In this article, we will walk you through the process creating Ducalis custom fields in Jira that will receive the data you sync back from Ducalis.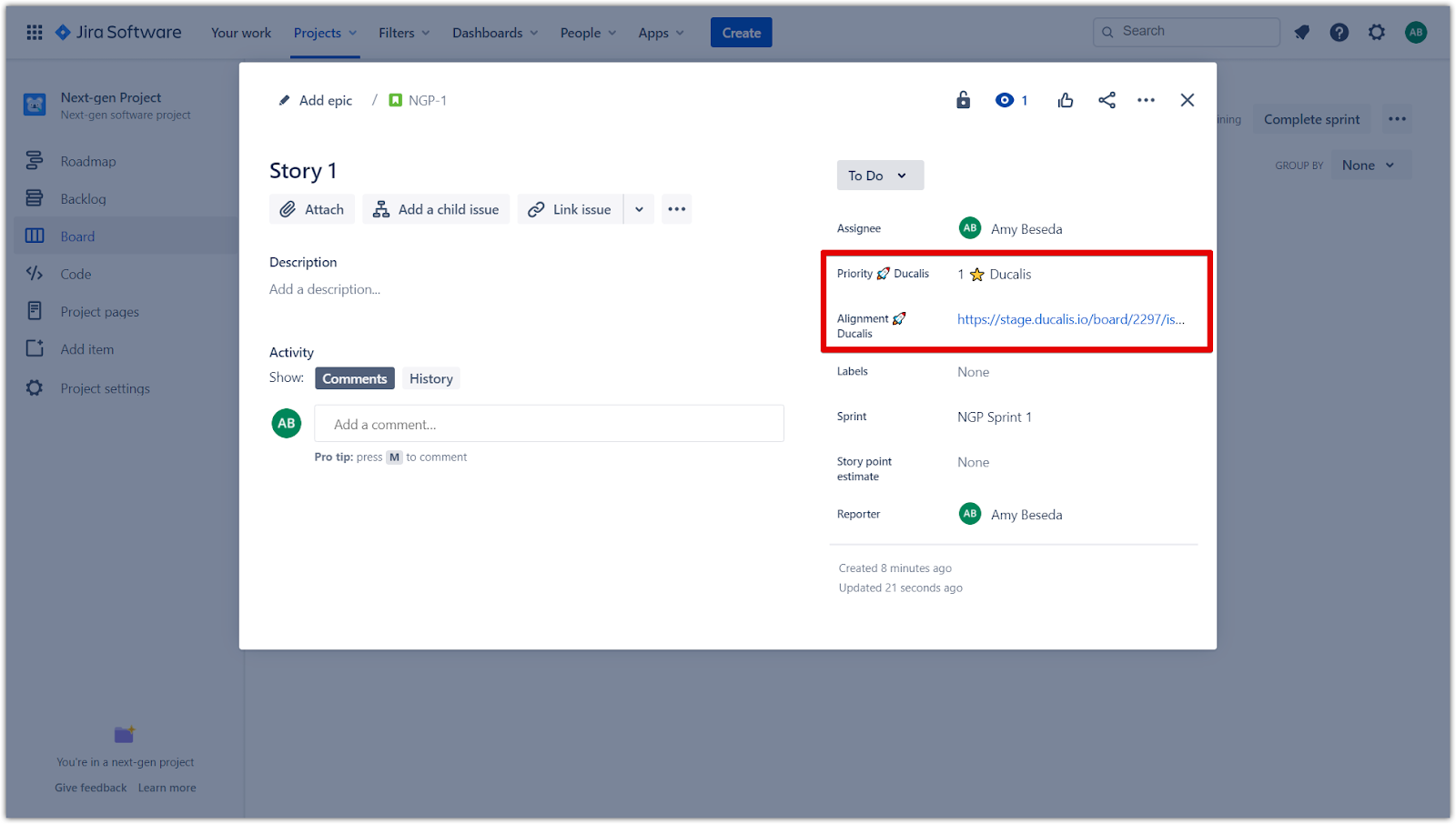 To sync data from Ducalis, you have to create custom fields in advance in your Jira. The process is the same for both Cloud and Server versions.
There are two kinds of Jira projects:
Custom Fields Creation in a Company-managed Projects.
Go to Settings (cog button next to your avatar, top right corner).
Go to Issues in Jira Settings.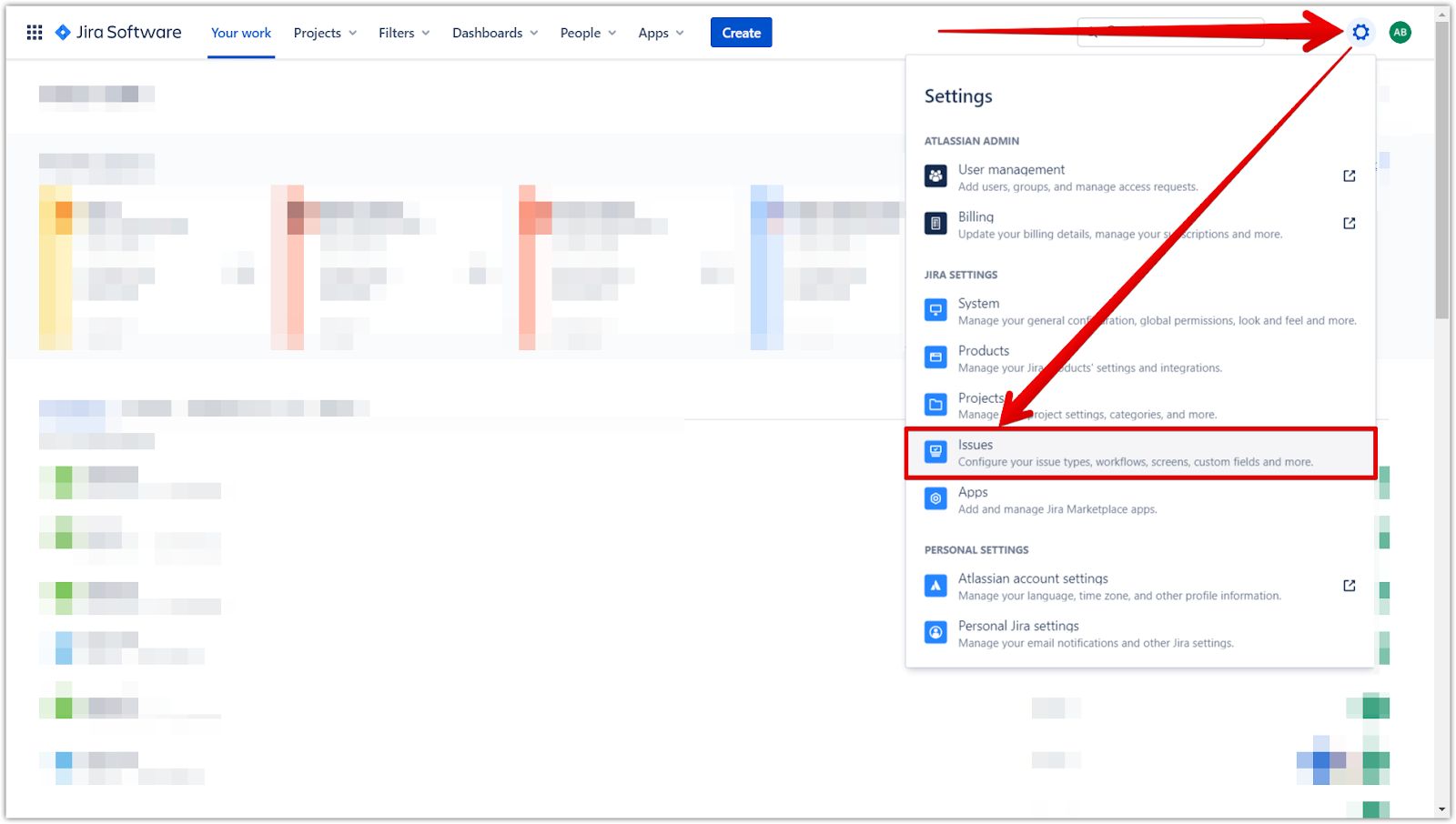 Go to Custom Fields in the menu on the left.
Click Create custom field in the top right corner.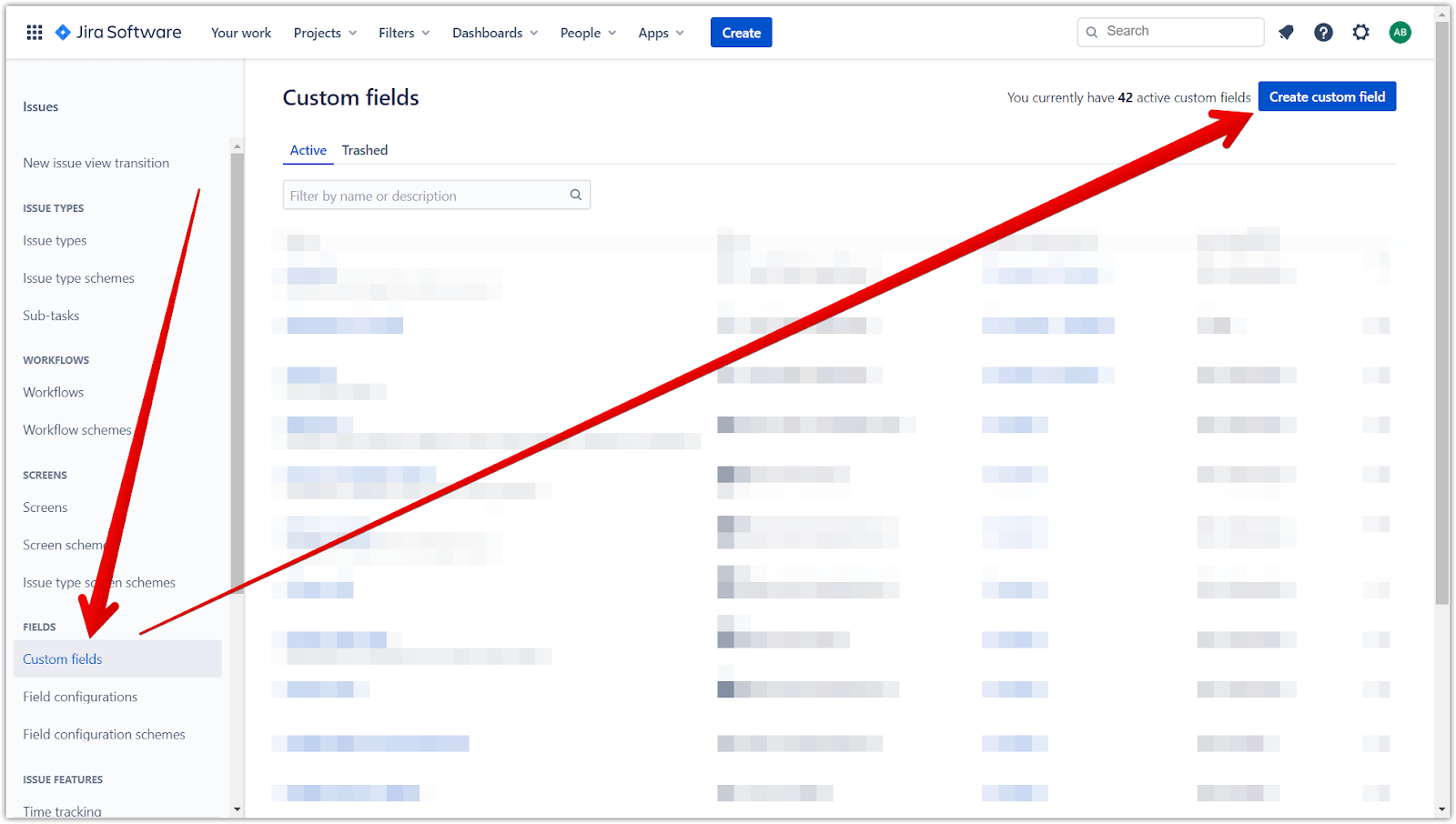 Choose Text Field (single line).
Click Next.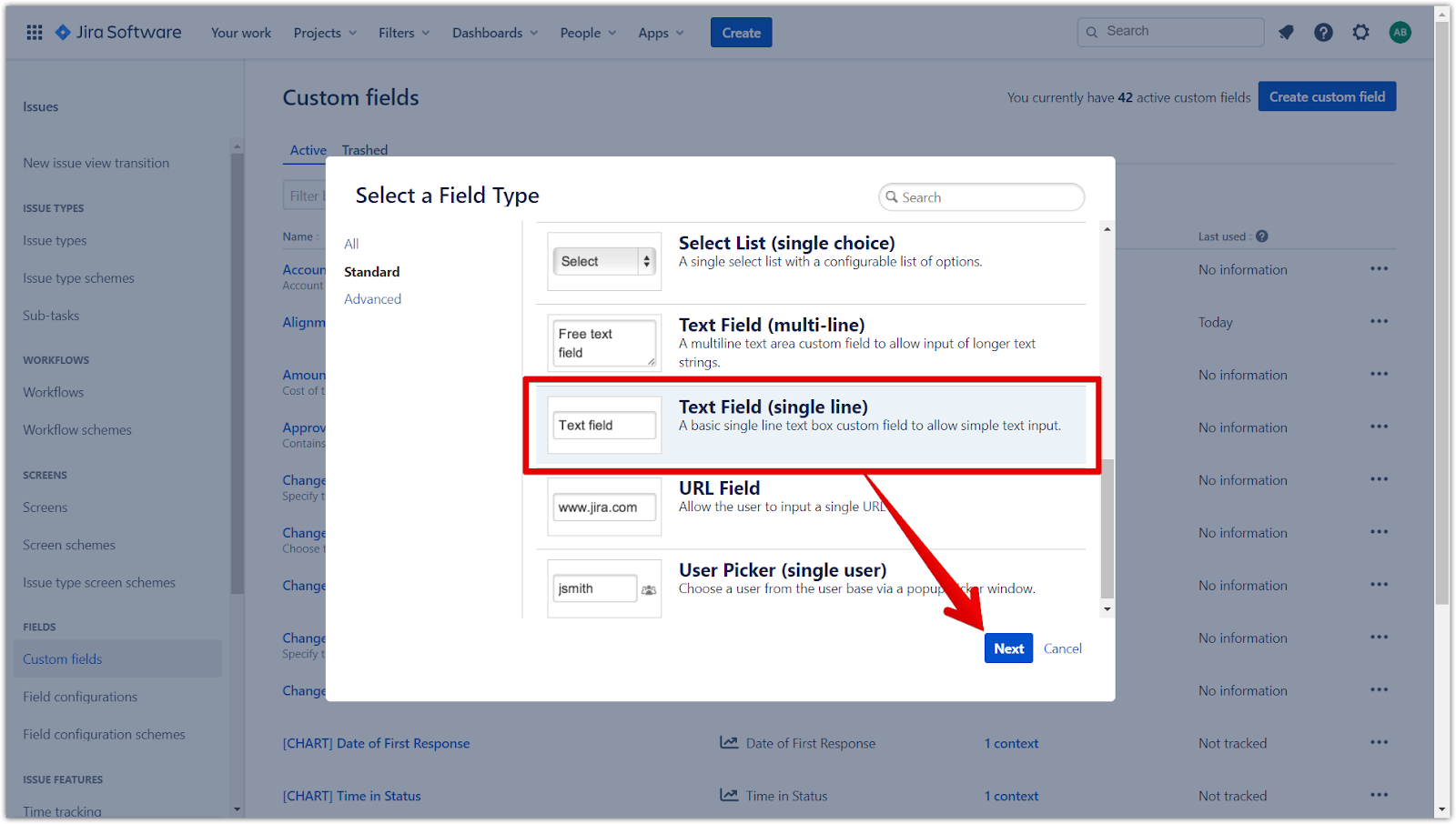 Copy the field name from sync settings in Ducalis.

Go to Backlog Management settings, then Sync Back Fields.
Then click on the copy icon to copy the names. Your fields names depend on your board's emoji.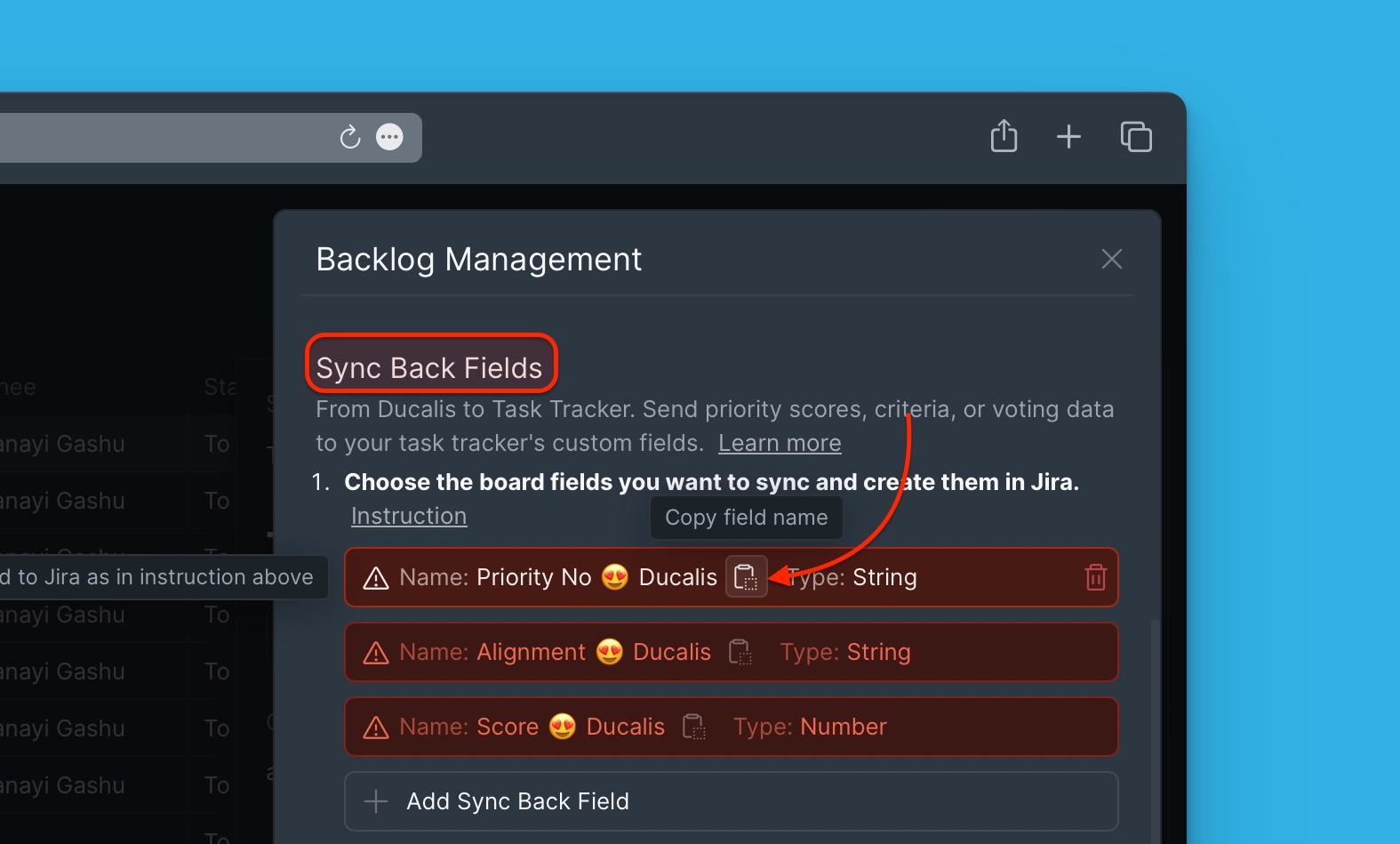 Paste in the field name in Jira and click Create.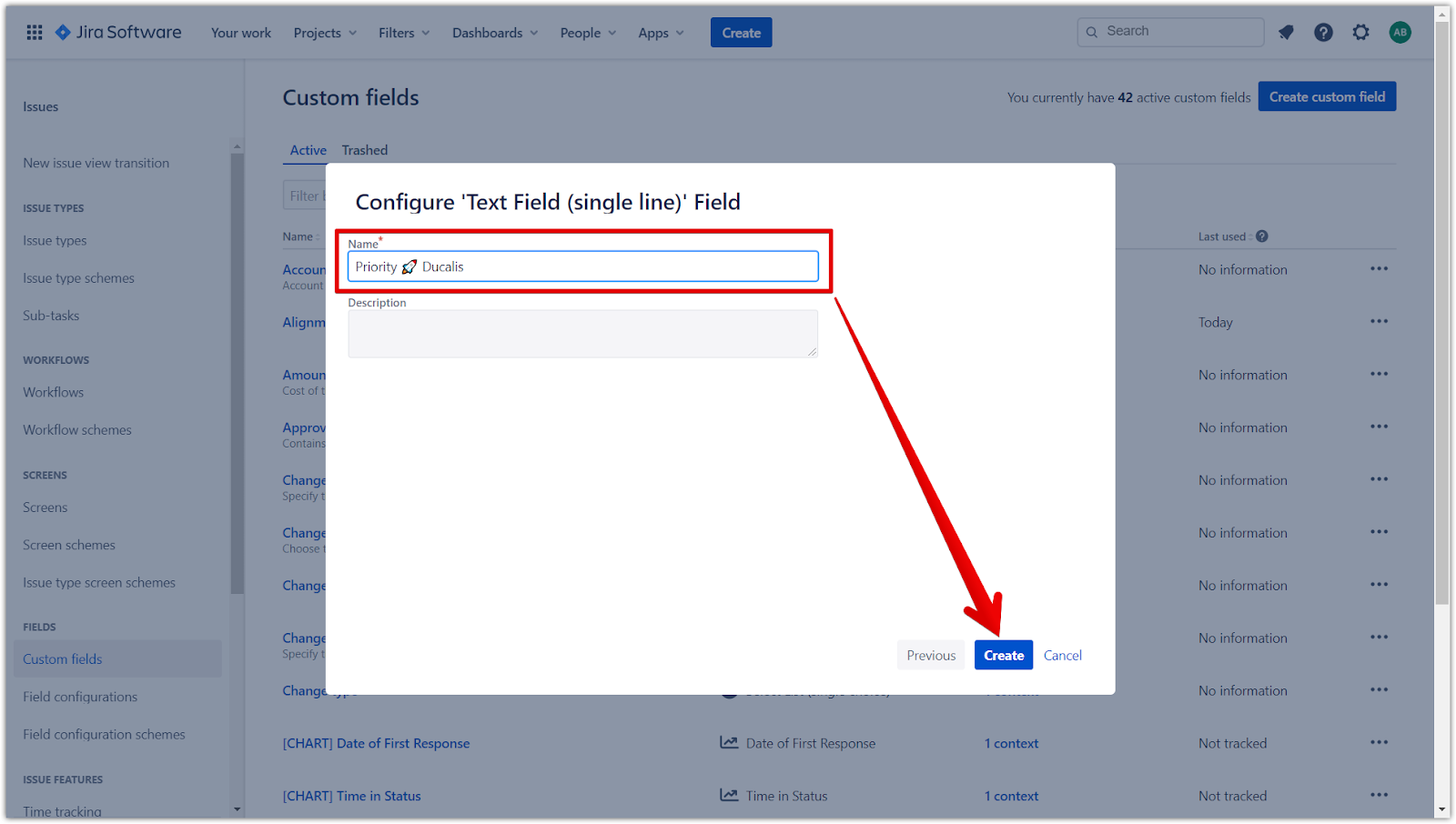 Associate the field and click Update:

Default Screen
Resolve Issue screen
Workflow Screen
All screens with the project keys for projects you have in the Ducalis board filter.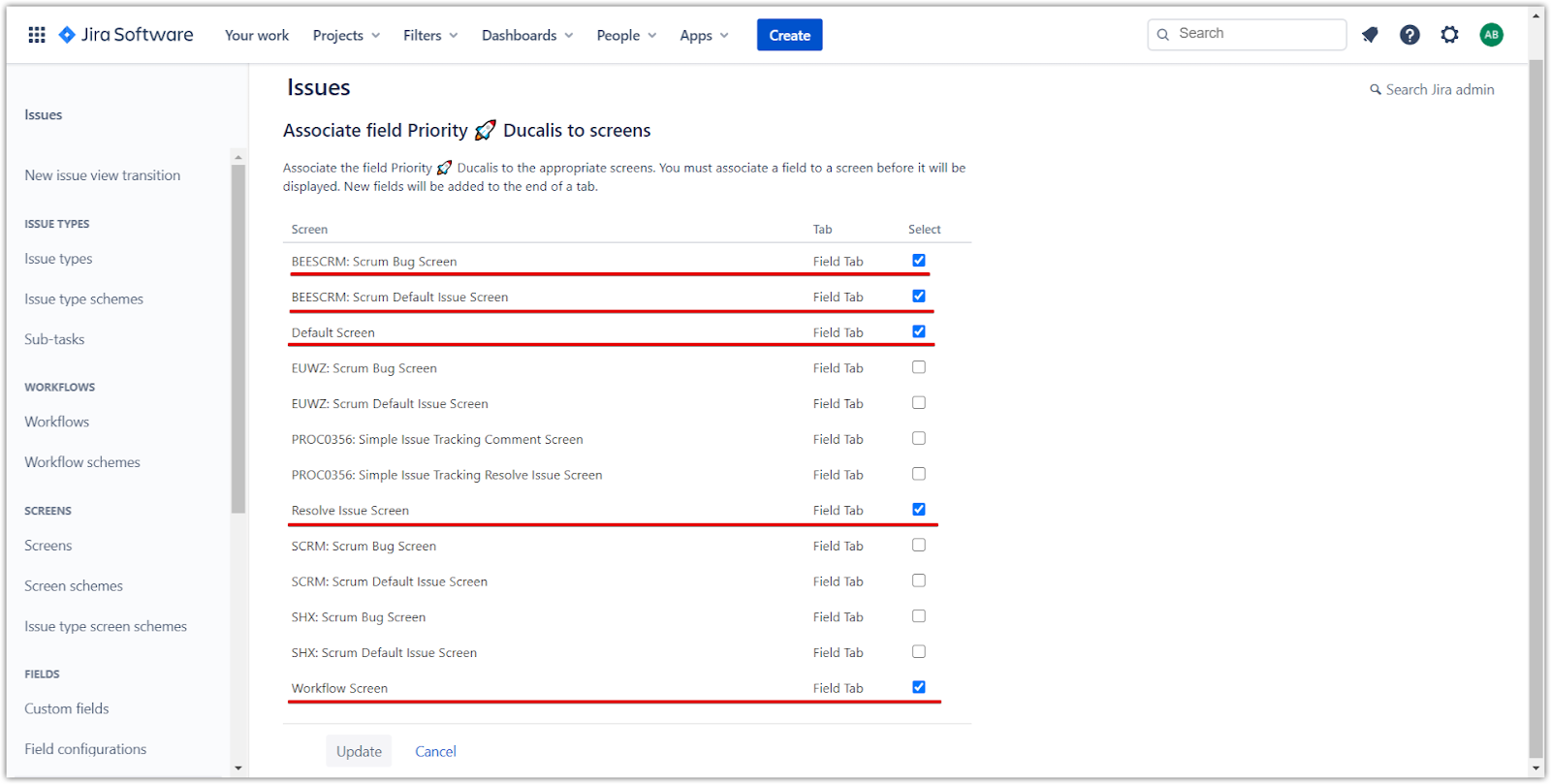 If you don't see your project key, it may mean that it shares settings with another project.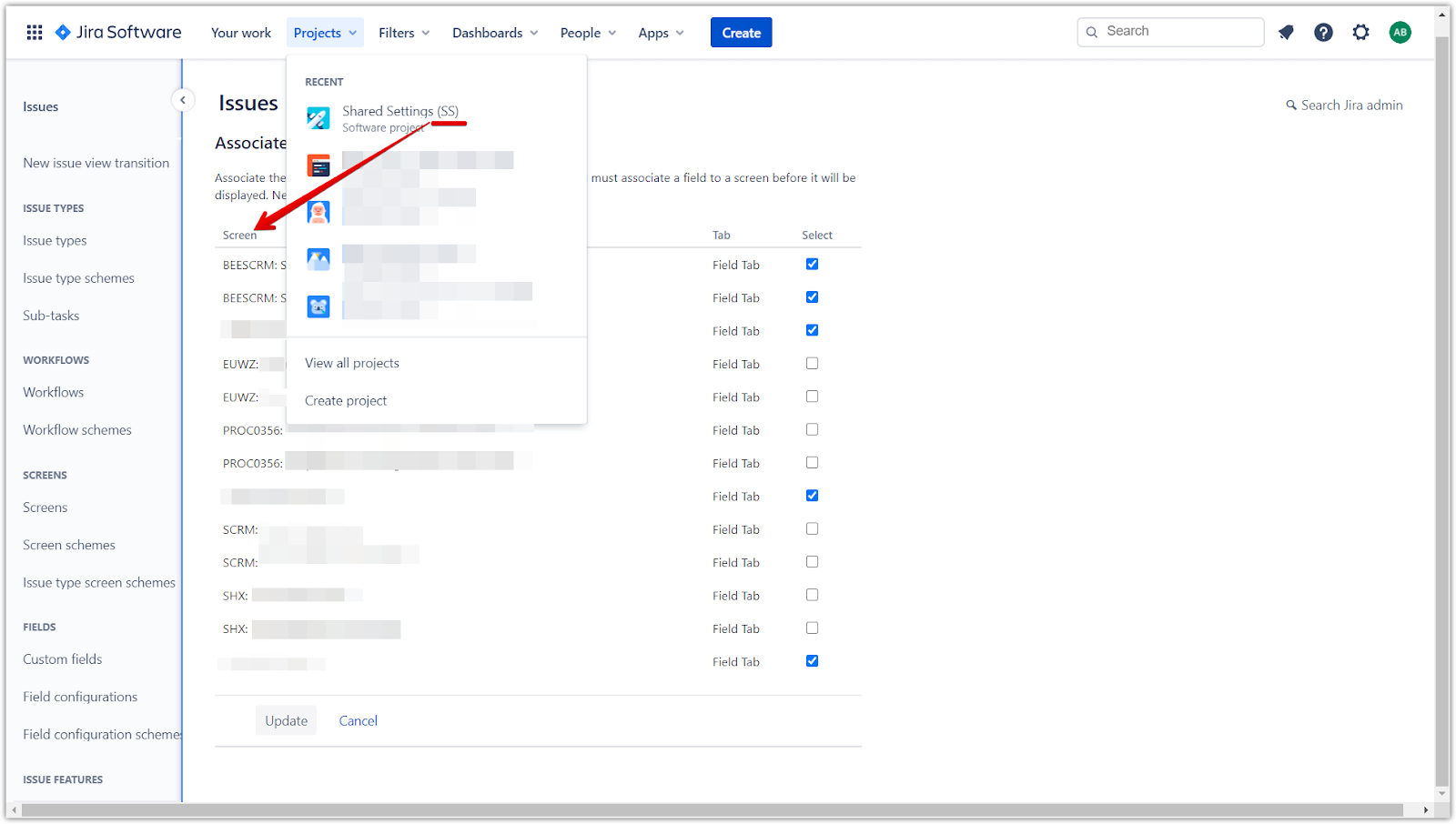 Open Issue type screen schemes in a new tab. There you will see what project key relates to yours.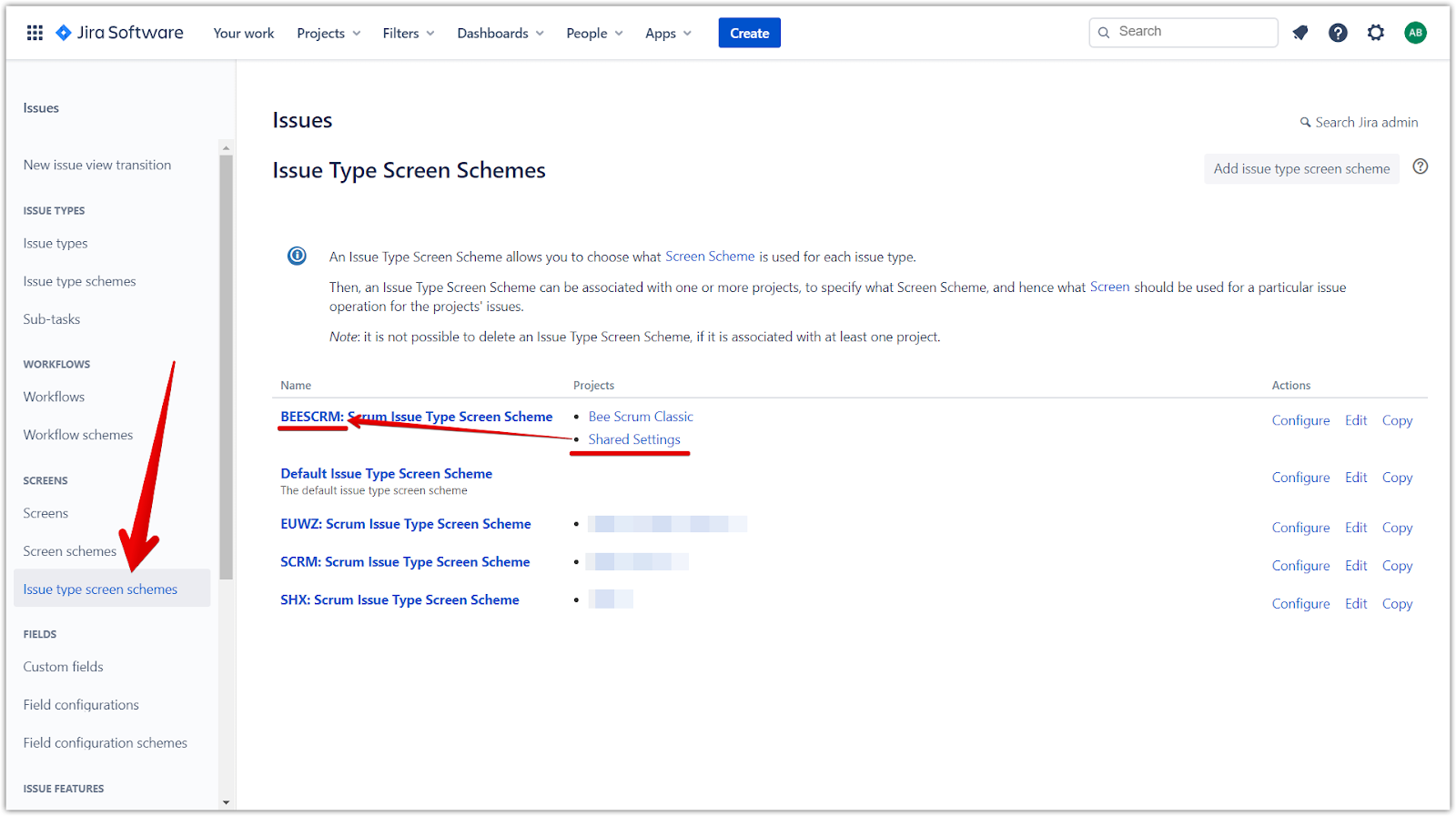 You will see the ranking and alignment analysis link inside the issues.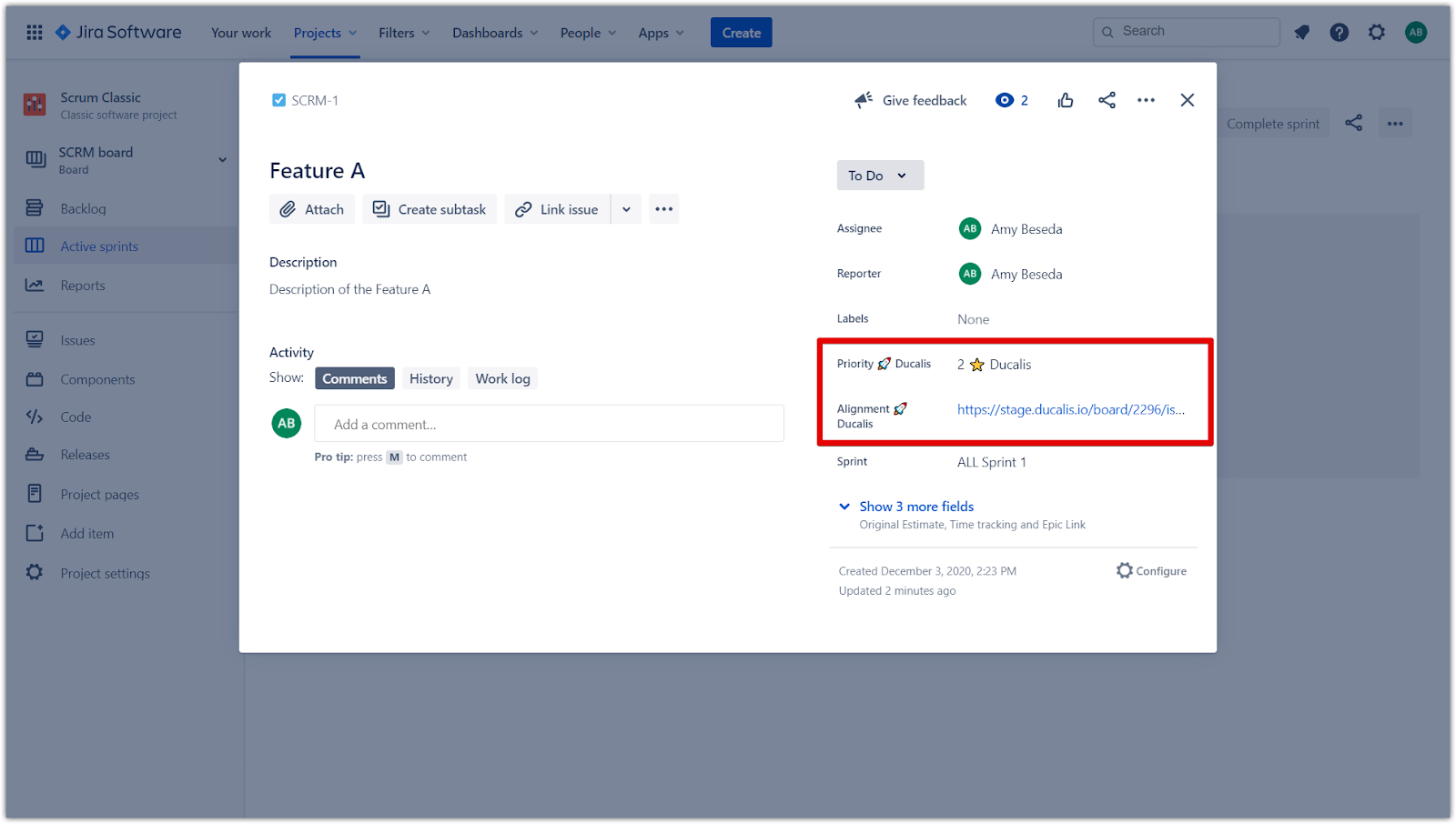 Custom Fields Creation in a Team-Managed Project
Go to Project settings (in the menu on the left inside the project).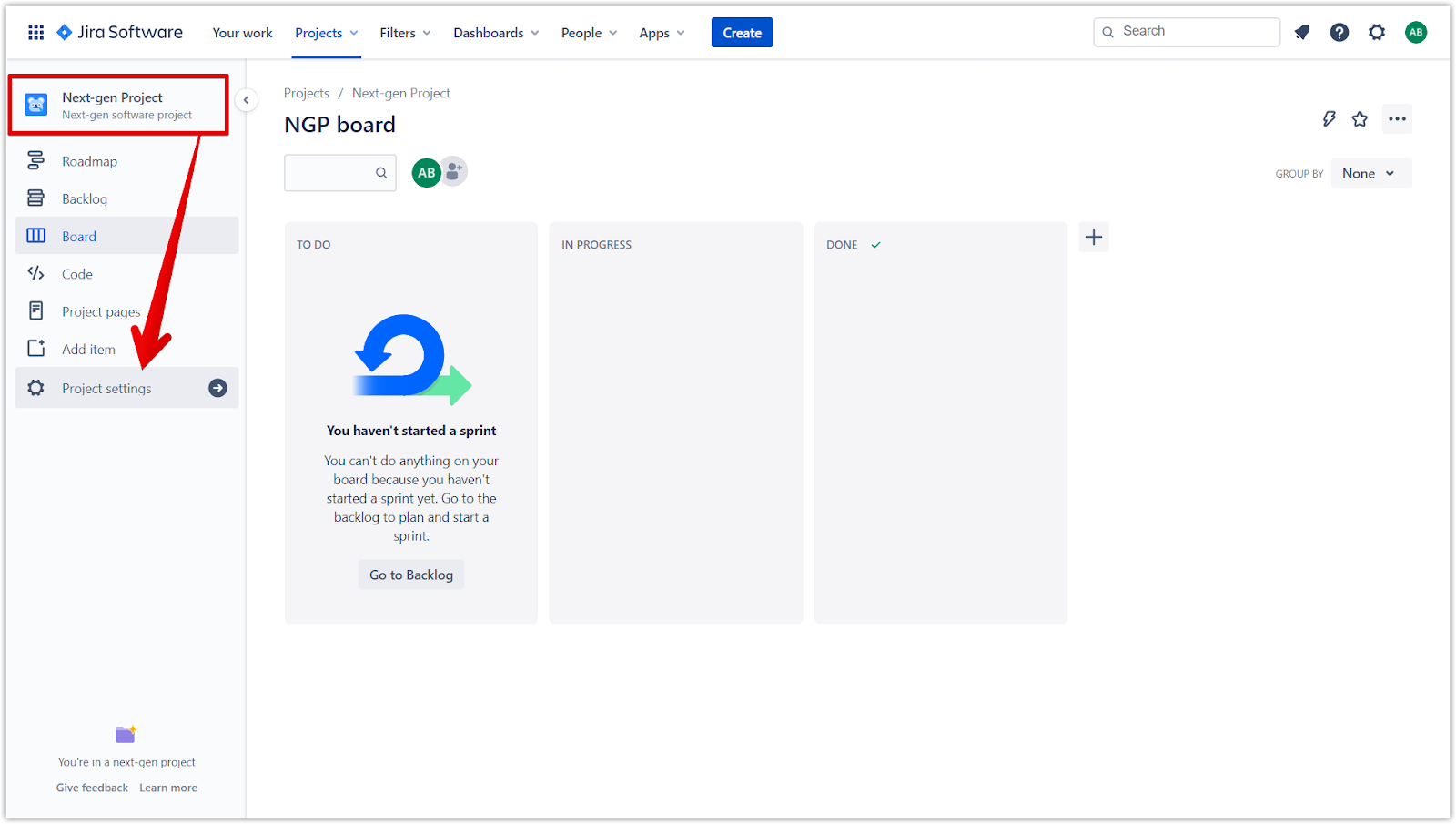 Go to Issue Types.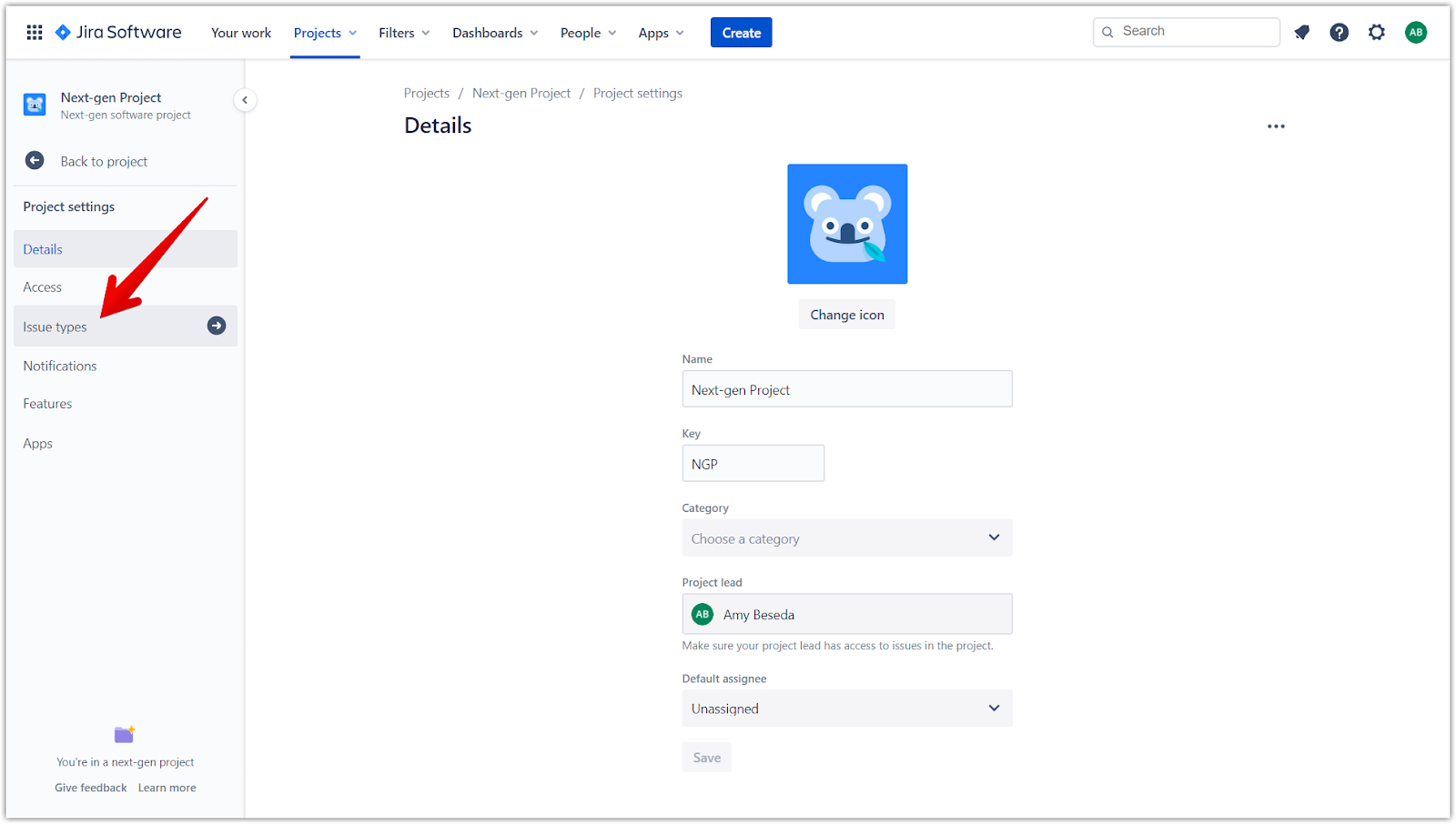 Choose any issue type you're prioritizing.
Drag the Short Text field from the Create A Field section on the right and drop it among the Context fields (anywhere you want it to be).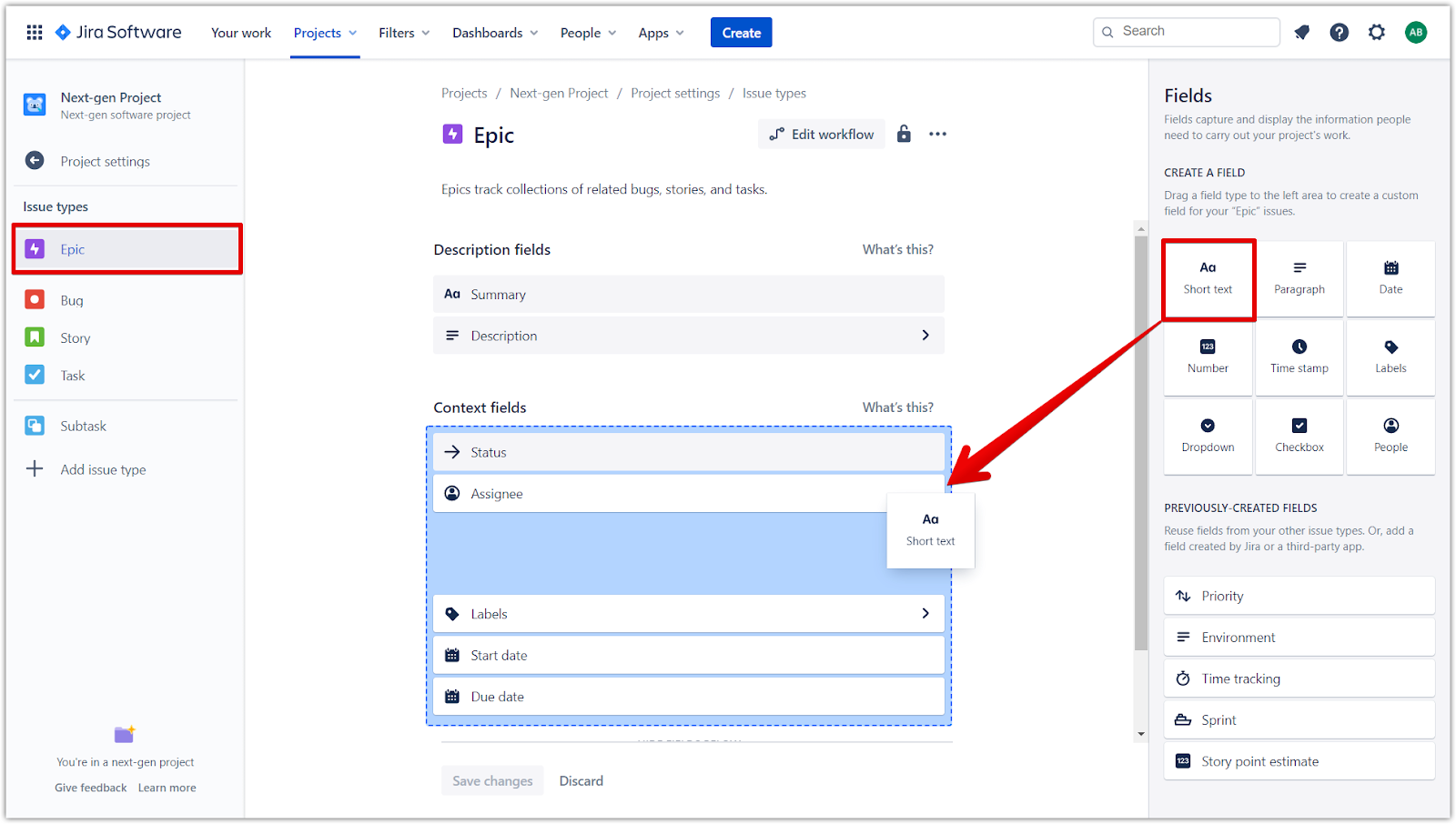 Type the field name, Priority Ducalis.
Click Save Changes.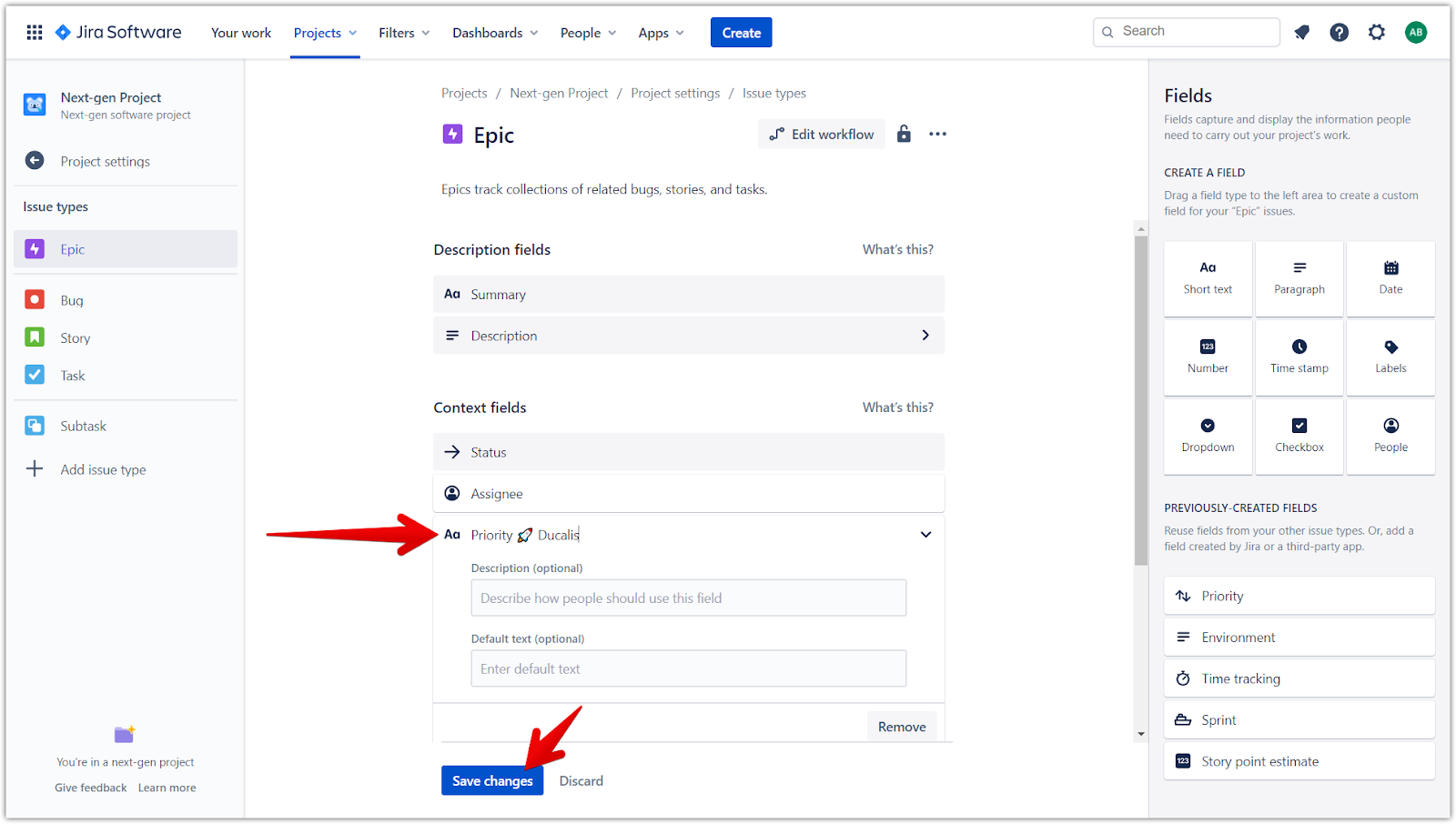 Create one more field, Alignment Ducalis, straight away.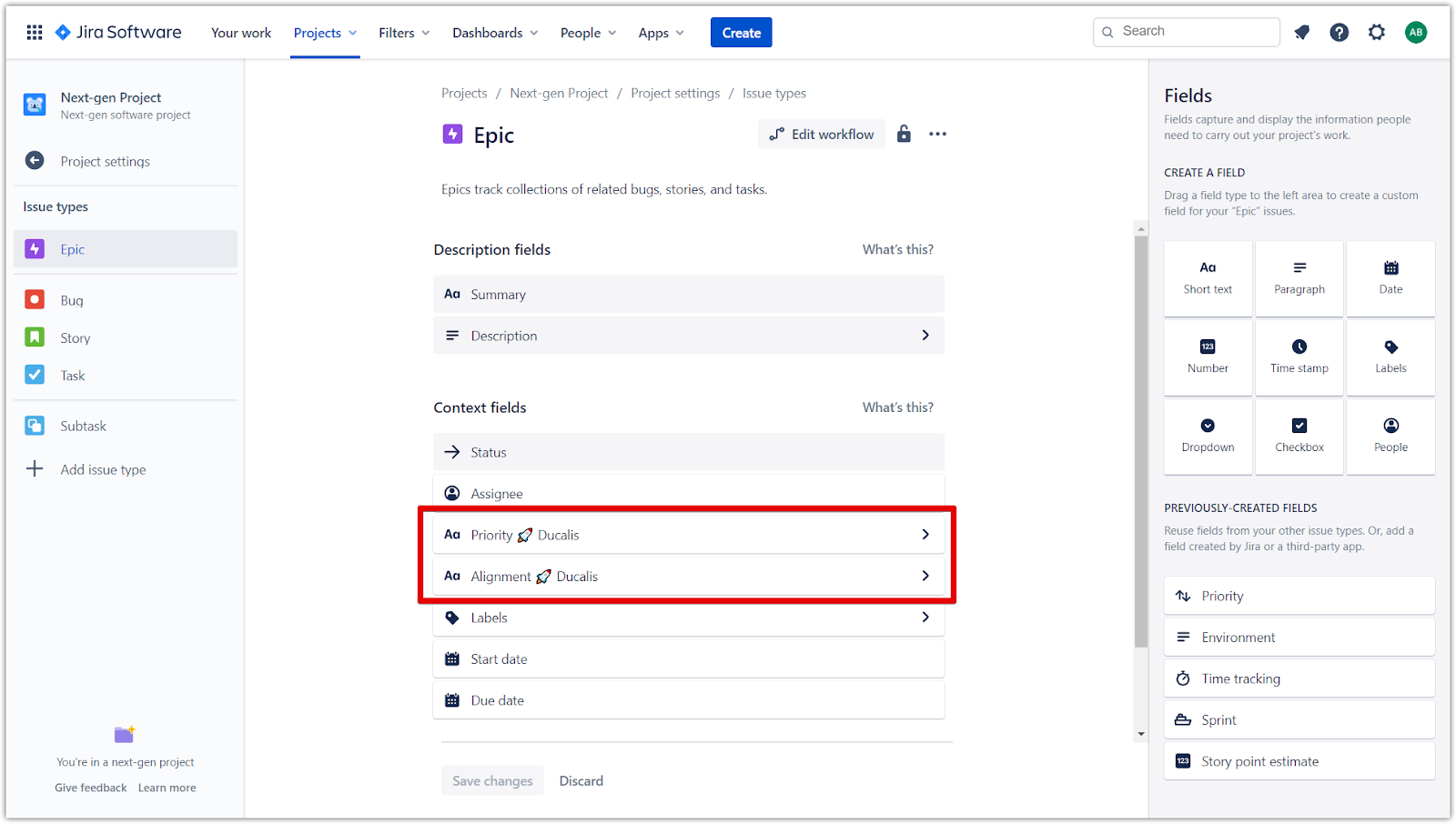 Go to all the other issue types you're prioritizing, and drag and drop both fields from the Previously Create Fields into Context fields.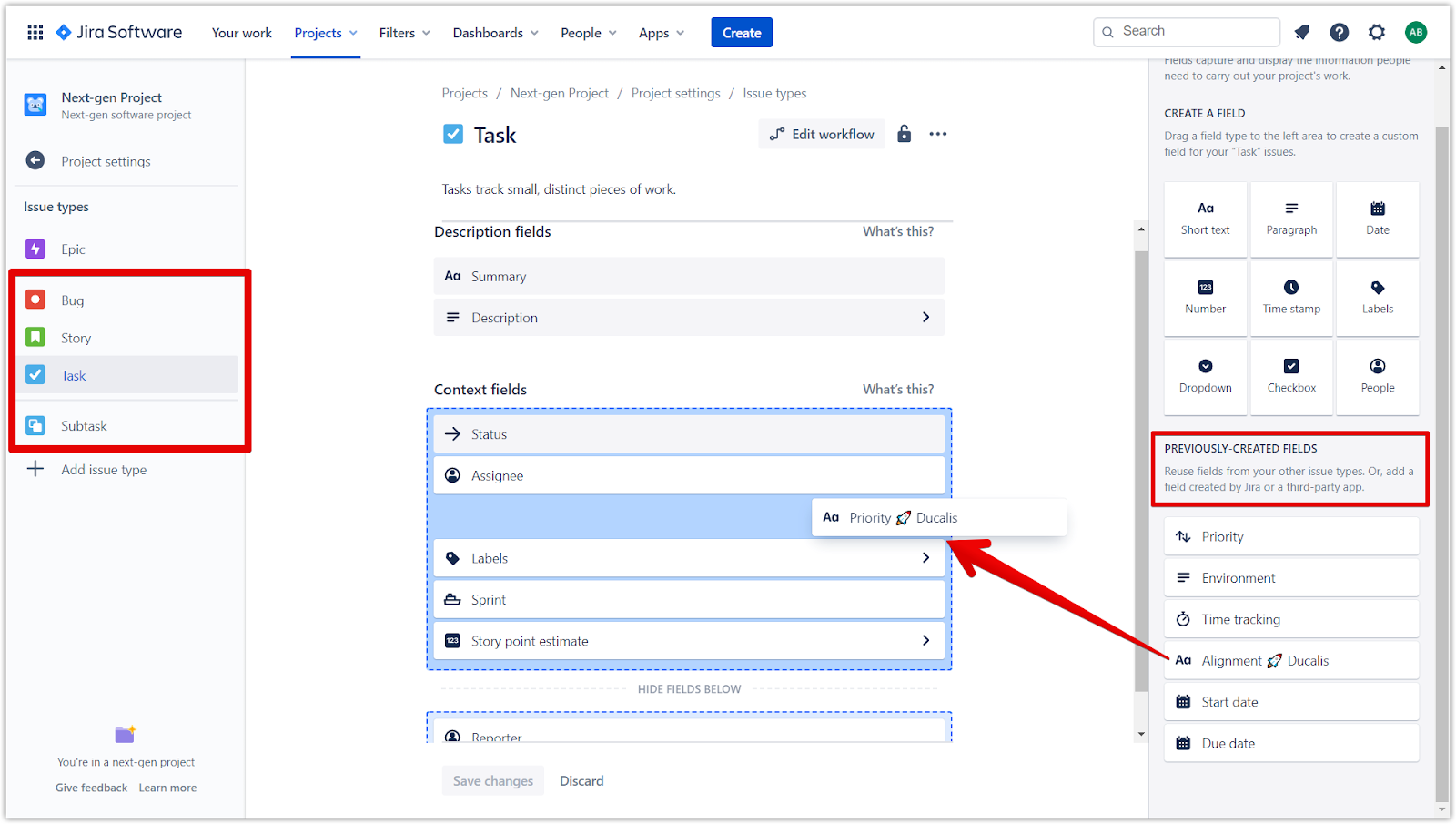 Don't forget to click Save Changes for each issue type.