Available for plans: Business.
Available for roles: Admin,Owner.
The two-way sync feature automatically pushes your Issues' priority ranks and your team alignment back to Jira.
It saves you the time and the manual work of switching back and forth between Jira and Ducalis when you are working in Jira and trying to view your priorities in Ducalis.
Your priority rankings are synced to Jira on a day and time you set up before the sprint ends, but you can also sync the scores anytime by clicking on sync scores now.
Issues' Priority Rankings in Jira.
In Jira, the issues that are top priority are displayed with a star that is next to the ranking. You can view your issues' priority rankings:
Under Active sprints.

Under Backlog with the issues arranged in order of priority.

On the issue card.

Setting Up a Two-way Sync with Jira.
Activating Syncing of Priority Rankings in Ducalis.
Click Jira on the top panel.
Find the 'Issue Ranking Sync' section and switch the toggle on to activate syncing.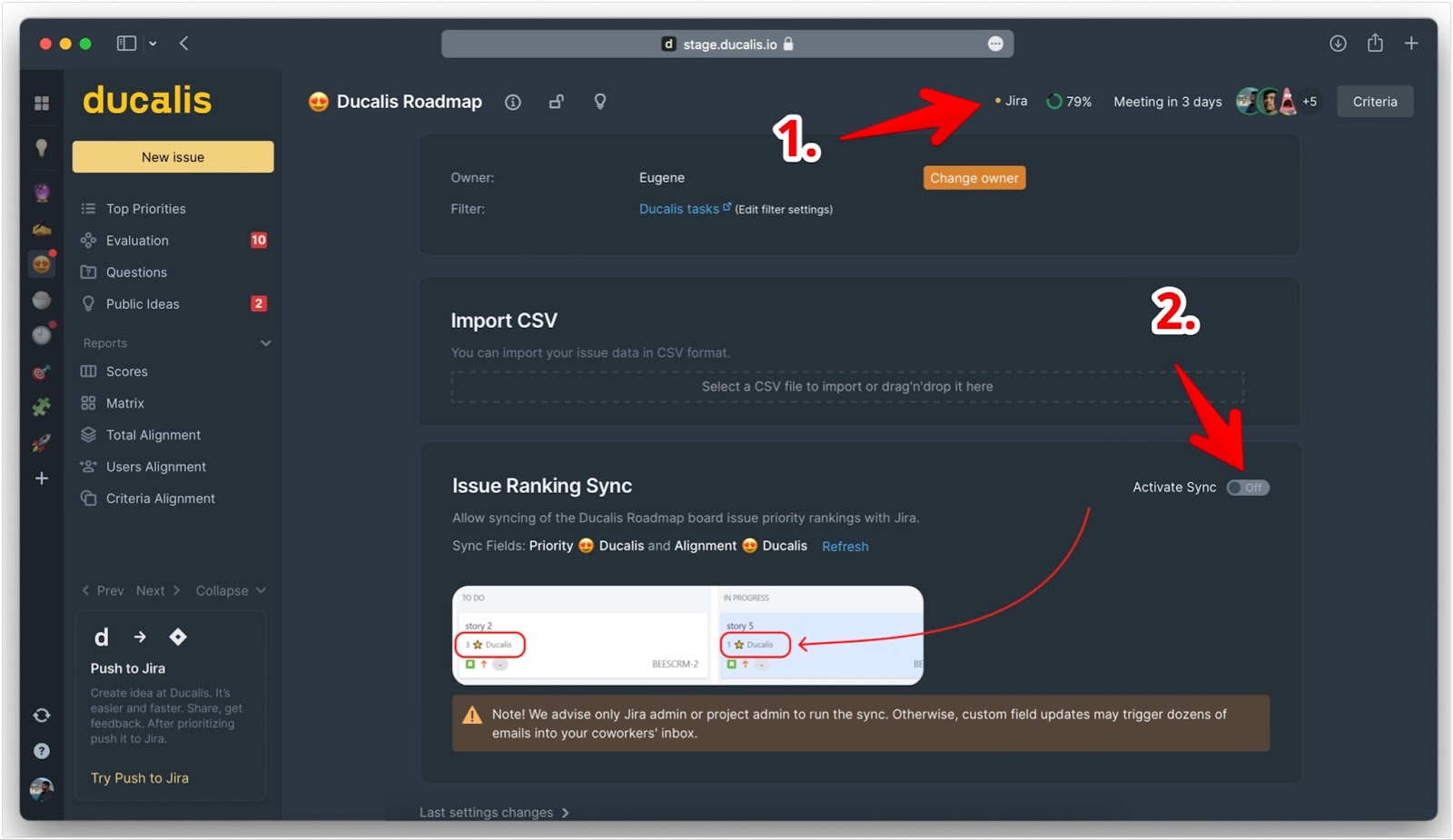 Choose the day and time you want to sync the issues' priority rankings to Jira. It can, for example, be a day or a few days before your sprint planning meeting. You can change the timezone, if it's not set to the one you want.
If you want to sync the priority rankings immediately, you can just click on 'Sync Scores Now'.