Available for plans: Business.
Available for roles: Admin, Owner.
Maximize the benefits of integrating YouTrack with Ducalis by activating two-way sync. This feature:
Allows you to sync the issues' priority rankings back to YouTrack.
Gives you the ability to sort your cards in YouTrack by the priority ranking so that you can easily find your top priority issues.
Activating Syncing of Priority Rankings in Ducalis.
Click YouTrack on the top panel.
Find the 'Issue Ranking Sync' section and switch on the toggle to activate syncing.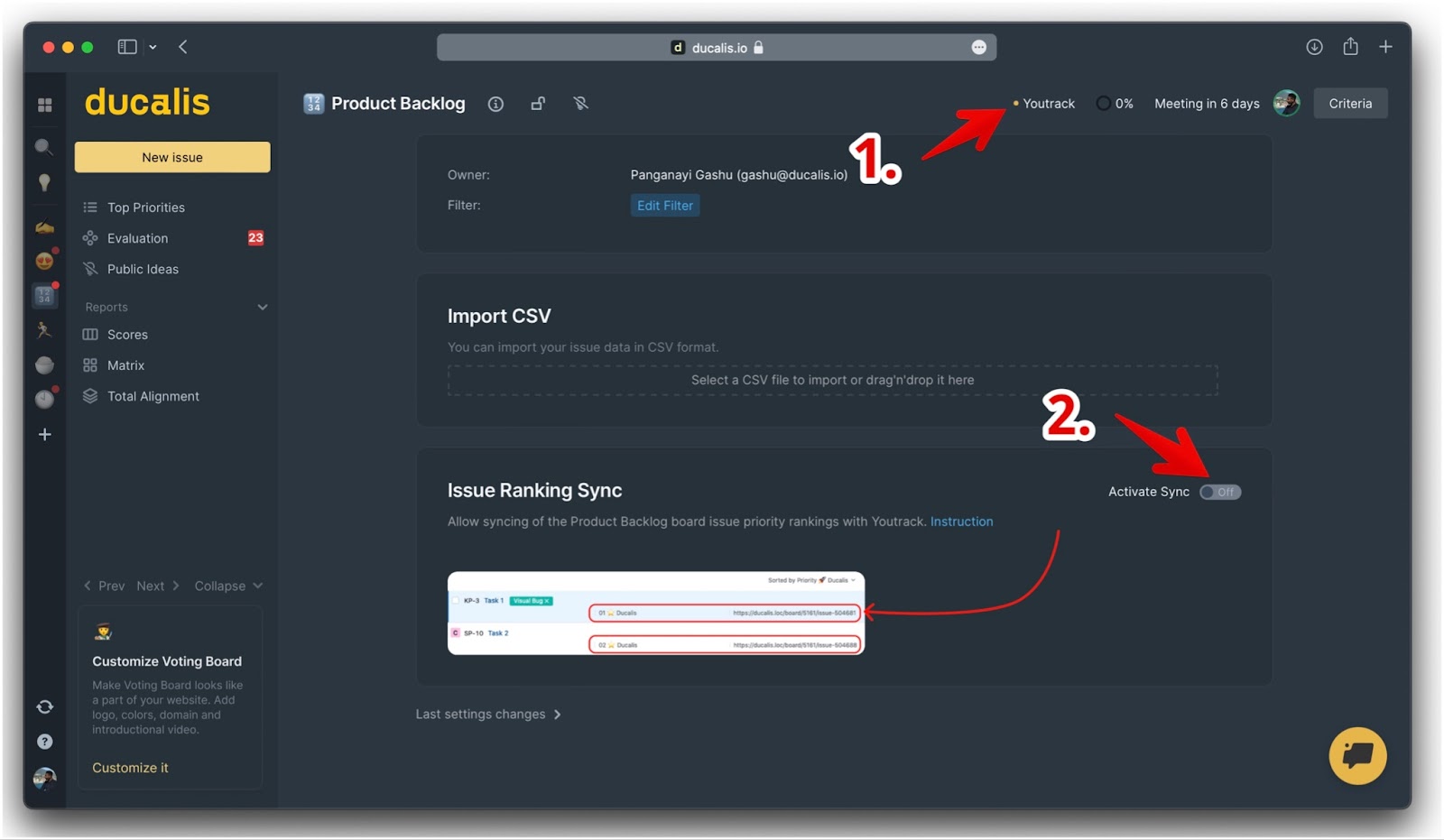 Choose the day and time you want to sync the issues' priority rankings to YouTrack. It can, for example, be a day or a few days before your sprint planning meeting. You can change the timezone, if it's not set to the one you want.
If you want to sync the priority rankings immediately, you can just click on 'Sync Scores Now'.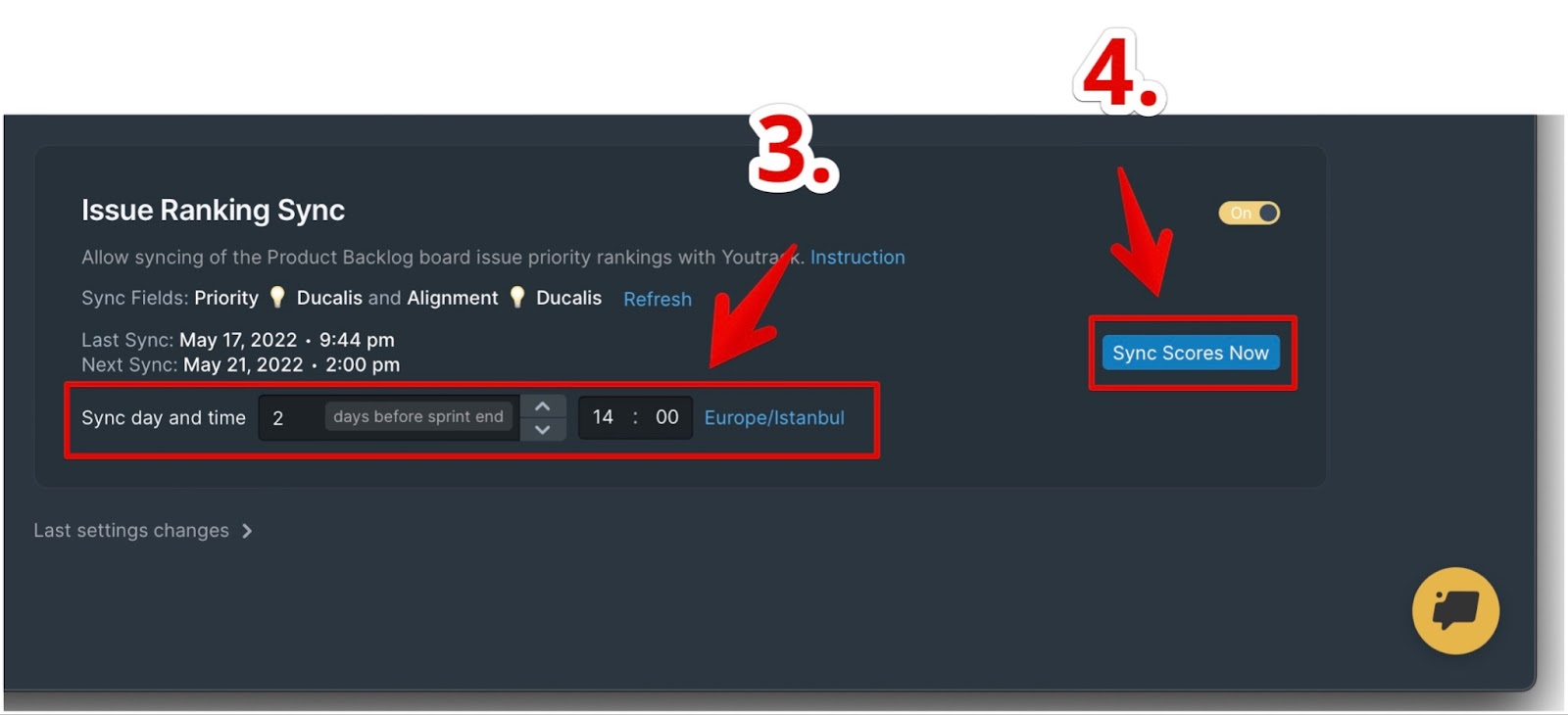 Custom fields will be automatically created for all the cards in the YouTrack board you chose when creating Ducalis filters of which issues to import from YouTrack for prioritization.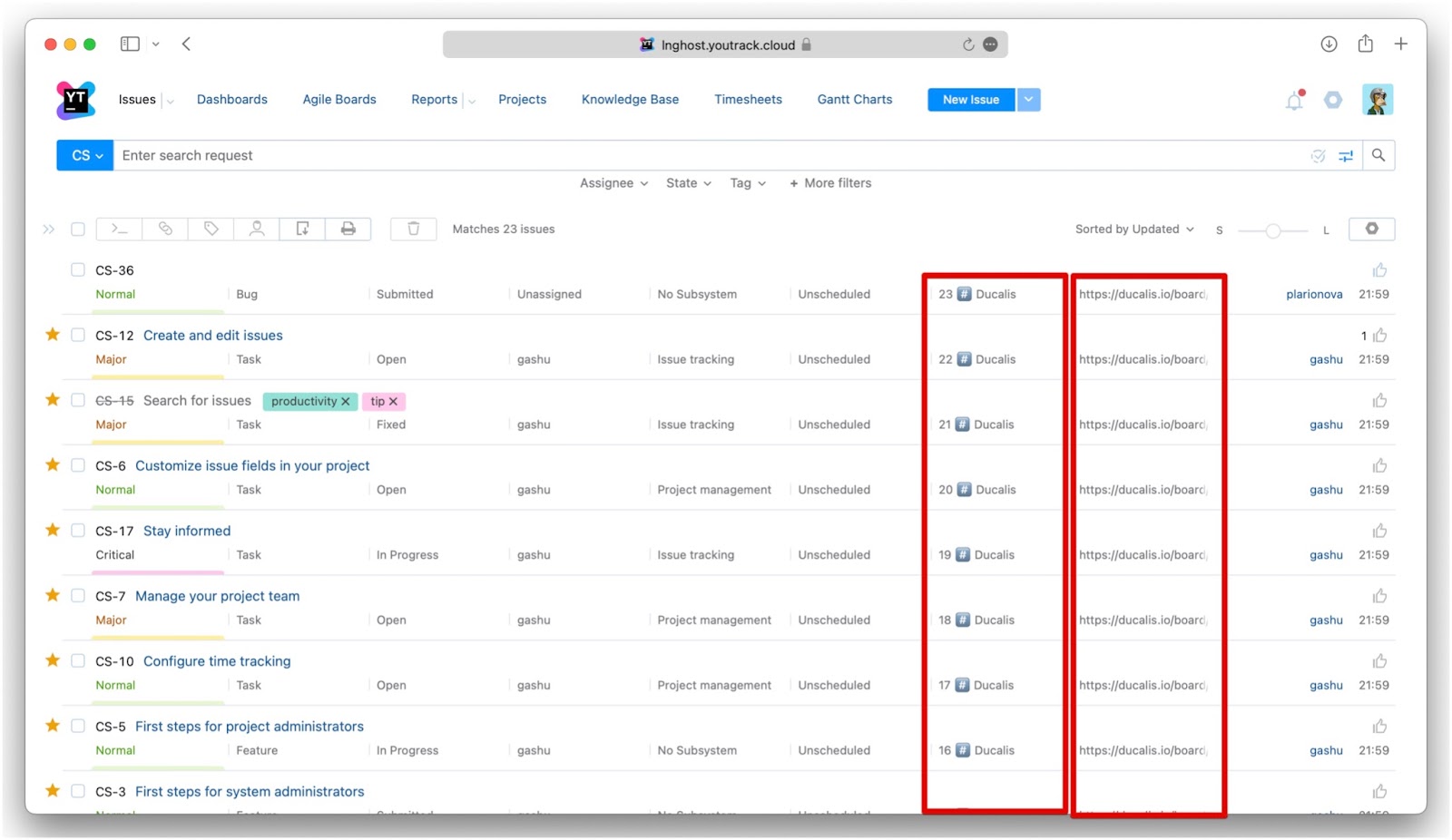 The emoji, used in the custom fields names, is a Ducalis Board ID. You can change it. If you do so, please turn the sync off and on again to apply the change.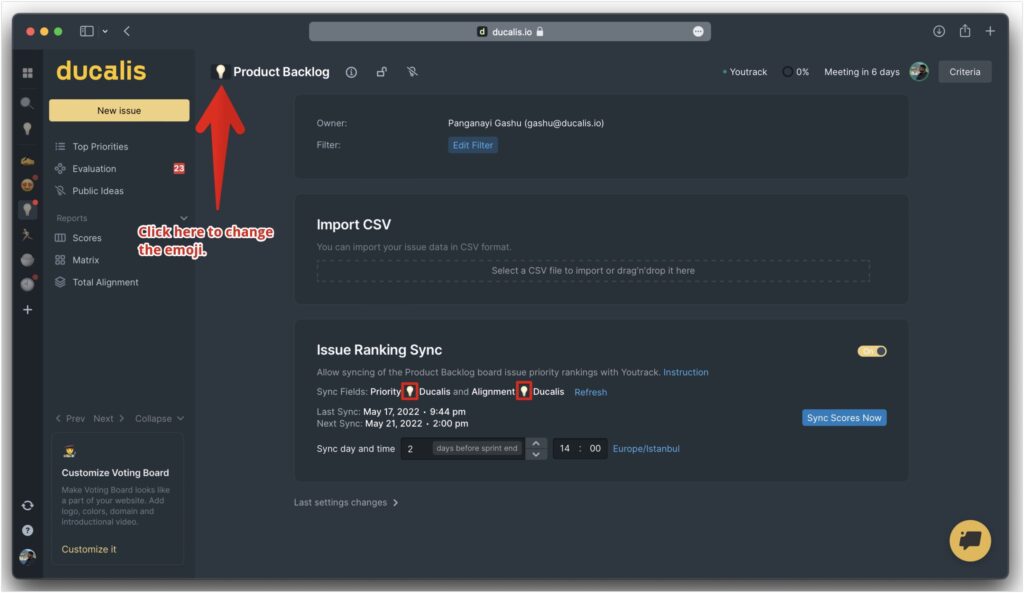 How to Sort Your Cards in Order of Issue Priority Ranking in YouTrack.
You can also sort out your cards in order of priority using the priority ranking in the Ducalis custom field.
In your project, click on 'sorted by [sorting attribute]' to access the sorting settings.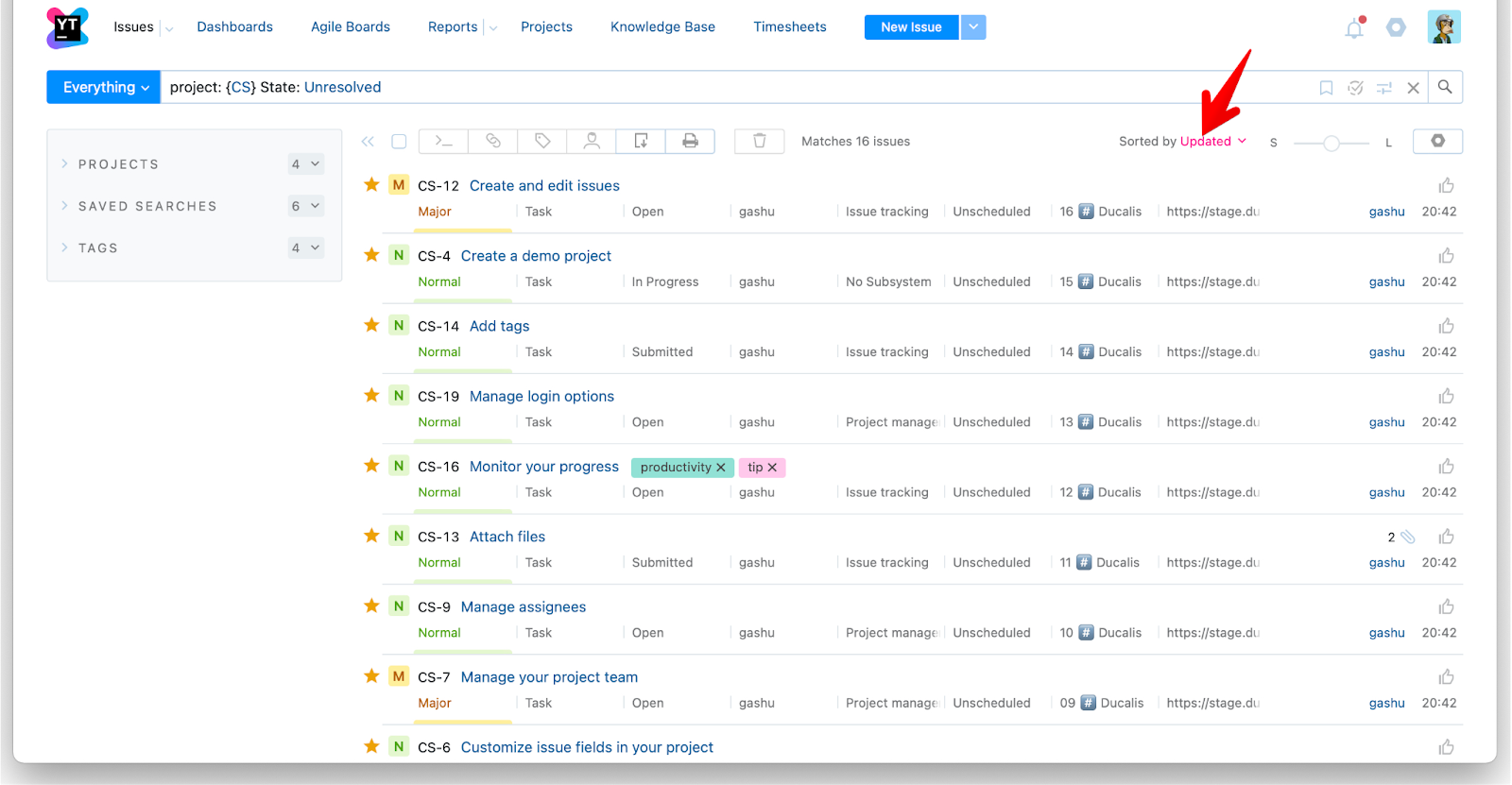 Click on the sorting attribute that is currently being used to sort your cards in this project.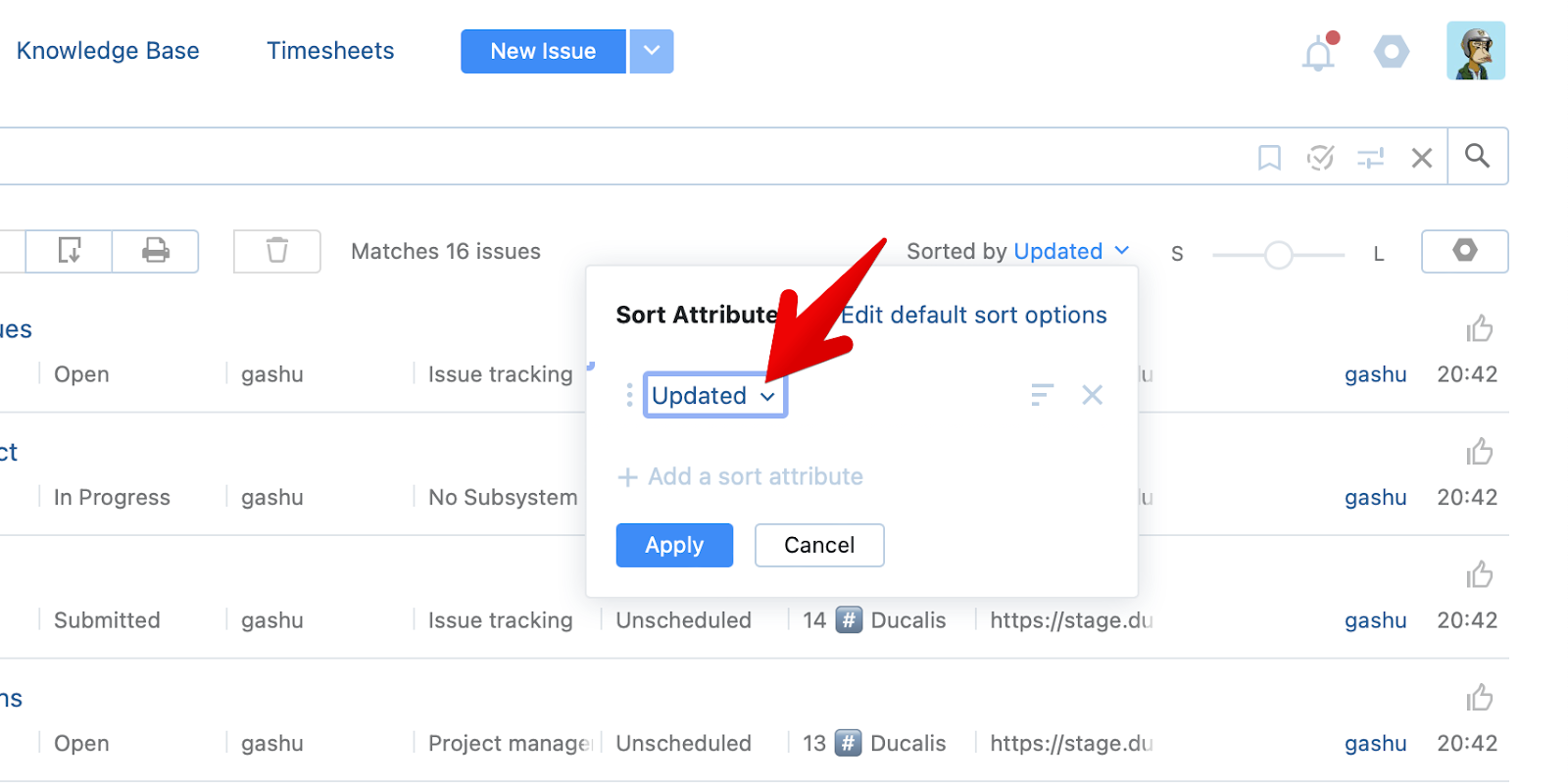 From the dropdown, choose 'Priority Ducalis' as your sorting attribute.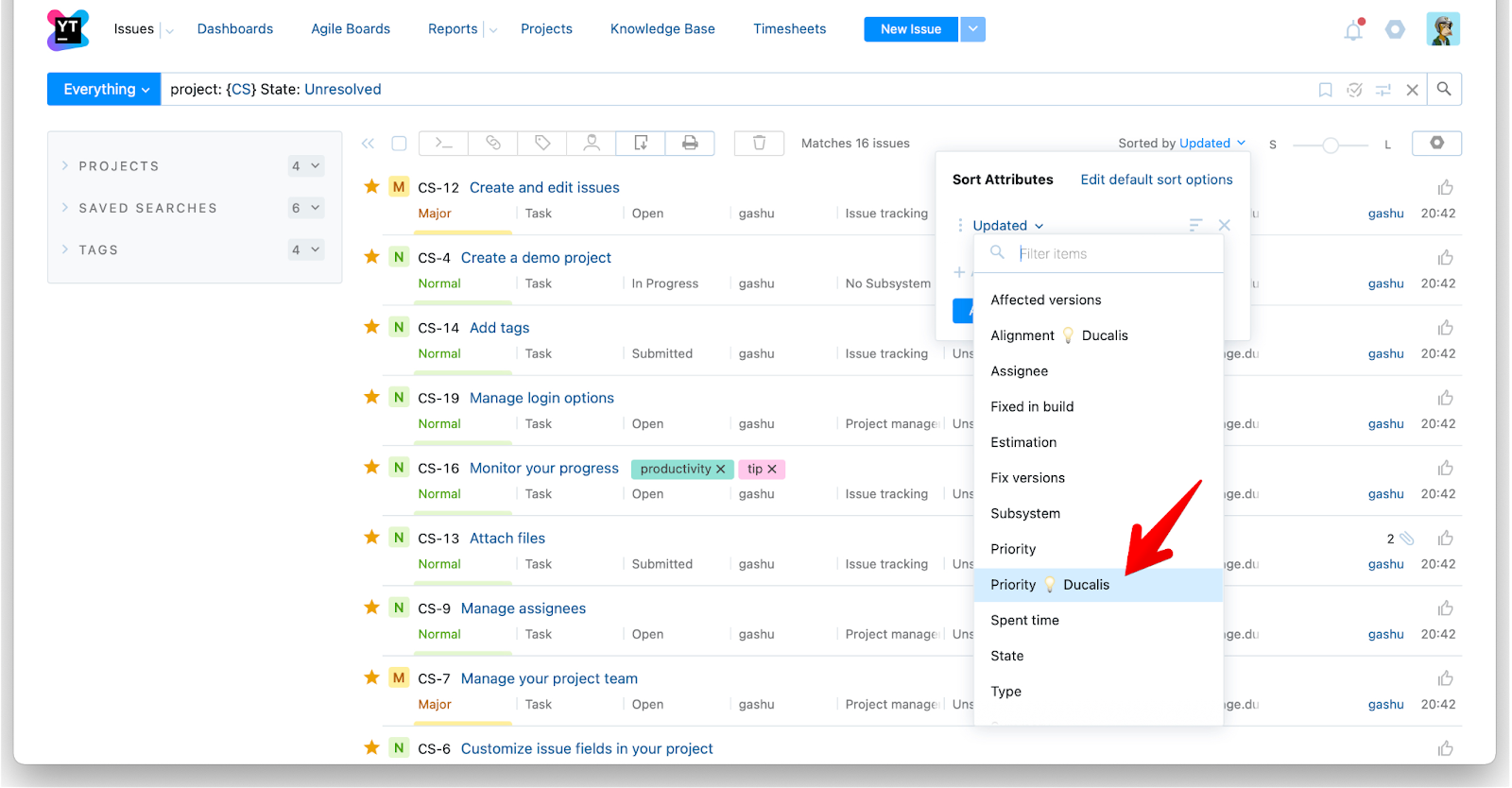 Select the ascending order sorting direction.
Then click Apply.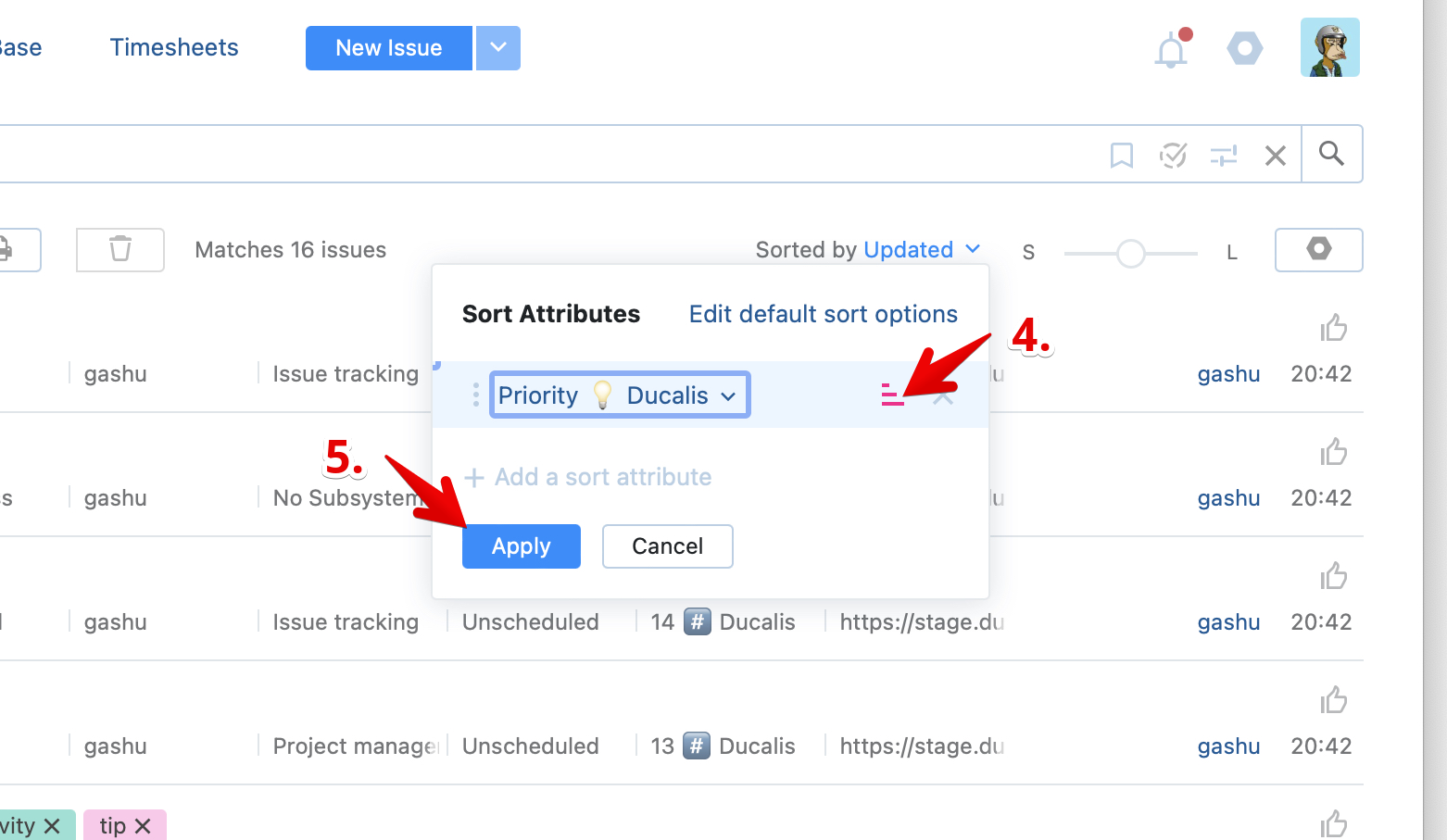 Cards are sorted in order of priority, with the top priority issues at the top of the list.