User data is fed into Ducalis using any of the following methods:
The ways to view Voters list
You can access the list of the voters:
Select the issue or idea you want and open its card.
Under the card expand the public idea block.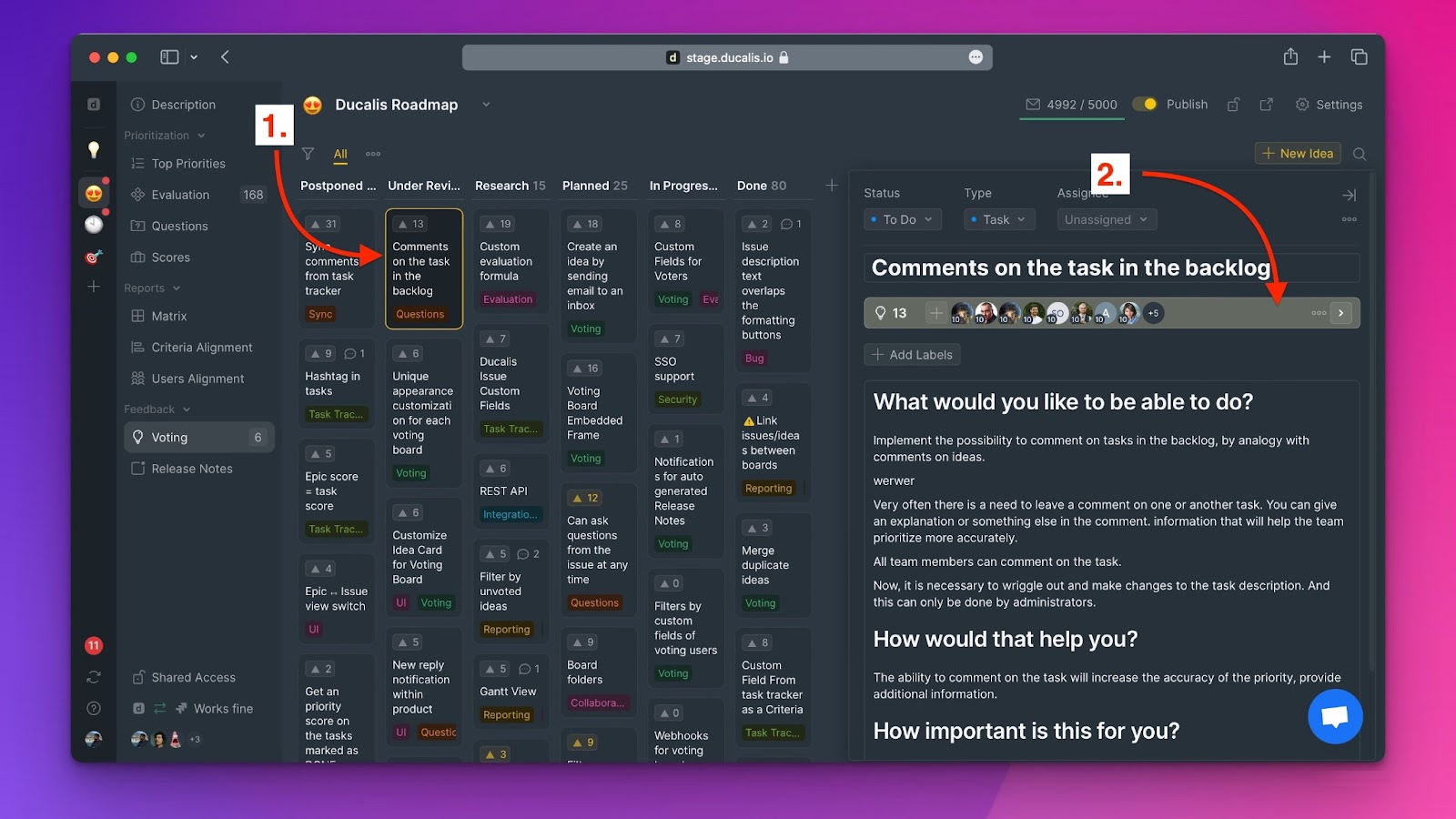 To open the list, click Voters' List.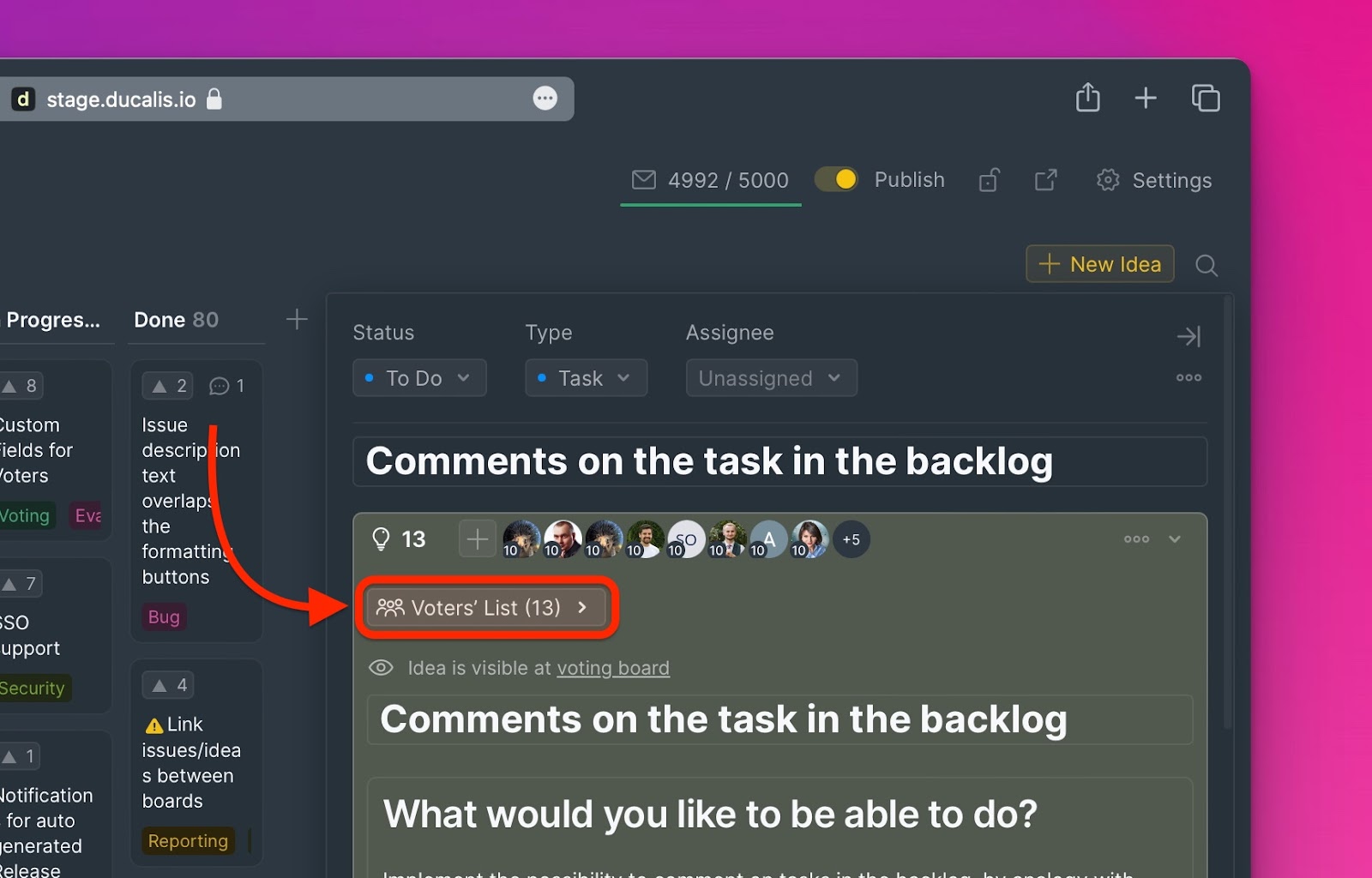 The Voters' list.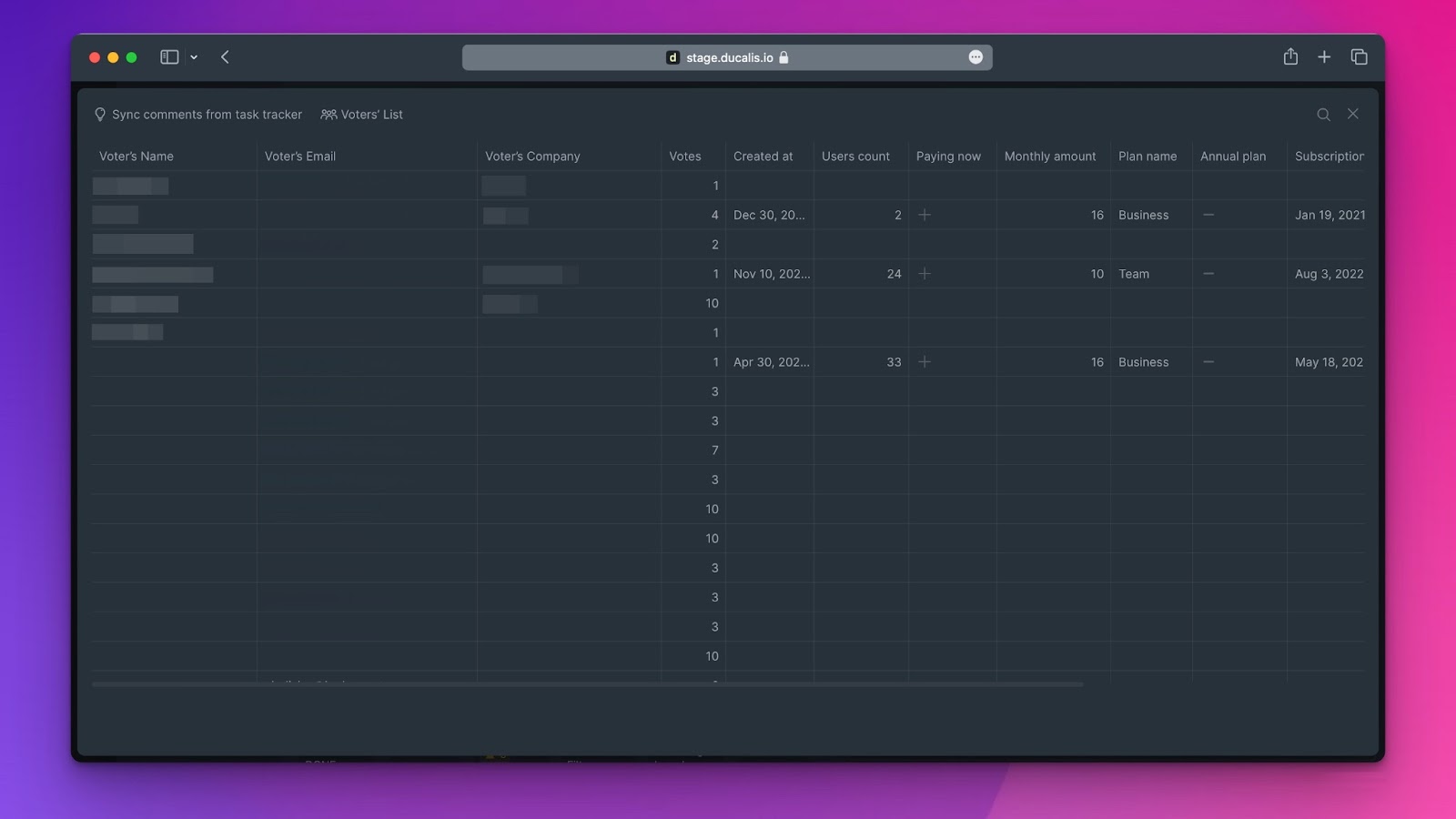 What's next?
Learn how to filter feedback using voters' metadata.