How to delete the integrated tracker or organization permanently
– To remove your tracker integration:
1) Hover the mouse over the tracker name and click the bin icon.
2) Confirm the removal in the browser notification.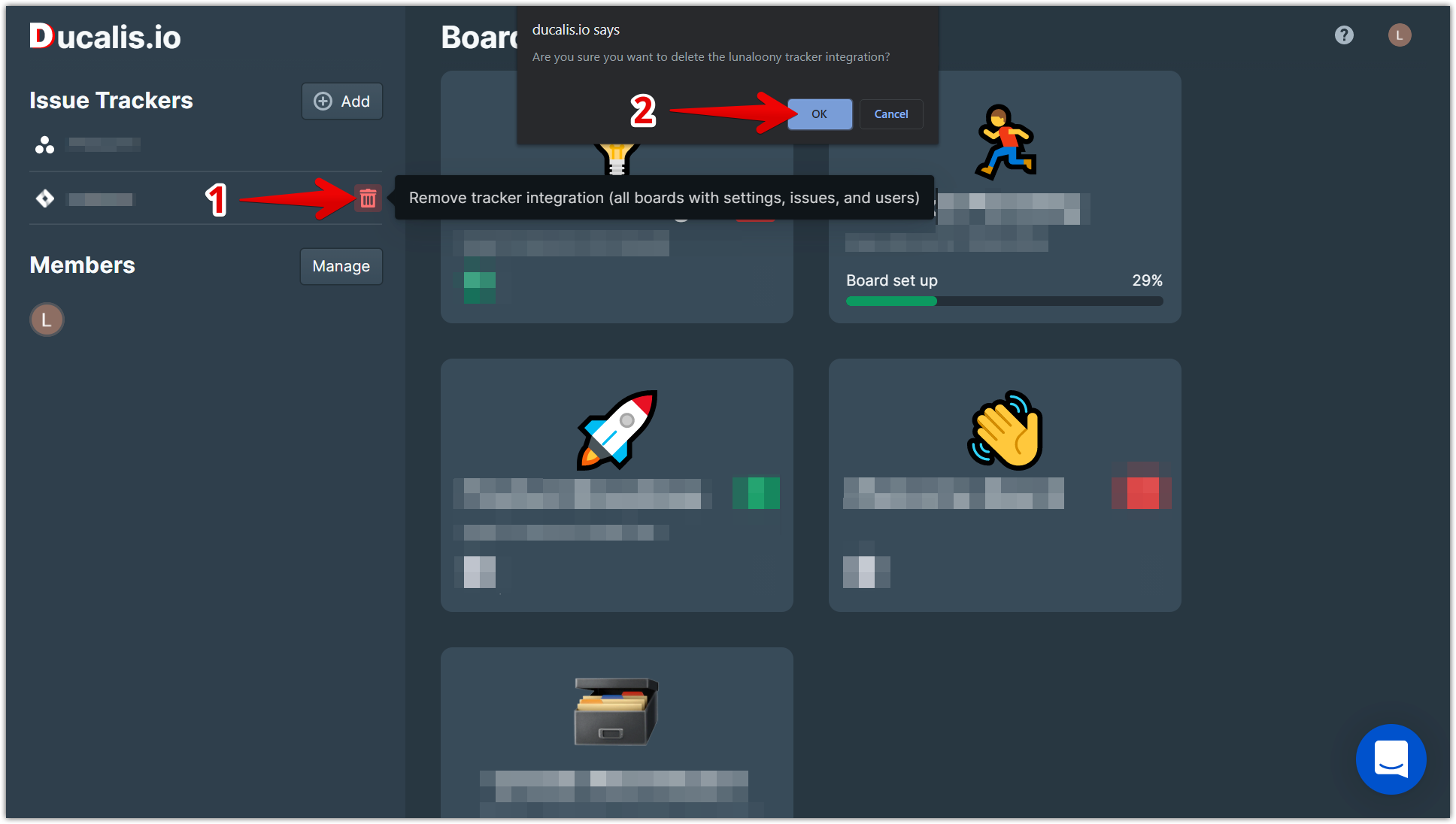 3) In the pop-up window, type DELETE.
4) Click Erase.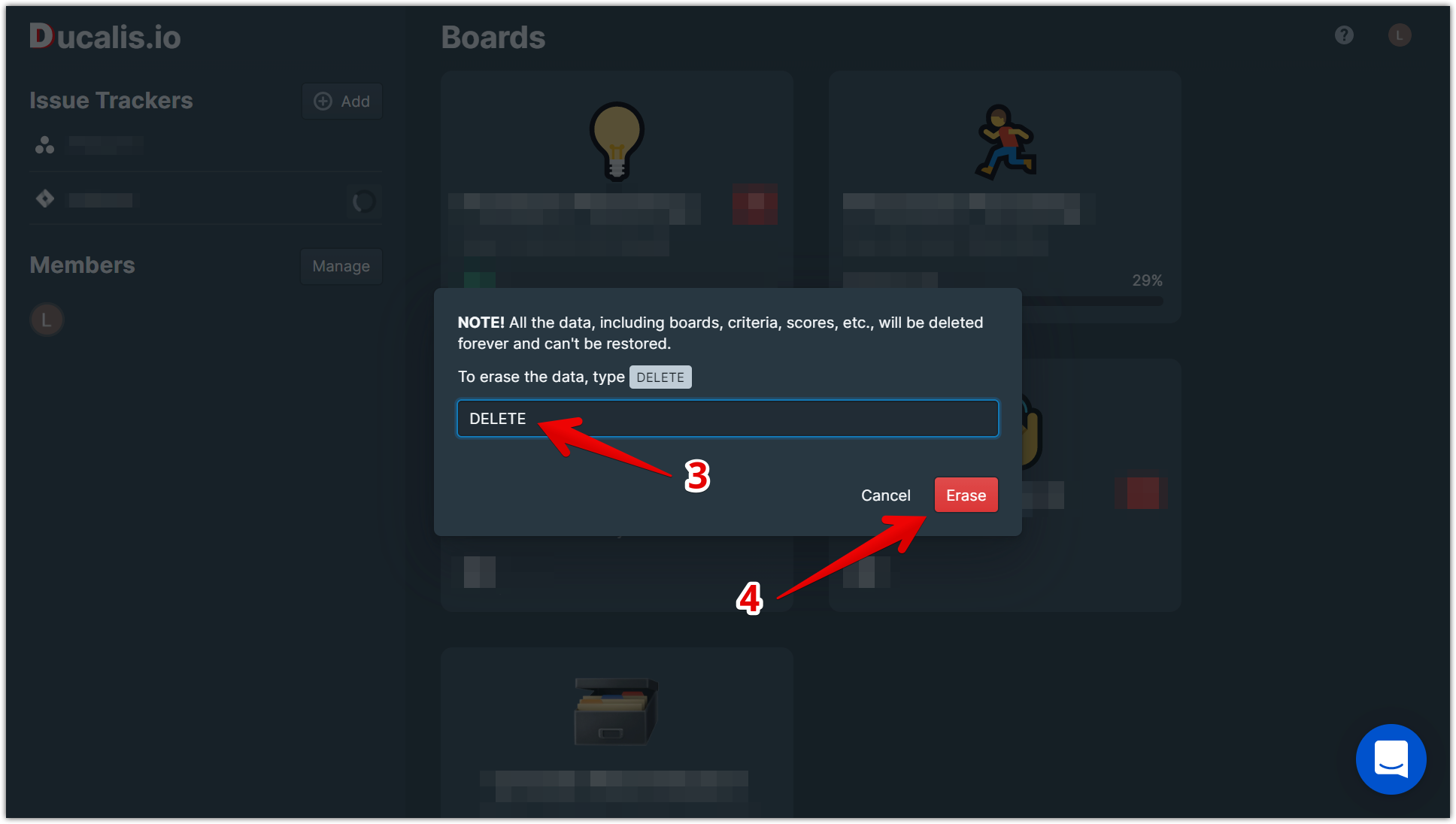 NOTE!
All the data from the tracker will be completely removed from Ducalis, i.e., all boards, tasks, scores, teams, and criteria. If you reconnect the tracker, you will have to set everything up from scratch.
– To remove a member of your organization:
1) Click Manage next to the Members on the Dashboard.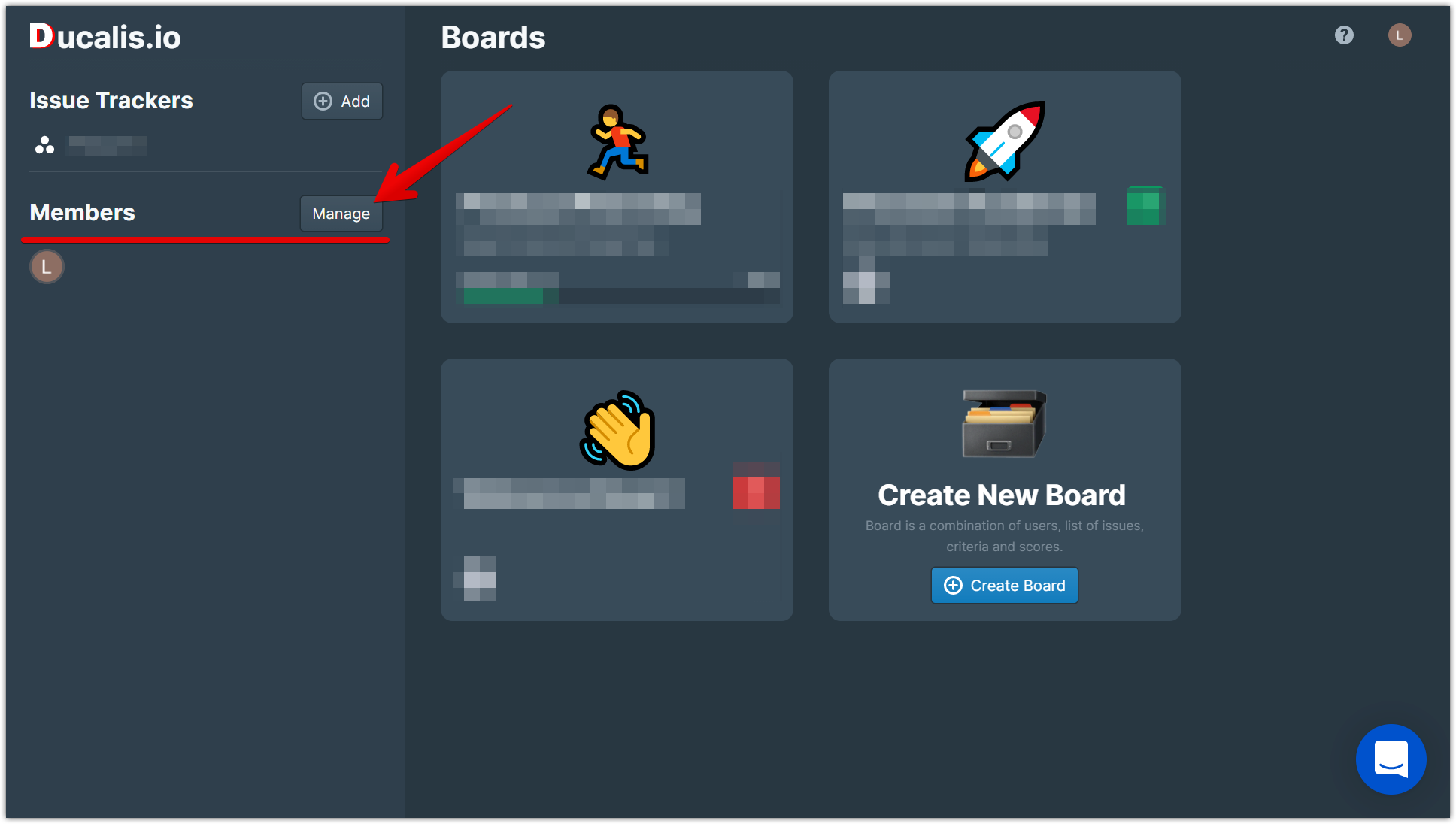 2) Hover the mouse over the user you need to remove.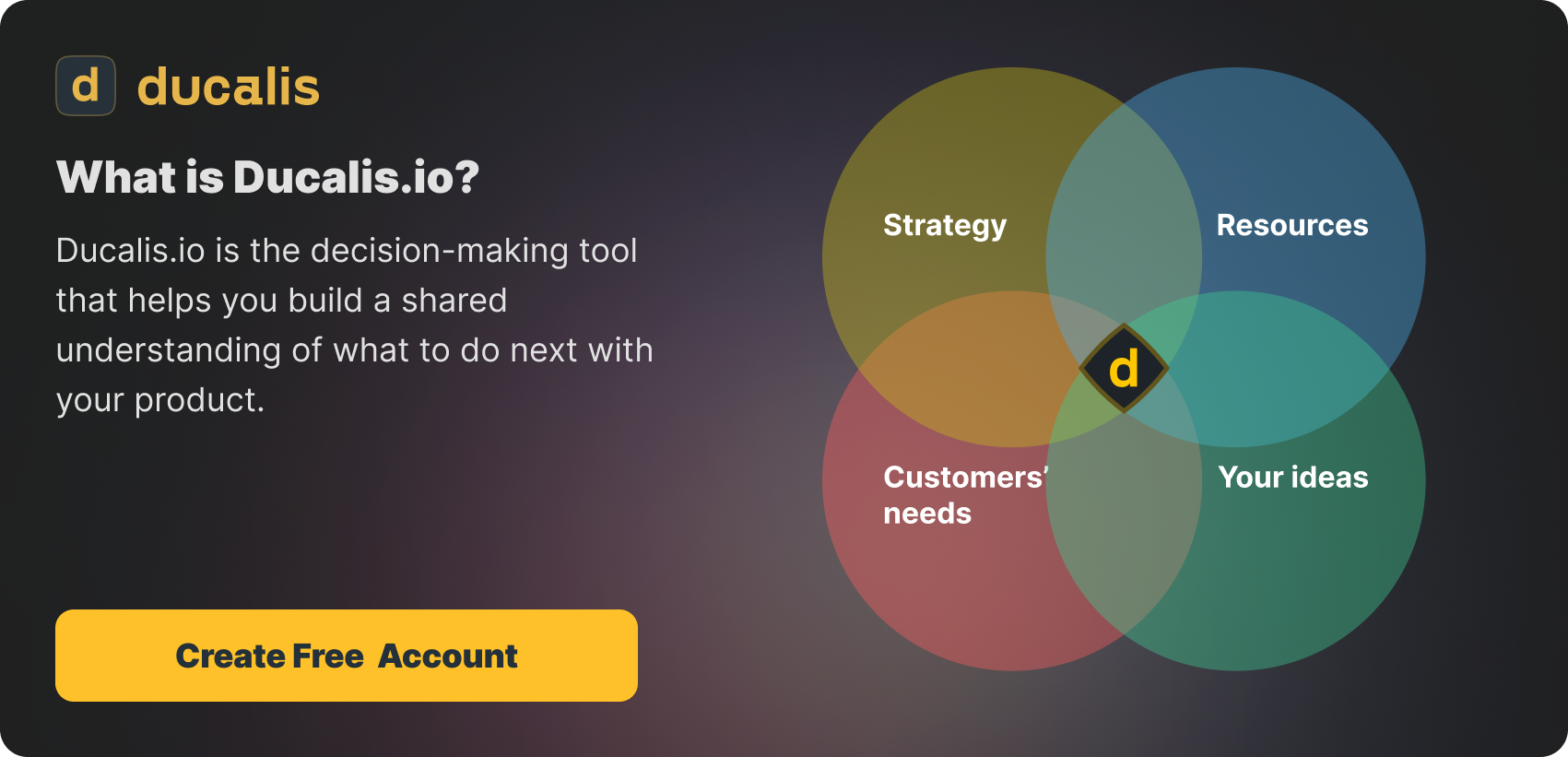 3) Click the bin icon and confirm the removal in the browser notification.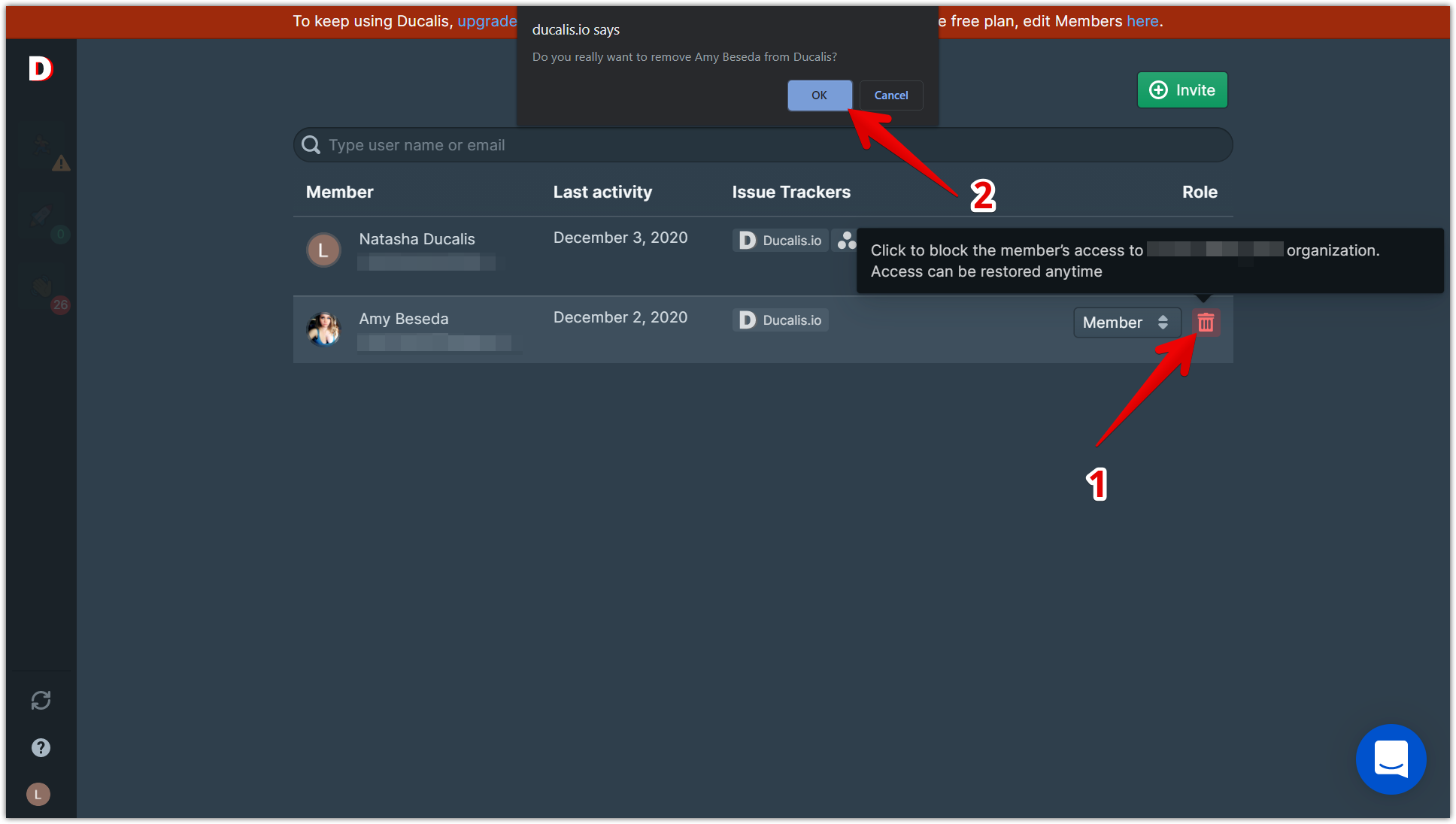 The user will be blocked from your organization and will not be able to log in to it. They will remain in the list of your organization members as blocked.
1) You can restore their access anytime.
2) If you want to delete the user completely, please text us in the chat.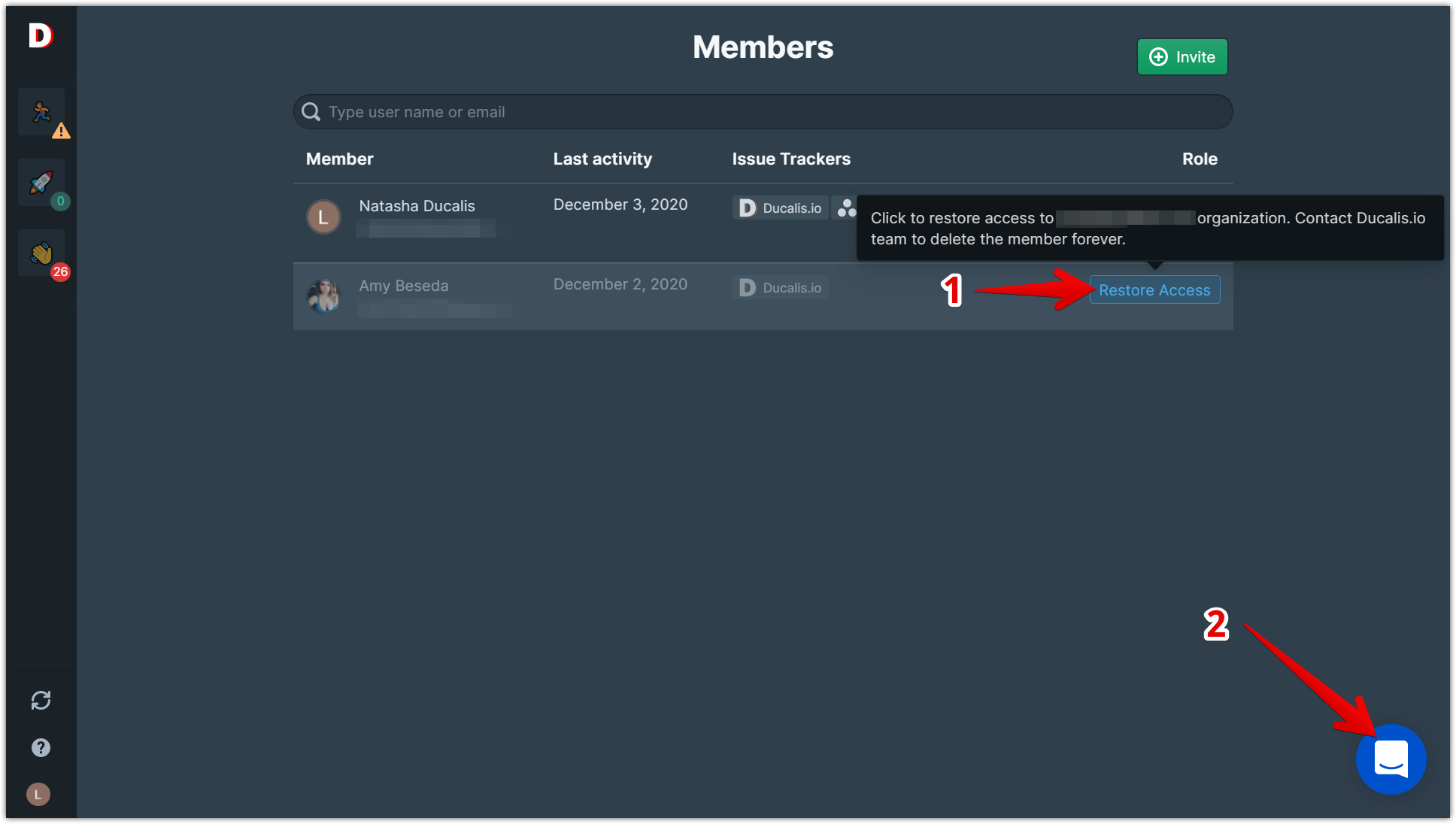 – To delete the whole Ducalis organization, please reach out in the chat from anywhere in the app or the website.