You have the ability to add the ideas on your voting board to your internal backlog. This helps to keep your the workflow of your internal backlog in sync with that of your voting board.
You can add an idea to your internal backlog either:
As new issue.
By linking with an internal issue.
To do this, heard over to Voting, and select the idea you want to add to your internal backlog.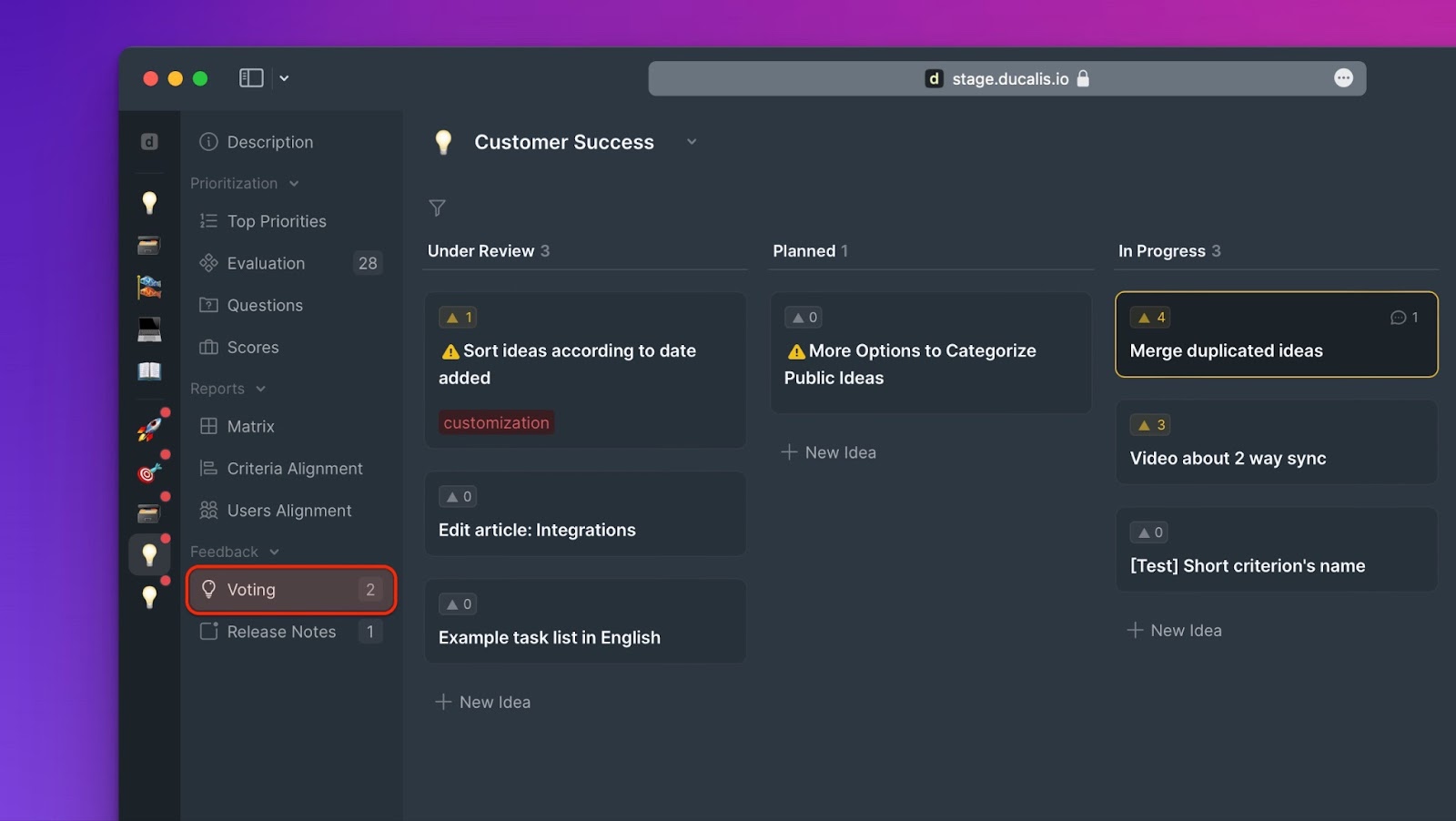 Adding as a New Issue
You can add a public idea as a new issue (+ New).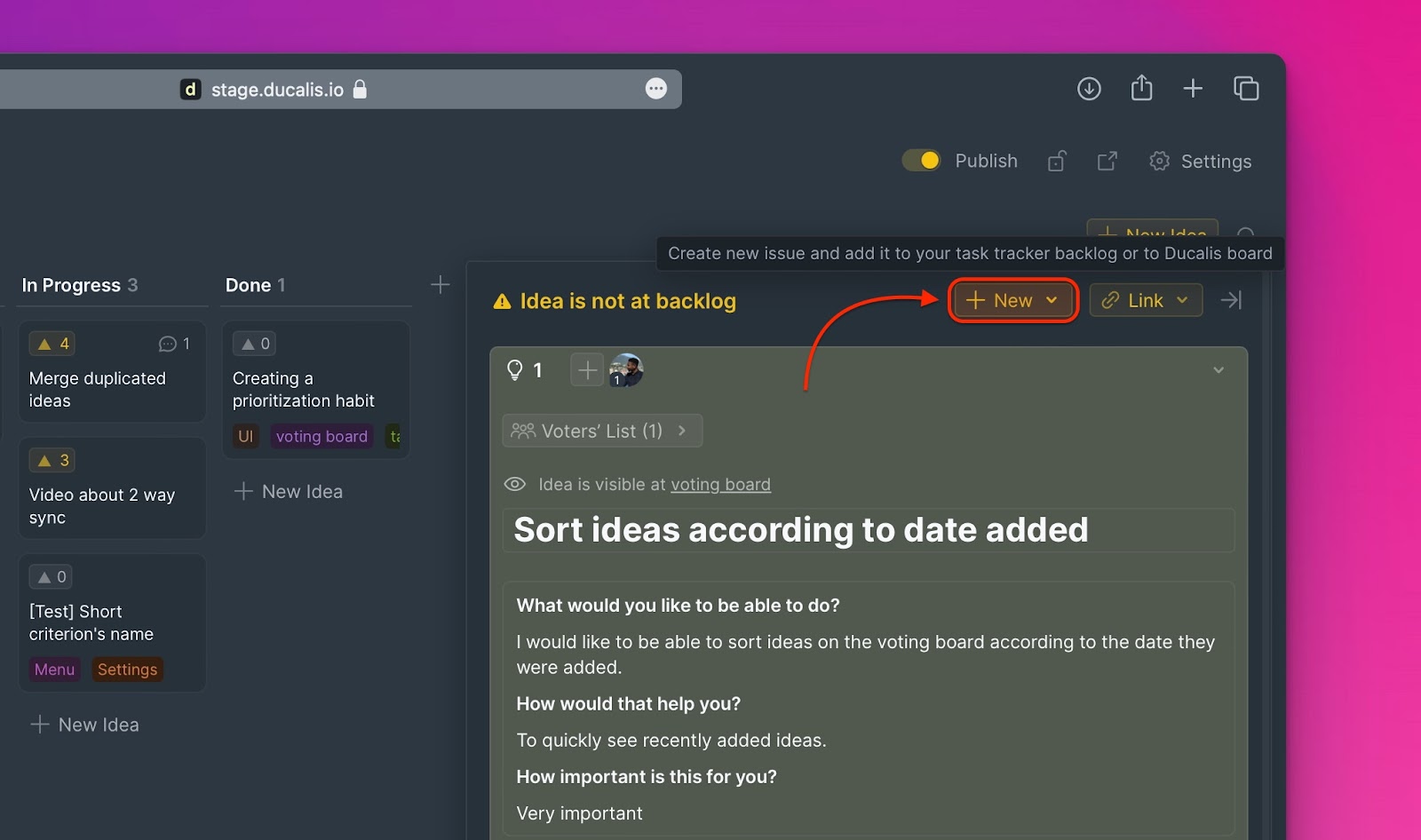 Add it as a new issue to the backlog in Ducalis alone, or even to the task tracker (Jira, Asana, ClickUp, Trello or YouTrack) that you connected with Ducalis.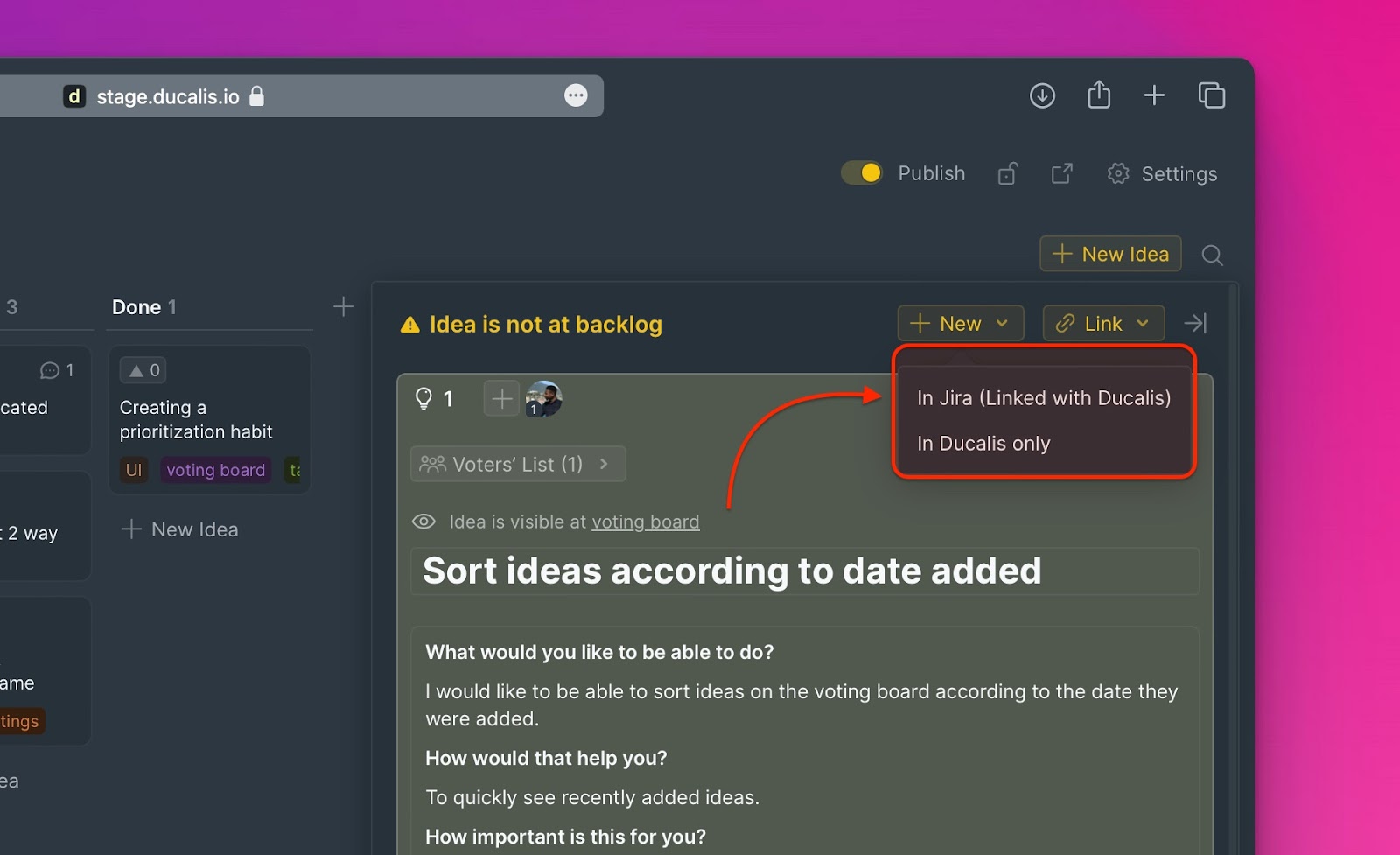 Linking with an Internal Issue
Or as a part of an already existing internal issue (🔗 Link). Instead of creating a new issue altogether, you can just link the idea with an internal issue that is similar to the idea.