Aggregated board reports are a combination of multiple priority boards. They allow you to put issues from different priority boards into one board. The issues are sorted in order of priority according to their total score. This is useful in cases where you want to find out which issues should you tackle first from issues on several boards.
Creating a Board Report
On the dashboard, hover over to the top part and click New Report.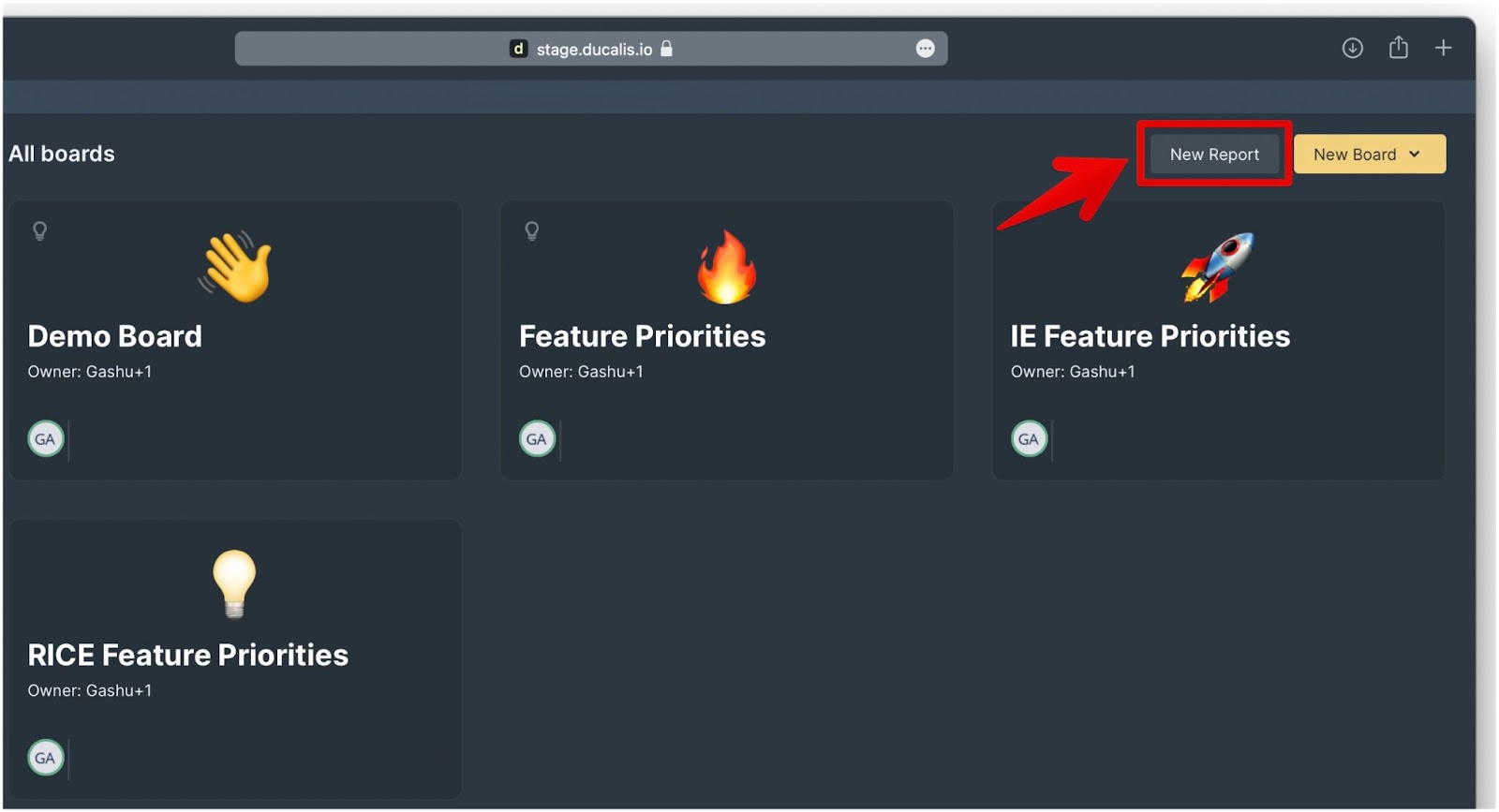 Select the boards that you want to include in the board report.
Choose the type of issues you want to import to the Board report. Check or uncheck the circle next to 'Report only Top Priorities' to import top priorities only or to import all the issues in the priority boards you have chosen, respectively.
Then click Choose # boards to continue.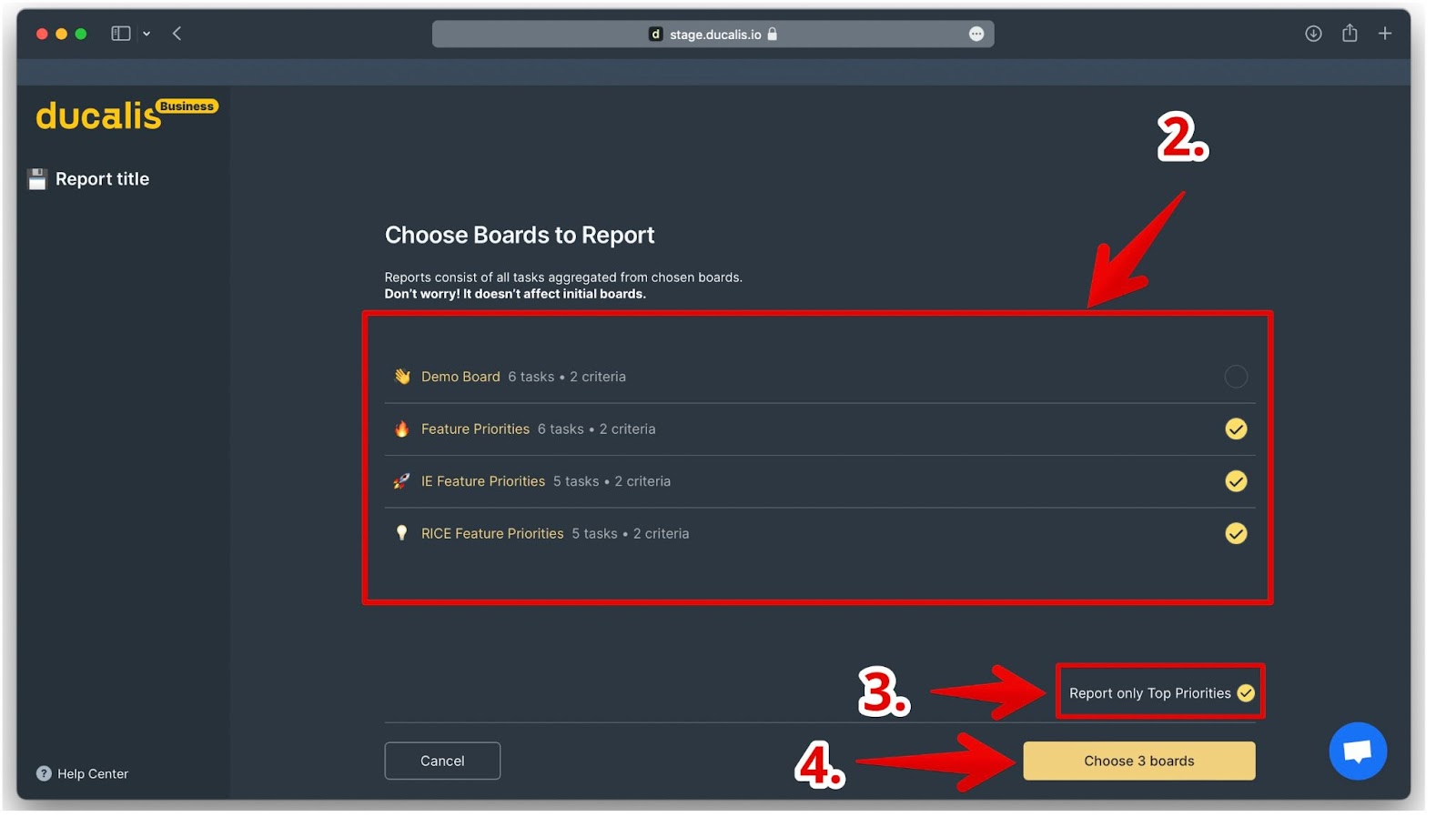 On the board report you will be able to see:

All the issues in the priority boards you would have chosen. If you imported top priority issues only from the priority boards, all the issues in the report board will be starred.
The priority board an issue is from.
The priority ranking of an issue in its original board
The total score of an issue.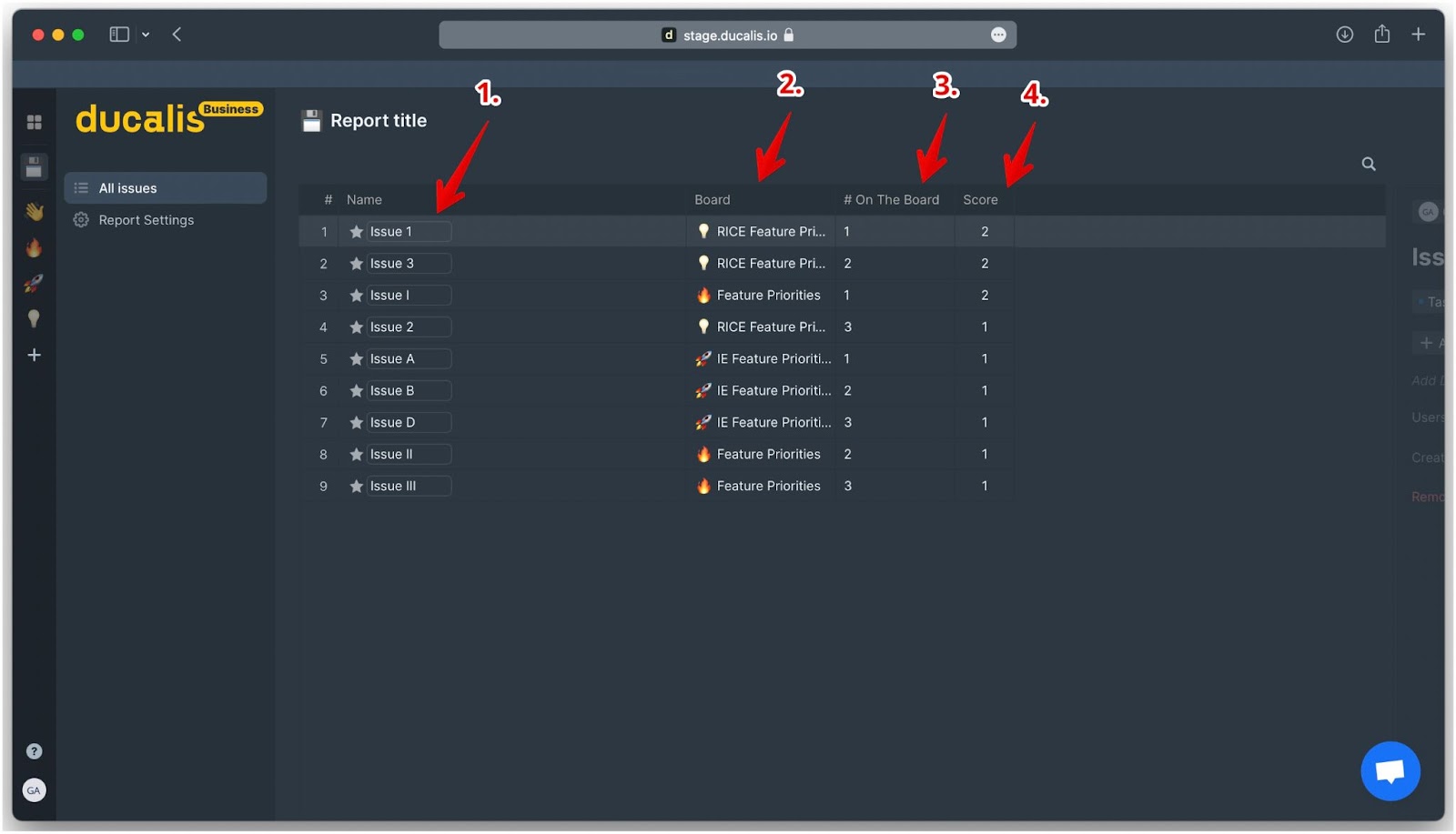 To open an issue's card, click on Details, or use the keyboard shortcut ].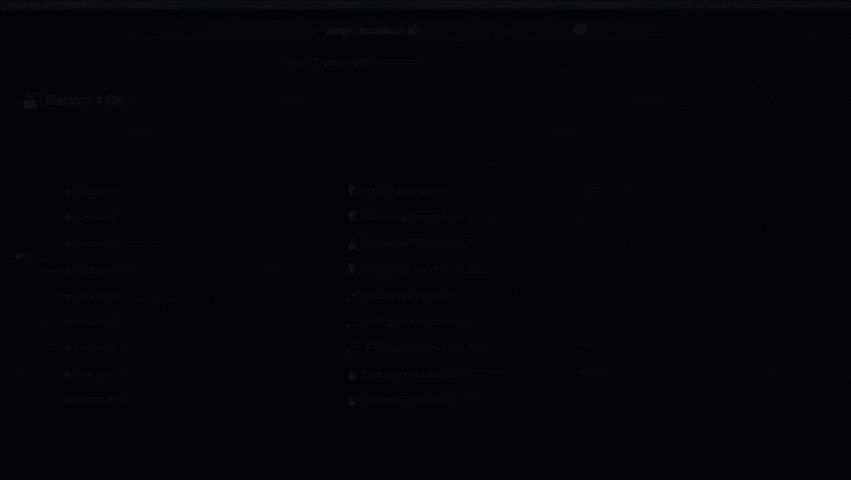 Under 'Report settings', you can:

Edit boards inside the board report.
Activate issue ranking sync.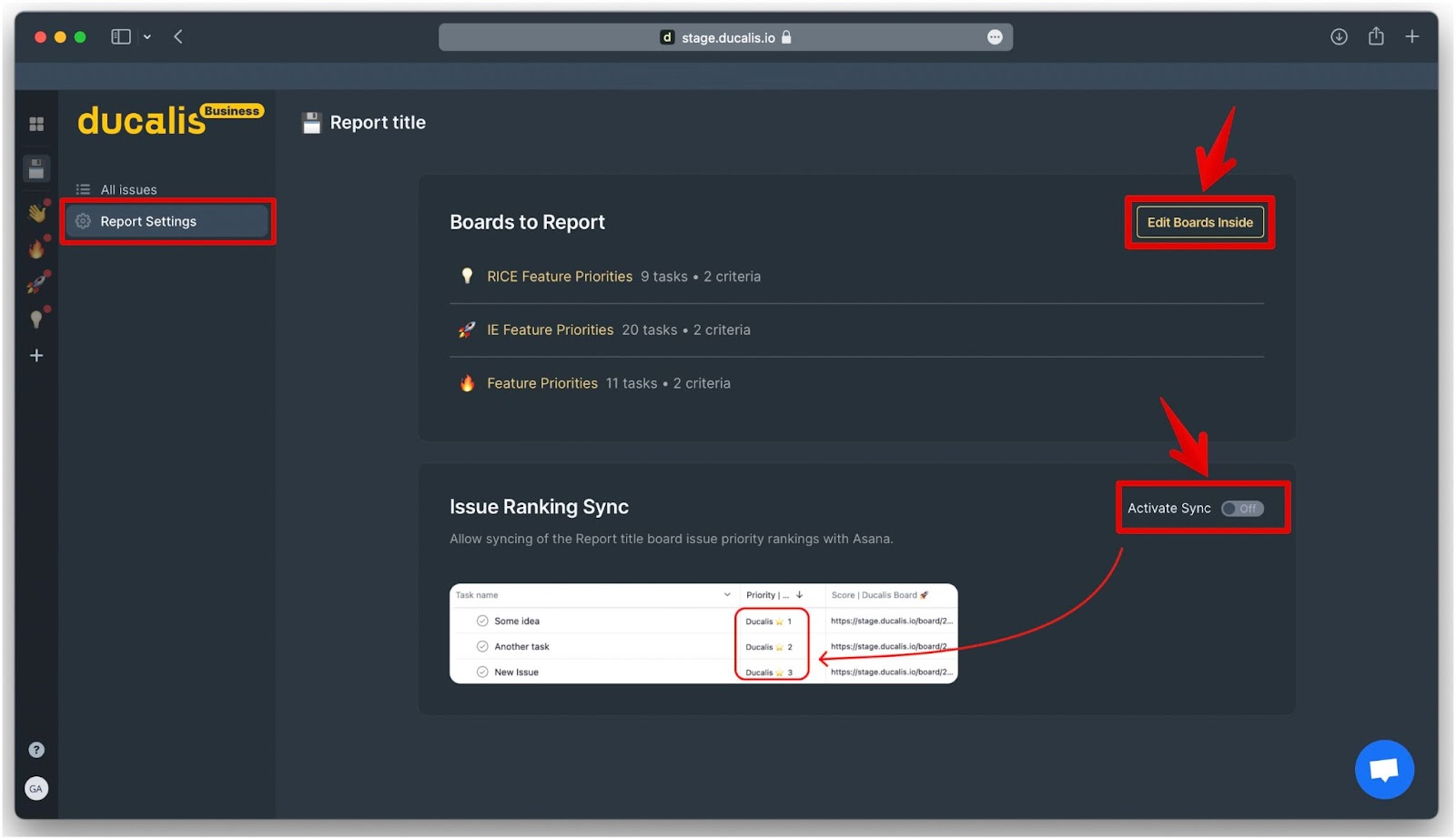 What's Next?
You can also enable Two-way sync to send your prioritization results from your Aggregated board report back to your task tracker.