If you want to see all changes that occur with your Jira issues (e.g., name, assignee, status, description, and other) in Ducalis right away, you need to create a webhook in your Jira account. For now, you have to refresh the browser tab for the data to update, which is rather inconvenient, a bit slow, and you may miss some new relevant information on the issues you evaluate.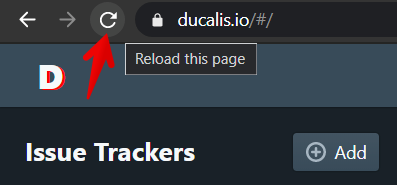 A webhook in web development is a method of augmenting or altering the behavior of a web page or web application with custom callbacks. Plainly, webhooks are automated messages sent from apps when something happens. Webhooks typically are used to connect two different applications. When an event happens on the trigger application, it serializes data about that event and sends it to a webhook URL from the action application.
How to create a webhook.
Go to your Jira account.
Click the cog icon and find System menu.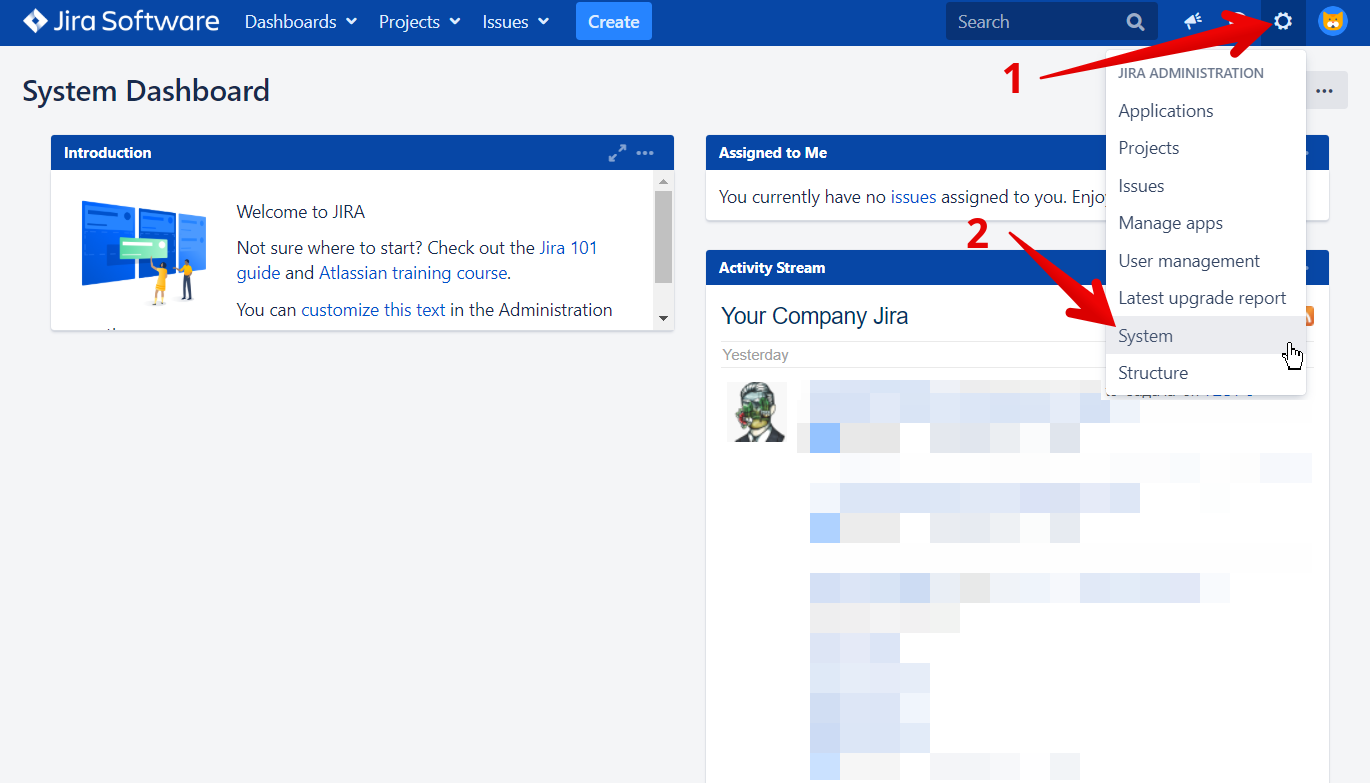 Scroll down the menu and find Advanced→ WebHooks.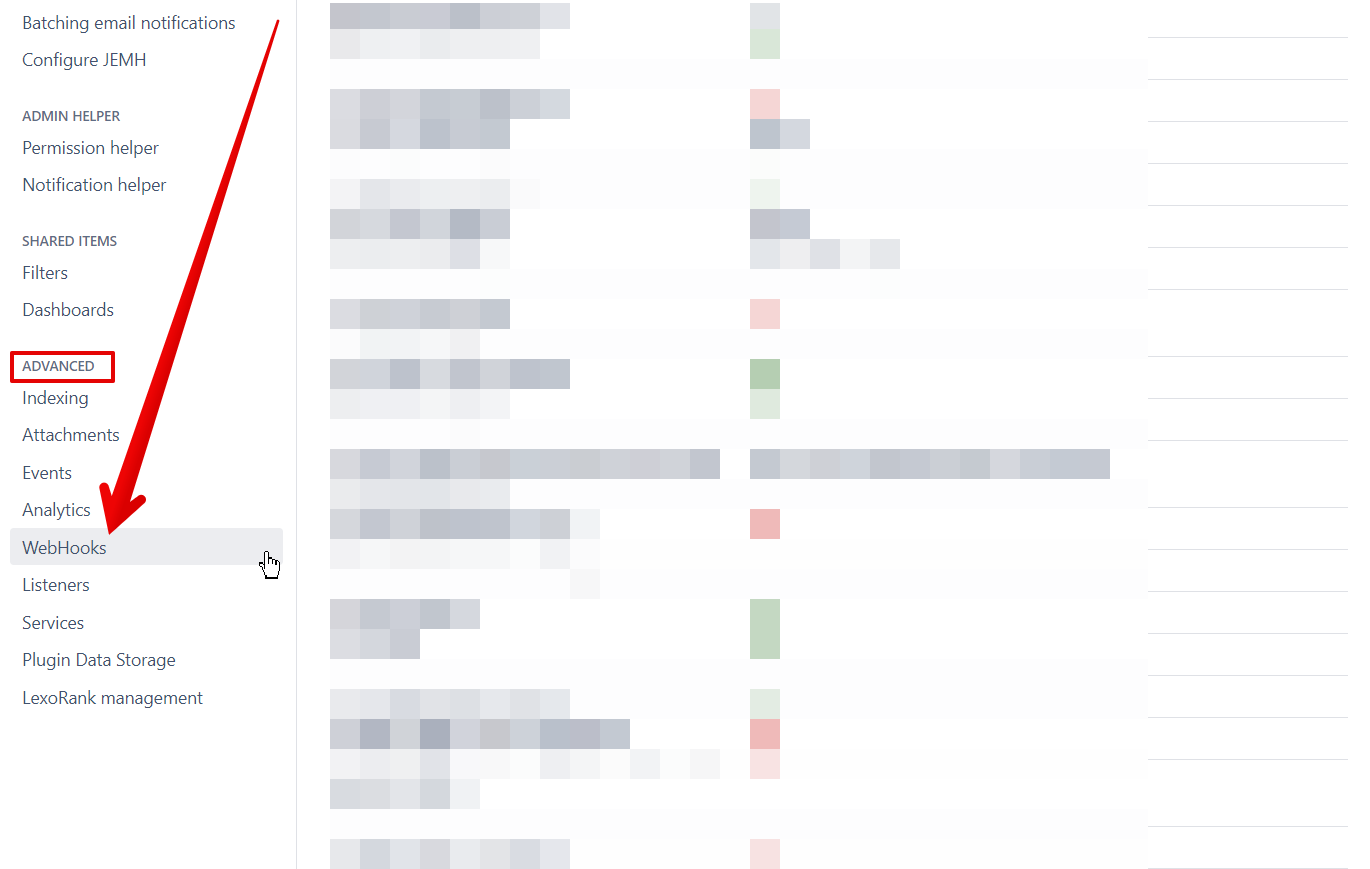 In the menu, click Create a WebHook.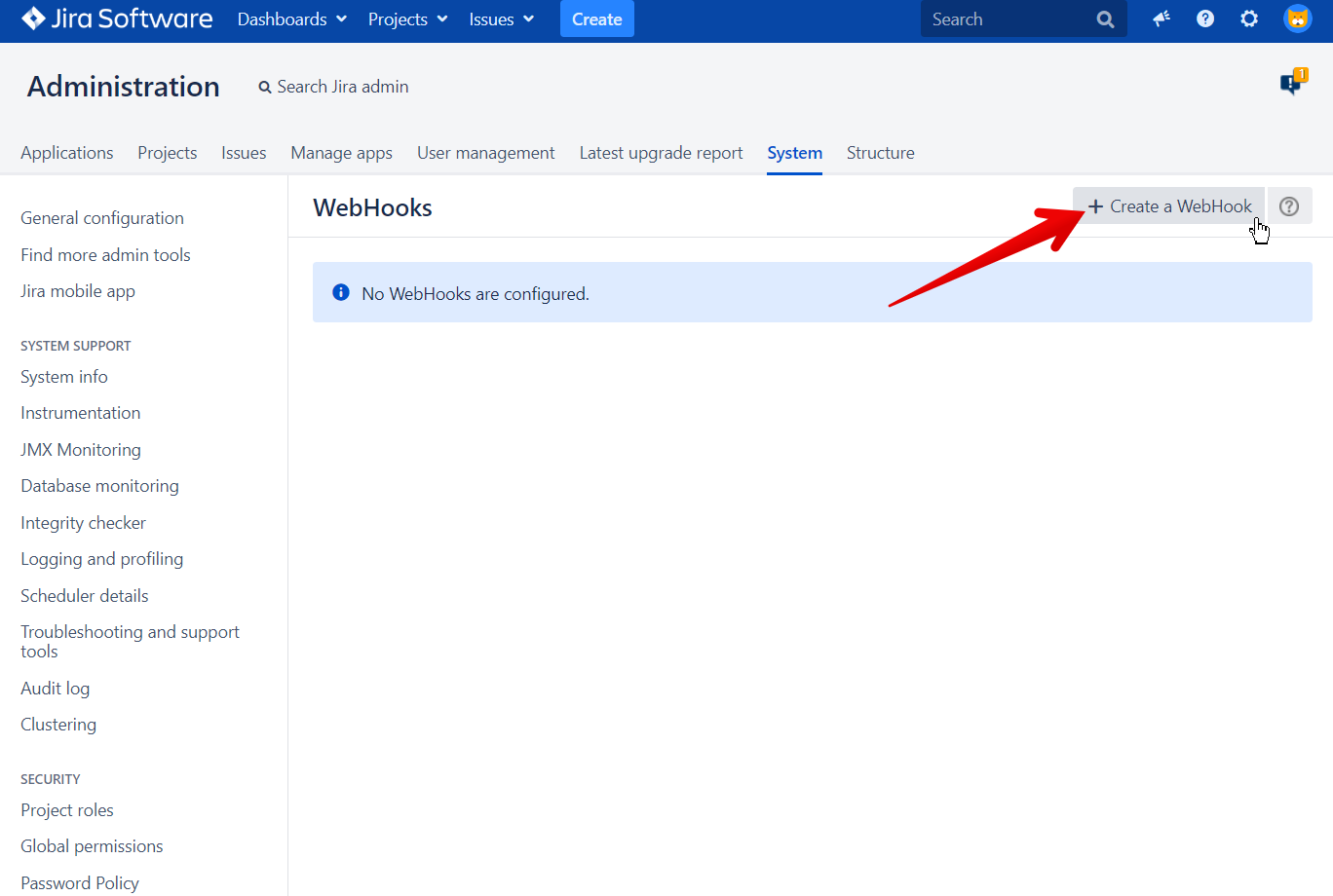 Fill out the information:

Name— it can be any name. Choose something clear. It can be just Ducalis.
Status— status must be Enabled.
URL— copy and paste THIS LINK into the URL field:
https://ducalis.io/rest/webhooks/jira
Issue— check the boxes created, updated, deleted.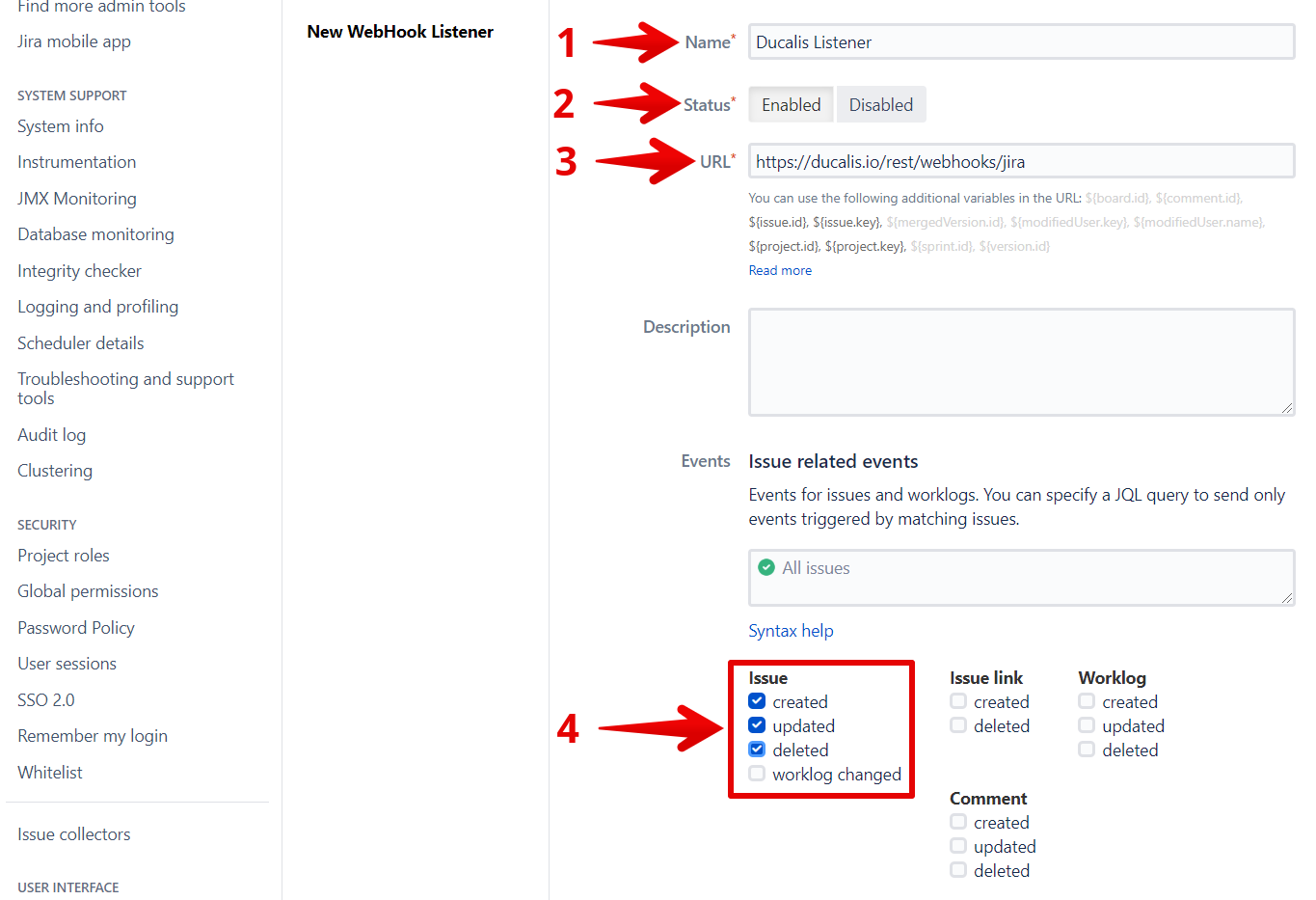 Click Create.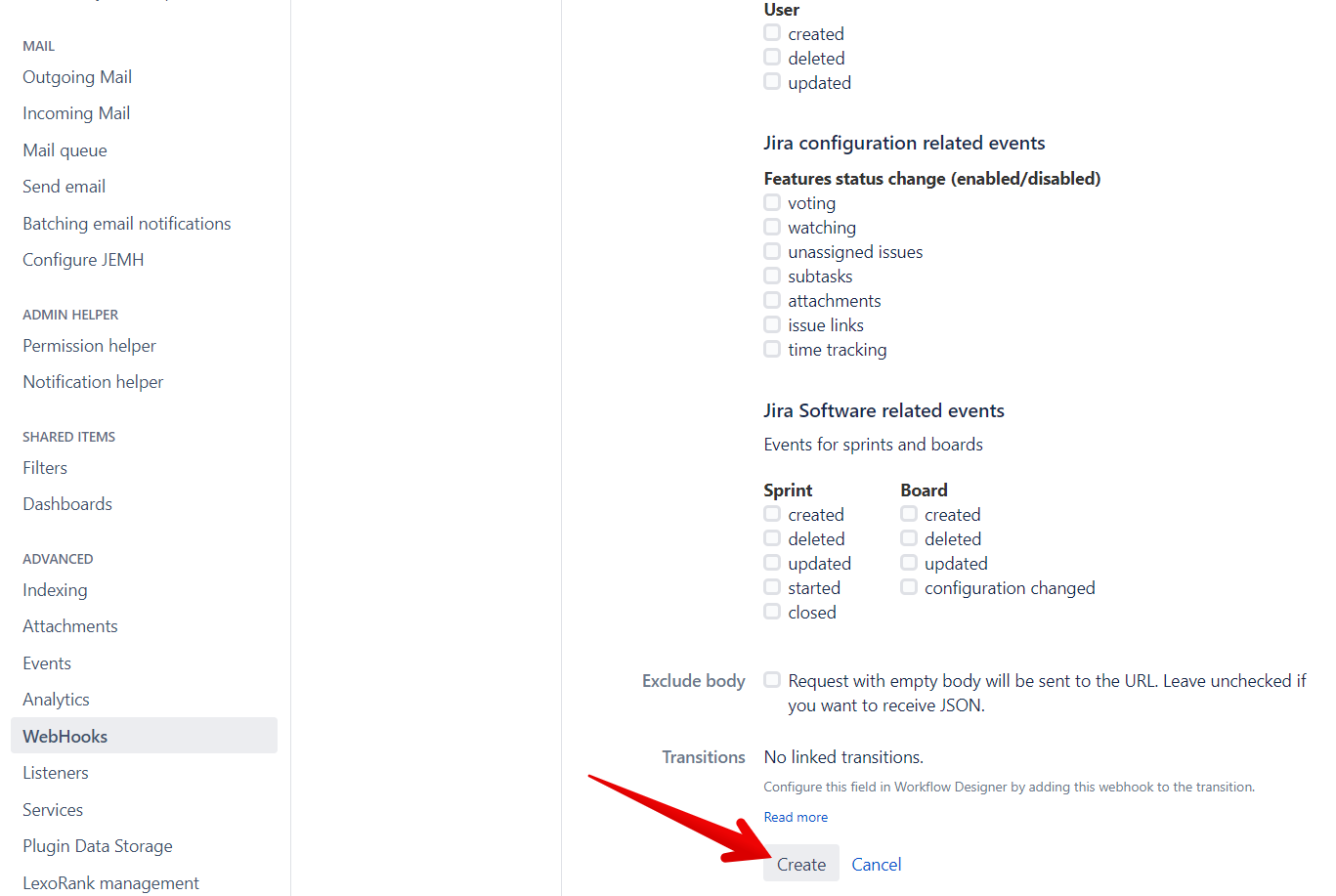 The WebHook is ready. You can always edit it if you missed something.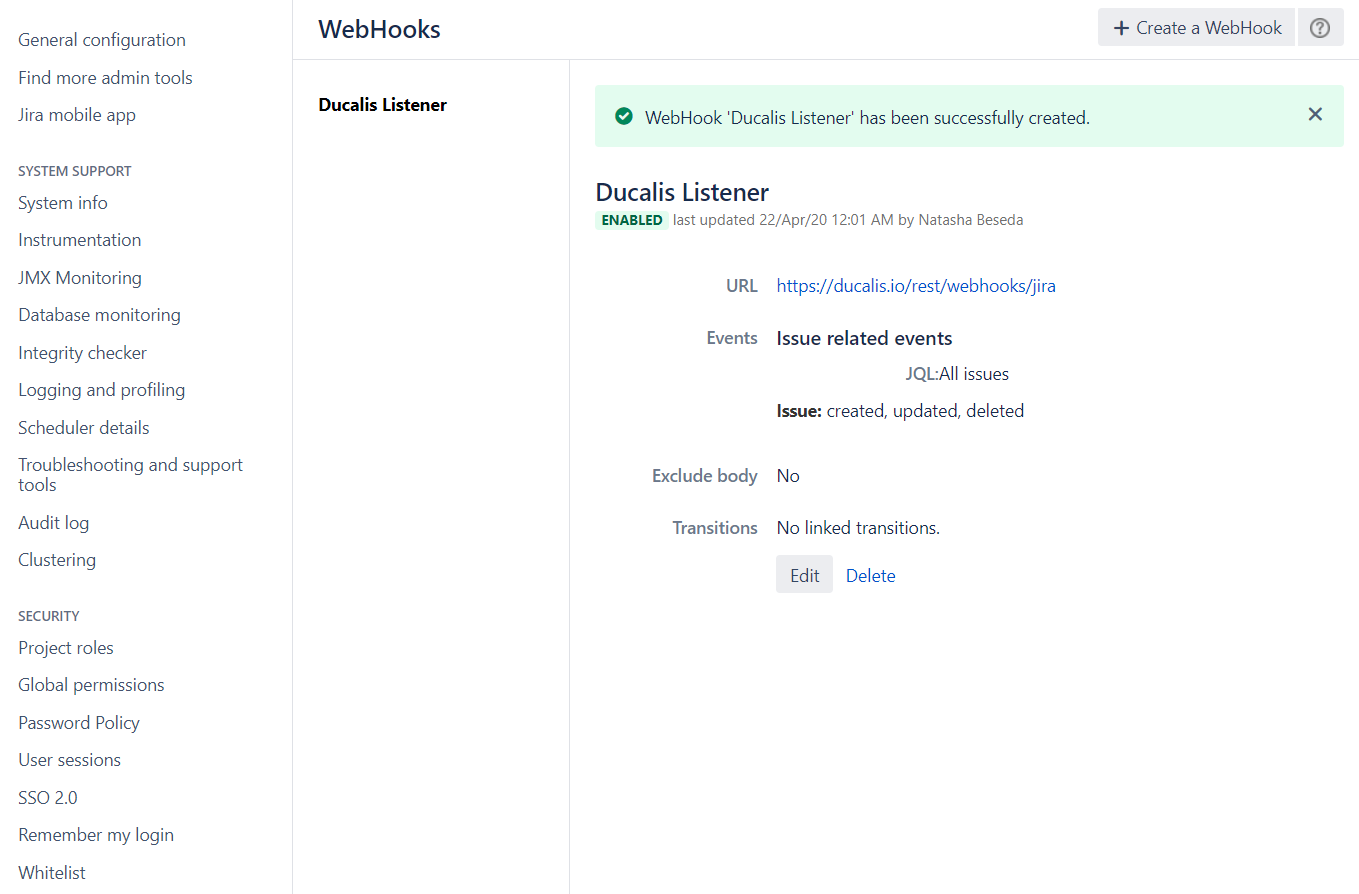 That's it. Now Ducalis will receive all the changes in real-time, and you won't have to refresh the page to be sure you have up-to-date information.