How long is the trial period, how to add billing info, and where to find your invoices.
Ducalis.io offers you Free, Team, and Business Plans.
✏️ To learn more about the plans' differences and costs, please visit our Pricing Page.
Each plan unlocks a different set of features that help your team to work together more efficiently. All paid plans require purchasing a seat for every team member.
When signing up for the first time to a Ducalis.io account, you will automatically be on Free plan.
How long is the trial for?
You can enjoy the Team and Business Plans for free for 14 days.
You can keep track of the remaining days on the top section of your account as below: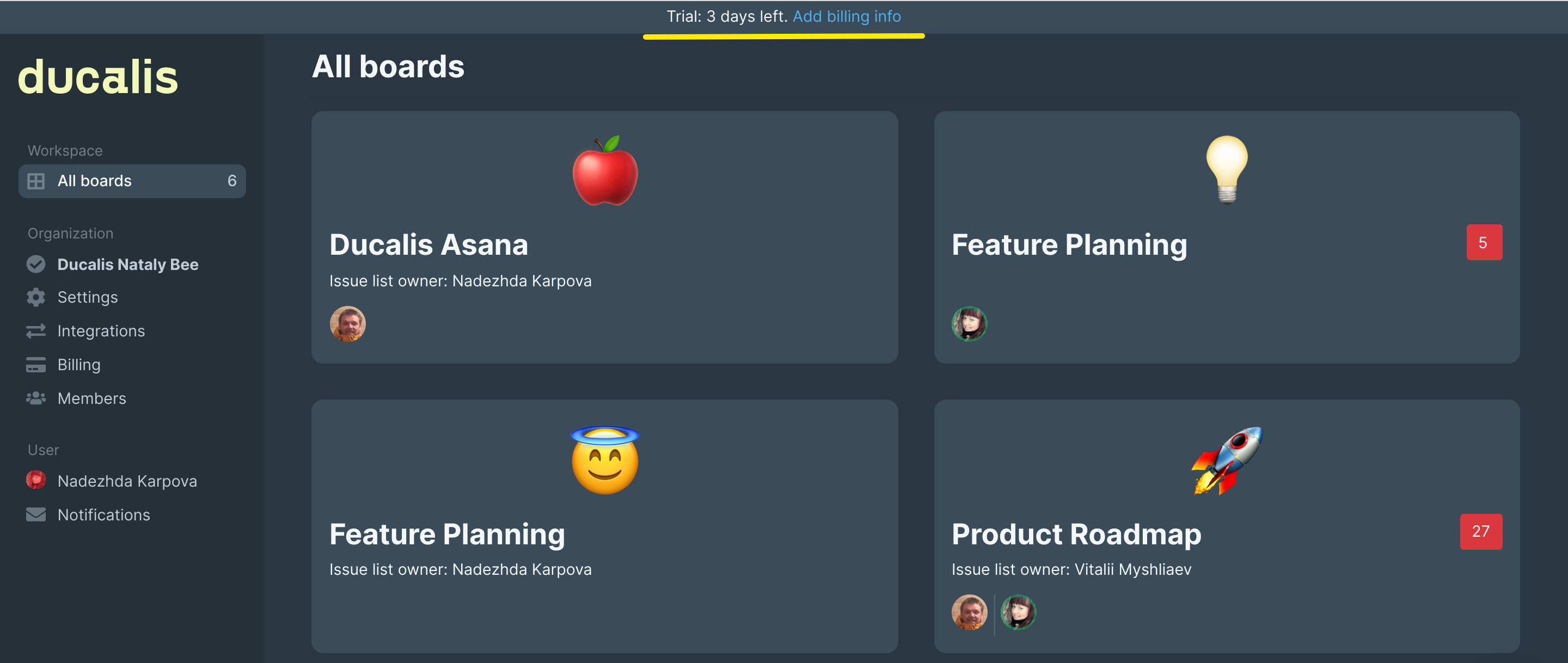 What happens once the trial expires?
When the trial period ends, you have two options:
1) upgrade to a paid account and add your billing info
2) go back on a Free Plan: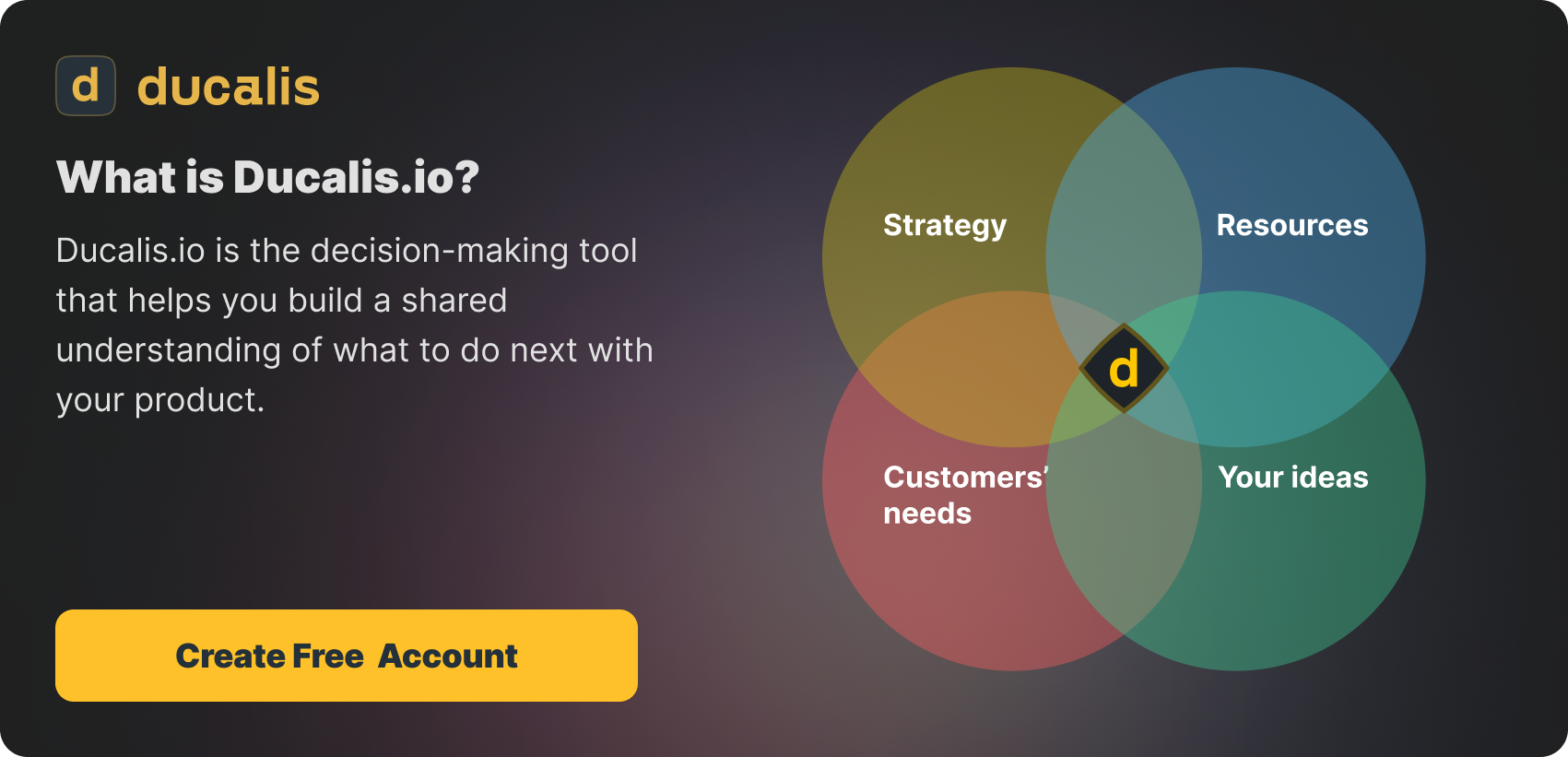 leave just 1 user in your account

leave just 2 priority boards.
Otherwise, you won't be able to continue using Ducalis.io.
Billing
Where can I find my billing history?
As you subscribe, you will receive the invoices via the email you specify. They will also be available on your Billing page in Ducalis.io. From here, you can:
View and change your plan.

Update your credit card.

View billing history, past invoices and charges. We'll also show if a charged is failed or past due.
To subscribe to a plan:
1) Go to Billing from anywhere in the app.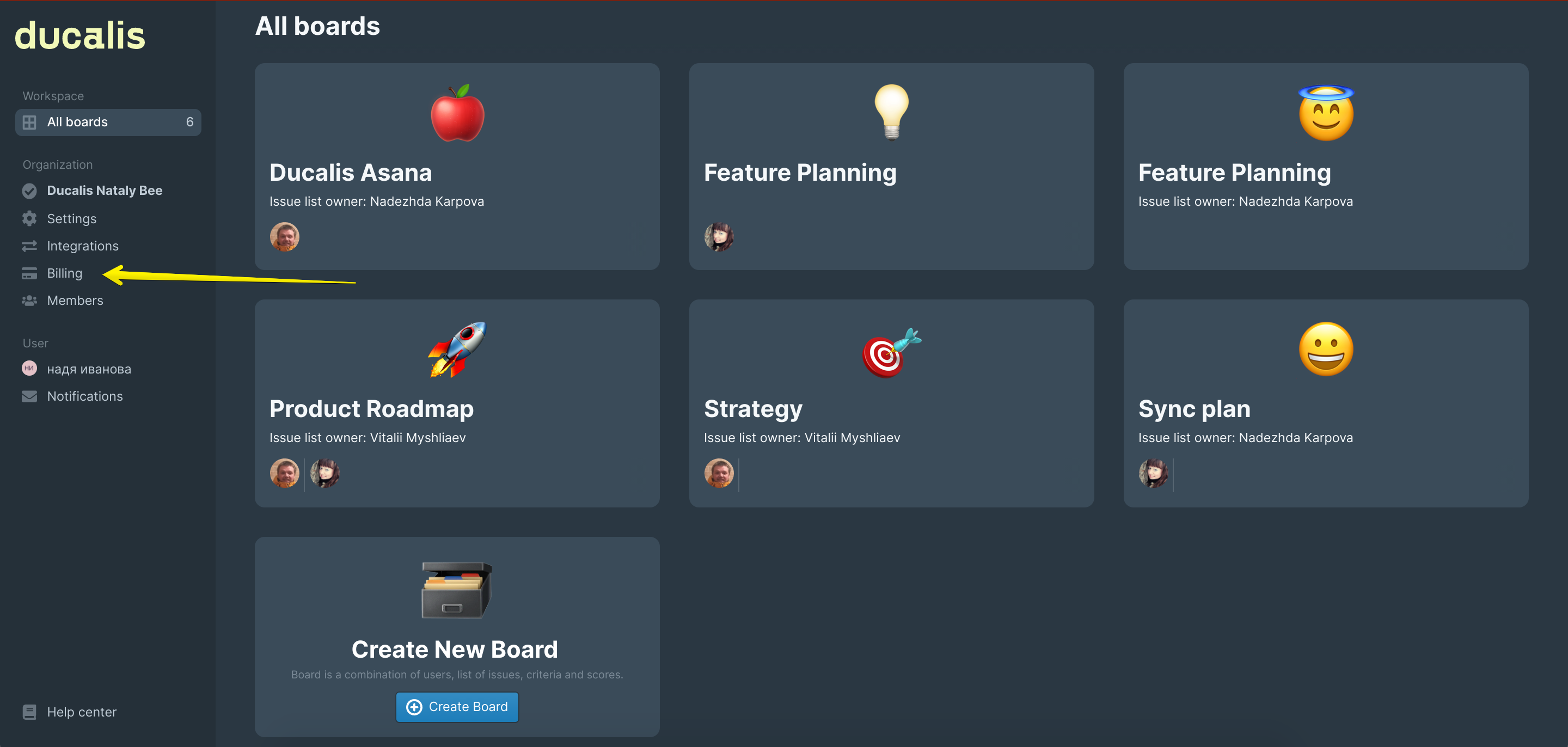 2) Check your email, full name, organization name, and specify credit card in the fields.
3) Choose the plan that works best for you.
4) There is a calculation for the each plan you've chosen.
5) Click Subscribe.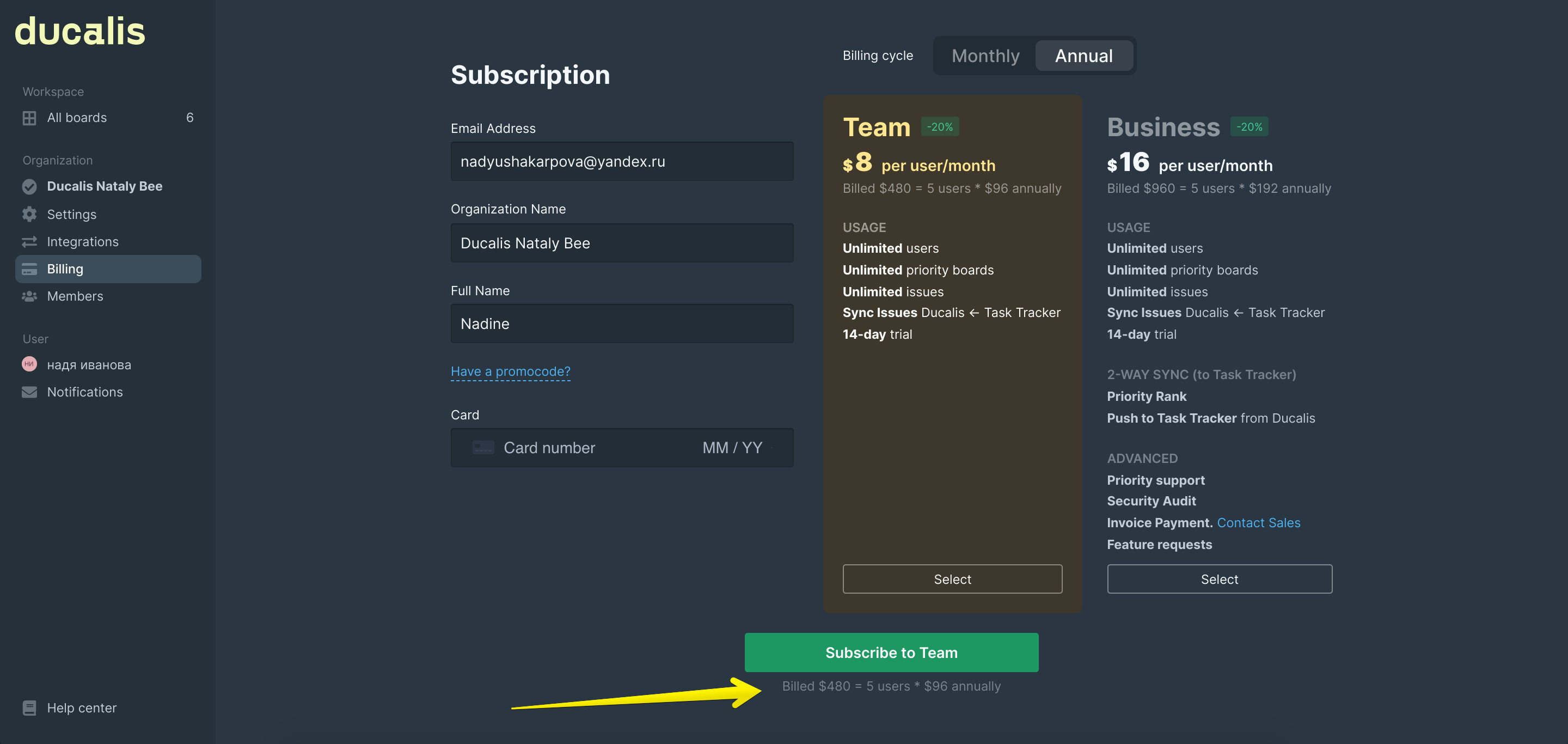 If you are interested in Invoice Payment, please contact us in the Contact Sales chat or via hello@ducalis.io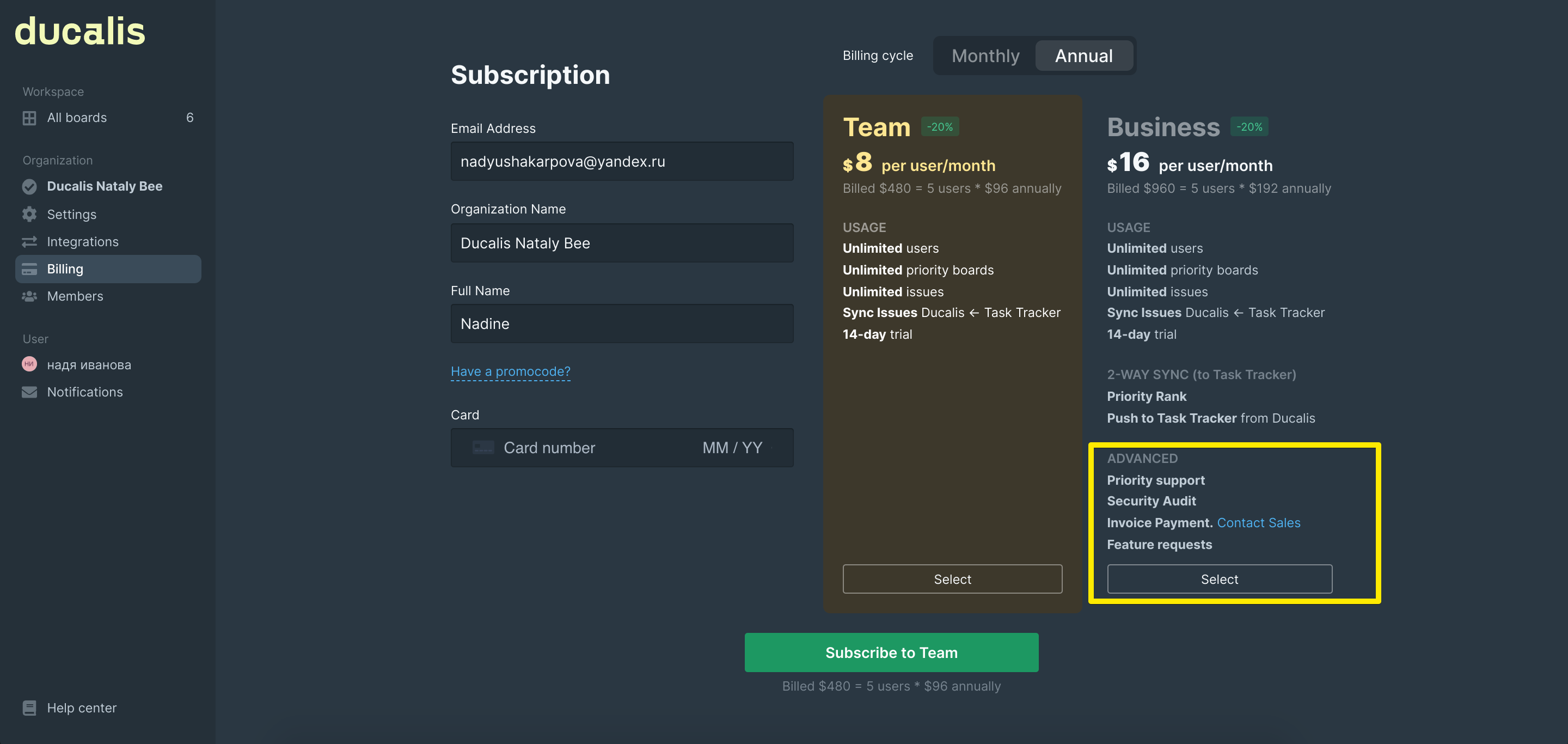 Who do I pay for in Ducalis.io?
When paying for Ducalis.io, you are charged per every member in your account.
Every paid member requires a paid seat and has full rights needed to create Ducalis.io boards, as well as to add and edit them. Read more on the Membership Status here.
How are the monthly and annual plans billed?
Monthly plan charges your account monthly based amount of members at the beginning of billing cycle. If you add or remove members during the month, they will be charged at once.
On annual plans, we charge for the whole year based on the amount of members you currently have. If you add or remove users, we will charge or credit ннthose changes at once as they've happened.
How do I cancel my subscription?
You can always cancel your subscription by going to Billing page. You need to be an admin to cancel the subscription.