Free Trial
Once you create your Ducalis account you will automatically be put on a free Business trial.
The free trial runs for 14 days. Days remaining as you use the free trial will be indicated at the top of the screen. During the free trial, you have access to all features.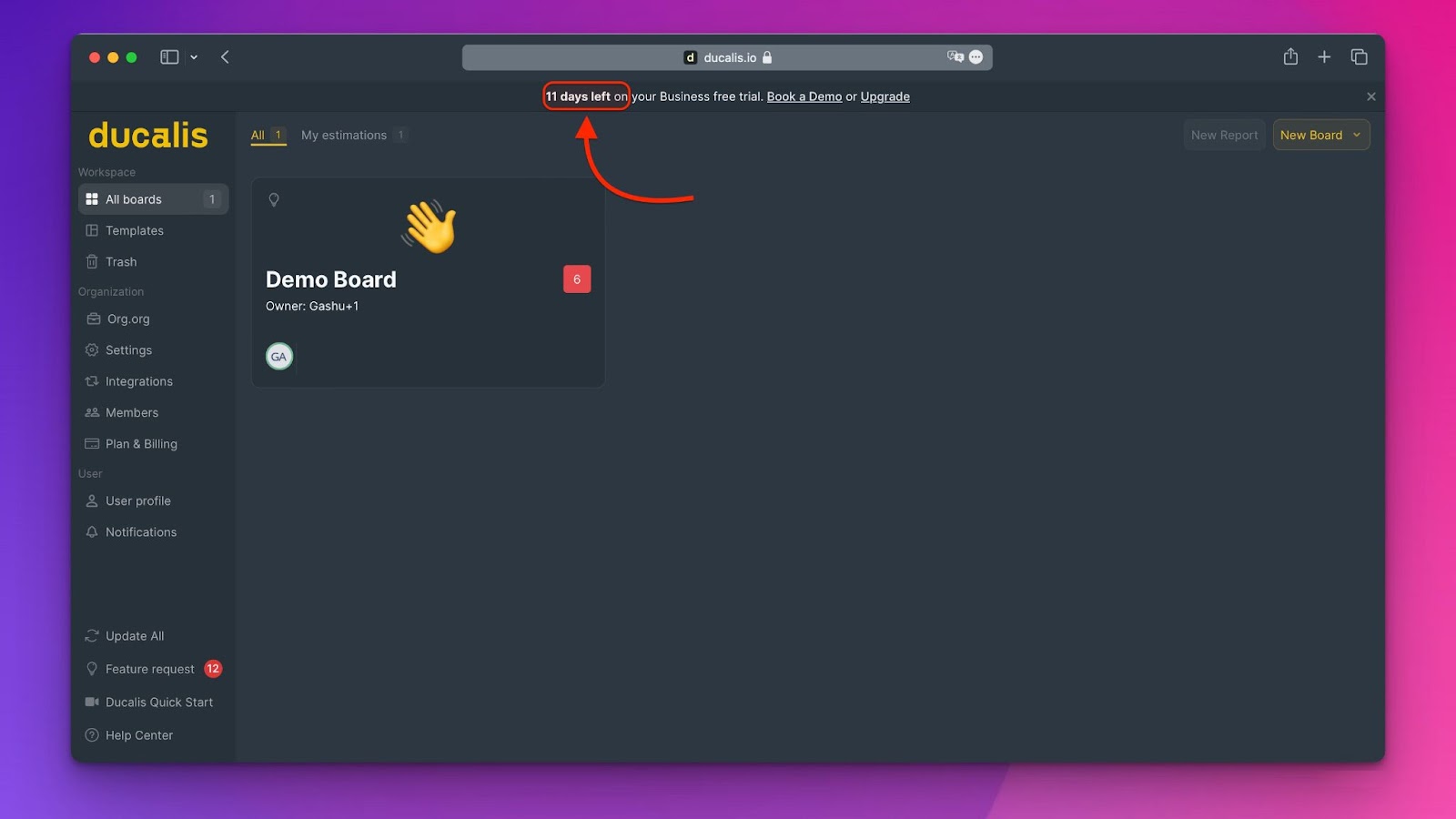 If you want to go ahead and pick a plan, you have the option to upgrade to a plan of your choice. Just click Upgrade, or Plan & Billing.
There are four plans to choose from depending on your needs:
Free
Pro
Team
Business
And you can always contact us for any custom suggestions or offers.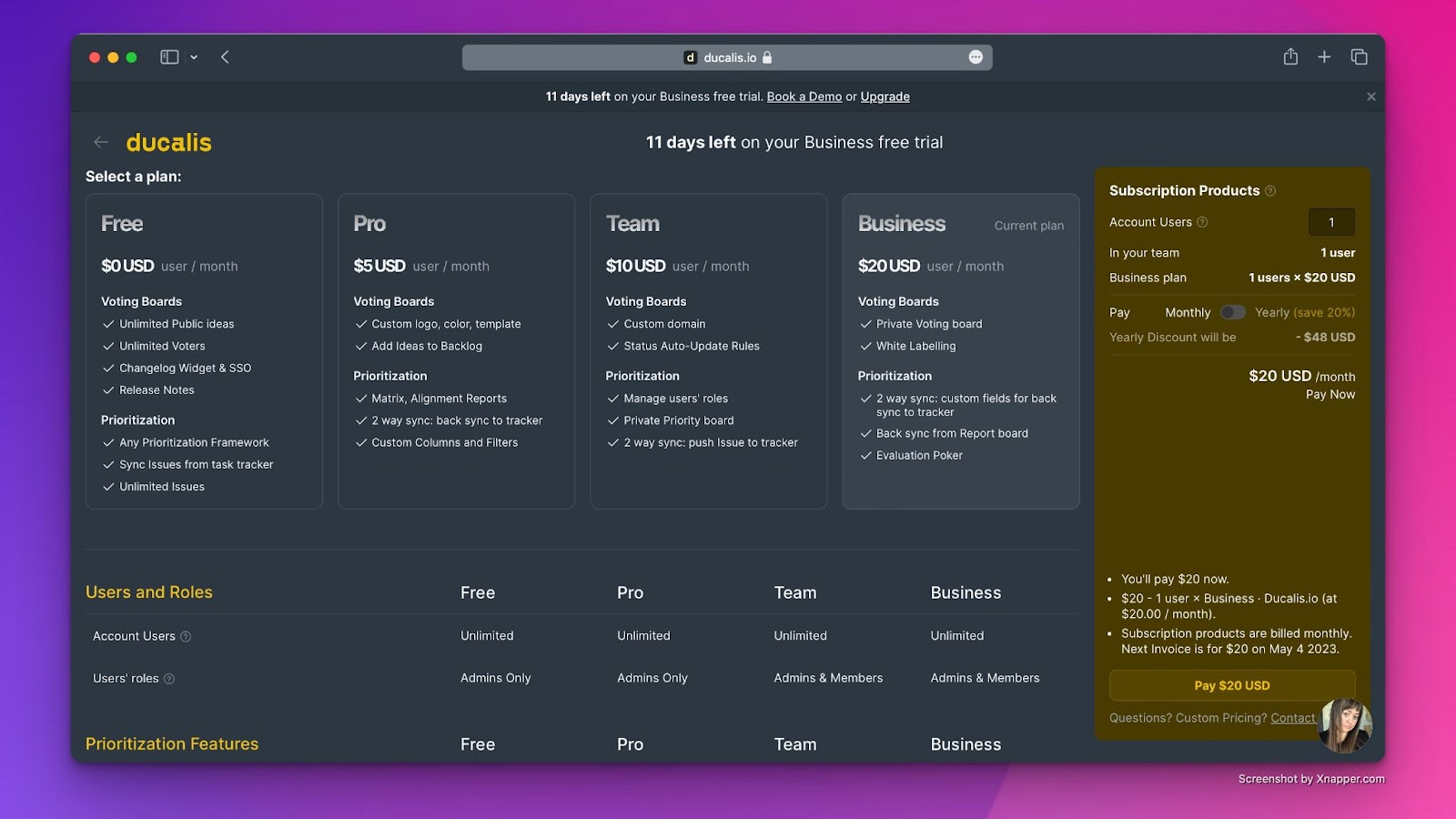 What Happens Once The Trial Expires?
When the trial period ends, you have two options:
Upgrading to a paid account.
Or going to a Free plan.
If you don't choose any options above, your account will be half blocked, and most of the features won't be available, but we will save your data for some time.
Choosing a Plan
Under Plans & Billing, choose the plan that you want.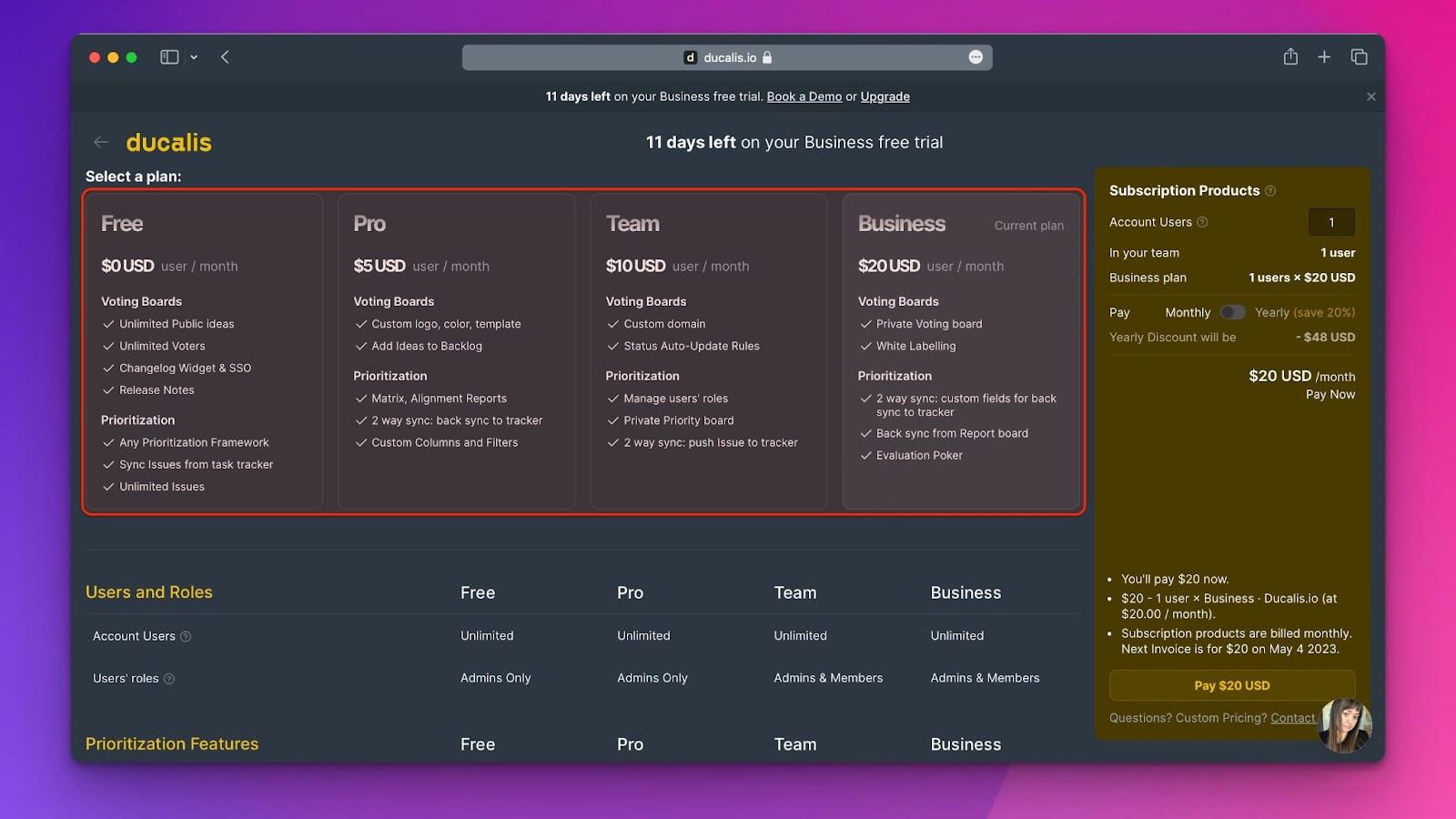 Because the plans are charged per user, the next step after choosing a plan is to enter the number of users that will be in your account.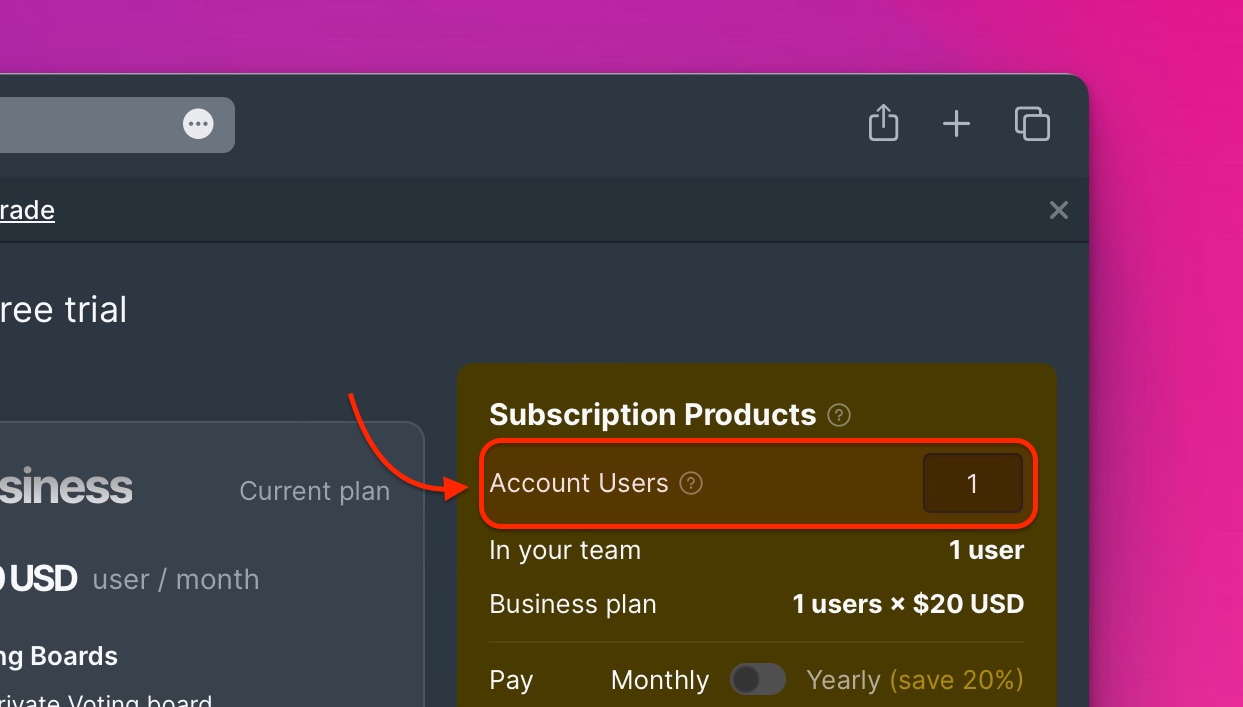 By default, you will be billed per month, but you can change it to a yearly subscription.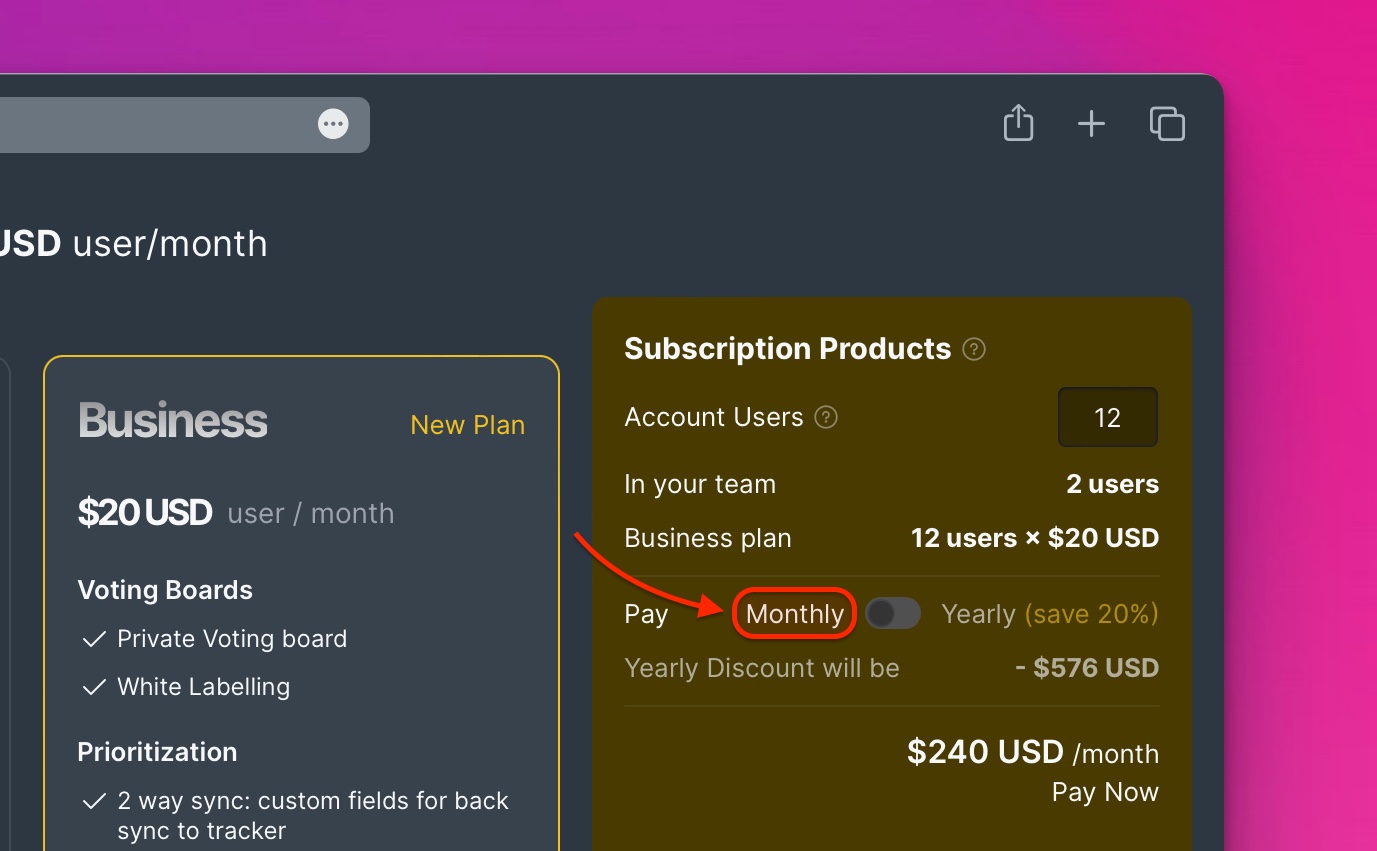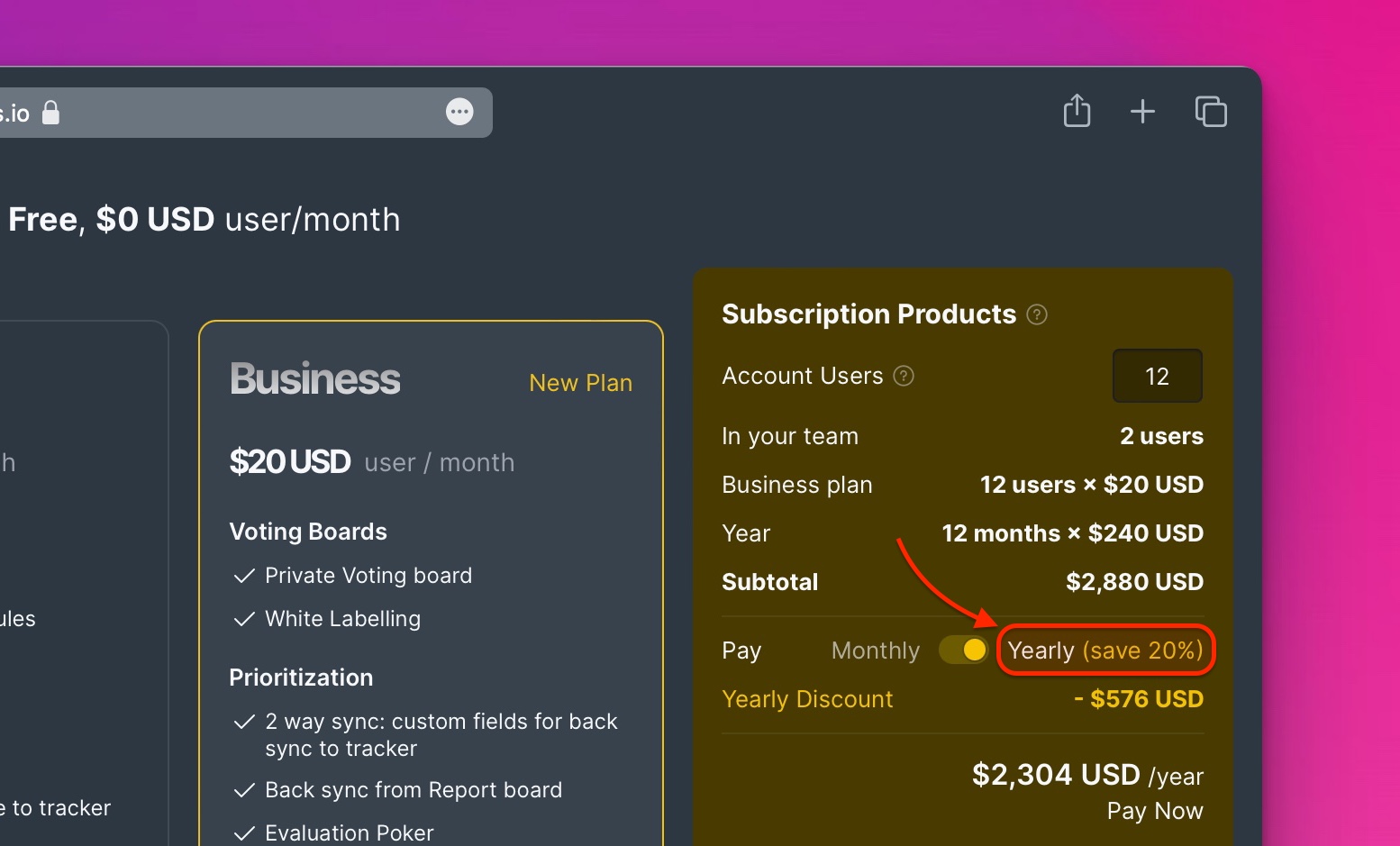 Click Pay to proceed
If you have any questions, or would like a Custom pricing, click here to contact us.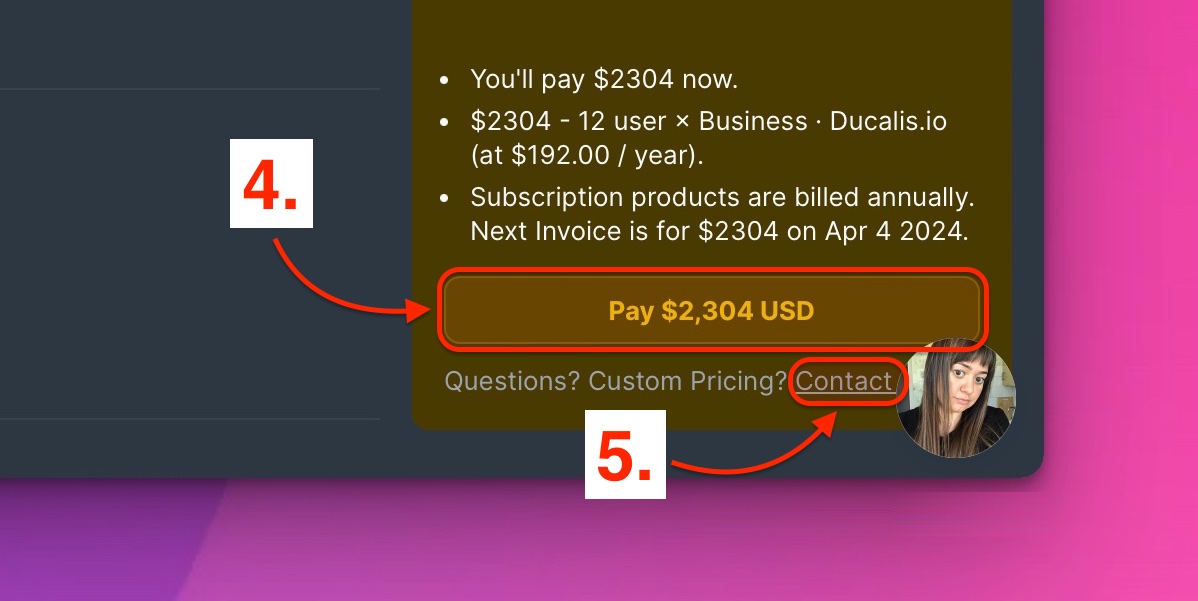 Making a Payment
After clicking Pay, you will be redirected to the page where you will make the payment.
Details like your email address, the name of your organization, and your name will be filled in automatically for you. You can correct them.
Enter your card details, then click Subscribed.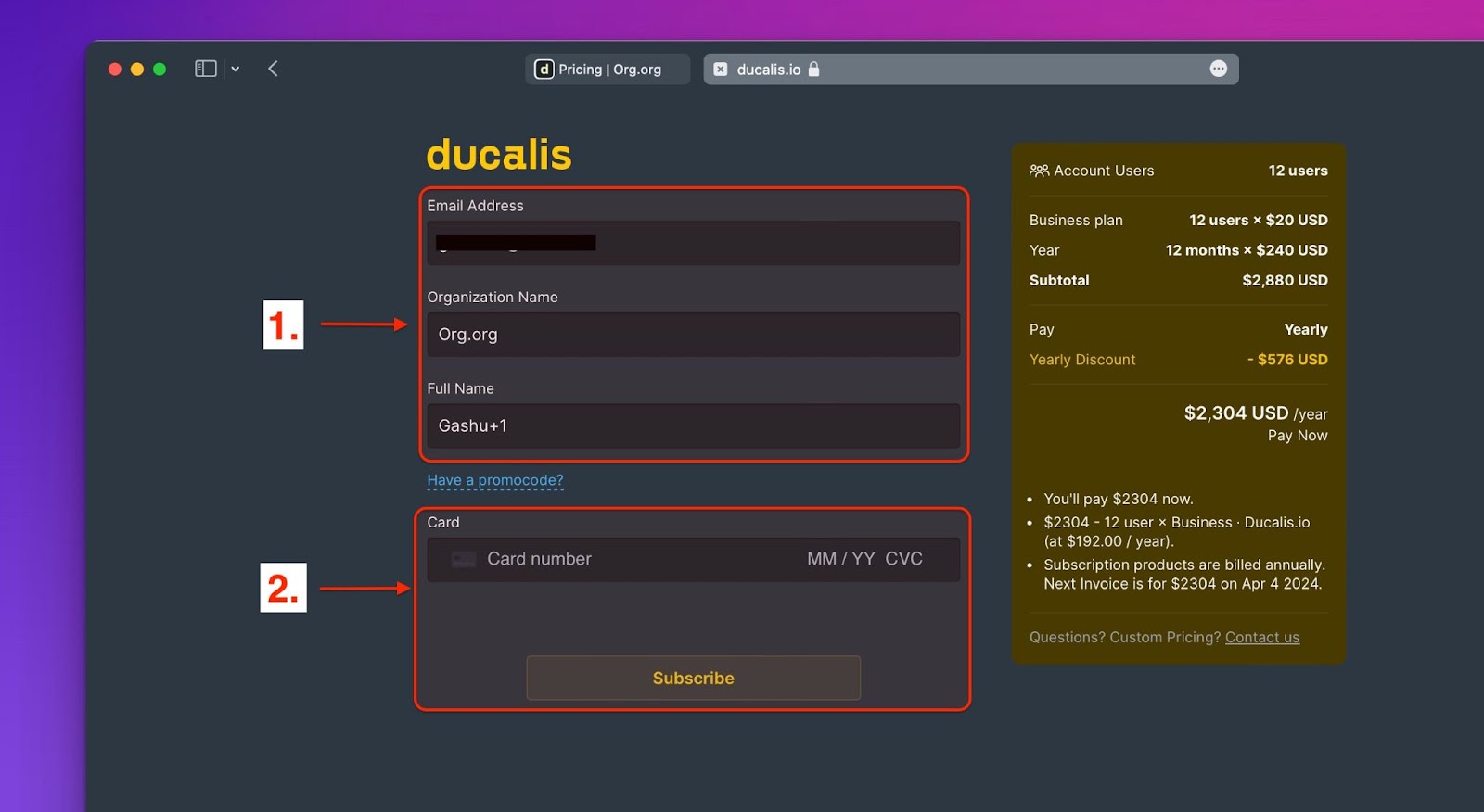 Read more about what each plan offers here.
How to Edit Billing Details
Go to Plans & Billing.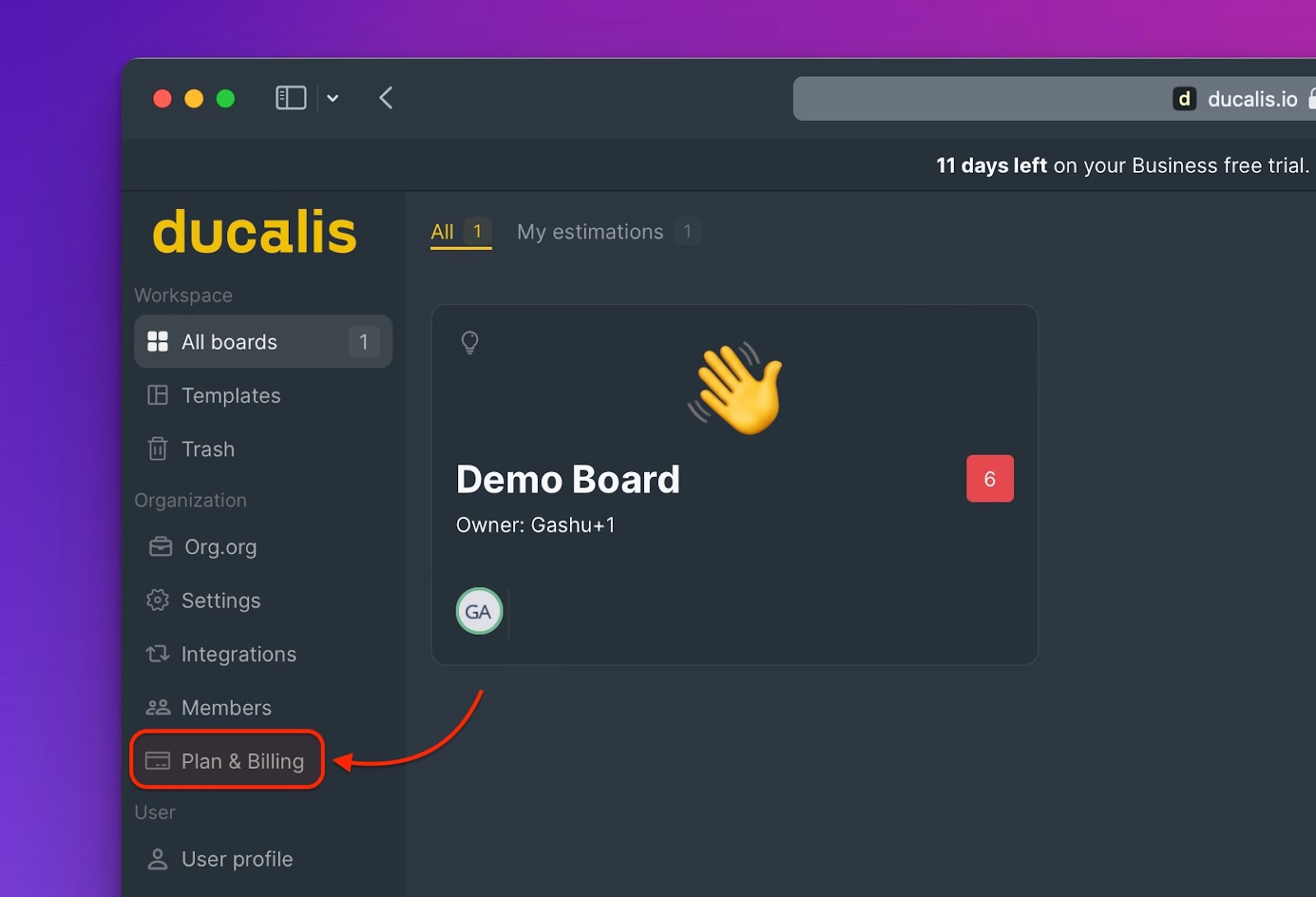 Find Edit billing details in the top right corner and click on it.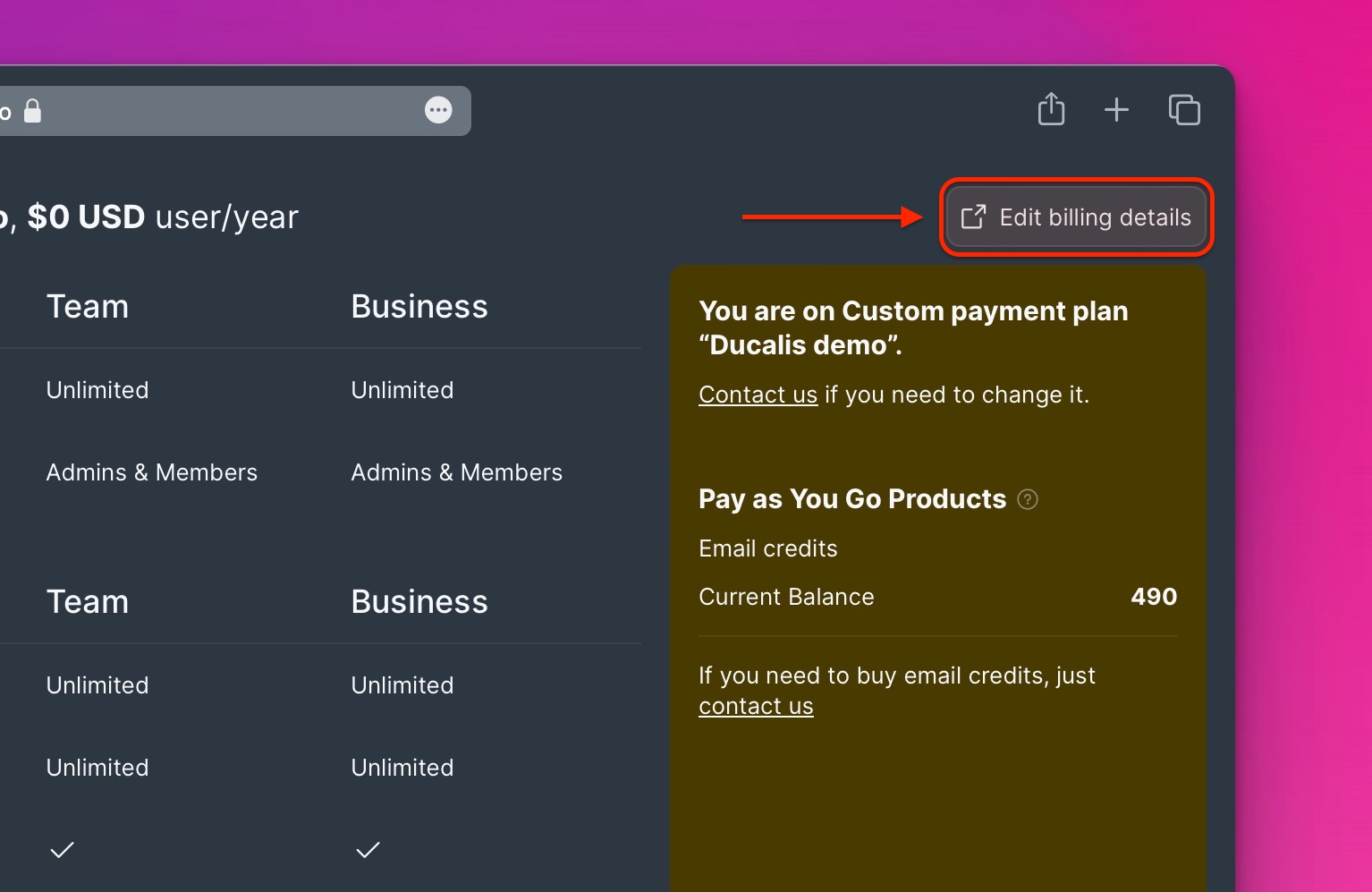 How to Cancel a Subscription
You can always cancel your subscription by going to the Billing page. You need to be an admin to cancel the subscription.
What's Next?
There are other pay-as-you-go features, like Email credits, you can read more about them here.