To start creating a new Release note, click on Add Release note. You can edit the auto-digest draft or create a new one from scratch.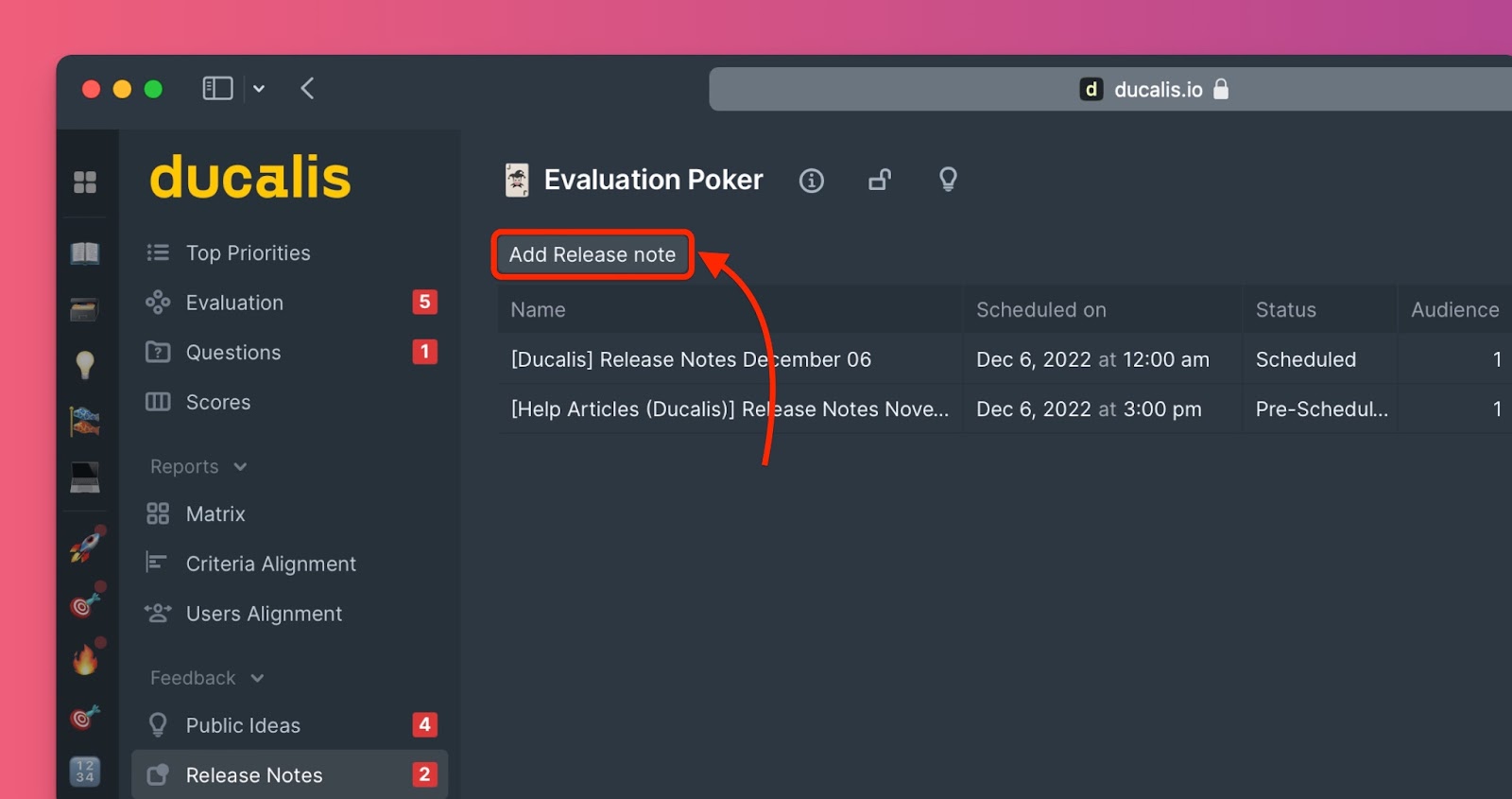 On the screen, you can see the draft of your Release note (on the left) and its preview (on the right).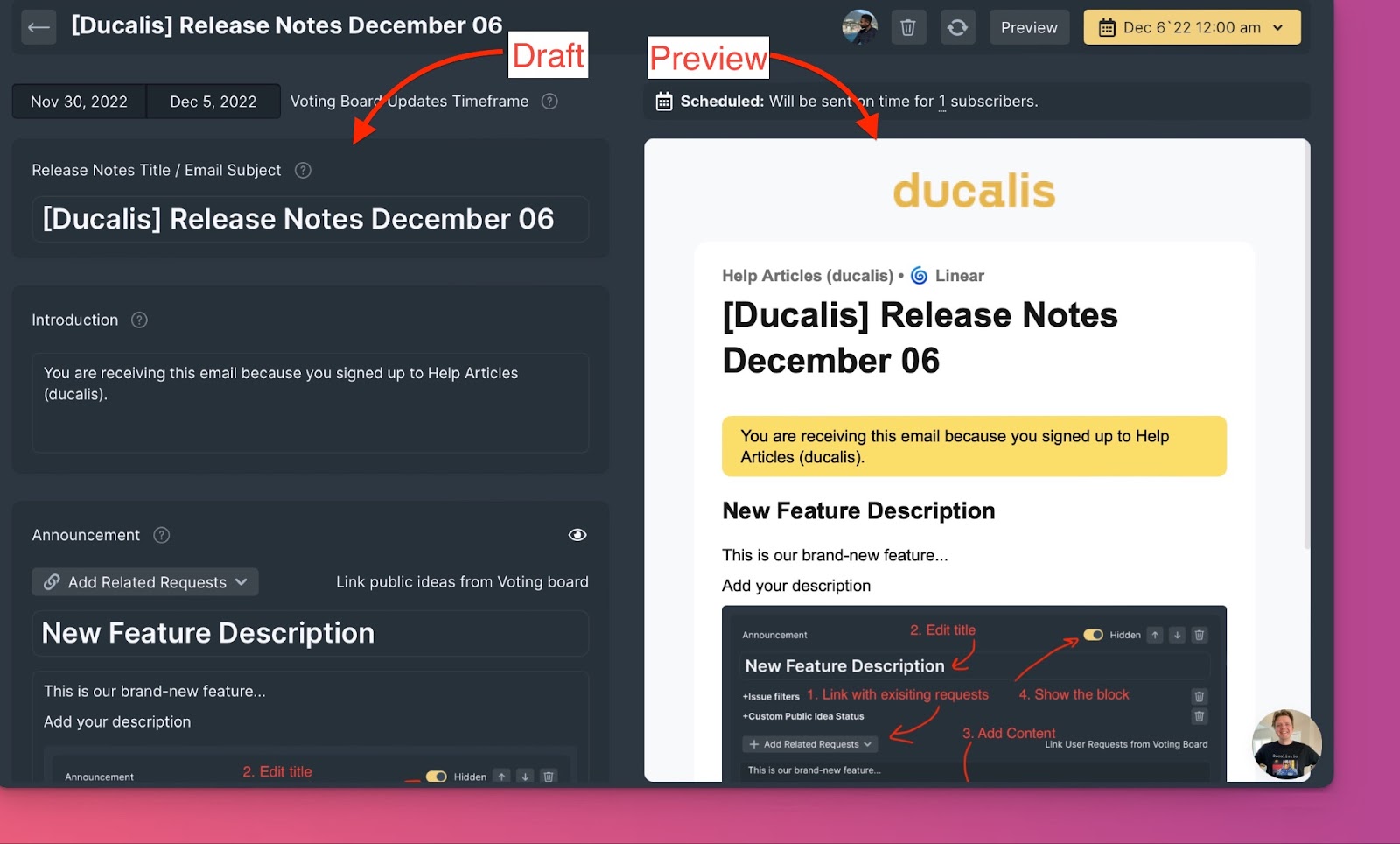 Voting Board Updates Timeframe
First thing is to choose a timeframe (date range) that encompasses all the public ideas you want to add to the Release note.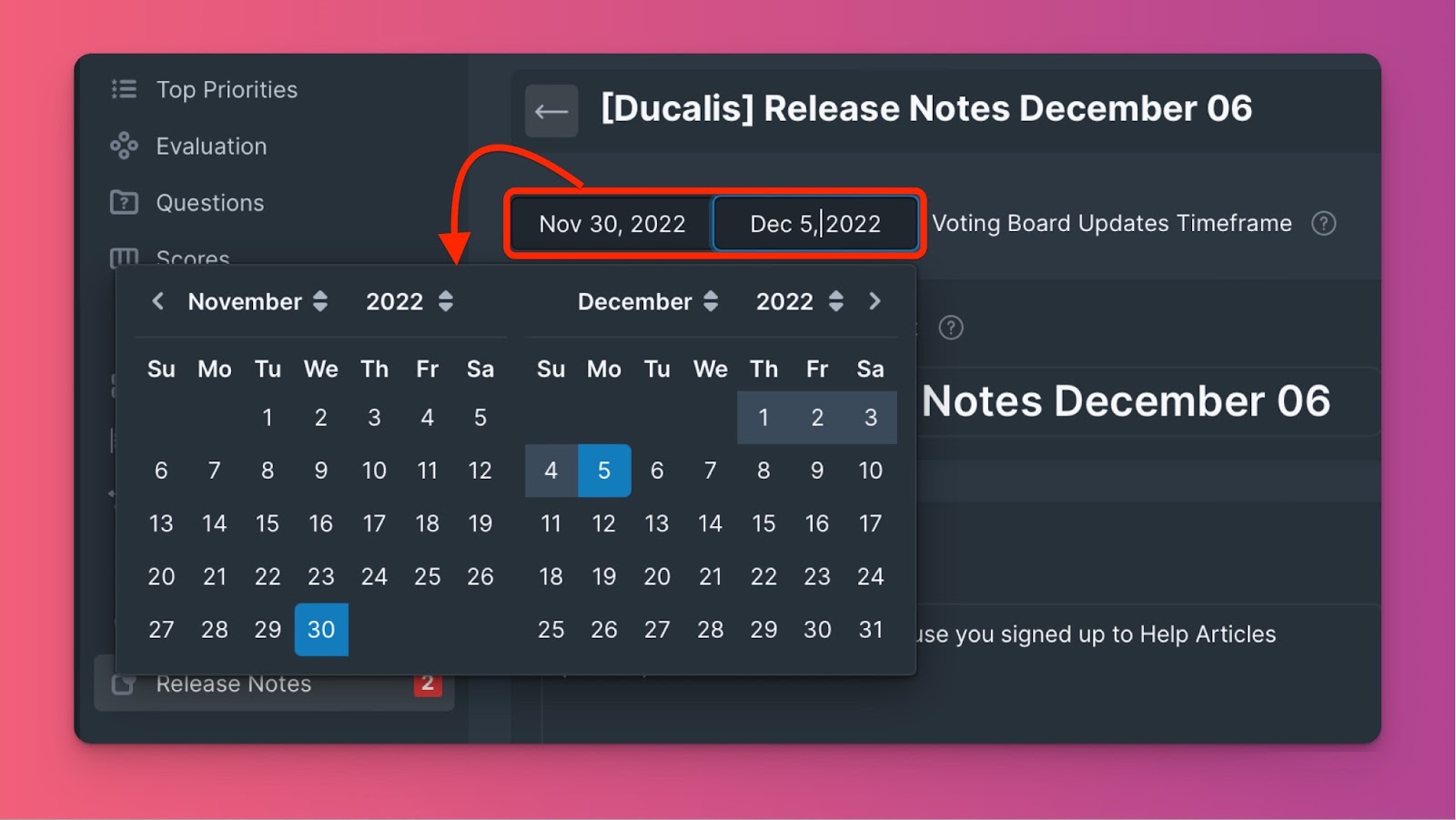 All ideas have a date, it can be the date an idea was added to the voting board, or the date it was moved to a particular status.
For example, you want to include ideas that were added, or moved to a certain status between 30 November to 5 December, then you should put those dates in the date range.
Email Subject
After setting the date range, you can start writing your Release note. Firstly, you need to add the Release note title/ Email subject line.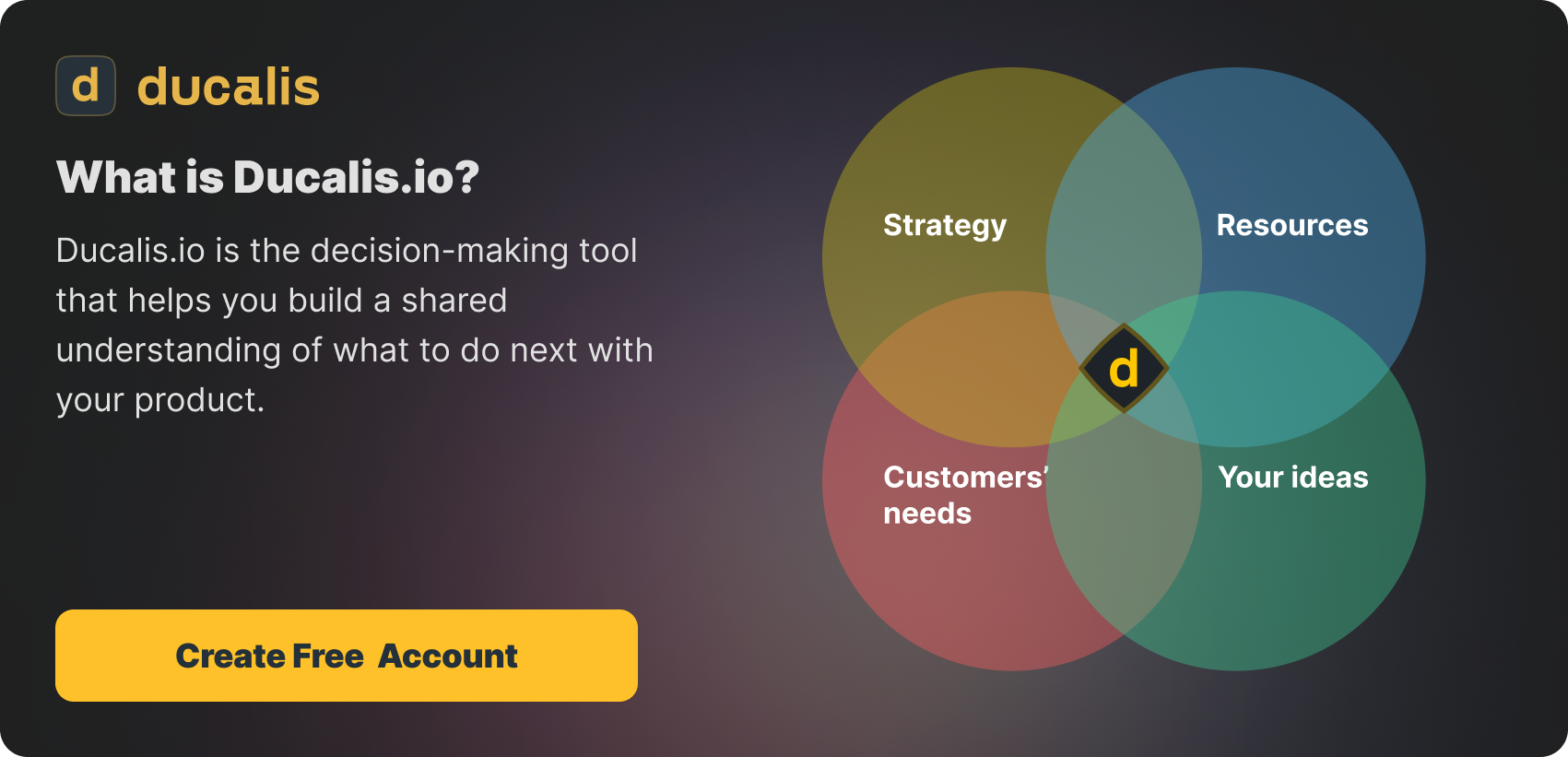 Introduction
Then you need to add the Introduction. As your customers receive many emails, you need to let them know the reason they are receiving your email.
When you write an introduction you can click Save as default so that it will be added to every Release note that you send.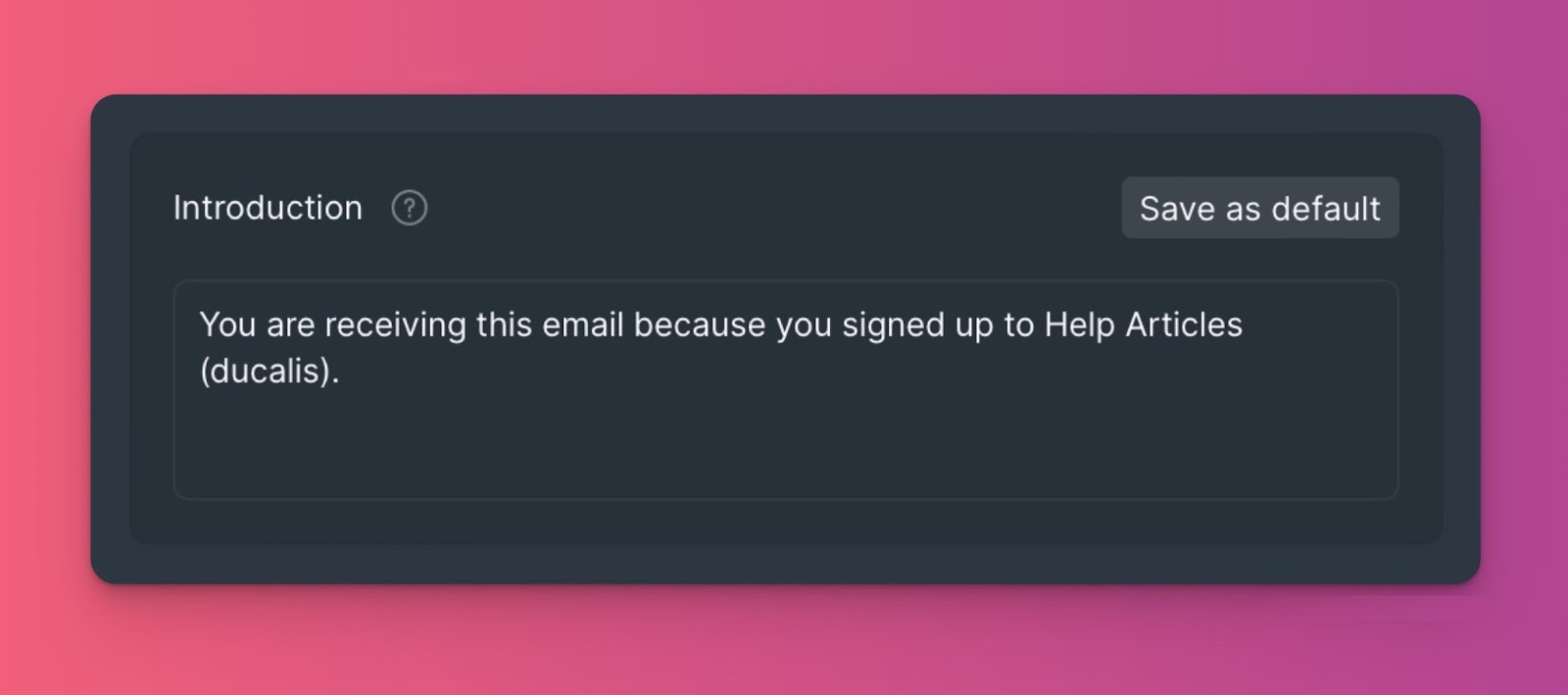 If you leave the block empty, your email will not have an introduction.
The first two blocks are important, we strongly recommend that you fill them. The rest of the blocks are optional, you can choose to include them or not. These blocks include:
Announcement block
Call To Action block
Voting board statuses blocks
The Announcement Block
In this block, you add information like new features, and any updates in the products that you might want to inform your users about.
Enter the name of the feature and its description to help users understand what the feature is about and how it works.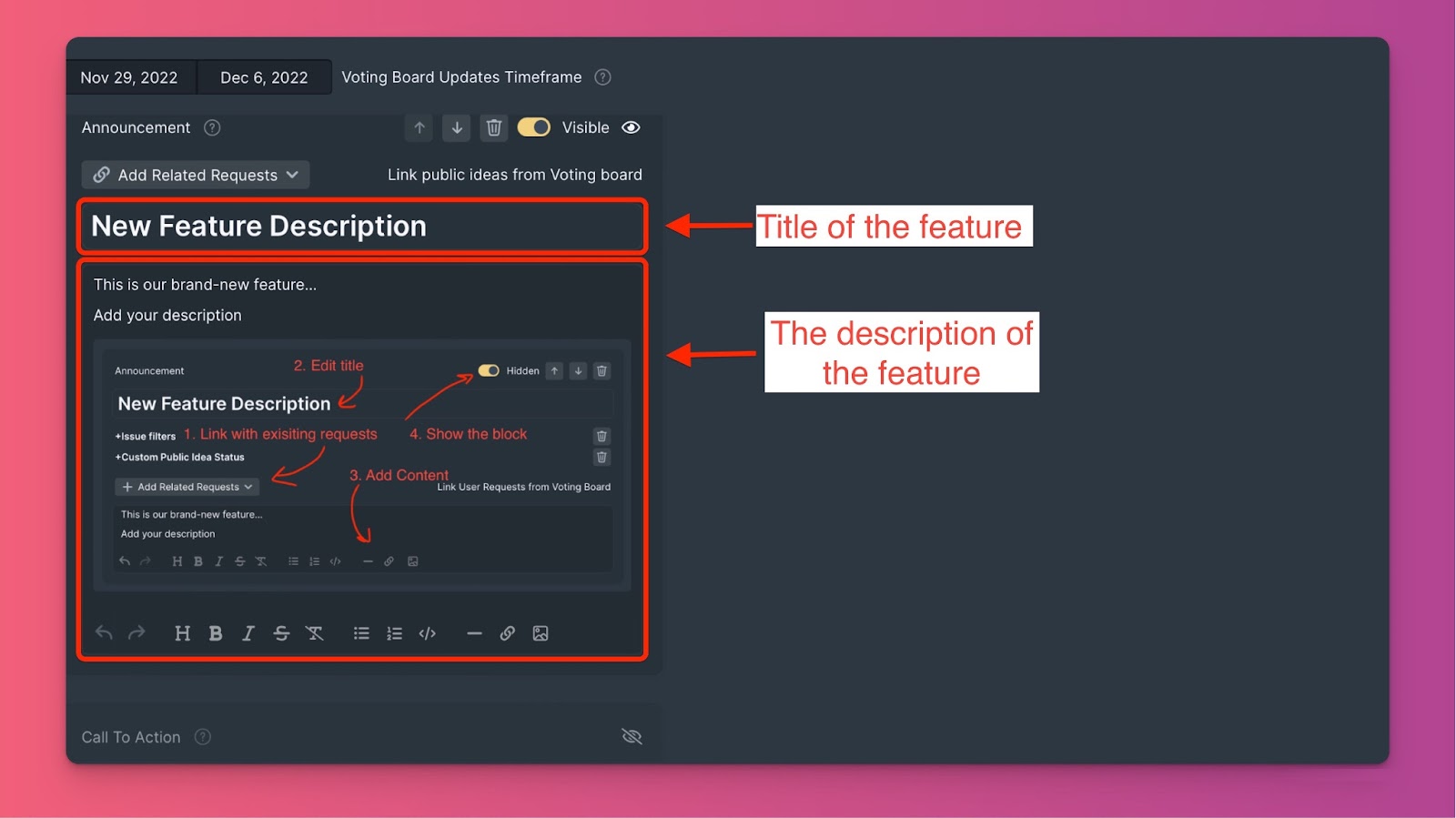 If there are any requests from customers on your voting board that are related to the feature you just released, you can add them.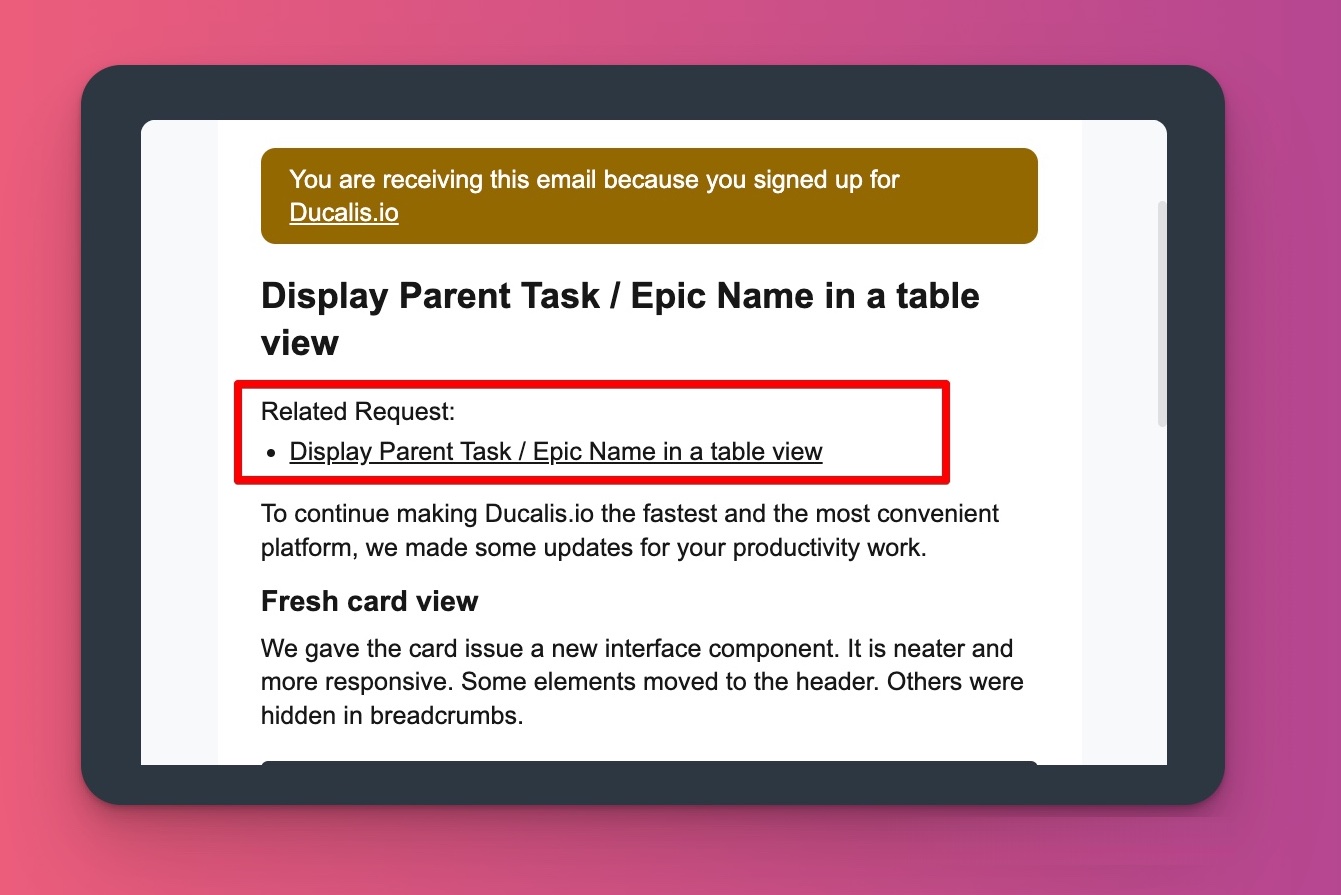 The Call To Action Block
Add a CTA that you would like your users to perform, for example, signing up for a webinar, visiting your voting board.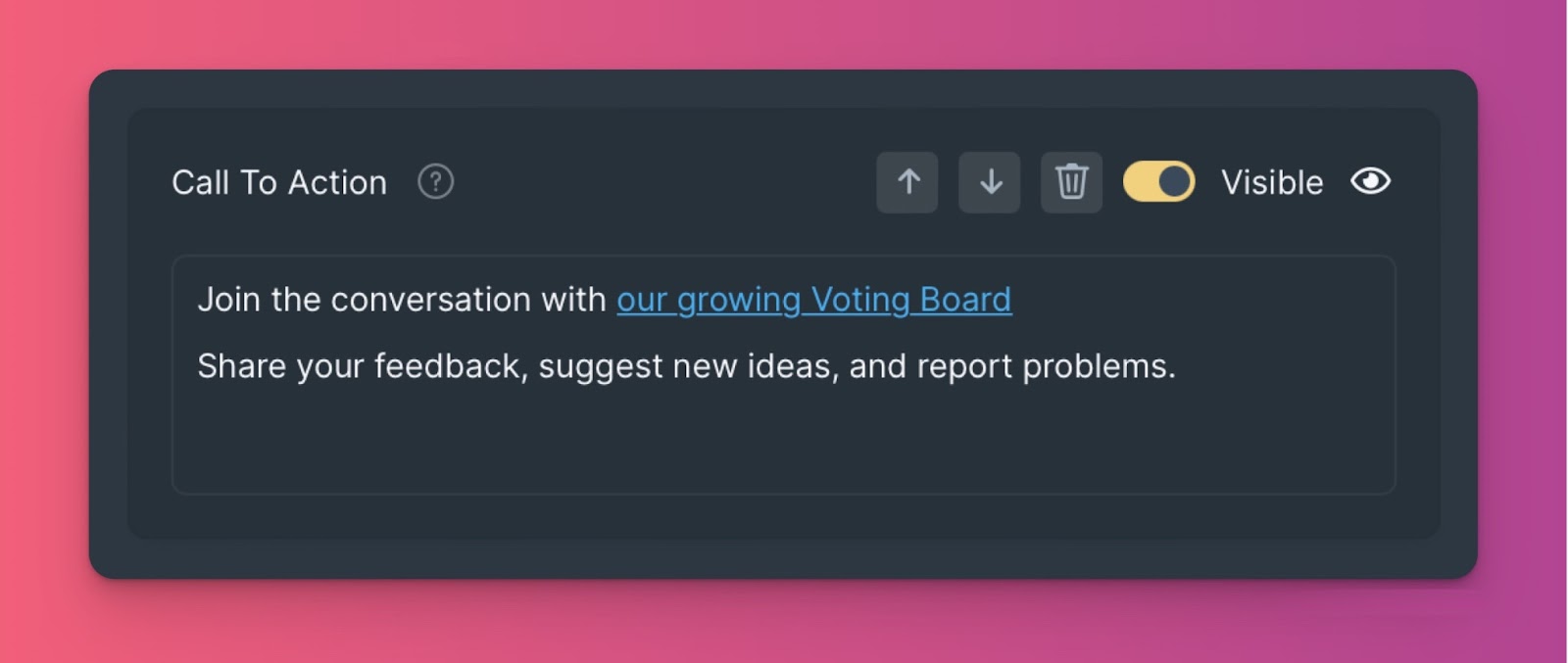 Voting Board Statuses Blocks
Helps you to update your users about the activities going on your voting board. If there are any ideas under a status in the date range you chose, they will be added to their respective block.
If there are no changes for these blocks, they will not be include in the email.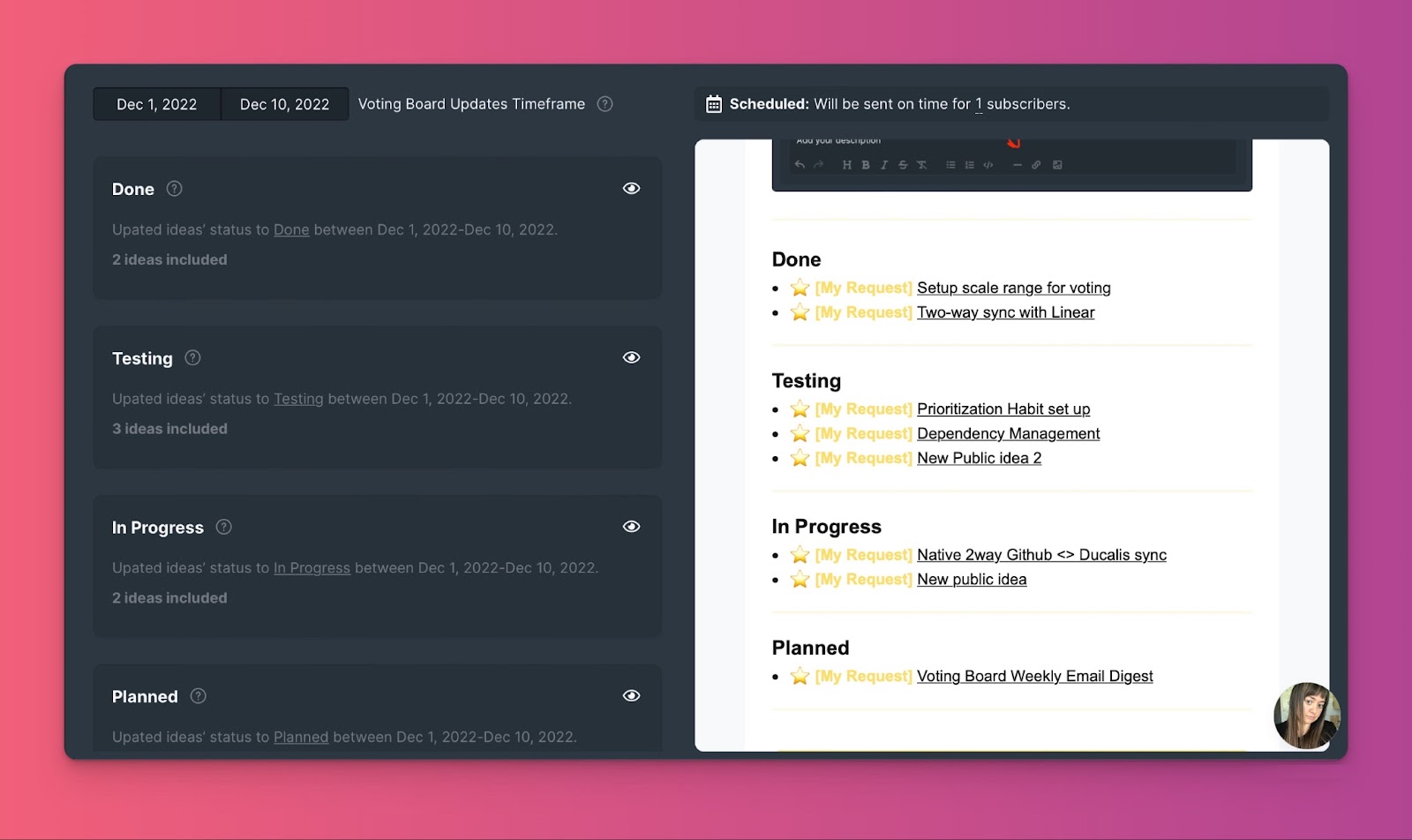 Read more about Voting board statuses.
What's next?
Lean about Scheduling a Date to Send the Release Note.