Use Ducalis AI to create new public ideas and edit existing ideas. Ducalis AI is a connected assistant that helps you think bigger, work faster.
How to create public idea with AI
After you import your issues from task tracker, or import feedback from other tool, you need to create the public version of the issue.
1. Import issues from your task tracker.
2. Turn on the AI option in Voting Board Settings.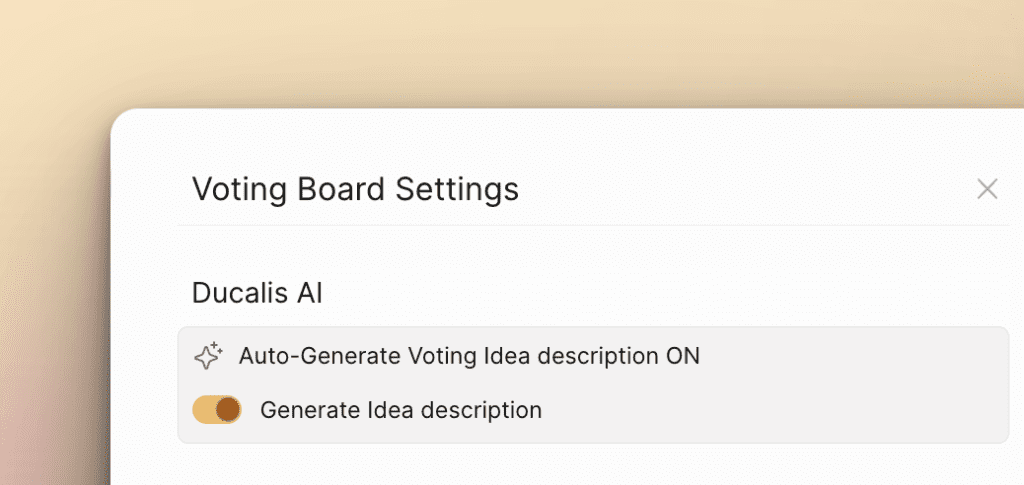 3. Go to Backlog, choose the issue and click Create Public Idea with AI.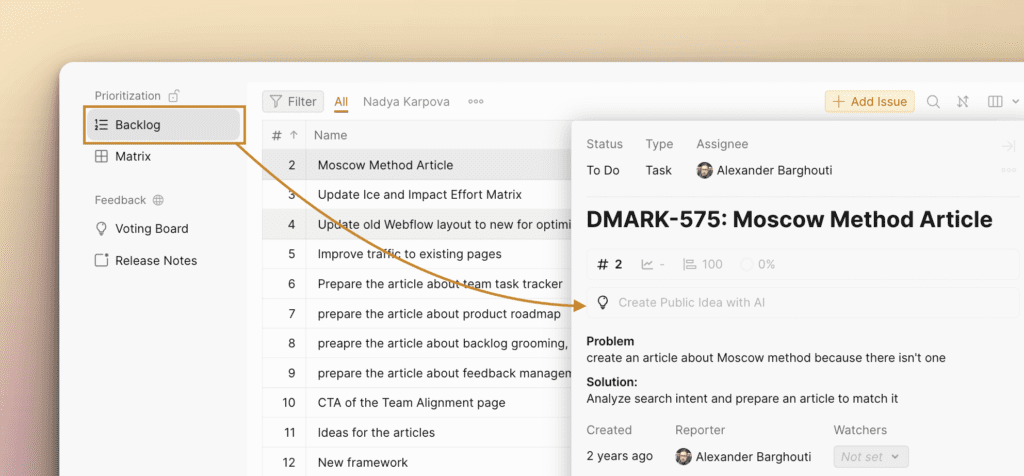 4. The idea title and description will start creating.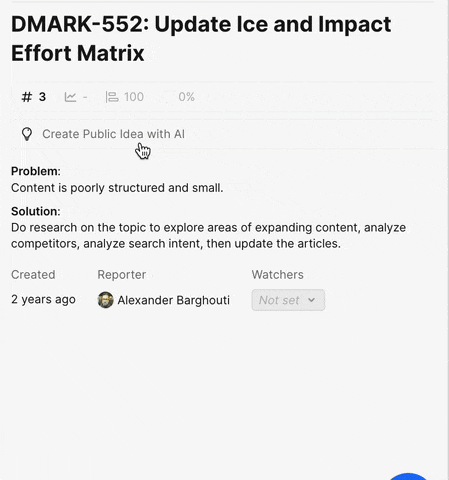 5. You can Stop writing if you don't need to continue.
How to rewrite idea description
You can Rewrite Idea if you don't like the previous AI description.
Just click Rewrite Idea and the new description will be generated.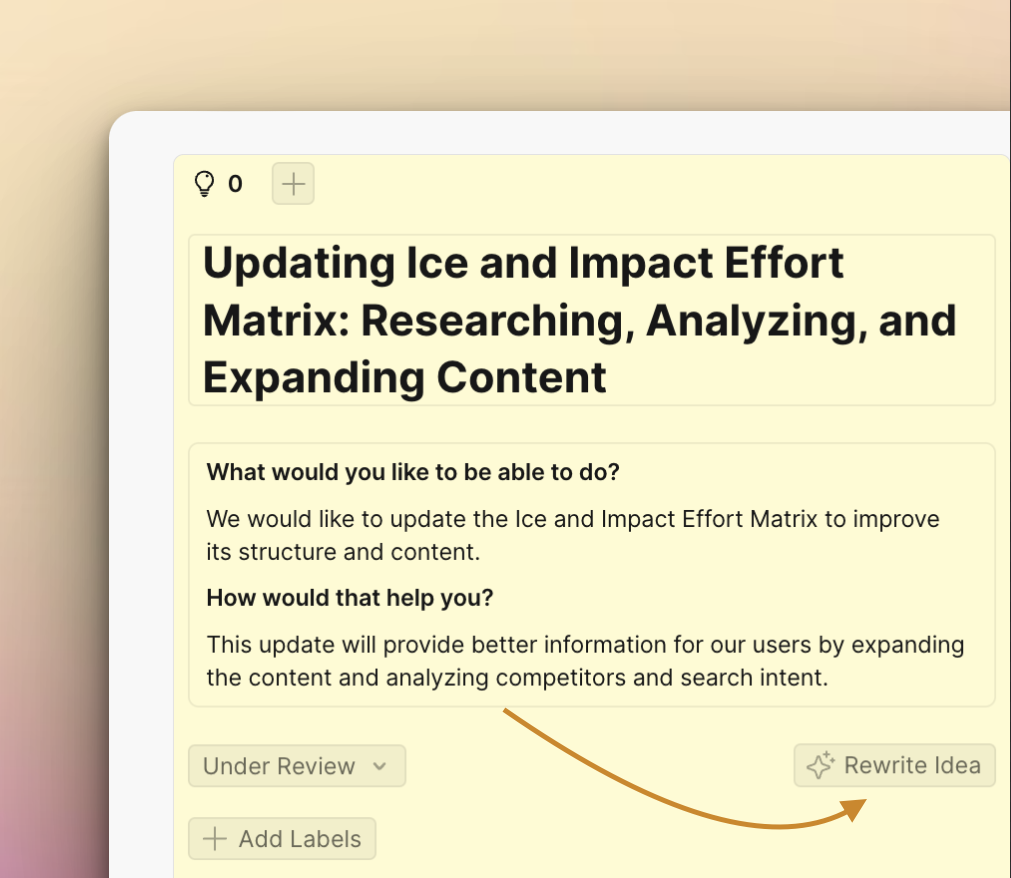 How to choose the language to create the idea with AI
You can create ideas' description with AI on the language you need.
There is a option to choose the language Default language – the default that all the voting boards will have.
Then the second option is for the Board language – the language for the current voting board.
Go to Voting Board Settings > Appearance > Language.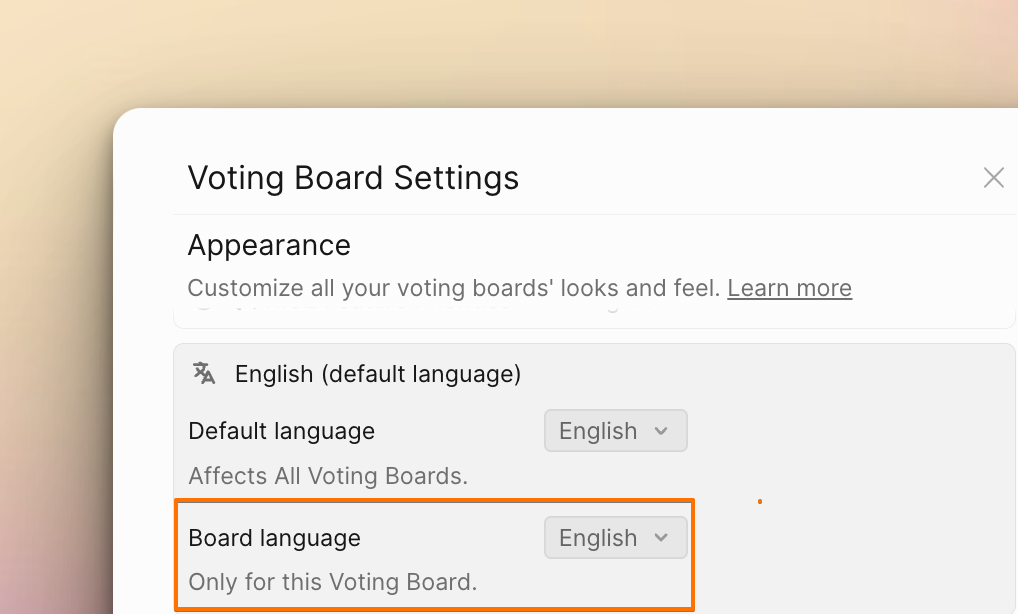 How to change idea template
Description with AI is also generated based on these settings.
Go to Voting Board Settings > Idea Template and Voting options. Edit the template – put your own set of questions that you want your clients to answer when they are creating new ideas on your voting board.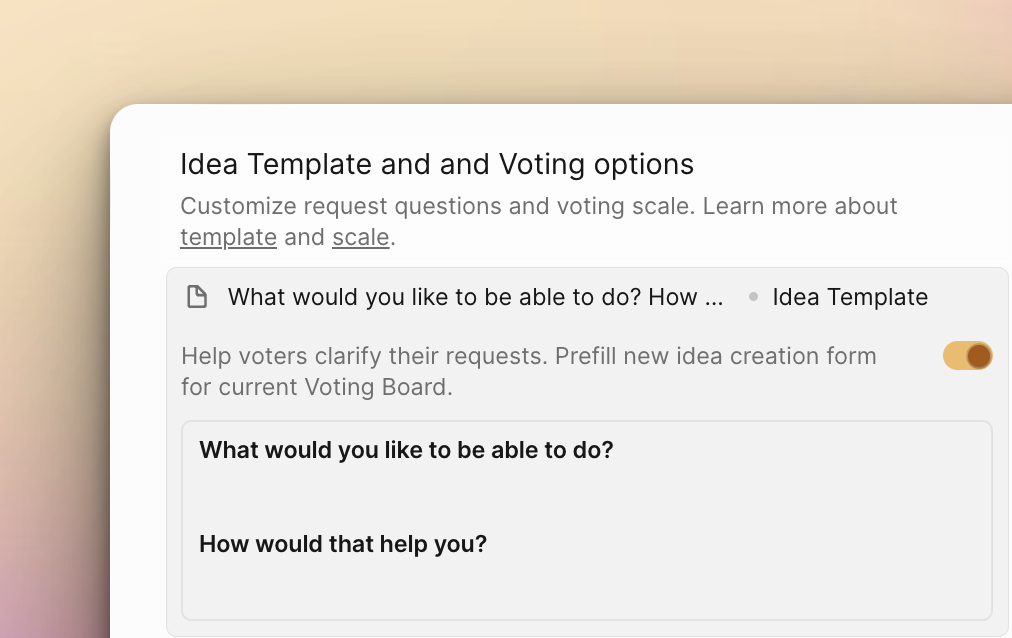 This feature saves time and simplify generating coherent descriptions of the ideas, improves productivity.