Your customers should be able to recognize your voting boards when they come to leave feedback. Customize the appearance of your voting boards to match your brand – add your logo, your brand color etc. In this article, we will show you how to access the settings and customize your voting boards.
Custom settings for all voting boards.
Customs settings for a single voting board.
Custom Settings For All Voting Boards
The following settings are access by the admin on the voting board under '⚙️ Admin Panel'. The configuration are possible on the Team and Business plans.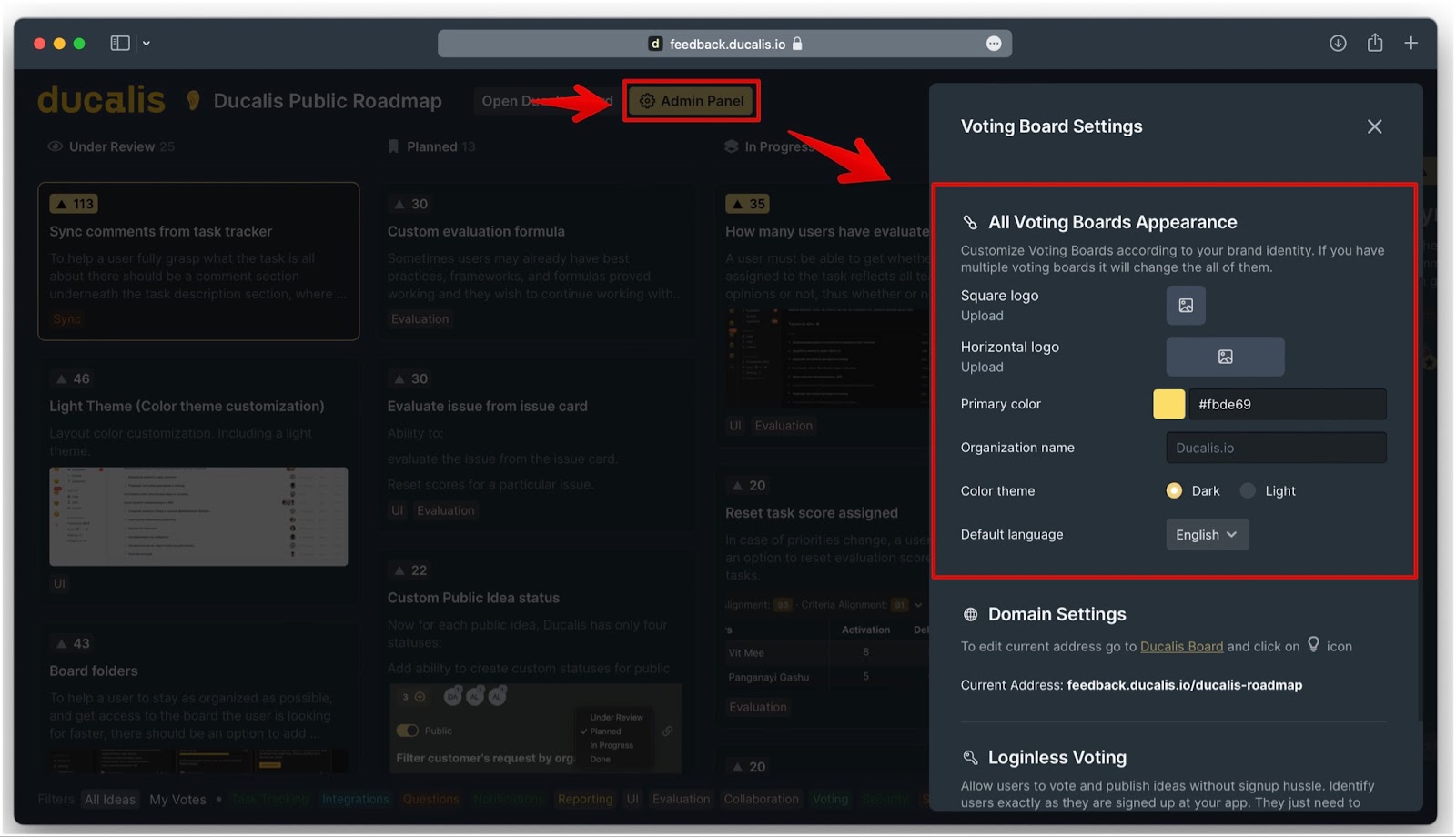 Logo
You have the option to upload your logo to your voting boards to make them fit into your brand. Depending on the dimensions of your logo, there are options to upload either a square logo or a horizontal logo.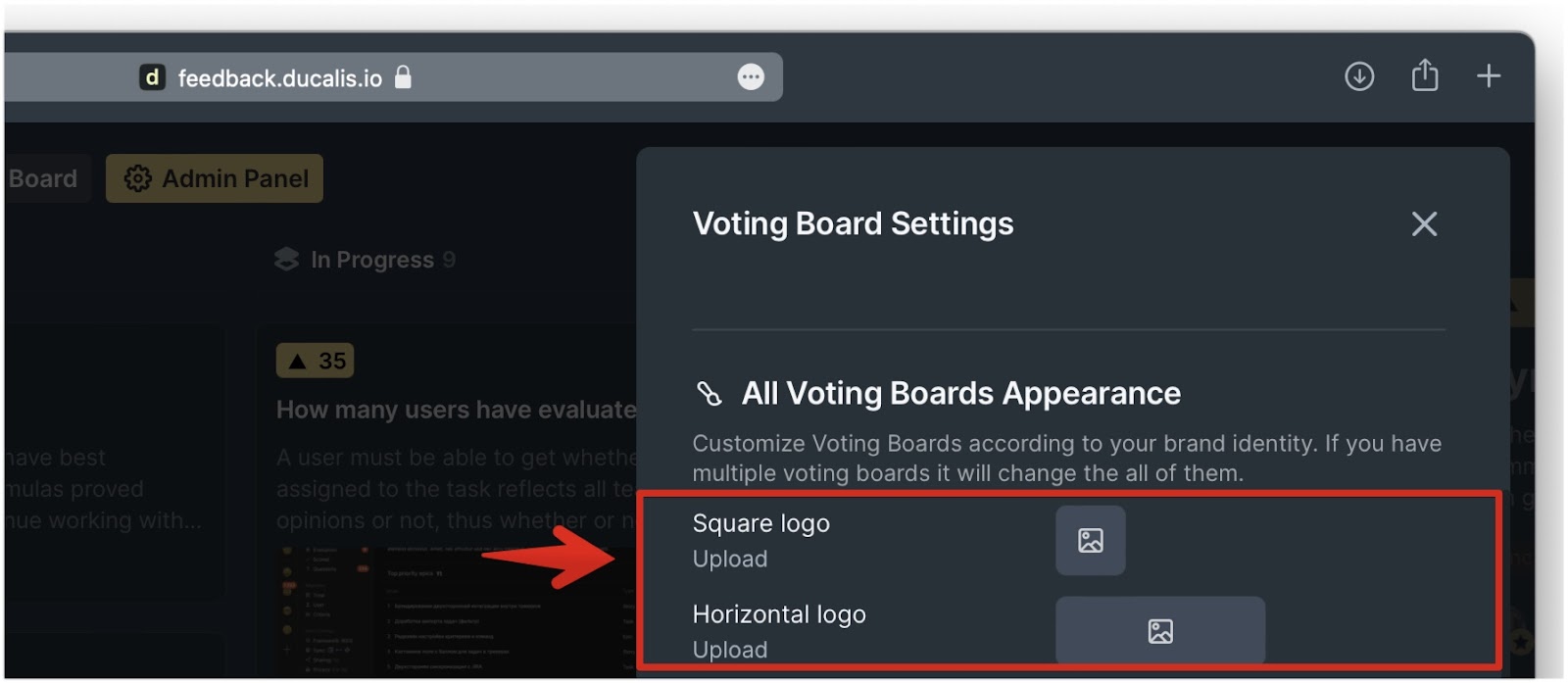 Primary Color
Set your company's primary color by clicking on the yellow colored boxed to access the color palette and choose a color. You can also just paste a code of the color you want.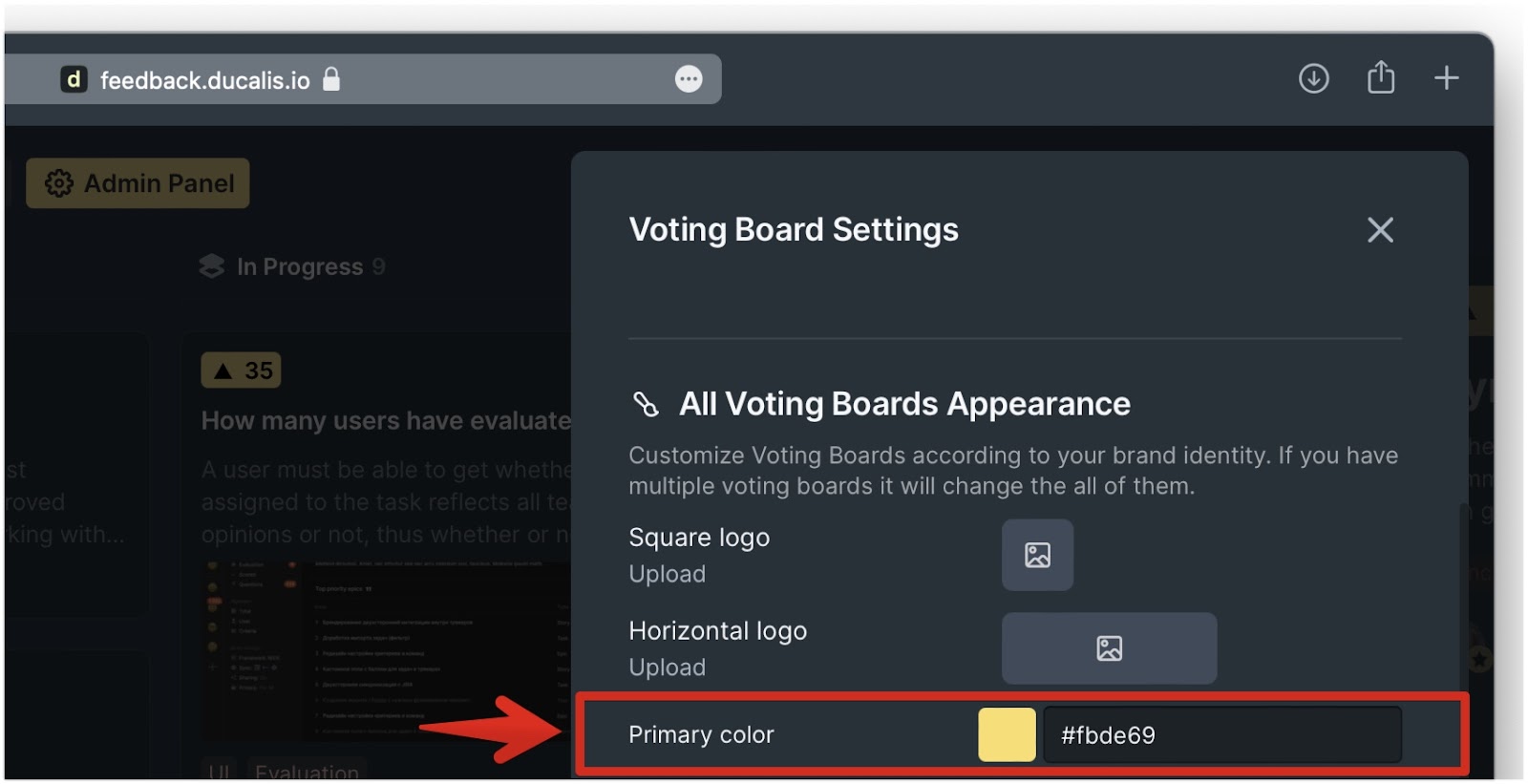 Organization's Name
Enter the name of your organization. The name will be displayed in all the emails sent to your customers.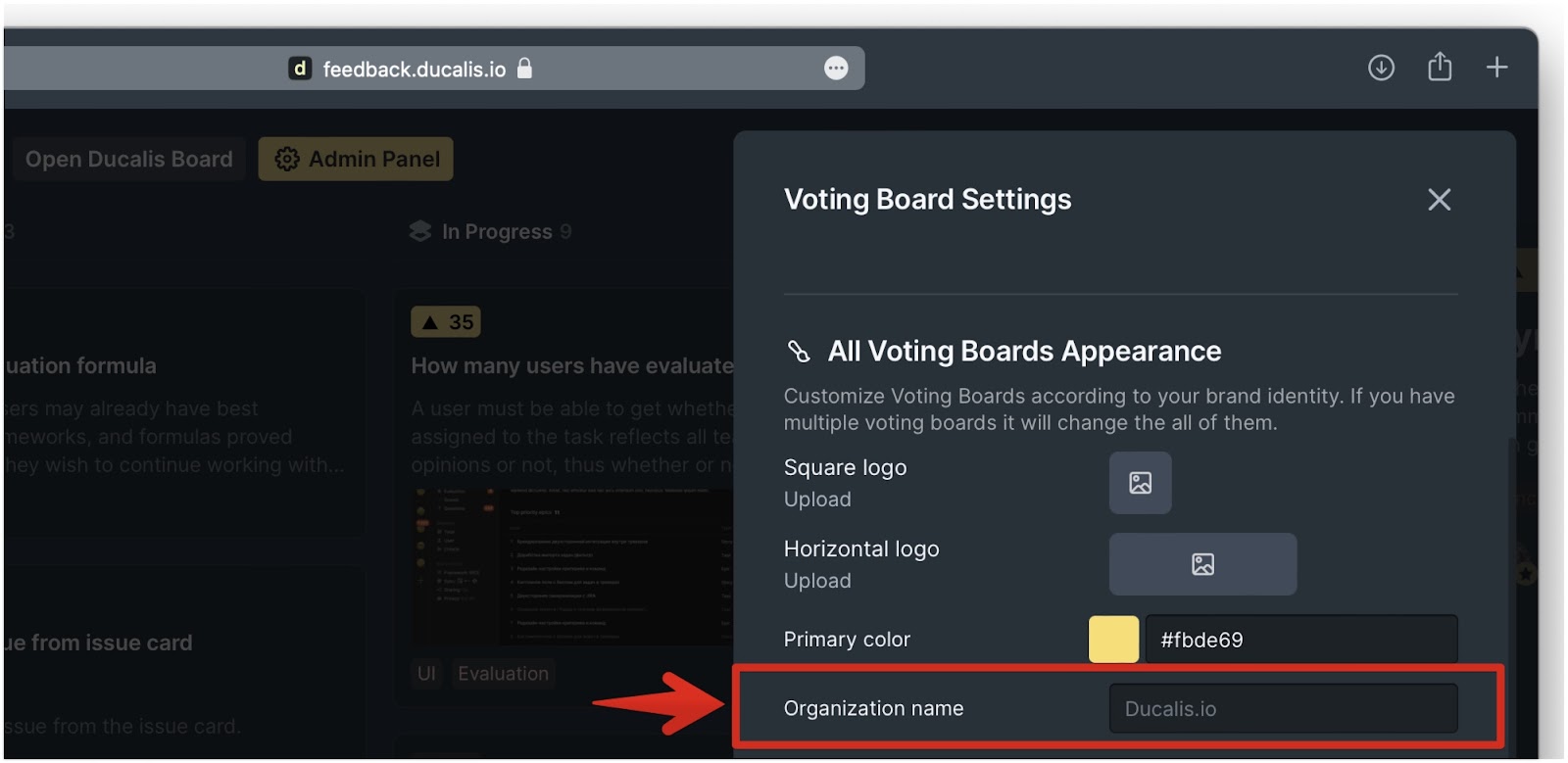 Color Theme
There are two color theme options available – dark theme or white theme. Choose the one you want for your voting boards.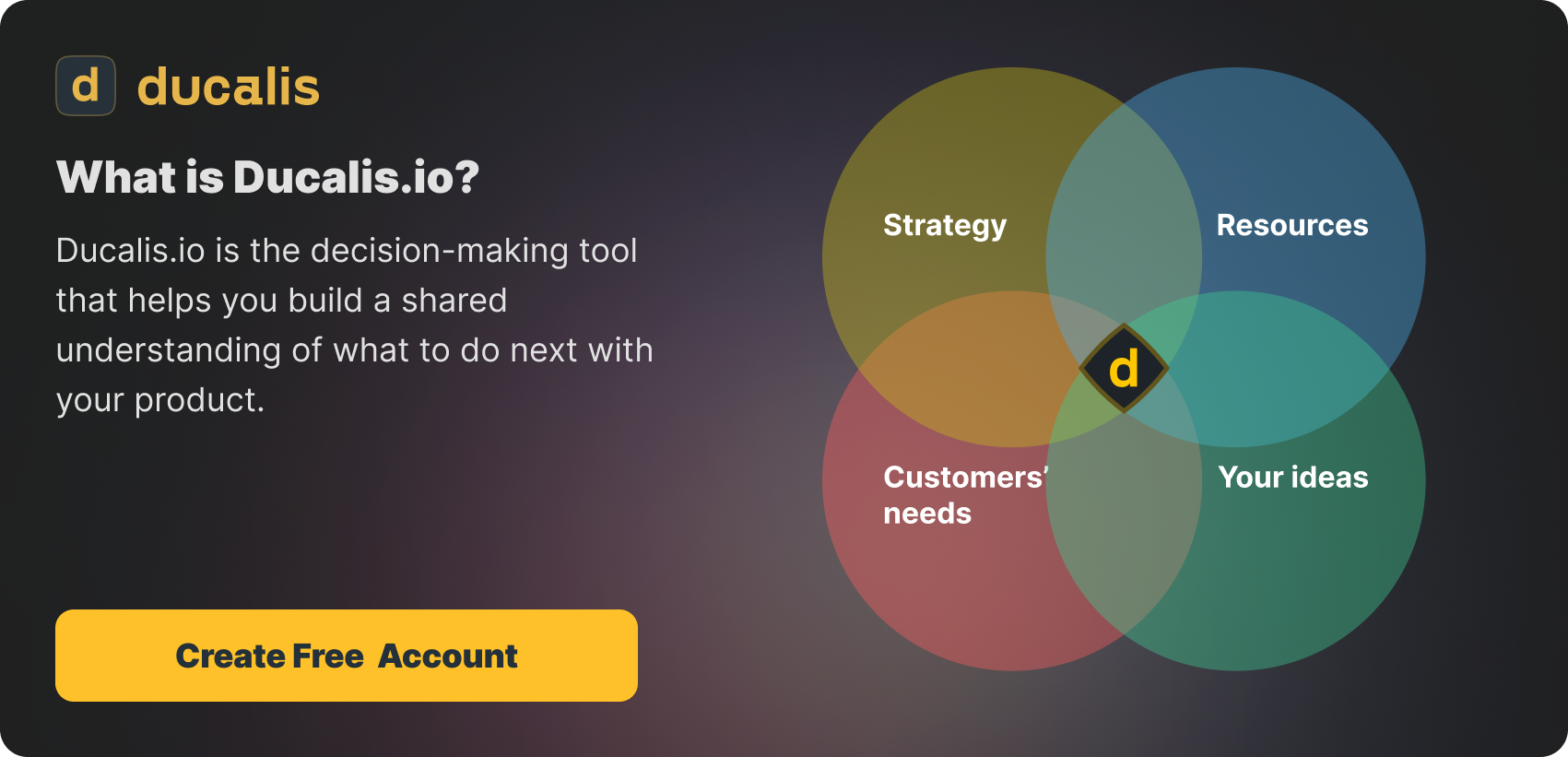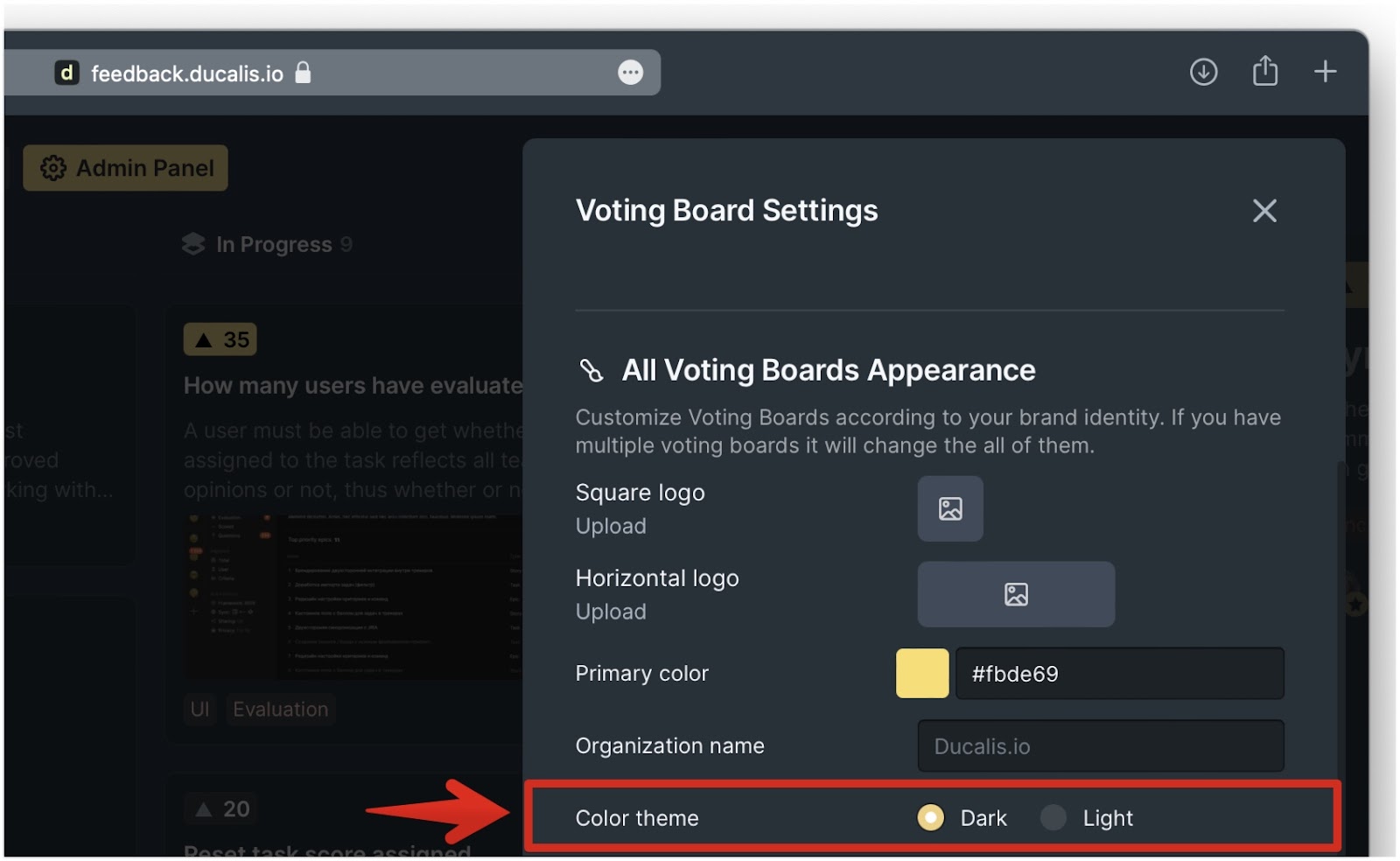 Default Language
Choose the default language for your voting boards. For now, there are only three language options available – English, Ukrainian, Russian.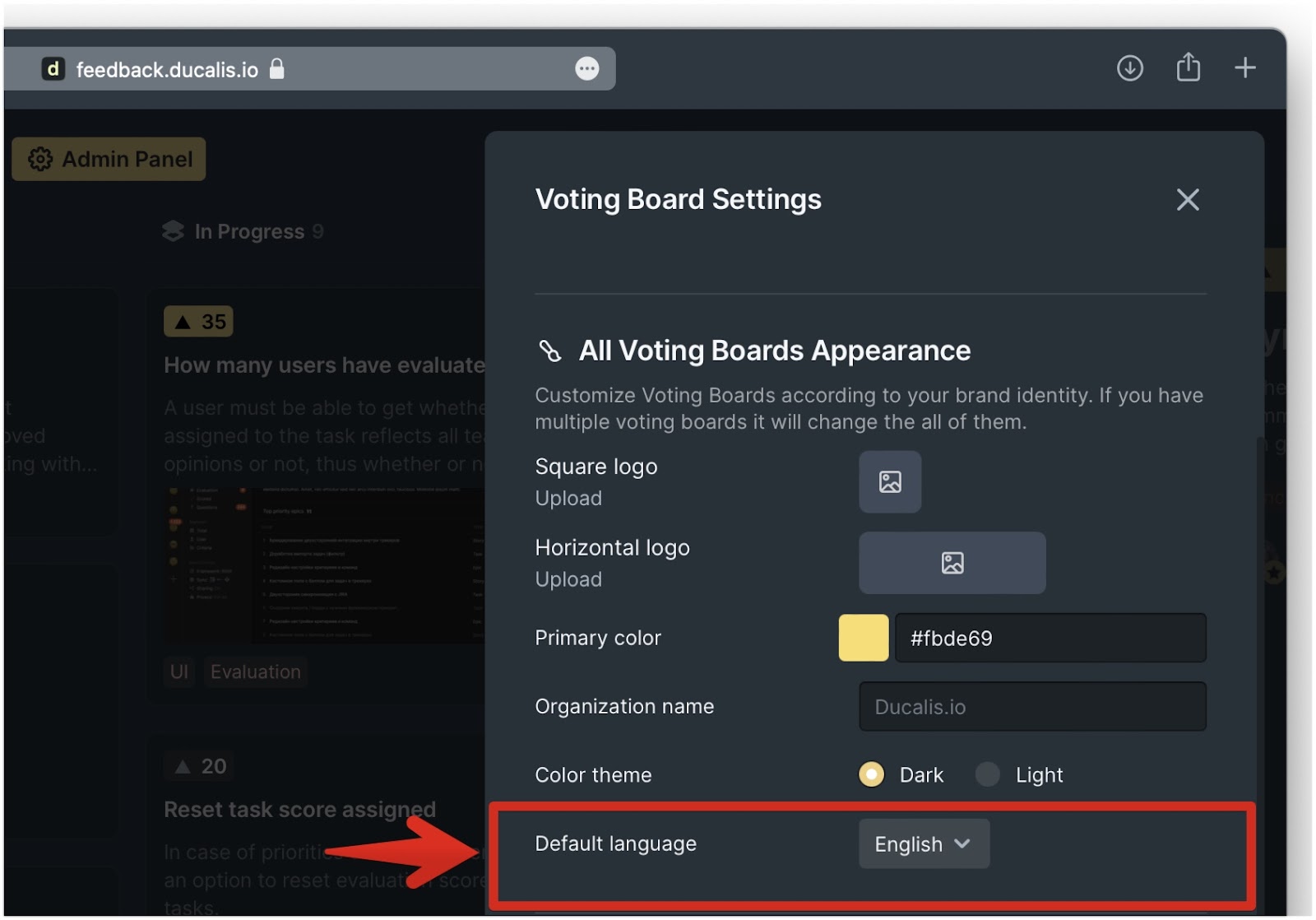 Custom Setting For a Single Voting Board
Name Of the Voting Board
Enter the name you want to give your voting board. By default, there will be the name of the prioritization board whose voting board you just activated. An admin can access the settings on the voting board under '⚙️ Admin Panel'.

Slack Integration
You can also connect Slack to get notifications of new ideas left by your customers on the voting board directly to a Slack channel dedicated to customer feedback.An admin can access the settings on the voting board under '⚙️ Admin Panel'.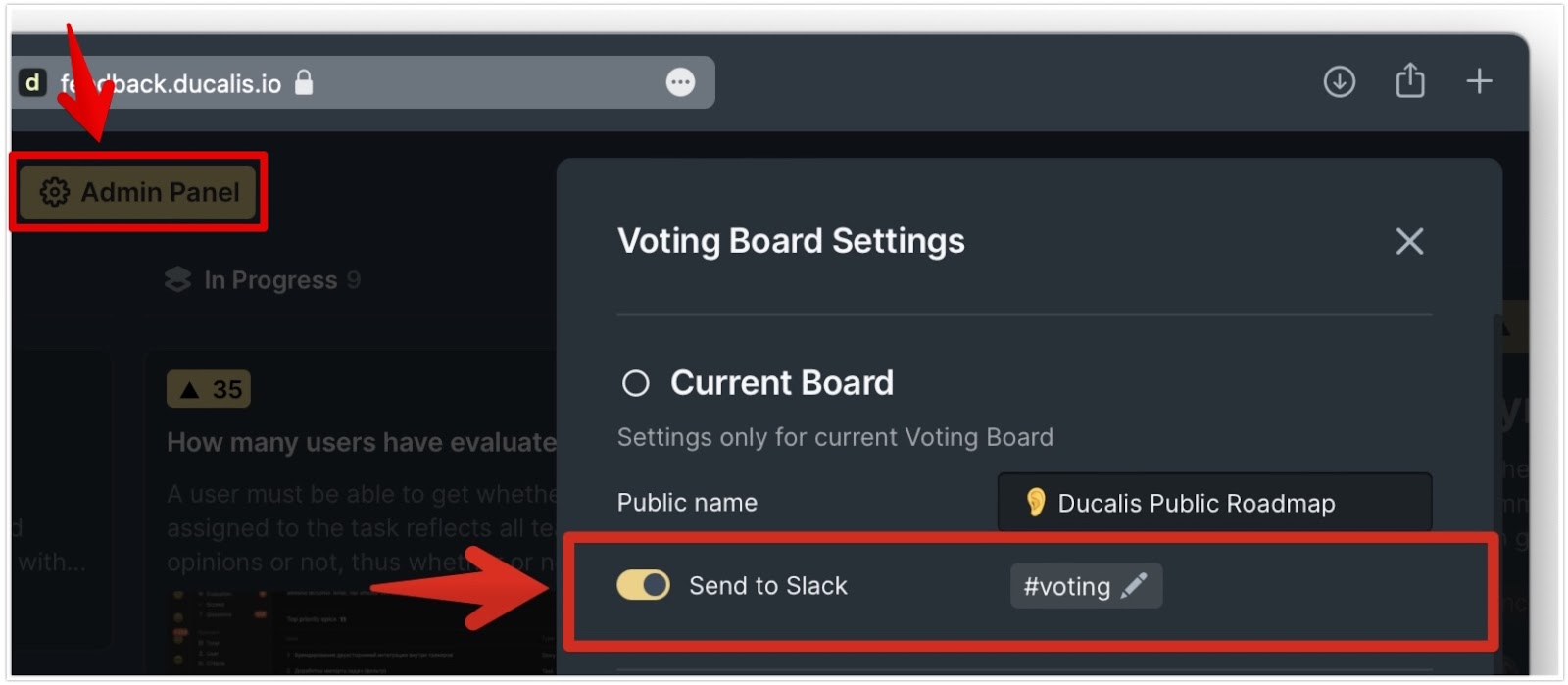 Voting Boards URL
You can customize the URL of a voting board. By default, it has the name of the board. You can access the settings in the prioritization board of the voting board whose URL you want to customize.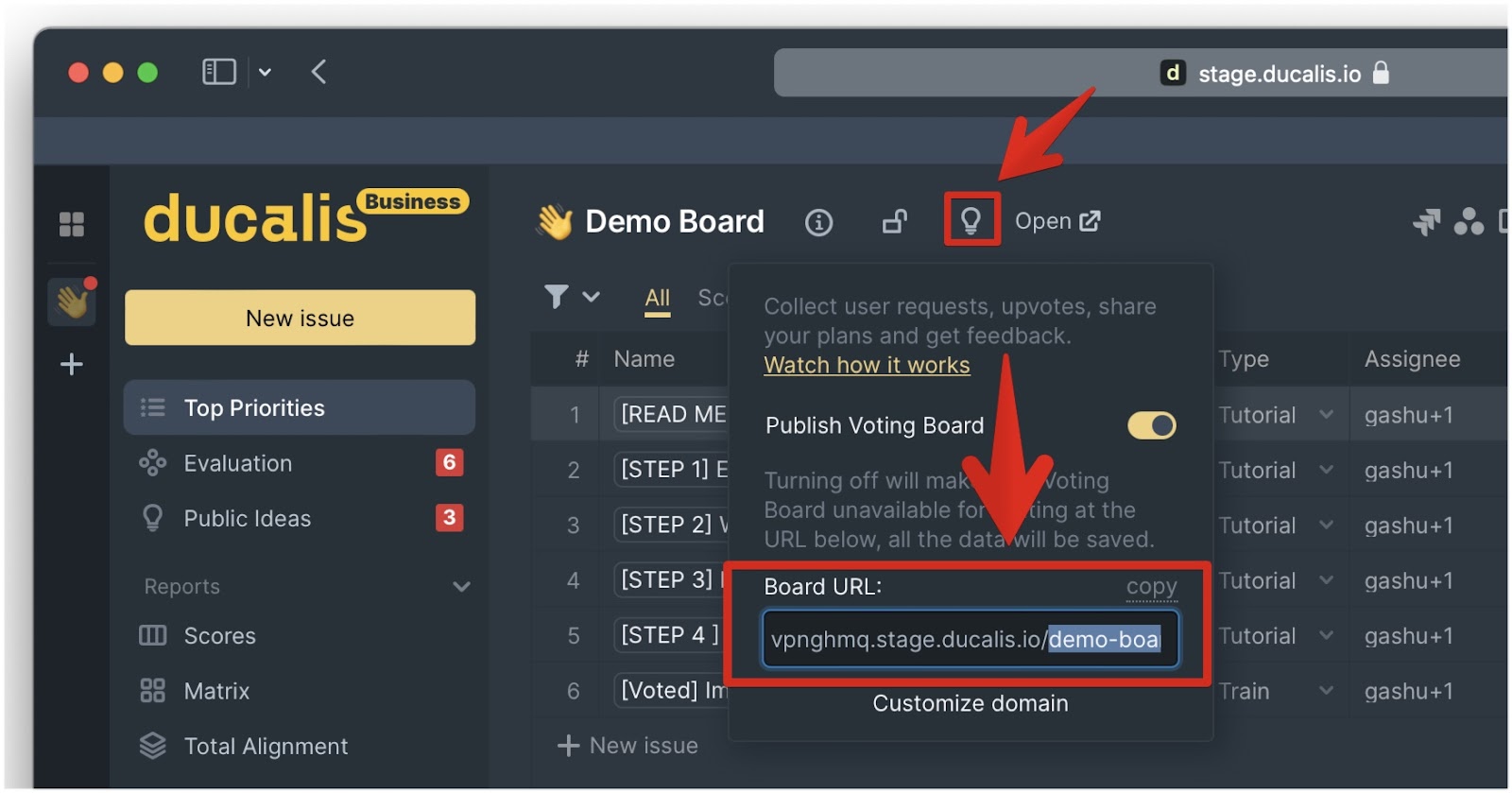 What's Next?
You can proceed and configure how you want your users to vote for the ideas on your Voting board, and how you want the votes to be display on the issue card.
Learn more on Upvotes and Votes' Display for the Voting Board.