Learn more about our data security practices and ways.
Ensuring security and privacy is critical to protect sensitive information and prevent data breaches. We protect your data with security practices.
Here are ways to enhance security and privacy:
Data Security
This involves securing sensitive data from unauthorized access, data loss prevention, and other security measures.
All traffic between our servers and task trackers is encrypted.
We take from the trackers only the information that fits the filters of the boards. Everything else is not stored.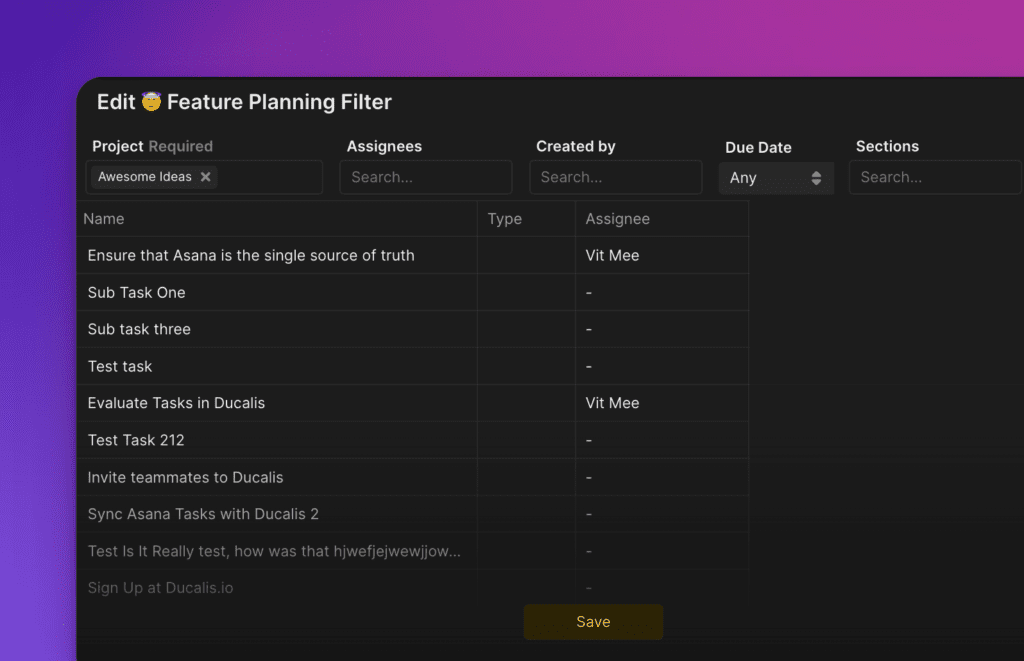 All tokens and keys are encrypted on the server and are not stored in clear form.
Ducalis.io do not have access to your backlog unless you share it with us.
You have full control of how and when you share a backlog. Ducalis restricts all boards to only the people you explicitly share with by default (with invited teammates). We provide the ability for a board owners and admins to share a board with others with a link.
We back up our servers regularly to guarantee against the loss of information.
Role-Based Access Controls
The level of access granted varies on the user's role, responsibilities, and the sensitivity of the information or functionality they need to access.
Ducalis offers a robust set of in-product data protection and admin controls (admin role, member role, as well as workspace permissions). Read about users' roles here.

Boards privacy
Board privacy refers to the level of visibility or accessibility of a board, which is a collection of tasks related to a specific project or team. The privacy settings of a board determine who can view, evaluate, or change the board settings.
There are two types of board privacy settings: Public board & Private board.
Read more about Prioritization board privacy.
Read more about Voting board privacy.
Signup options & domain claiming
There are currently two options on how people can get into your Ducalis organization:
Users can register with your domain name. Add an extra layer of security and keep your teammates in the right workspace by claiming a domain.
Users can get by invitation only.
Read about Members SignUp Mode here.

Account and data removal
Due to GDPR every user can delete his account. All data including issues, task trackers connections, emails, votes, names, comments and so on will be completely deleted.

Credit card & payment security
We do not store any credit card information (except user's billing email and name) on our servers or process payments. All payments are processed through our partner Stripe.
GDPR
Ducalis is committed to adhere to Europe's General Data Protection Regulation (GDPR). We've implemented technical and organizational security measures that better protect our customers' personal data. We're committed to assisting our customers with satisfying their GDPR data security and privacy requirements.
What's Next:
Connect your task tracker to Ducalis.
Invite your teammates with different roles.
Start prioritizing process.