If a public idea has outdated votes, you can remove them without deleting the voters and their requests from the voting board.
Steps to Follow to Delete a Voter's Votes
Inside the priority board, go to the Voting Board.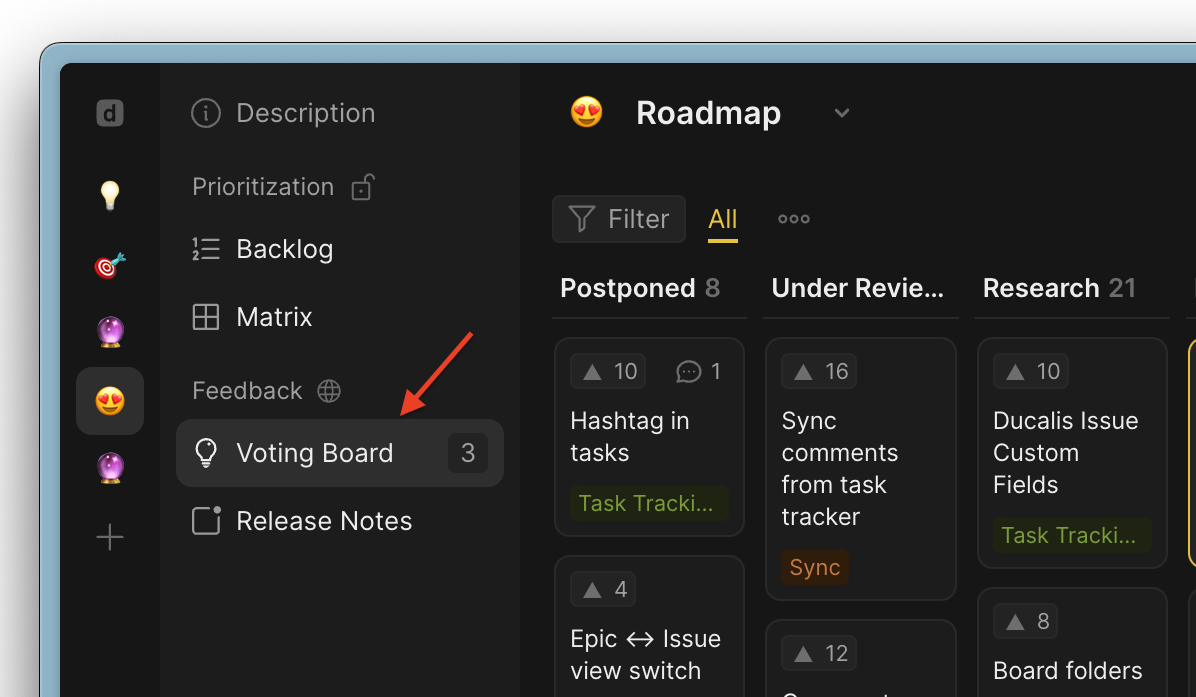 Choose the idea with the votes that you want to delete.
Under the Public Idea block, open the voters' list.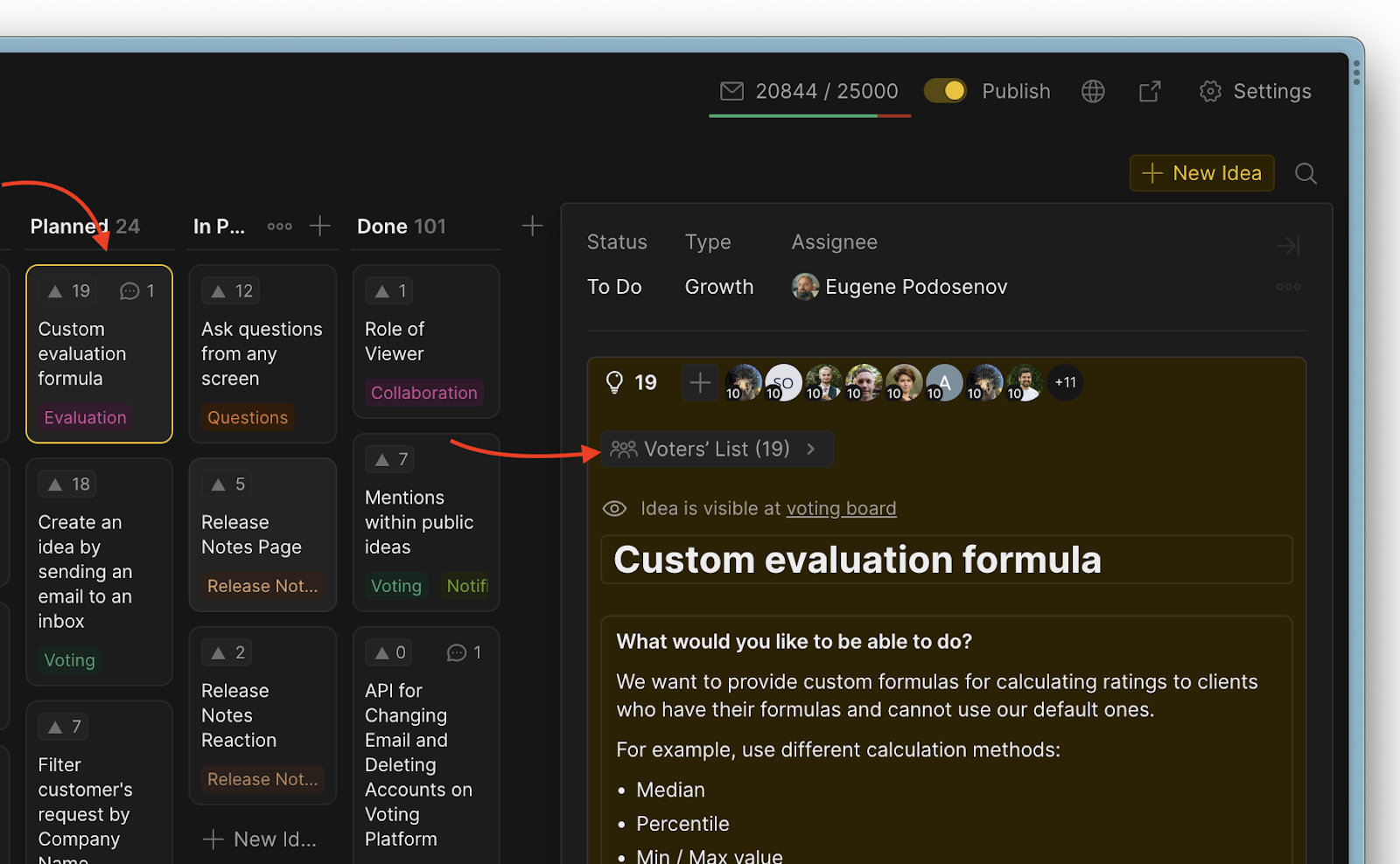 Go to the voter whose votes you want to delete and click on the ellipses next to their name.
Select Delete only votes on the dropdown menu to remove the votes.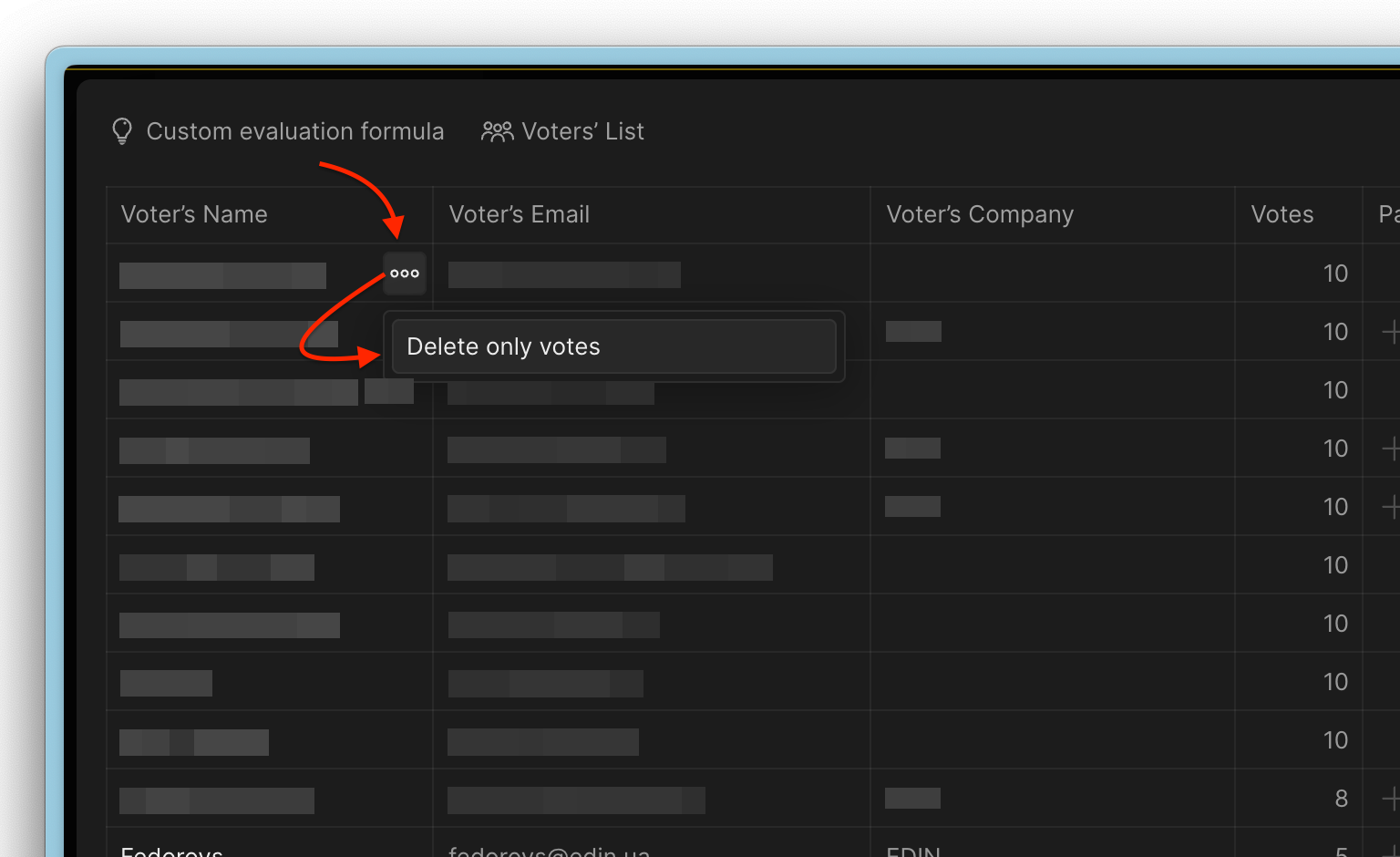 Confirm. Note that the action cannot be reversed.