Companies that have different sets of customers based on language can create multiple voting boards with different languages for set of customers. This helps to improve communication and feedback quality.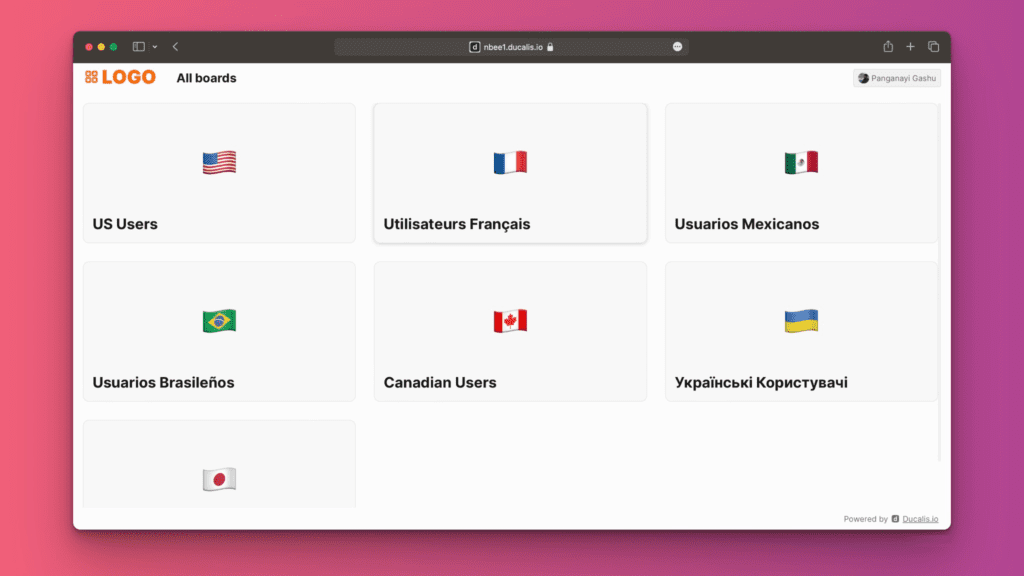 Choosing a Language for a Voting Board
When you switch on a voting board, to select the language you would like to use in that board, head over to Settings.
Settings can be accessed:

In the prioritization board under Voting.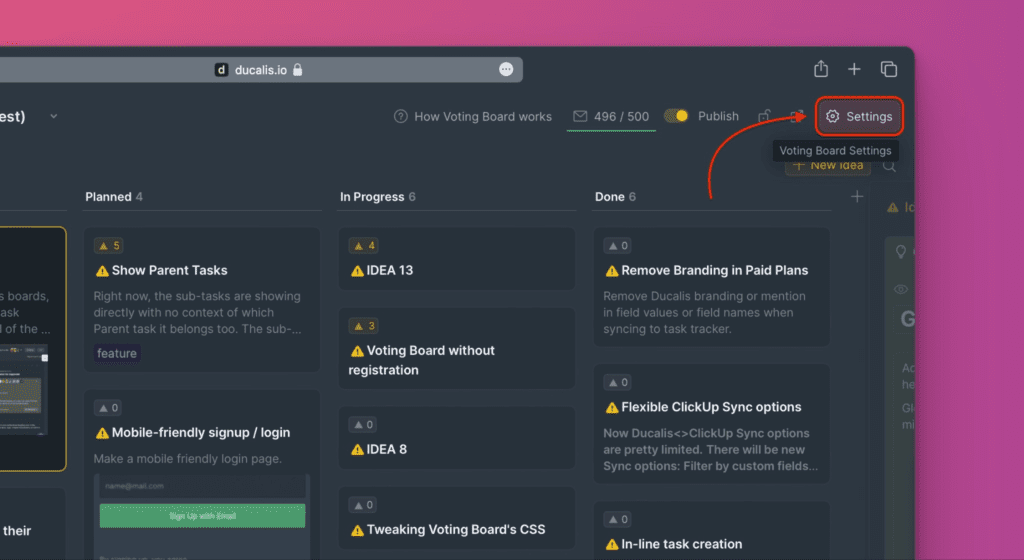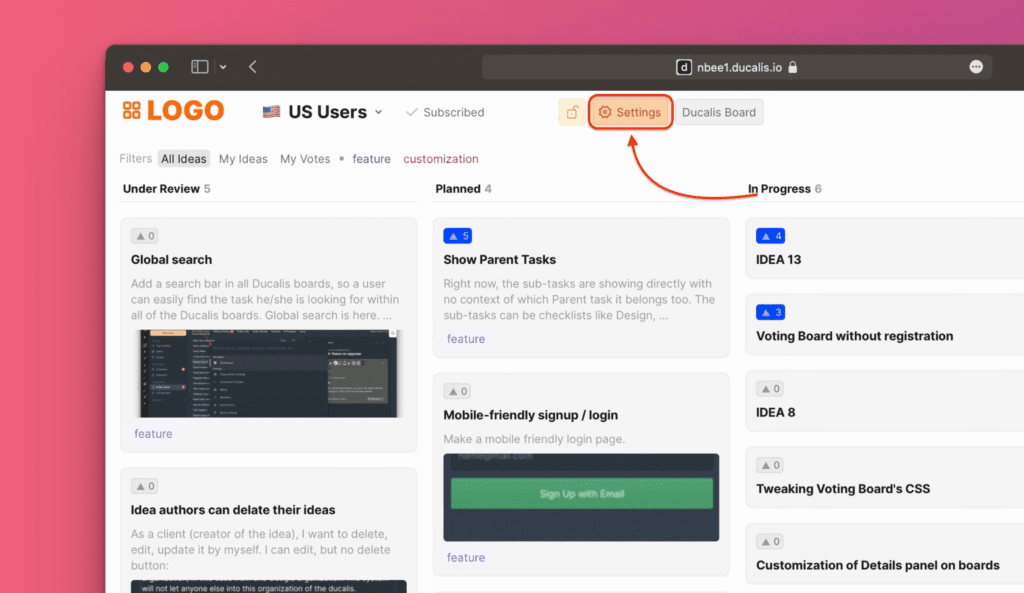 Under Settings, go to Appearance and select Language settings.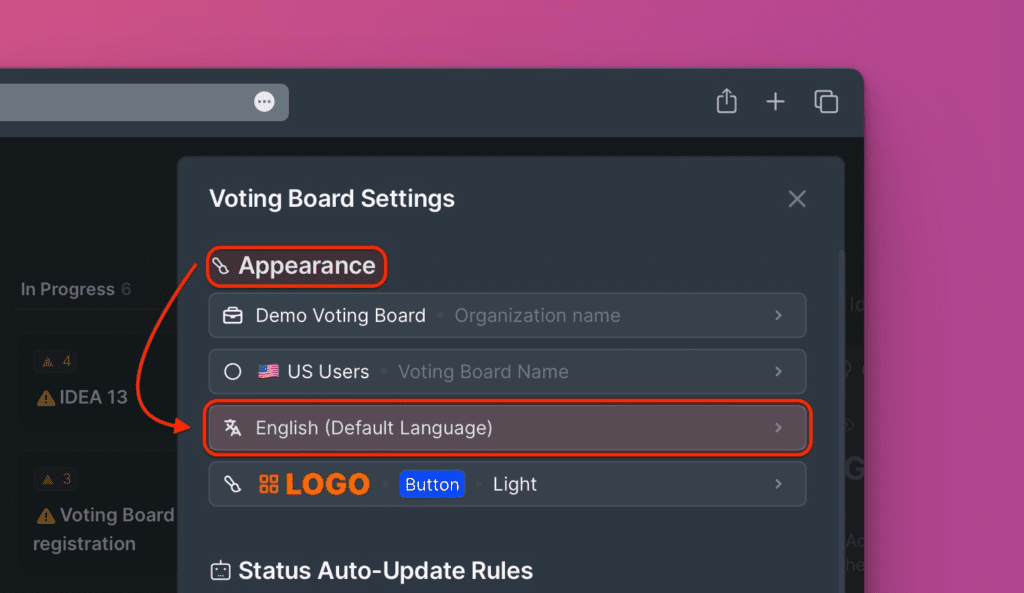 There is a option to choose the language Default language – the default that all the voting boards will have. 
Then the second option is for the Board language – the language for the current voting board.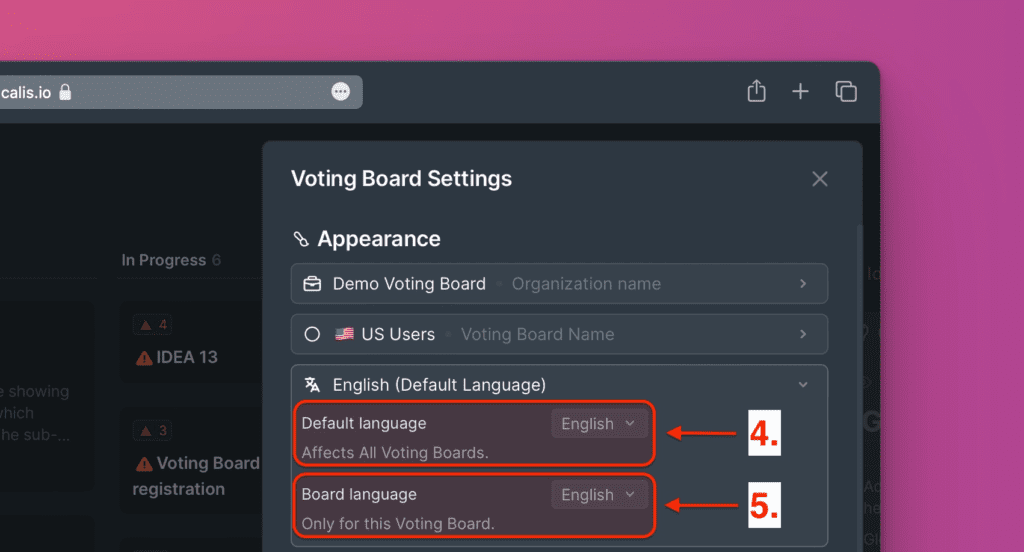 Click on the language to open the drop list of languages.
Choose the language you want for the current voting board. The language will only be for that board, other boards will have either the default language, or the language you would have chosen for them.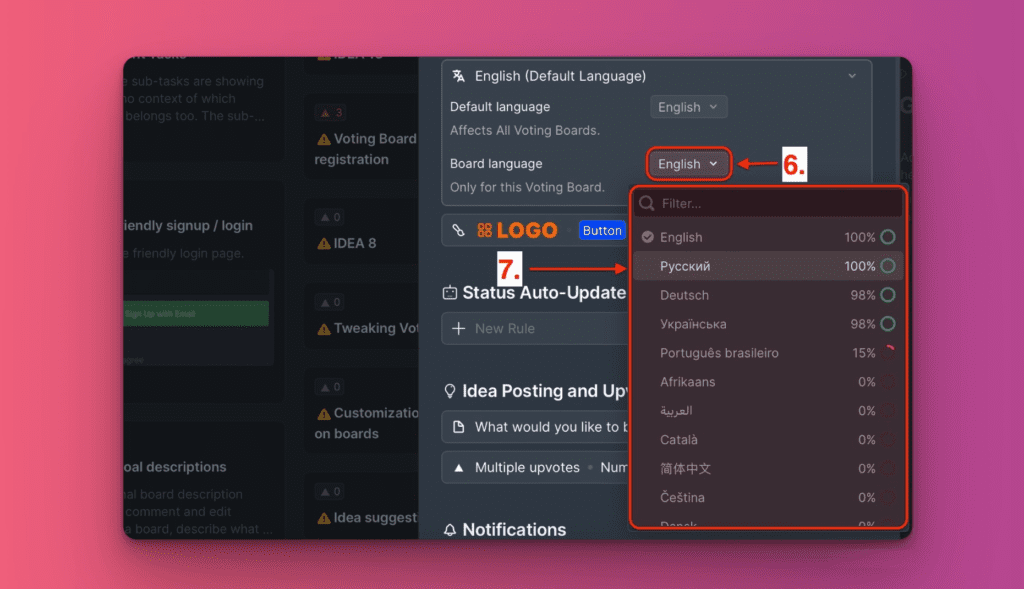 Not all languages have been completely translated for you to use (indicated by the translation progress percentage). To help us quickly complete the translation of these languages, you can go to our Crowdin account and contribute by clicking on Help translate.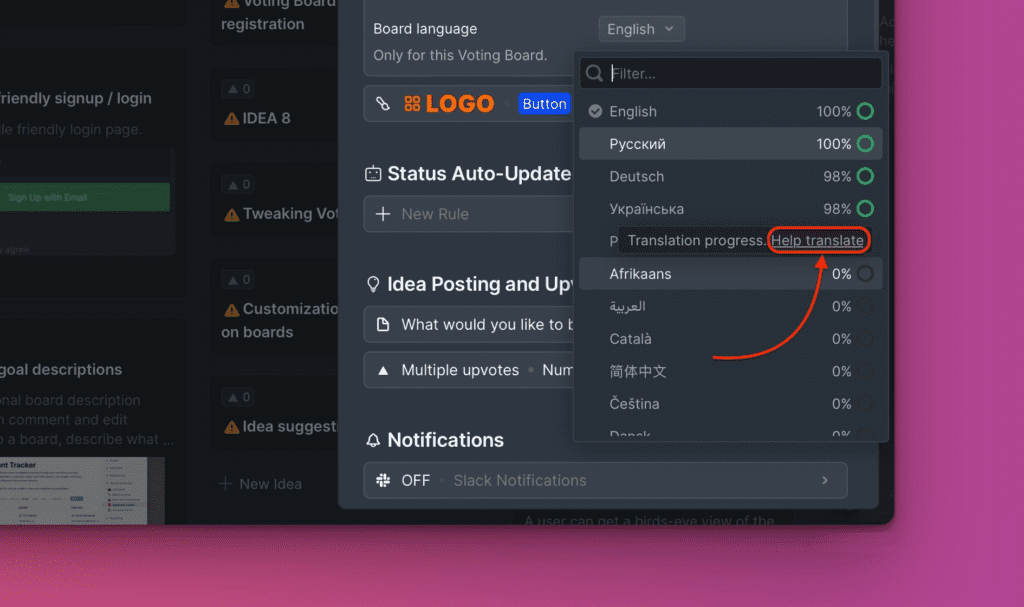 What's Next?
Read more on how you can help us to make a language you want available using the Crowdin project.