If you have an aggregated report board with a lot of issues, to make it easy to navigate and quickly find issues, you can use filters, or search options provided in Ducalis.
Using Filters
Click on the filter icon, to start choosing the parameters you want to use for your filter.
As you create the filter, the issues that do not match the parameters will be filtered out.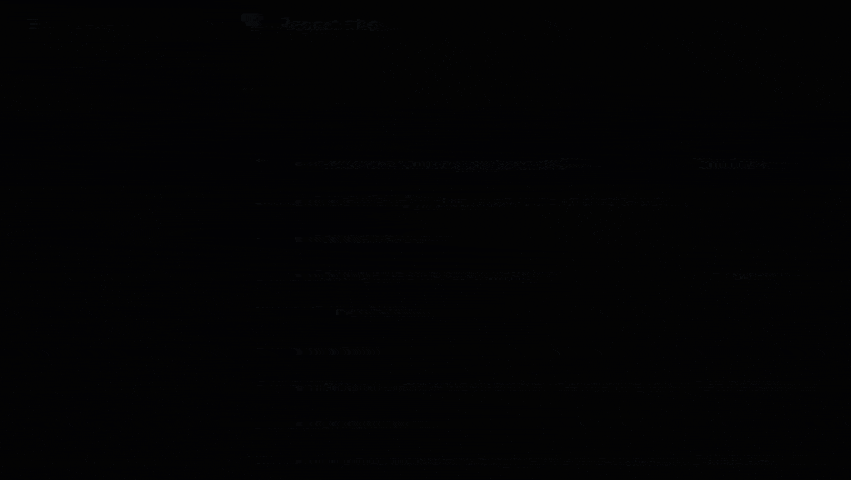 If you are going to be using the filter frequently, you can easily save it for future use. Your teammates who have access to the report board will also be able to see and use the filter.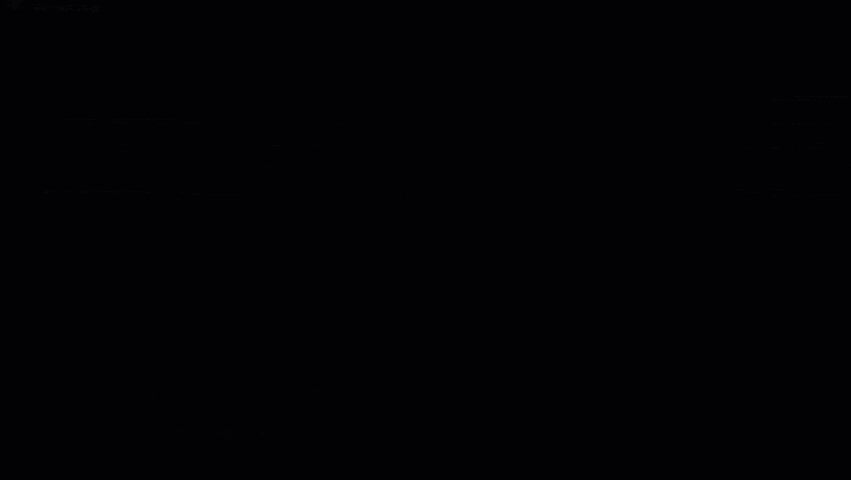 Using Search
There is also an option to quickly search for an idea by typing its name in the search field.
Click on the search icon, or use the keyboard shortcut /.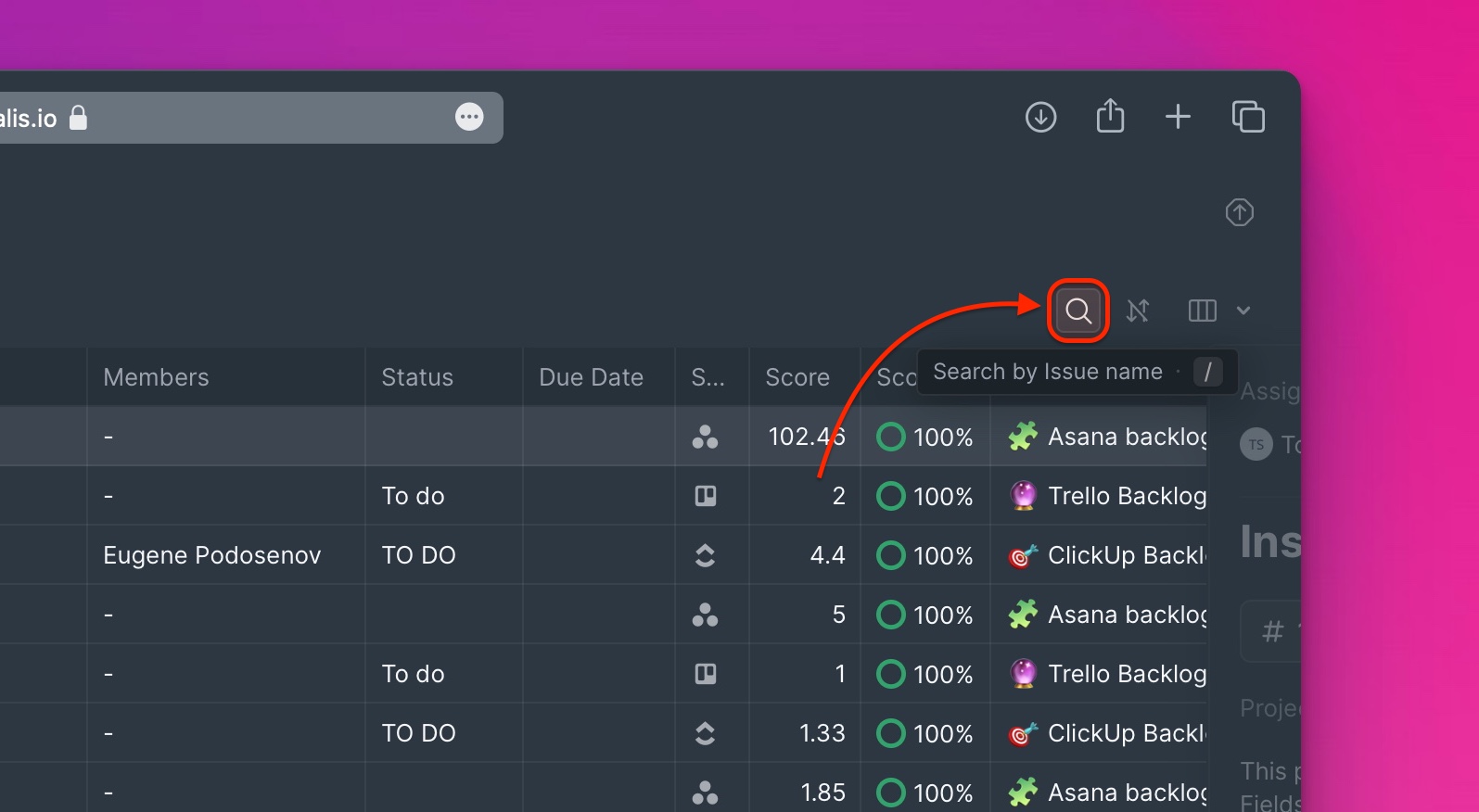 Then in the search field, type the name of the issue you looking for.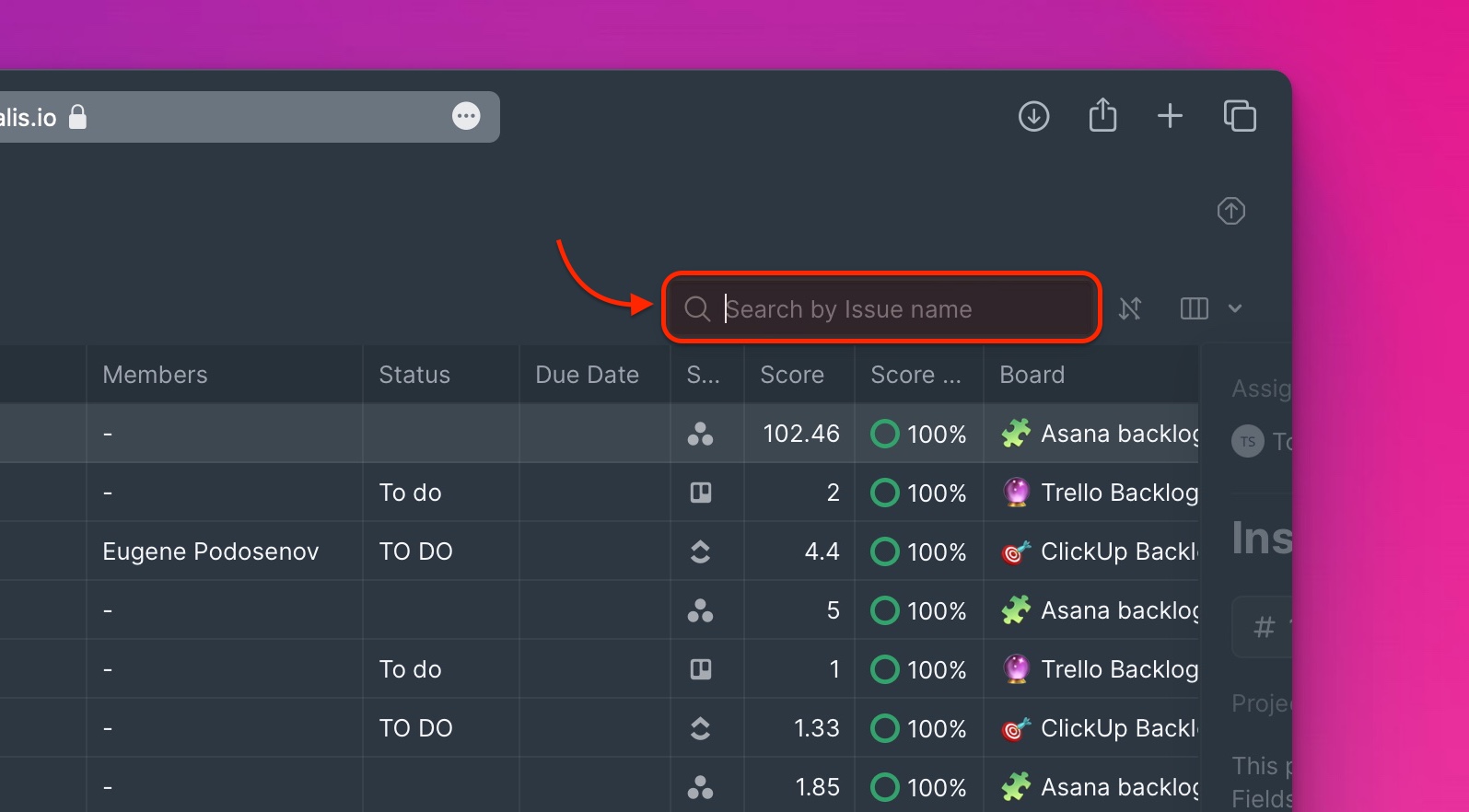 Table Columns
Choose the table columns you want to see on the table, and in what order. Hide columns that are not in use and show columns that have the relevant information needed by your team for prioritization.
To access the settings, click on the table columns icon.
From the dropdown list:

To hide a column, switch off the toggle next to the column you want to remove from a table.
To show a column, switch on the toggle next to the column you want to add to a table.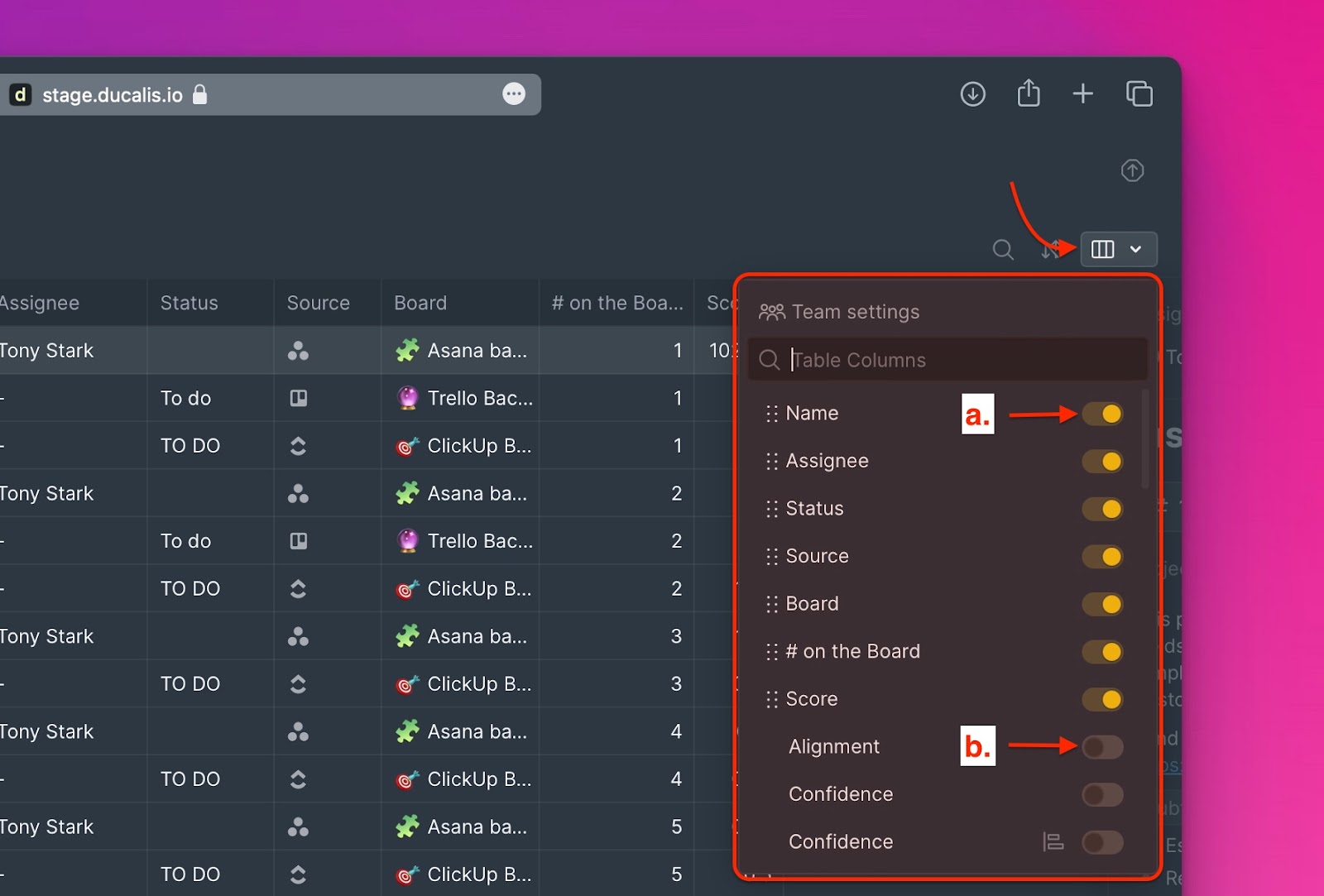 Not only can you choose which table columns you want on the table, but you can also arrange them in the order that you want.
Under table columns settings, click and drag a column up or down to move it to the right or left, respectively.