For easy navigation through the voting board, and to quickly locate ideas, there are filters, tags, and a quick search option to help you.
To quickly view particular ideas, users can use the filters at the bottom of the voting board. They can filter by:
Their ideas – My Ideas.
Ideas they voted for – My votes.
Labels.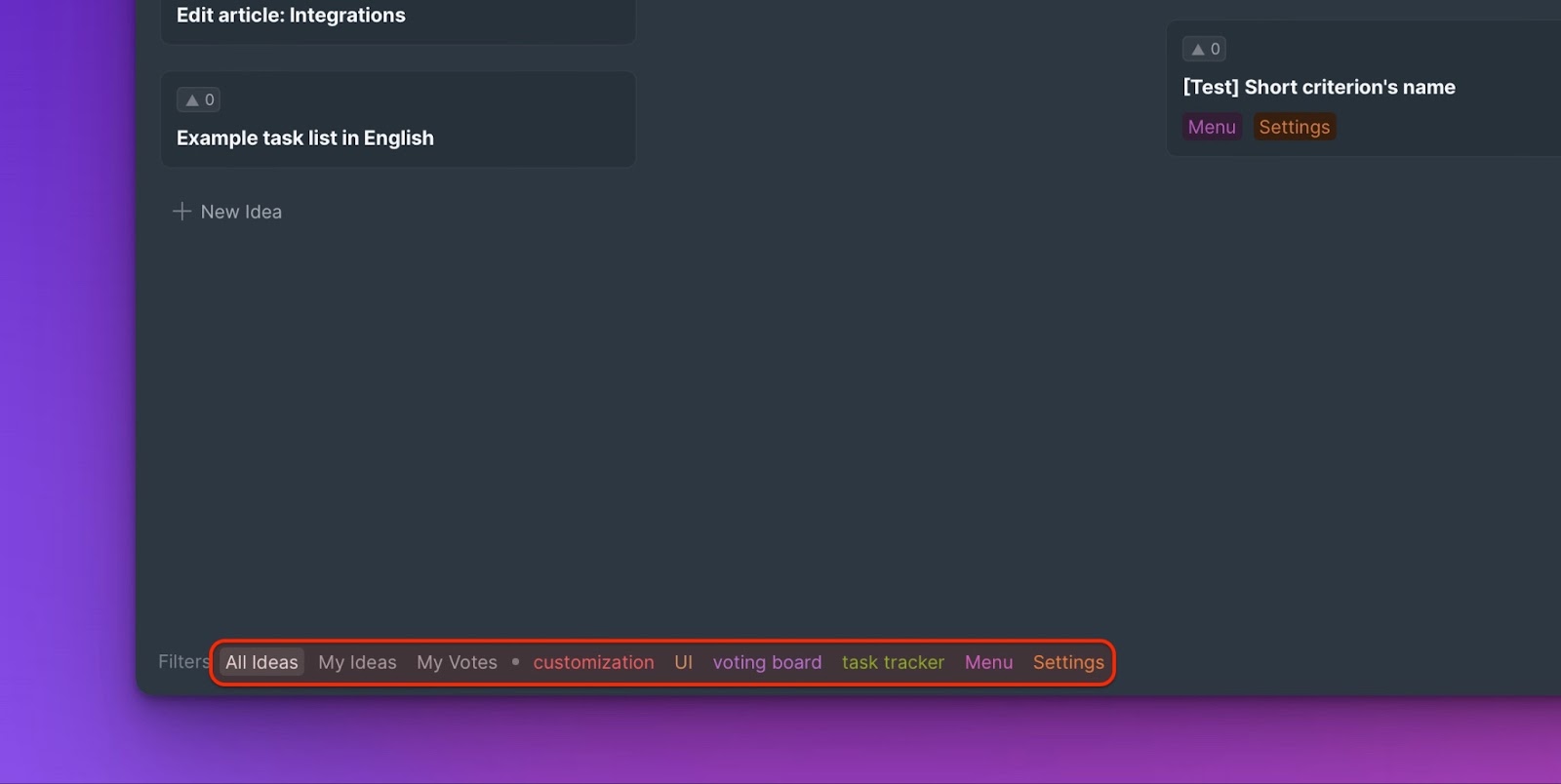 Labels can be added to an idea when creating it. You can also add tags to an idea that's already on the voting board.
Heard to Voting and select the public idea.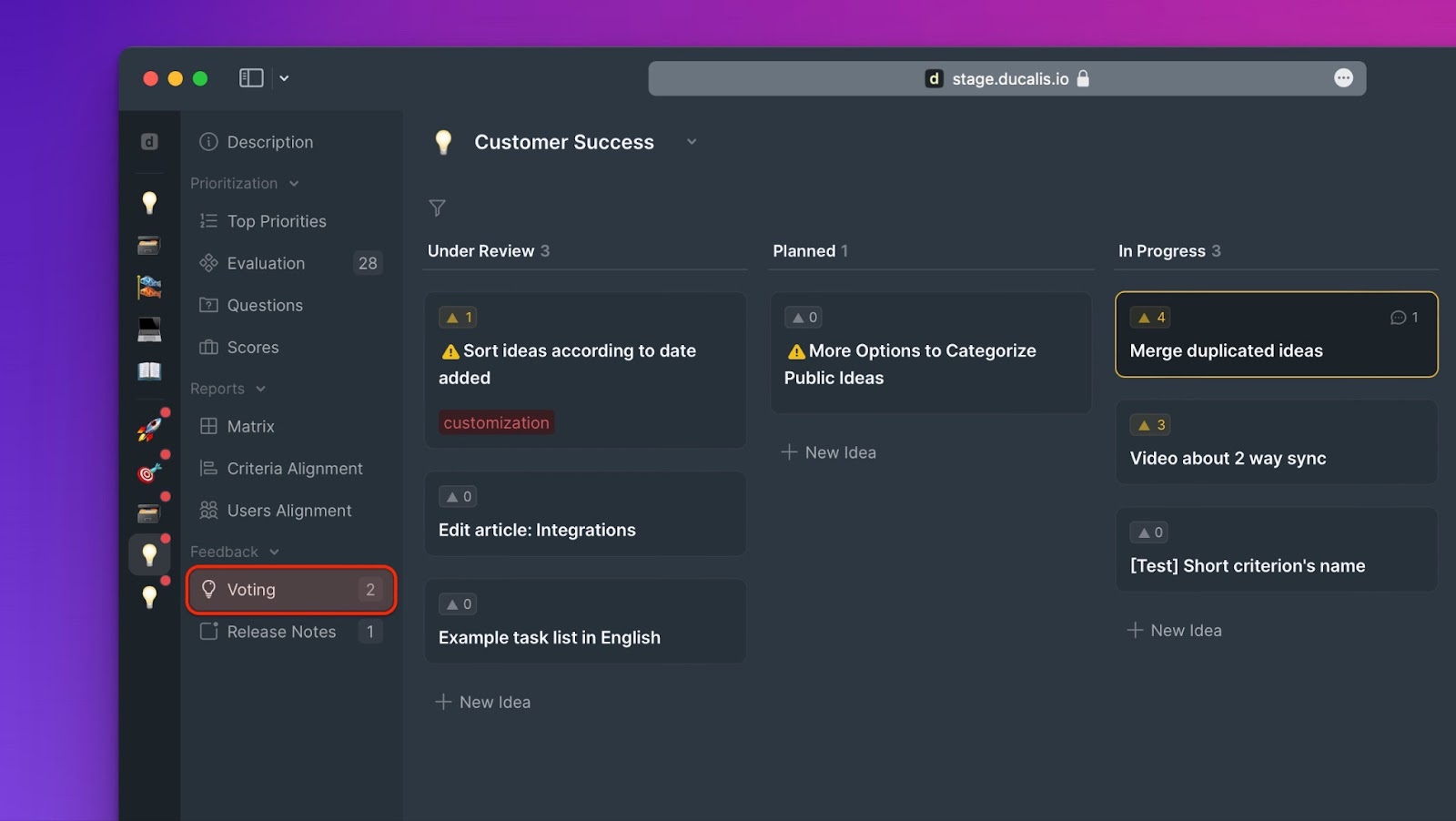 Open the card. Go to Add Labels, and click to create or choose an existing label.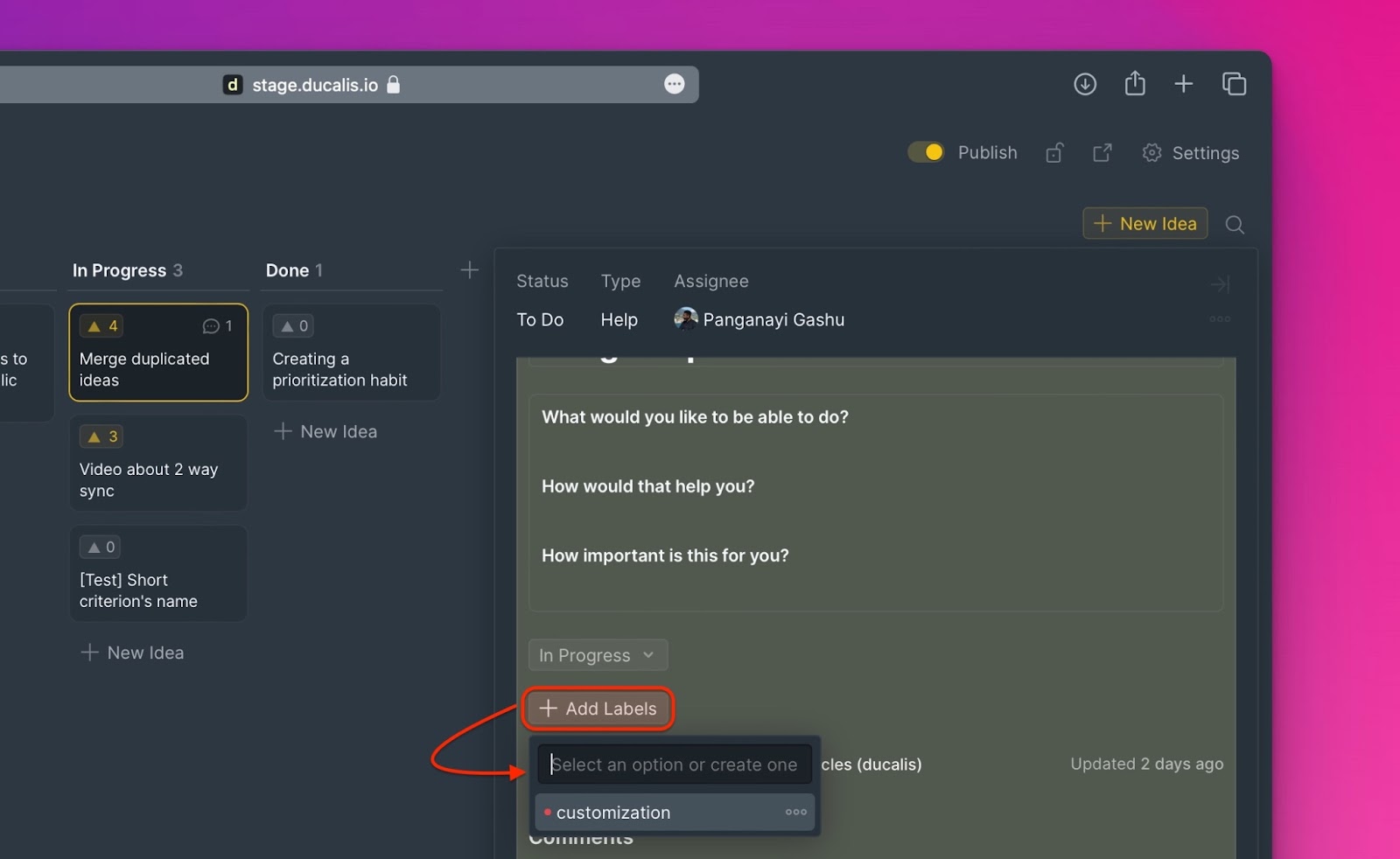 Another way you can quickly search for an idea is clicking on the search icon in the top right corner, or using the keyboard shortcut /.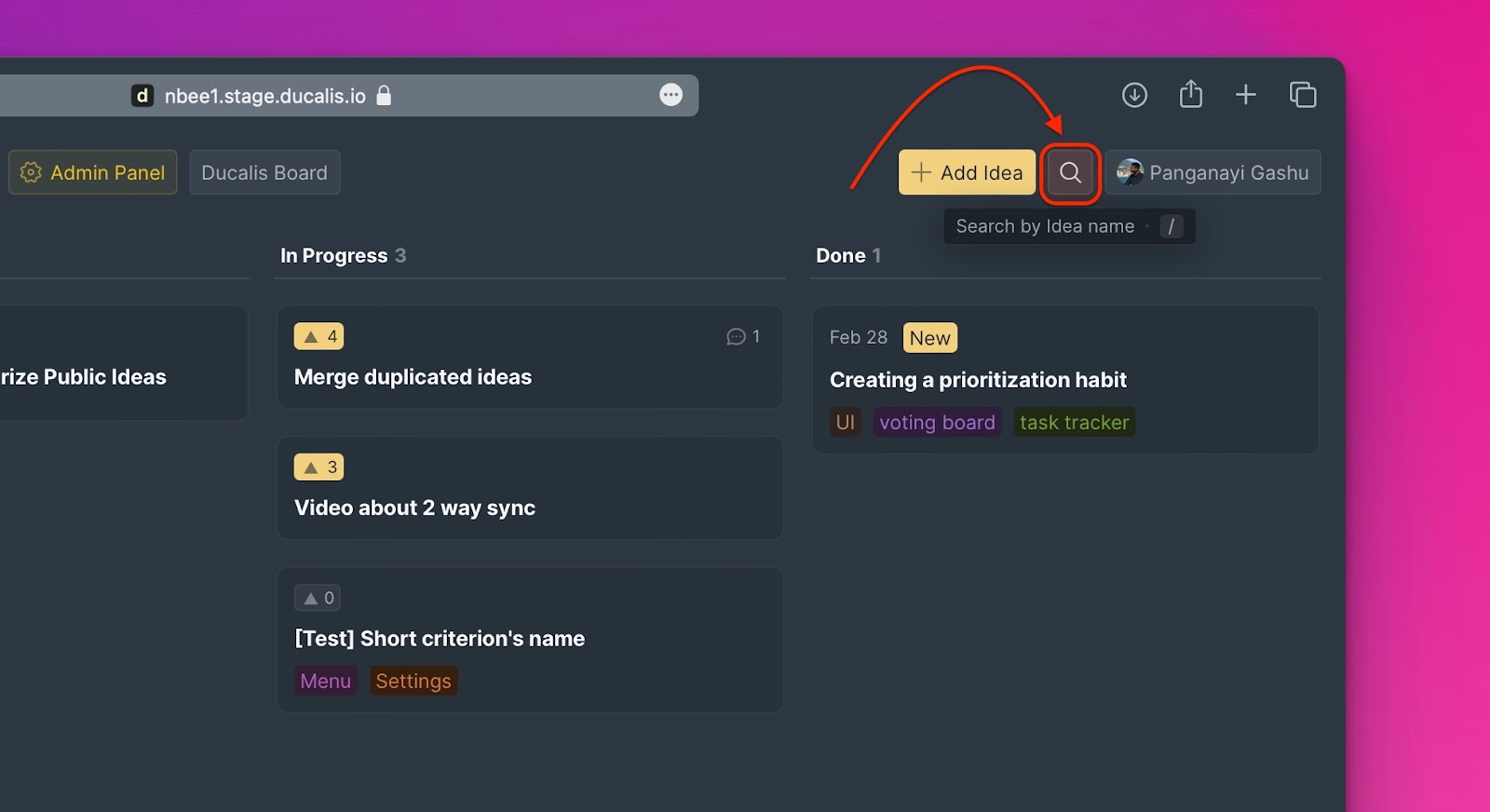 What's Next?
Learn how you and customers can configure voting board notifications to stay updated on the activities happening on the voting board.