Don't see your language? With your help, we can solve this issue.
If you need a particular language supported, or you have any suggestions with translation, go to Crowdin.
Step by Step Instruction
1.Go to Voting Board Settings, select the language option.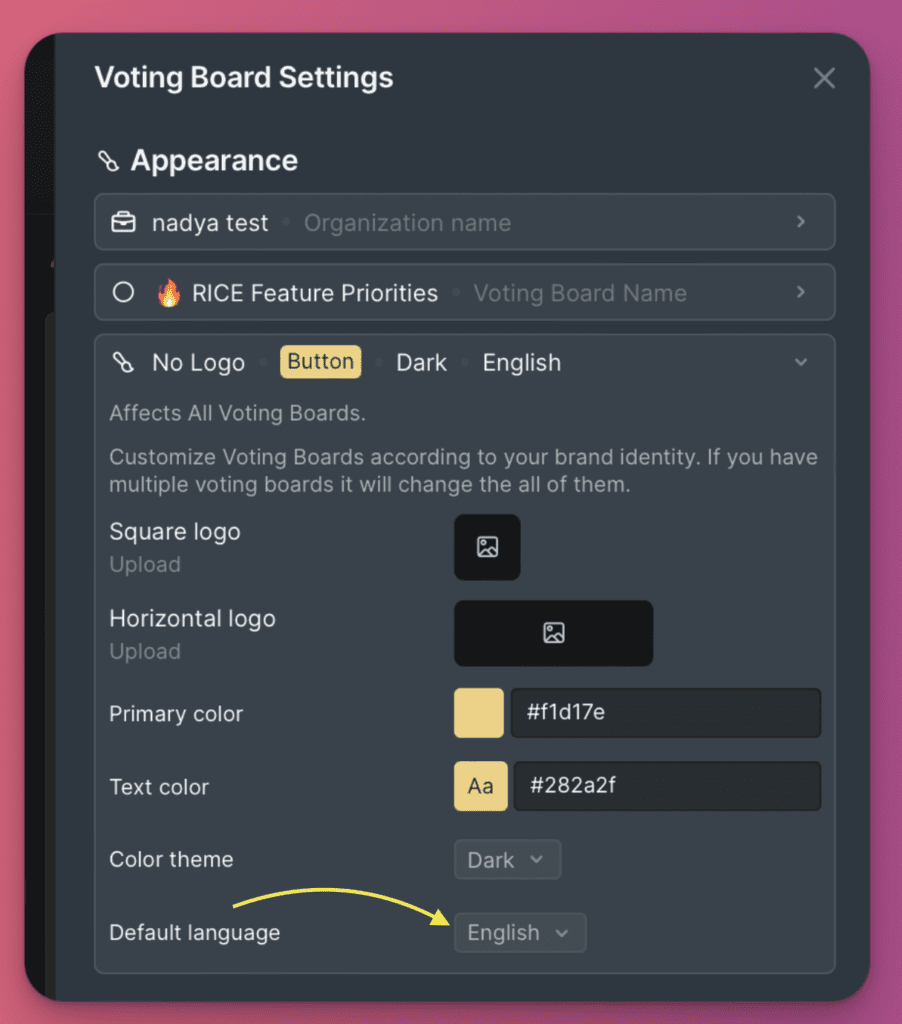 2. Choose the language you need and click Help translate to go to Crowdin project.

3. SignUp or SigIn to Crowdin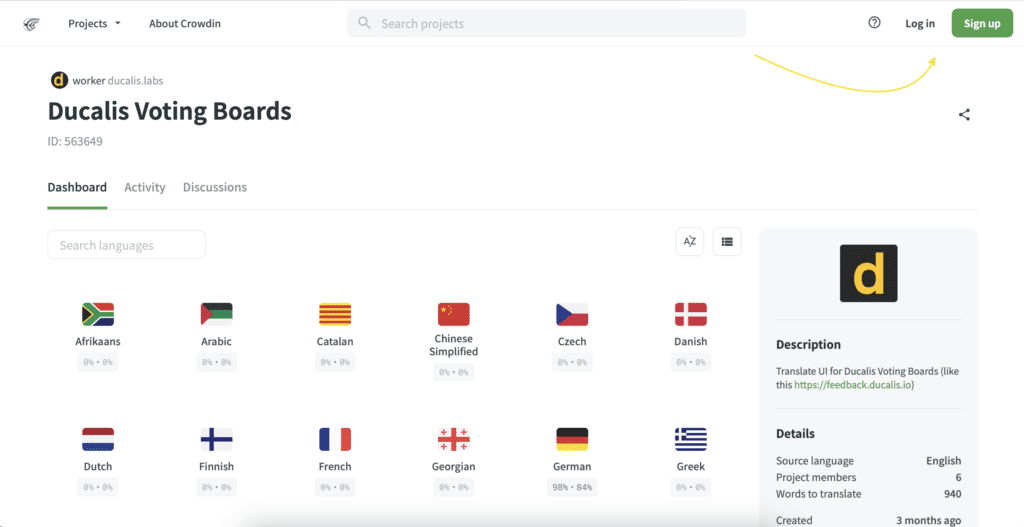 4. Select the needed language.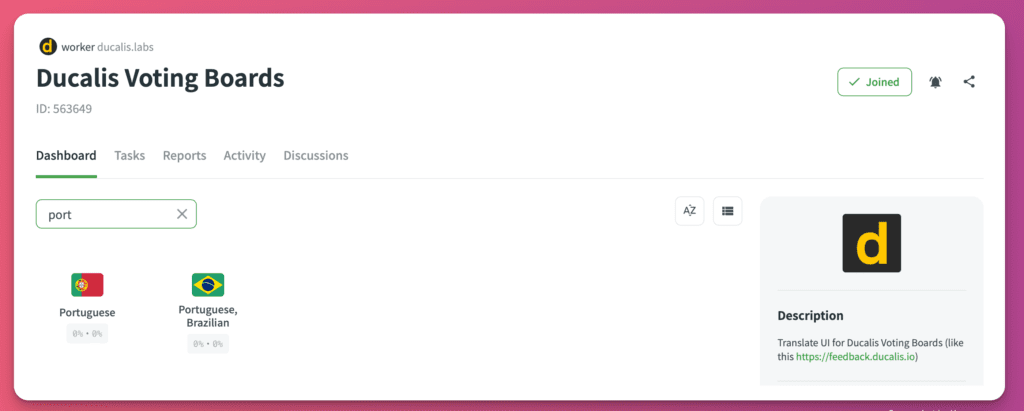 5. Choose UI text and write your translations.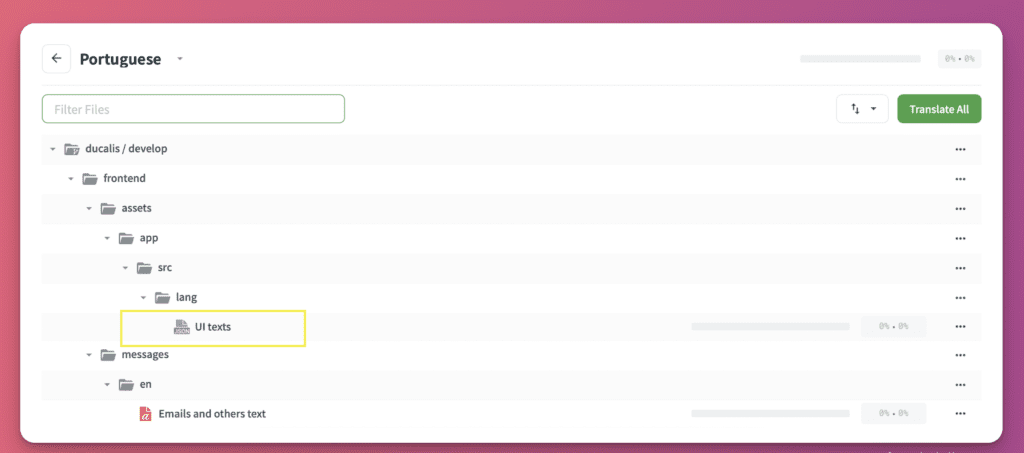 6. You'll see the list of phrases in English. You can translate/edit them.
We will receive your requests, approve it and your language will be available.
Thank you for the help!