You can choose to 'Ignore' a criterion in your prioritization framework so that it is not taken into account when calculating the Total scores.
It allows you to run a collaborative-decision making process with your teammates with criteria that won't affect the prioritization results.
For instance, you have development tasks that you want to grade using the criterion 'Developer tier', but you do not want the criterion to be considered when calculating the Priority score. You just can set that criterion as 'Ignore' in the Criteria settings.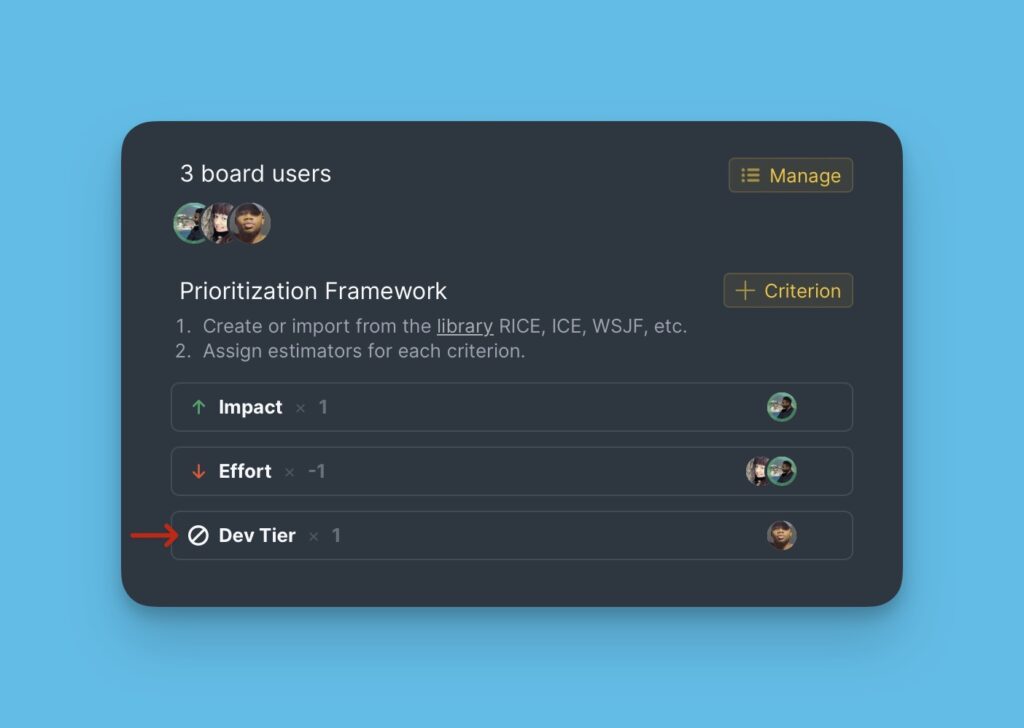 Setting a Criterion As 'Ignore'
Head over to Criteria settings, and choose the criterion you want to 'Ignore'.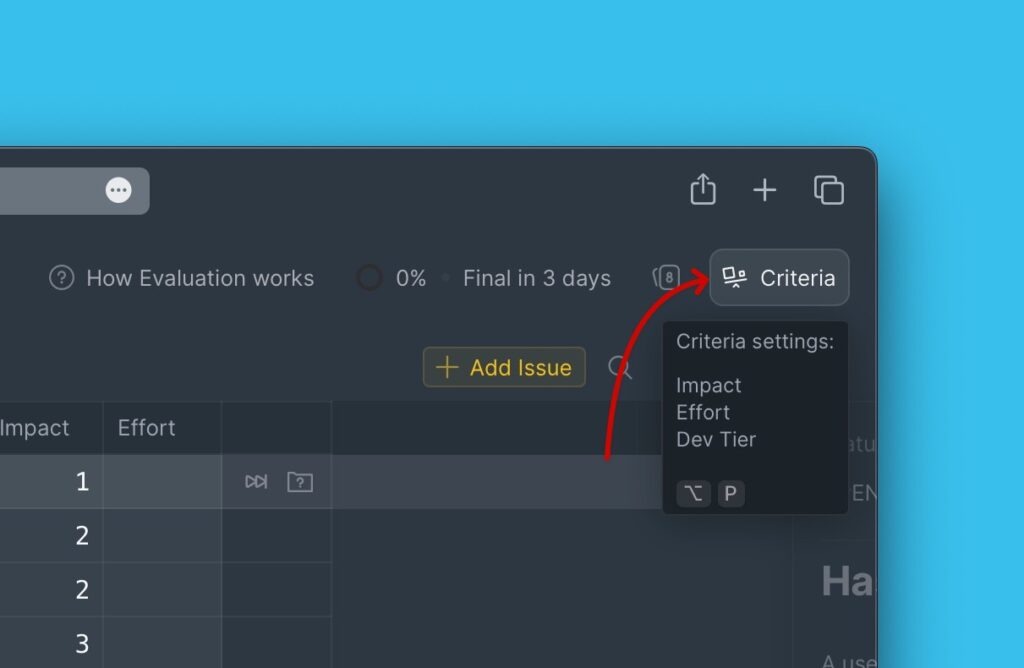 Click the edit icon.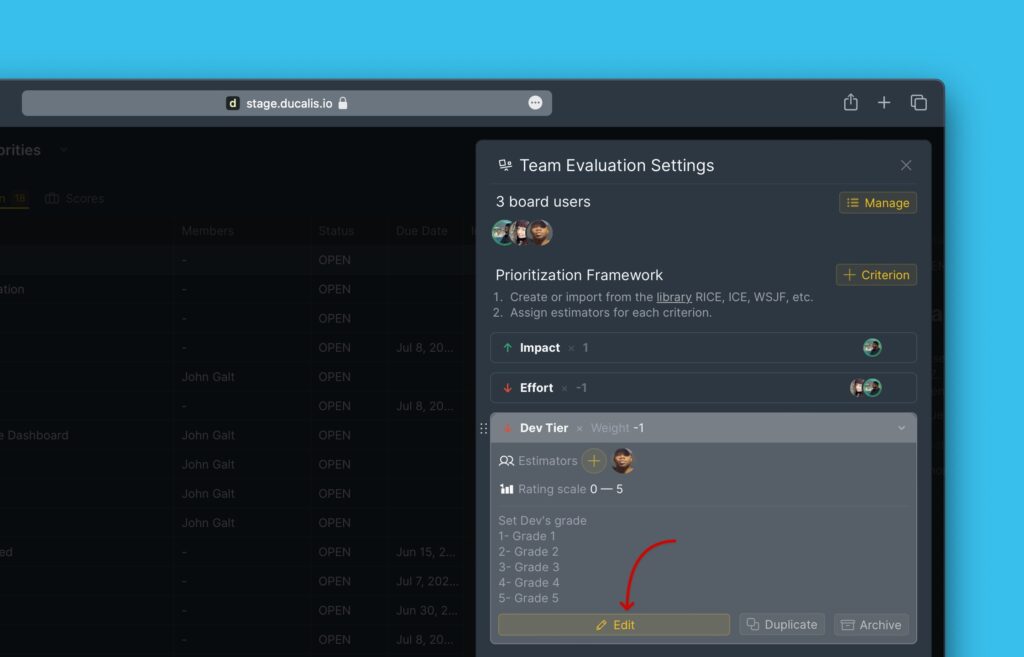 Under the Criterion type, choose Ignore.
And then click Save.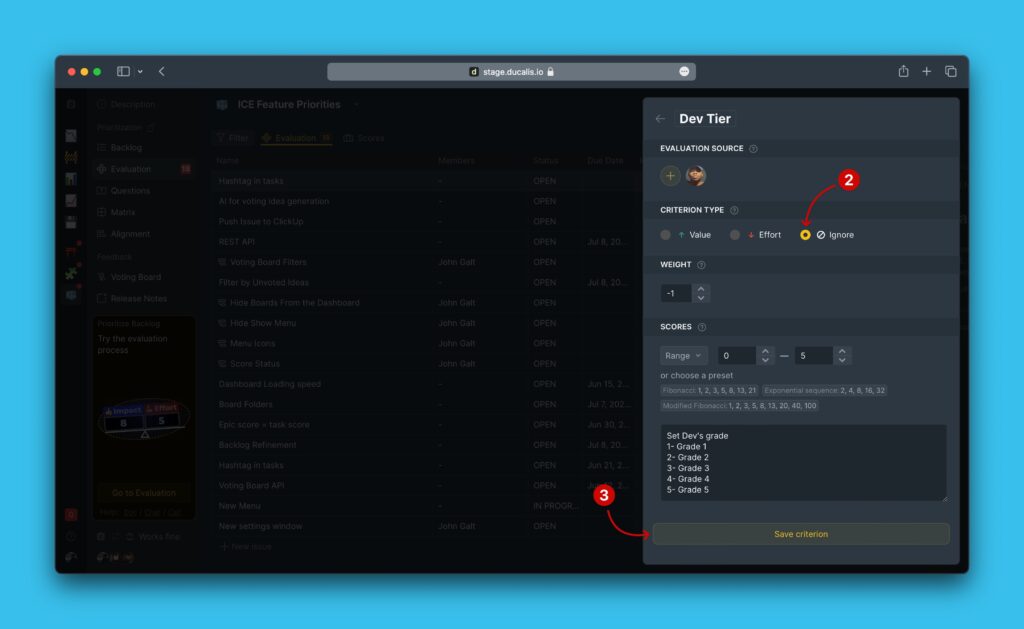 Issue Evaluation
When evaluating, the criteria will be among the prioritization framework criteria. Your team can put scores under it, but the scores will not be considered in calculating the Total score.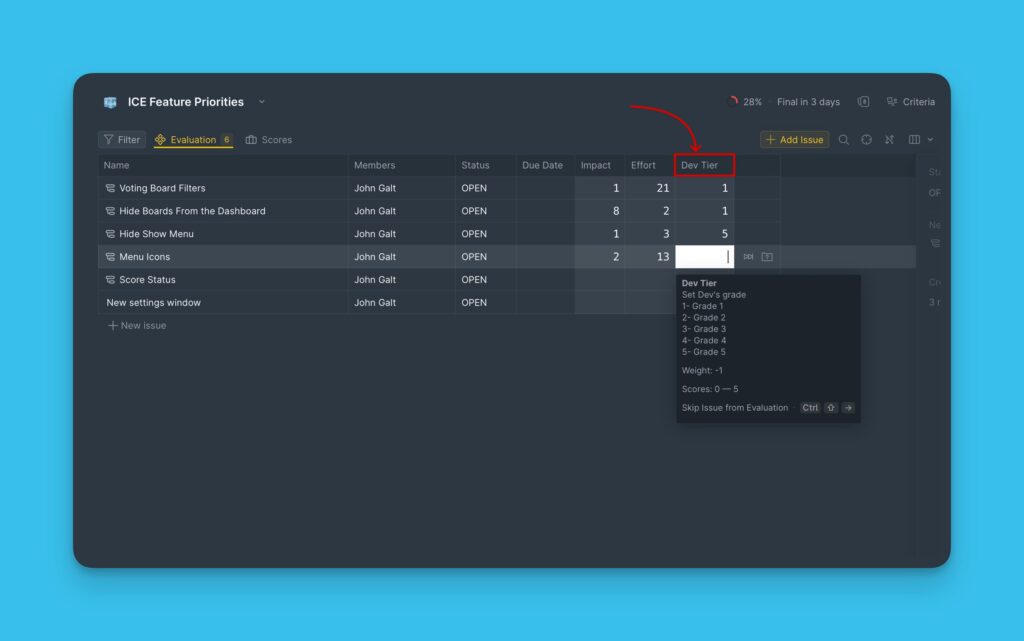 Two-Way Sync to a task tracker
You can sync back the scores in a custom field to a task tracker and additional context.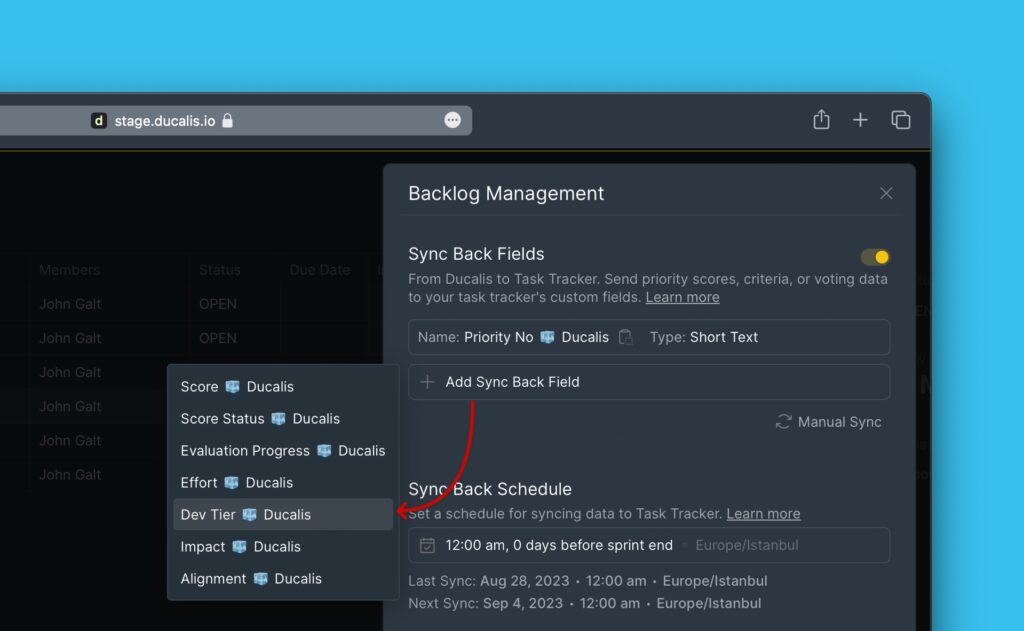 Top Priorities Page
You can still add the criterion field to your Top priority table, without affecting the Total score.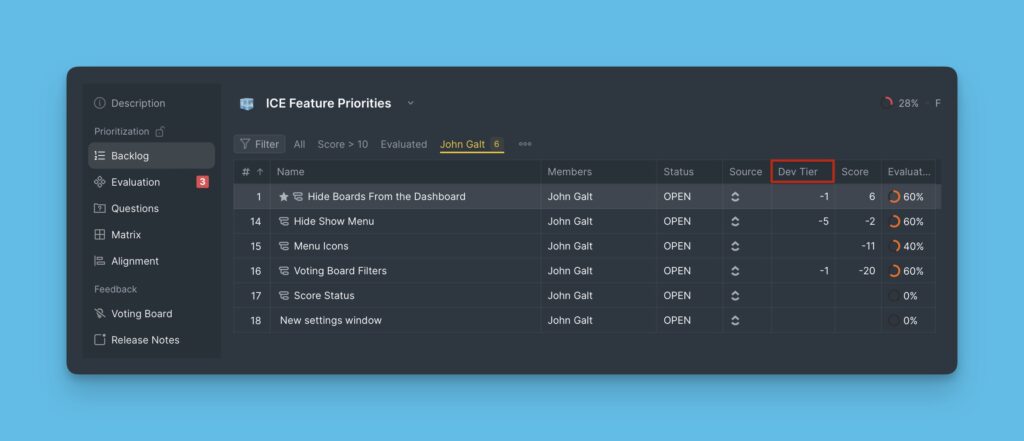 Prioritization Matrix
The criterion you 'Ignore' will not be considered in the calculation of Value and Effort figures on the Prioritization matrix. It will also not be displayed together with other criteria in your Prioritization framework on the Matrix page.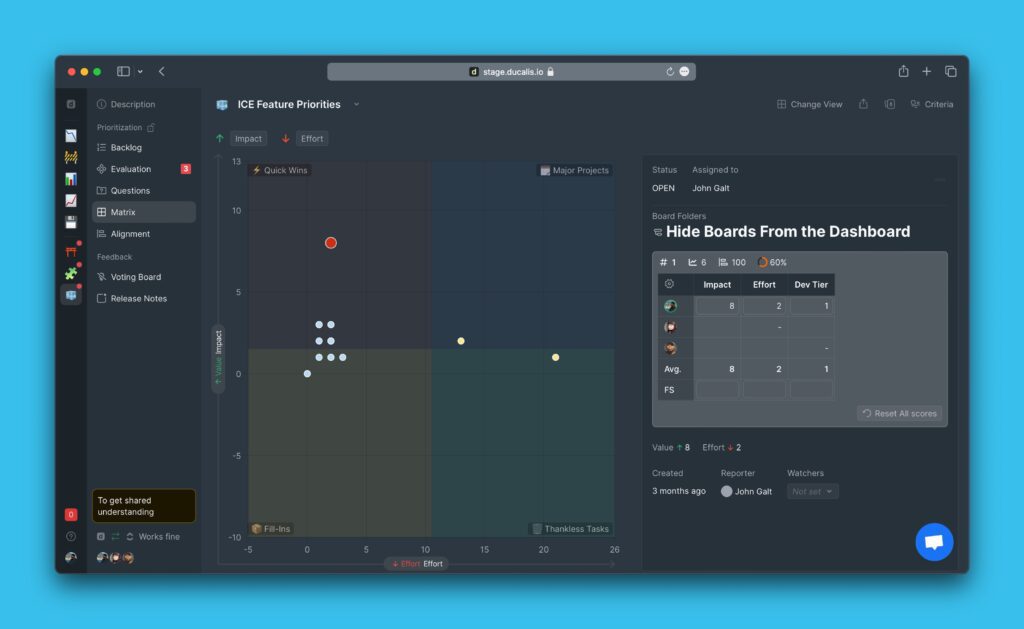 Enabling the Criterion
To enable the criterion you would have previously ignored, just assign the criterion a 'Type', either Value or Effort.