There are 3 ways you can get your issues into Ducalis or evaluation:
Import issues from a CSV file
Importing issues from a tracker using a CSV file allows you to get your issues in bulk into Ducalis for prioritization without having to integrate the tracker with Ducalis .
There are two steps involved
Exporting issues from a tracker in CSV format
Importing the issues into Ducalis.
Export Issues From a Tracker
1. Prepare data for import. You can:
Export data from the tracker in CSV file extension.
Download a Google Sheets spreadsheet as comma-separated values.
Convert XLS(X) to CSV.
Importing the Issues Into Ducalis
In the board, go to the top panel and click on Import Issues.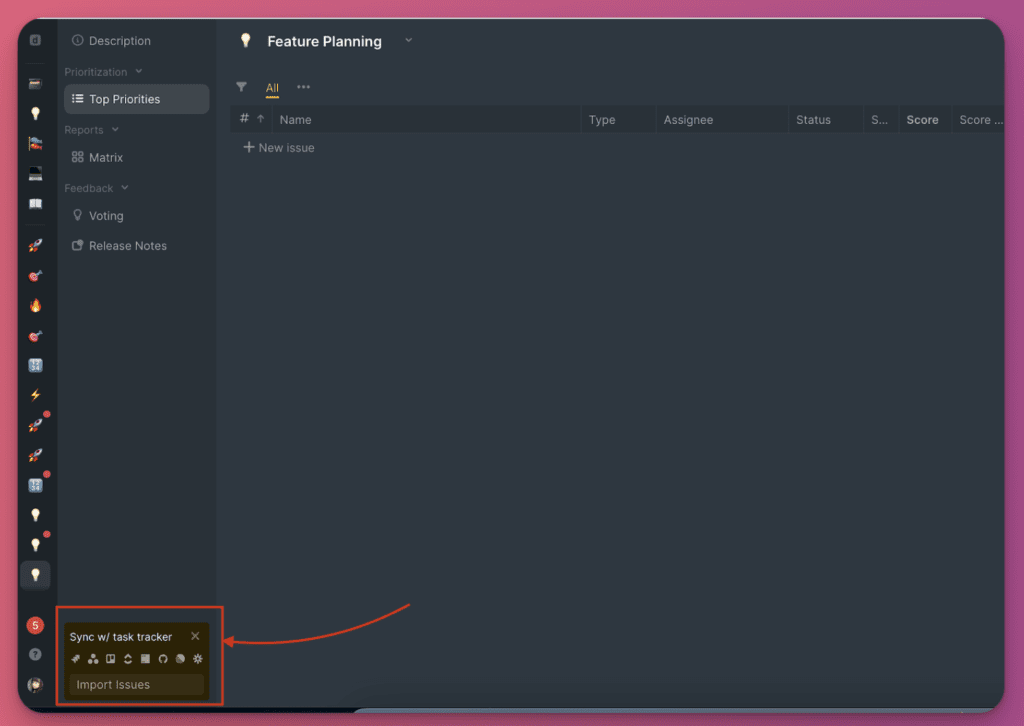 Under Source, go to Import CSV, click to select the CSV file from your computer or just drag and drop it onto the area.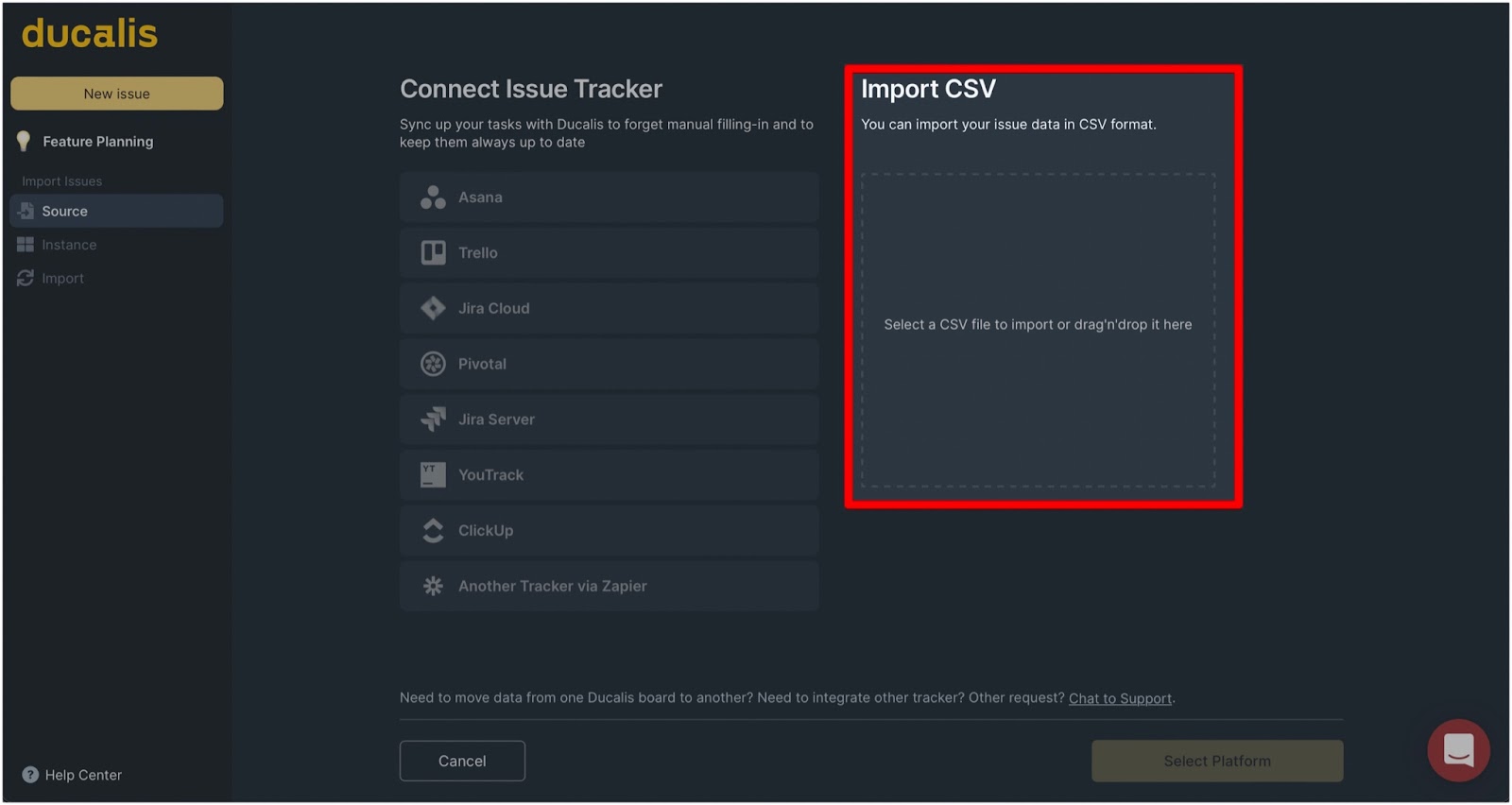 If you exported your file with a different delimiter, choose the type of delimiter you want on Separator types to change the table view.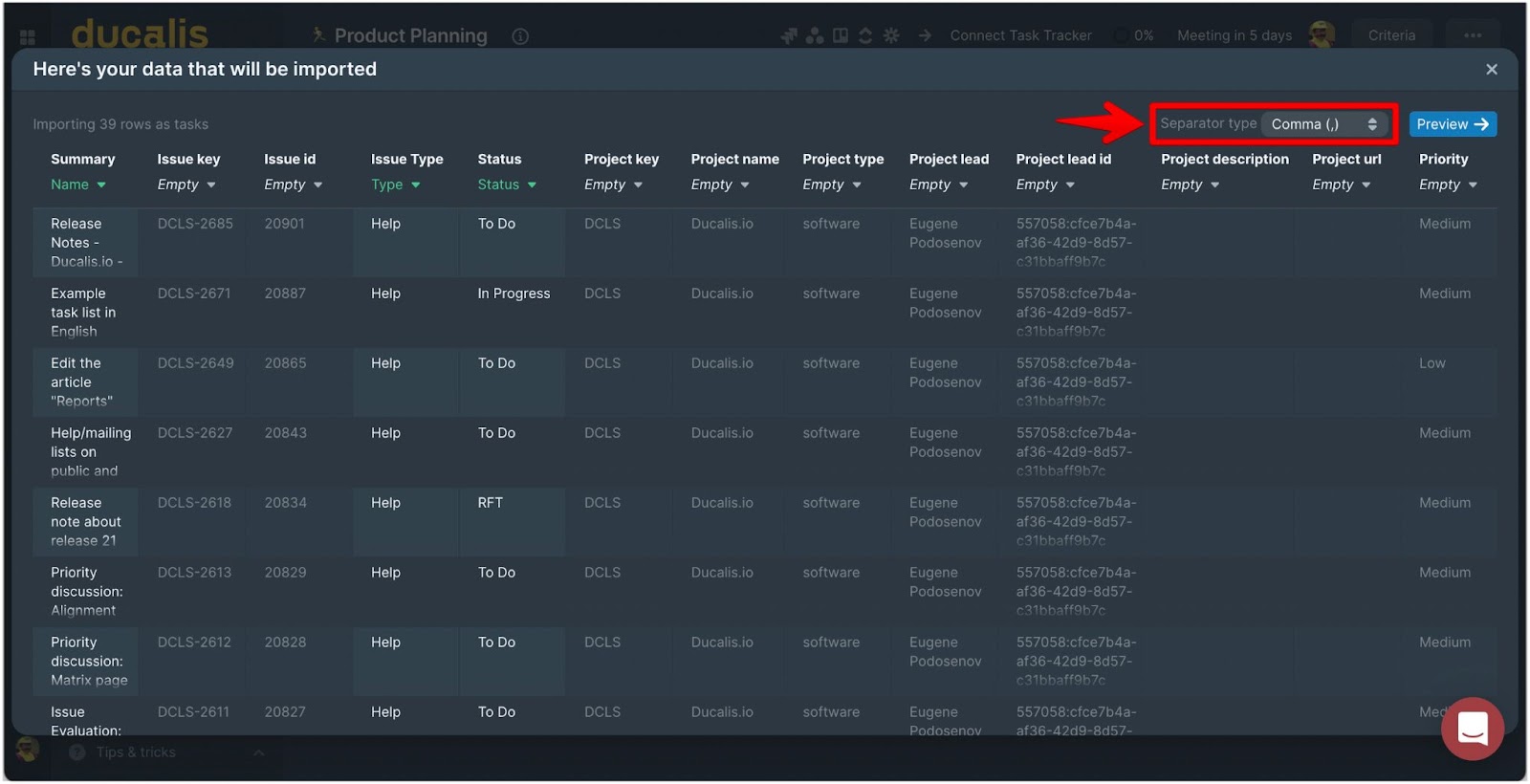 Match the data rows in the CSV file with Ducalis board fields.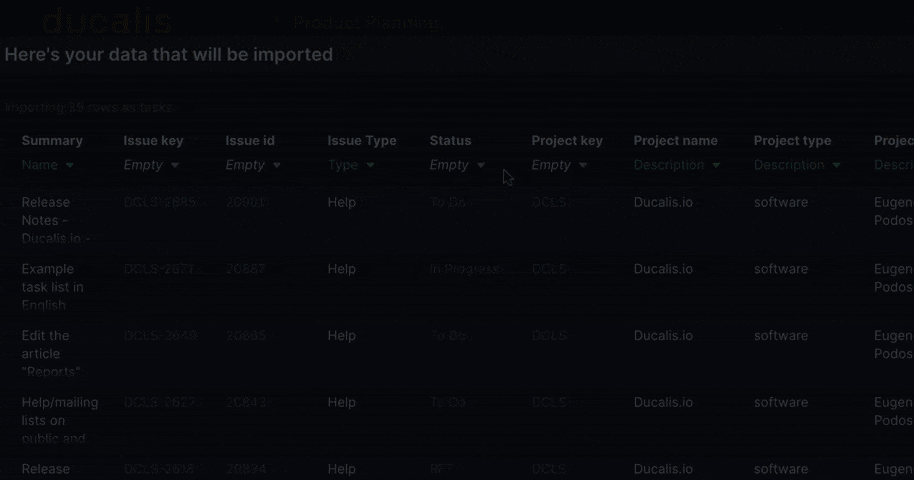 You can add more data rows that don't have fields in Ducalis under the description field. All the data rows you select will appear green.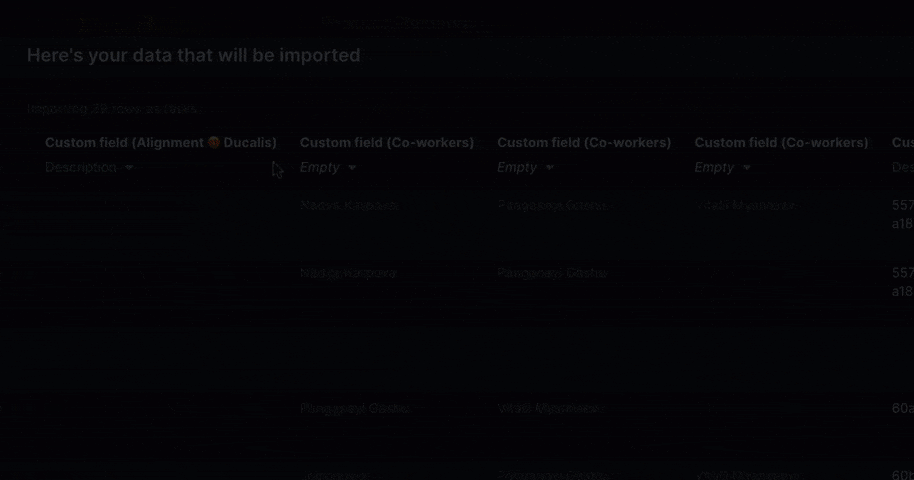 Click Preview. To get a live preview of the data you want to import.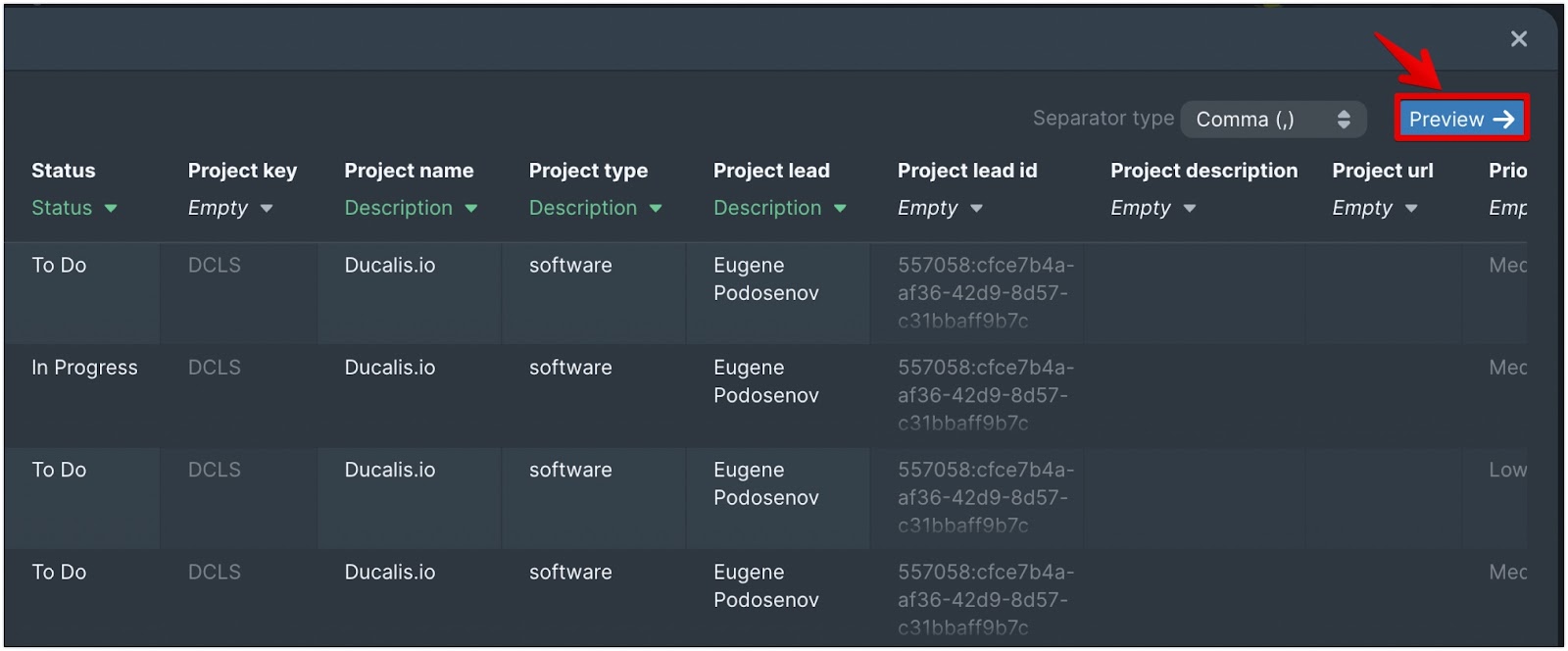 Click Complete Import if everything is correct.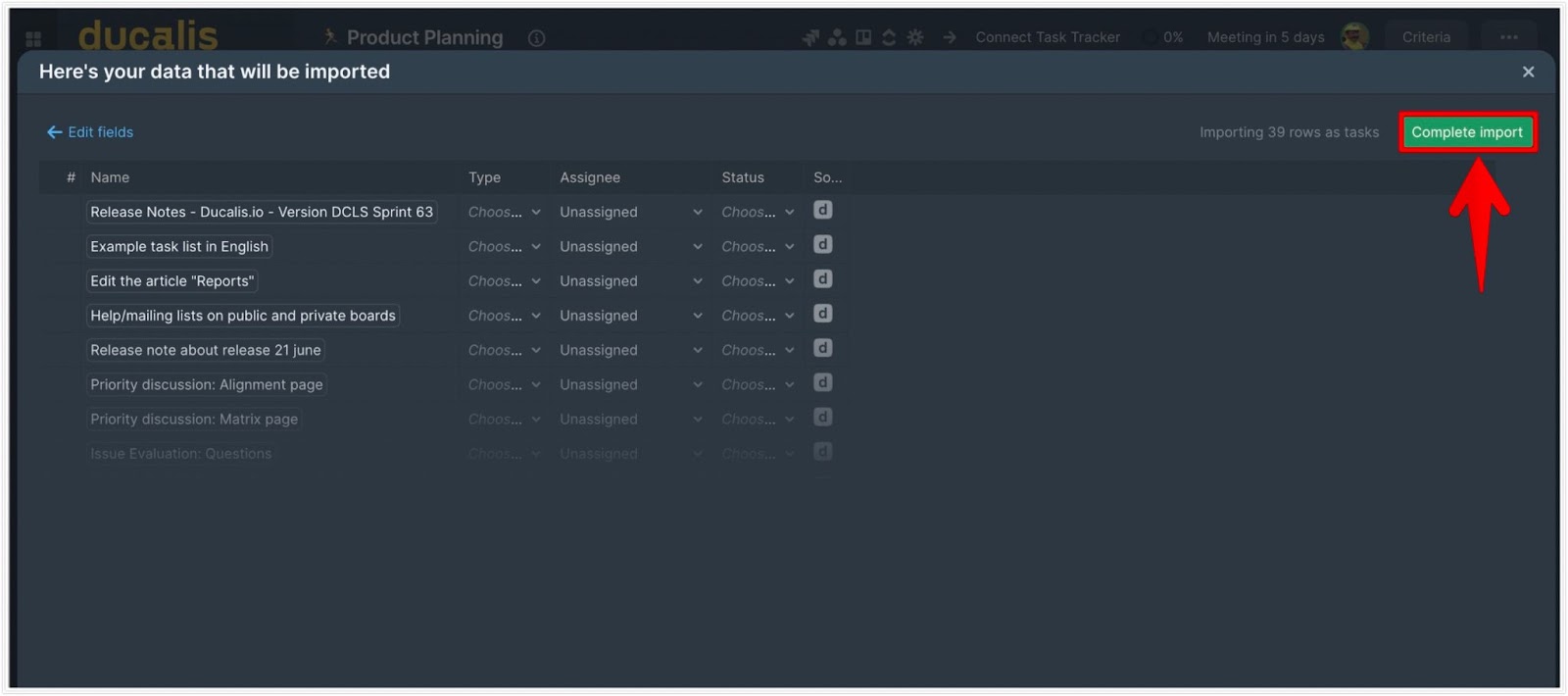 When the import is complete, go to:

the Top Priorities page to view your issues.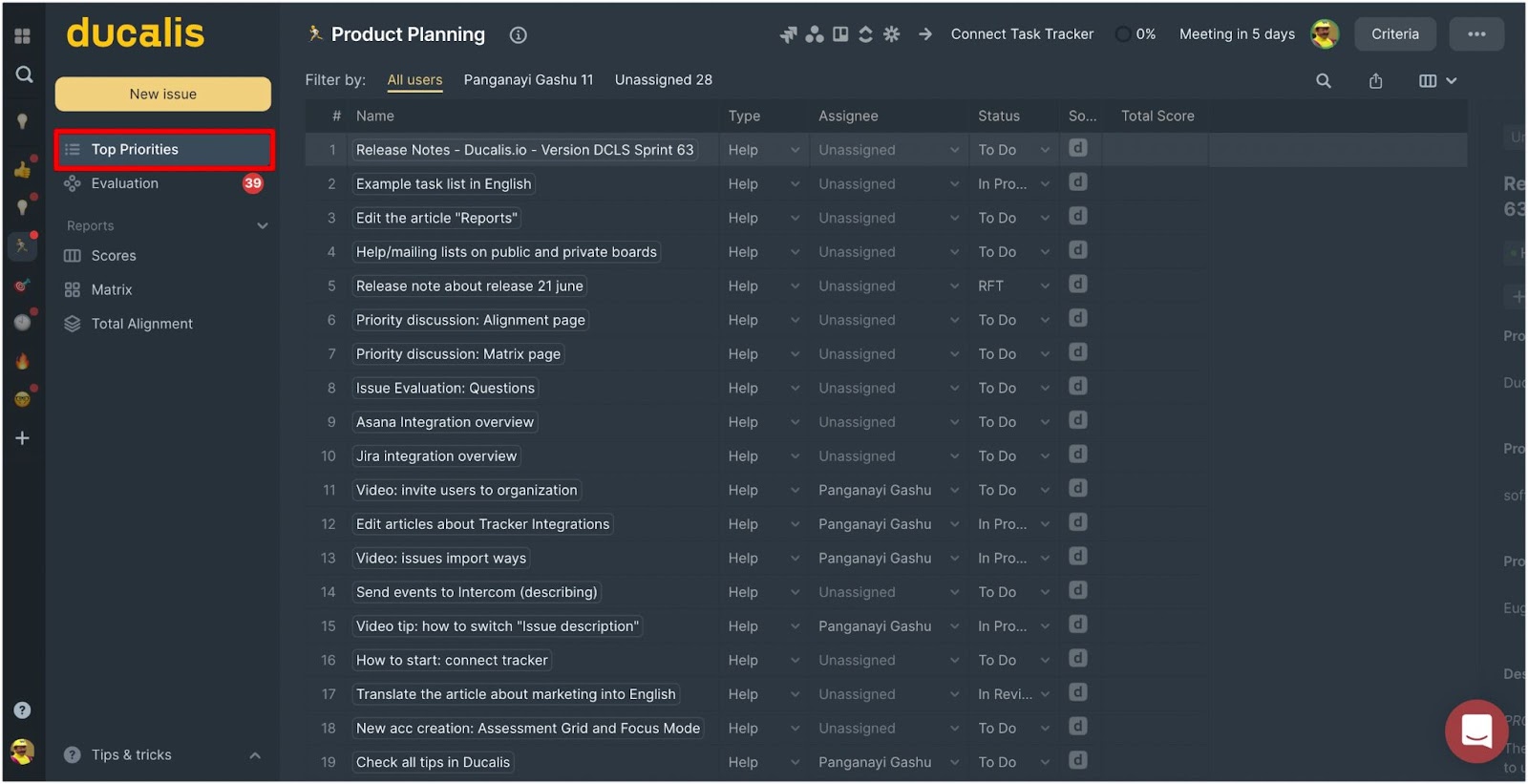 or to the Evaluation page to get started evaluating your issues for prioritization.