If you use ClickUp as your task tracker you have the ability to integrate it with Ducalis and import issues for prioritization.
In this article, we will show you how to:
Integrate ClickUp with Ducalis.
Import issues from ClickUp.
Integrating ClickUp With Ducalis
In your board, find and click on Import Issues at the left sidebar.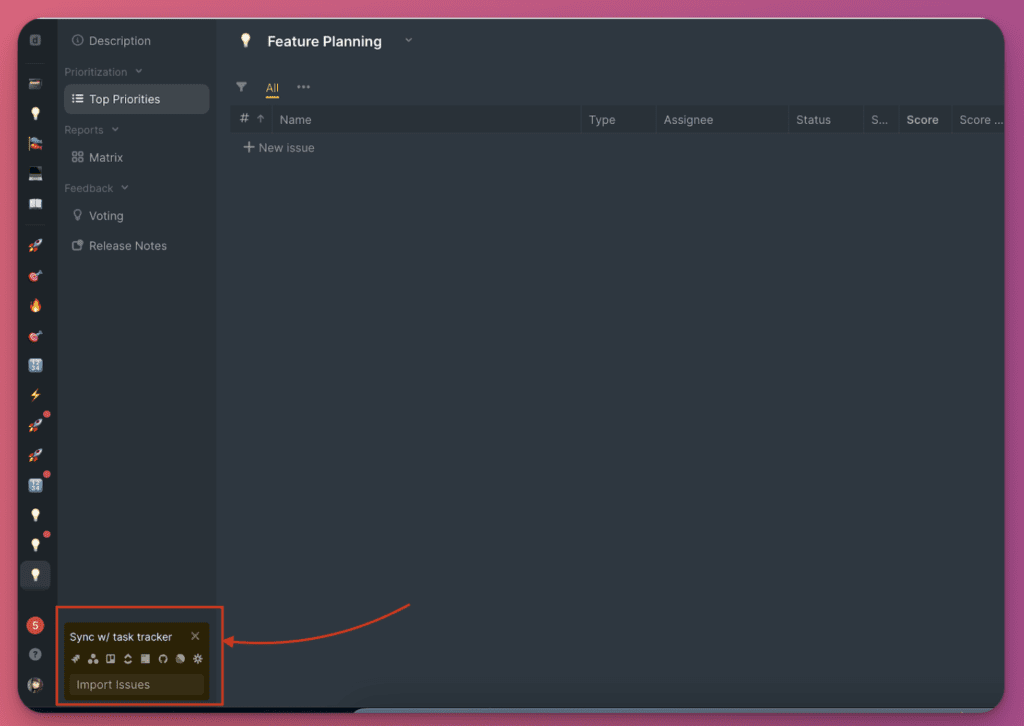 From the list of task trackers, choose ClickUp as your source, then click Connect ClickUp.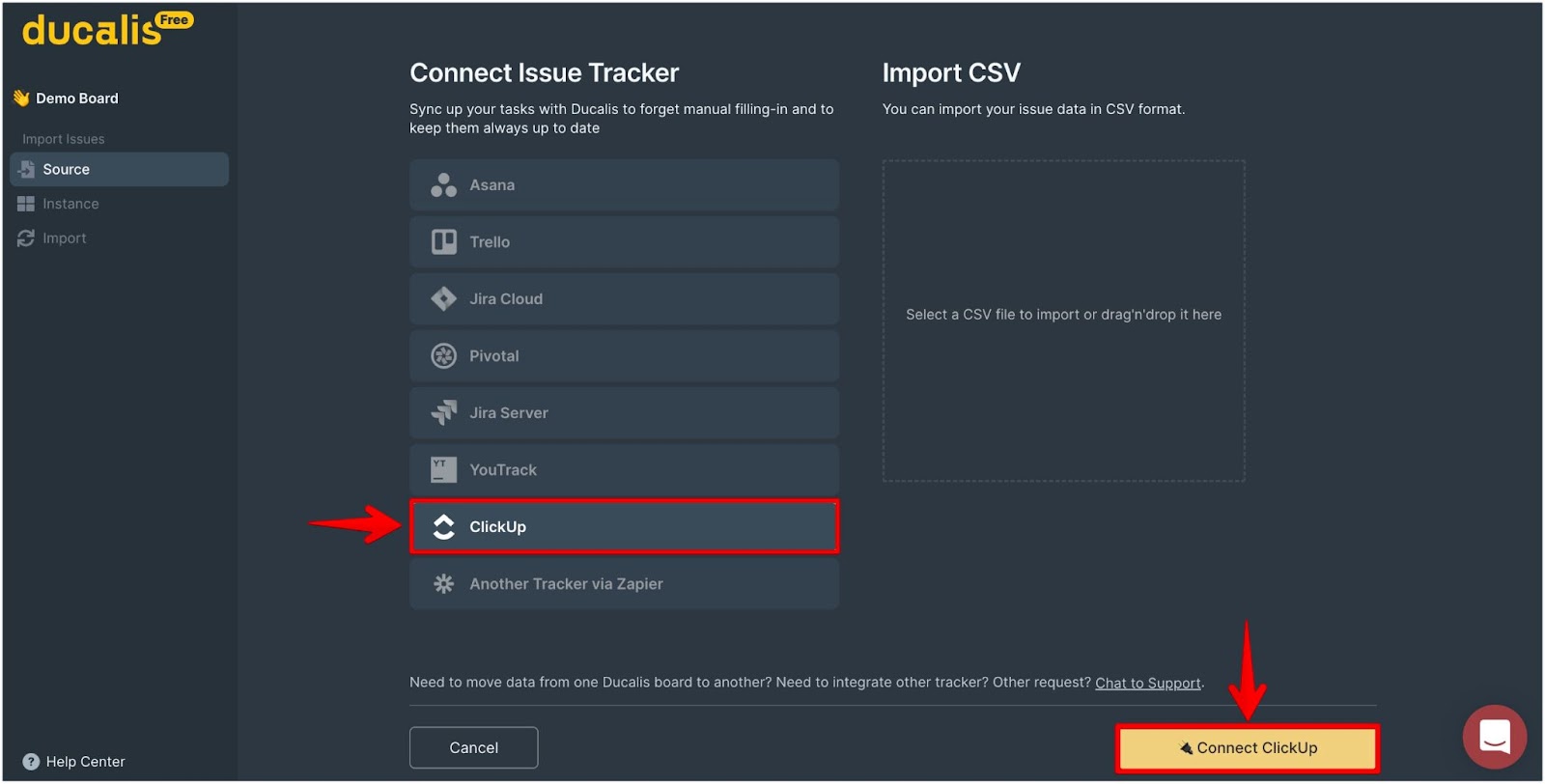 You will be redirected to ClickUp for authorization. Log into your ClickUp account.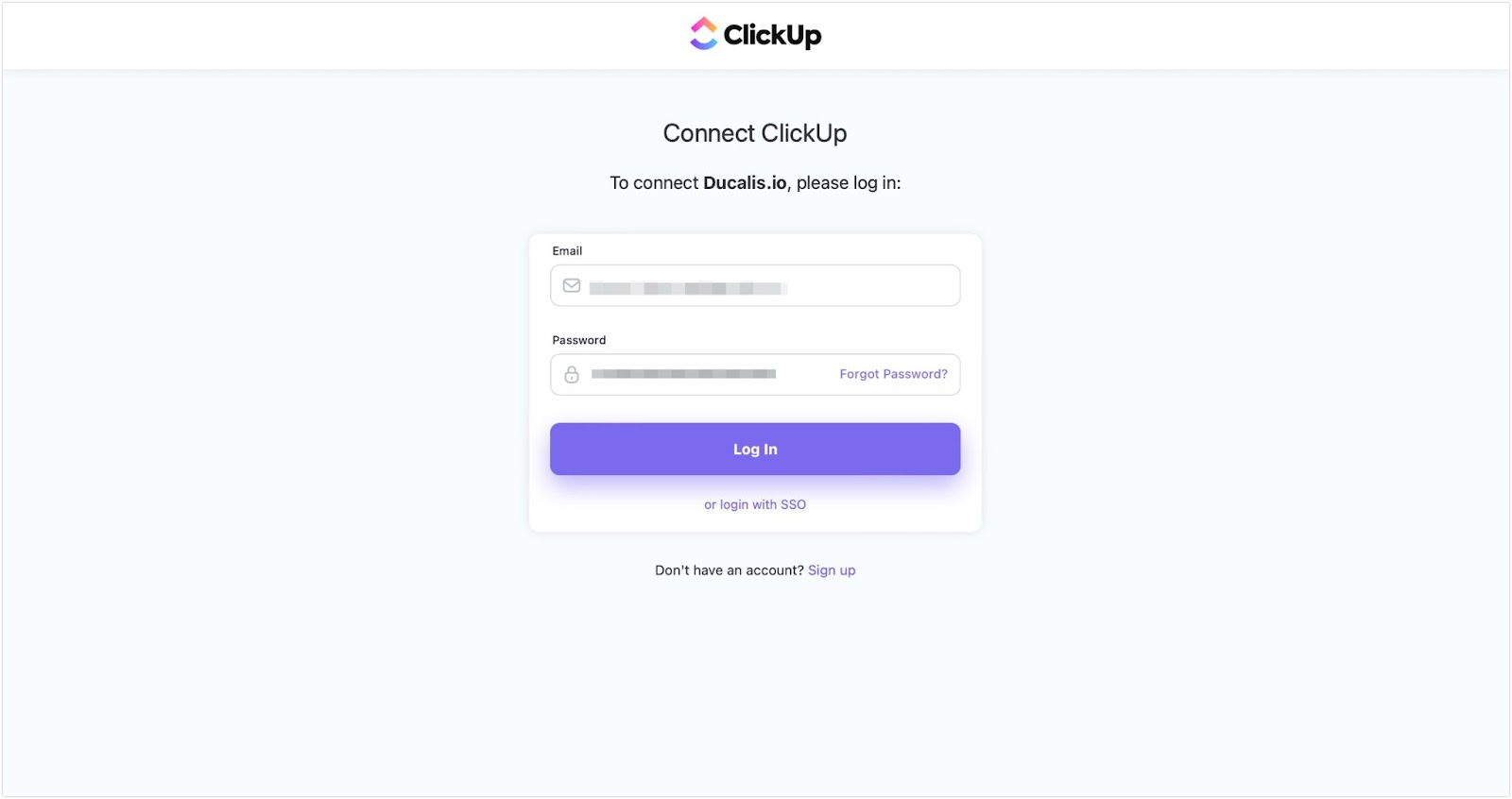 Choose the workspace you want to import issues from. Click Connect Workspace.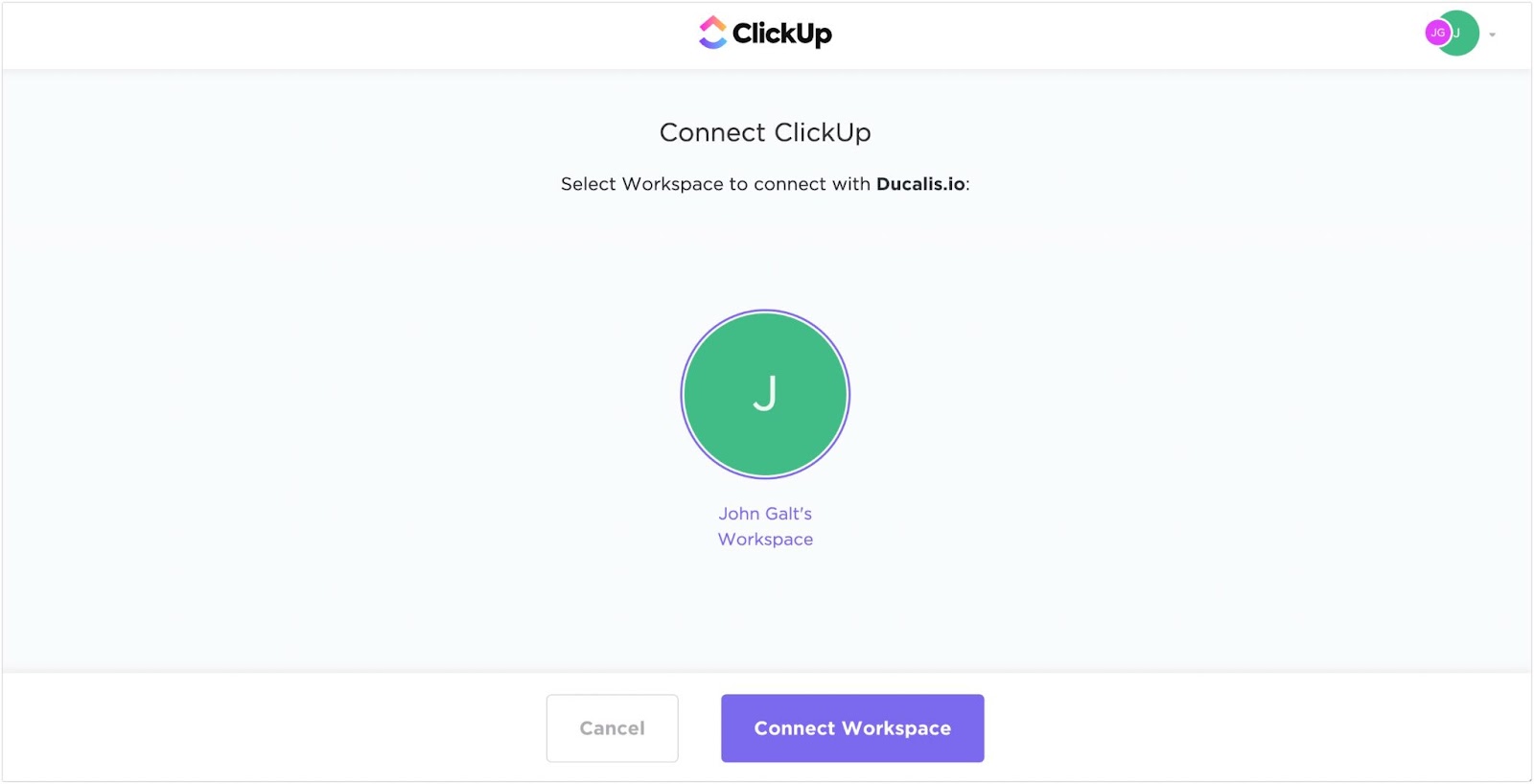 Proceed to Import issues.
Importing Issues
Under Instance, choose the workspace that you connected to go on and import issues from it.
If you want to add another workspace, click Add new instance.
After selecting the instance, click Import from [Workspace].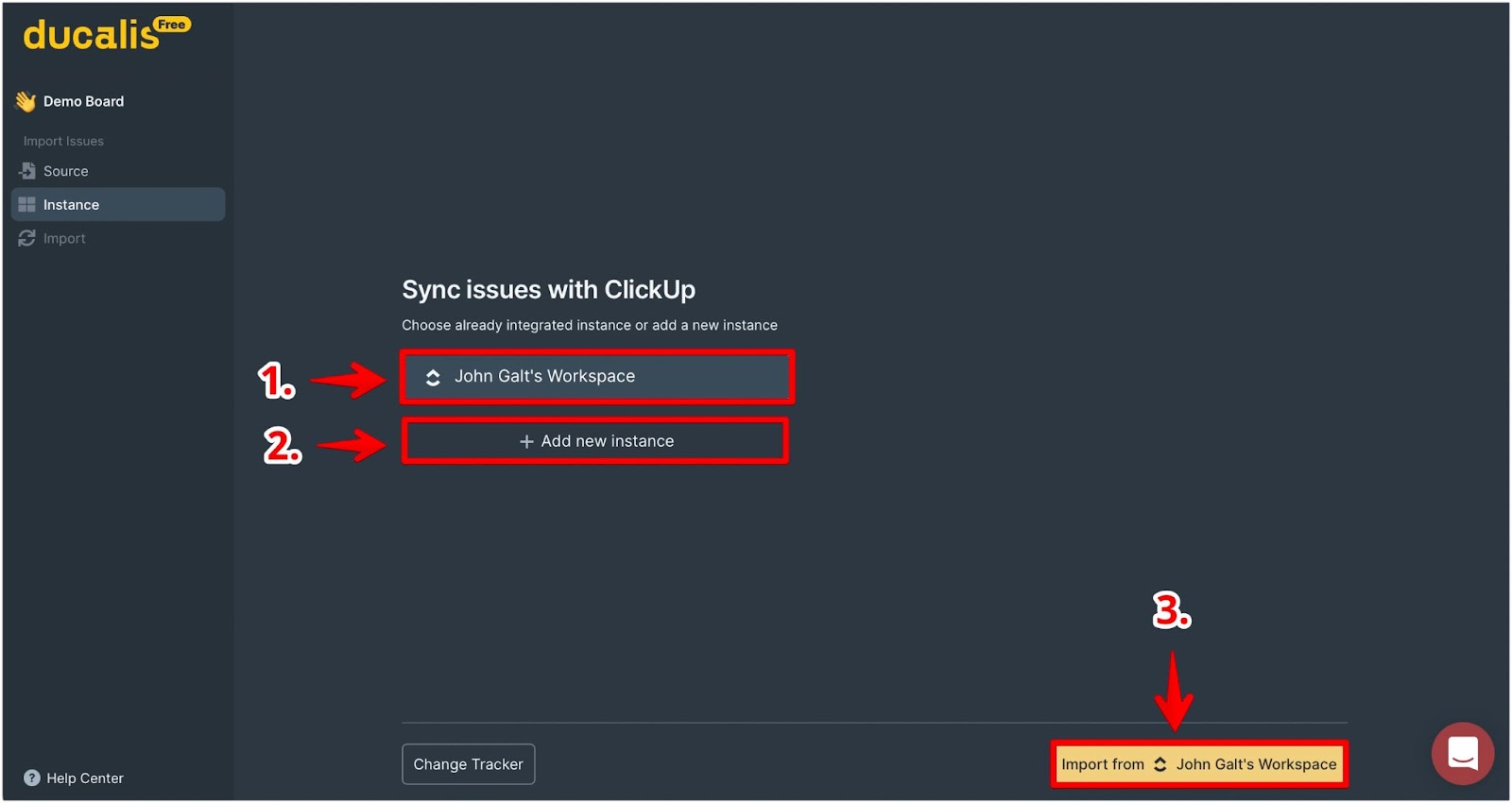 Apply filters to choose a set of issues you want to import from ClickUp for prioritization.
When you have selected the filters, check the preview to see if all the issues you want to import are there.
Click Start Import to finish the import.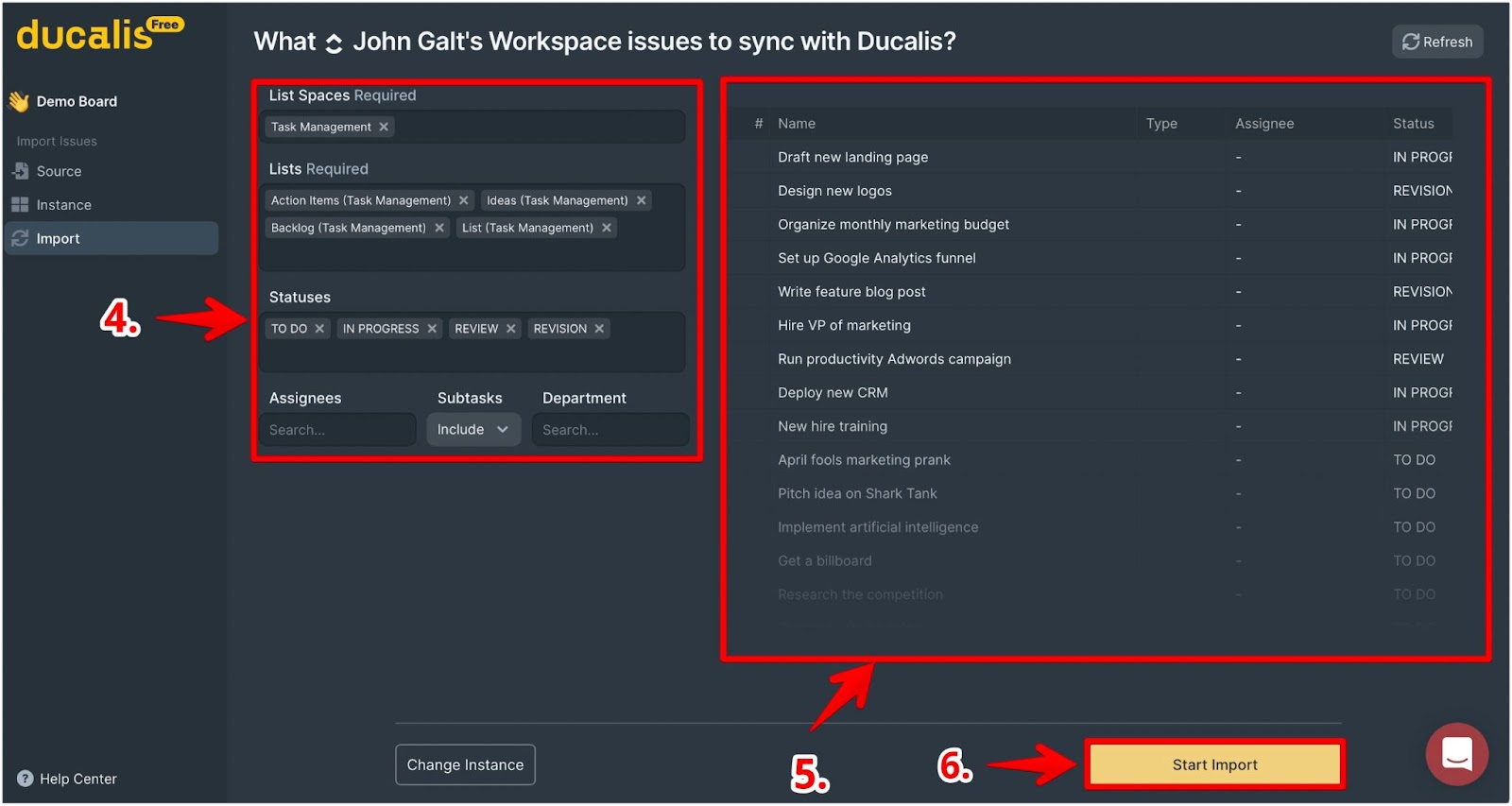 A board with Issues imported from ClickUp. They are indicated with a ClickUp icon.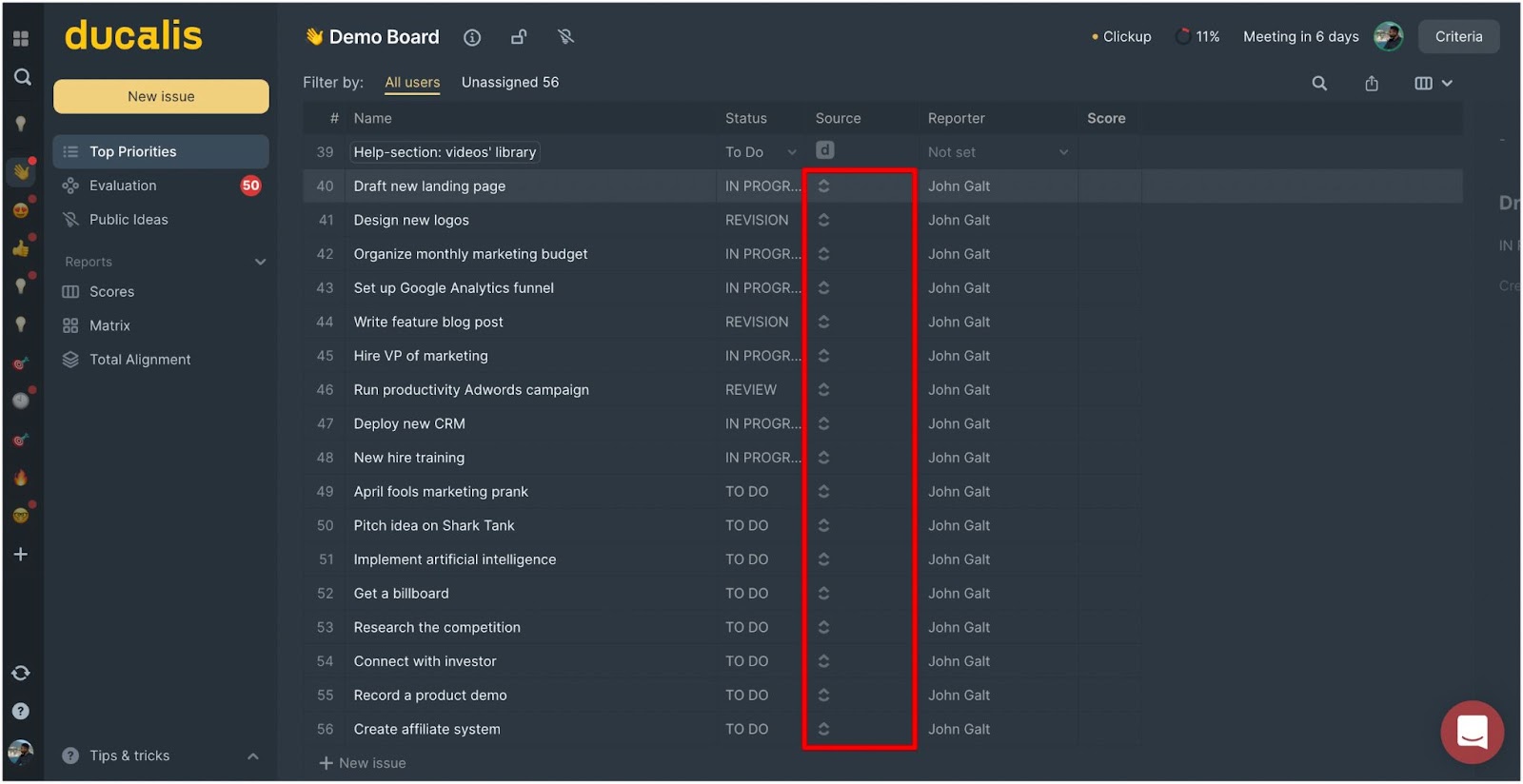 On the top panel, find ClickUP and click on it to:
access more set-ups like 2-way sync.
or to change your filter settings to add or remove issues from the board.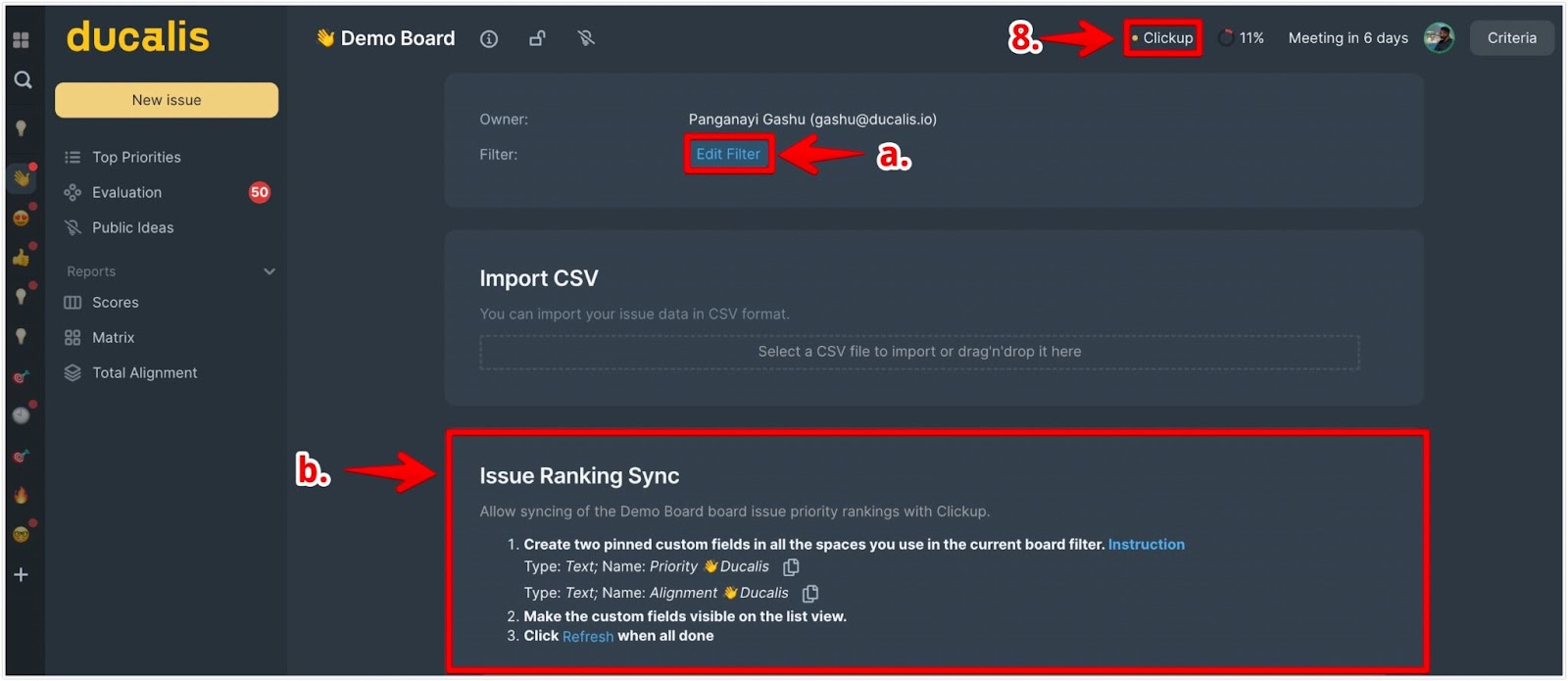 Editing Import Filters
Editing import-filters helps to:
add more issues that you import from ClickUp,
or remove some issues from a Ducalis board.
To edit filters:
Find and click ClickUp on the top panel.
Click on Edit Filter.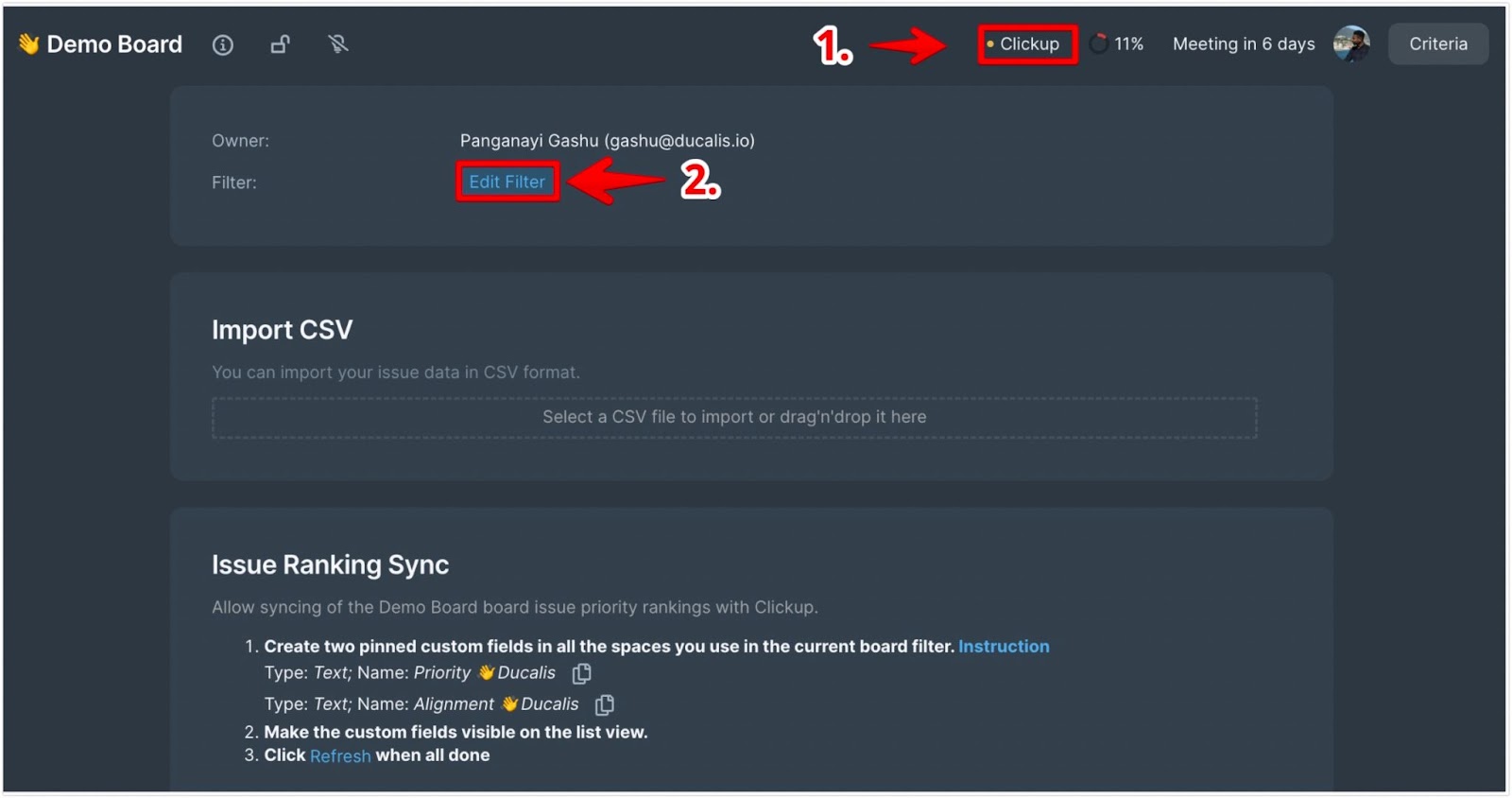 Add or remove some filters to add more issues or remove some issues, respectively.
Click Save to keep your changes.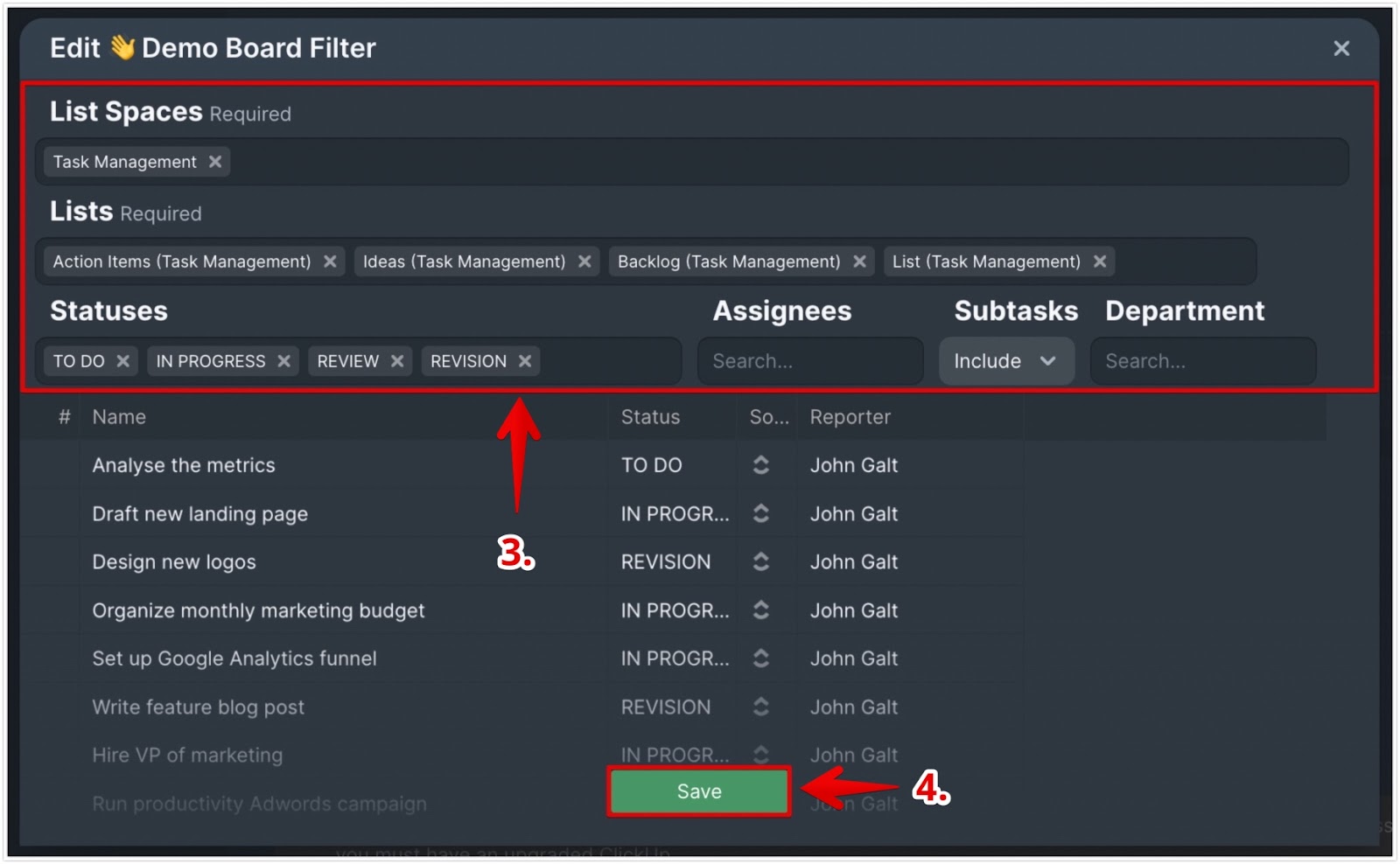 Removing the Integration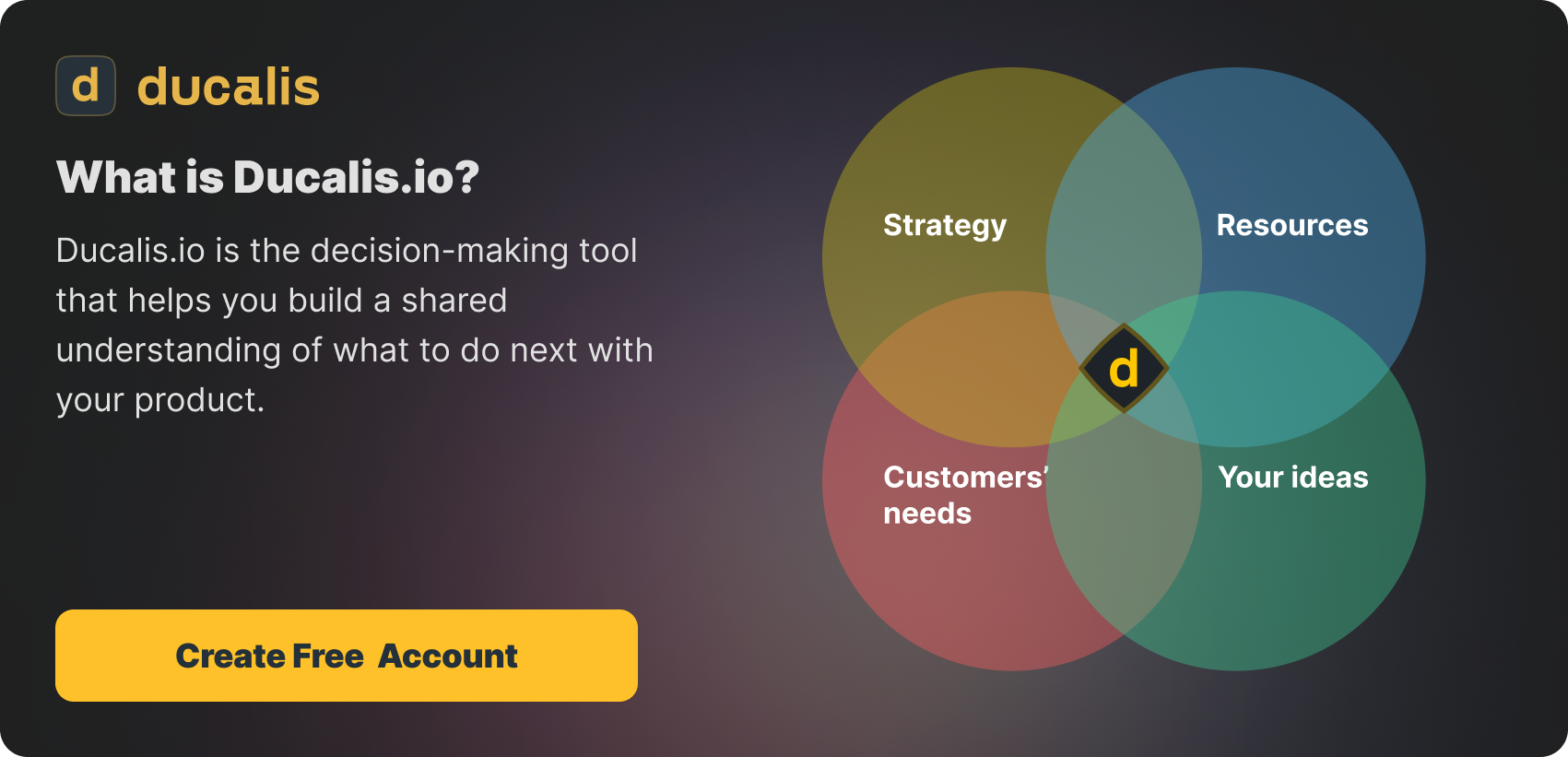 What's Next?
When you have integrated and imported your issues from ClickUp, you can go ahead and enable Two-way sync so that you can sync back your prioritization results to your ClickUp account.
Learn more about how to enable two-way sync with ClickUp.