Integrating Linear With Ducalis
In the board that you've just created, go to Backlog Management settings.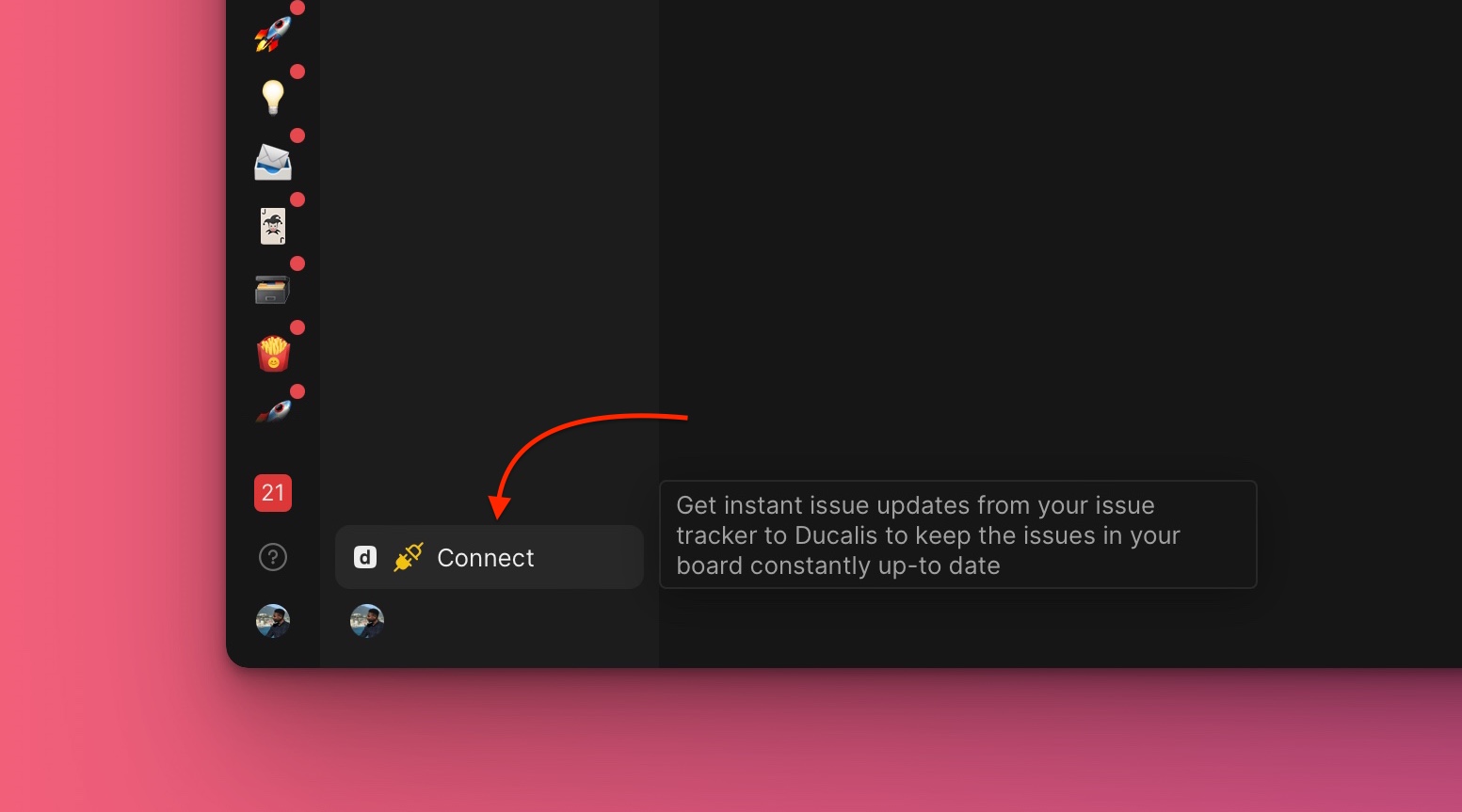 Under Backlog management settings scroll down to Sync In and click Connect Issue Tracker.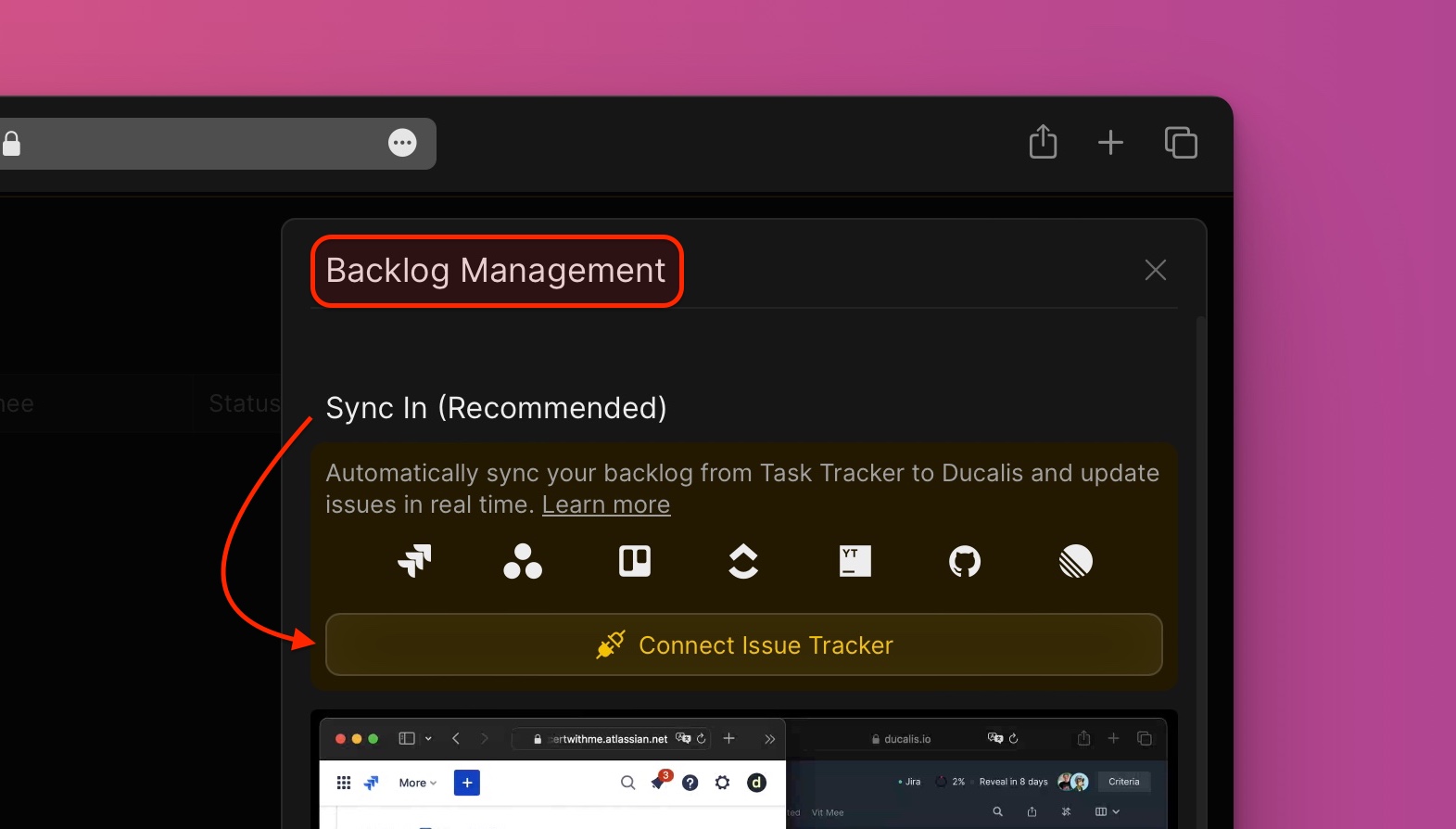 Under Source, choose Linear as your source of issues.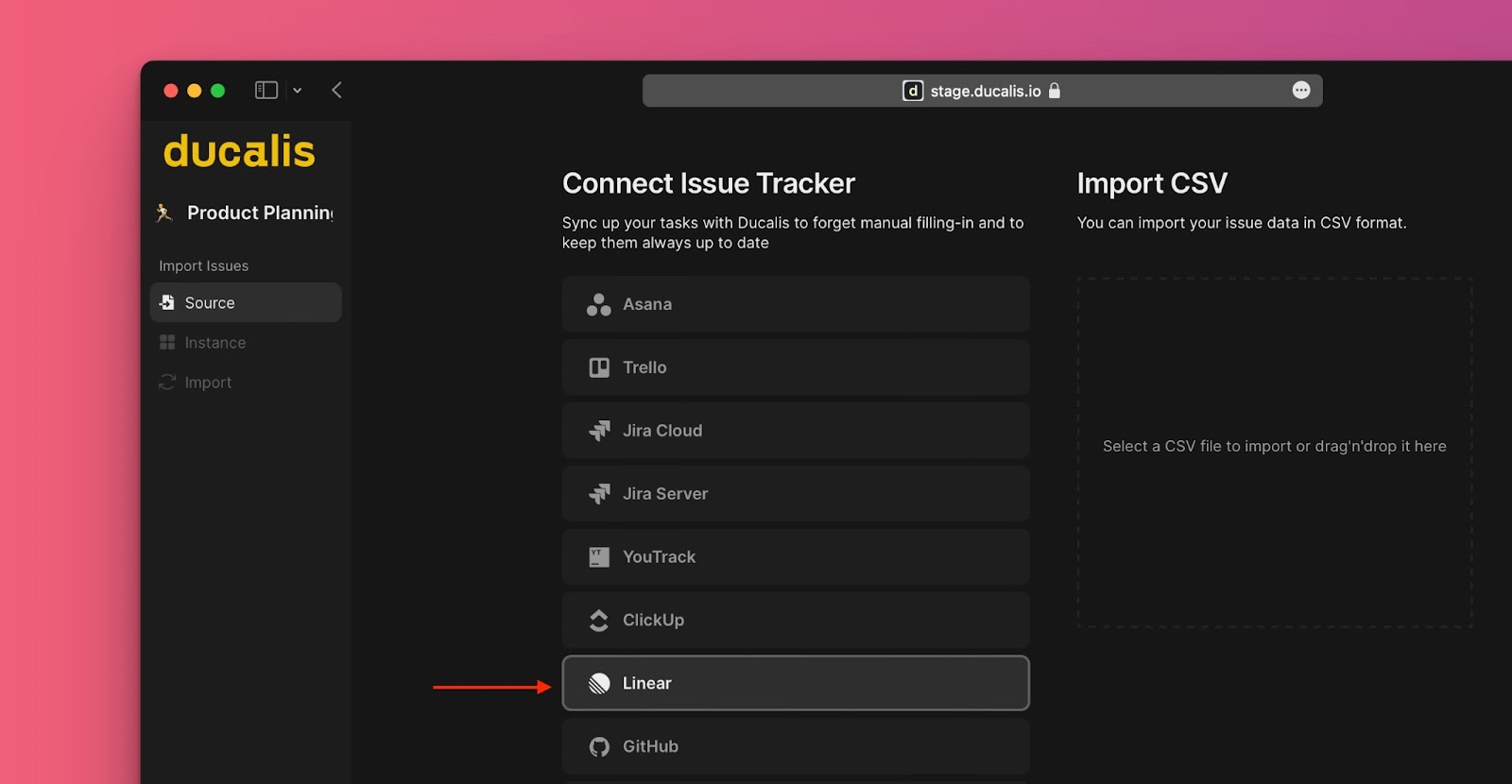 Then click Connect Linear.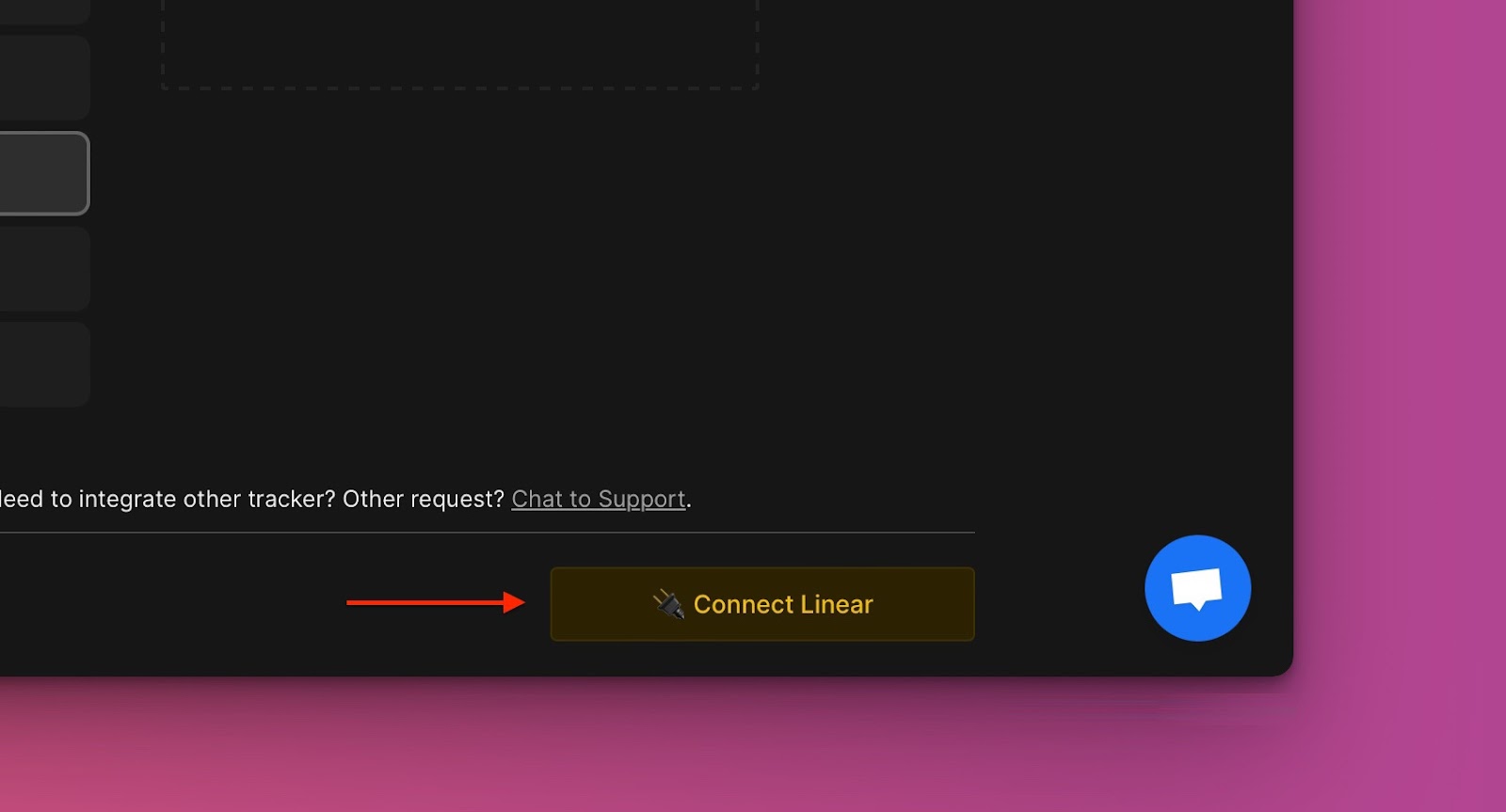 Authorize Ducalis to access your Linear account.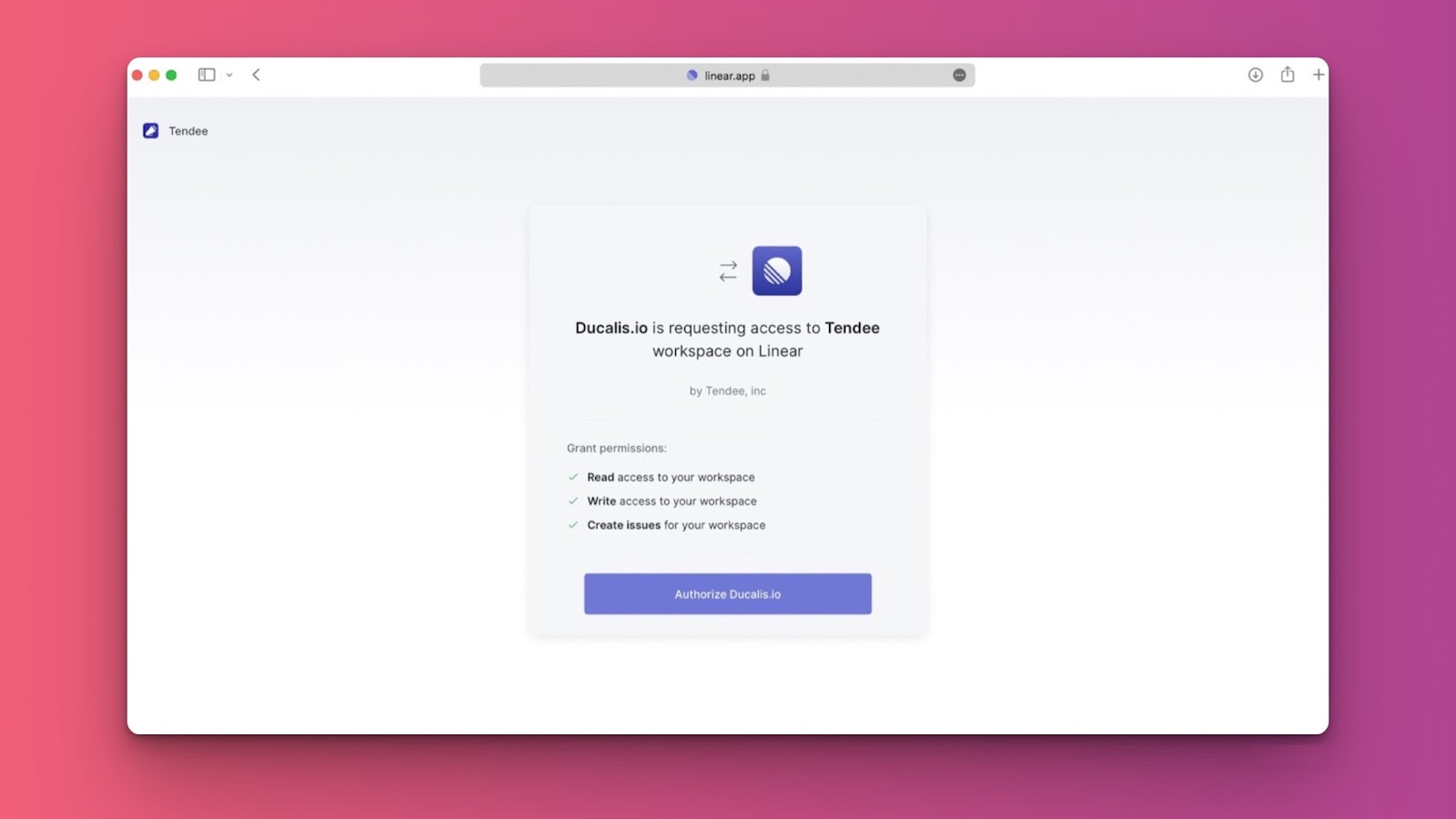 After integrating, proceed to import issues from Linear.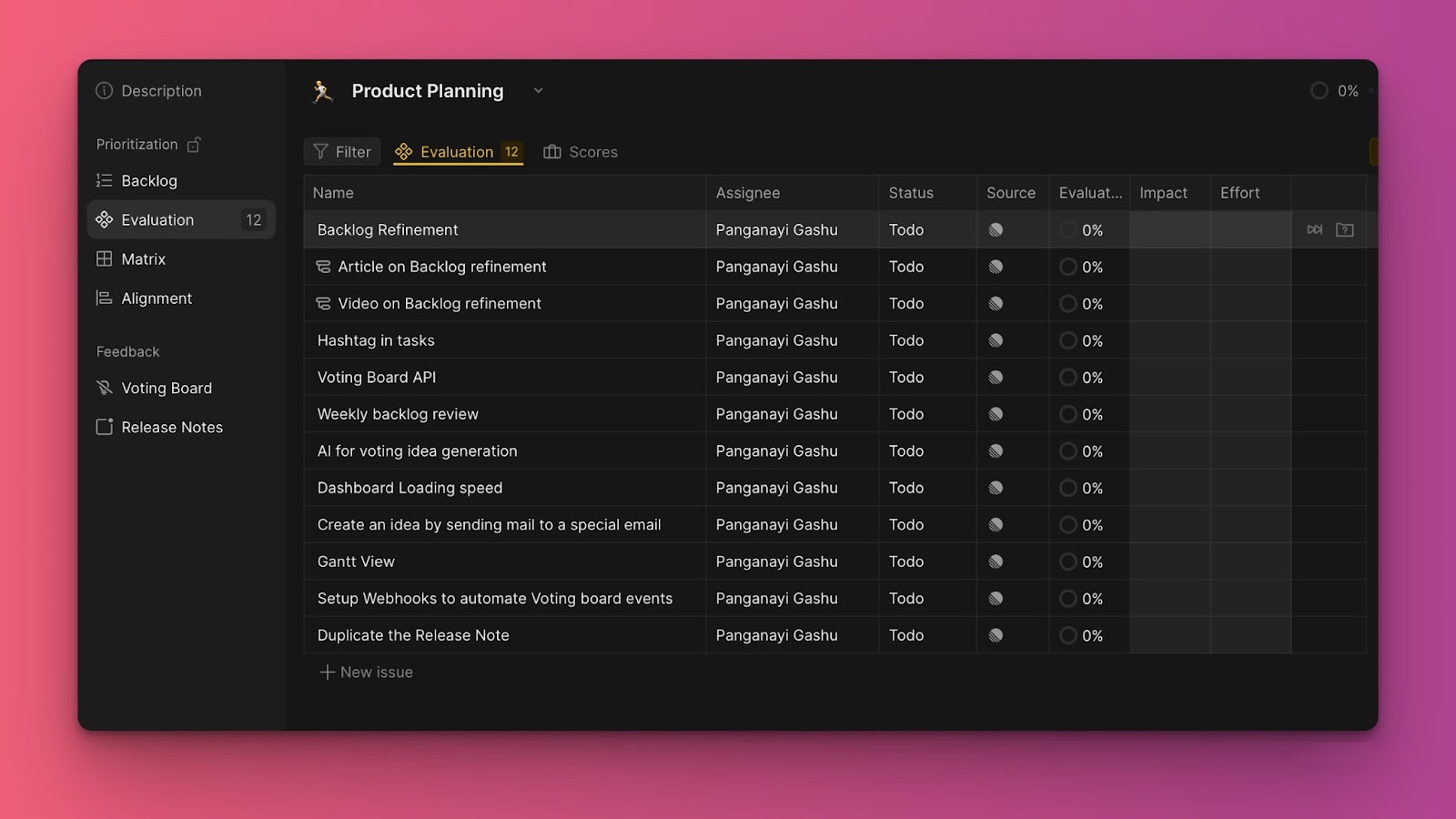 Importing Issues from Linear
Choose the Instance you want to get issues from. If you want to connect a new instance, just click Add a new instance.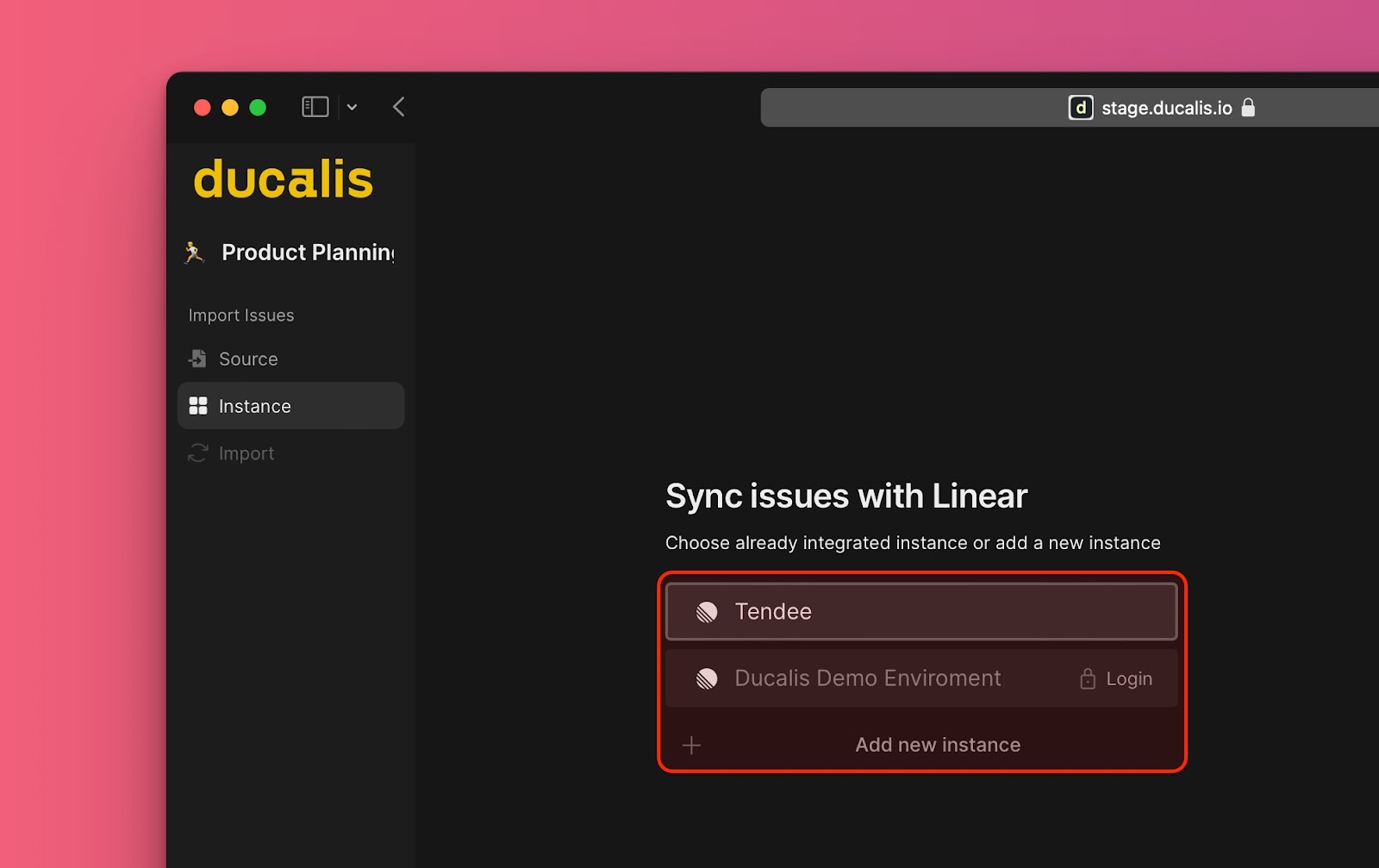 After choosing an instance click Connect [Instance].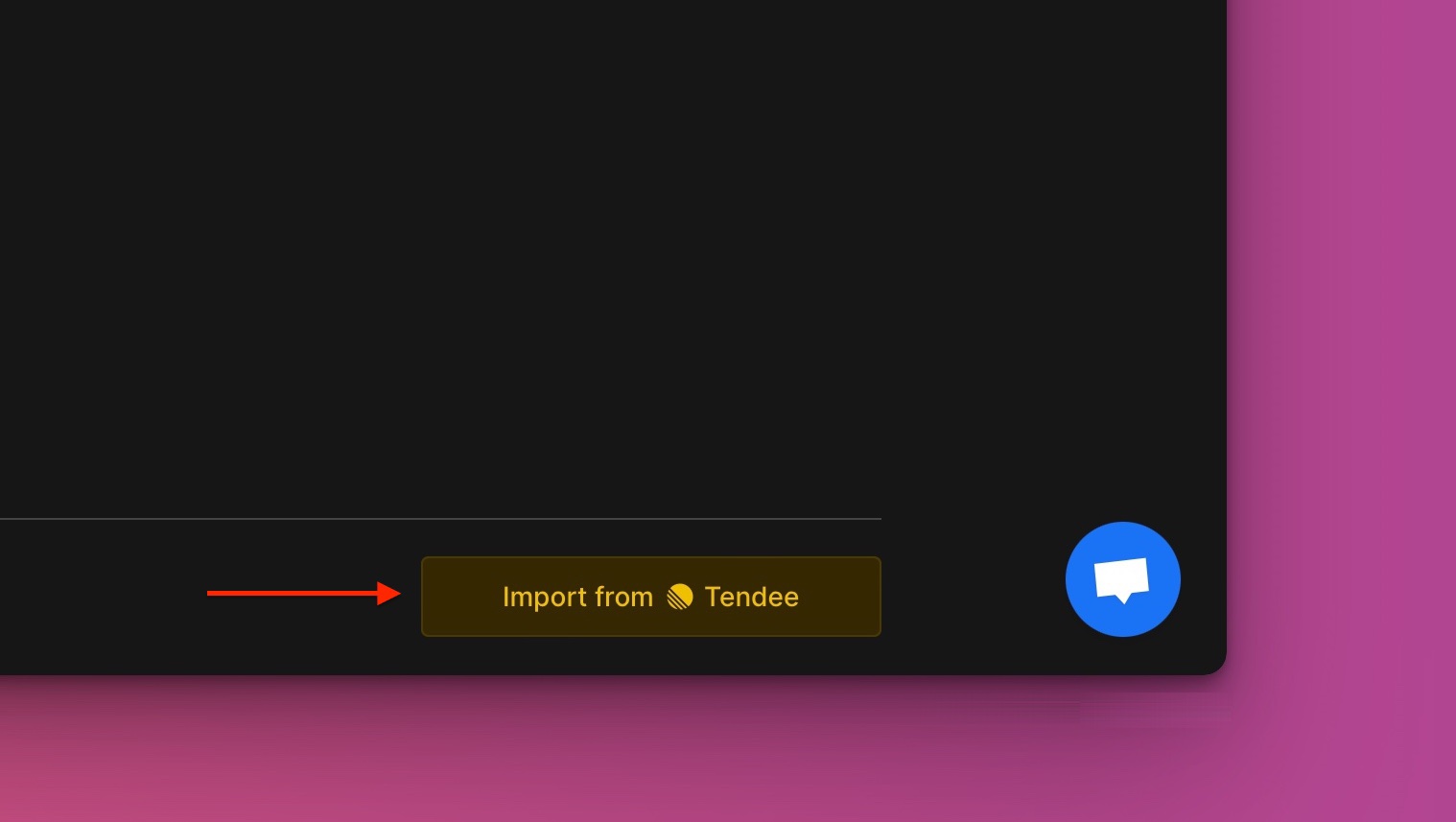 Choose the issues you want to import by applying filters.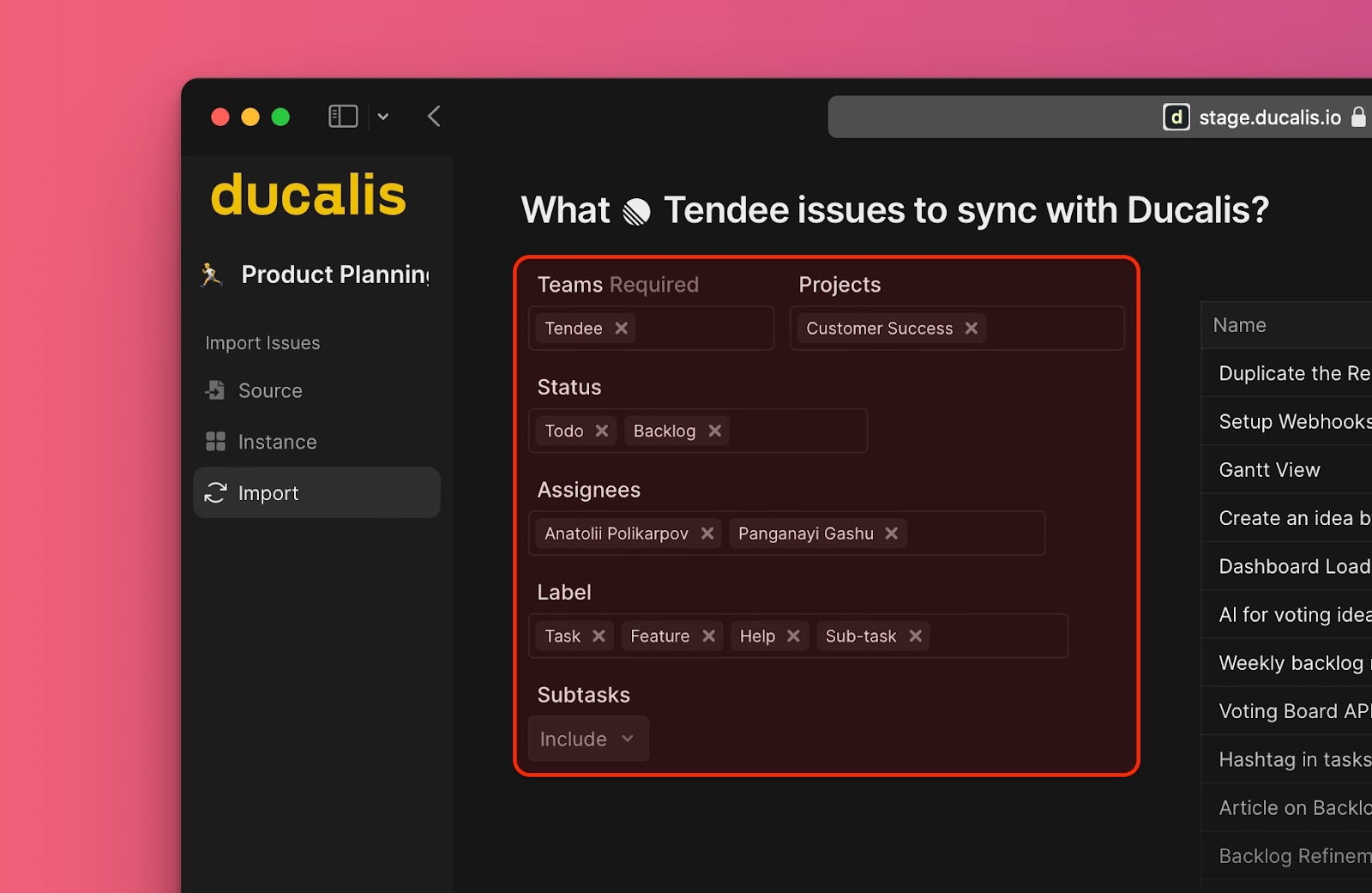 After you're done, click Start import.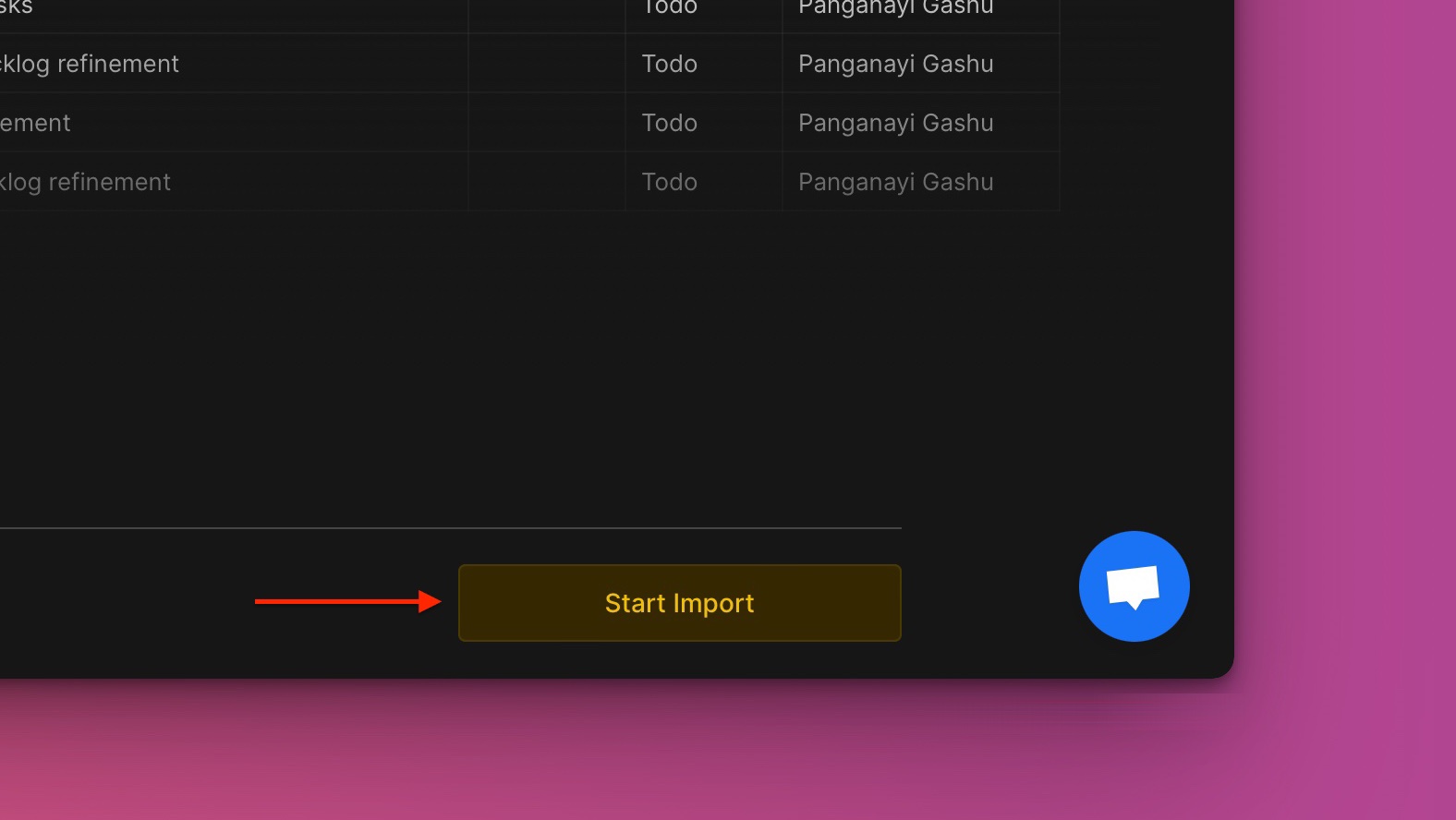 A board with issues imported from Linear that are ready for prioritization.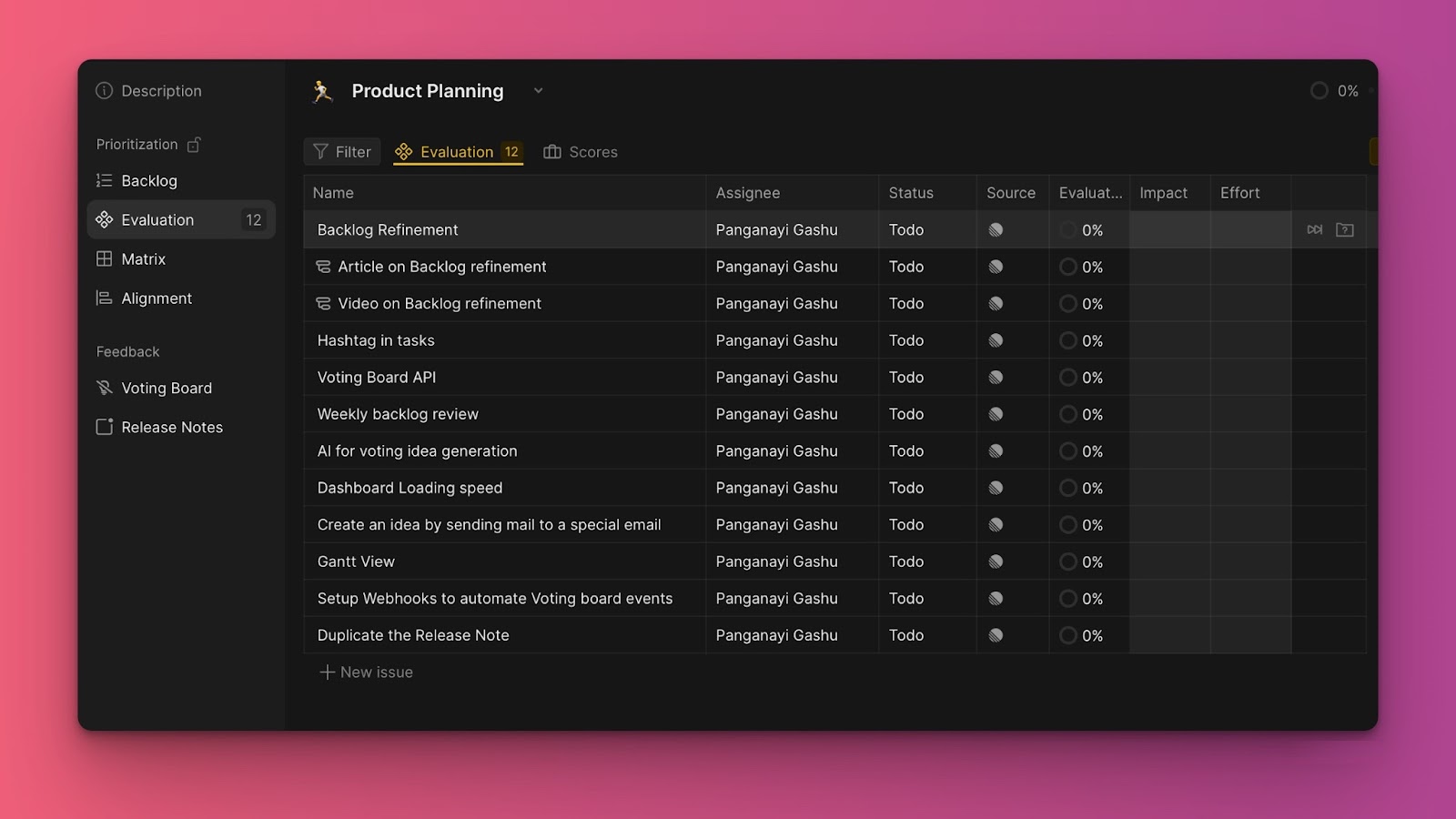 Editing Import-Filters
Editing import-filters helps to:
Import more issues from Linear to the same board.
Remove issues from a board without removing the integration.
To edit import-filters:
Go to Backlog Management settings.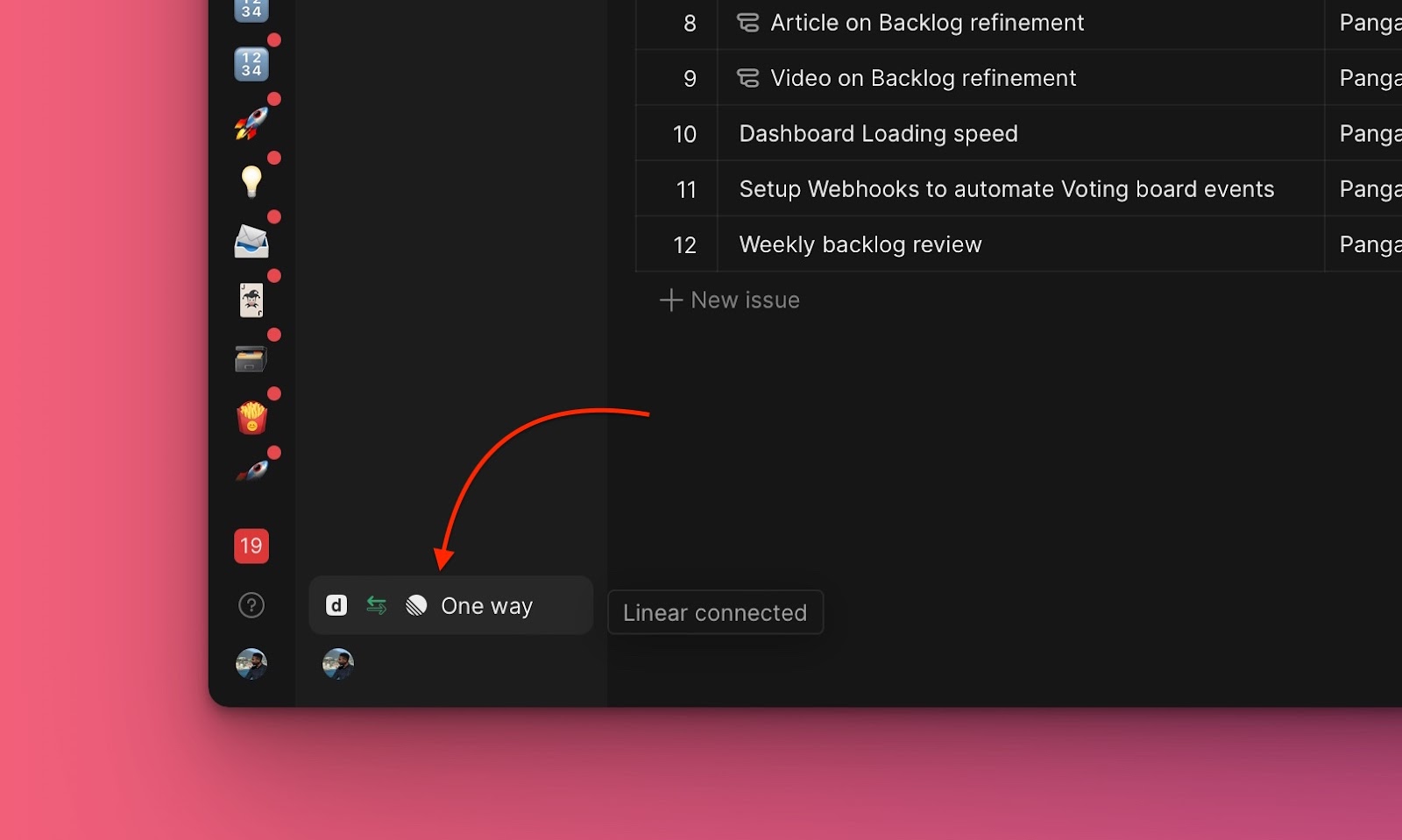 Under these settings, scroll down to Sync In, then click Edit Sync-In Conditions.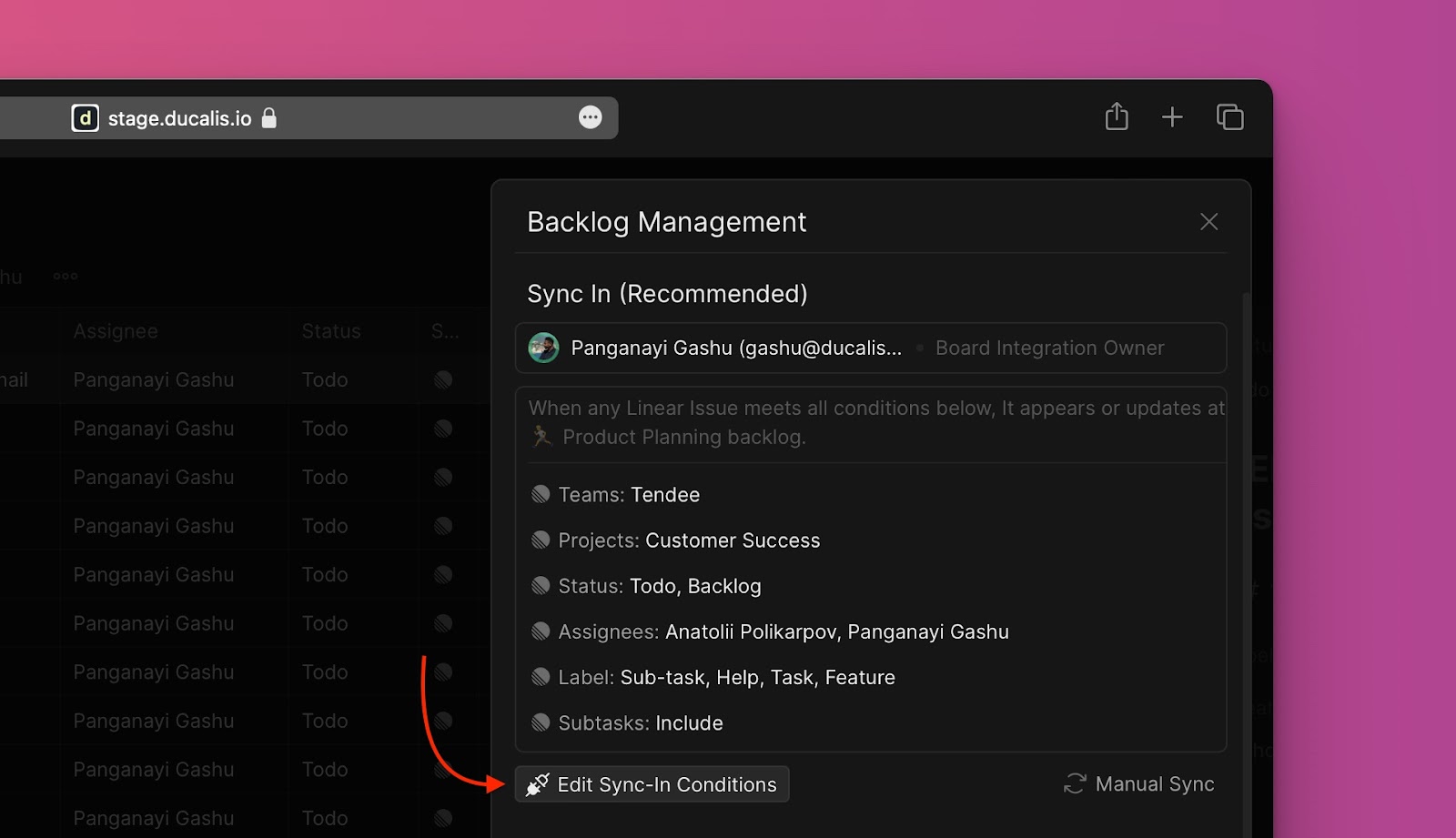 Add or remove some filters to add more issues or remove some issues, respectively.
Click Save to keep your changes.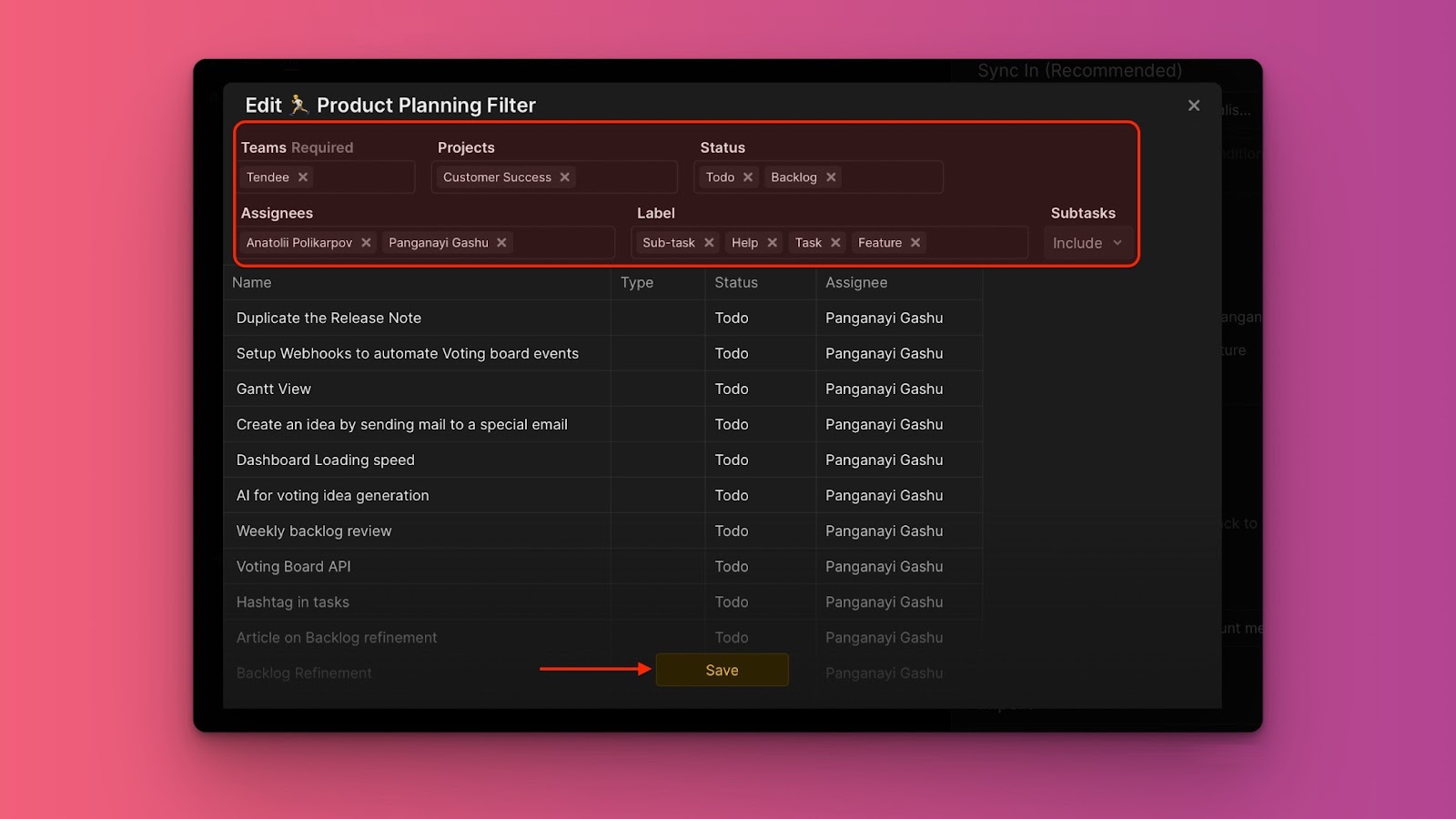 Removing the Integration
What's Next?
While you are working in Ducalis, you can create issues for your Linear backlog – no need to leave Ducalis to go and create an issue in Linear.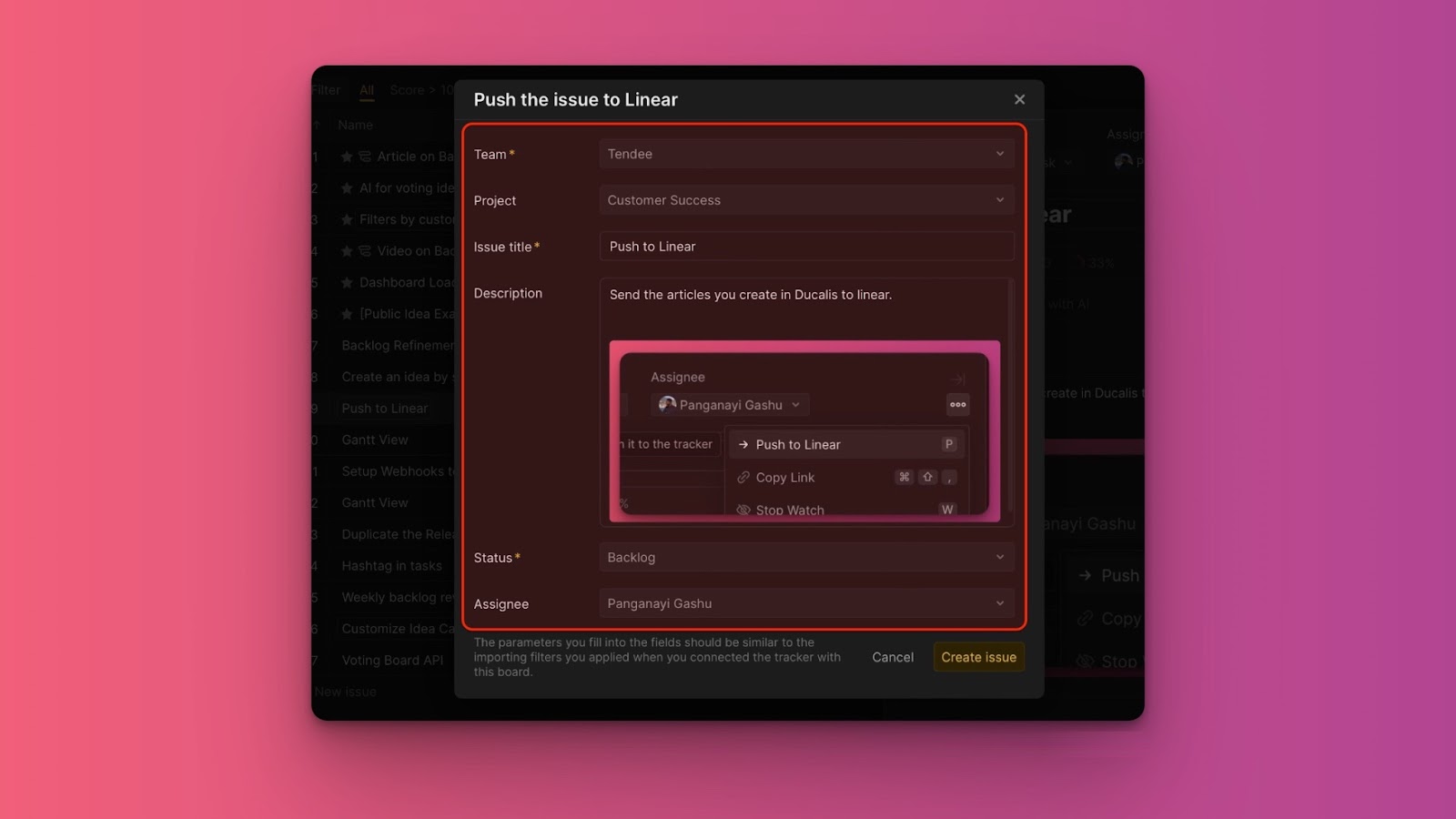 Learn more about Push to Linear.