Prioritization is best when done collaboratively. To involve your teammates in the evaluation process, you have to invite them to your organization.
How To Invite a User
On your dashboard, hover over to the left-side menu and click on Account Users.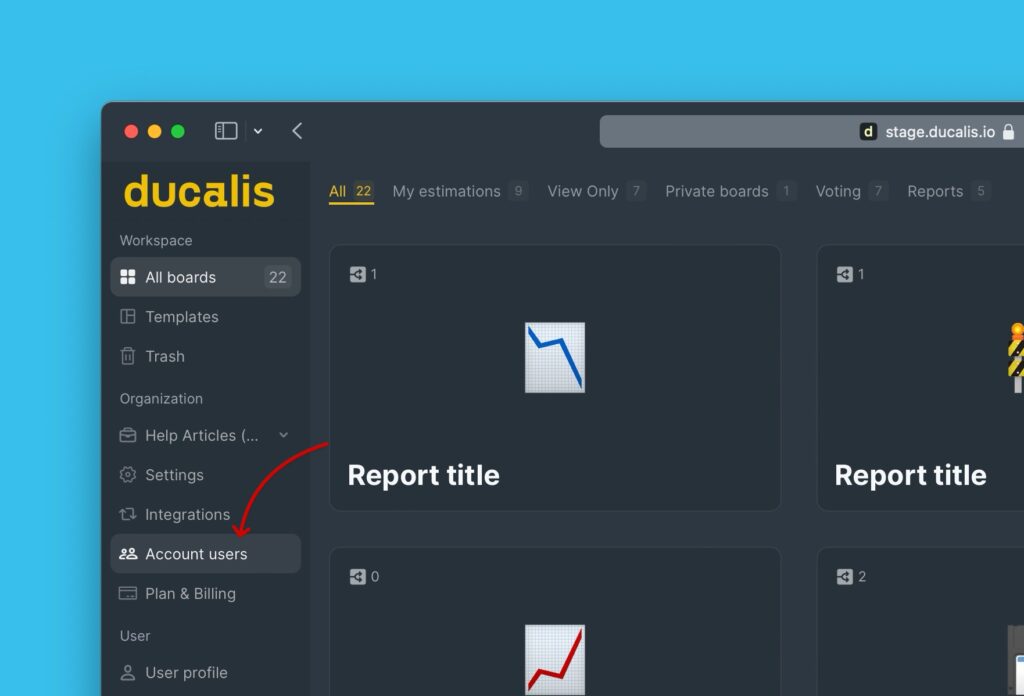 Under Members, click on Invite.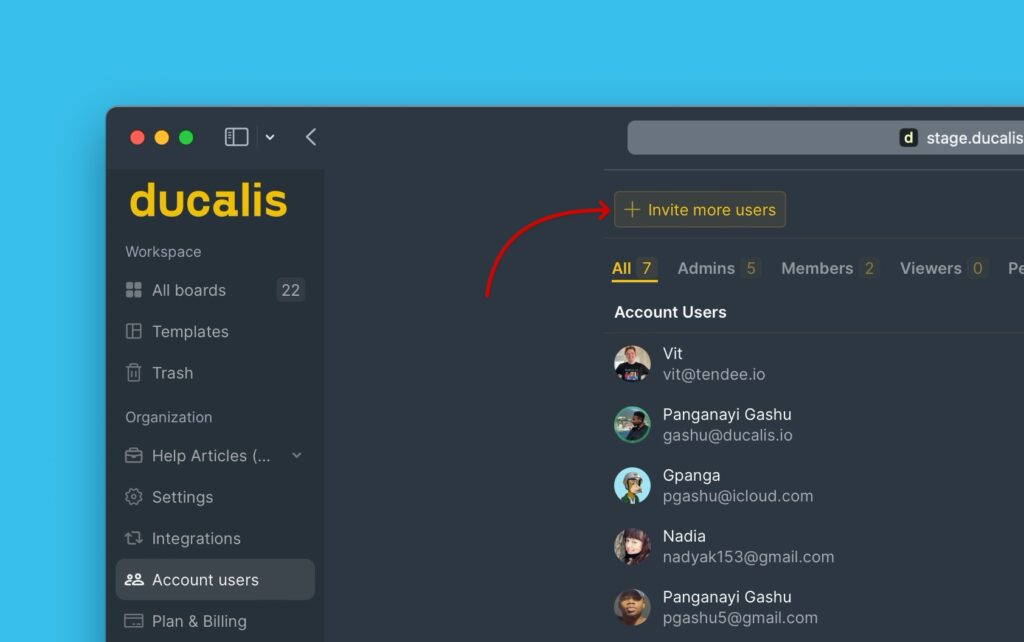 Sharing Access Link
Click the Copy Link.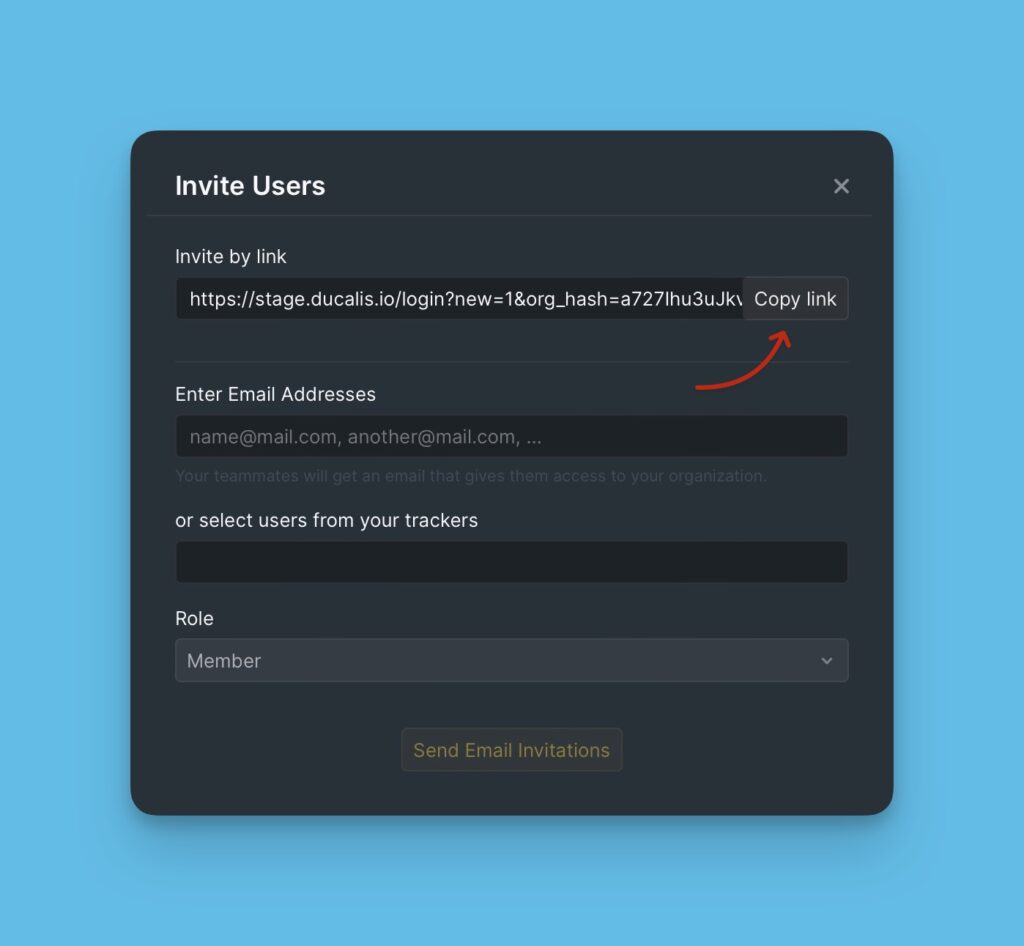 Share the link with the users you want to invite.
Ask them to sign up or sign in via the link.
They will appear as Admins of your organization. You can change their status after they accept the invitation.
Sending an Invitation Email
Enter the email addresses of the users you want to invite.
OR
If you've integrated a tracker, choose from the list of tracker users.
Choose their role—Admin or Member
Click Send Email Invitations.
A user should then sign up via the link in the letter.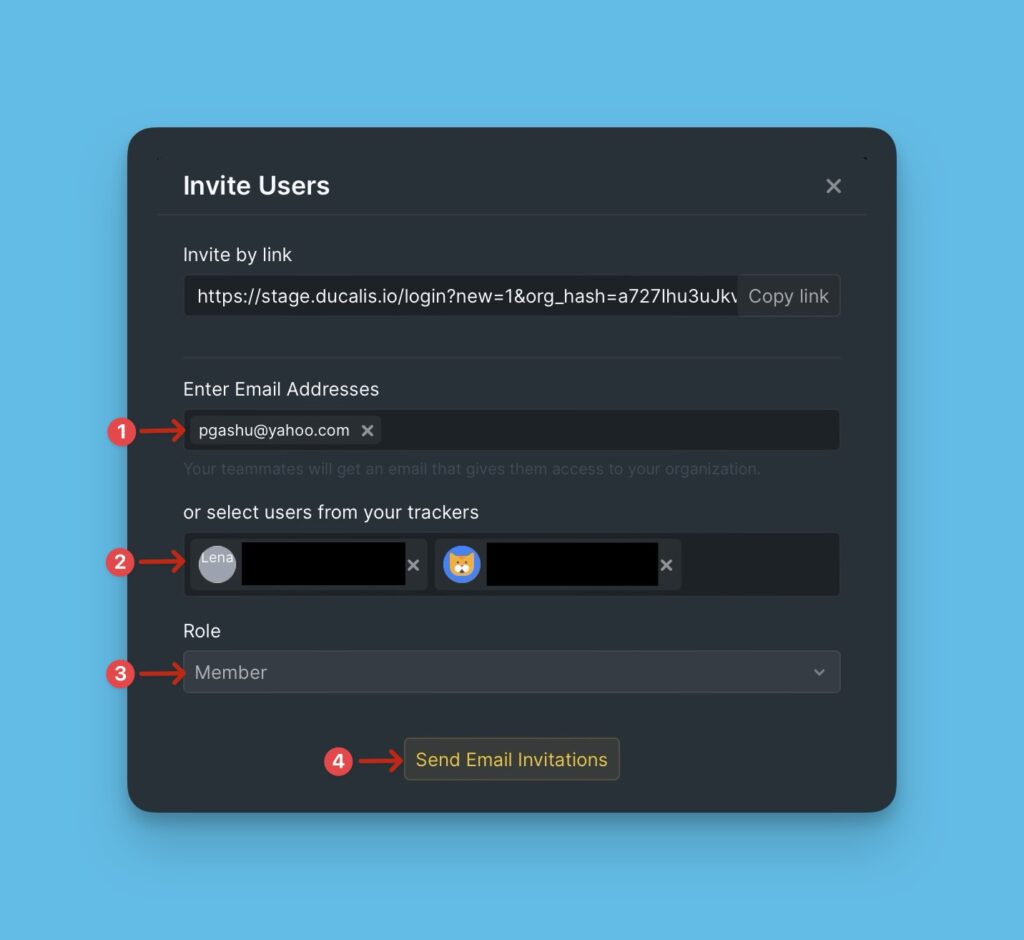 To Join an Organization
Ask the owner or an admin to share an Invitation link with you. Once you follow the link, you will access the organization as an admin.
To Switch Between Organizations
Hover over to the left-side menu on the Dashboard, then click on the name of the organization you are currently in.
Select the organization you want to switch to from the dropdown.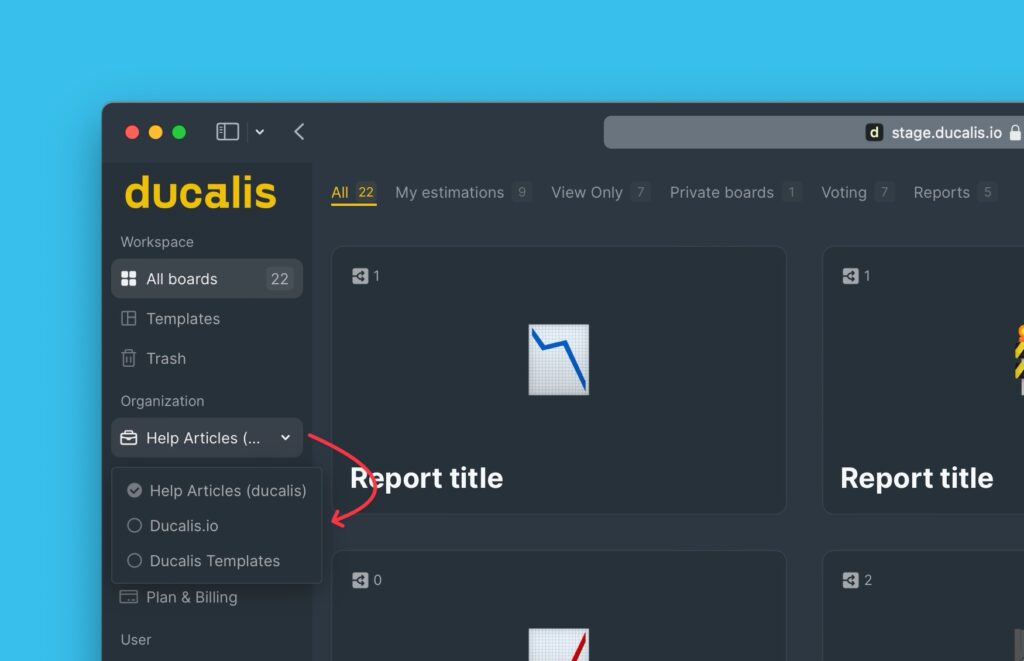 Pending Invitations
All the invitations you send that have not yet been responded to will be found under Pending.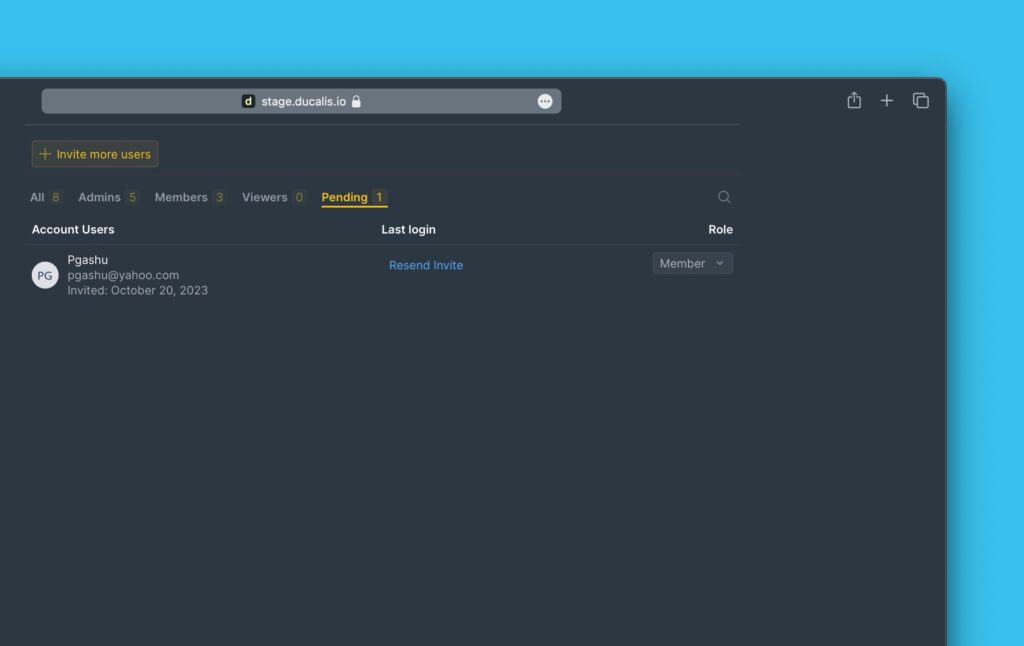 You have the option to change the user's role.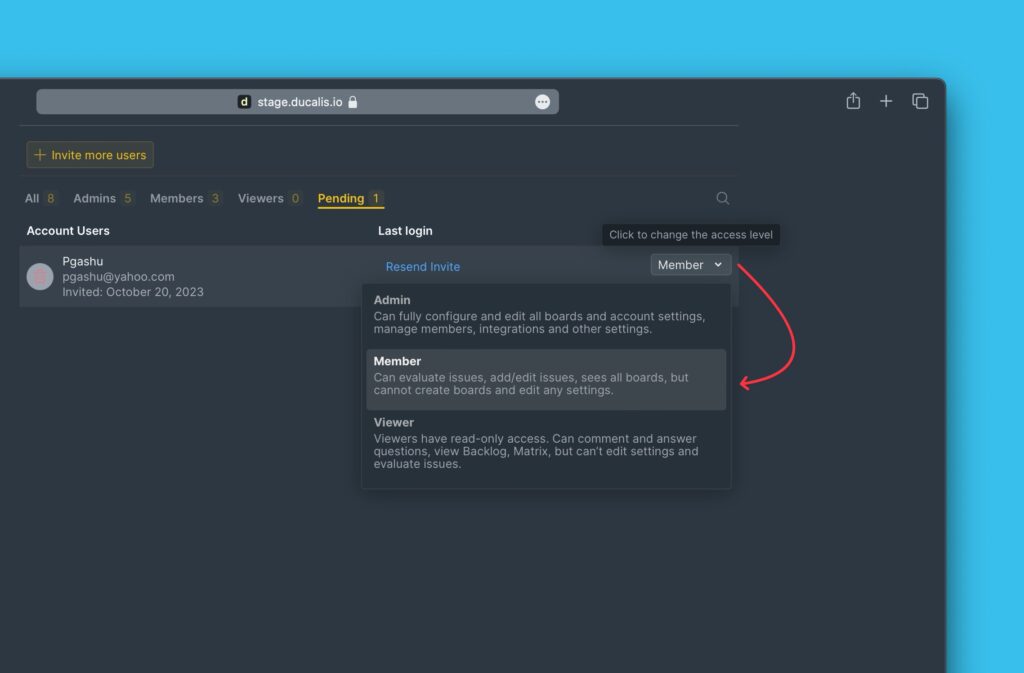 Filter users According to Roles
You can use filters at the top to see users under each Role.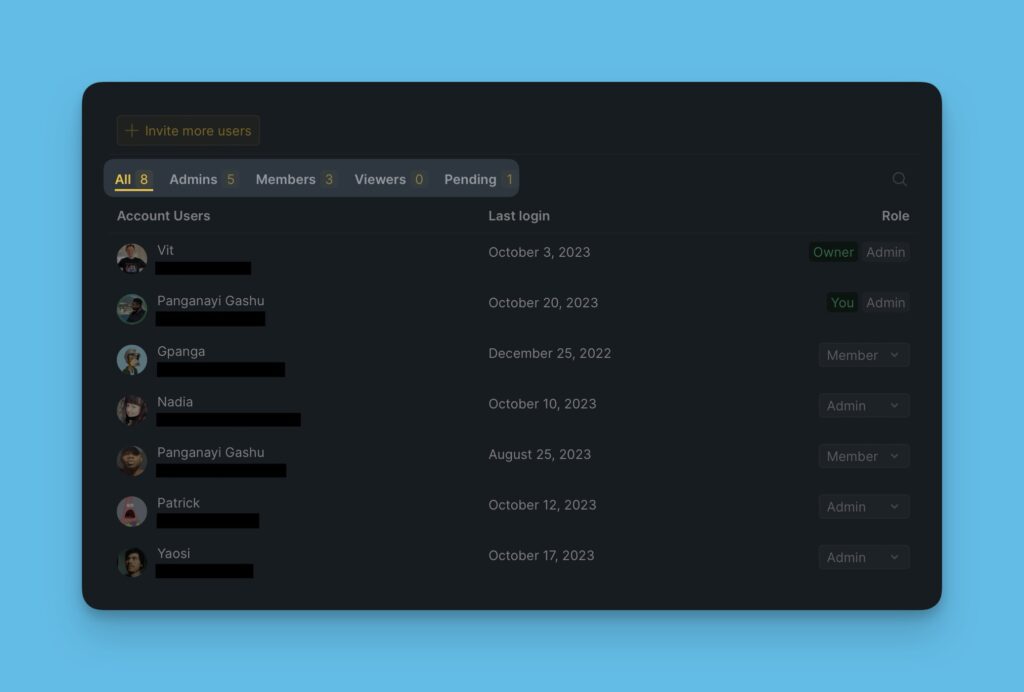 The number of users under each role is indicated at the top as well.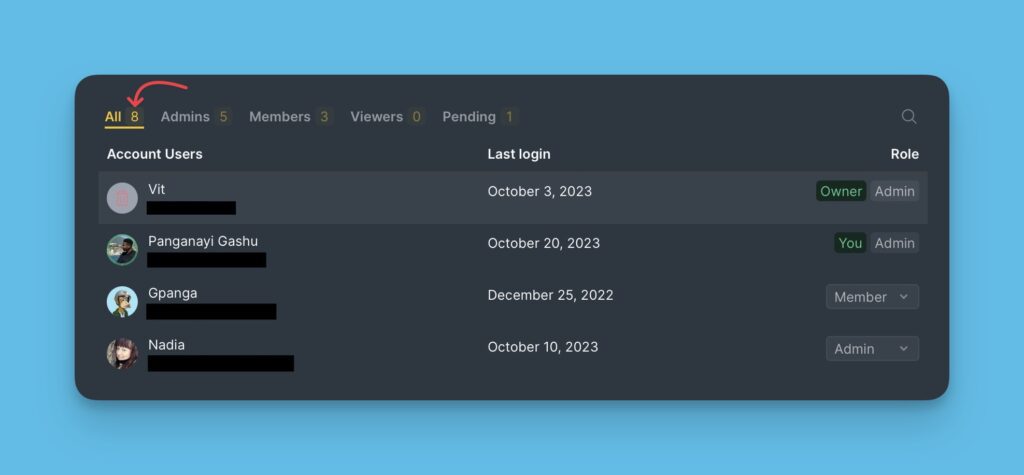 Deleting Users from an Organization
To see and manage the members of your organization:
Find Account Users on the left-side menu.
Click the Bin icon to block the person. People removed from the organization can't log in to it with the same email.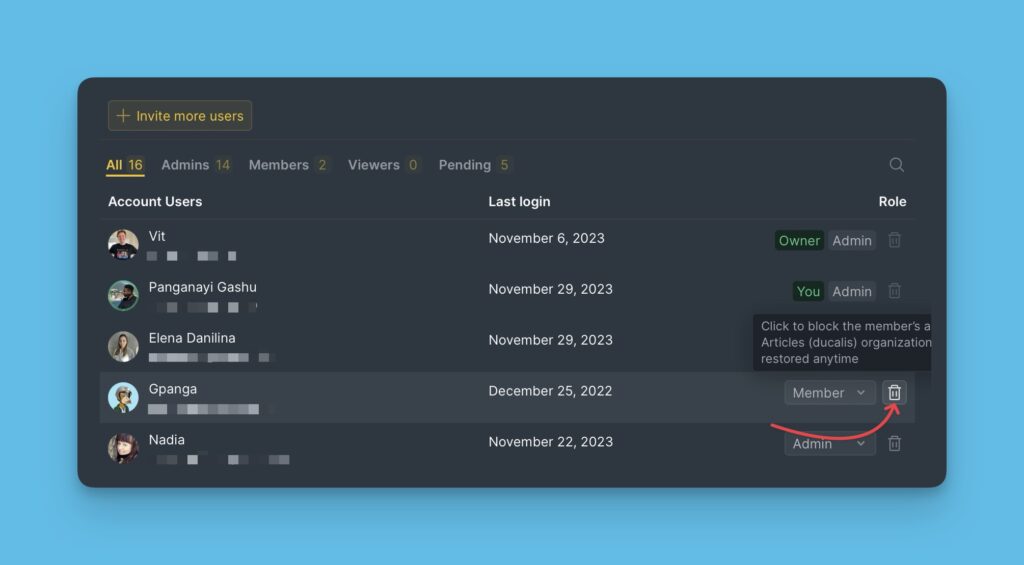 If you have any questions, please contact us in the chat bottom right corner.