Issue types distinguish different types of work in unique ways and help you identify and report on your team's work. They can help your team build a more structured working process.
Types can be customized down to the Board level.
Creating Issue Types
Admins can add or edit types in new and existing boards.
To create a new issue type:
In the table, under the Type column, click on the default issue type "Task".
Type the value in the text field.
Hit enter/create.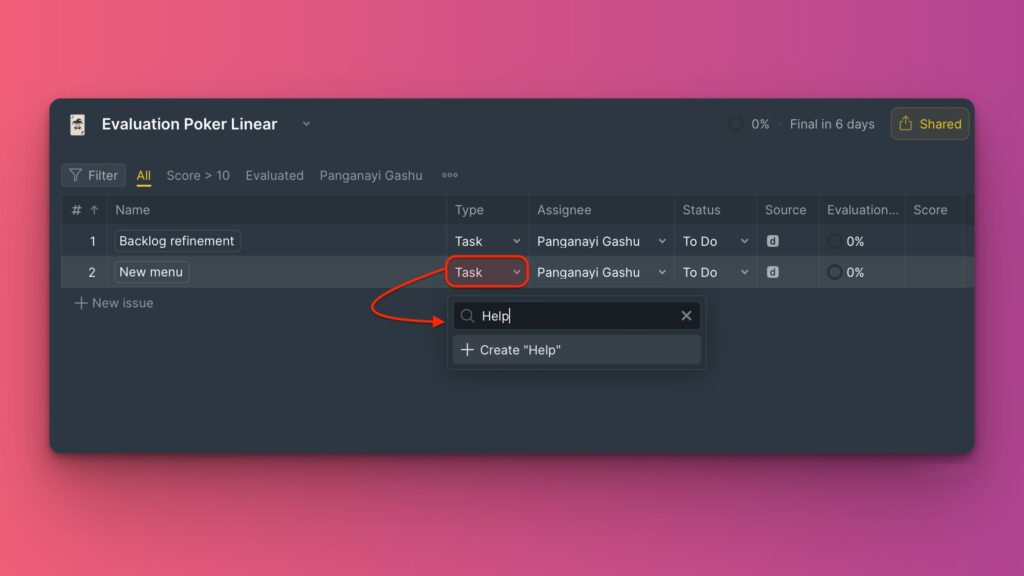 You can also create an issue type in the issue card.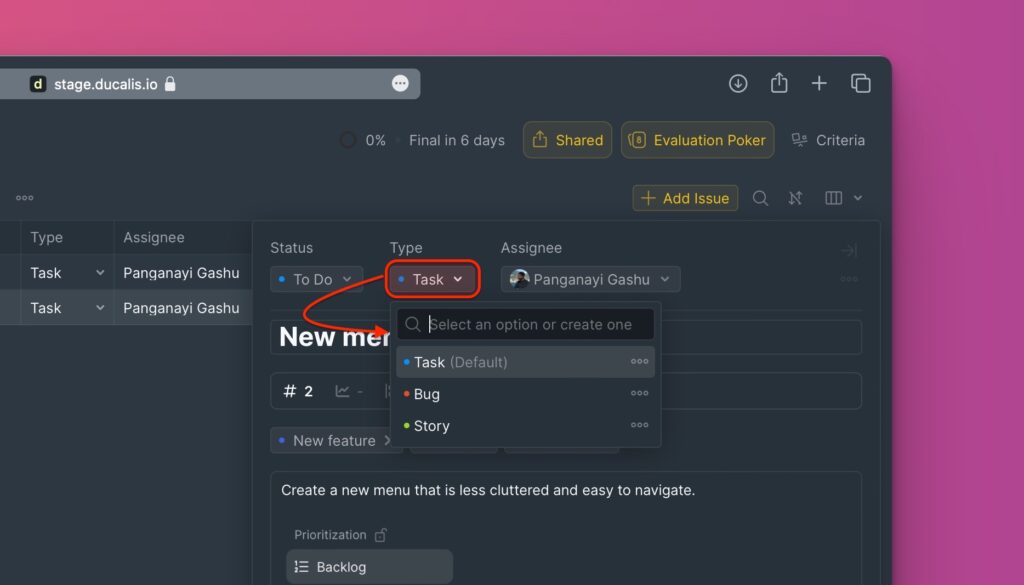 Customizing Issue Types
You can do this right on the table or on the issue card. Click the ellipses … next to the issue type that you'd like to edit. The editing options you have are:
Renaming the issue type.
Removing the issue type.
Changing the color code for an issue type.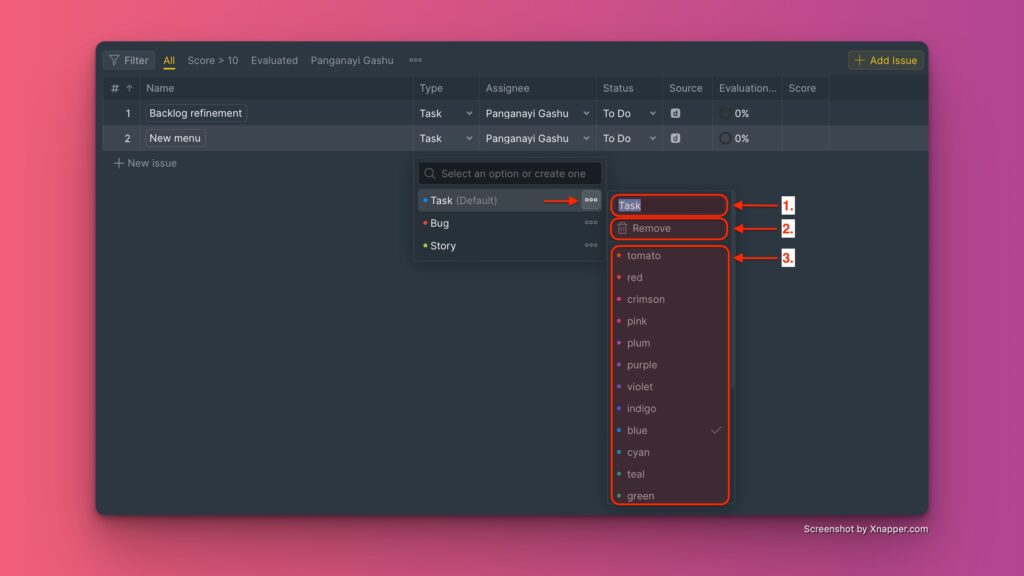 If you decide to remove an issue type that is assigned to some issues, we'll ask you to choose another existing issue type to assign your issues with the issue type that you want to remove.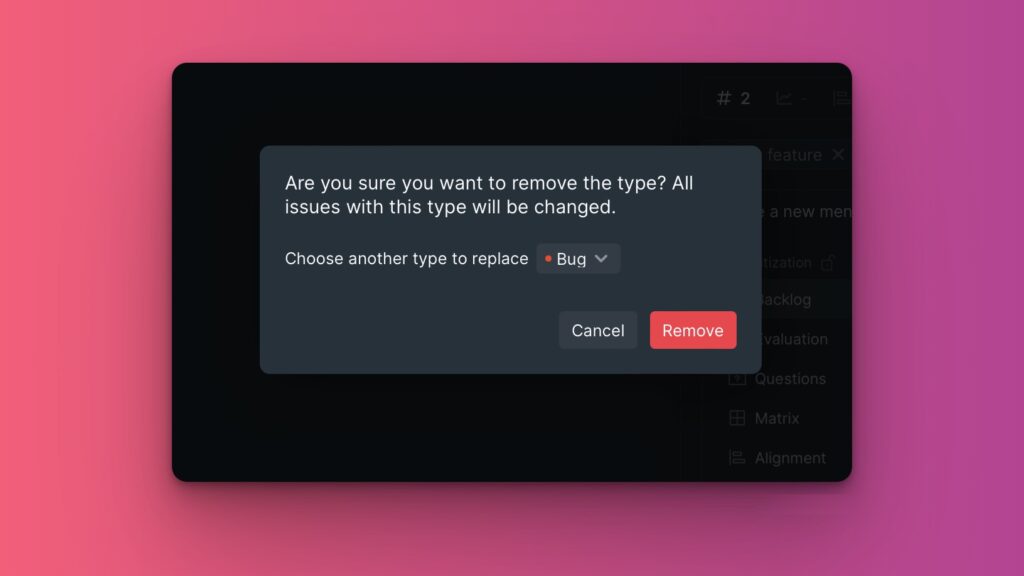 Default Issue Type: "Task"
By default, the issue type you will find when you create a new board/ issue is "Task". You delete or edit it:
Click the ellipses … next to the issue to start editing it.
Edit the name.
Remove the issue type
Change the color.