Integrating Jira with Ducalis allows you to quickly get your Jira backlog in Ducalis for prioritization. It enables you to create issues for your Jira backlog in Ducalis and also send your prioritization results to Jira.
Integrating Jira Cloud With Ducalis
In the board, you've just created, find and click Import Issues on the left sidebar.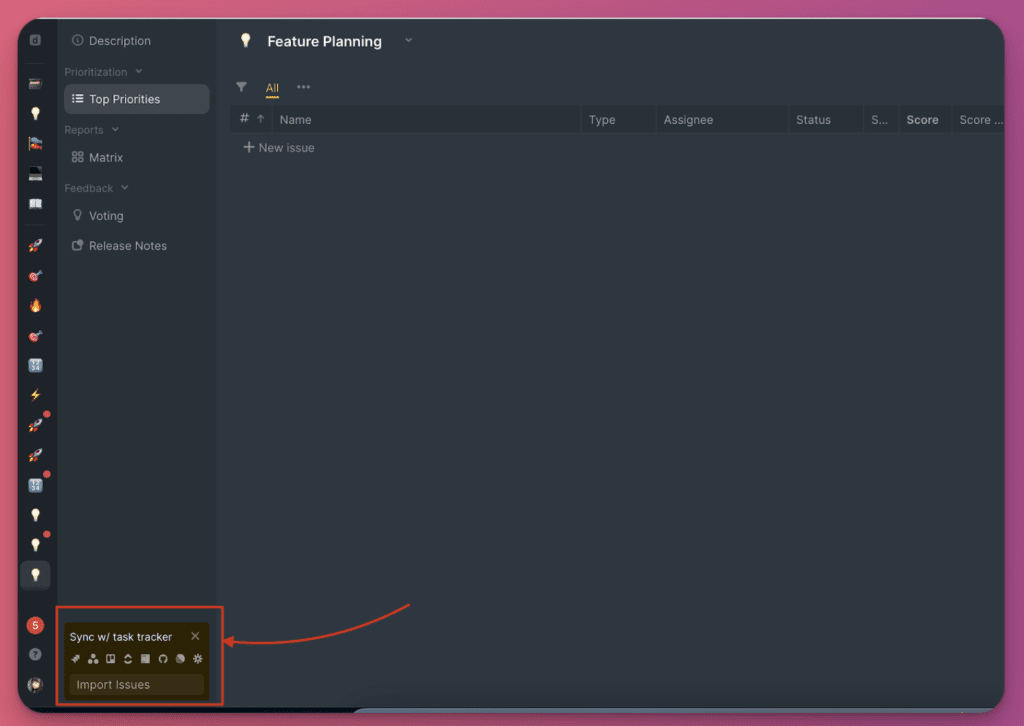 From the list of task trackers, choose Jira Cloud.
Then click Connect Jira Cloud.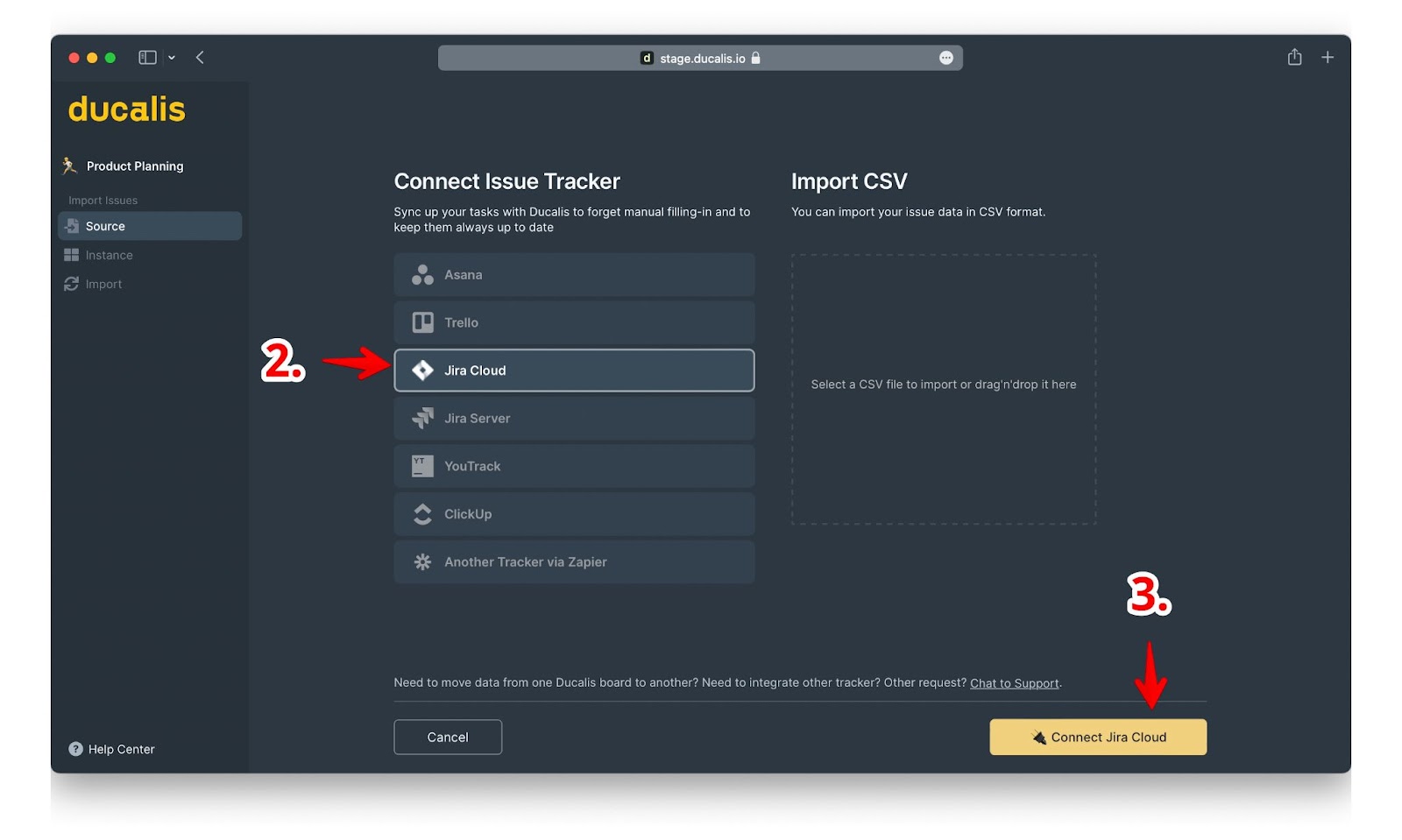 Authorize Ducalis to access your Jira Cloud account.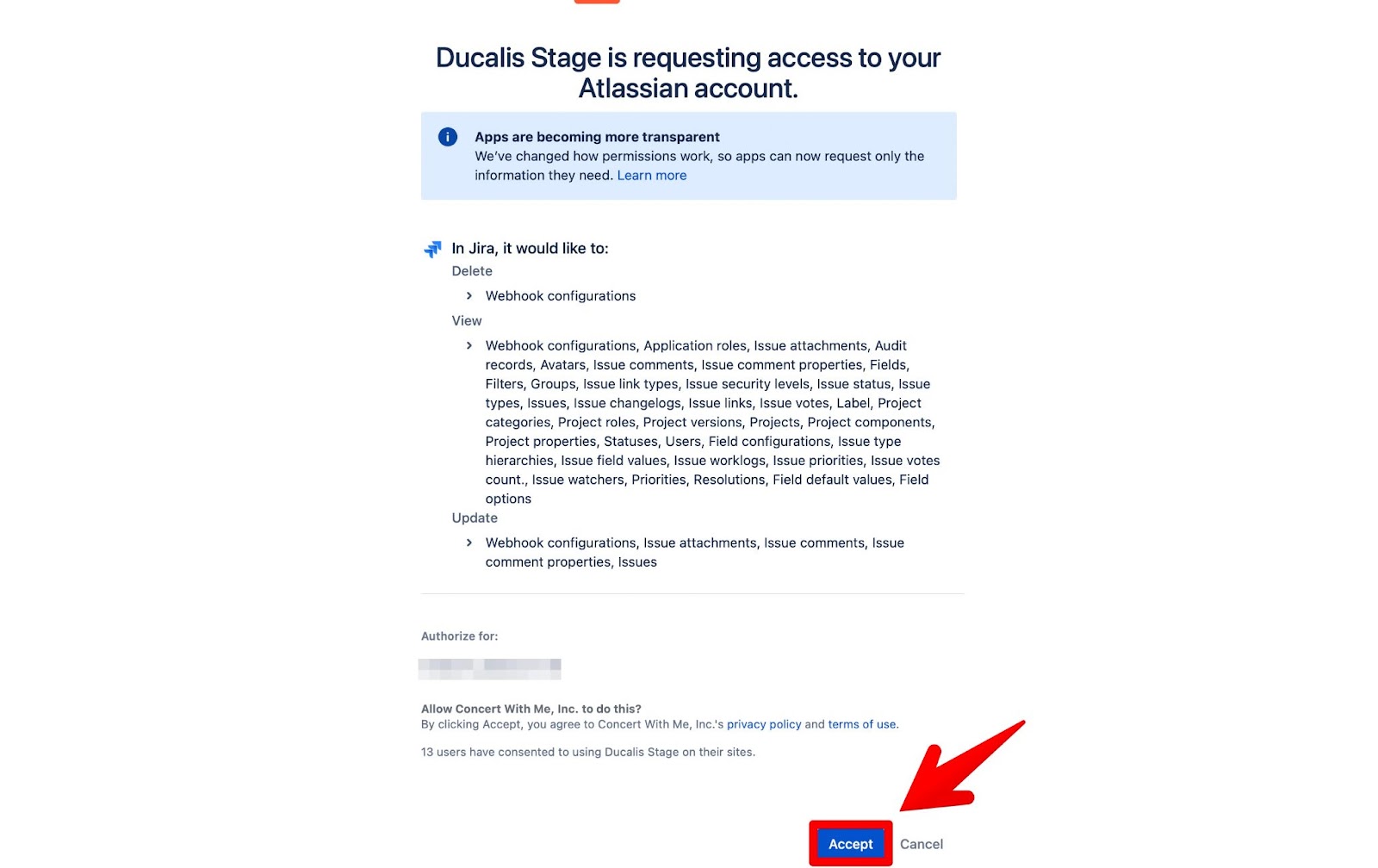 Proceed to import issues from Jira.
Importing Issues from Jira Cloud
Choose the Instance you want, or Add a new instance to get issues from, then click Import from [Instance].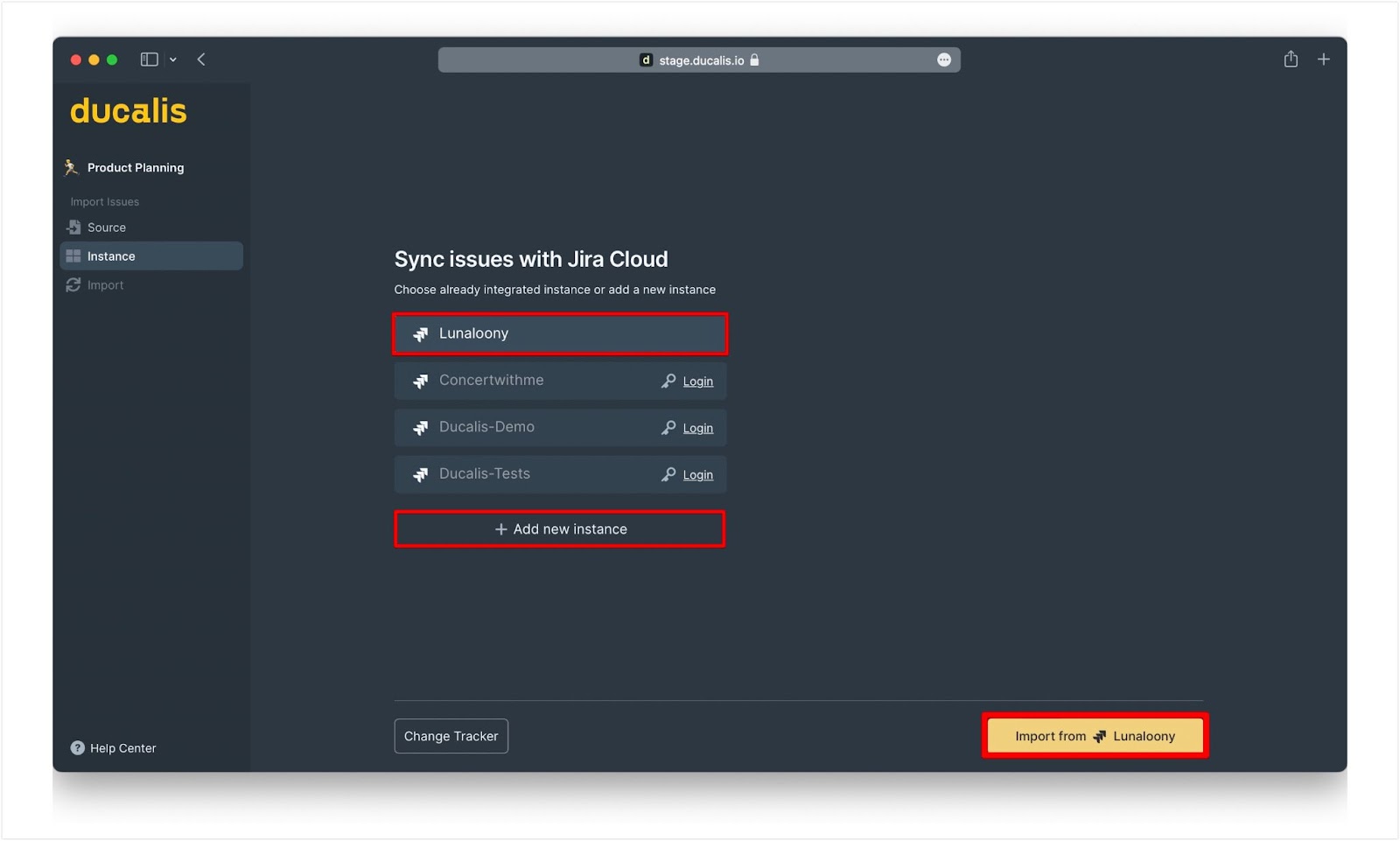 Choose the issues you want to import by applying filters. You can:

Either apply Ducalis filters.
Or switch to Jira filters.
Type the name of the Jira filter you want to apply.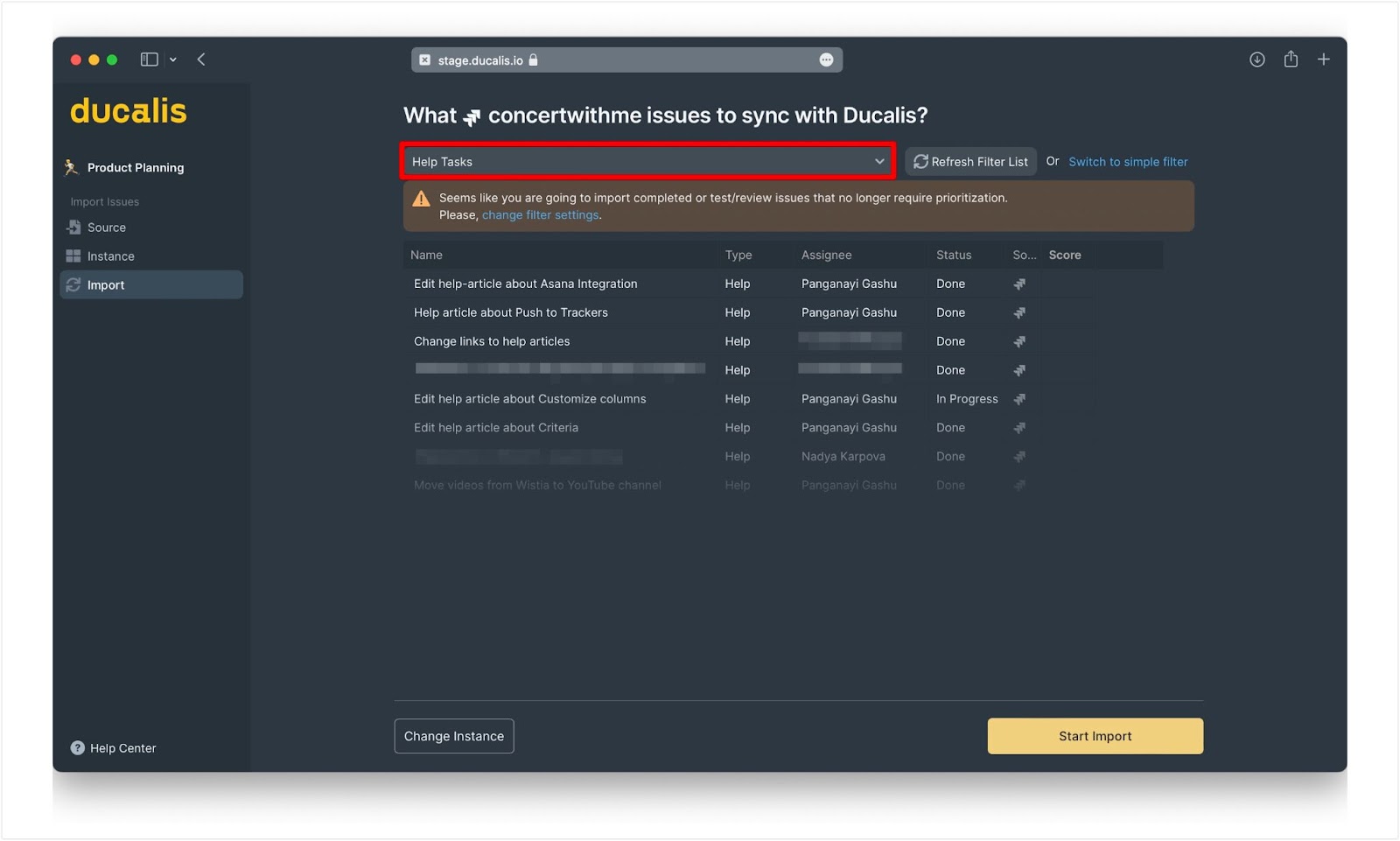 After you're done, click Start import.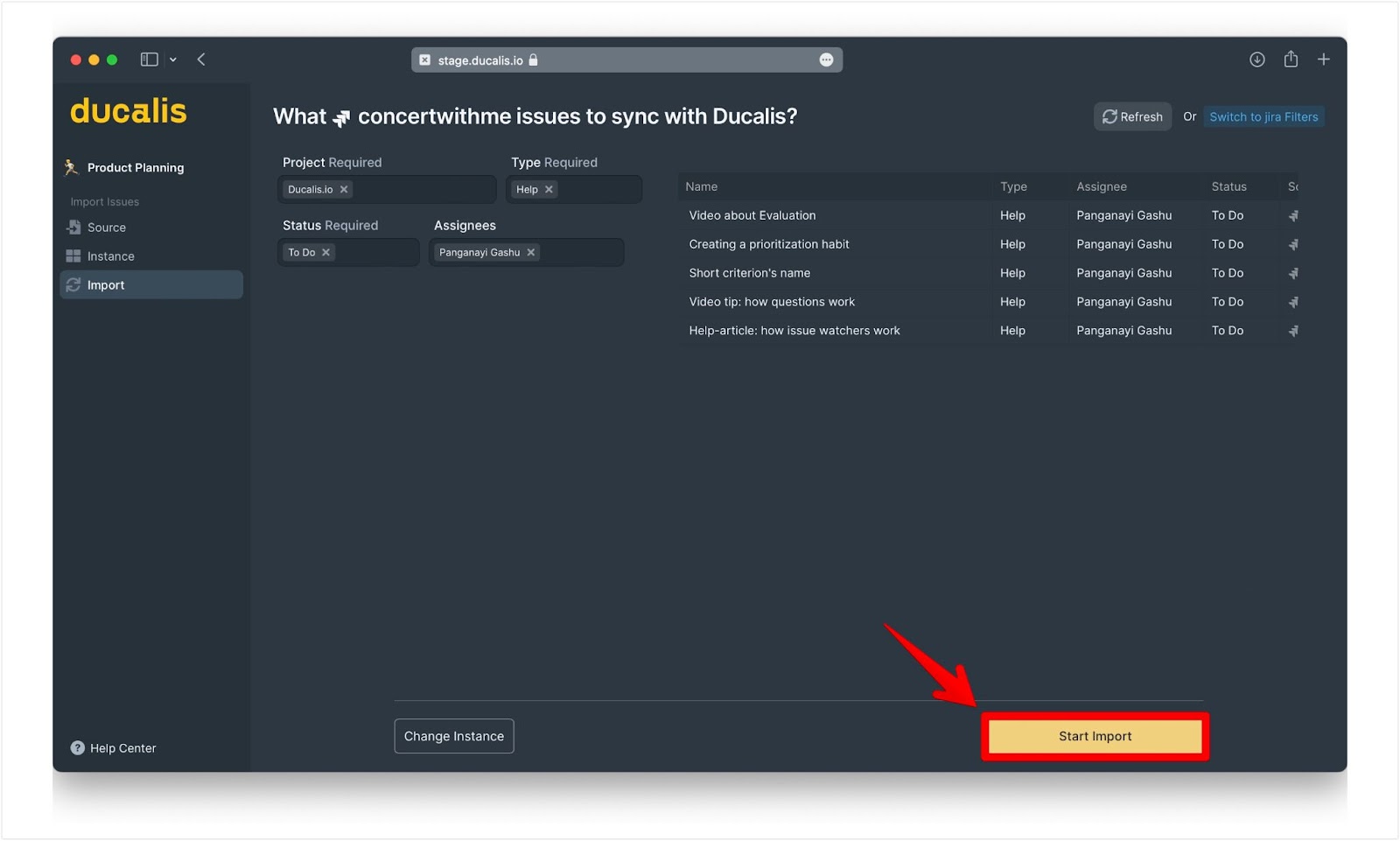 Importing Sub-tasks
You can import sub-tasks of tasks in a particular project. To do this:
When selecting the import filters, choose the project containing the tasks that have the sub-tasks you want to import.
On Issue type select Sub-tasks. Continue to select the required filters and any optional filters that you want.
You can get a preview of some issues falling under the filters you have selected.
Click Start import.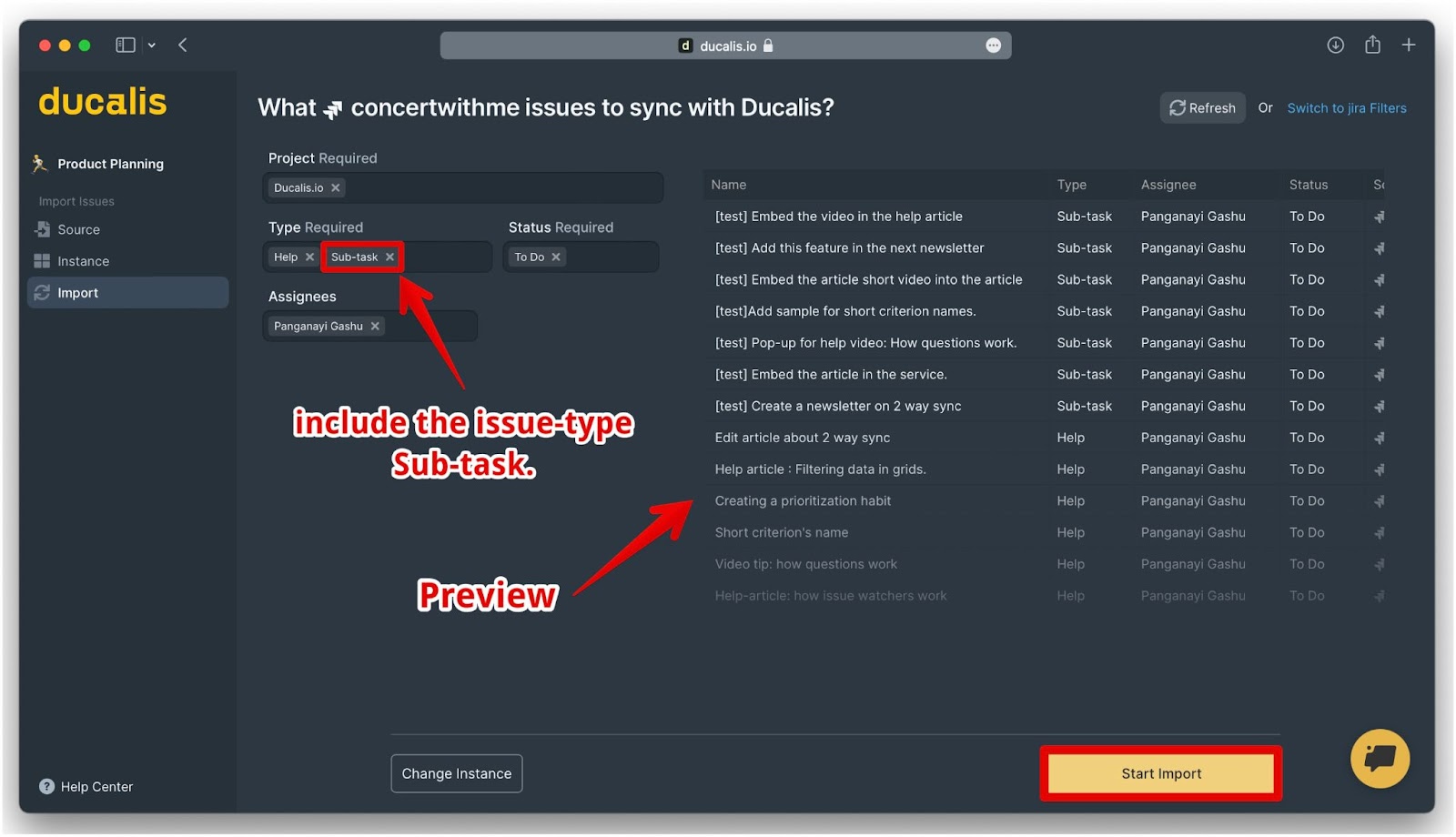 All the tasks together with the sub-tasks will be imported.
On the Issues list, all the sub-tasks will have a sub-task icon on the left.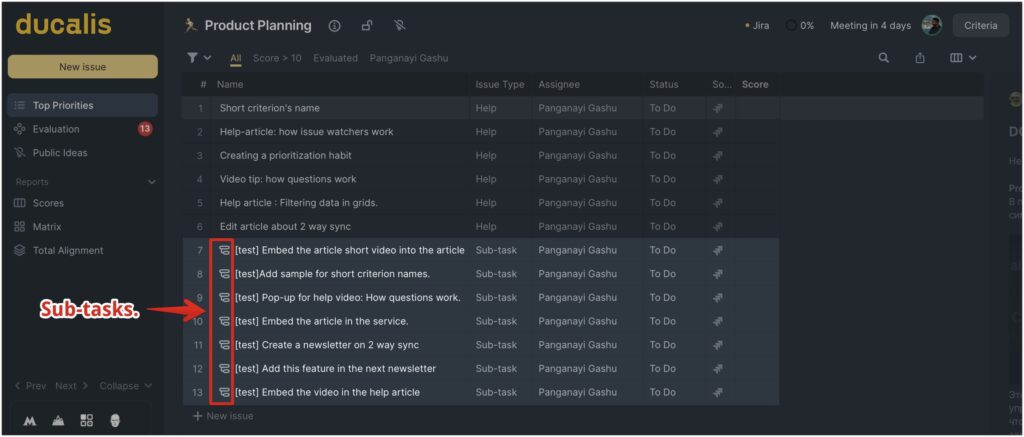 When you open the issue card of a sub-task, you will see the parent-tasks on the top part. You can click on it, and you will be taken to the parent task in Jira.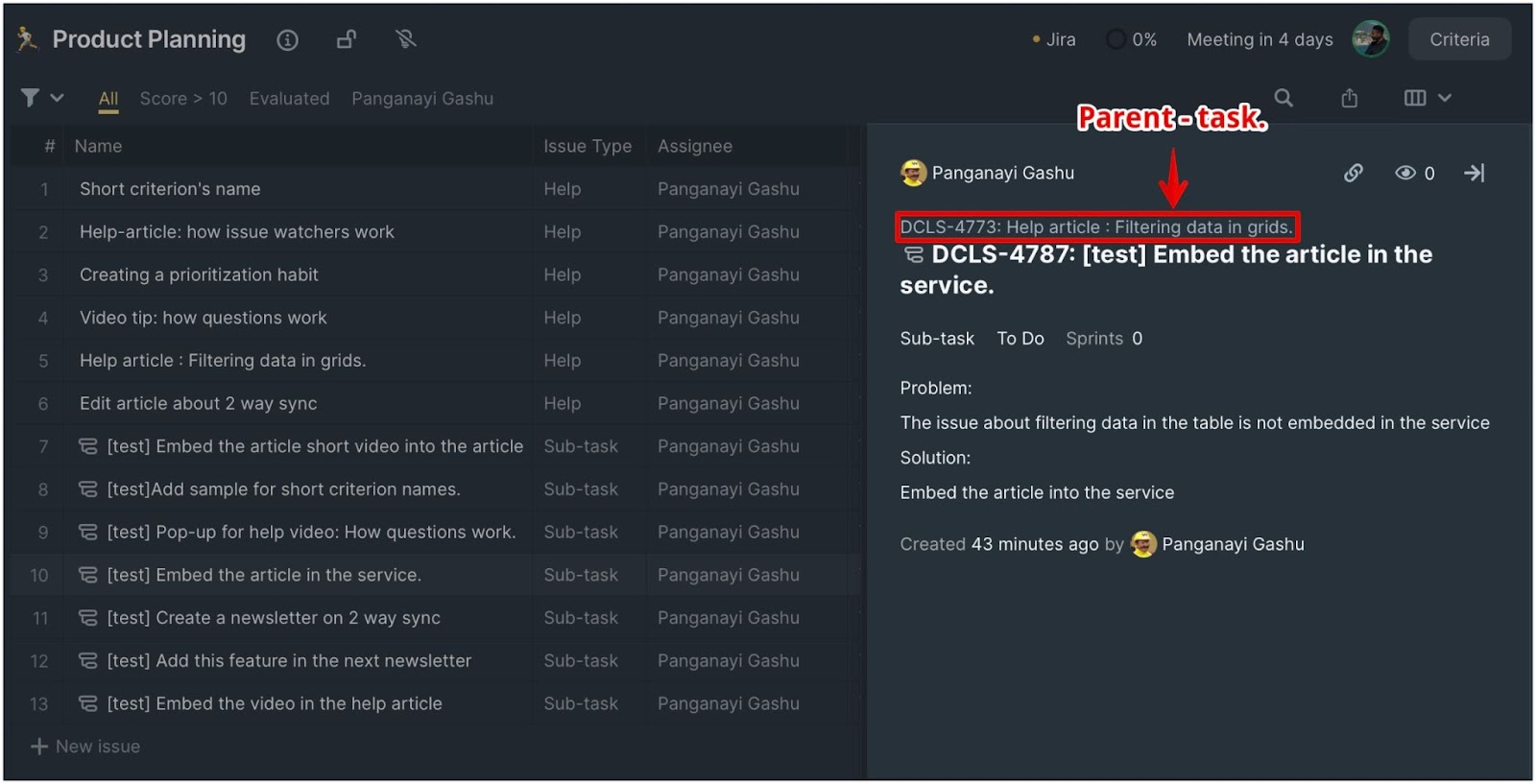 When you open the issue card of a parent-task, If it has sub-tasks, you will see them (completed sub-tasks included), and their scores if they were also imported and evaluated.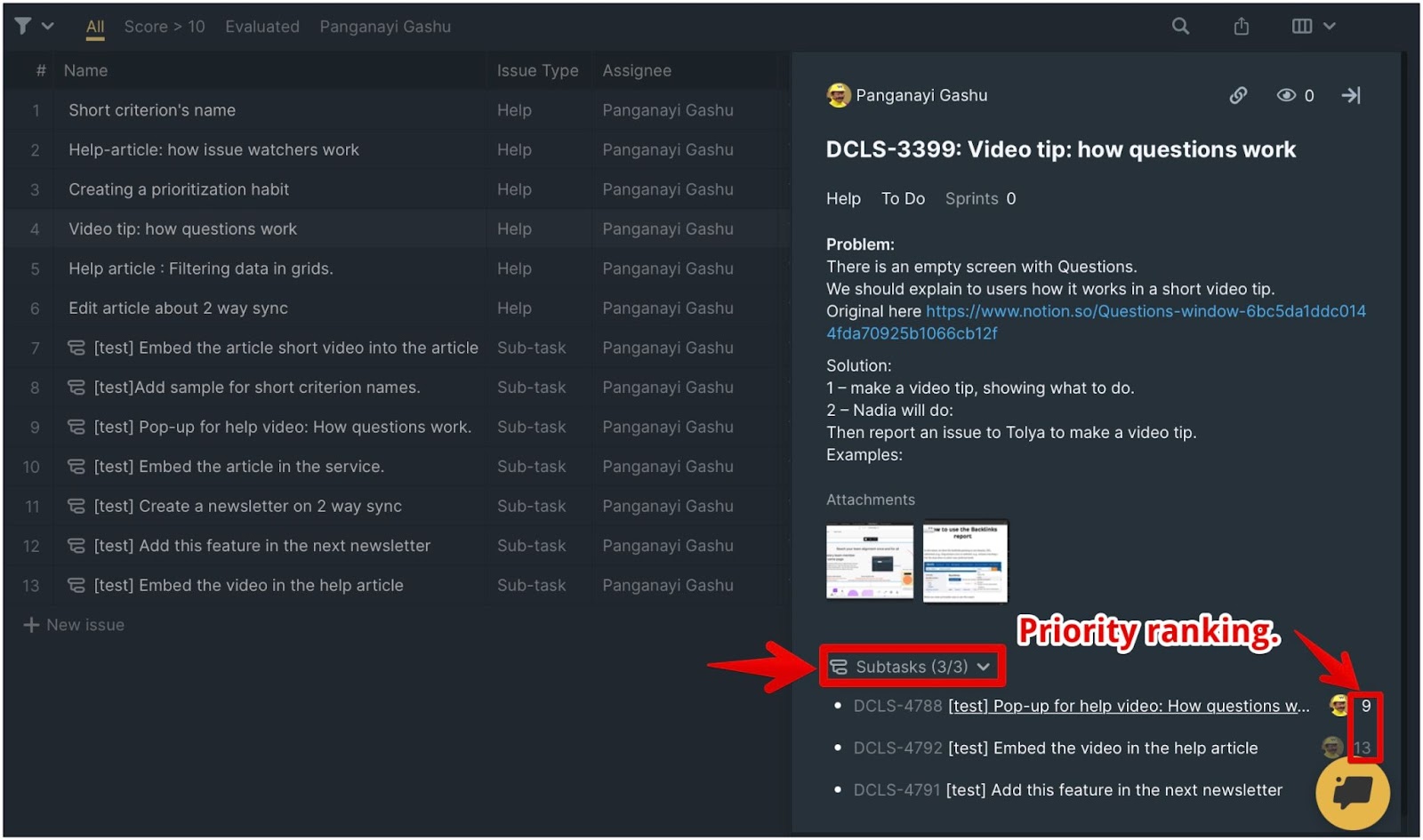 Did Not Find Some Filters?
If you already have a filter in Jira, but you don't see it when you switch to Jira filters, the problem might be with the filter access status.
To check or change the filter status:
Click Details in the required filter in Jira.
Edit permissions.

Change access to Public, Open, or My Organization.
Click Add.
Ensure the access status has been added.
Click Save.
Return to Ducalis.
Click Refresh Filter List.
Type the filter name—it must become available.
How To Create a Filter in Your Jira Cloud Account
Go to Filters → View all filters → Create filter.

Set up the filter by data (Project, Type, Status, and other) and click Save as.

Name filter. Note that this will be the name of the board in Ducalis. Click Submit.

Go to Details next to the filter name and click Edit Permissions.

Find the Access field and change filter status to Open. Click Add and Save.

Editing Ducalis Import-filters
Editing Ducalis import-filters helps to:
Import more issues from Jira to the same board.
Remove issues from a board without removing the integration.
To edit filters:
Find and click Jira on the top panel.
Click Edit Filters.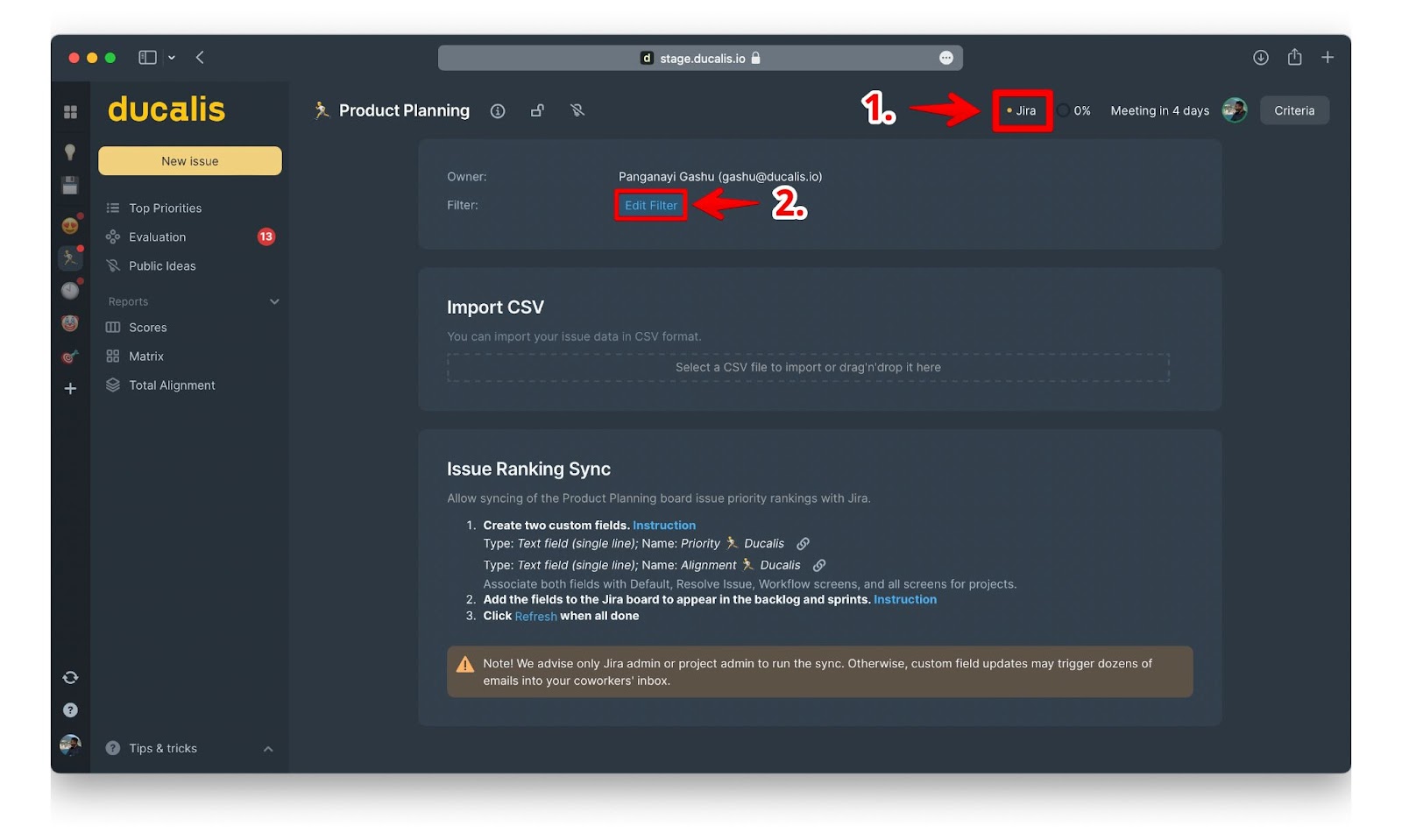 Add or remove some filters to add more issues or remove some issues, respectively.
Click Save to keep your changes.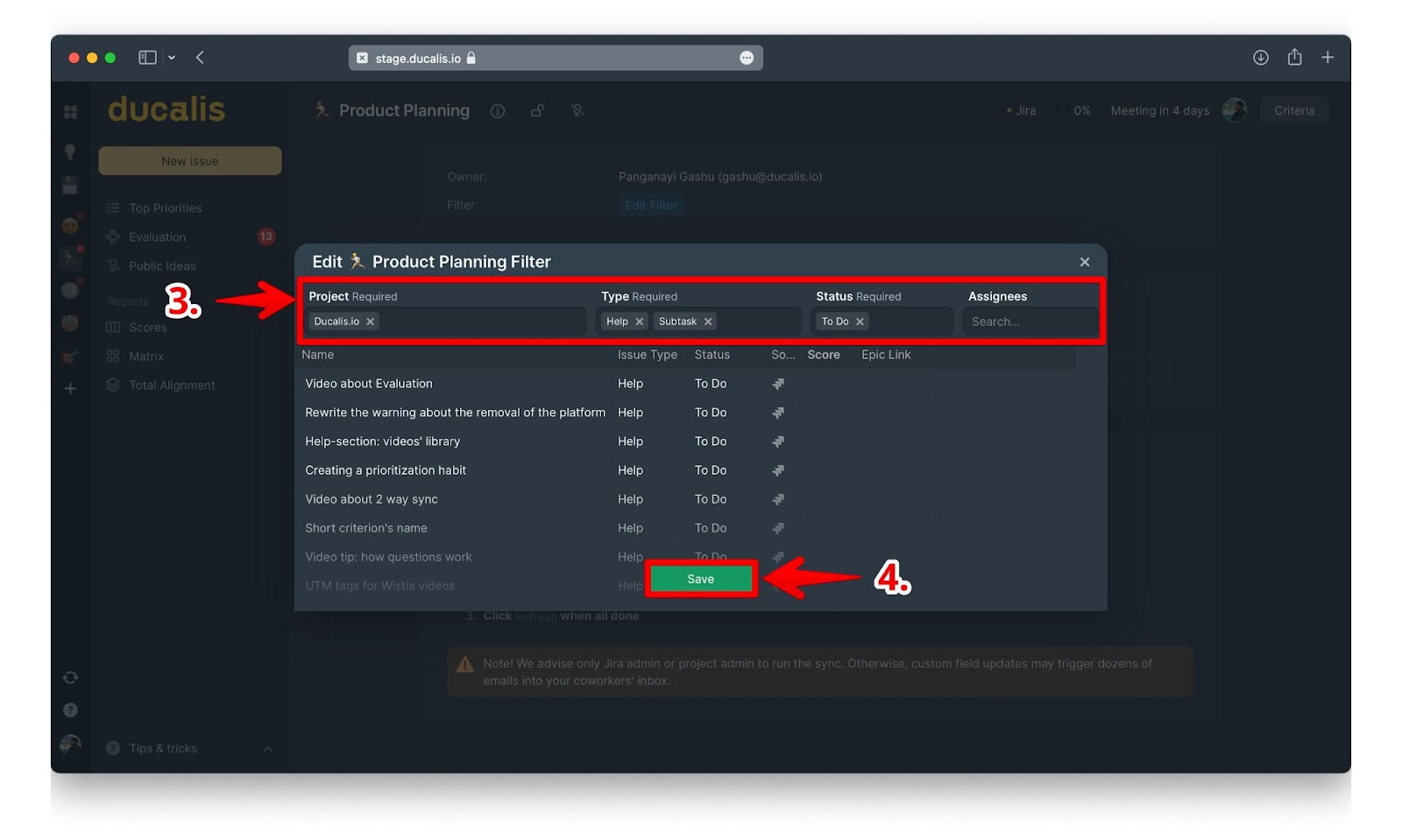 Removing the Integration
What's Next?
Once you have integrated and imported your issues from Jira Cloud, you can go ahead and enable Two-way sync so that you can sync back your prioritization results to your Jira Cloud account.
Learn more about how to enable two-way sync with Jira Cloud.