To avoid having similar ideas on your voting boards we have added the ability to merge duplicated ideas.
To merge public ideas
Head over to Voting Board.
Choose the idea that you want to merge with another idea, and open the idea card.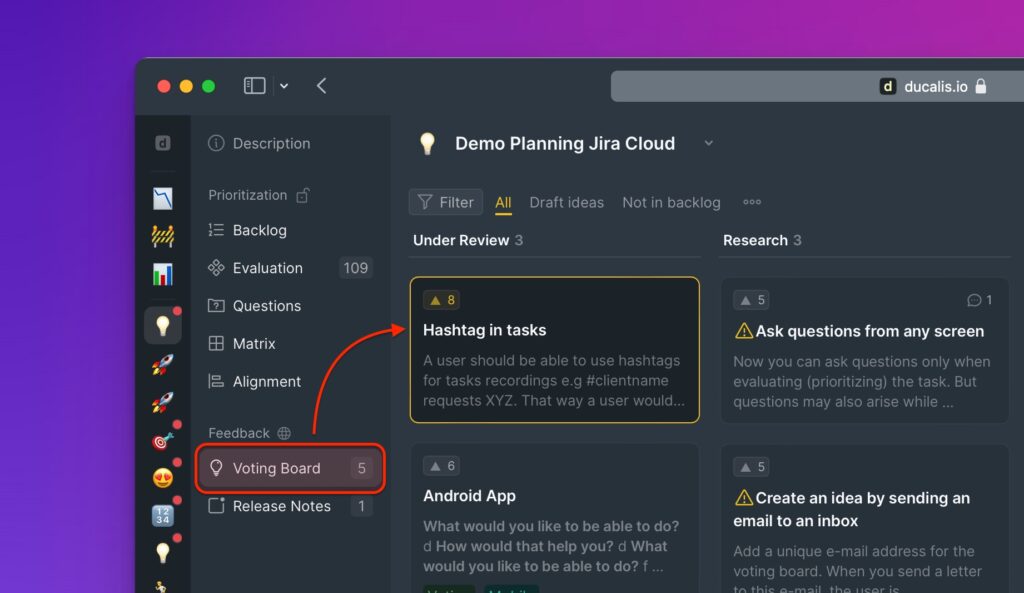 On the card, click on the ellipses in the top right corner.
Choose Merge ideas from the dropdown menu.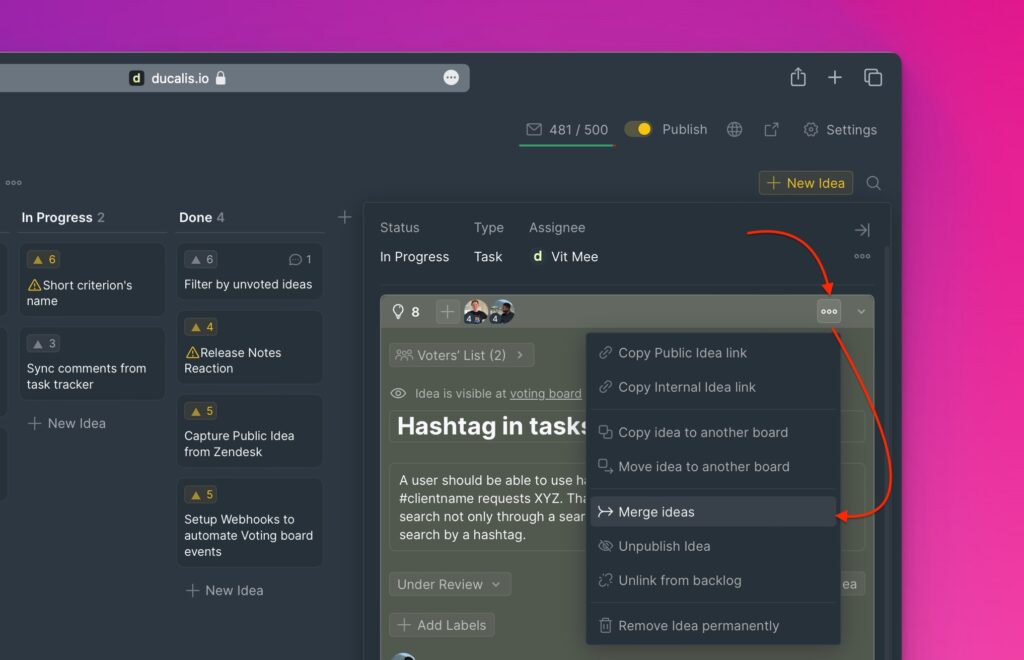 From the dropdown list, choose the idea that you want to merge with (the idea that will remain after you merge the two ideas).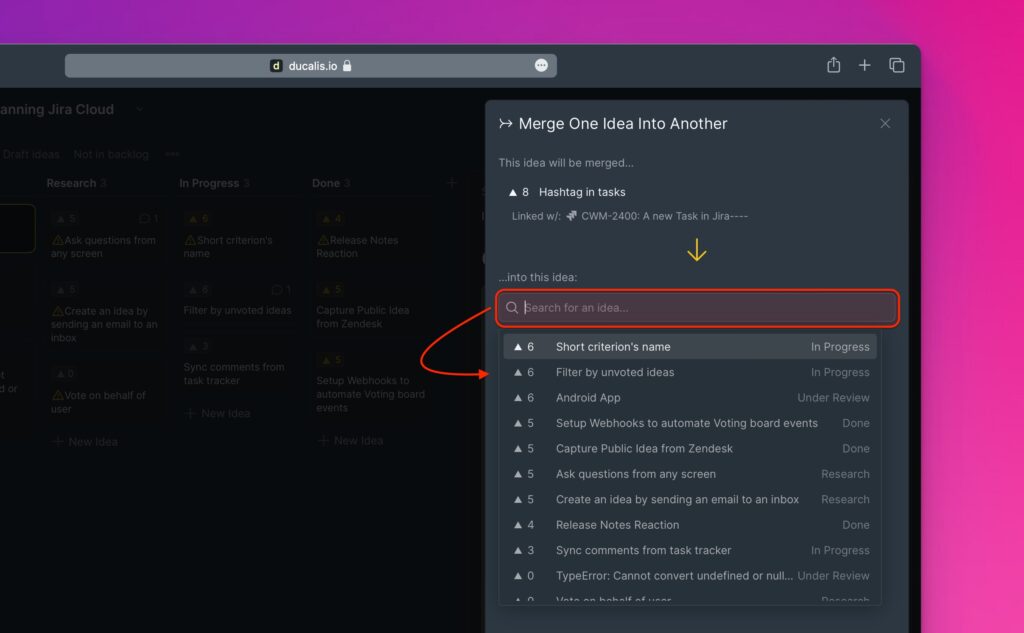 Then Merge the ideas.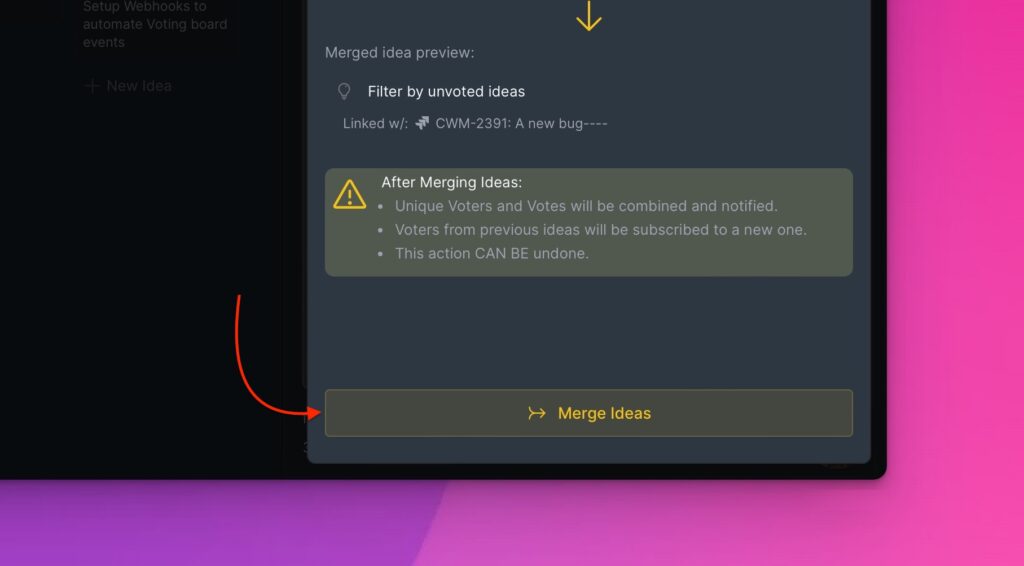 Ideas merged with another idea can be found in that idea's card, under Merged ideas.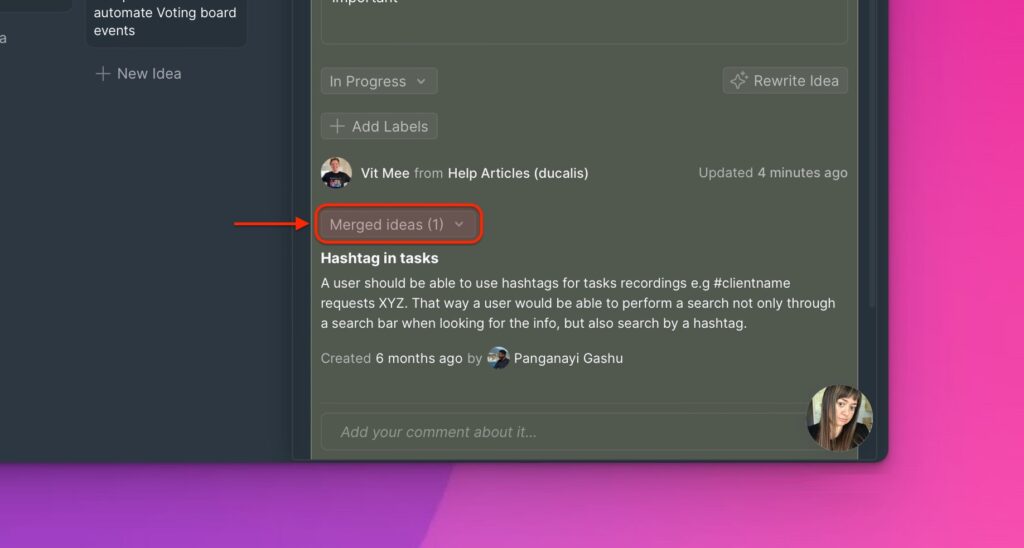 Unmerge Ideas
You also have the option to unmerge ideas, or permanently remove ideas from the voting board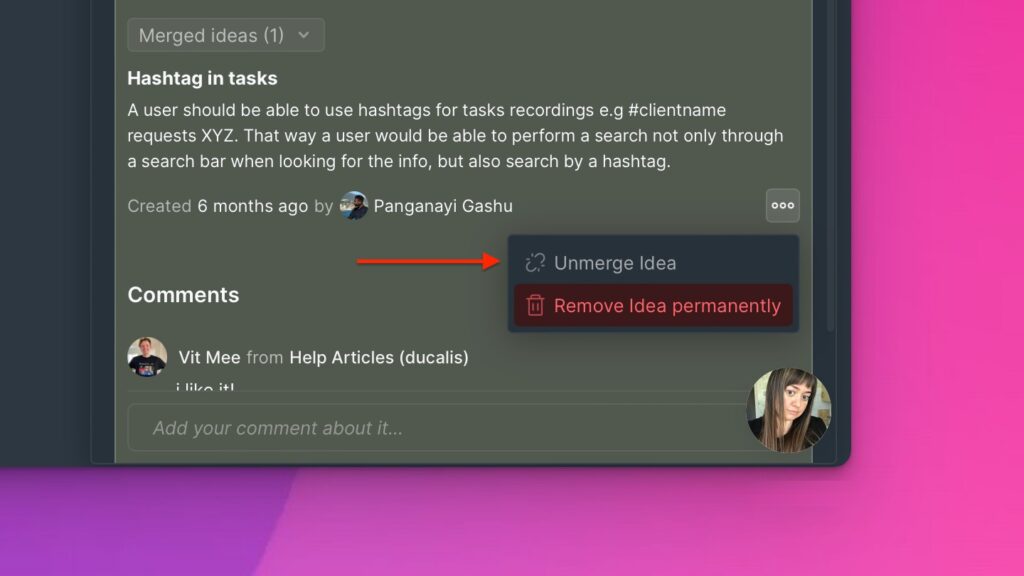 Customers who are creating ideas on your voting board, also receive suggestions of ideas already on the voting board that might be similar to the ones they are creating. Learn more here.