The 'Scores' page is found under the 'Reports' pages together with the 'Alignment pages'. On this page, you find all the issues that you evaluate or skip evaluating on the 'Evaluation page'.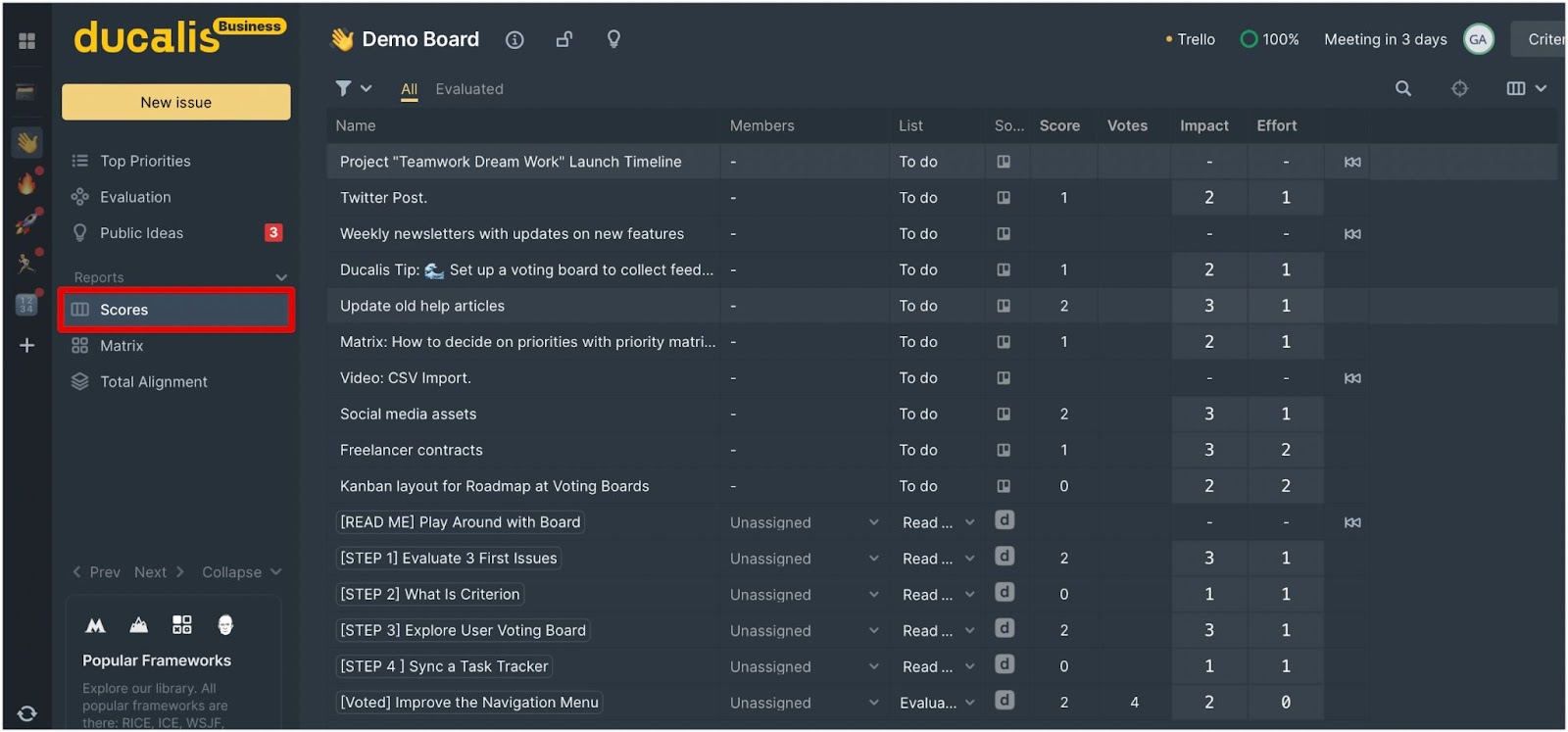 Quickly Find Issues Using Filters
If you have a long list of issues on this page, you can create some filters that you can use to quickly find issues.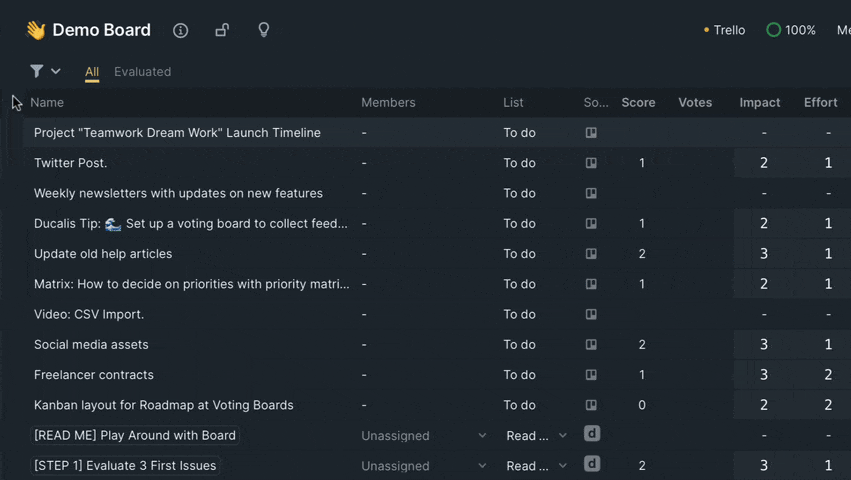 If you do not want to create filters, you have the option to use the search field, click on the search icon, or use the keyboard shortcut /, to activate the search.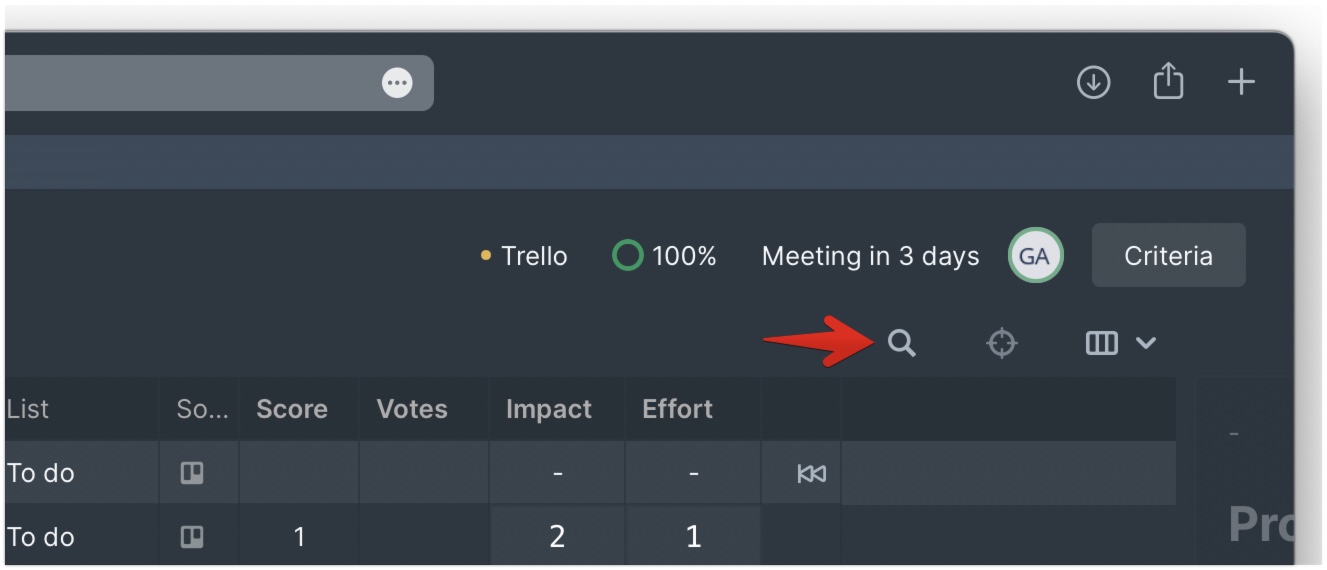 Re-evaluating Issues
If you have any issues that need to be re-evaluated, you can do it on this page.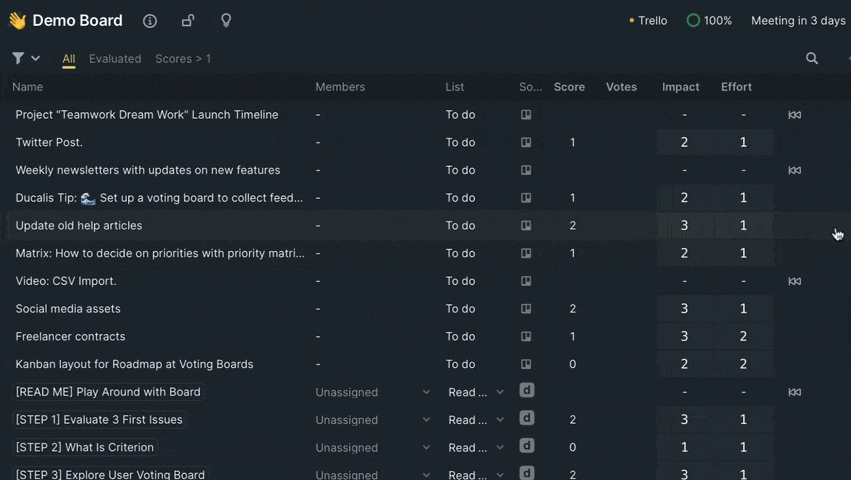 Resuming Evaluation of Skipped Issue
And also if you have issues that skipped evaluating, you can resume them by clicking on the resume icon. The issue you resume will be moved to the 'Evaluation' page where you can go and evaluate them.