Get Notifications to your Slack Account
You can set up to get notifications about new ideas, comments, and upvotes to your Slack account.
Under Voting board, head over to Settings to access the Voting board settings.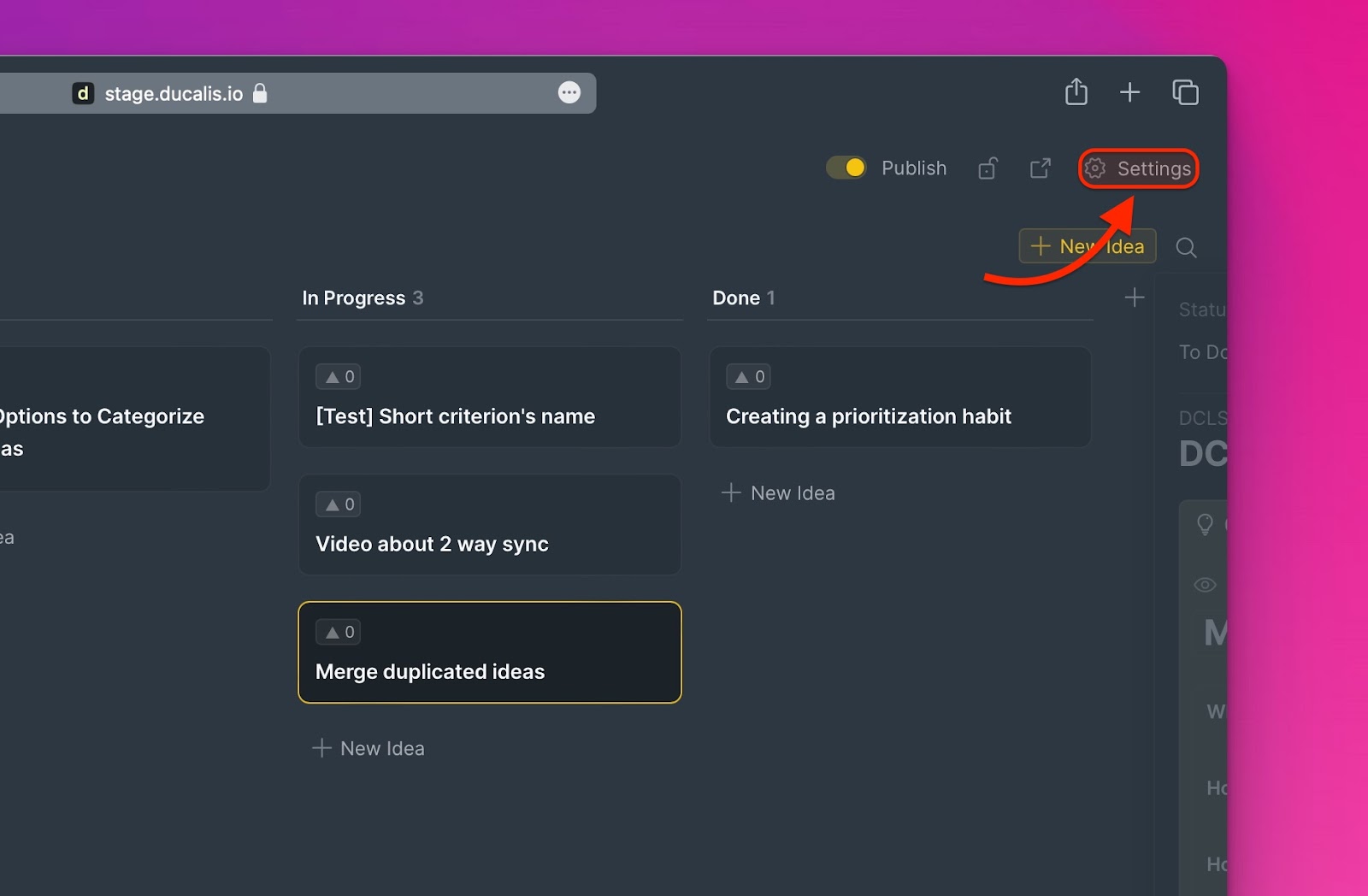 Scroll down to Notifications.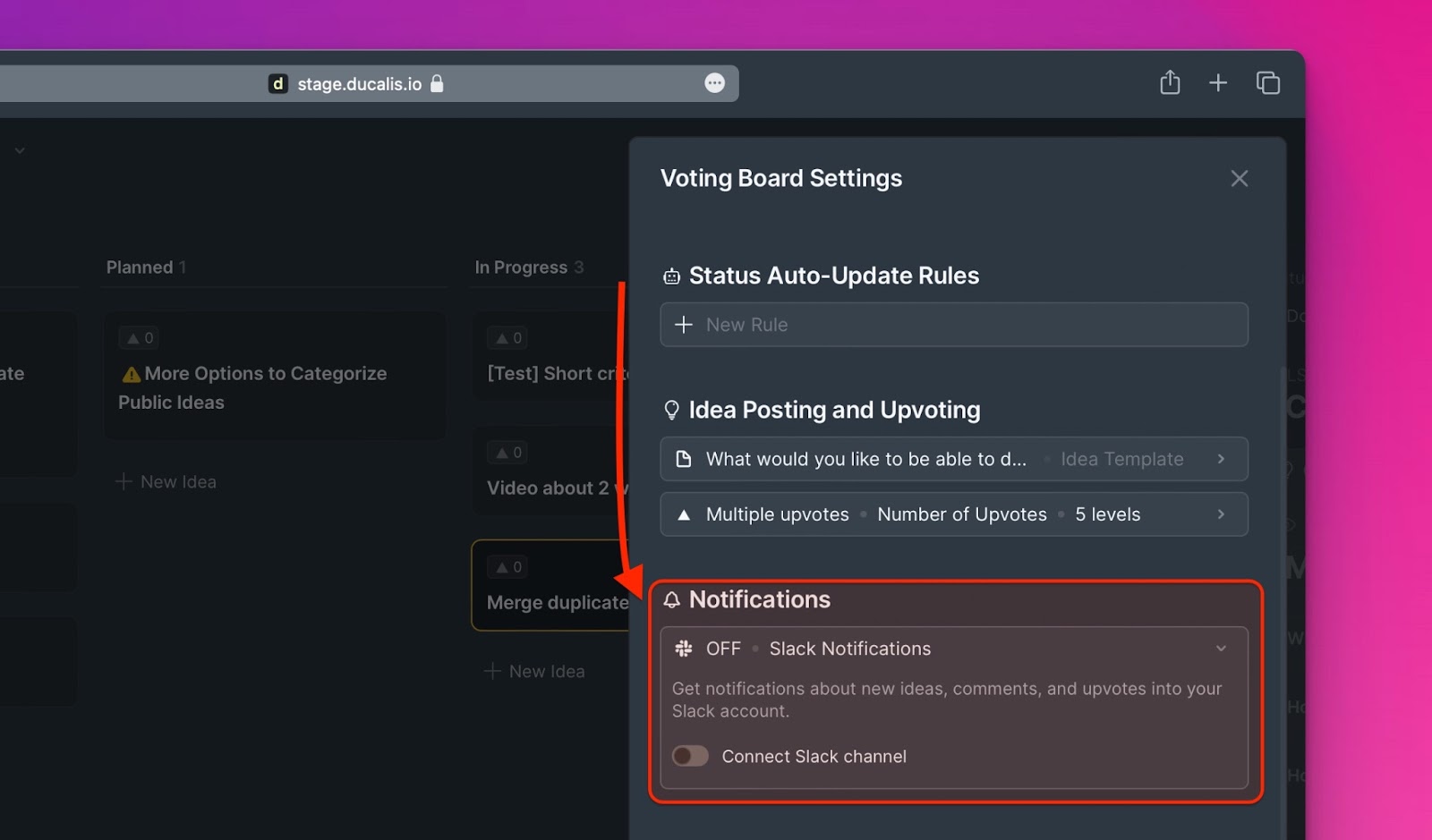 Click the toggle to connect Slack.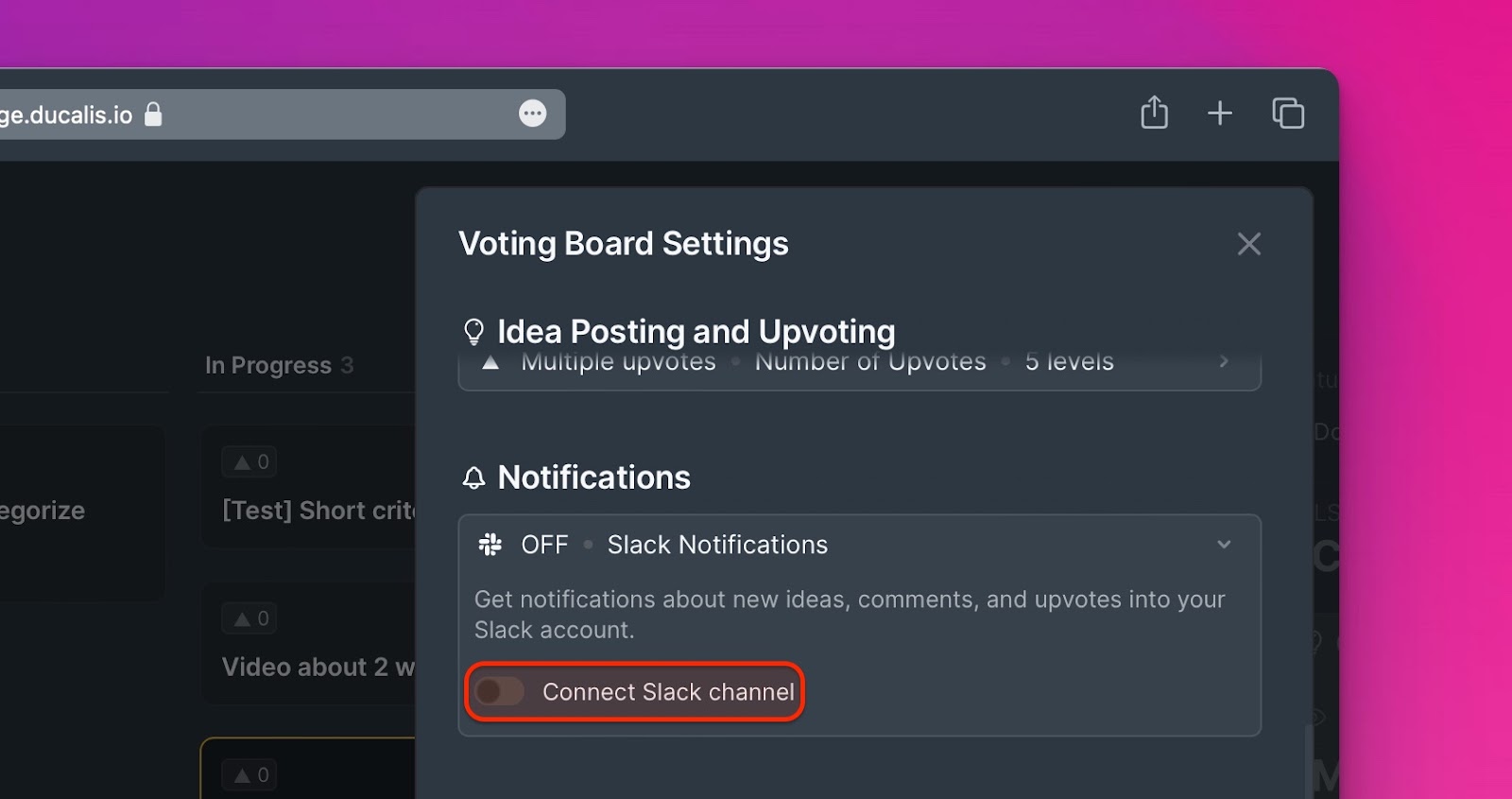 Give Ducalis permission to access the Slack channel you want these notifications to be received.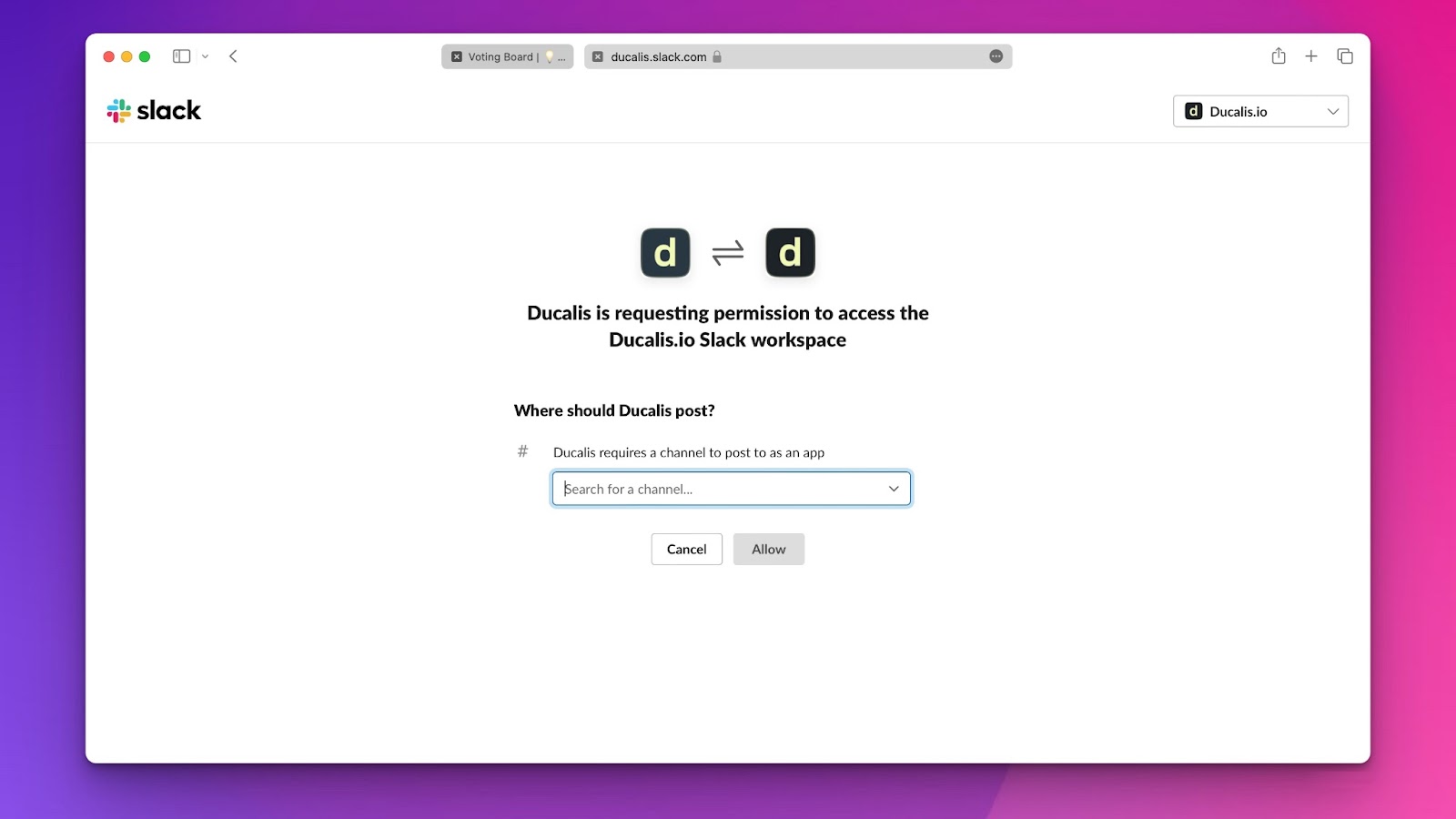 Notifications Management for Customers
To help users on the voting board stay up to date, they receive various email notifications about activities taking place on the voting board like:
New ideas added to the voting board.
Comments added on ideas they create or voted for.
Changes in the progress status of ideas they created or voted for.
Release notes.
To help avoid flooding their inboxes with a lot of email notifications, they have the ability to customize their email notifications. To access the notification settings:
They should hover over to the top right corner of the voting board and click on their username.
Then click 'Notifications' from the dropdown menu.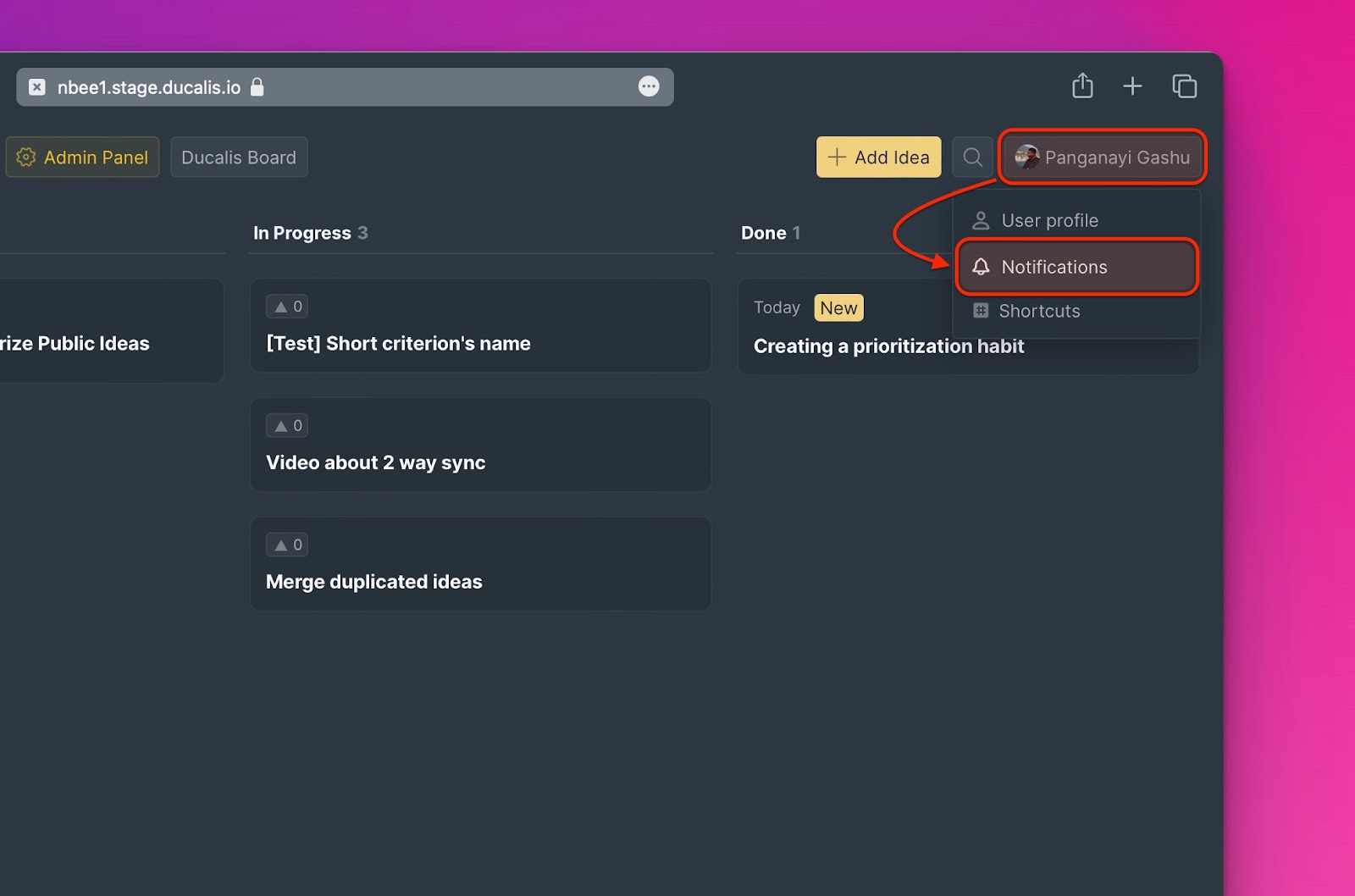 Under the settings they can turn on, or off the notifications they want to receive, or don't want to receive respectively.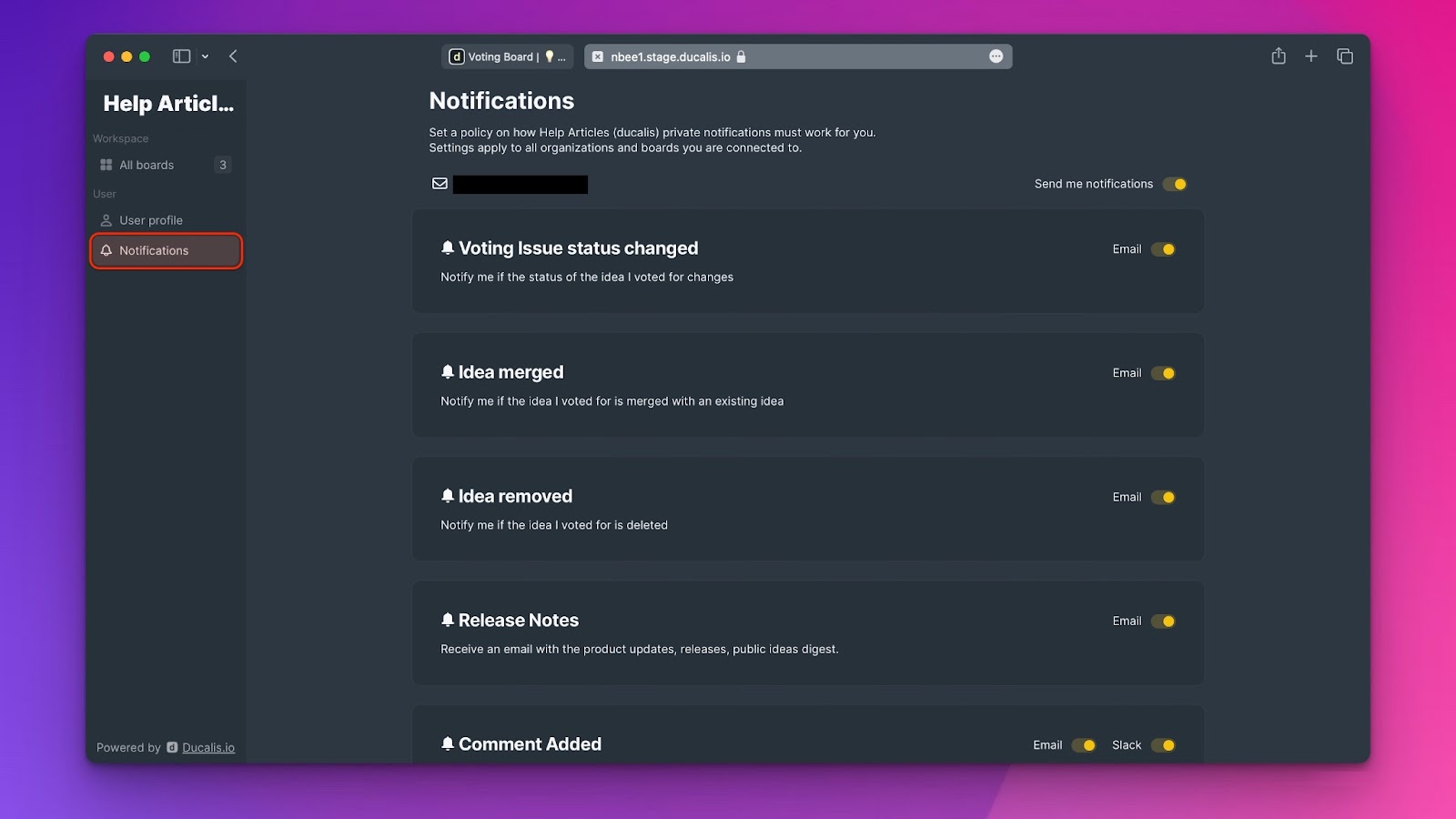 What's Next?
Learn about how to make voting boards private to control who has access to it.