We believe it's important to build a prioritization habit to make sure that your priorities match your goals that are changing, practically, sprint after sprint.
Building a prioritization habit helps you to:
Keep your priorities in line with your sprints' goals.
Always have your tasks prioritized before each sprint planning meeting.
To build a prioritization habit, you need to:
Reset scores and re-evaluate issues in accordance with how often your goals change.
Keep reminding your teammates to evaluate issues.
Even send appreciation messages to your teammates who would have evaluated everything to keep them motivated.
To access prioritization habit settings, click on the next meeting timer located at the top part of your board.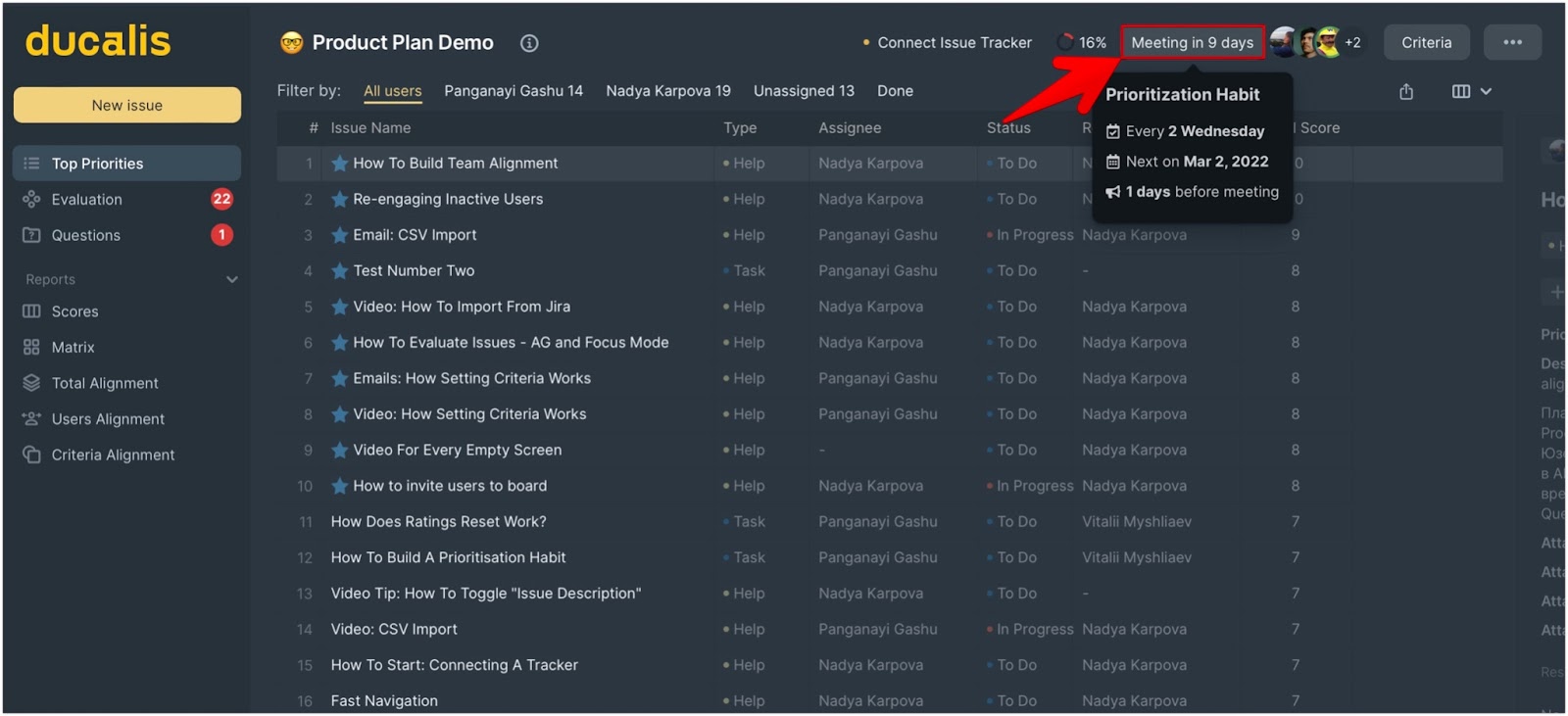 Setting Up Sprints so That You Can Get a Prioritization Report
Having a prioritization report ready at the end of each sprint helps to not waste time in a sprint planning meeting discussing which tasks to prioritize and work on in the next sprint.
Set the duration of your sprints. The duration of a sprint is expressed in weeks. If your sprint is two weeks long, for example, it means that you will have a sprint planning meeting after every two weeks.
Set the last day of the sprint you want your planning meeting to be on. For example, you can see that the meeting will be on the last Wednesday of a sprint. The prioritization report is sent on this day. Your team must evaluate all issues before this day so that you have a ready prioritization report.
You can see the date of the next planning meeting, and you can edit it in case of any changes that may occur during a sprint.
Evaluation Scores Expiration
It is important to make sure that your top priority tasks match your goal. That's why you should give your scores a "lifetime" – how long it takes before scores reset and issues have to be re-evaluated.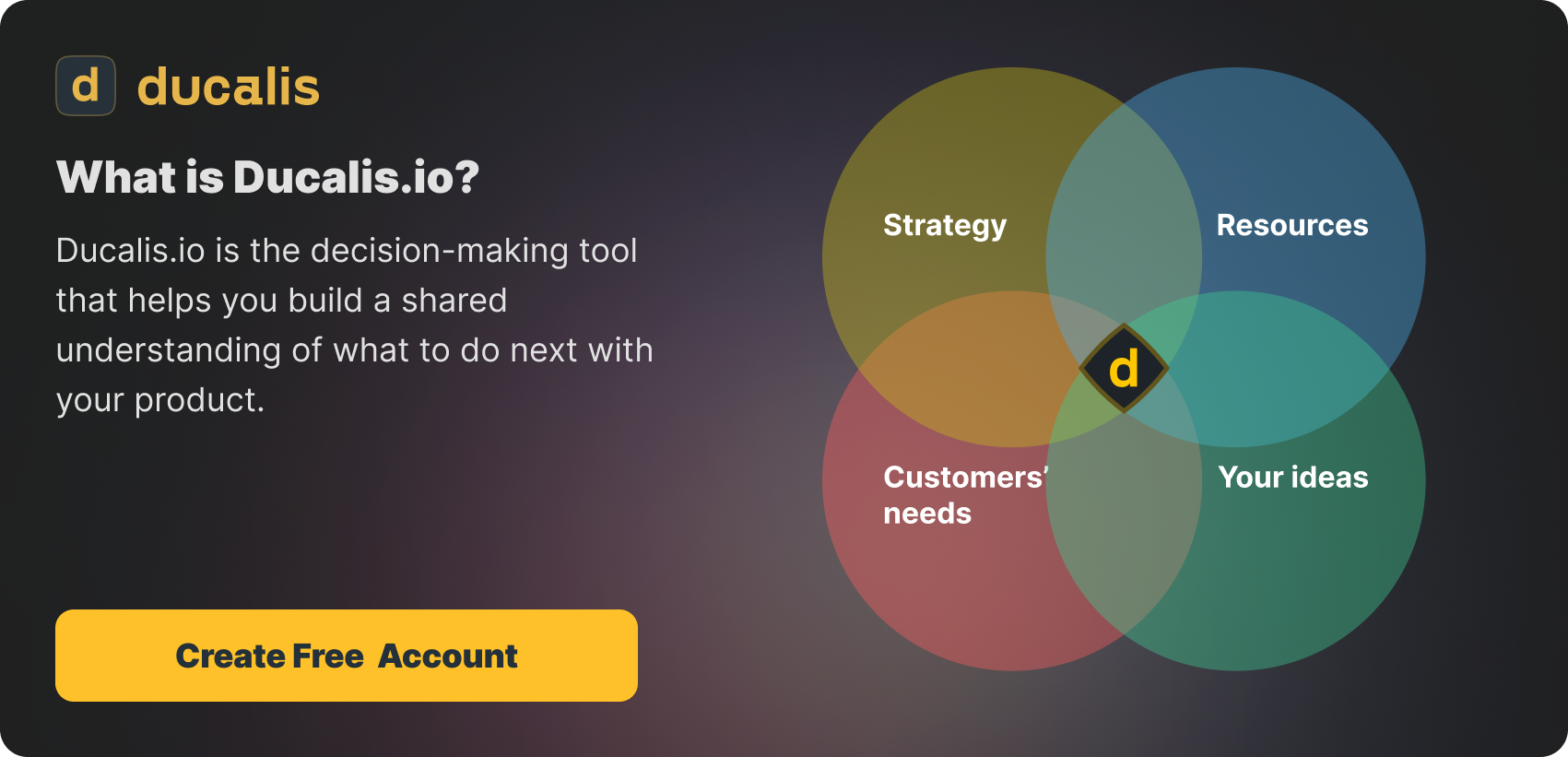 Switch on the toggle next to 'Score Expirations' to turn on this feature.
Set your scores' lifetime. The lifetime is expressed as sprints. If you know that your goals can extend for two more sprints, then you can set your scores' lifetime to two more sprints.

If you have multiple teams on your board, for example, developers, marketers, and product managers, and you know that their goals don't change at the same frequency, then you need to set different score lifetimes for them.

Switch on the toggle to enable the feature.
Set score lifetimes for each team according to how often their goals change.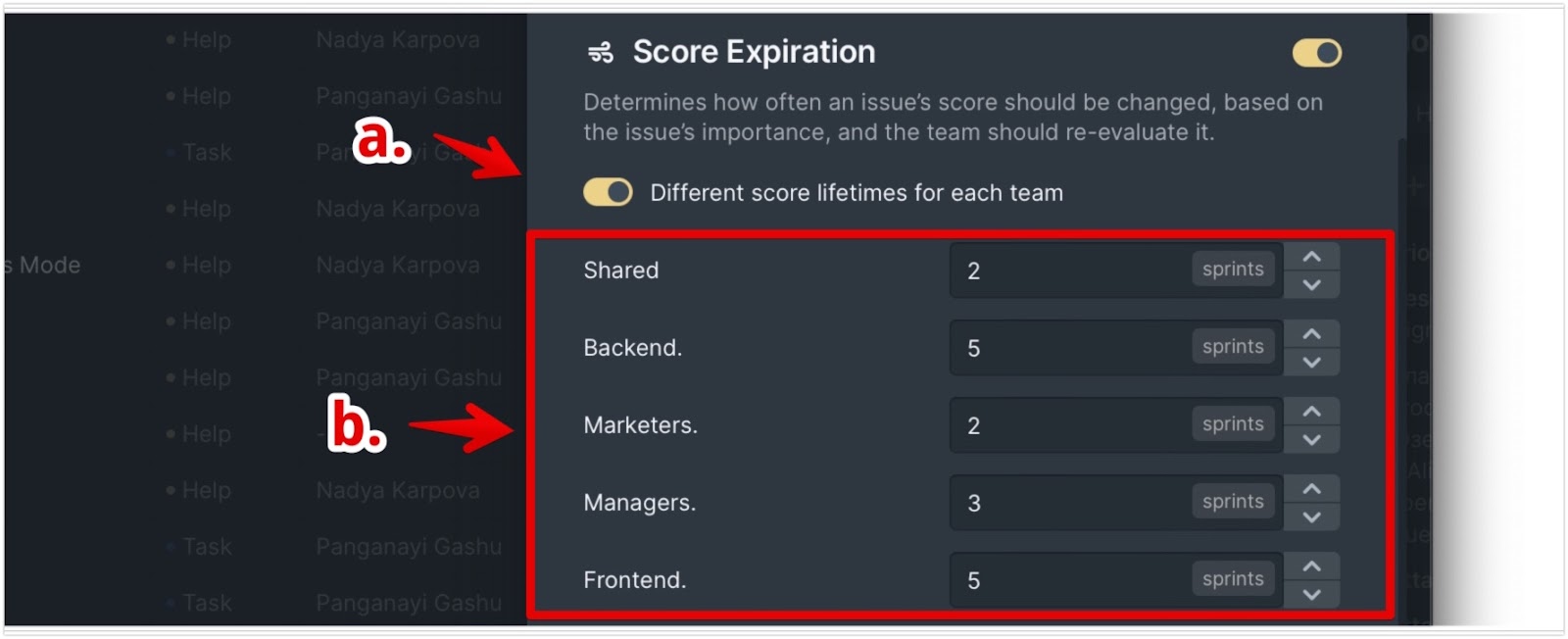 Go on and set:

Expiration time – the time of the day you would want the score to reset.
Expiration day – the number of days after the sprint starts you would want the scores to reset.

You can see the date of the next score expiration.

Evaluation Appreciation, and Evaluation Reminder Message
Set up an automated message:
Reminding your teammates to evaluate issues.
Appreciating your teammates who would have evaluated everything on time.
Write your own custom appreciation text.
Choose the day and time you want this message to be sent.
The messages are sent as emails to your teammates.
You can have the messages sent to a Slack channel as well if you have Slack integrated with Ducalis.
You can see the date when the next reminder will be sent.