For all the public ideas you move to the Done status i.e., features you release, you are able to see the number of users who viewed those ideas.
When Does the Collection of Stats Start?
The stats start to be collected when you change an idea's status to Done.
How To View the Analytics
In your Ducalis board, go to the Public ideas section.
Find the Done column and expand it, if it's collapsed, to view all the ideas under this column.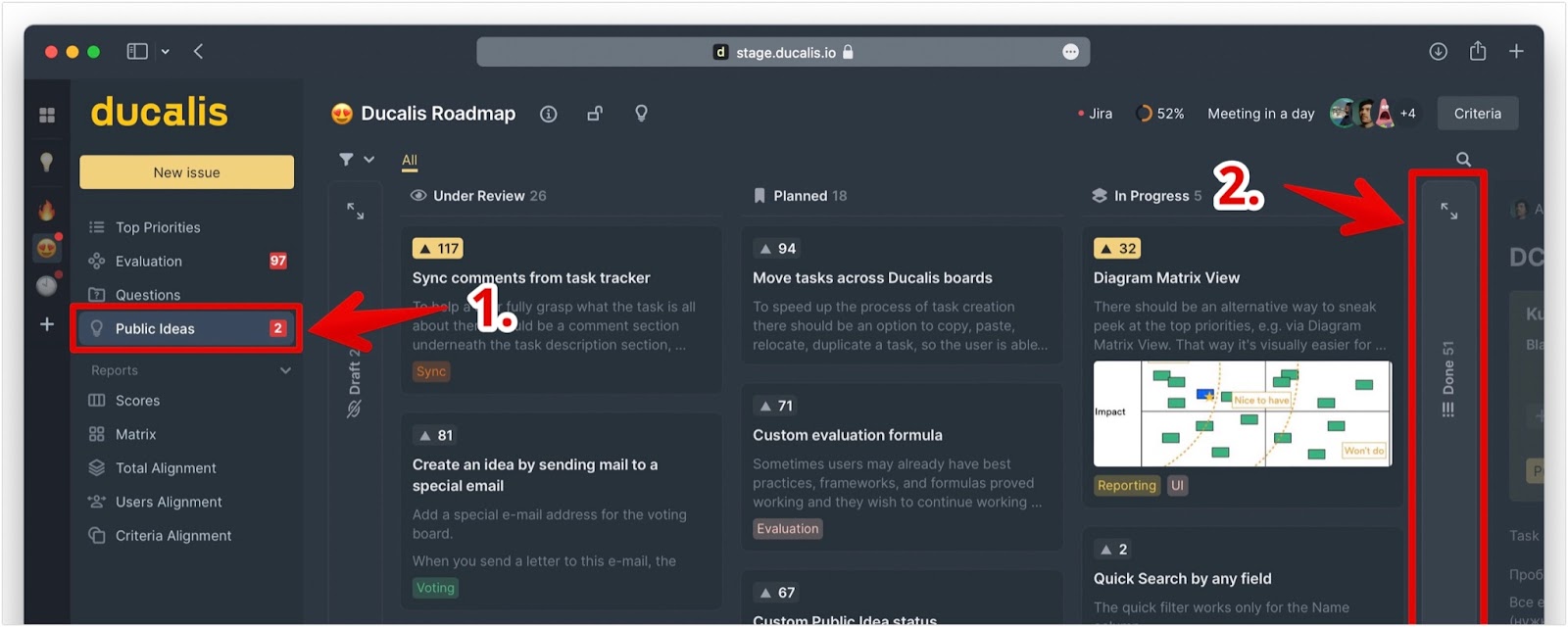 Find the idea whose analytics you want to view and click on it to open its card.
In the card, you will find some analytics on the top part:

Awareness – the total number of voters who viewed the idea / everyone who Upvoted for the idea.
Voters – the total number of voters for the idea.
Viewers – the total number of viewers of the idea.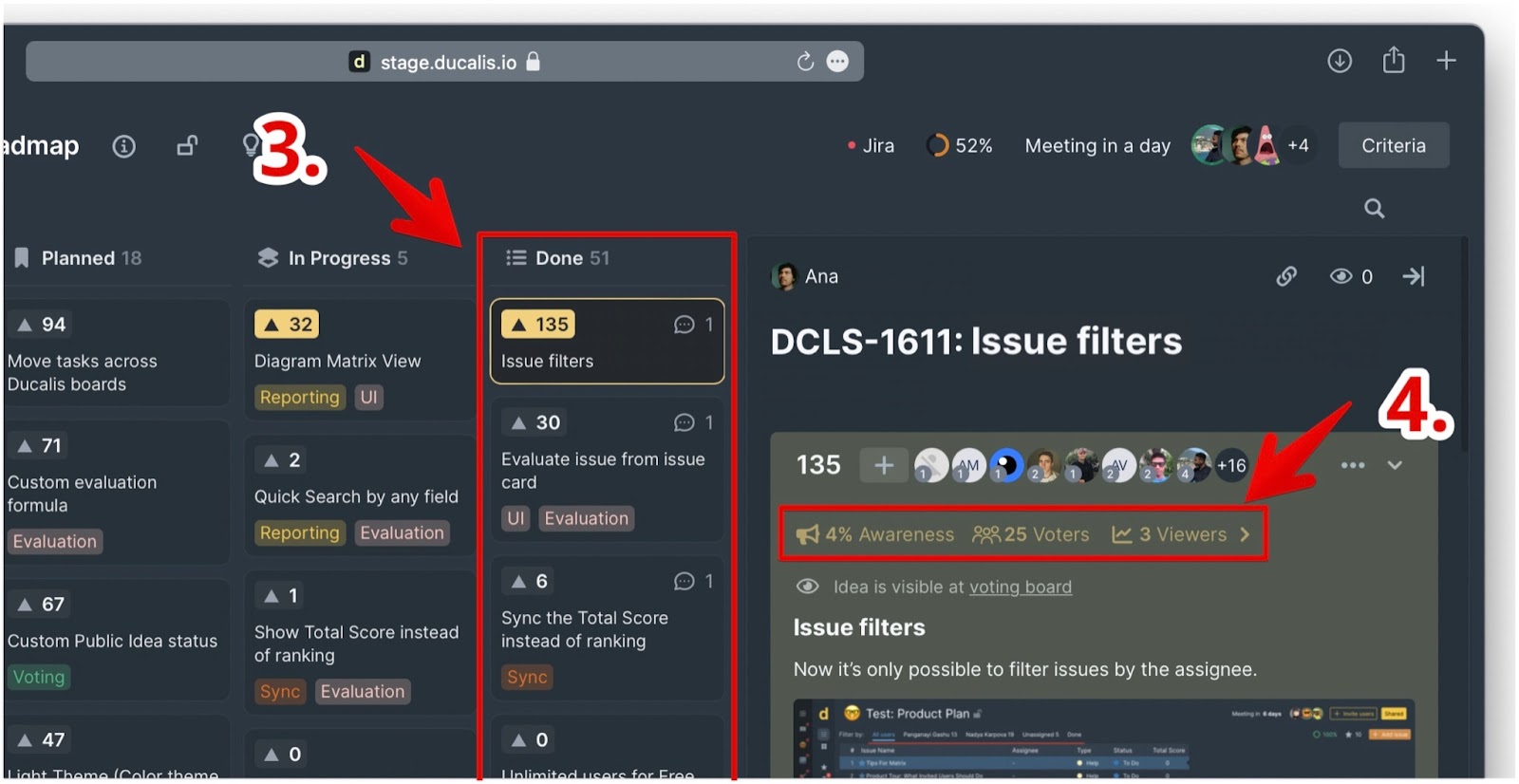 Click the > icon to open a dropdown with a table of all the users who Upvoted for the idea.
The users who read the idea when you moved to the Done status will be at the top (indicated by a checked circle), followed by all the other users who voted for the idea. And if you are using our auth widget, you'll see who exactly read it.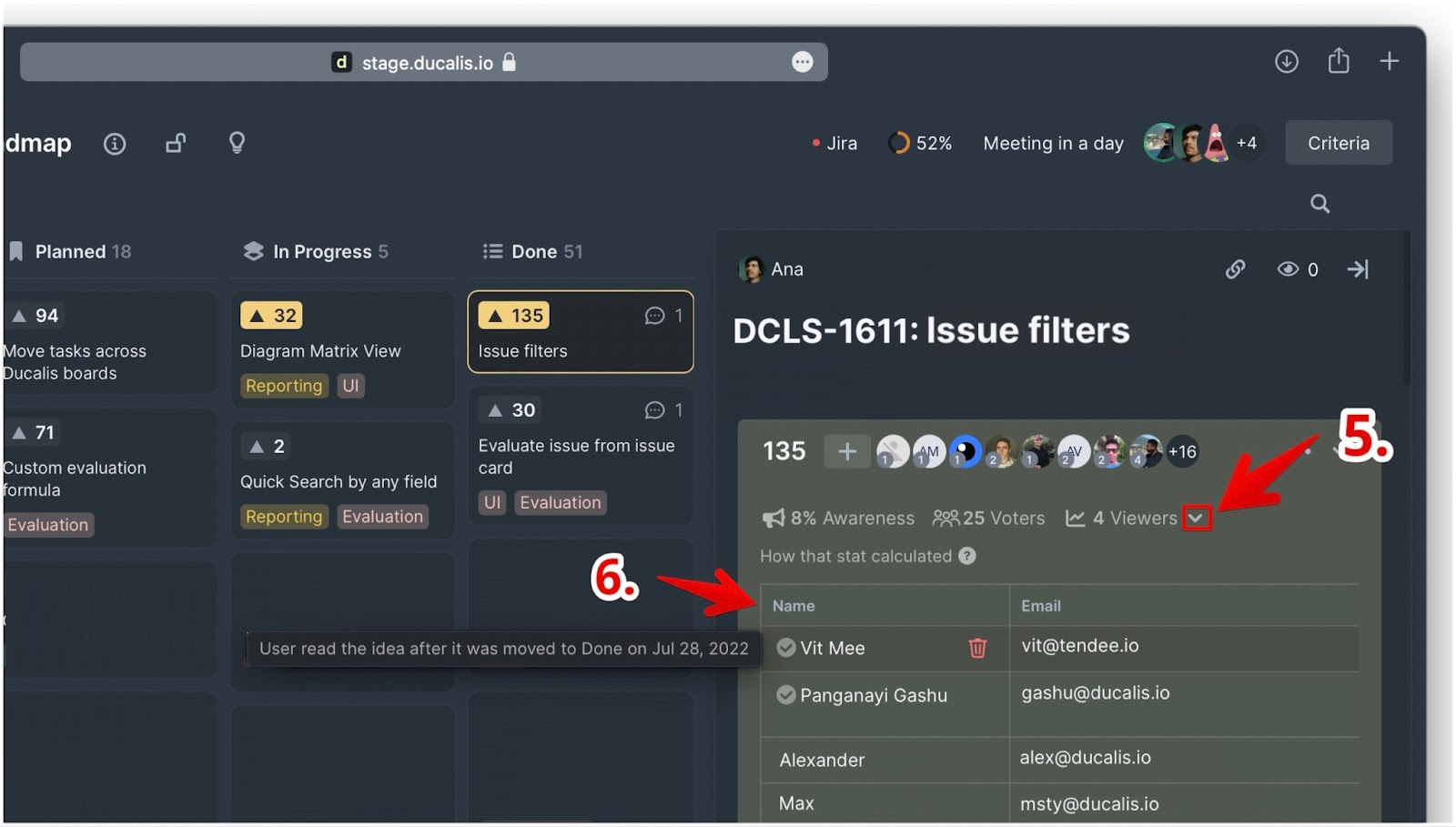 To get an idea of how the statistics are calculated, click the ? icon. You will see the viewers broken down into:

Readers who voted for the idea.
Authorized readers who did not vote.
Anonymous readers.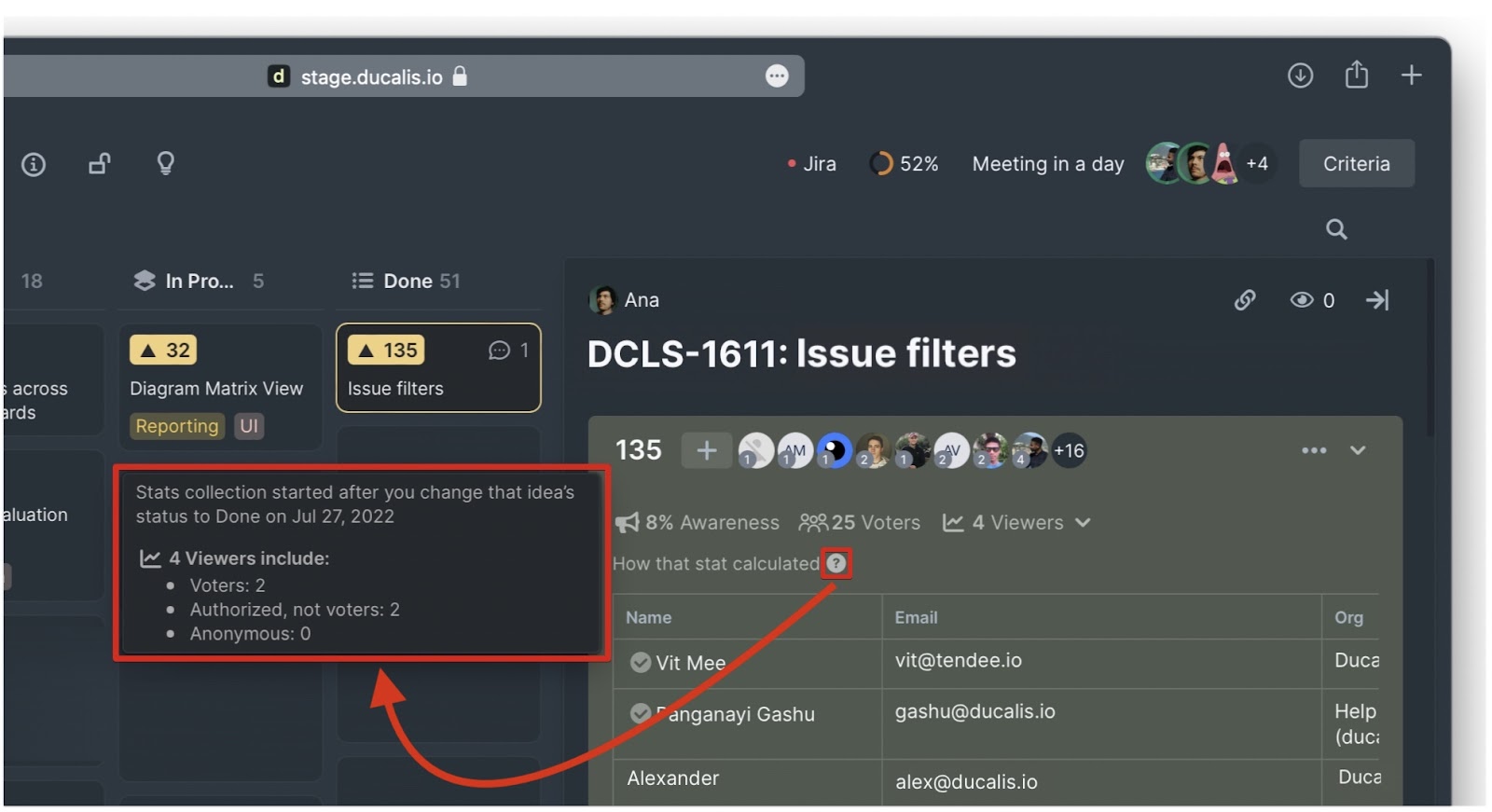 If you have any questions, please contact us in the chat bottom right corner.