If you struggle to evaluate an issue properly because the issue is unclear, or poorly described, or you have reasonable doubts, you can you the option to ask your teammates.
The person you direct the question to will get a notification. Other people in the board can also join the discussion.
This will enhance the collaborative evaluation process and improve the prioritization results accuracy.
Asking a Question
While evaluating for prioritization under the Evaluation page, to ask a question:
Click on the question icon.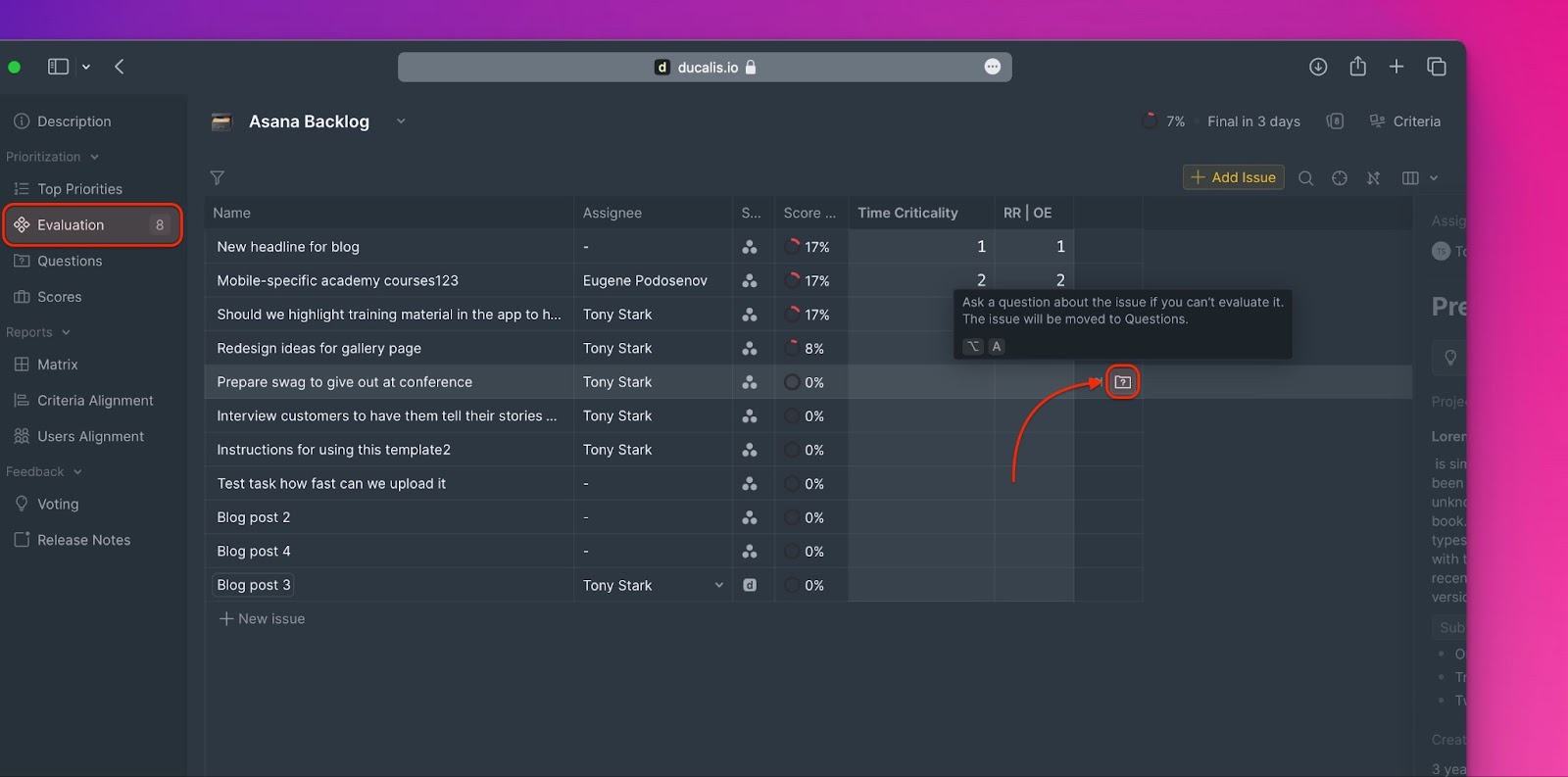 Choose the person you want to direct the question to.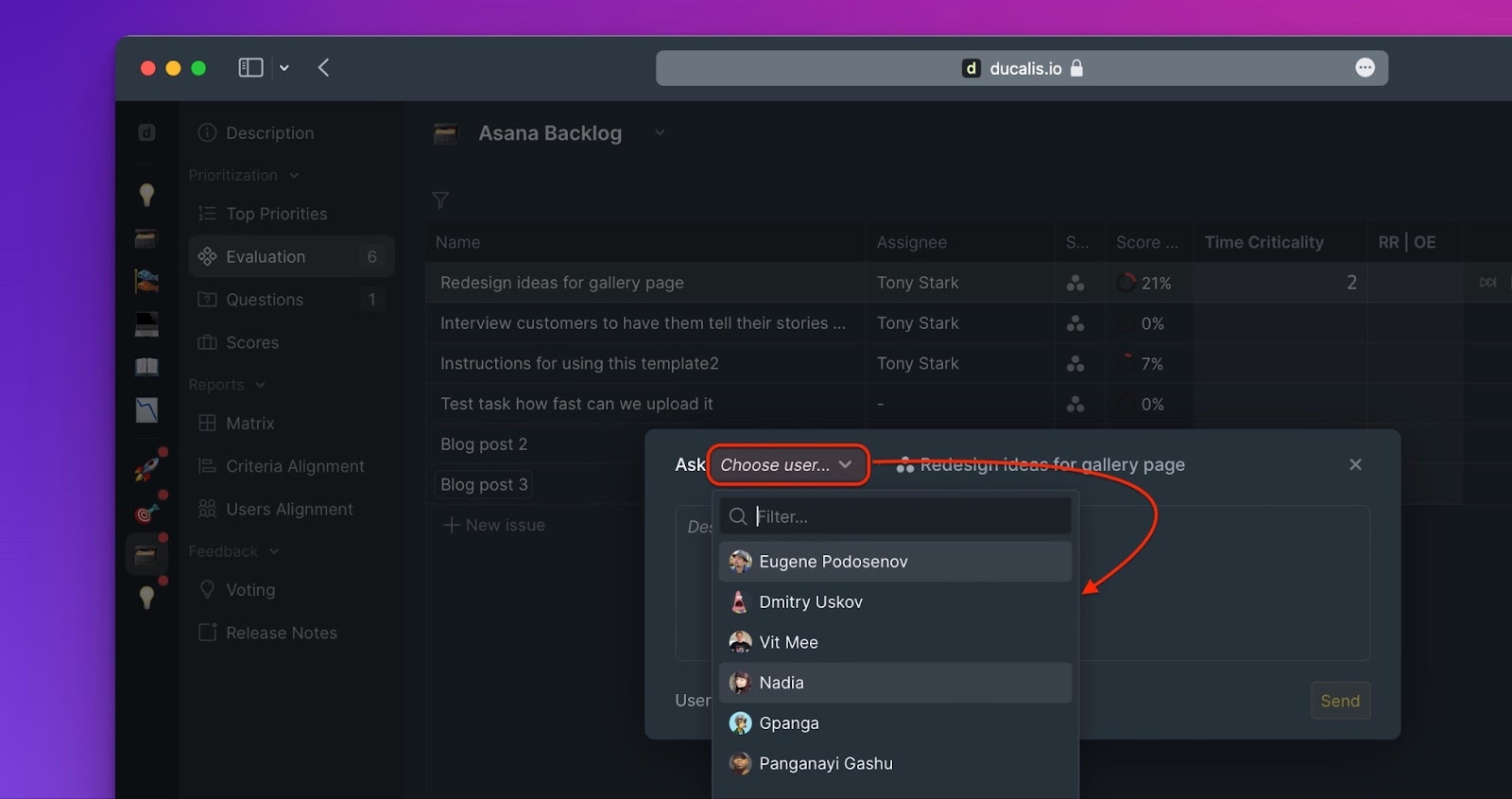 Type your question in the text field.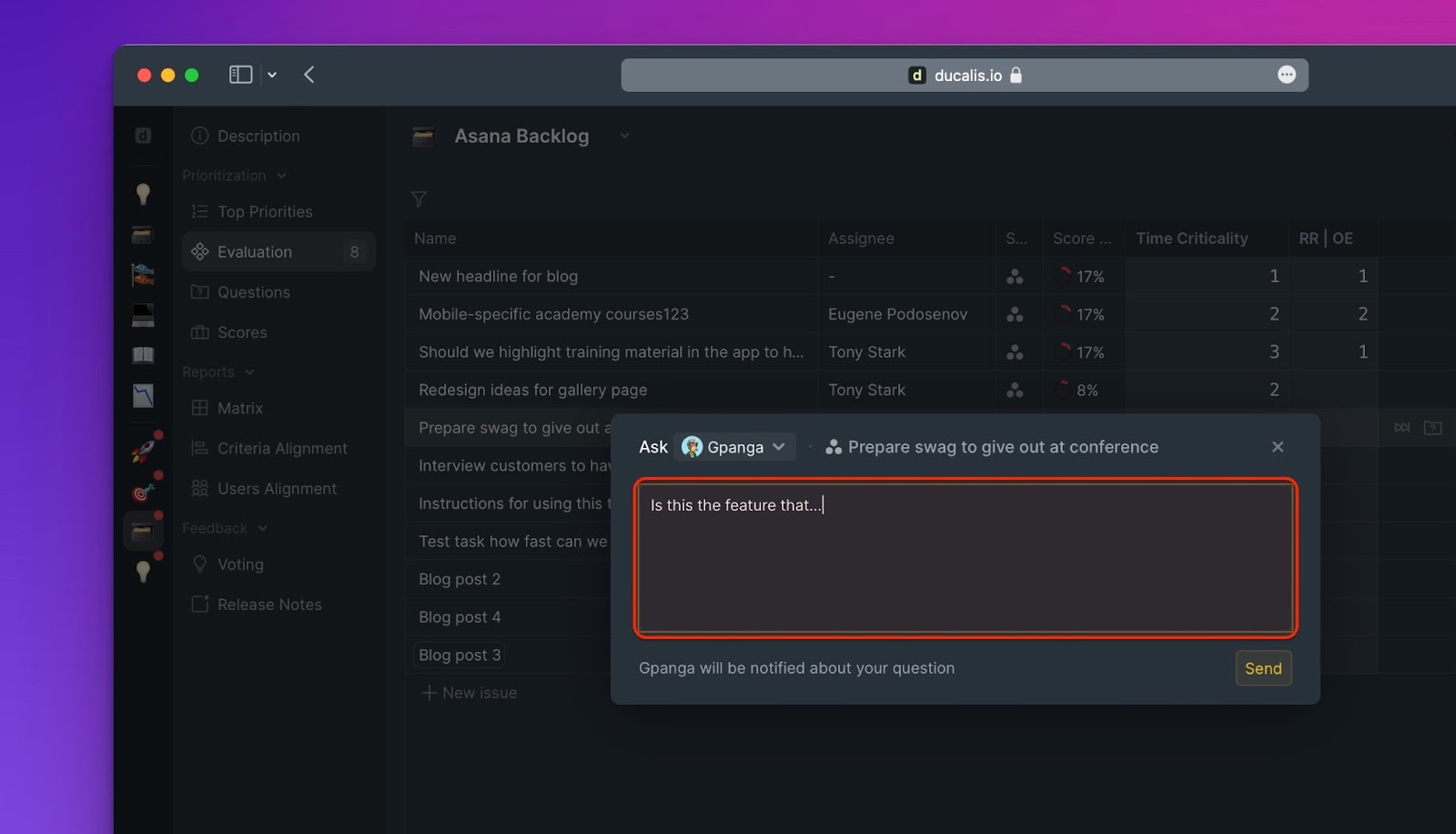 You can also mention a person in the question. They will also be notified when you send the question.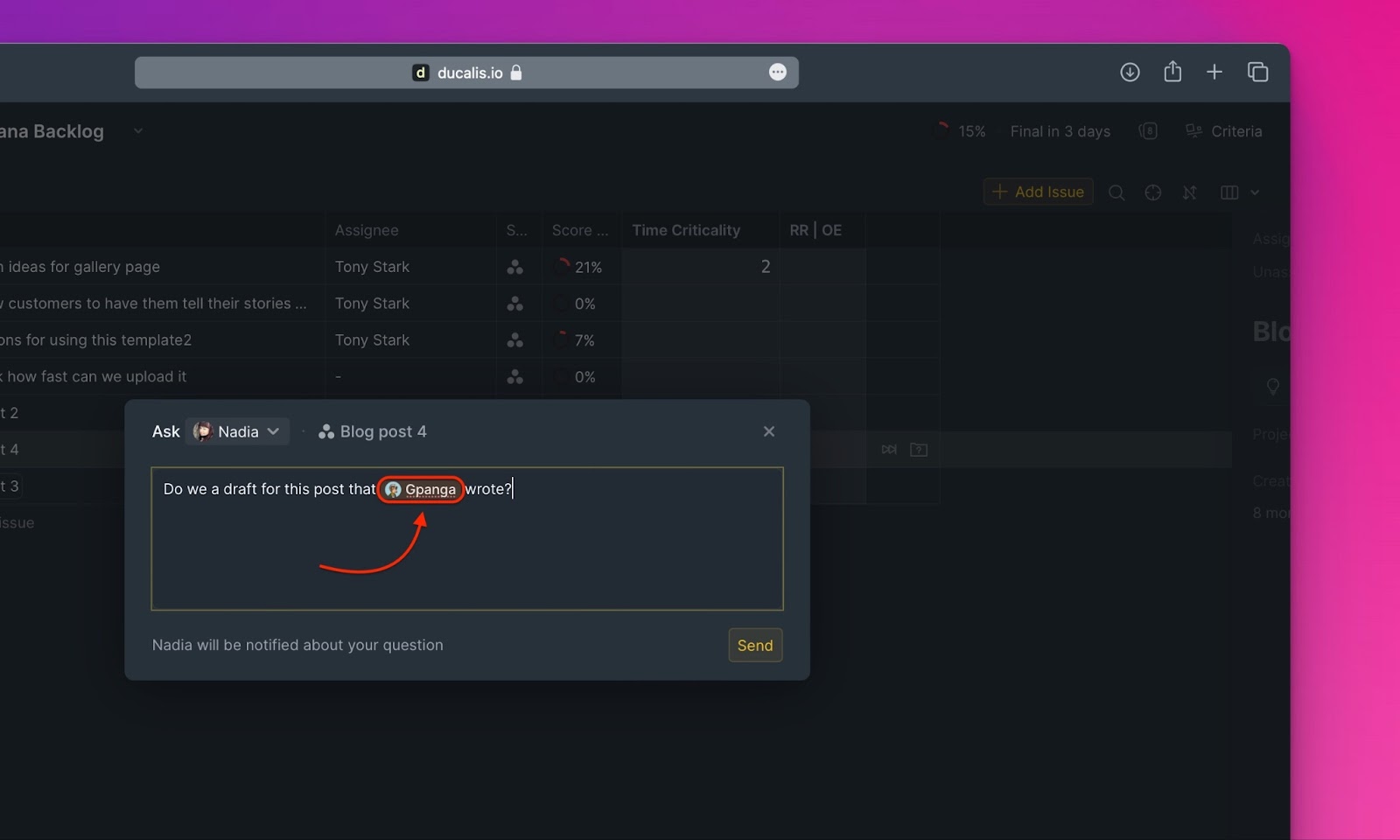 After you are done creating your question, click Send, or use the hotkey.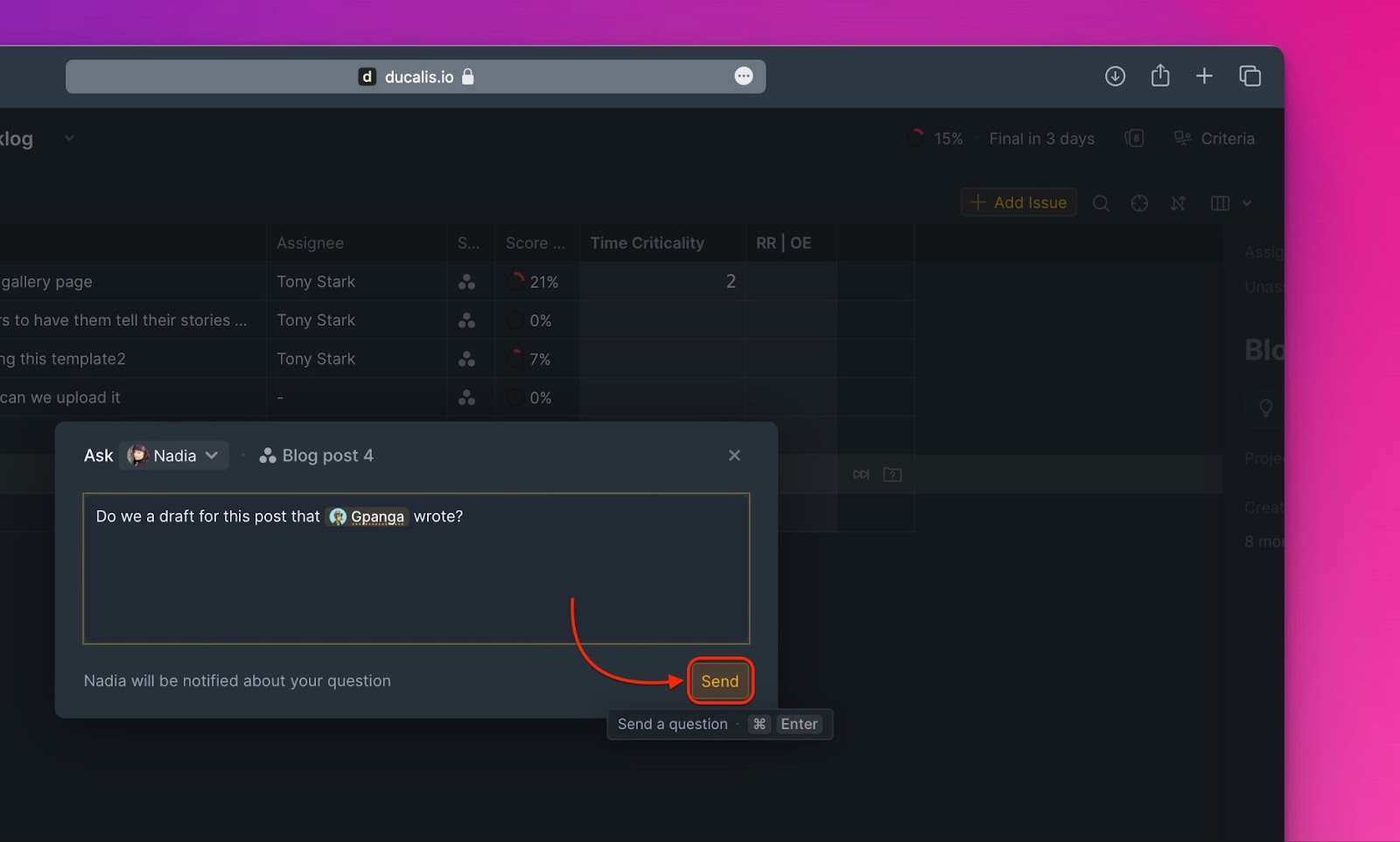 The user receiving the question will be notified via email.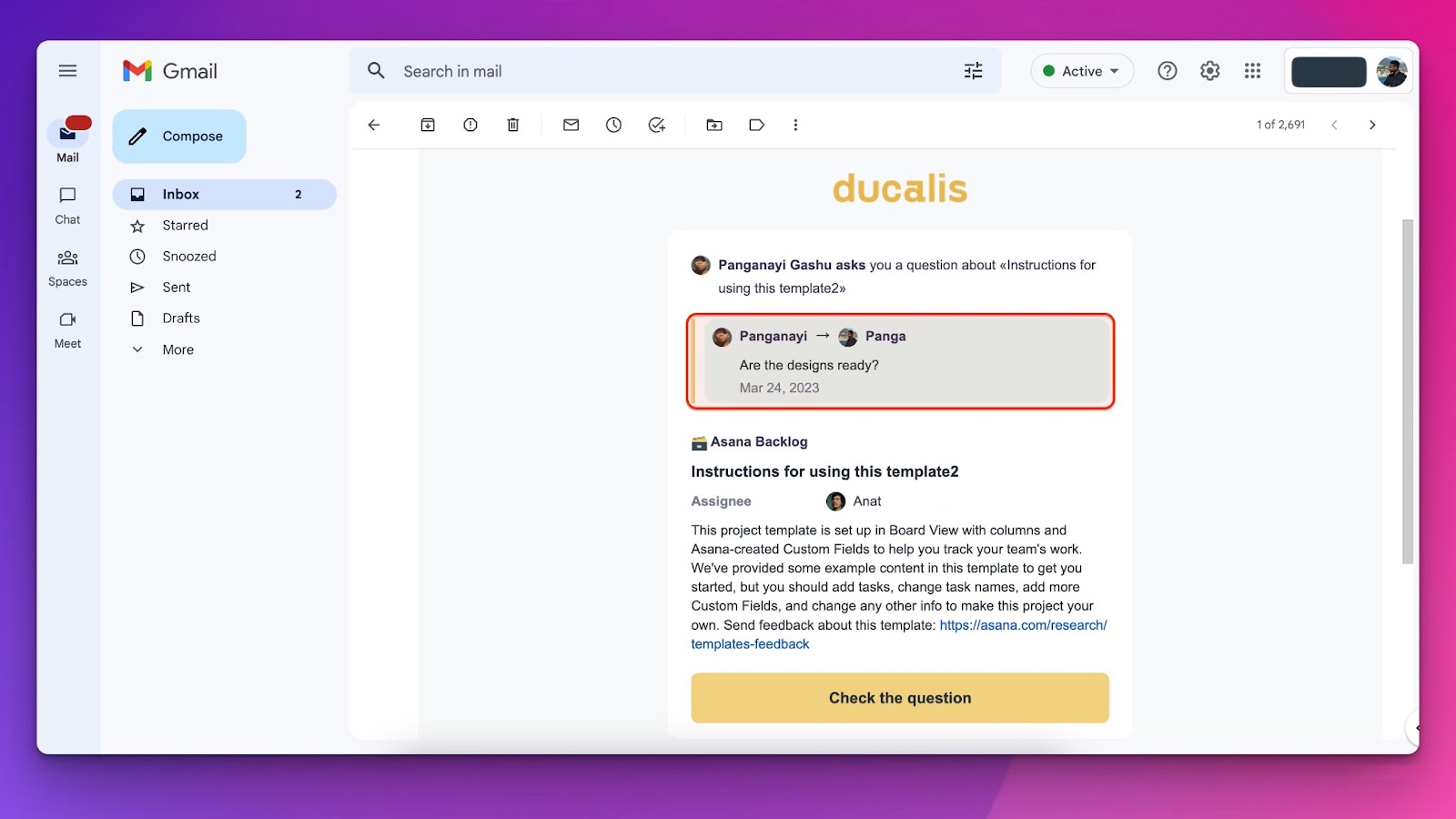 All questions and discussions going on on the board can be found under Questions.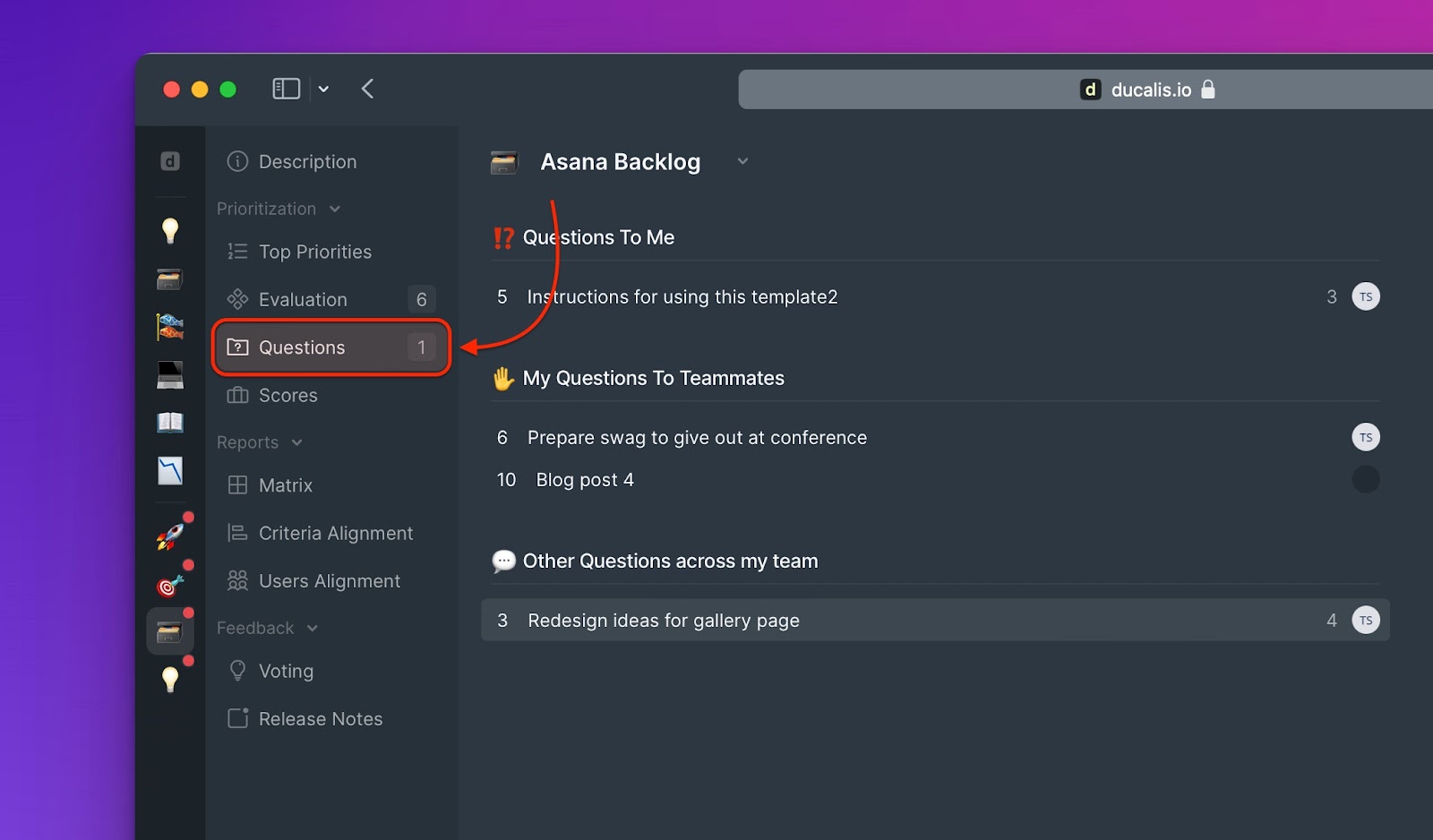 Under Questions, users can see questions directed to them, questions they asked other users, and questions across the team.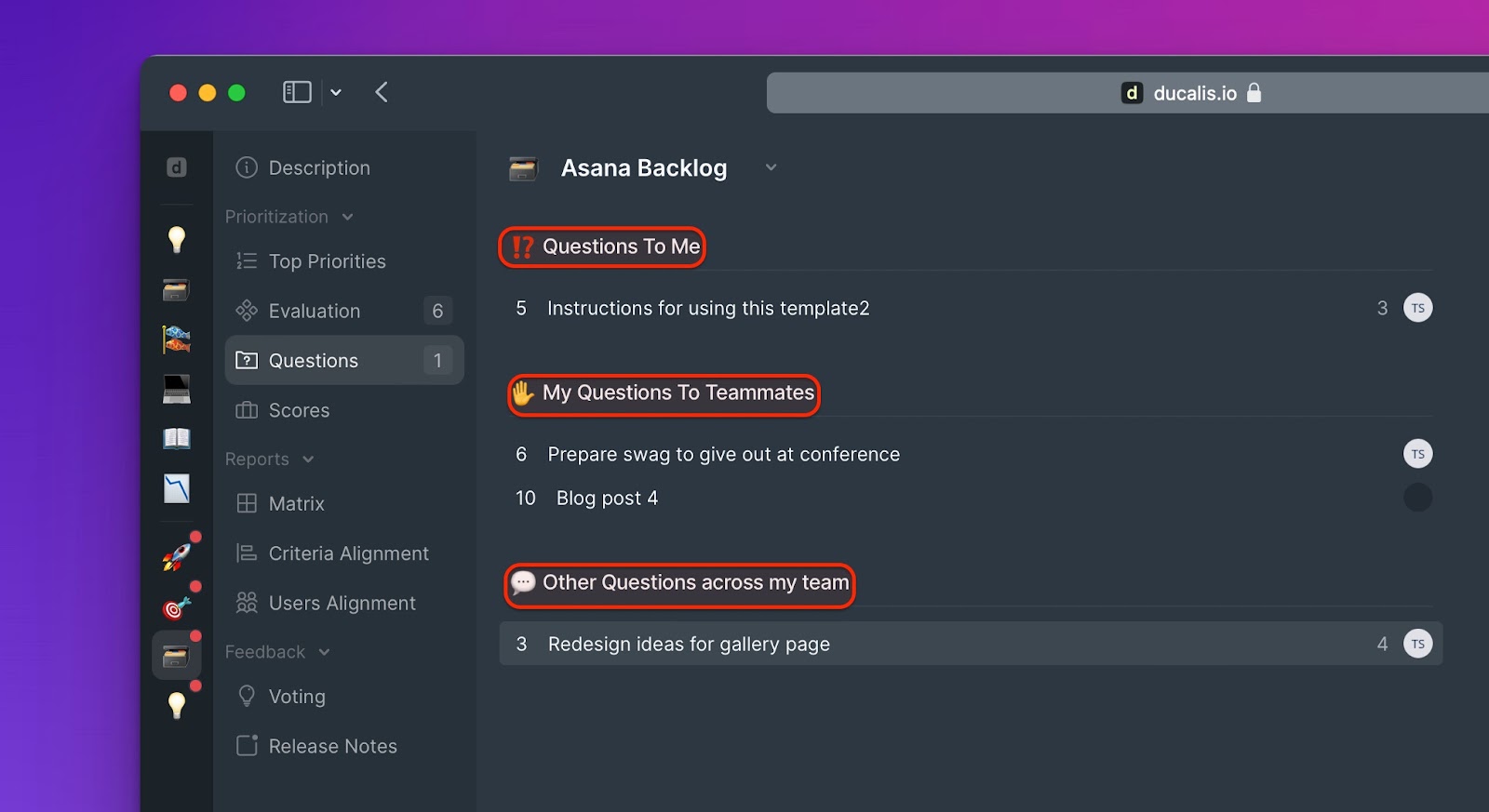 If another user has the same question as the one asked by another user, they can join the discussion.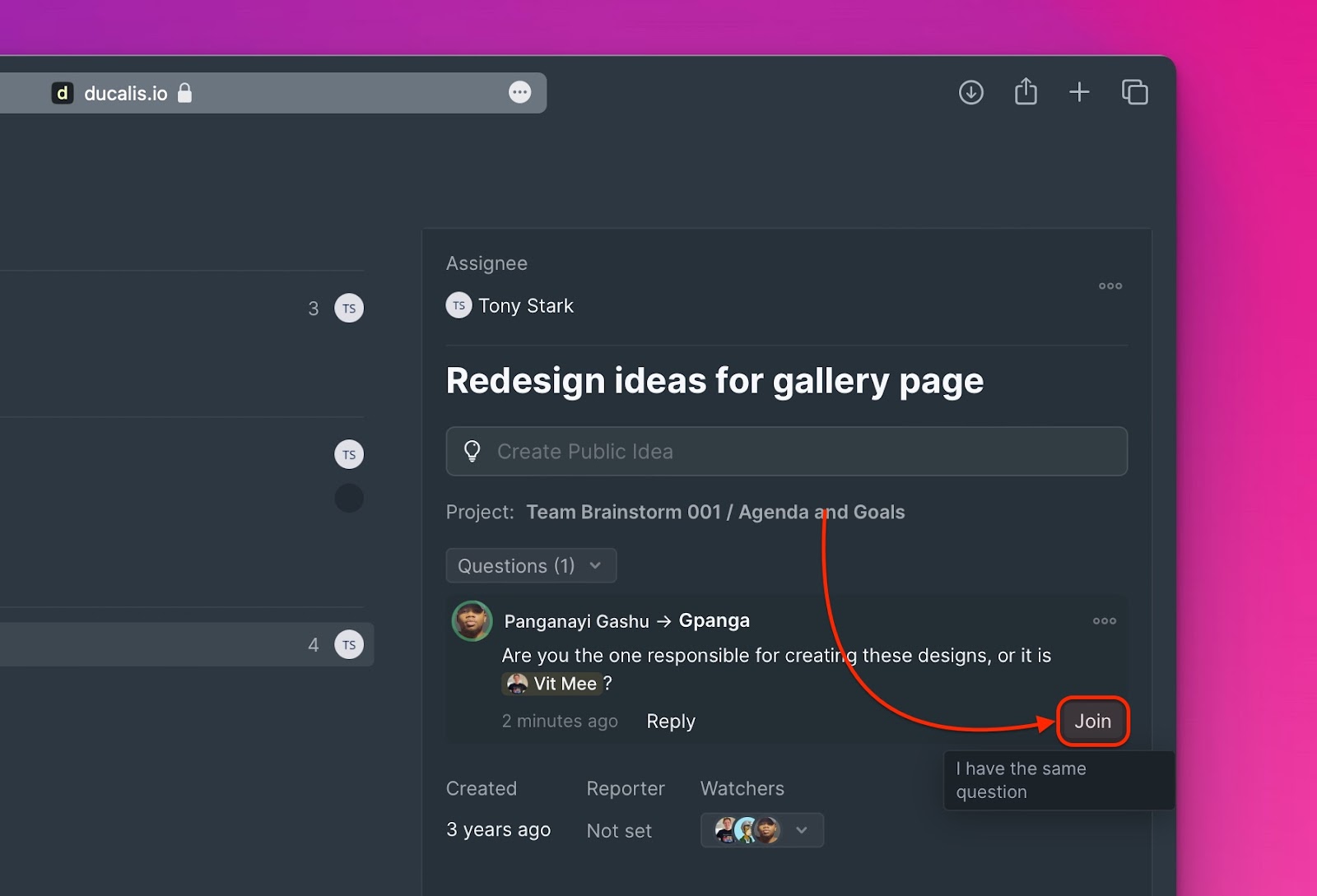 Marking a Question as Resolved
When a question is responded to and clarified, it can be marked as Resolved.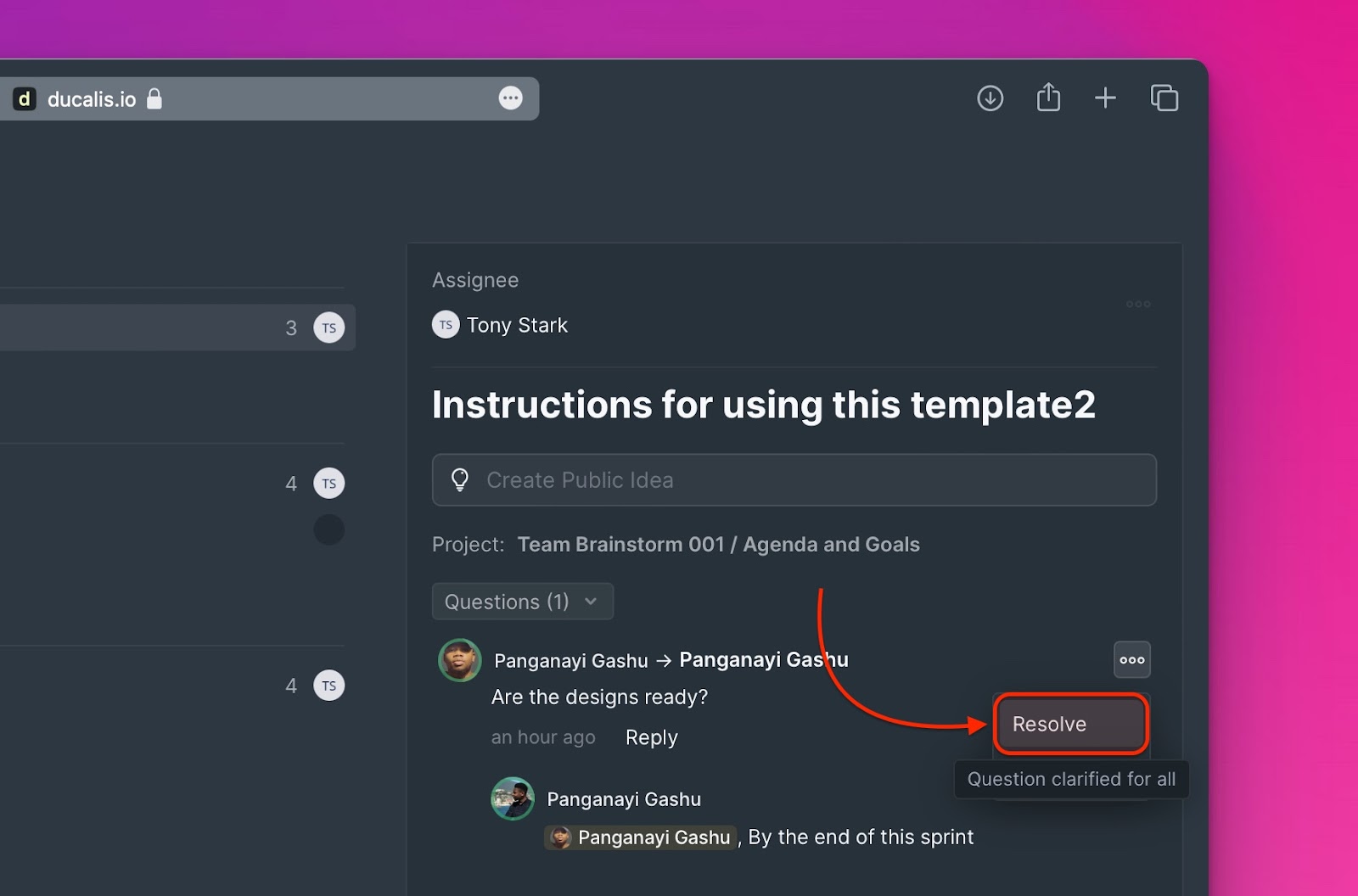 What's Next?
Learn more about how Notifications work in Ducalis organizations.