In this article, we show you how to remove a task tracker integration with Ducalis.
How to Remove an Integration.
On your dashboard, find Integrations on the left-side menu.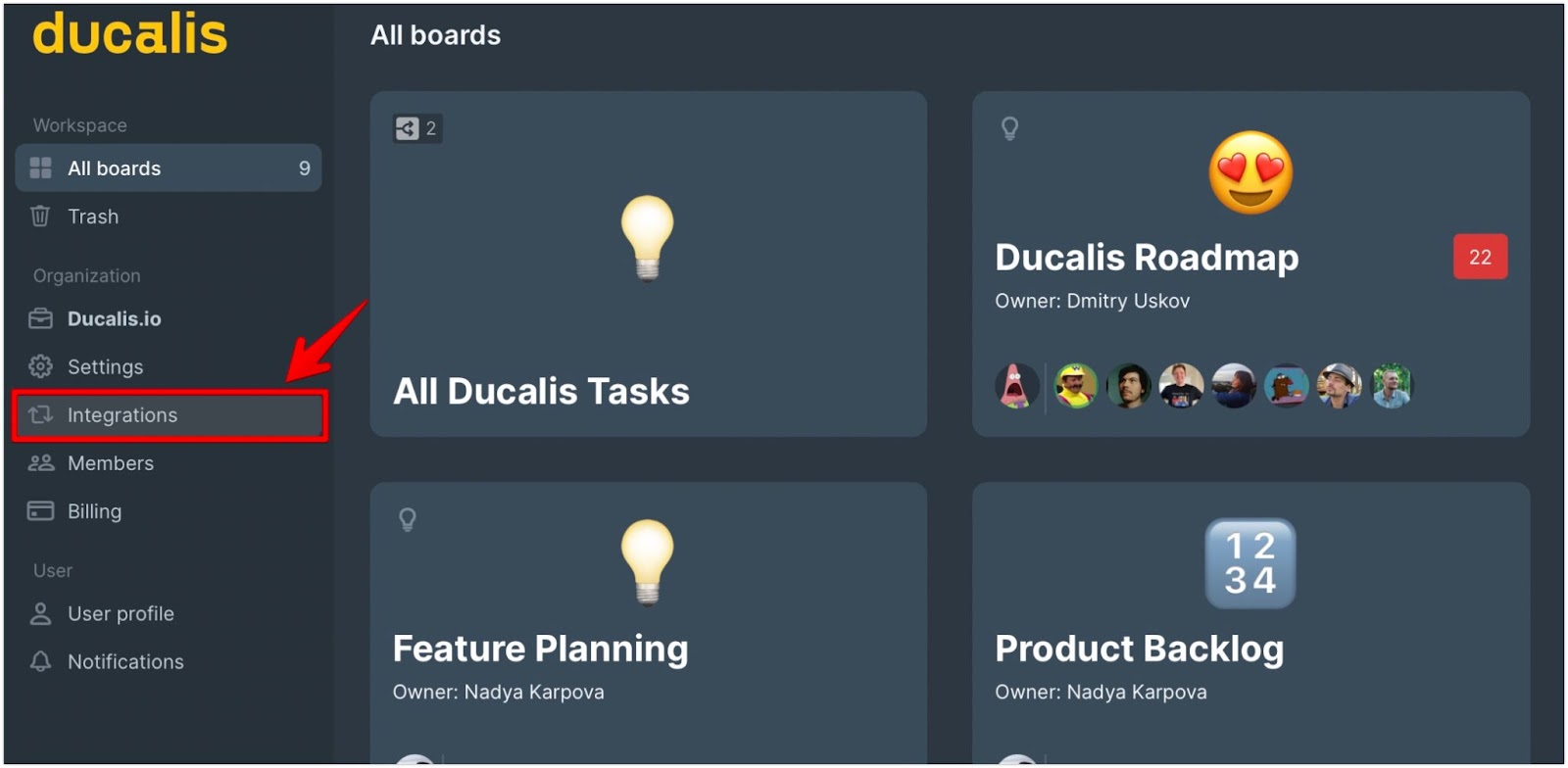 Under Issue trackers, go to the integration you want to remove and click on the delete icon.

Confirm and delete the integration.