In this article, we will show you how to delete the integration between a Ducalis board and your task tracker.
Deleting an Integration
On your dashboard, find Integrations on the left-side menu.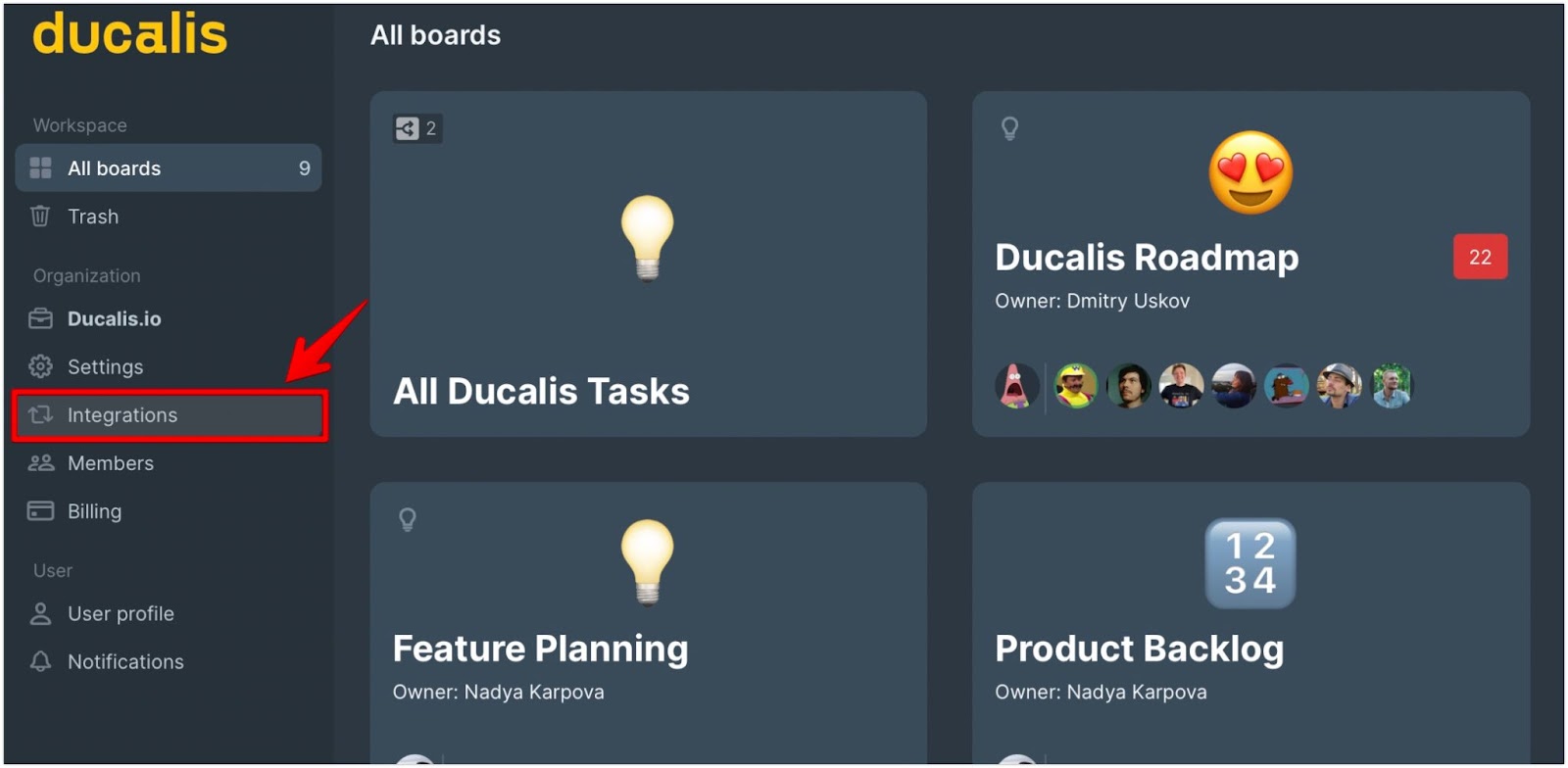 Under Issue trackers, you will find all Instances of different task trackers that you integrated with your Ducalis prioritization boards. 
Find the instance you want to delete and click on the trash icon next to its name.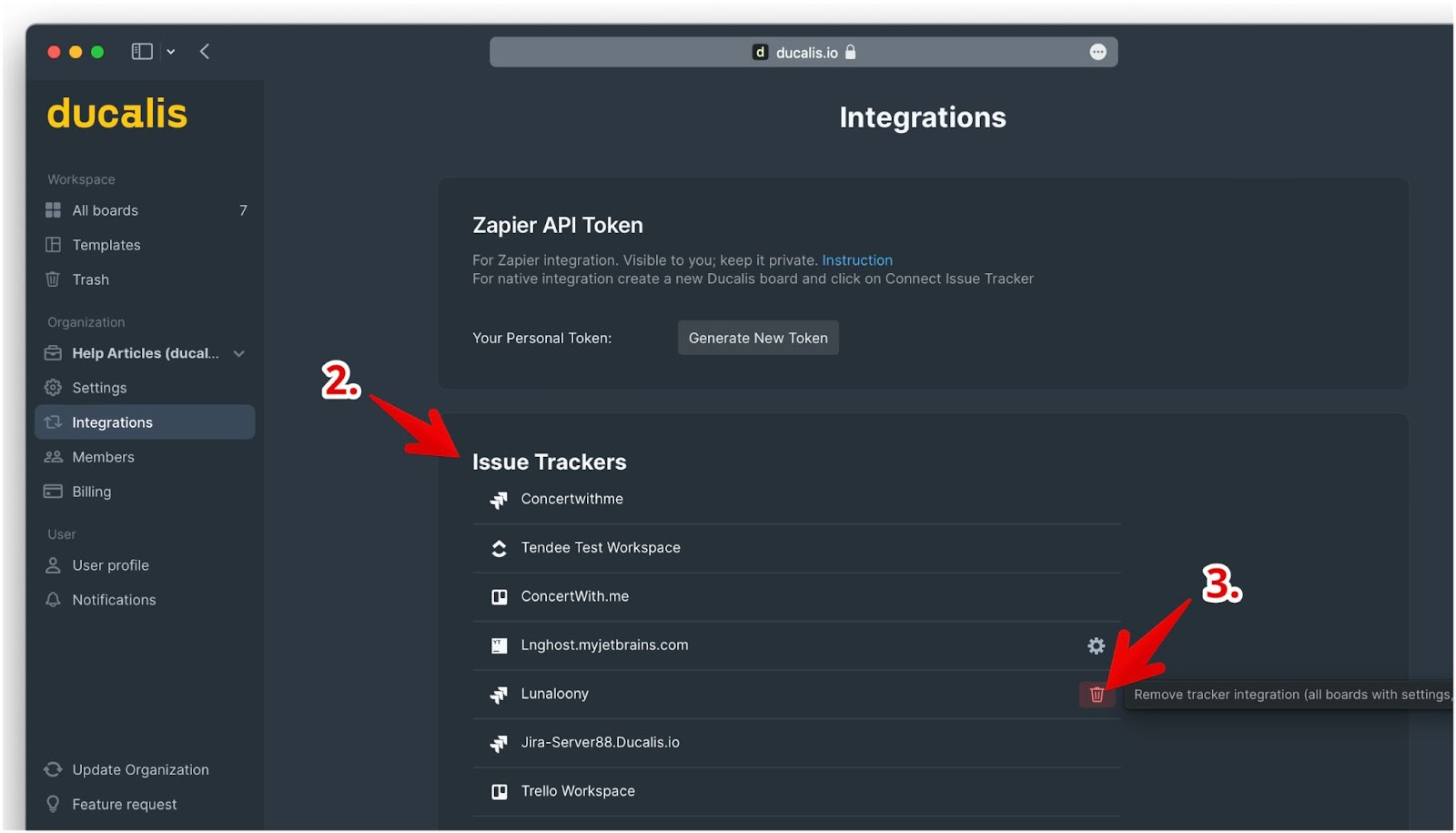 Click Delete to confirm.