The evaluation progress report helps you to get a detailed picture of how your team's evaluation process is going. The report gives you information about:
How prepared your team is for the next meeting, and the amount of time left before the next Planning Meeting.
The number of issues each member still has for evaluation, and the number of issues they skipped.
Unresolved questions each team member has.
The new members in your board, "Rookies".
How To Access the Evaluation Progress Report
To access your report, click on the teams' evaluation percentage shown on the board's top panel.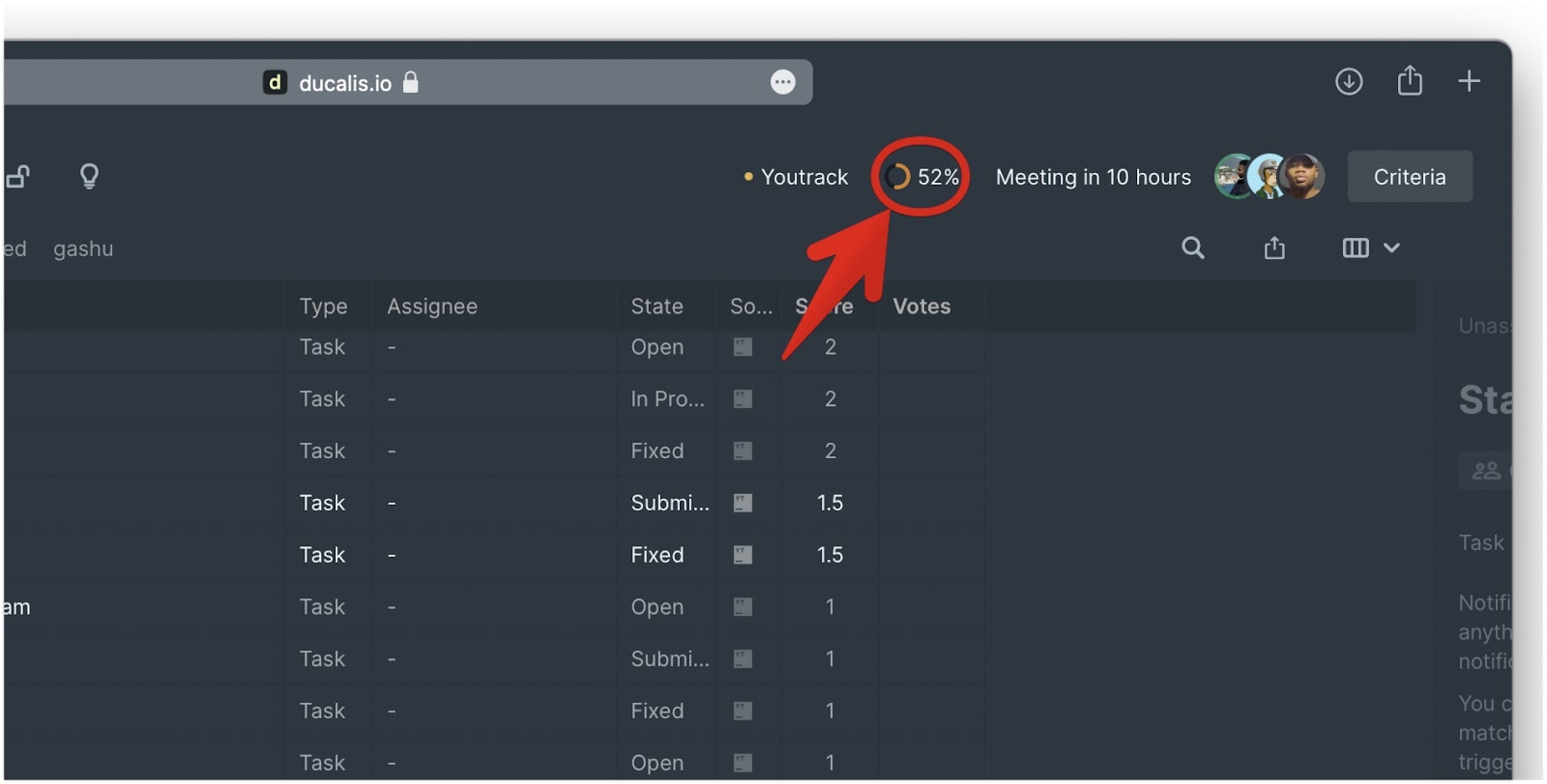 What Can You Find and Do in The Report?
The team's overall evaluation progress – expressed in percentage.
How far away you are from the next Planning Meeting.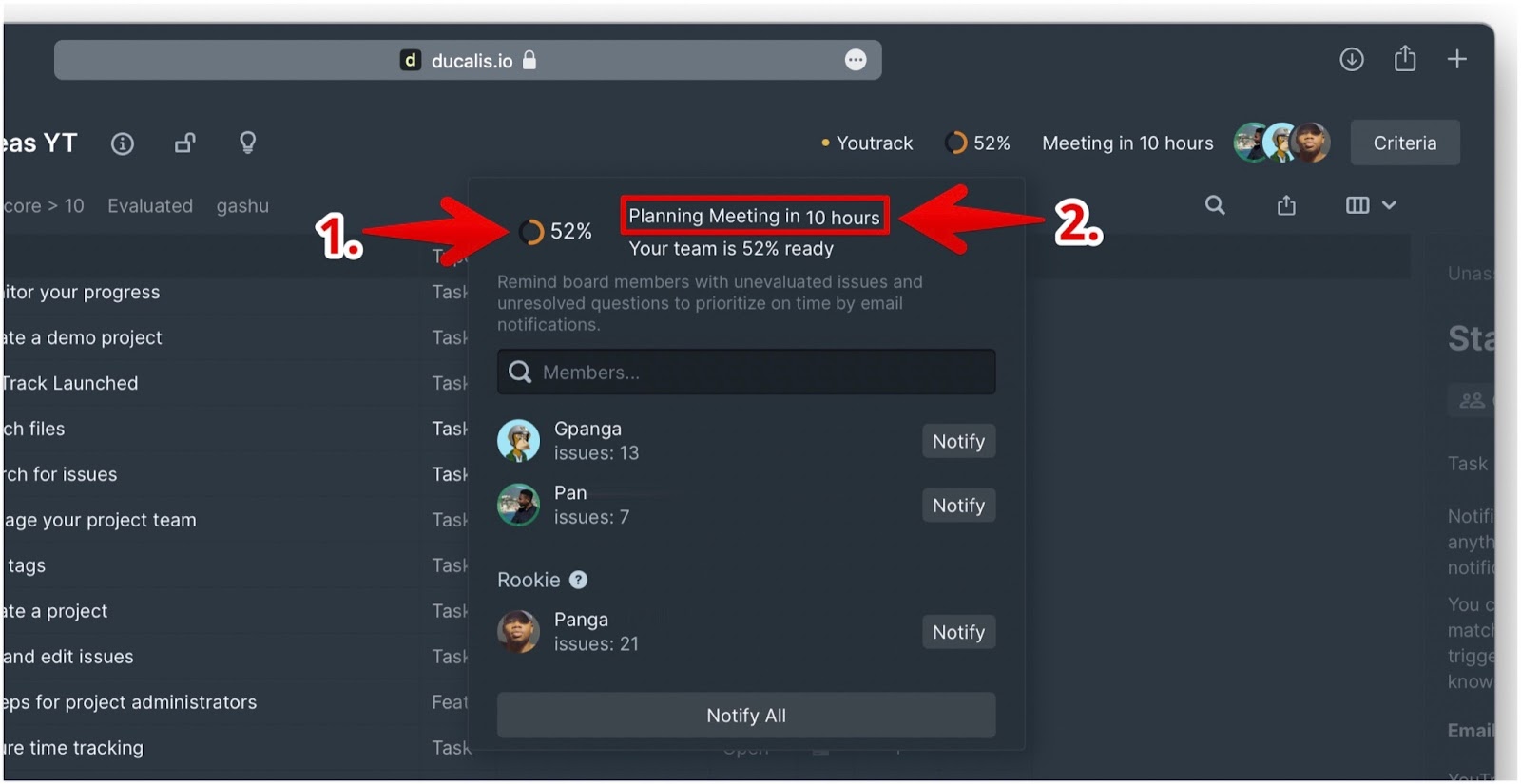 The number of issue a person still has to evaluate. The user with the most number of issues to evaluate is at the top and the one with the least is at the bottom.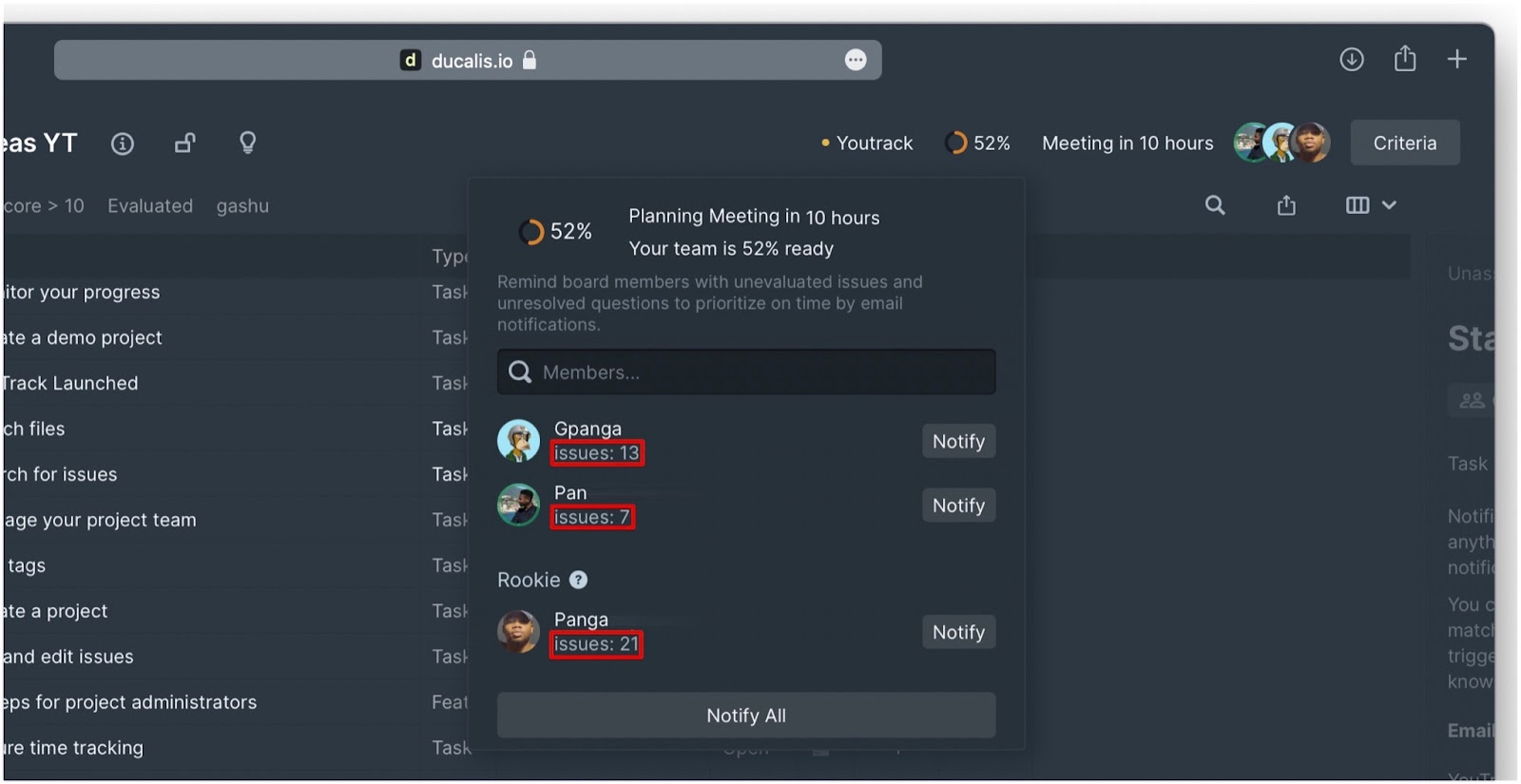 The number of unresolved questions a person has.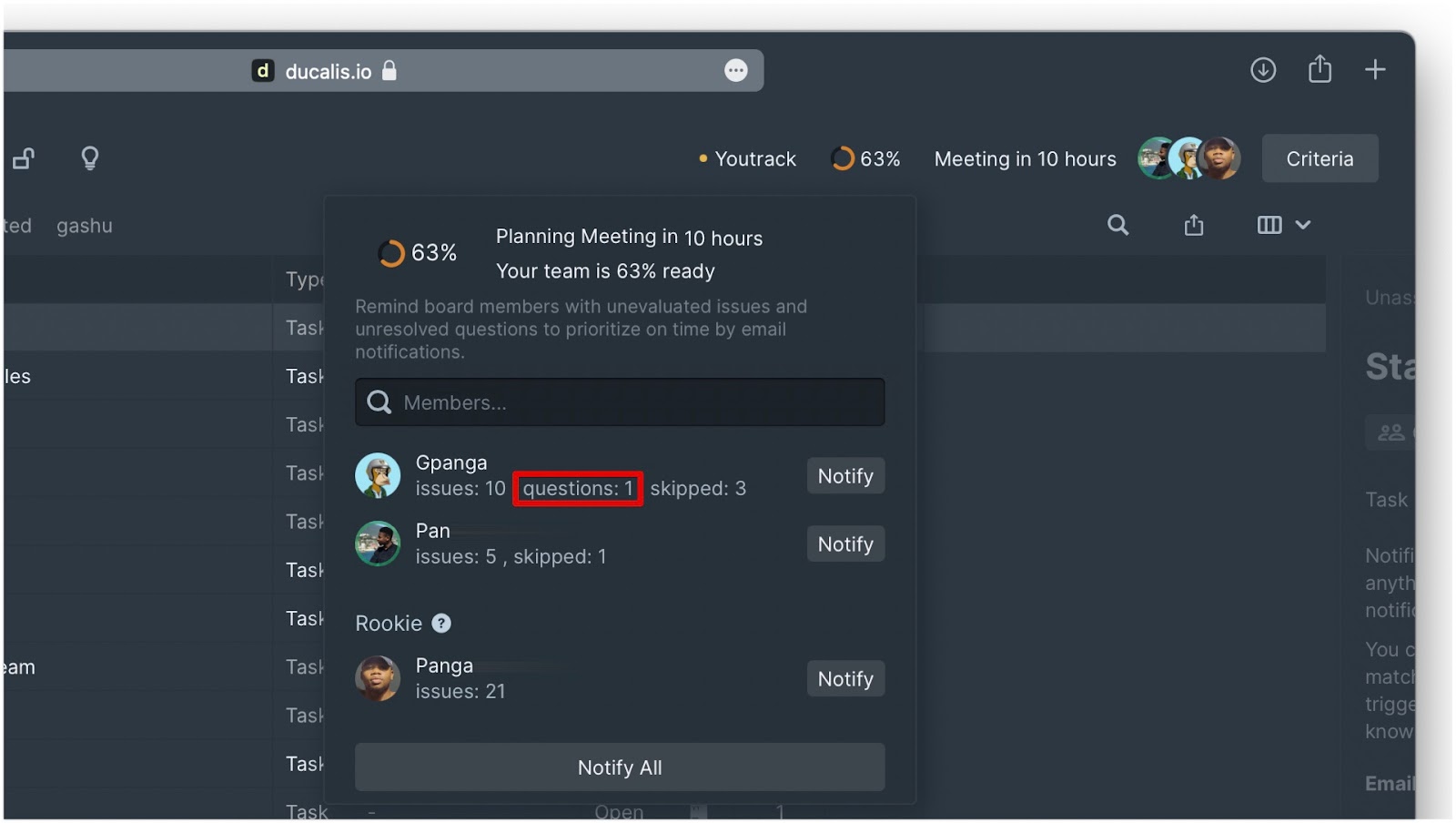 The number of issues a person has skipped.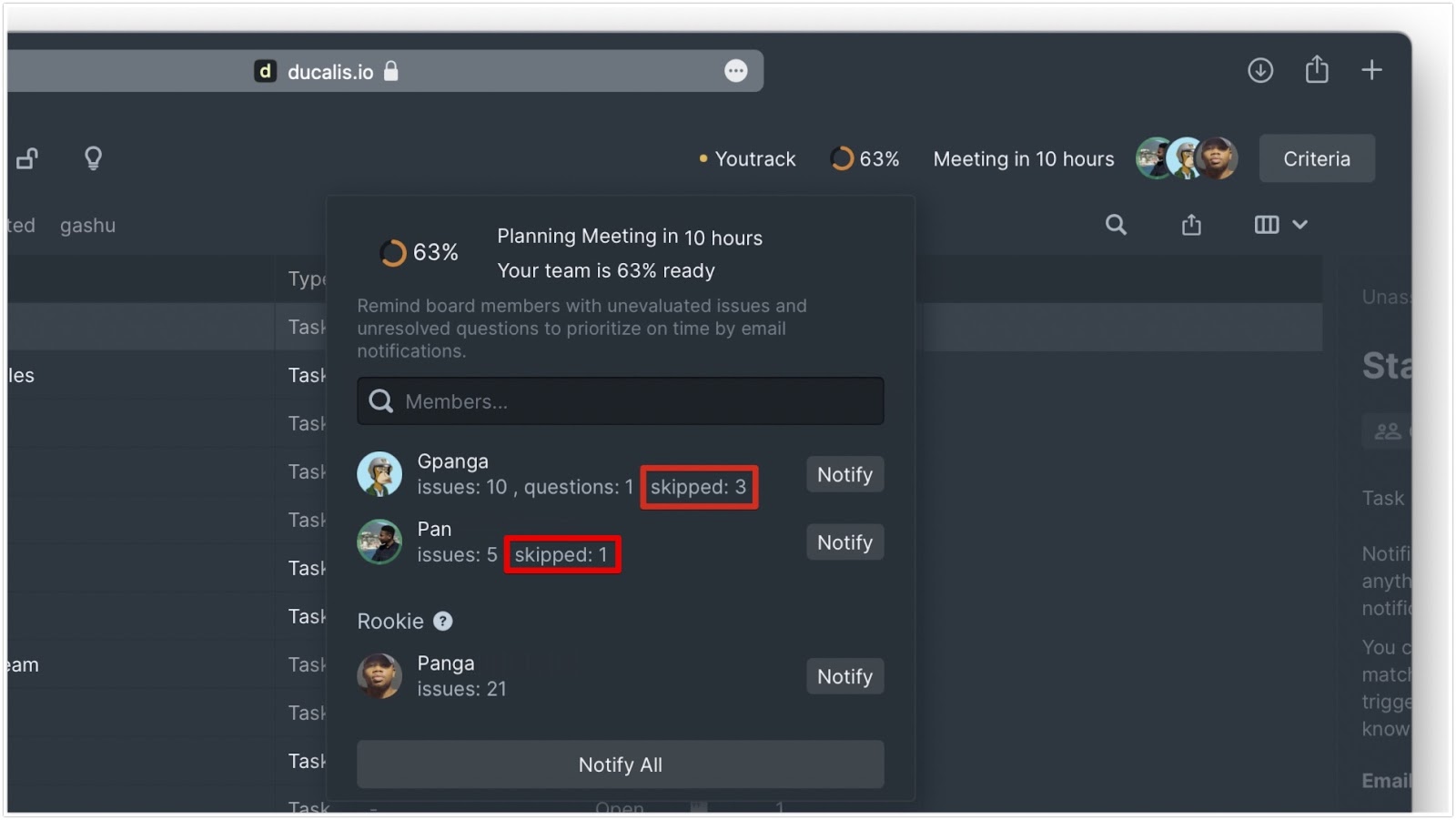 Rookies
Any new person you add to a board will have the Rookie status until they completely evaluate all the issues in the board for the for first.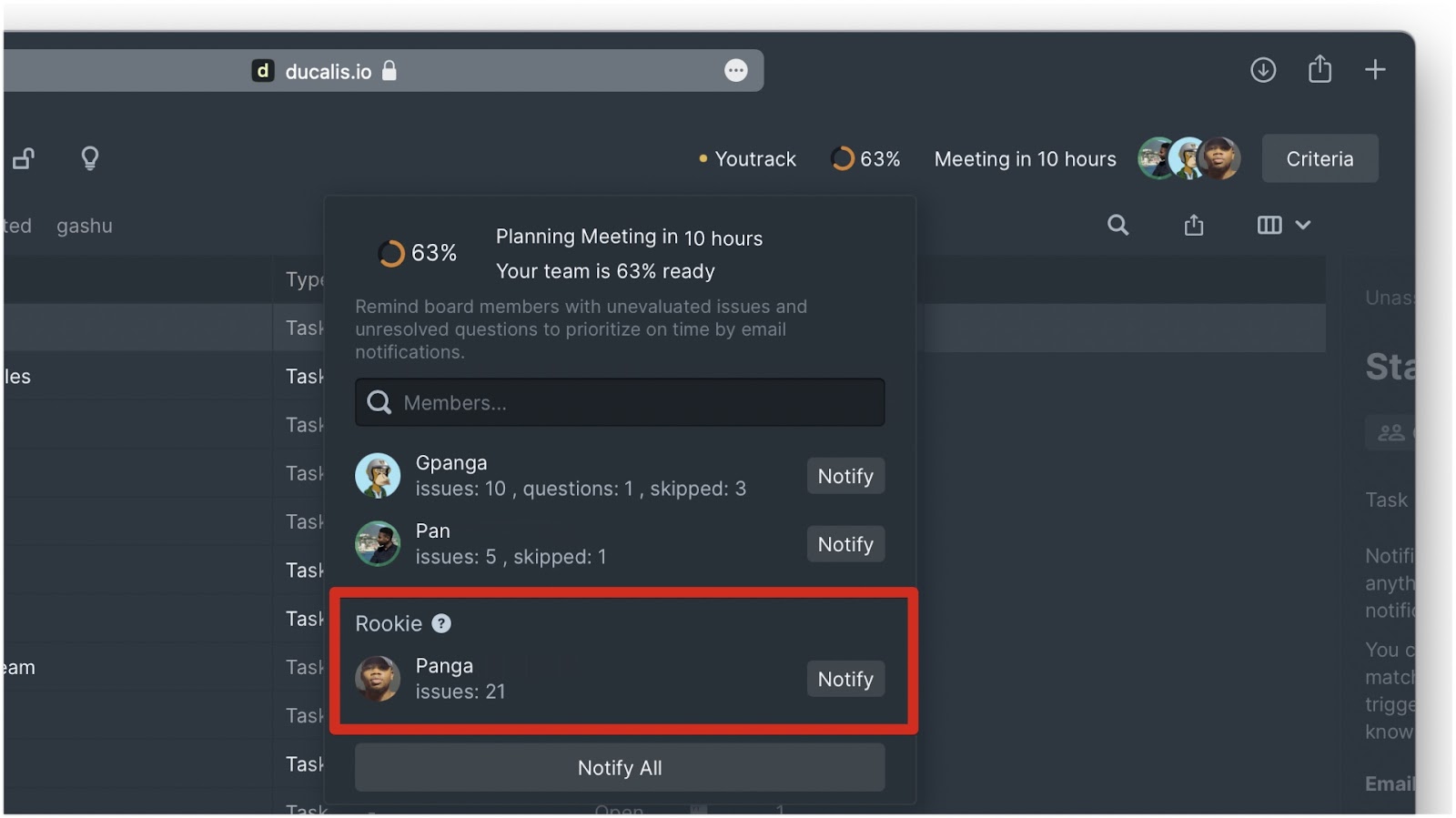 Reminding Your Teammates To Evaluate
Available Role: Admin, Owner.
You have the ability to notify your teammates about the issues they still have to evaluate. This will help to ensure that everyone in the board has their issues evaluated by the Planning Meeting.
To remind an individual member, click the Notify button next their name.
To remind everyone in the board, click Notify All.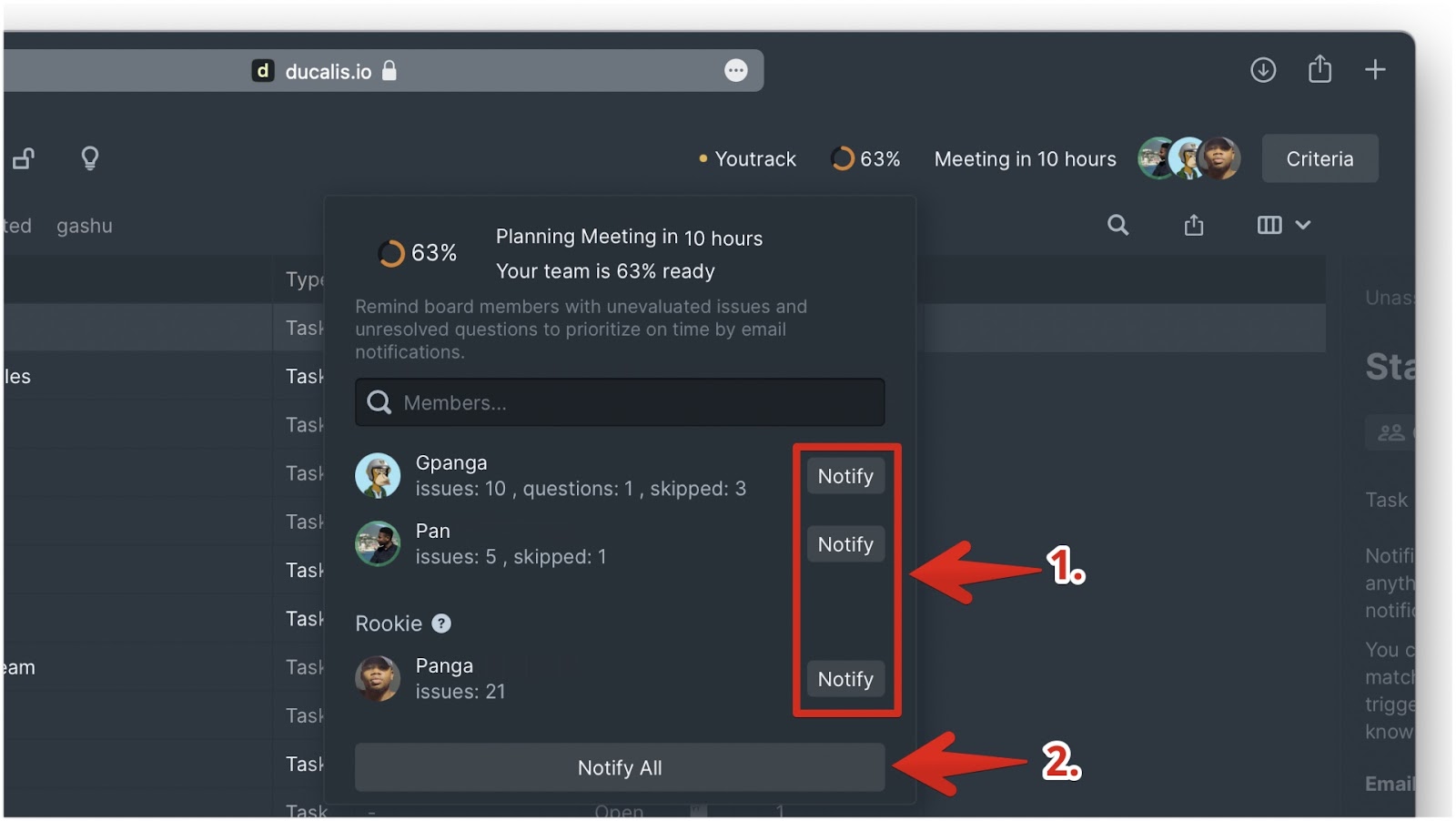 Once you click notify, your teammates will receive an email with the Evaluation Progress report.