You have the ability to reset the total score you assigned to an issue right on its issue card.
This feature comes in handy when you would have just discussed a particular issue and resolved the misunderstandings your team was having. Instead of waiting for the date you set for the evaluation scores to expire, you can quickly reset the scores for a particular issue manually, in the issue card, for a quick re-evaluation.
Resetting Evaluation Scores
Under Backlog, open the issue card of the issue whose total score you want to reset.
Open the issue re-evaluation block.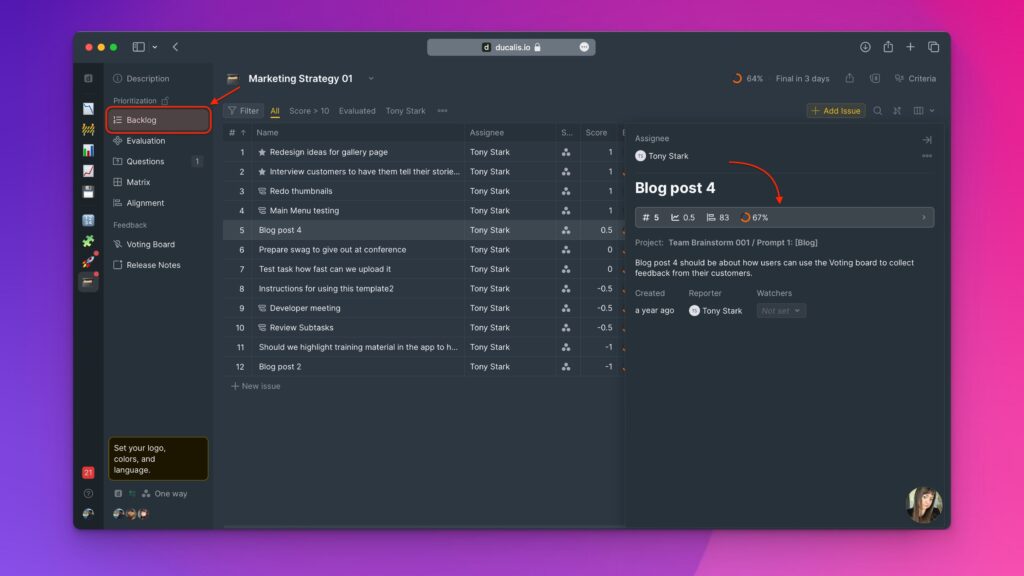 Click Reset scores.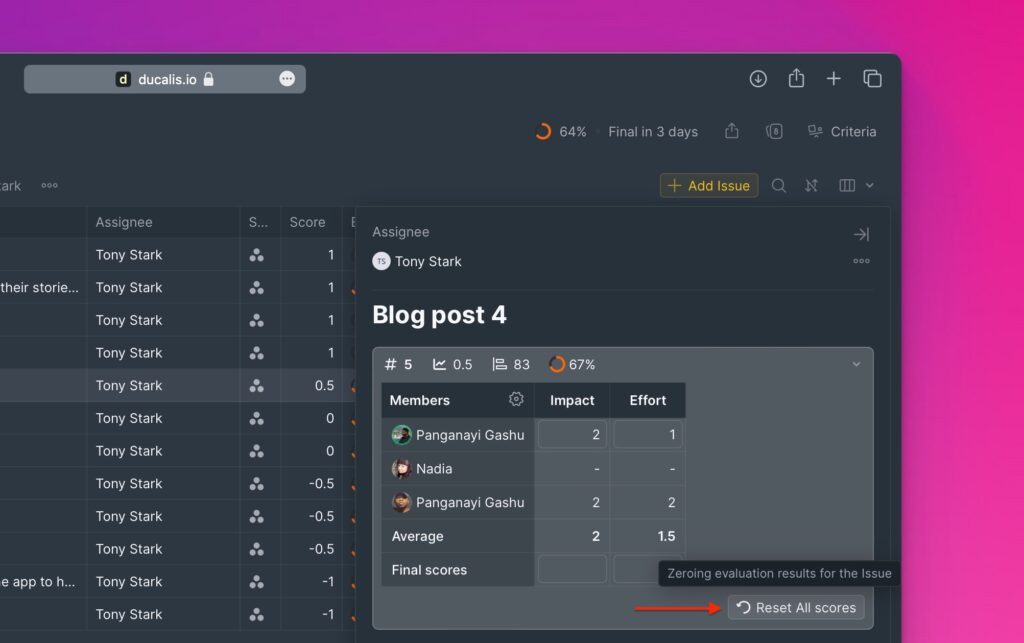 Confirm that you want to reset the scores assigned to this issue by clicking Reset scores. The scores will be reset for all board users.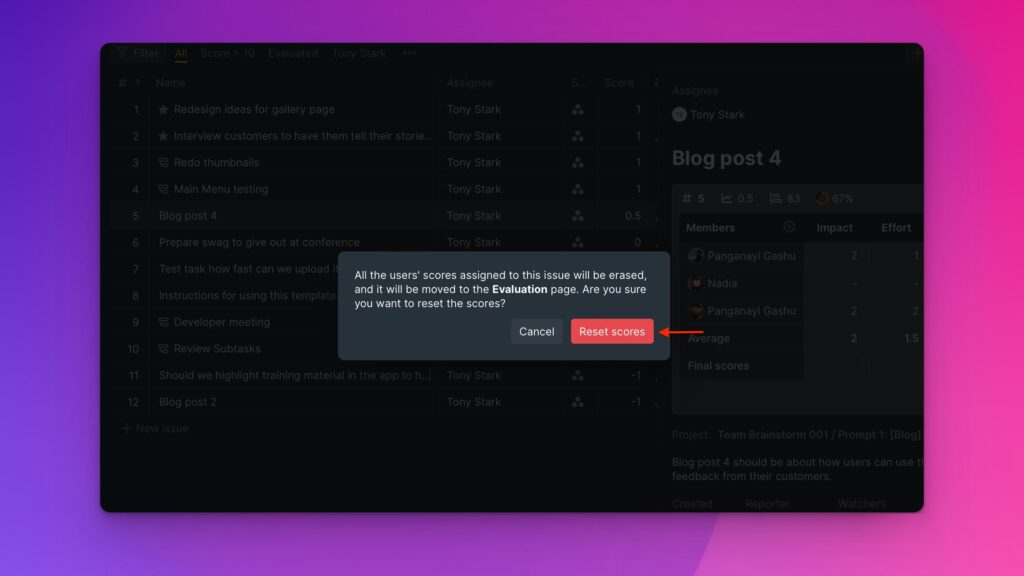 The issue will be moved back to Evaluation for all board users.