Your customers are far more likely to pay attention to your emails when they come from your own email address like: username@yourcomany.com.
All you need to do is let us send emails using your domain. The configuration consists of two steps: adding records in your DNS and setting up in Ducalis.
For the whole process, please contact us.
Choose the Domain
You need to choose the domain name for sending emails, for example "mg.company.com". After you create it, please contact us, we will link it to our account. There is an instruction How Do I Pick a Domain Name for My Mailgun Account? from Mailgun.
DNS settings
These settings let you send emails from your domain. To make it work, you need to allow Ducalis.io to send emails on your behalf. To do this, you need to add records to your DNS.
After you provide us with your domain information, we will add it and provide you with the necessary data to add to your DNS settings.
The verification process will take up to 24 hours.
Sender Organization Settings
You need to provide us with the information about your organization that should be included in the email footer. Contact us to do it.
Needed fields:
Company Address – company address that will be shown on emails footer.
Email Reason Text – you will inform users why the have received your email.
For example, You are receiving this email because you signed up to Company.com
From email – displays, for the user, the email address the message comes from.
For example, support@company.com.
Name – the name of the sender, which will be displayed on our list of senders.
For example, Customer Support.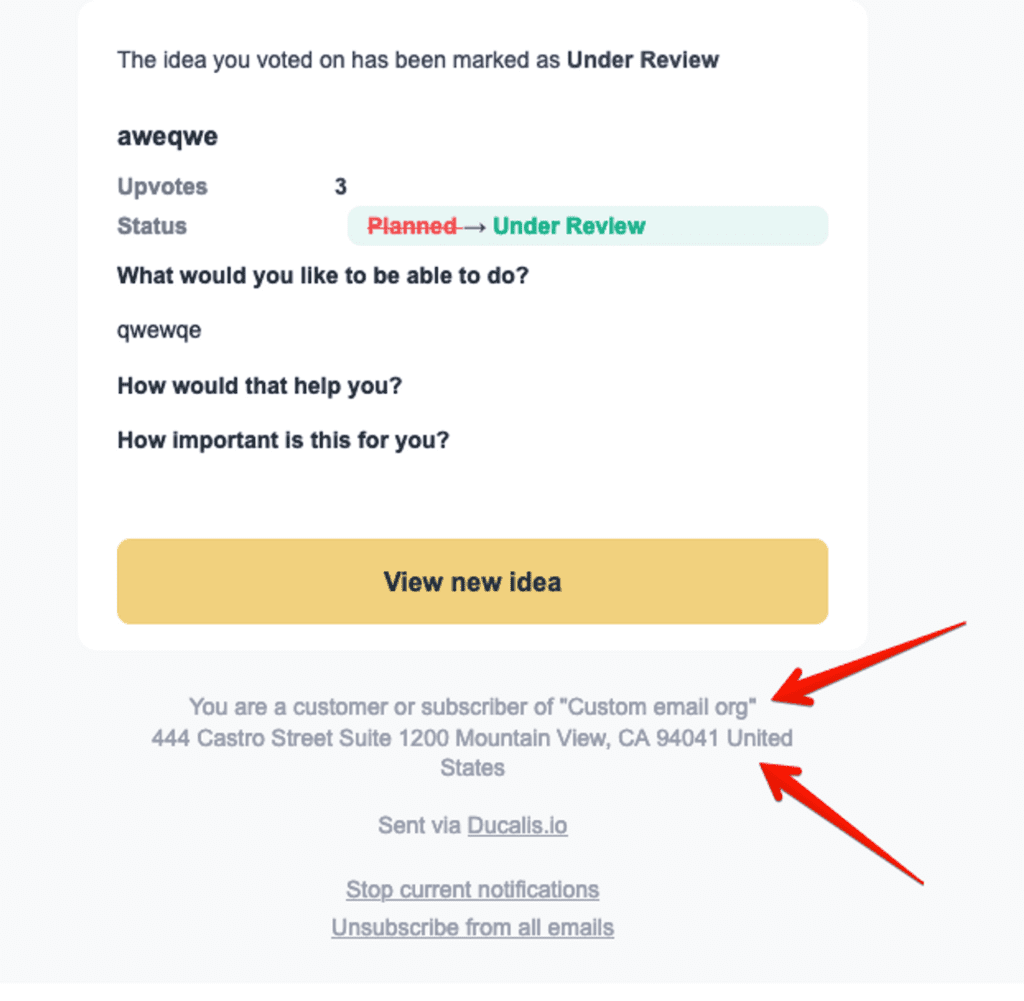 How to check if the custom domain is configured correctly
The easiest way to check if the custom domain is configured correctly and records are valid is by viewing a test email.
We will check it inside our system and show you the example.
[Recommended]Sync Opted-Out Voters (Unsubscribed)
Set up the synchronization of unsubscribes using the instructions provided at https://help.ducalis.io/knowledge-base/api-opted-out-voters-unsubscribed/.
This ensures that if a client unsubscribes from your newsletters, they will also be unsubscribed from release notes in Ducalis, and vice versa.
[Recommended]import users to send release notes
Go to Voting board settings > Scroll down to Access > Open Voters' list block.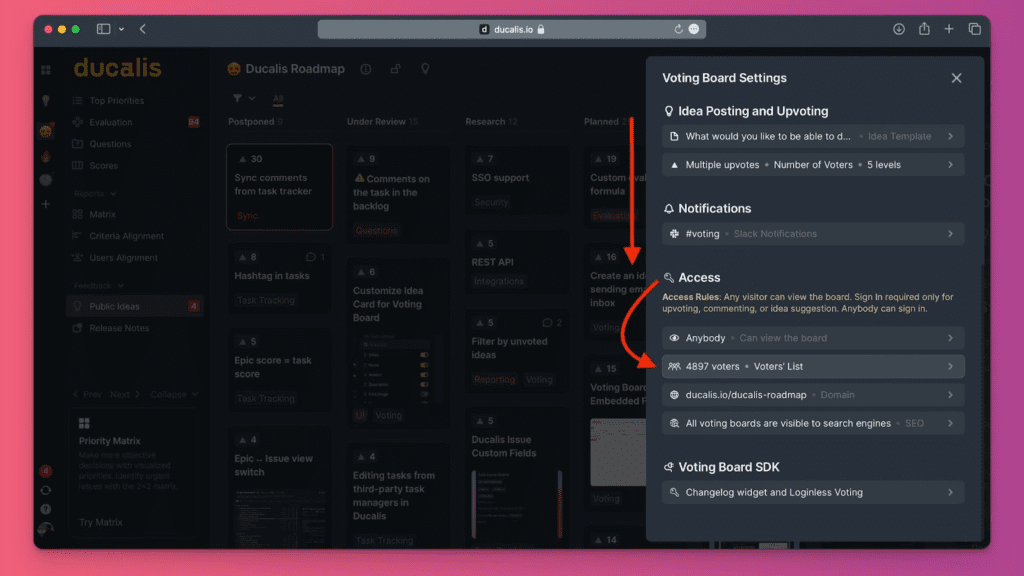 Under Voters' list, click Import list of Voters (CSV).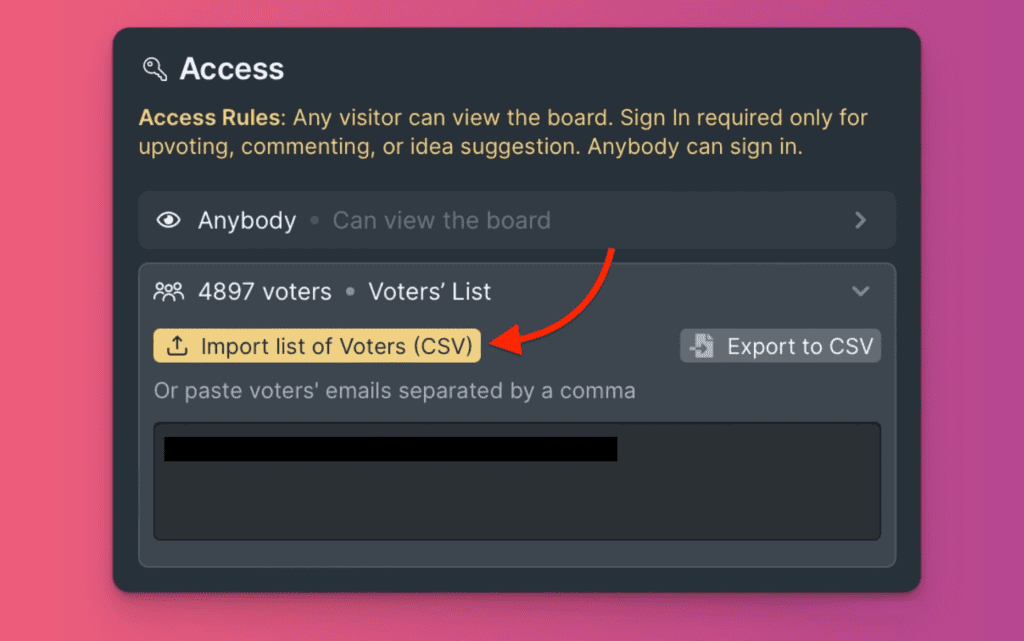 Or paste users emails manually in the field below.