Registration and authorization in Ducalis are simple. You only need an email address—no passwords to be forgotten or hacked.
To Sign Up or Sign In
Go to https://ducalis.io/login or https://ducalis.io/signup.
Enter Email Address
Enter your email address in the field.
If the email that you enter has been previously used, you will get to your organization.
If the email that you enter has never been used, you will be prompted to create a new organization.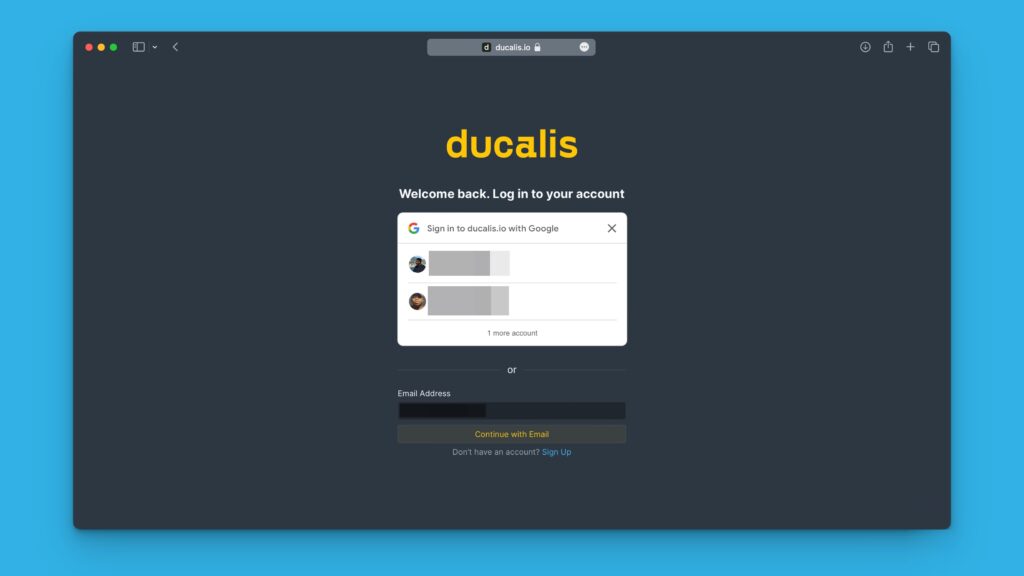 Confirmation Code
Go to the inbox of the email address you entered to check for the confirmation code sent.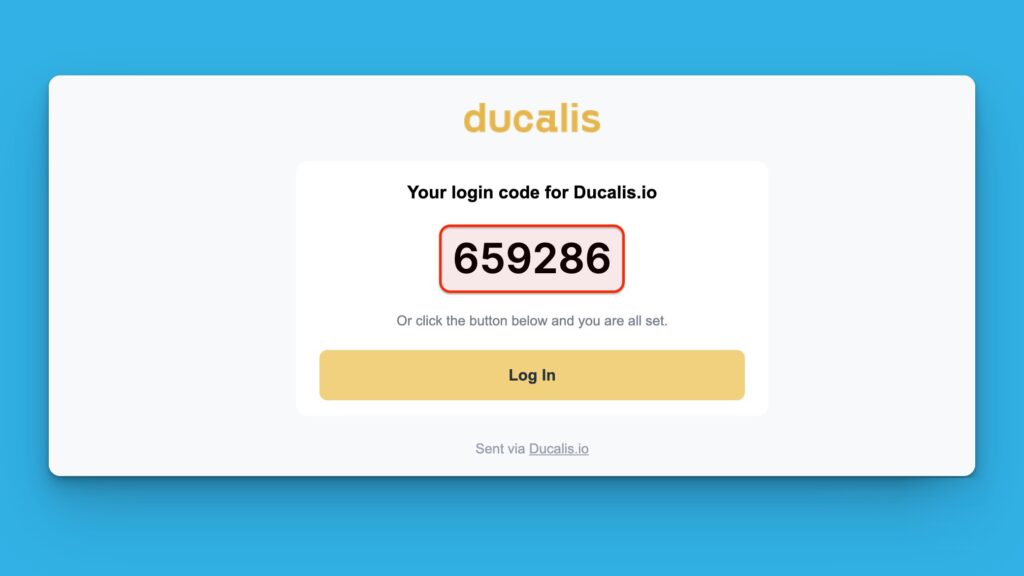 Enter the confirmation code into the field.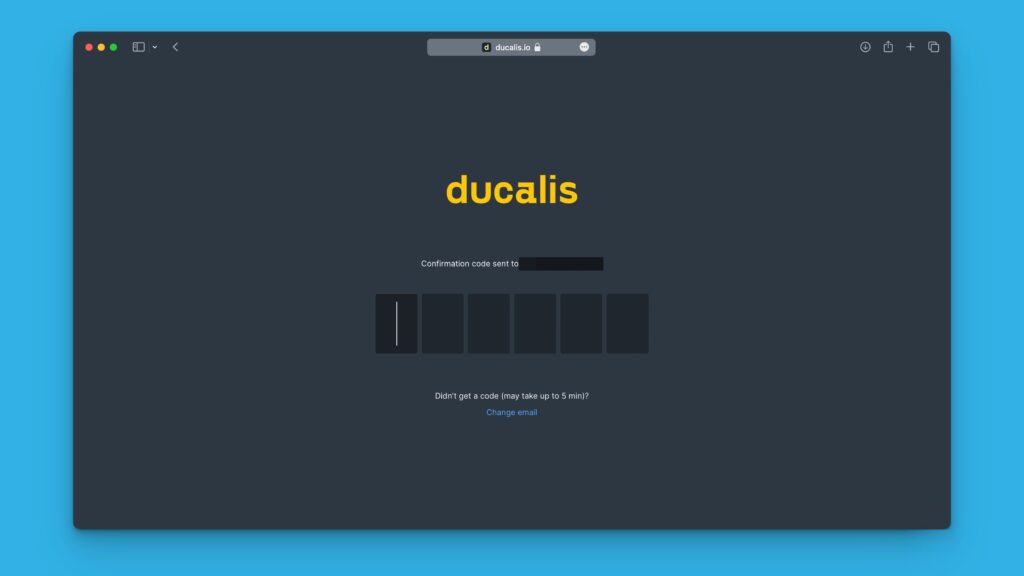 Log in Via Link
You can click on the Log In Button in the email and you'll be taken straight into your account.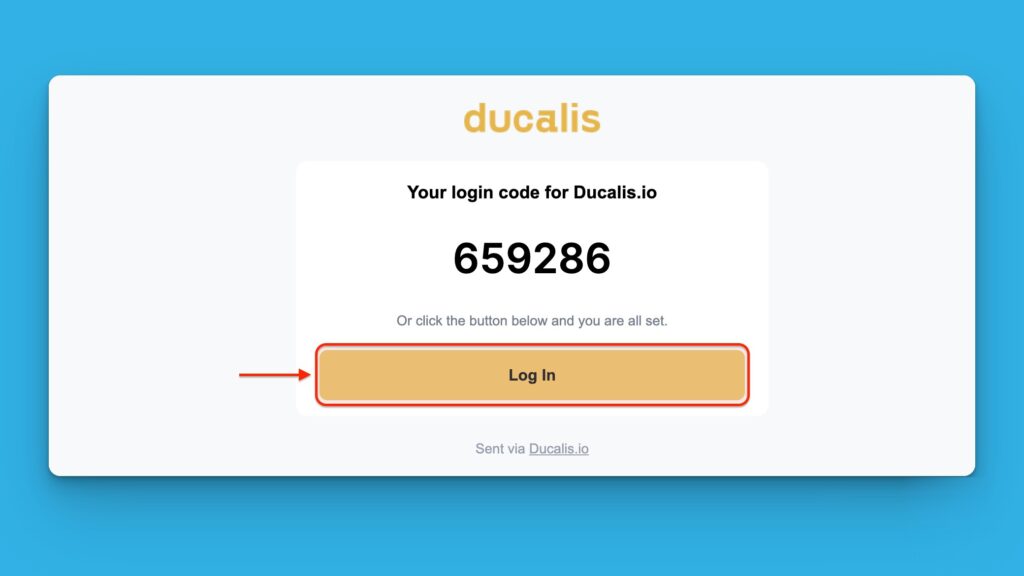 If you don't get the email, check if the email address is correct. If it's not, then you can change it.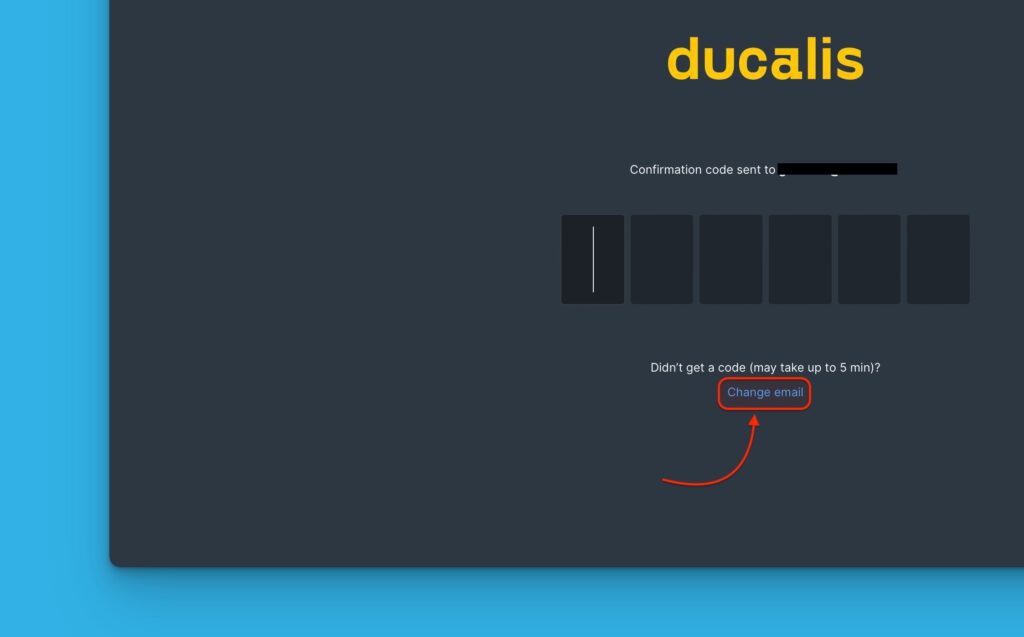 If you have any questions, please contact us in the chat bottom right corner.