You can get reminders to evaluate and other board activities going on in Ducalis to a Slack channel by just integrating Slack with Ducalis. This can help you to get your team quickly informed about issues they have to evaluate, upcoming meetings and other things.
In this article, you will learn how to integrate Slack with Ducalis and start getting evaluation reminders directly in your Slack channels.
Integrating Slack With Ducalis
In your board, head over to Evaluation progress & Sprint planning settings.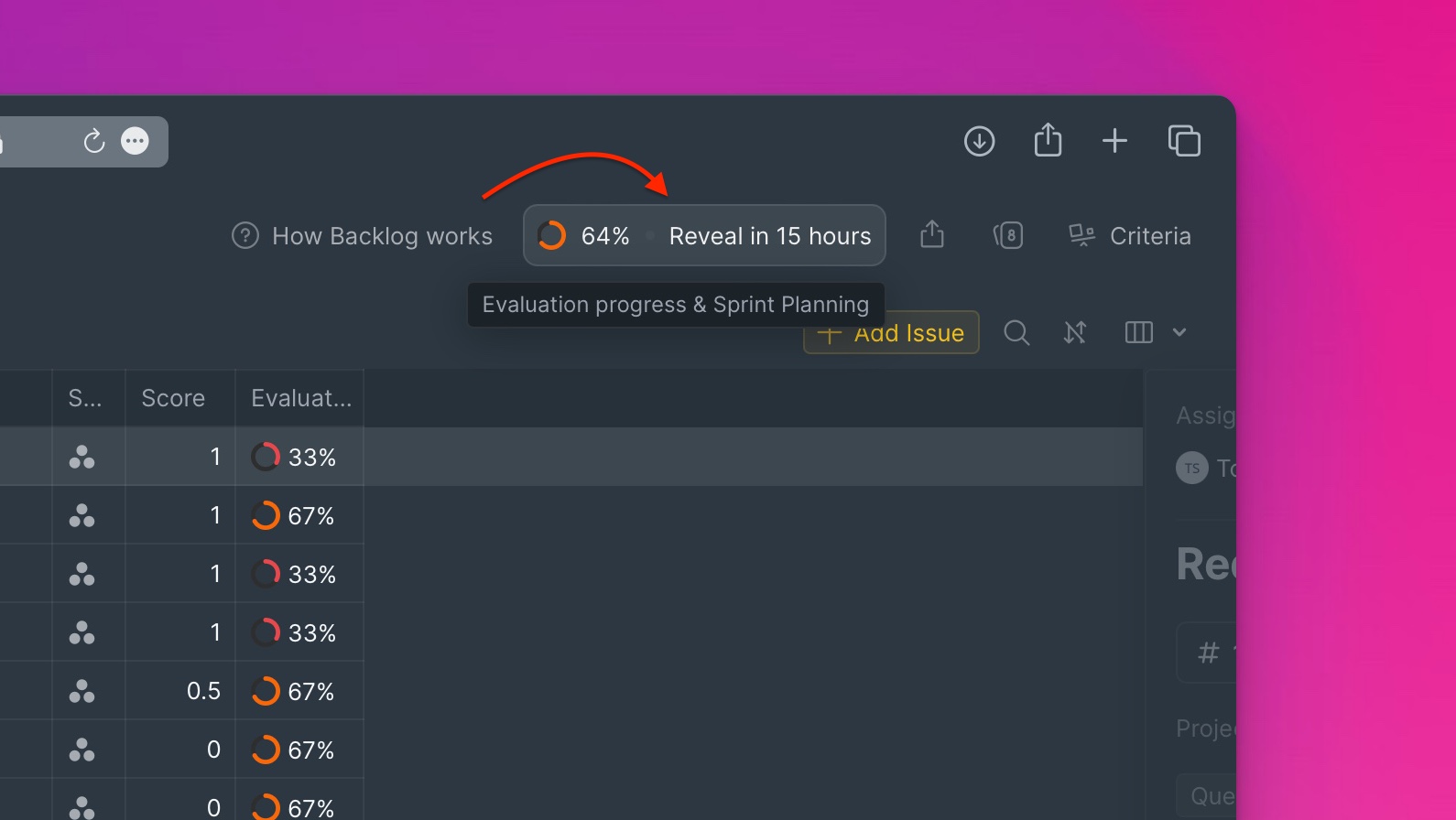 Under Sprint planning settings, scroll down to Reveal, then open the Reward message block.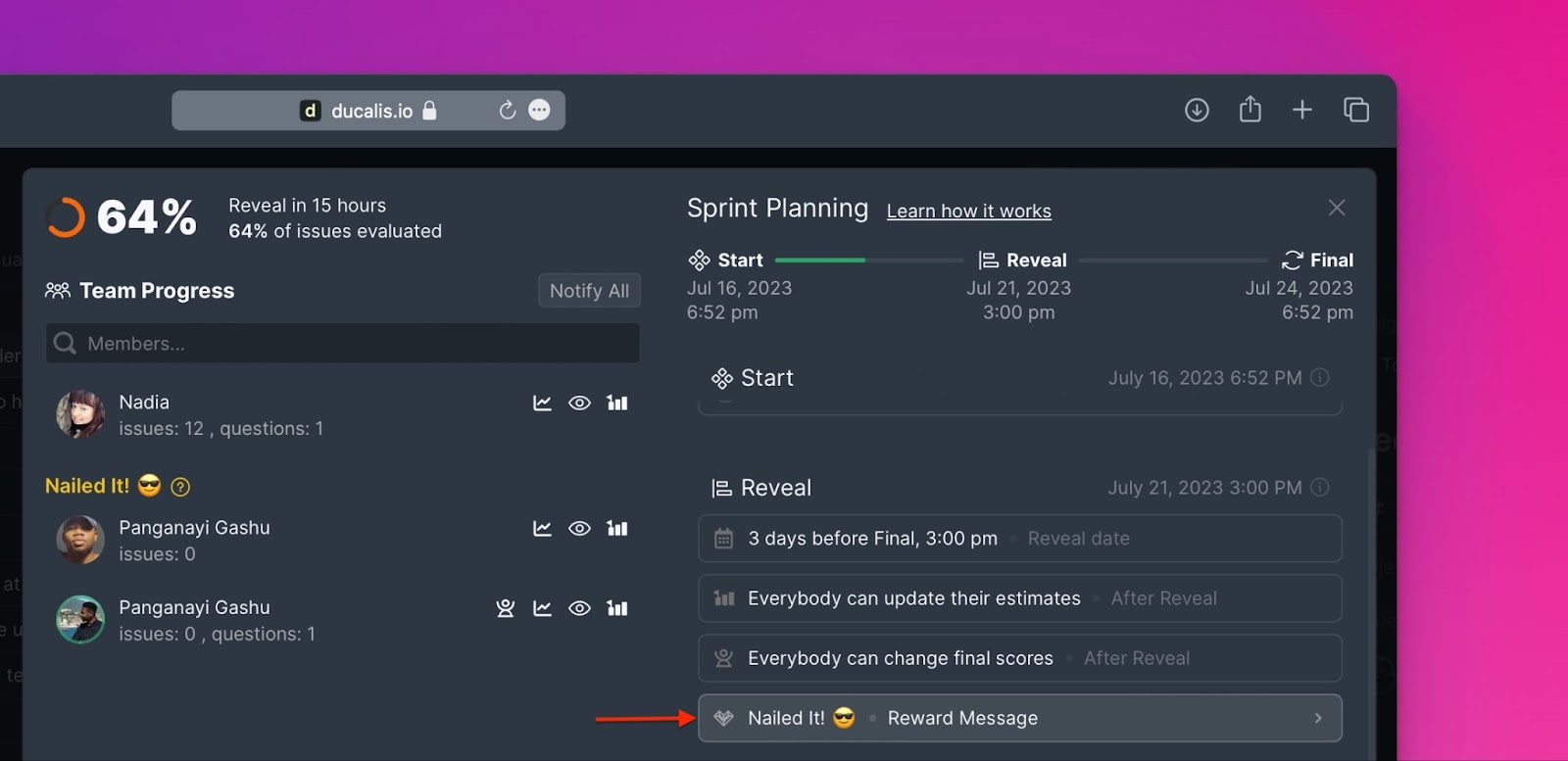 Switch on the toggle to enable this feature.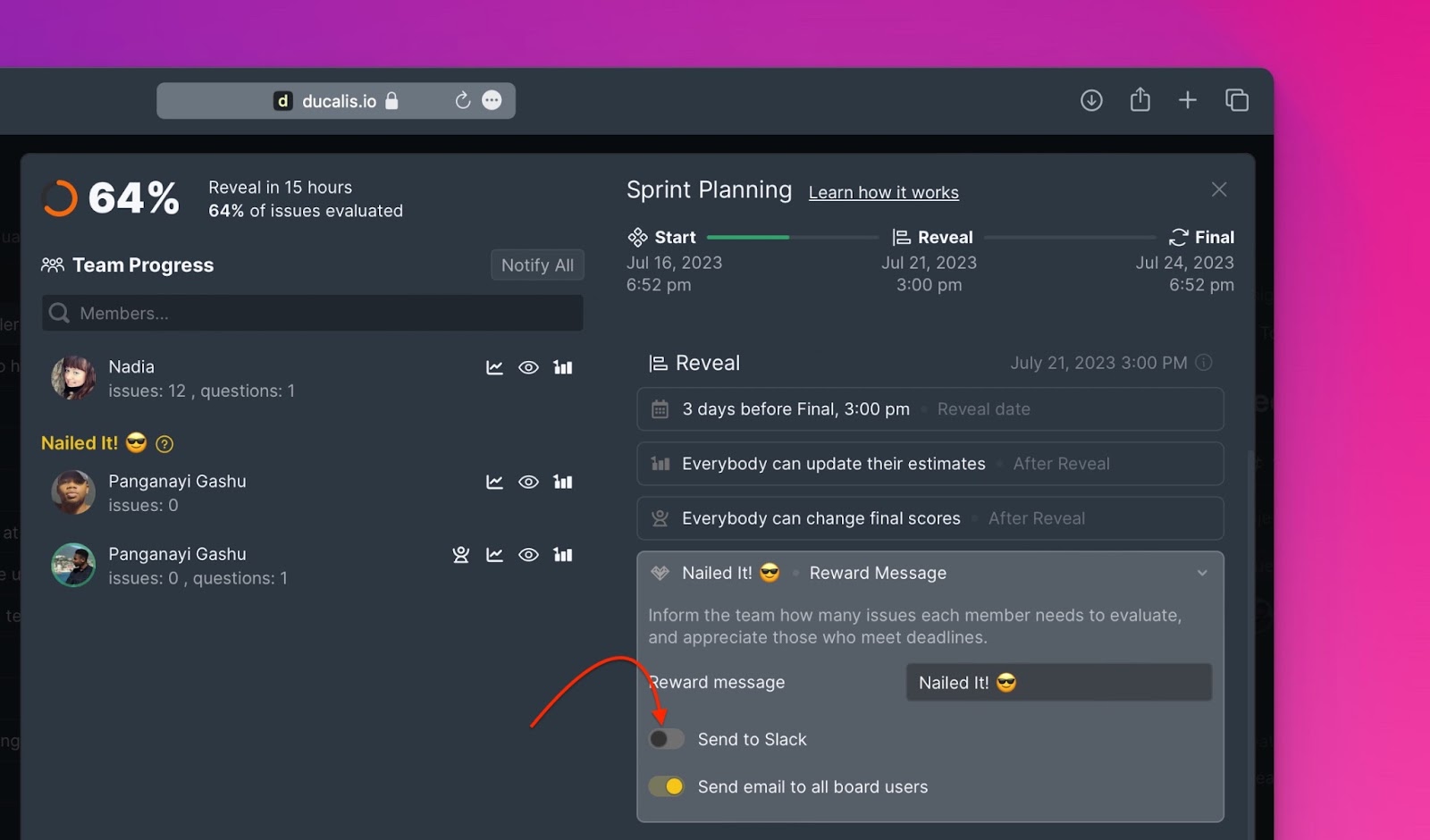 Sign in to your Slack workspace.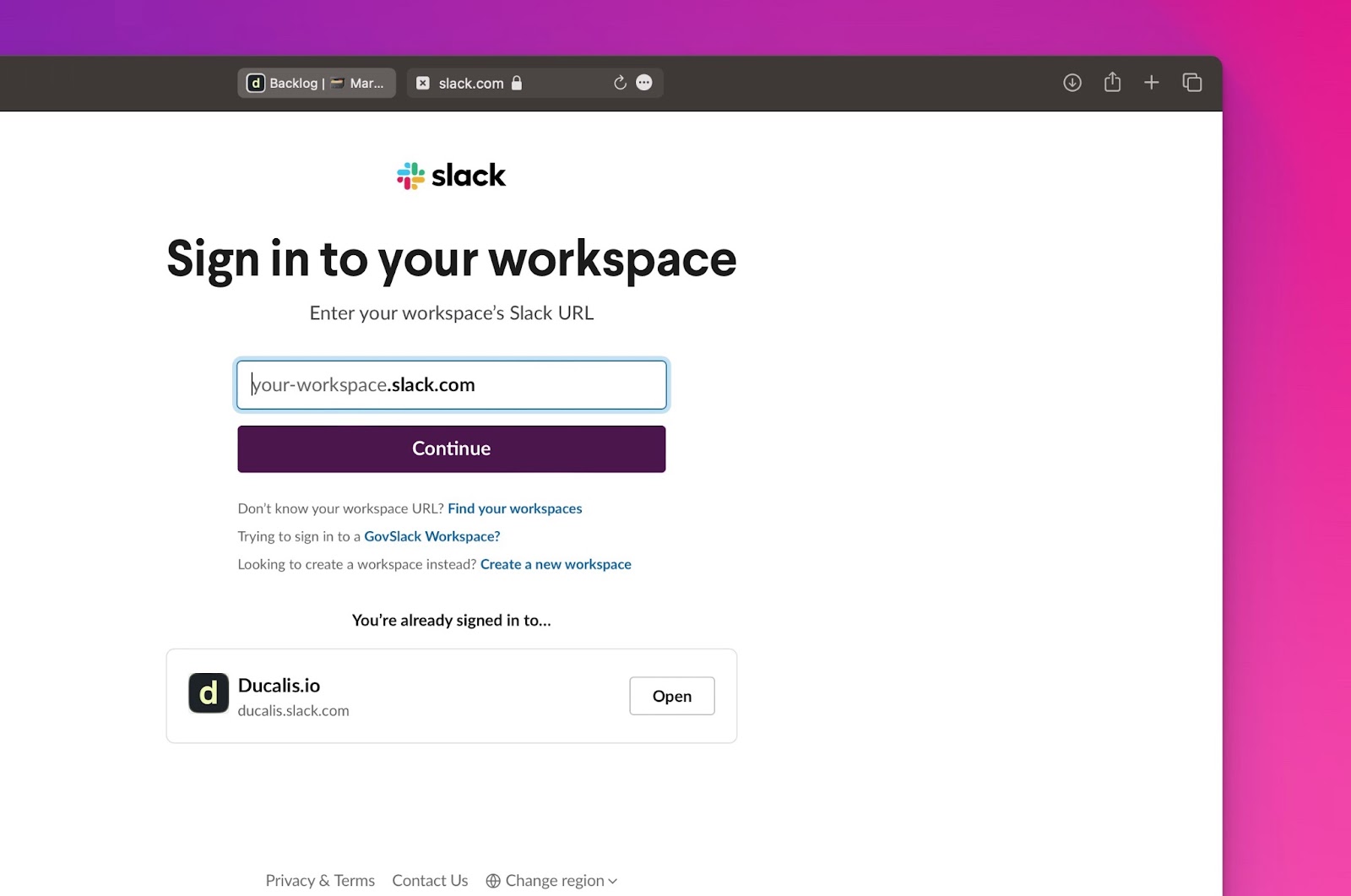 Choose the Slack channel where you want to receive the reminders.
Click Allow.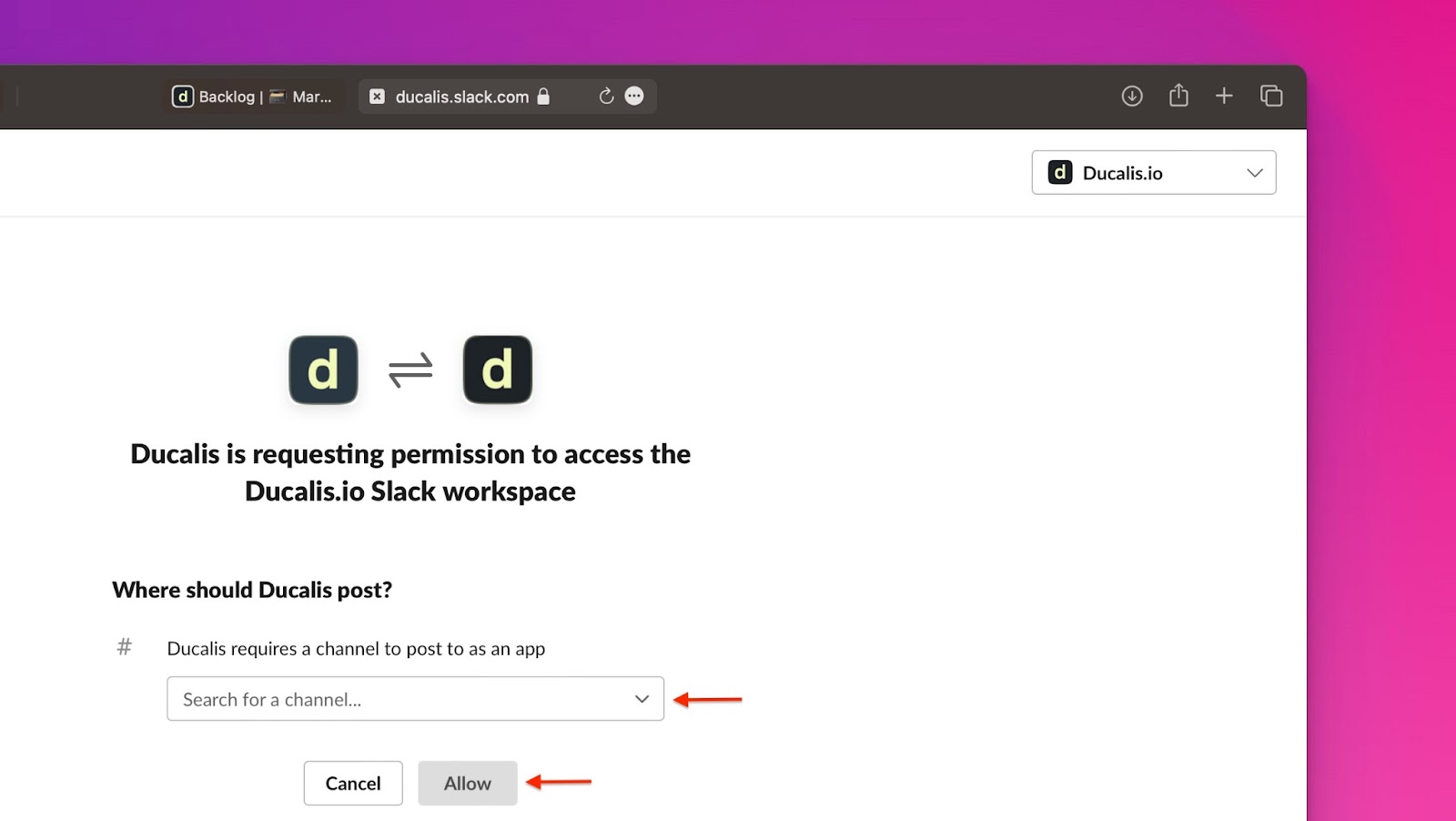 Slack connected.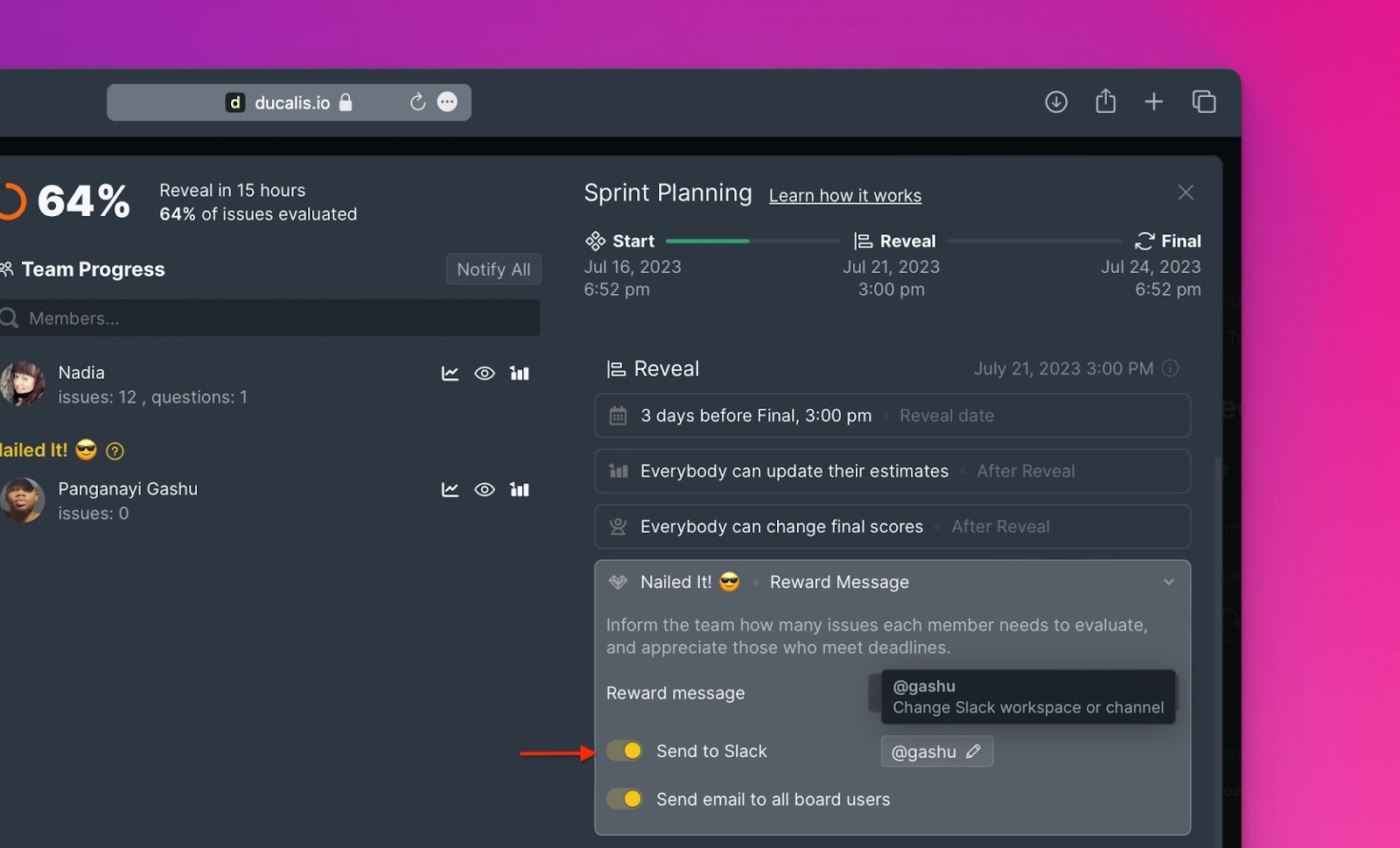 Example of an evaluation reminder to Slack from Ducalis.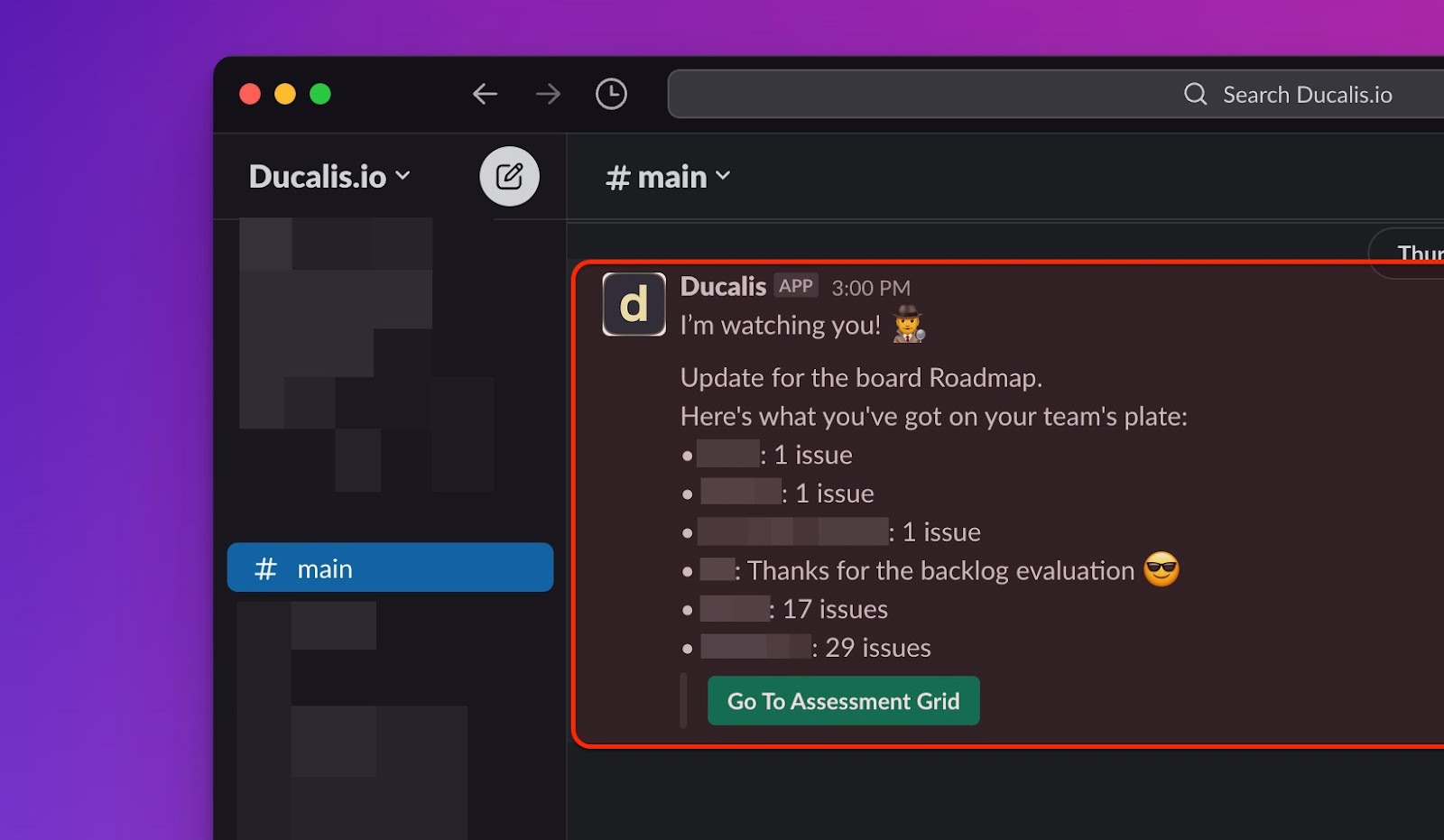 Setting Up Your Appreciation Message
Write your custom evaluation appreciation message.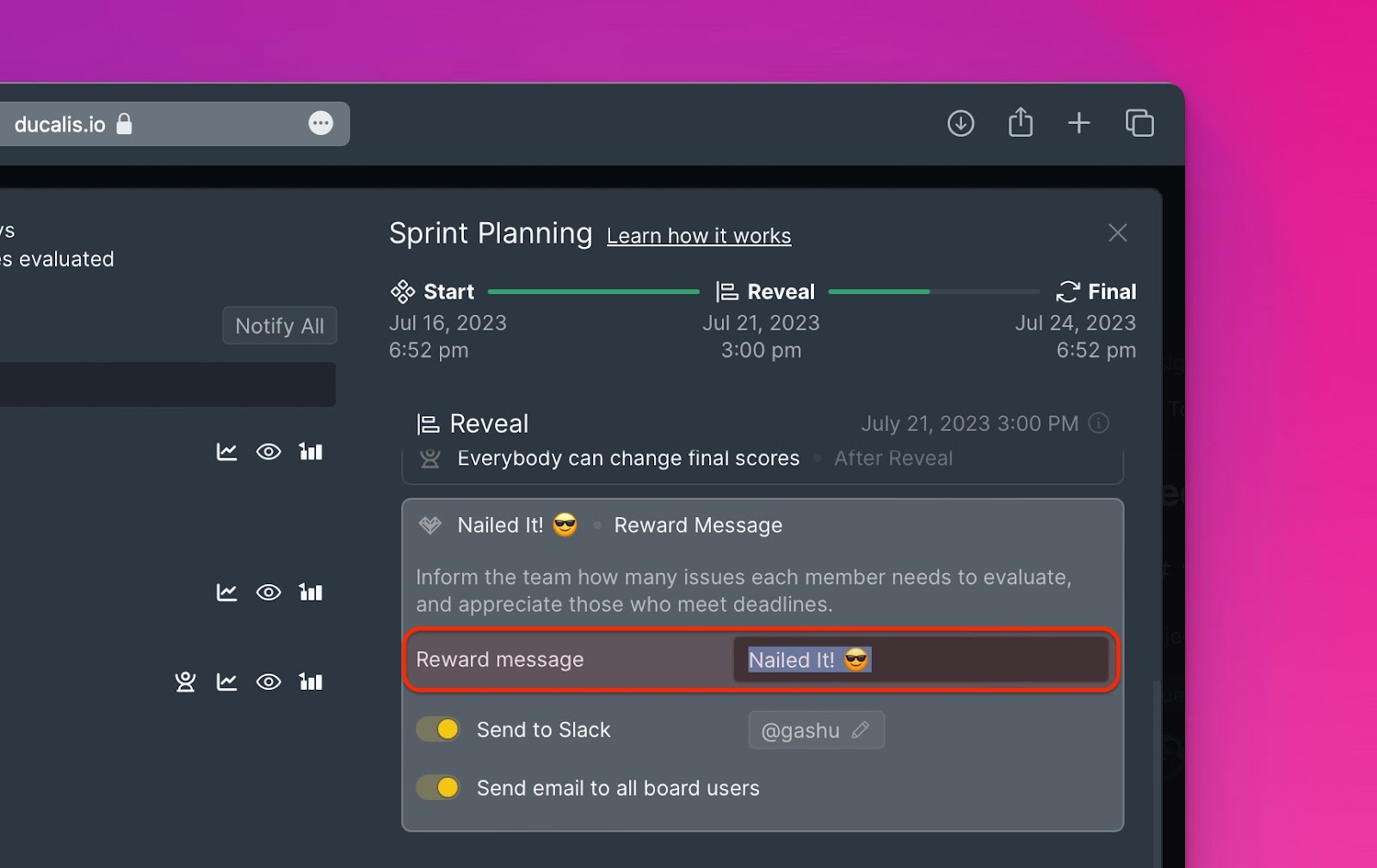 Date and Time of Sending the Message
The message is sent to the Slack channel on the day of Reveal. The board's admin/owner can set it.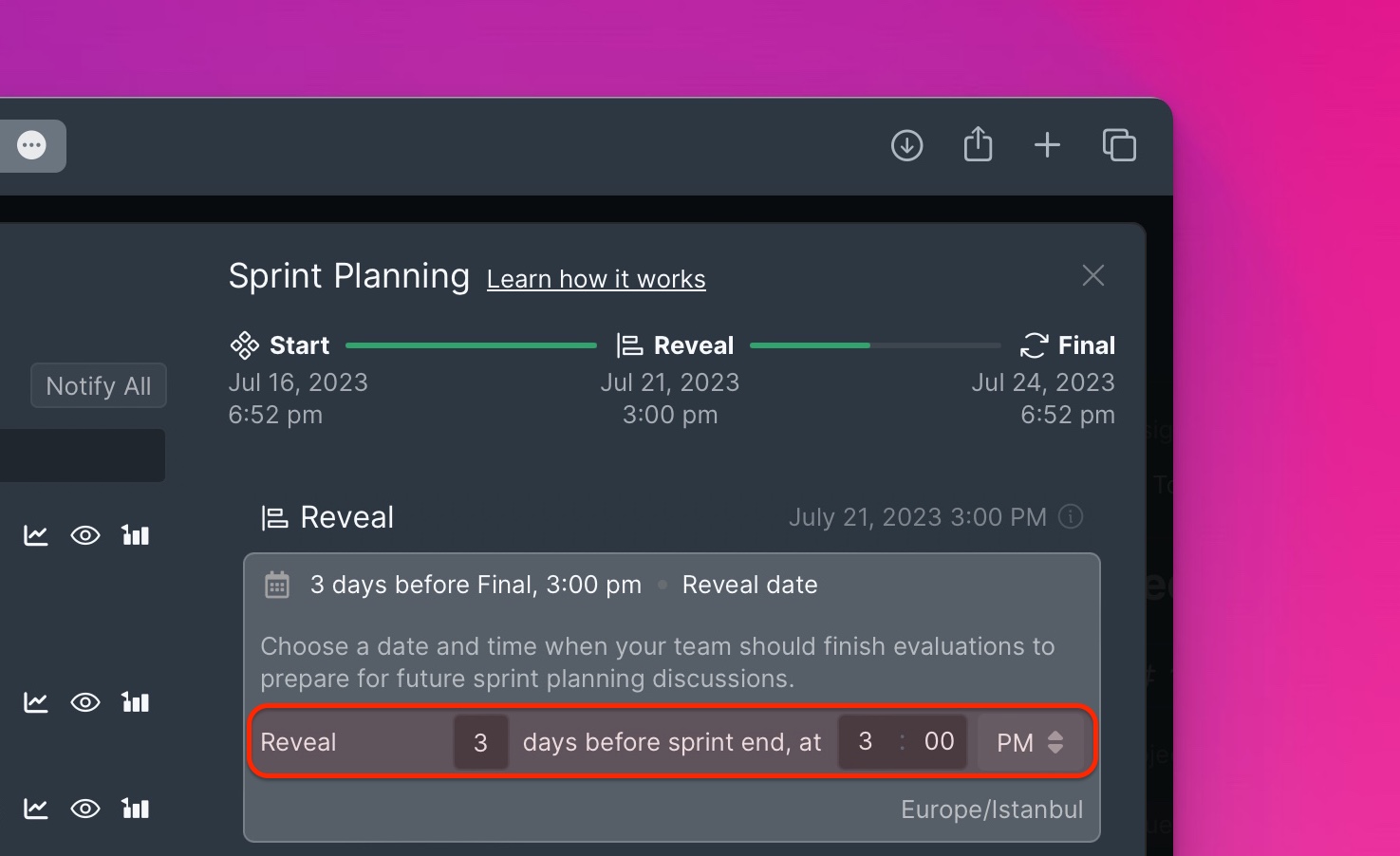 Here are some examples of appreciation messages:
Keep up the excellent work!🚀
Kudos!💣
Great work!💪
Wow! Nice work!🤩
We're better because of you!😻
You did it! Great job!🏆
You can also use your Slack custom emojis by typing them with colons.
e.g., :custom-slack-emoji:
Disconnecting Slack integration, and Changing a Slack Channel or Workspace
To disconnect a Slack integration with Ducalis, just switch off the toggle to disable the "send to slack" feature.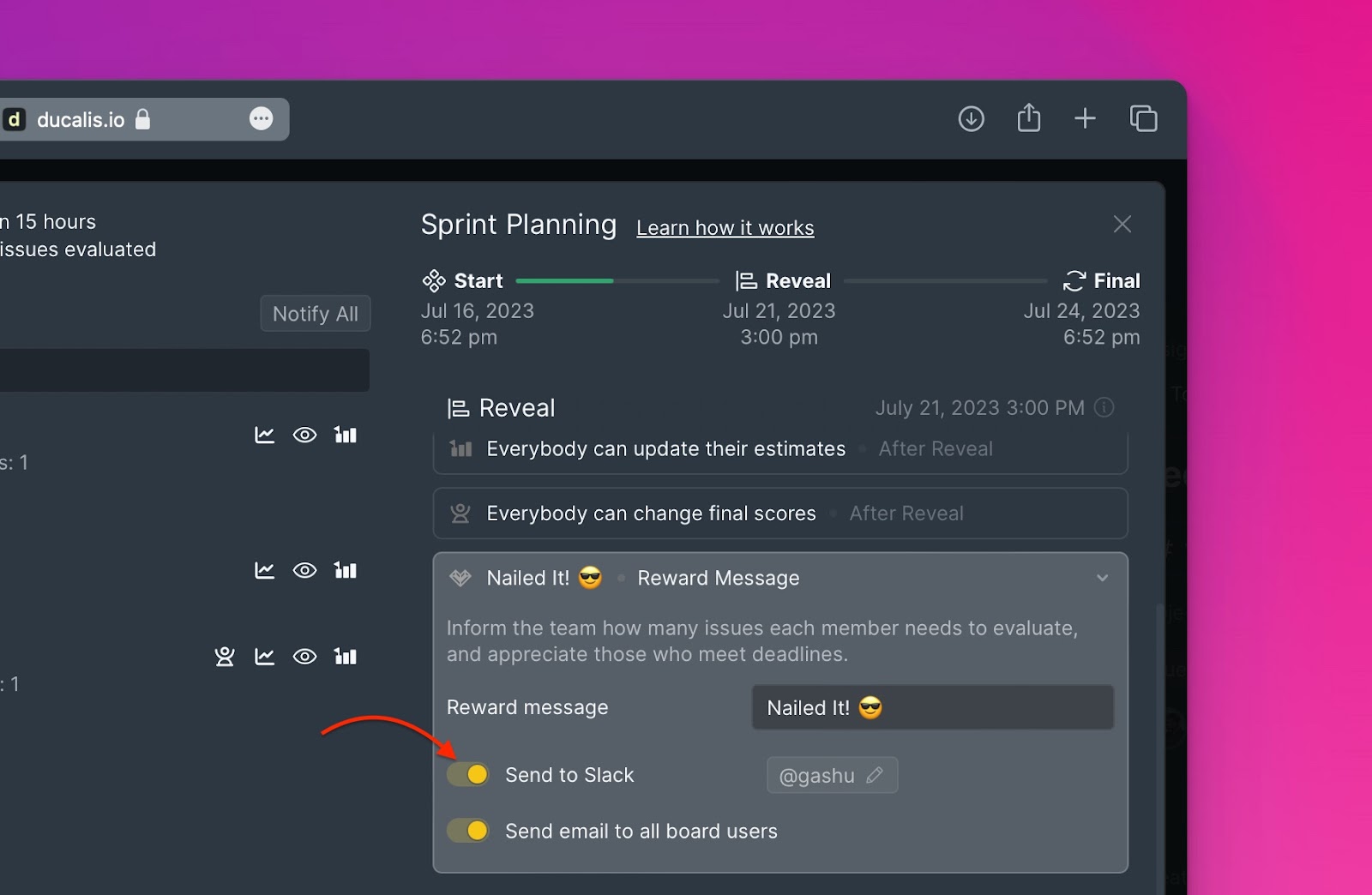 To change a channel or workspace, click on the edit icon next to the channel name.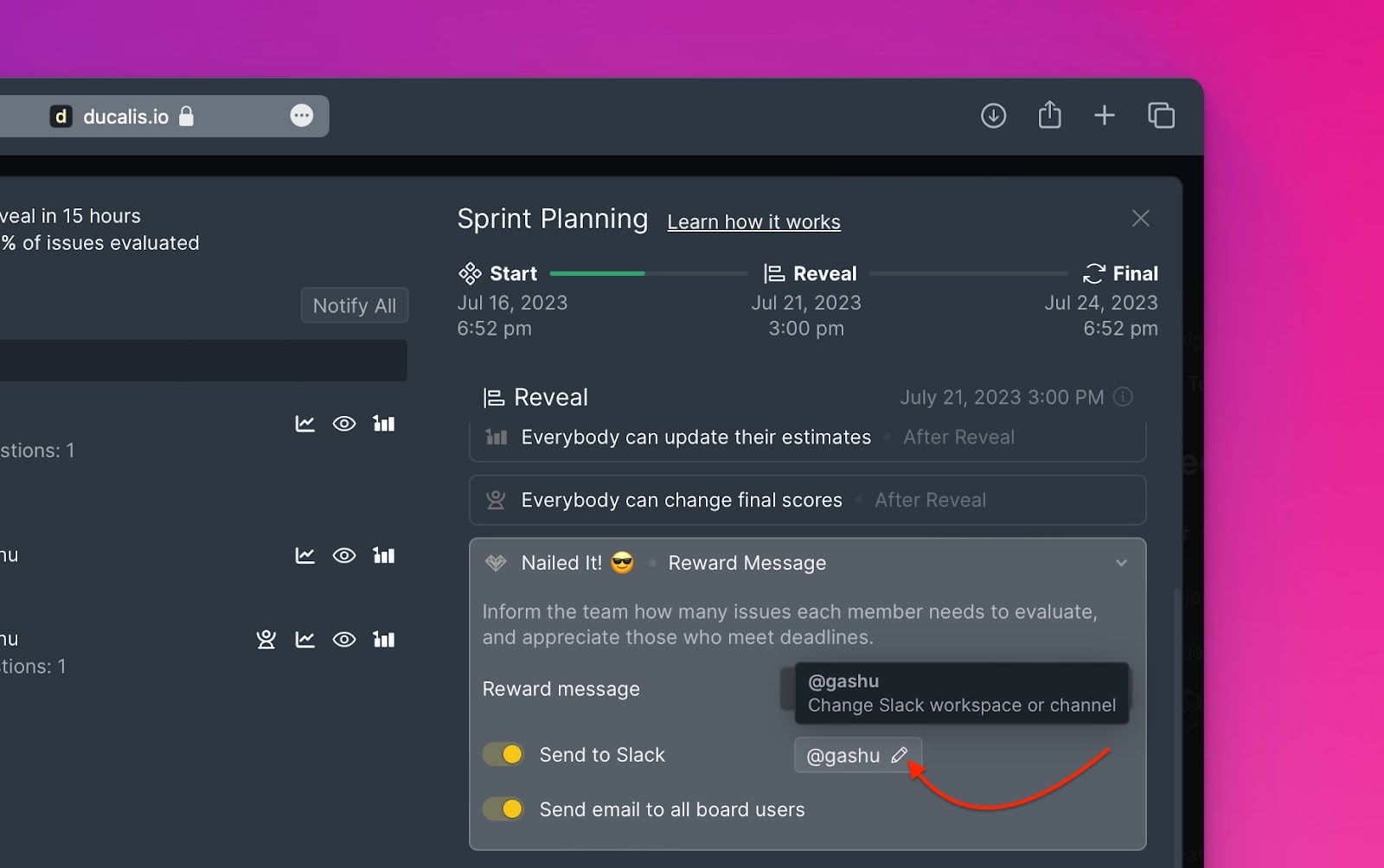 Then on this page:

Change a Slack channel here.
Change a Slack workspace here.