Switching Between Boards
To quickly switch between boards without wasting a lot of time, you can use the keyboard shortcut ⌘ K, or the search option on the right.
This feature is extremely useful for large organizations with a lot of boards (prioritization, or report boards) as users don't have to waste a lot of time looking for a board.
When you hit the keyboard shortcut, a window will appear. There is a search field where you can quickly type the name of the board you are looking for.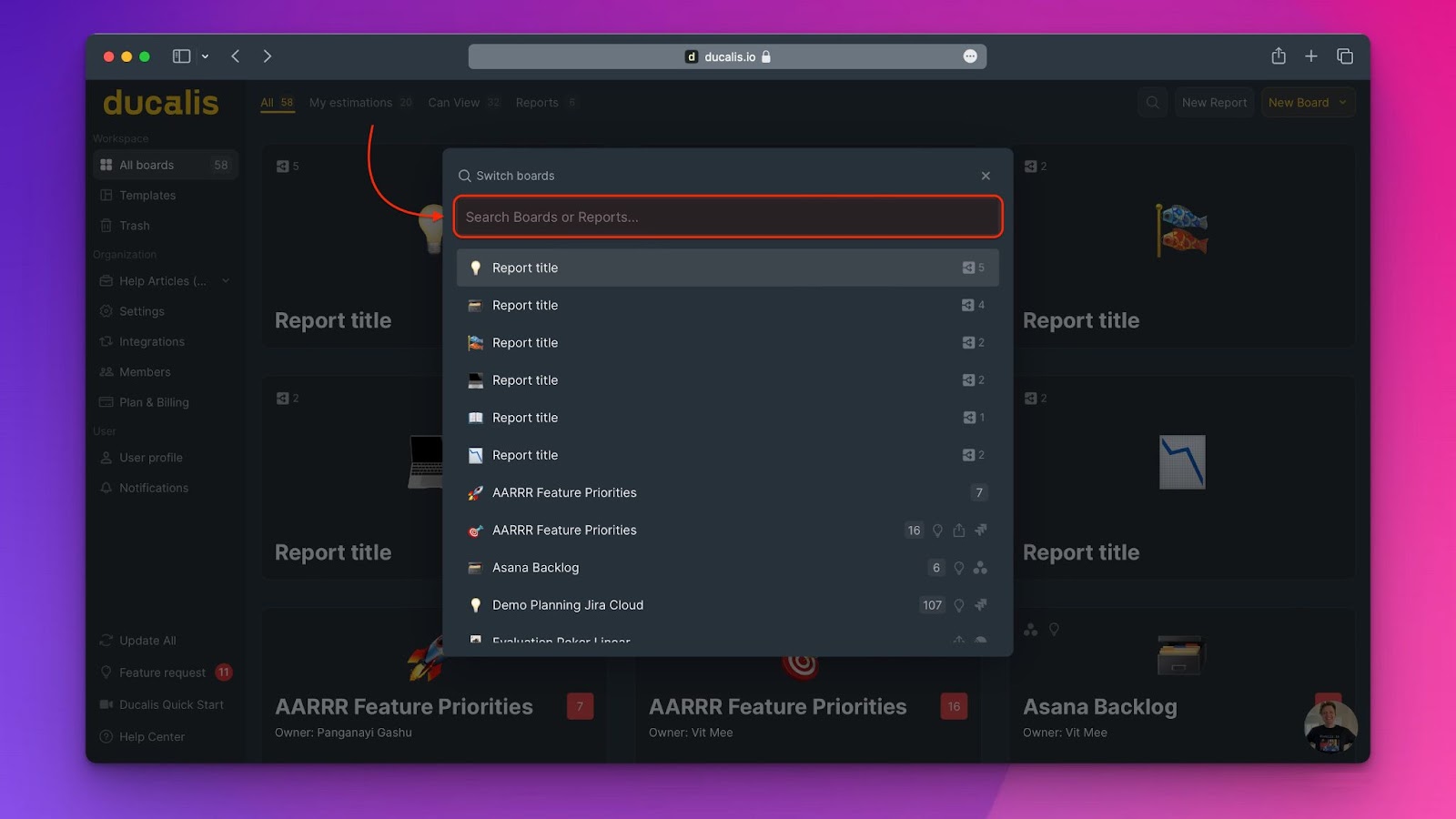 There will also be a list of the boards. The list will consist of the boards that you have access to.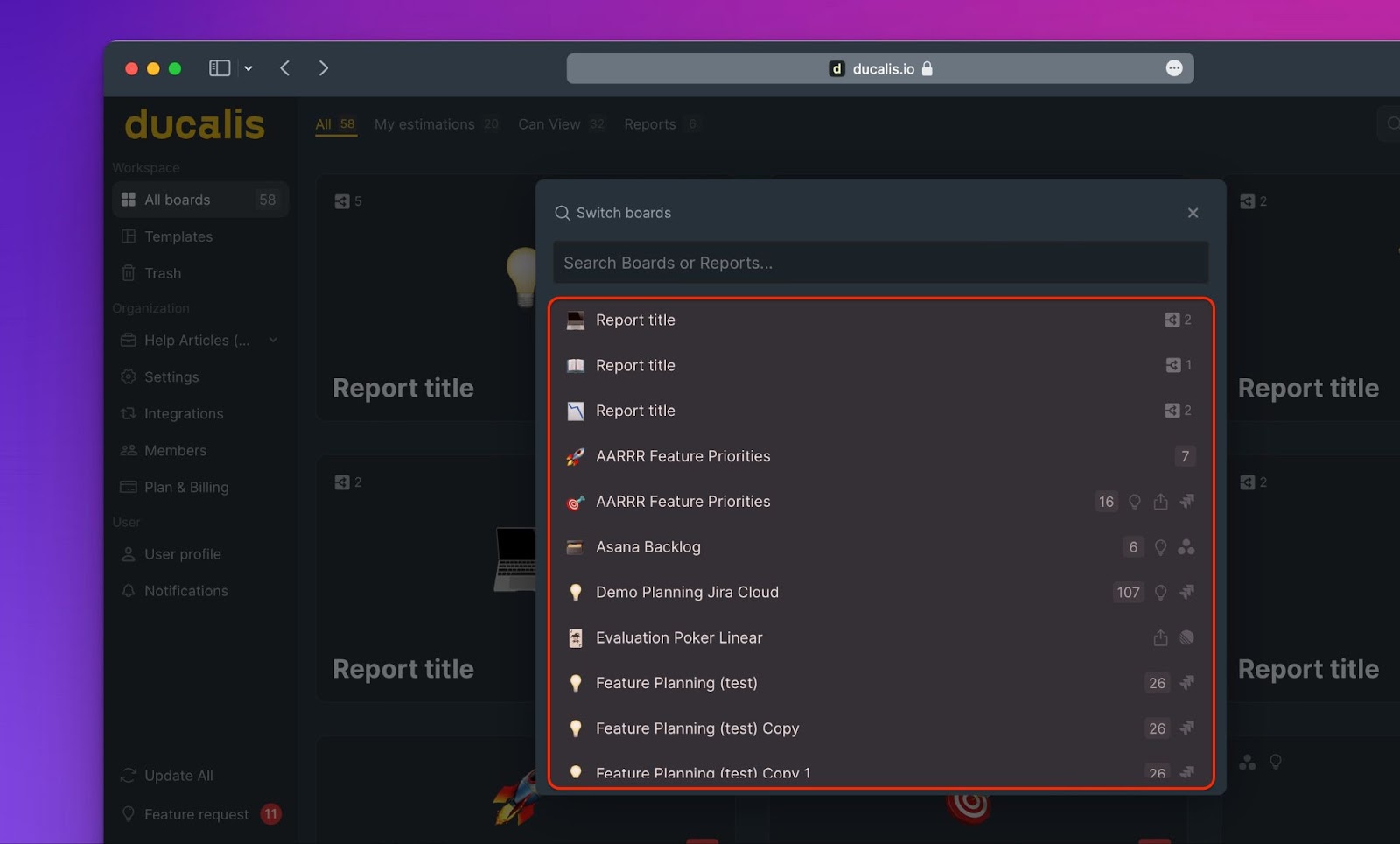 Indicated on each Report board will be:
The number of prioritization boards in the report board.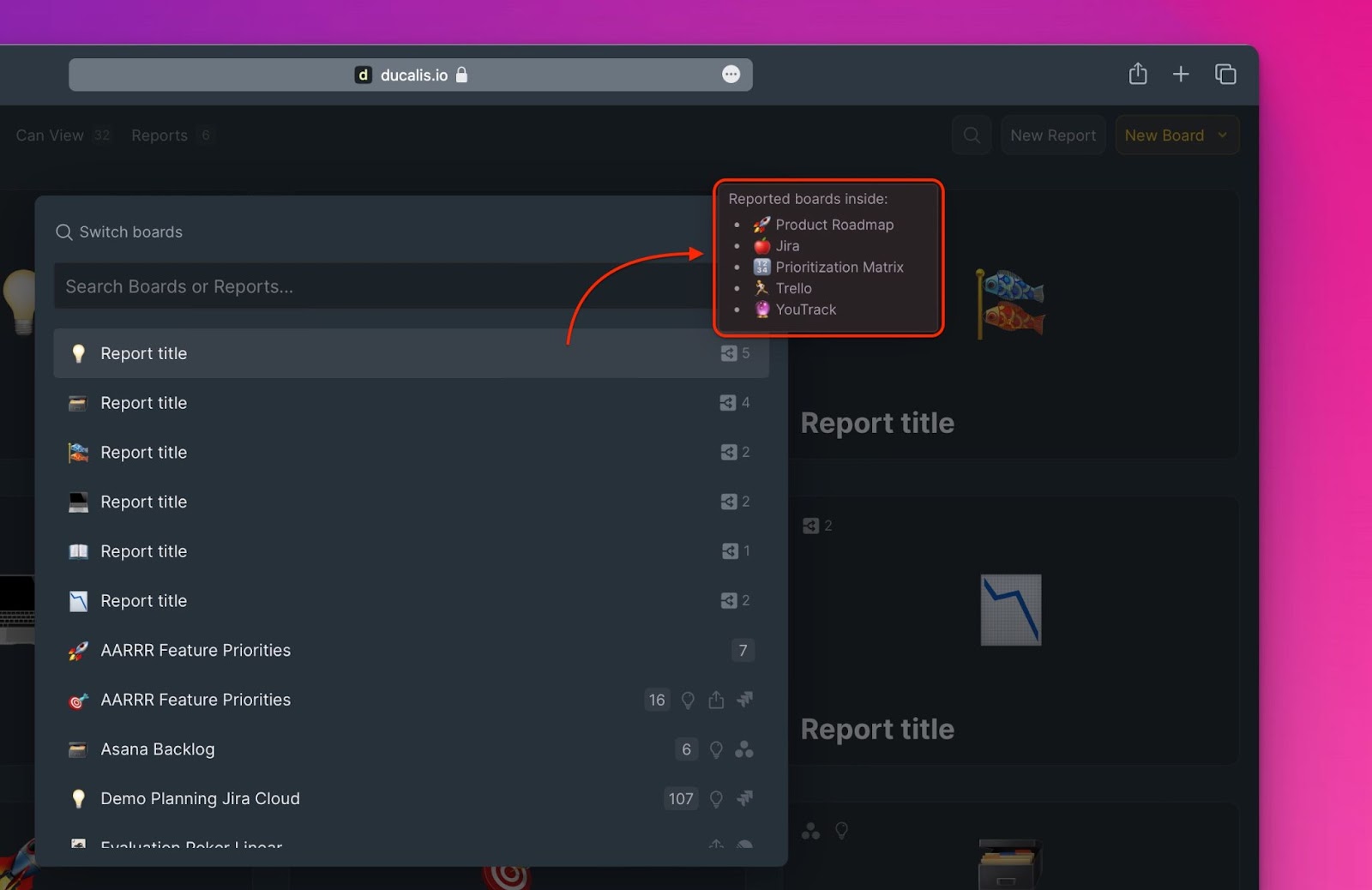 Indicated on each Prioritization board will be:
The number of issues you have to evaluate, if you are part of the users in the prioritization board.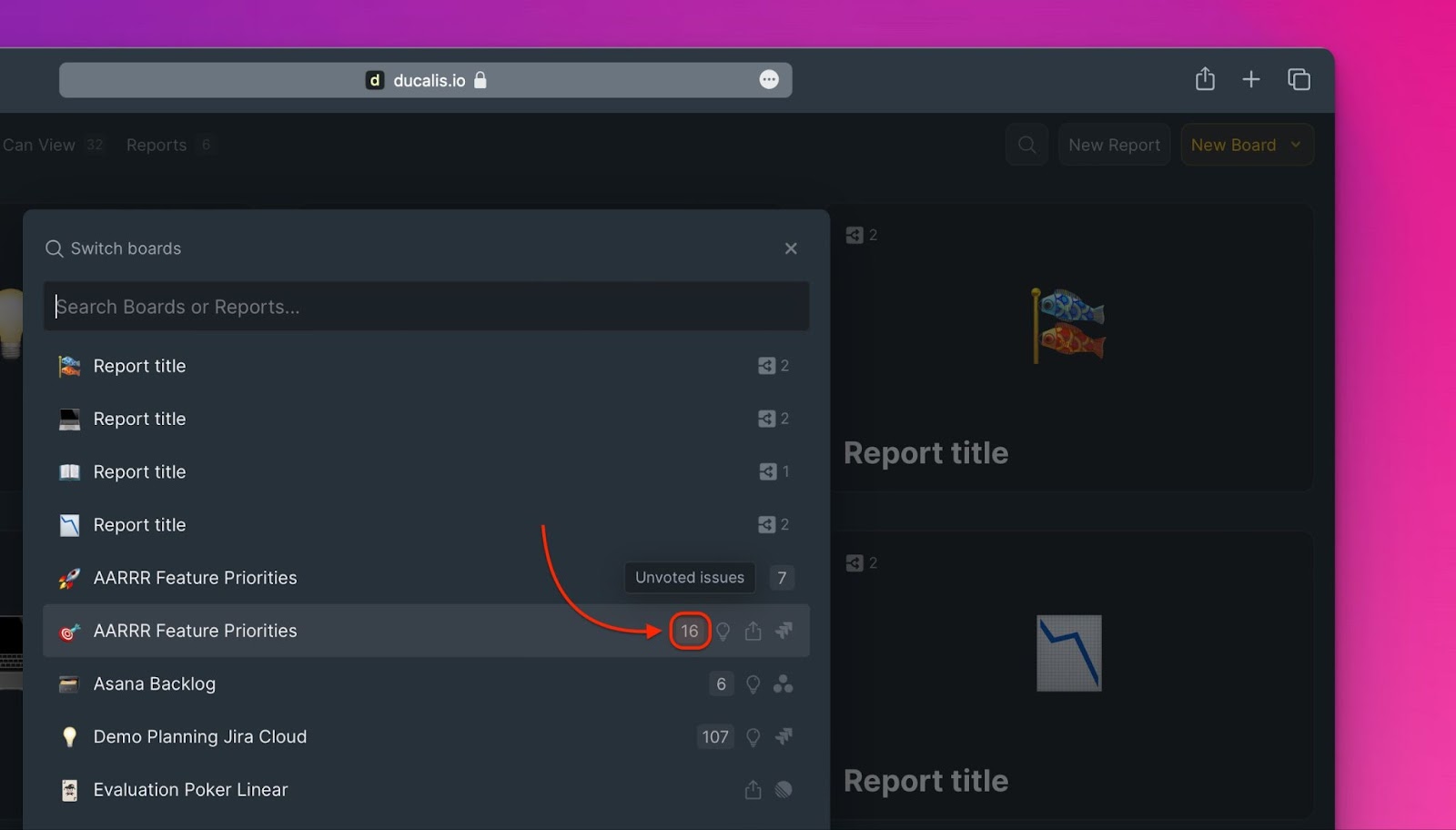 Whether the board has a voting board shared on the web or not.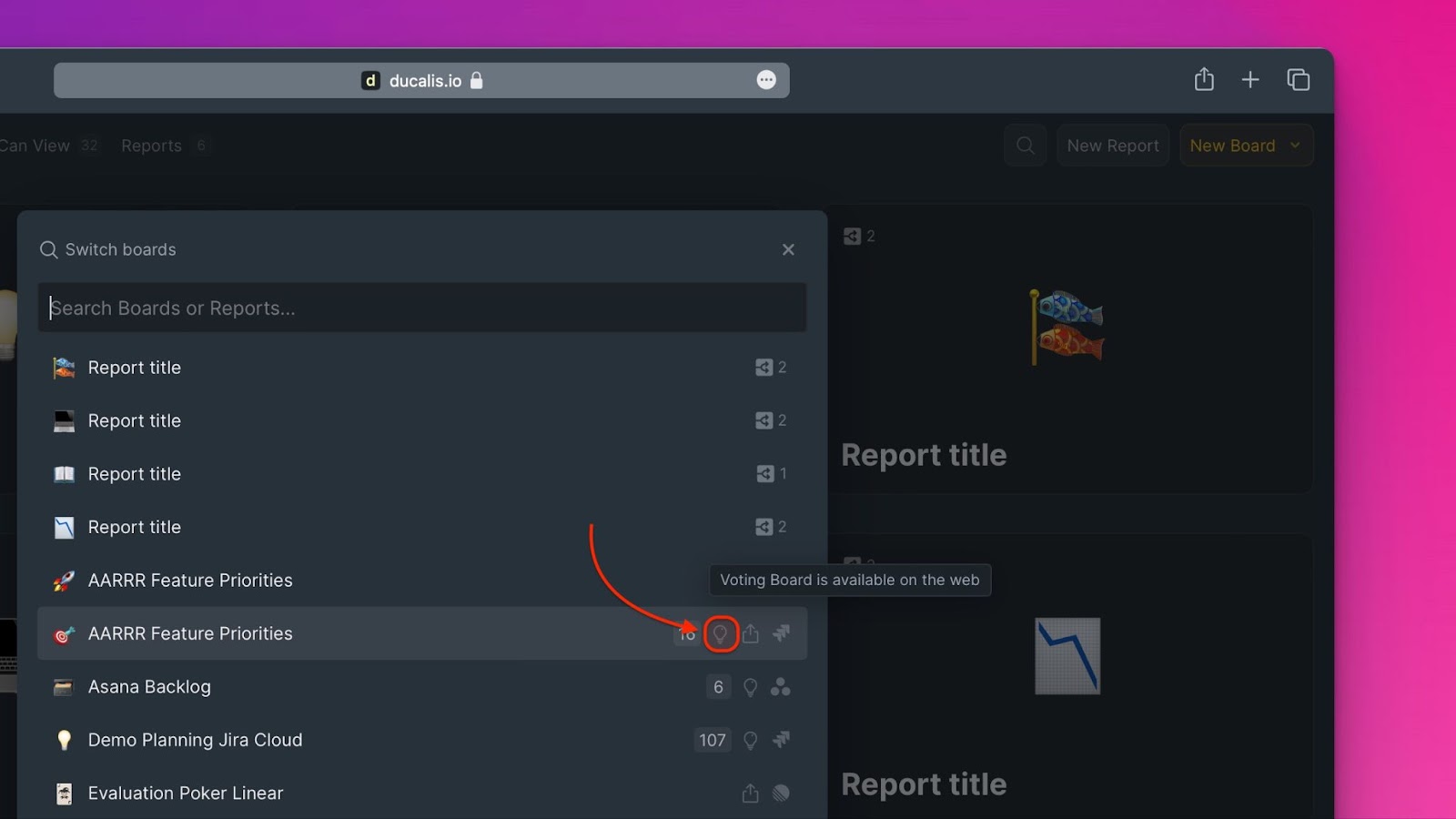 Whether the prioritization board is shared or not.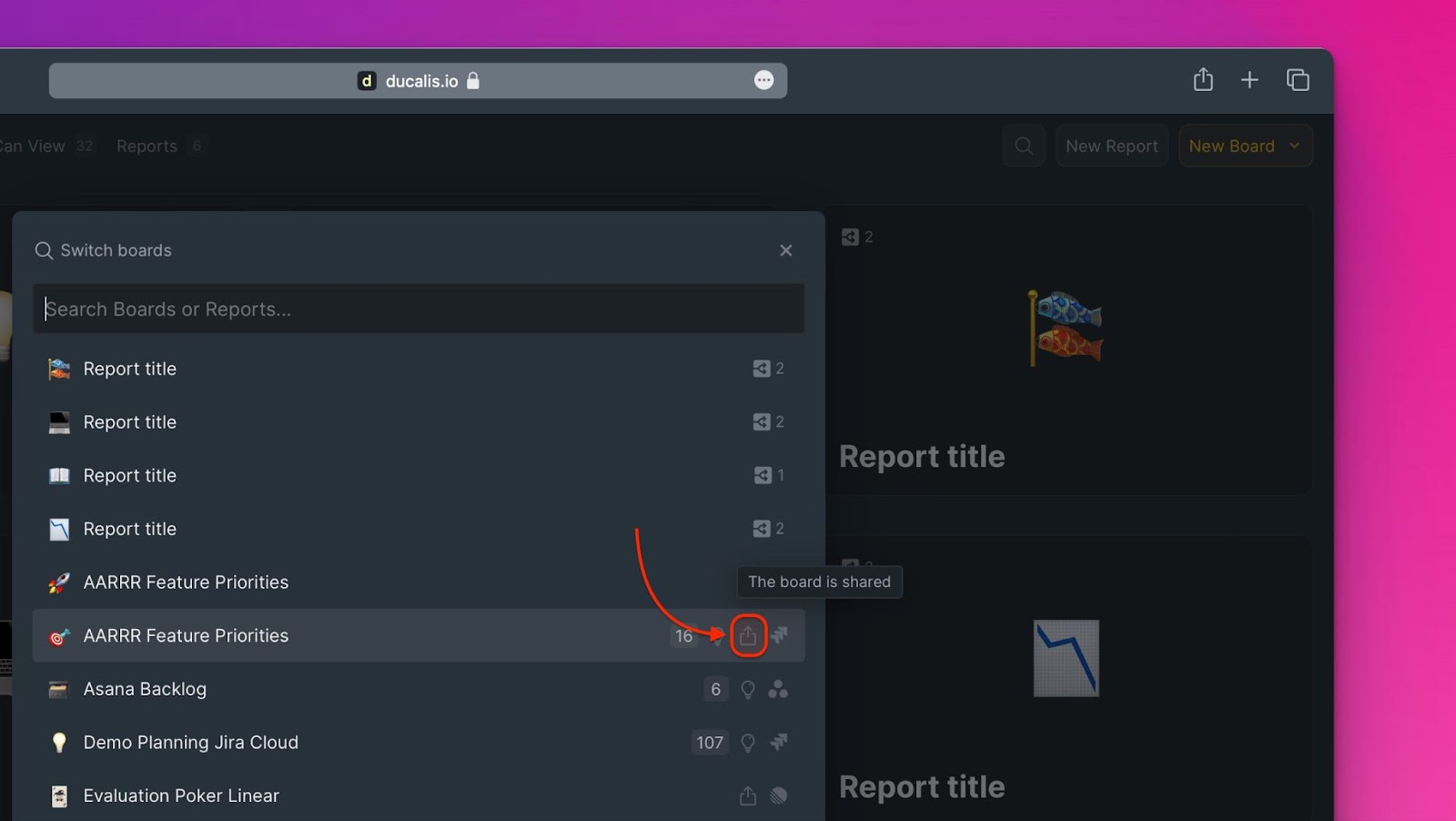 A task tracker the board is connected to.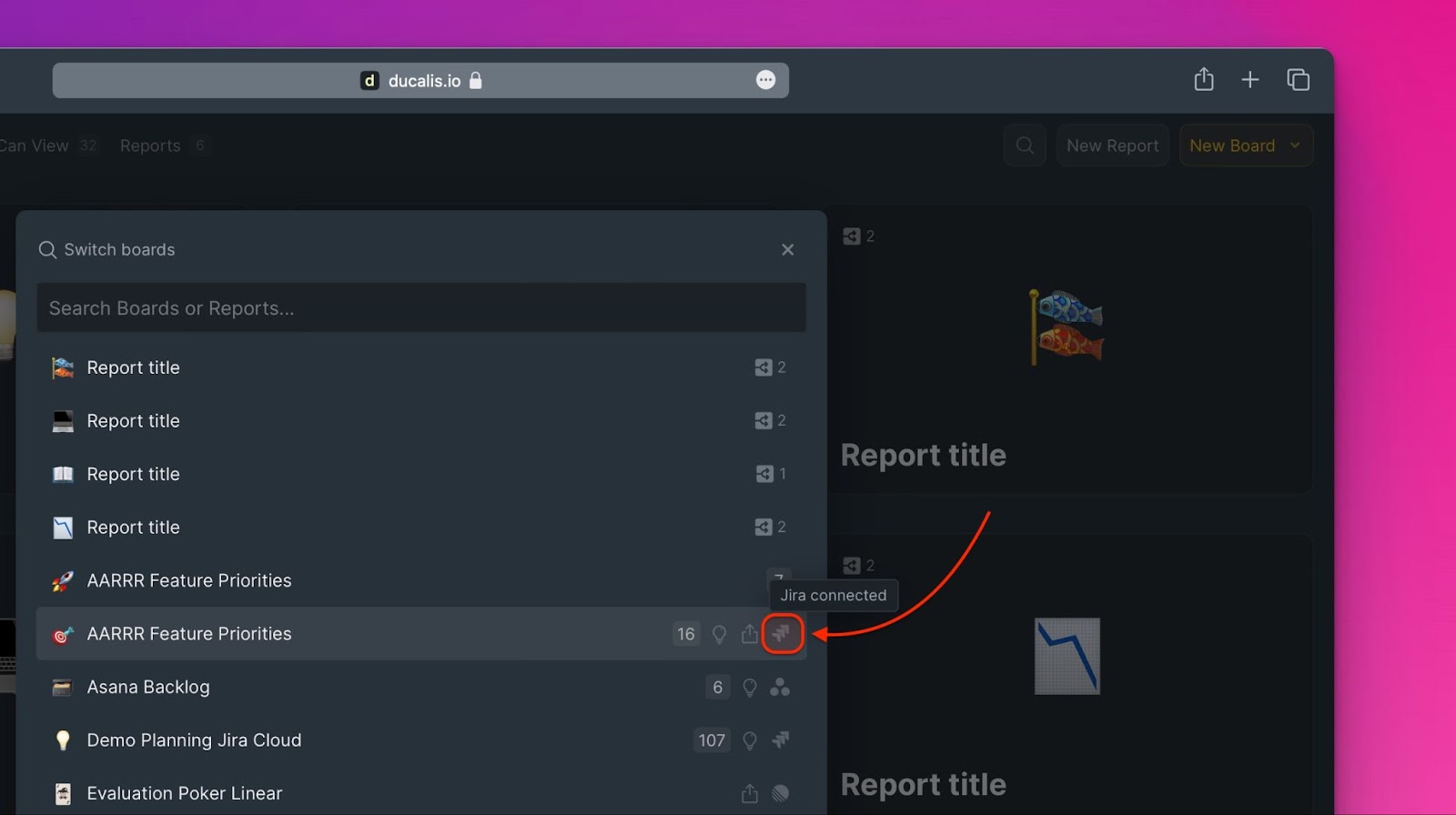 Boards Filters
On the dashboard, there are also filters that you can use to quickly find the board(s) you want.
Filters available include:
All boards
All – all the boards in the organization.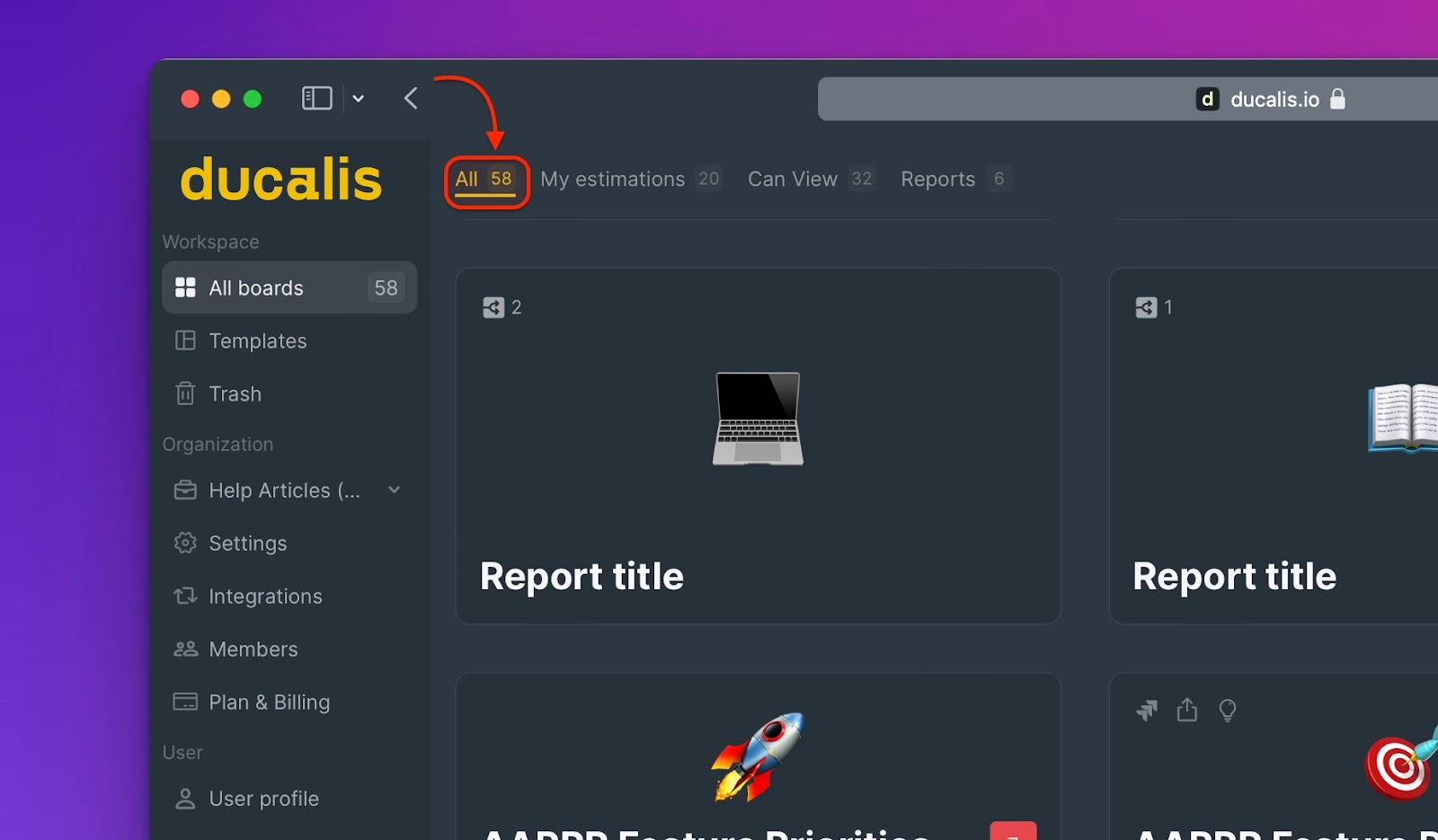 Boards you have Estimates
My estimates – include Priority boards with issues you have, or are supposed to evaluate for prioritization.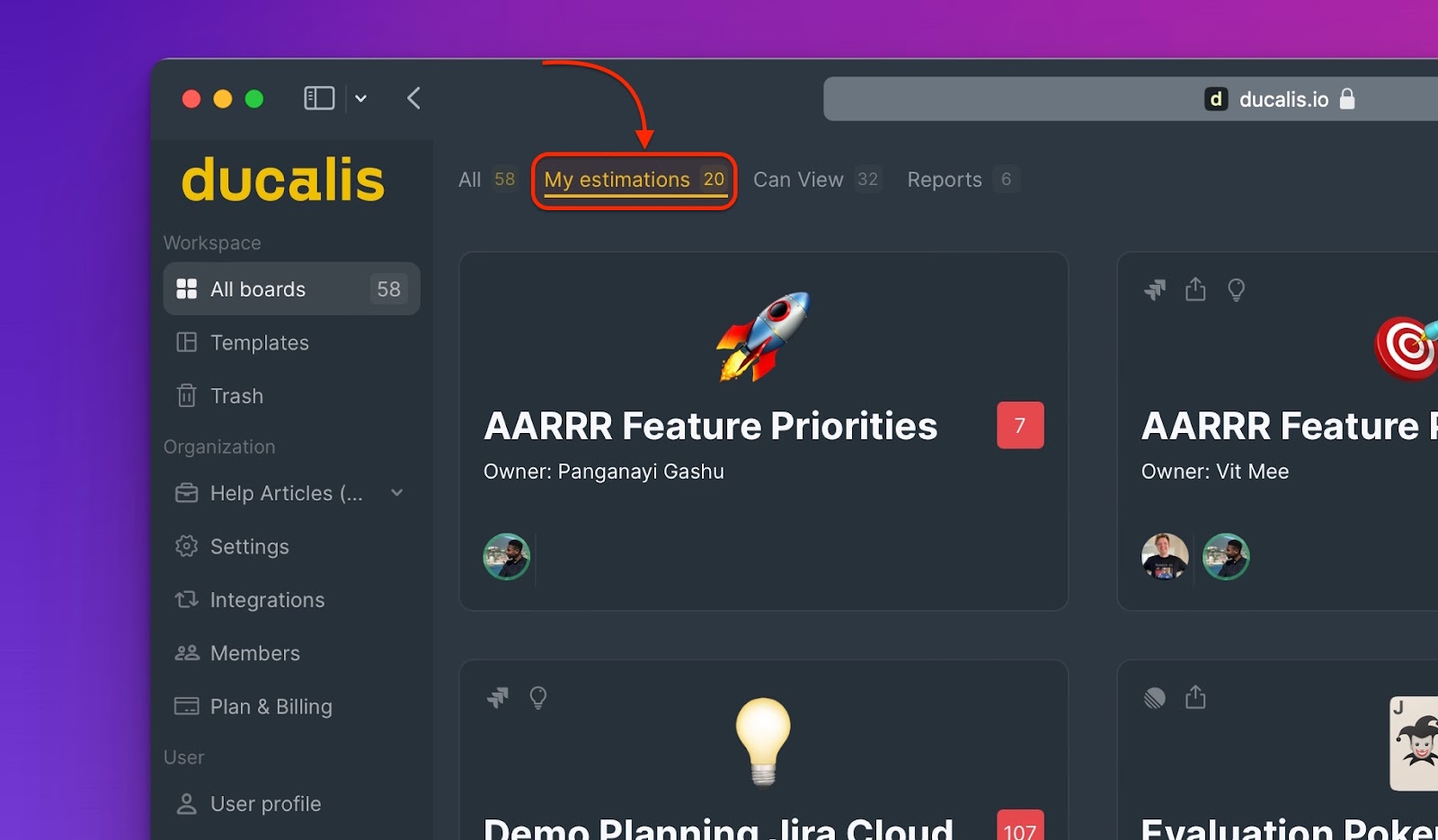 Boards you can View
Can View – includes Priority boards you are not a part of but can view.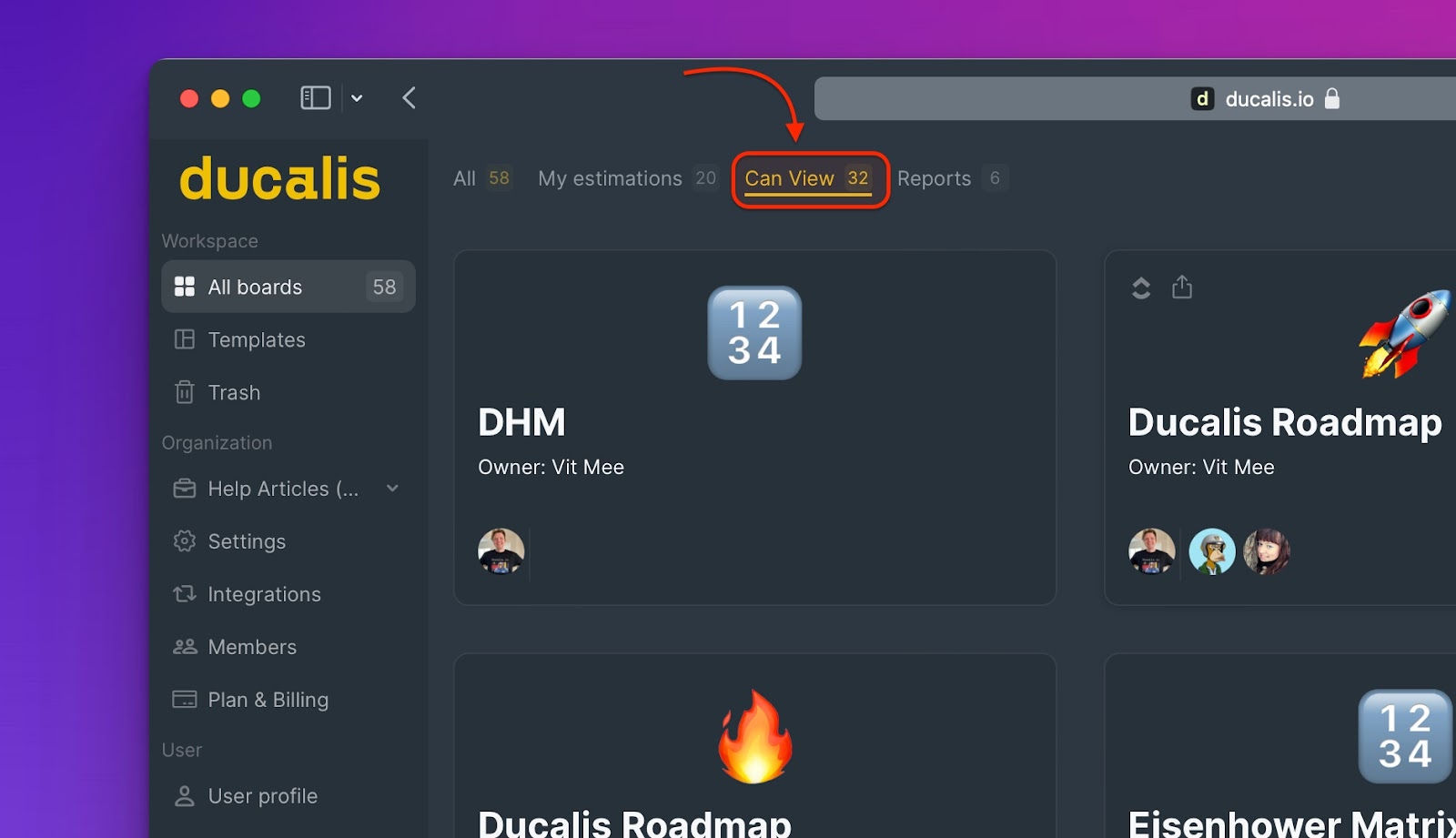 Aggregated report boards
Reports – includes all Report boards in the organization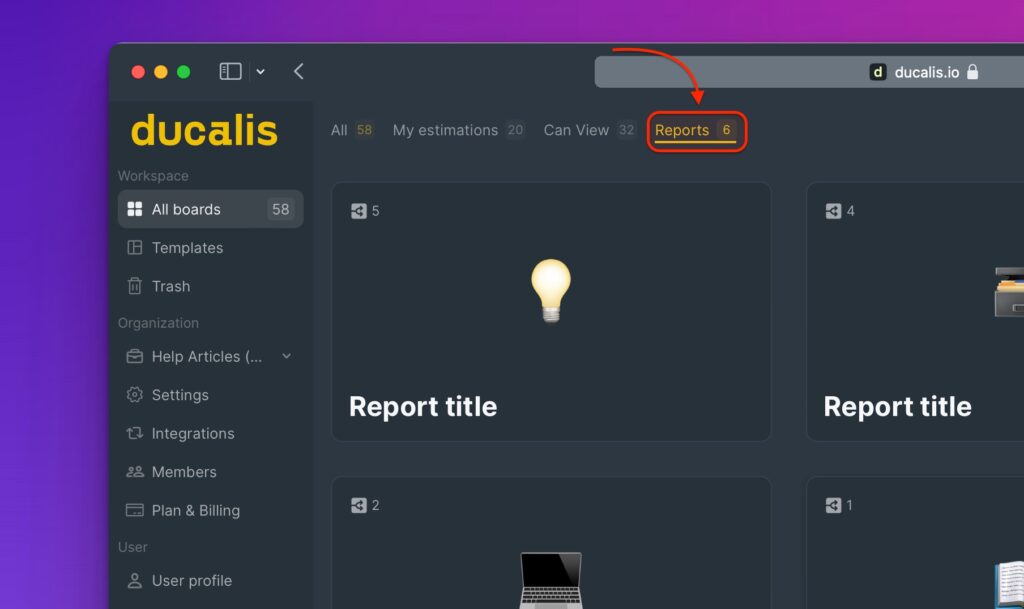 Voting boards
Voting – here you can see all the priority boards that have voting boards activated in the organization.