Prioritization is better done as a team because it helps create a team alignment towards a company's goals, and for that reason, you have the ability to invite your teammates for backlog evaluation.
You can assign each member the criteria you want to evaluate, based on their expertise. This will help you get expert opinions and accurate prioritization results.
Assigning teammates criteria to estimate
Under Criteria Settings
Under Criteria settings, hover over the criterion that you want to assign an estimator.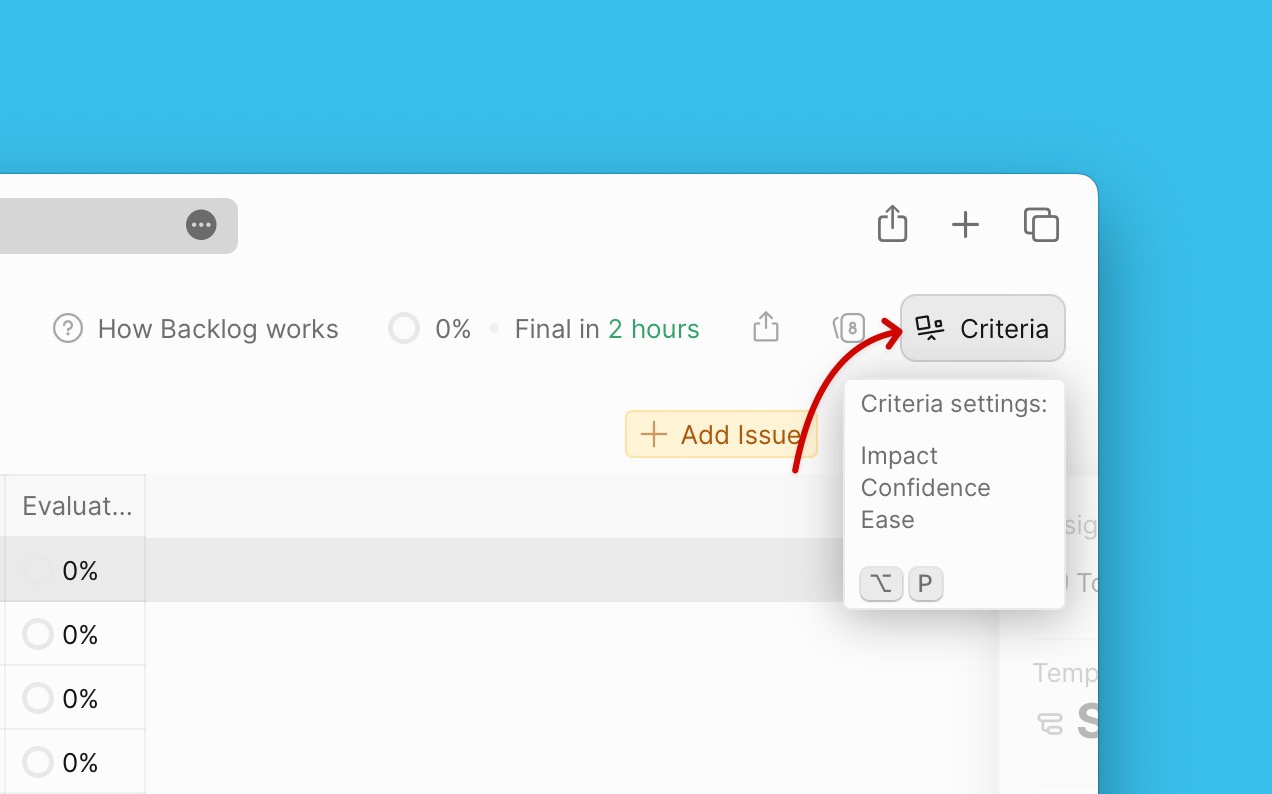 Click the arrow to expand the block.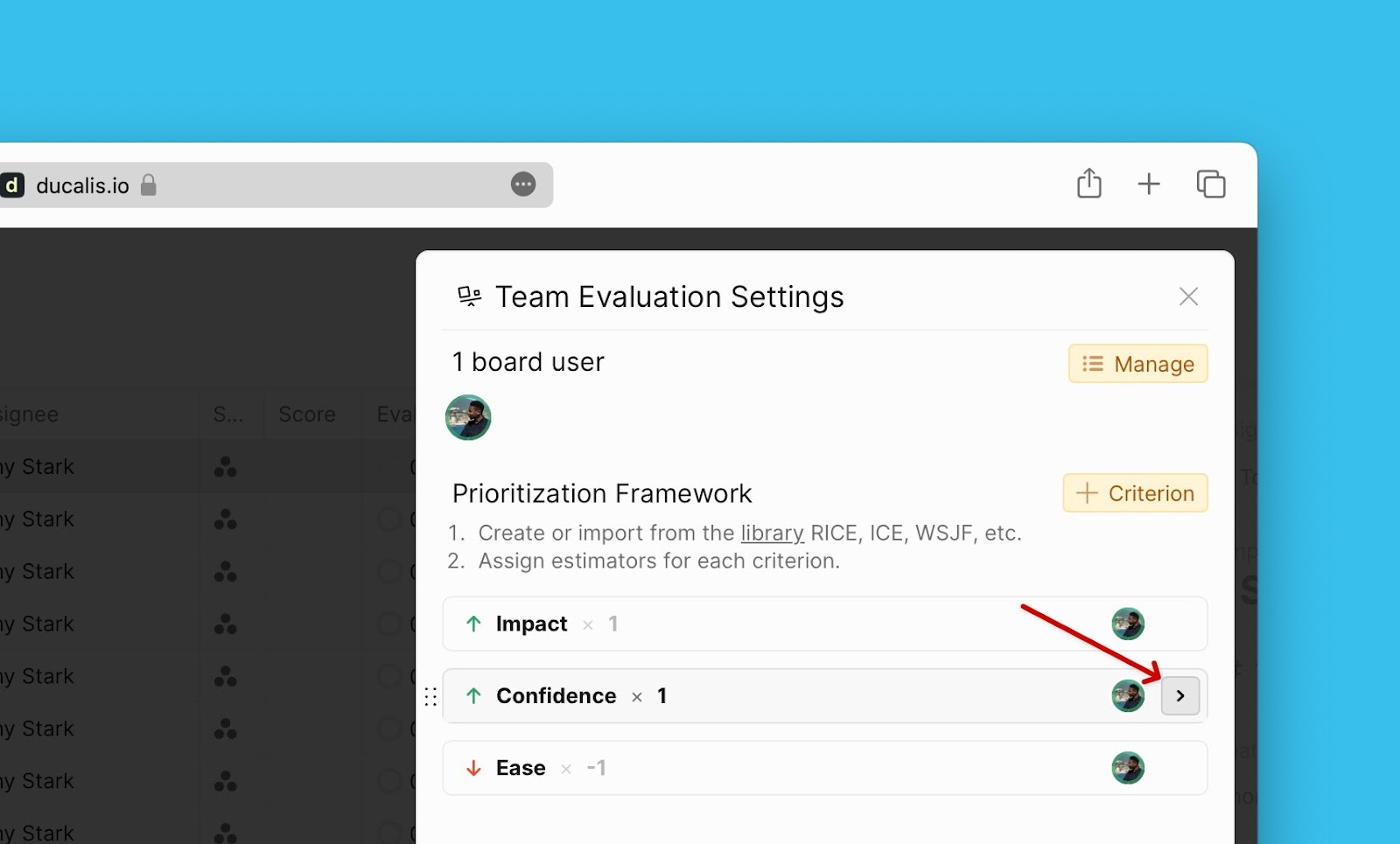 Click the plus sign to start adding your estimators.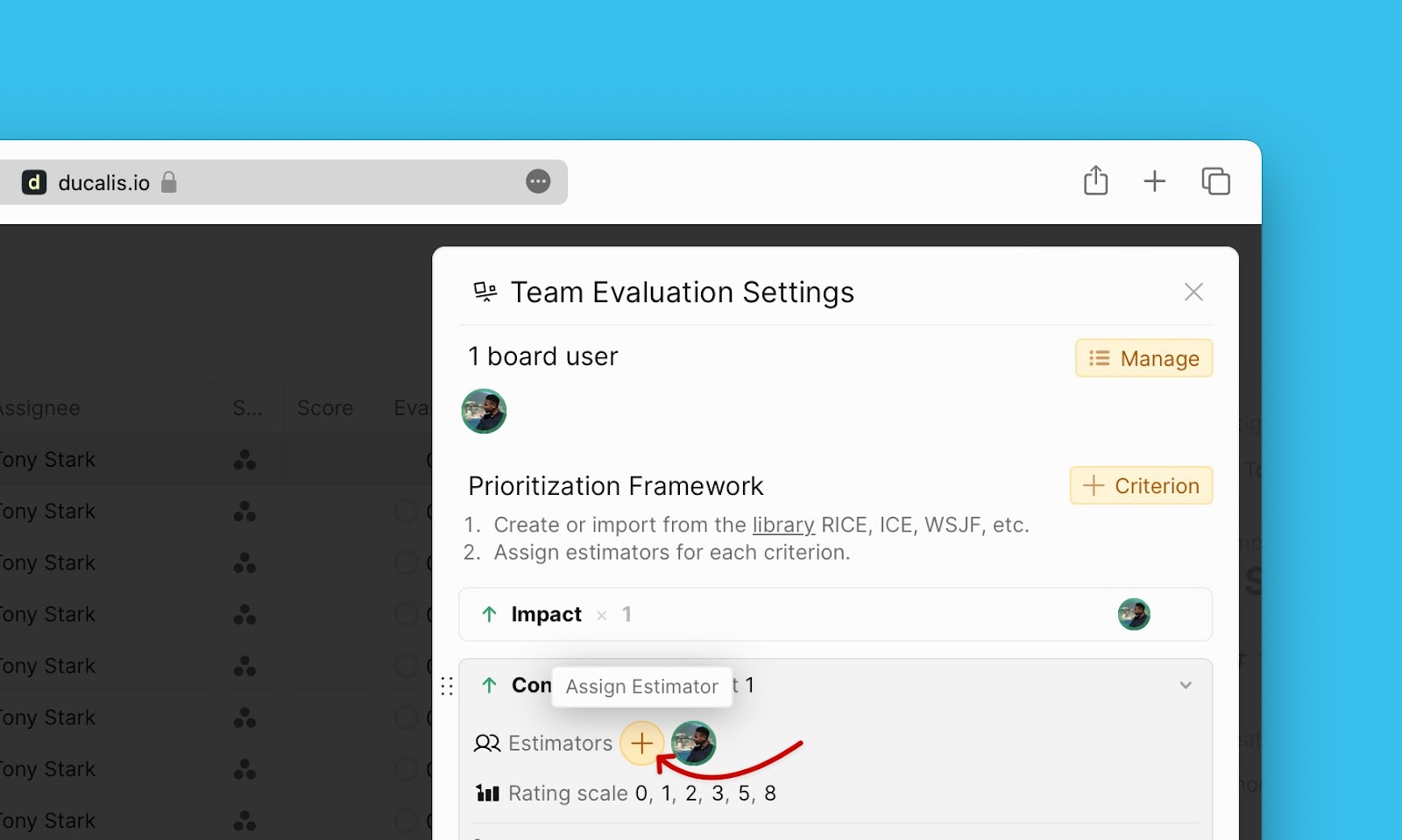 Choose the user from the list of users in your organization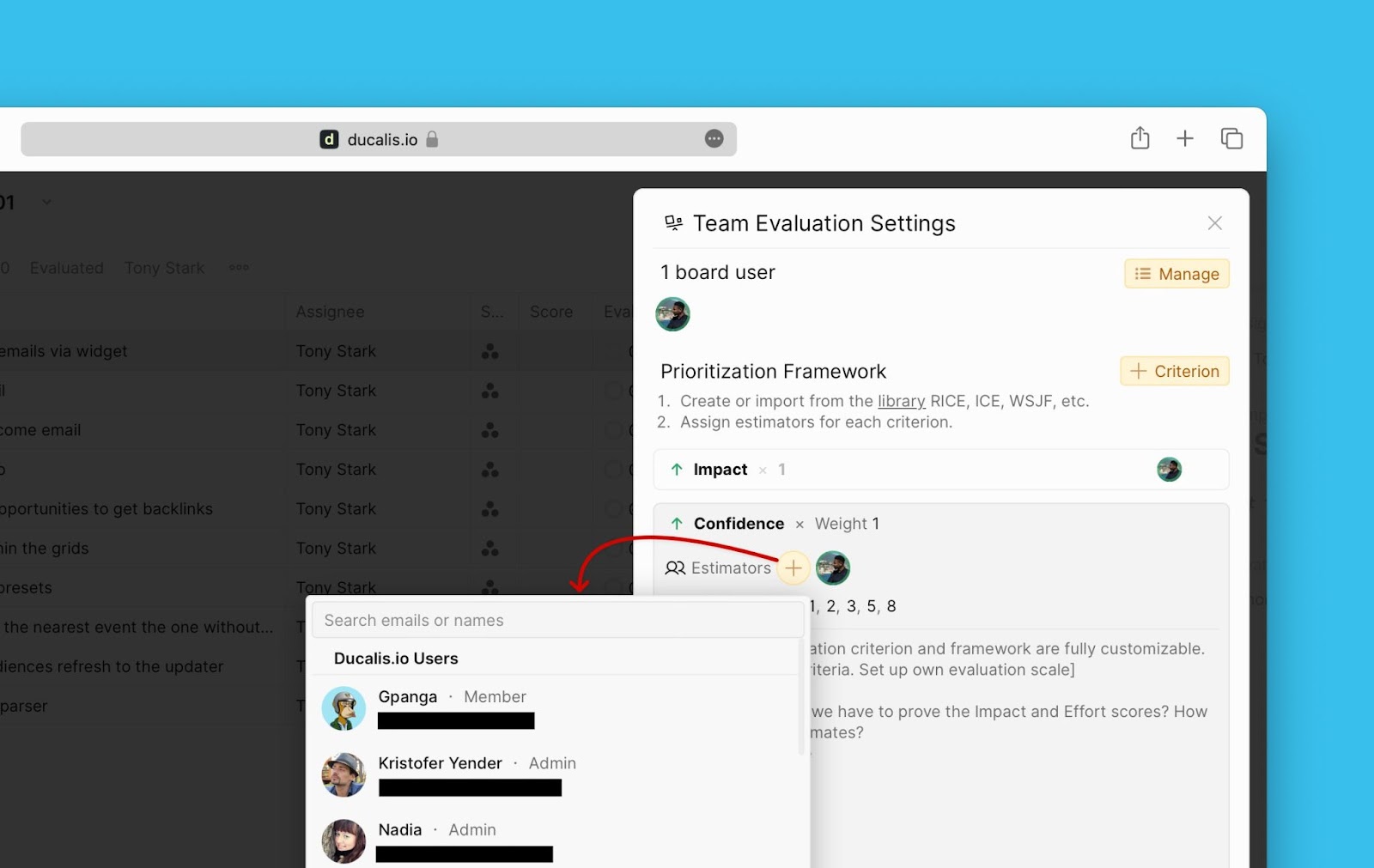 If the user is not in the organization, you can type in their email address in the search field.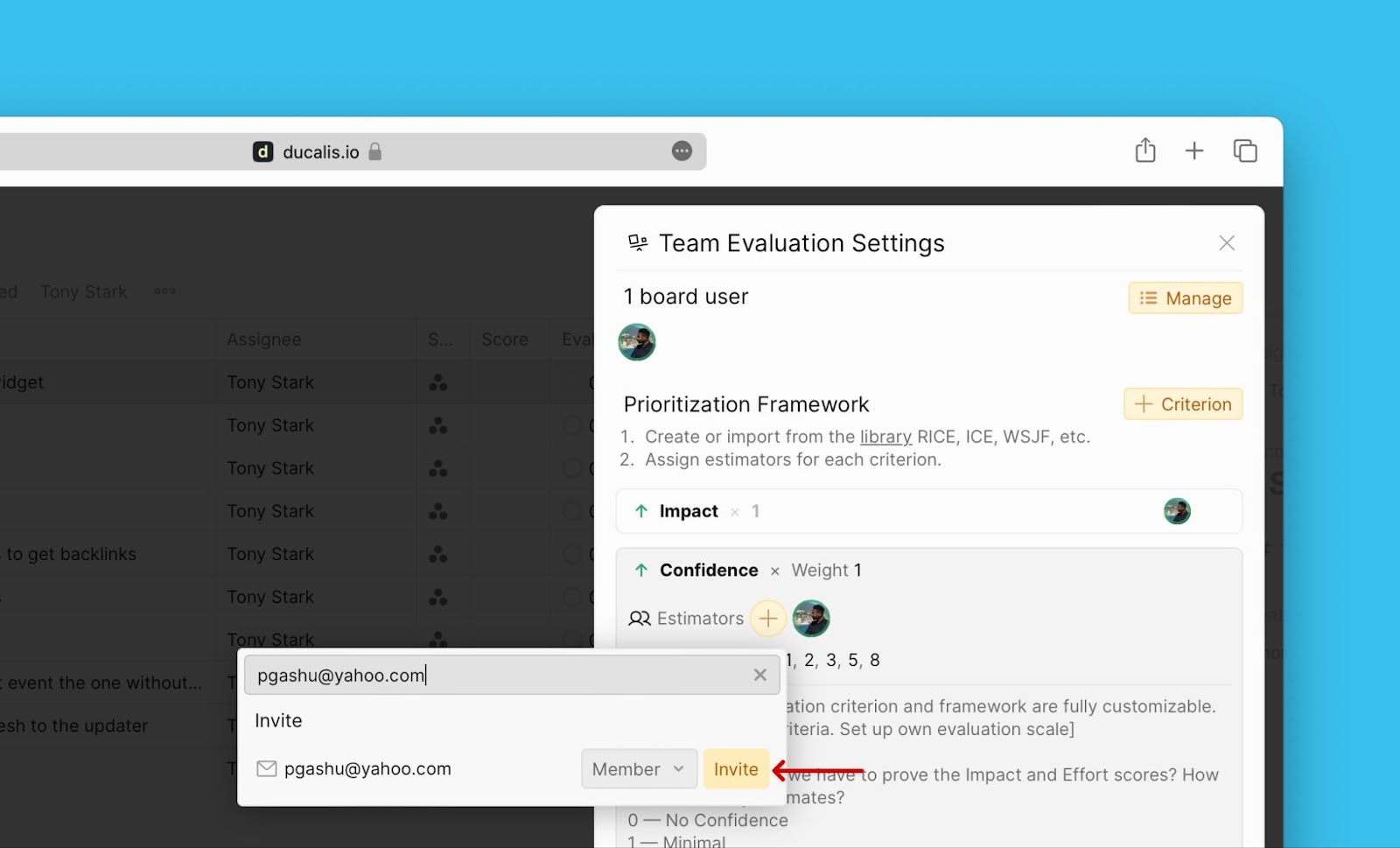 More than one person can estimate a single criterion.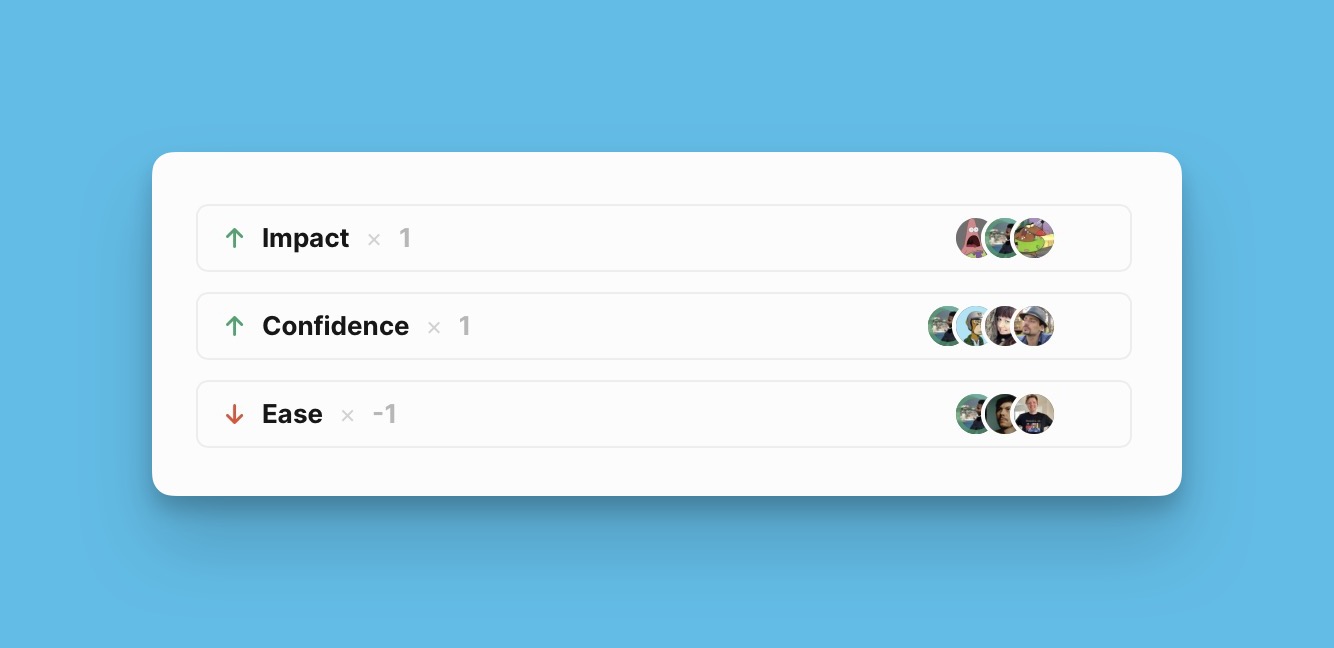 Under User-Criterion List
Go to the user you want to assign a criterion to estimate.
Click +Criterion, then choose the criterion that you want to assign them from the list.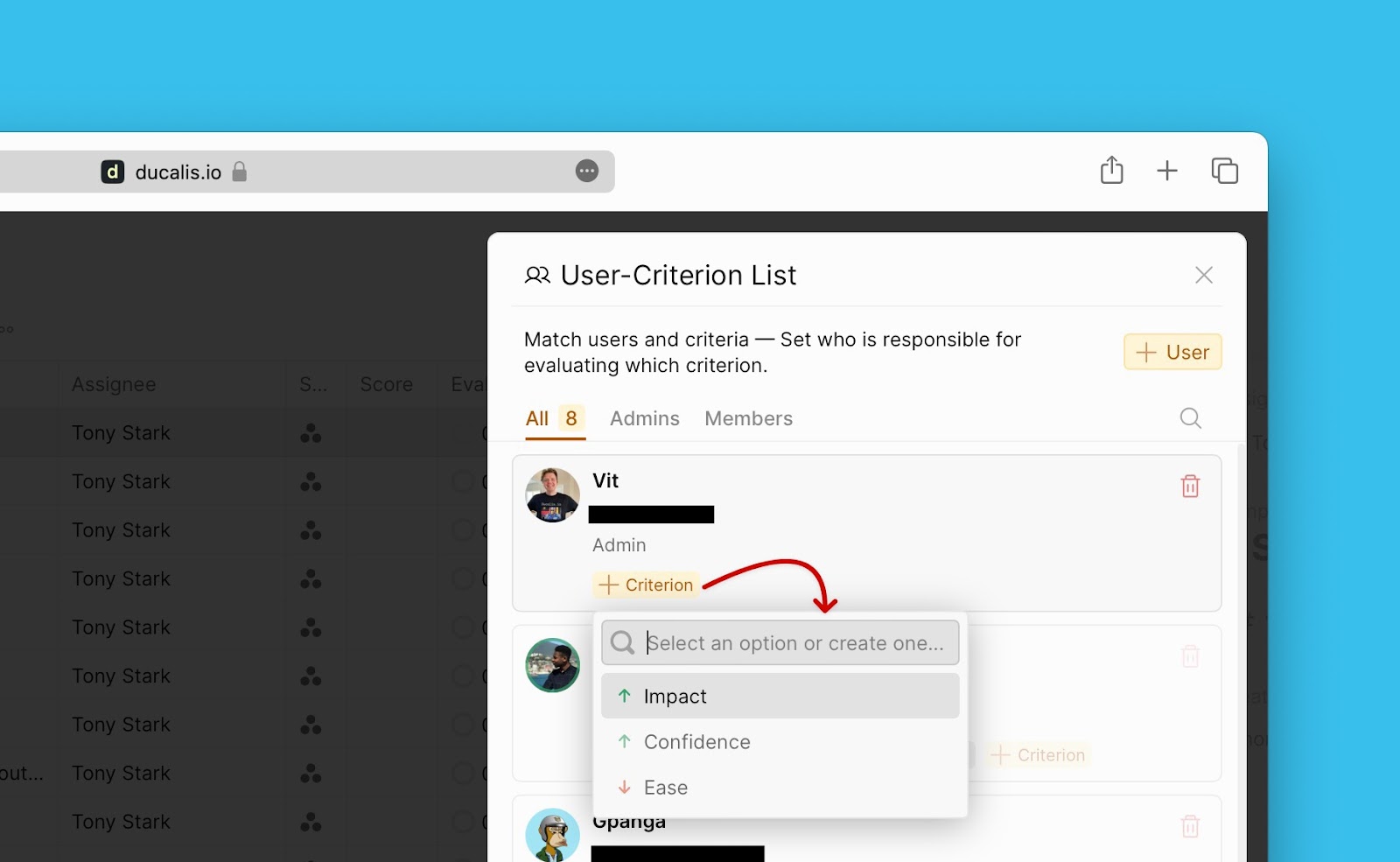 A user can estimate more than one criterion.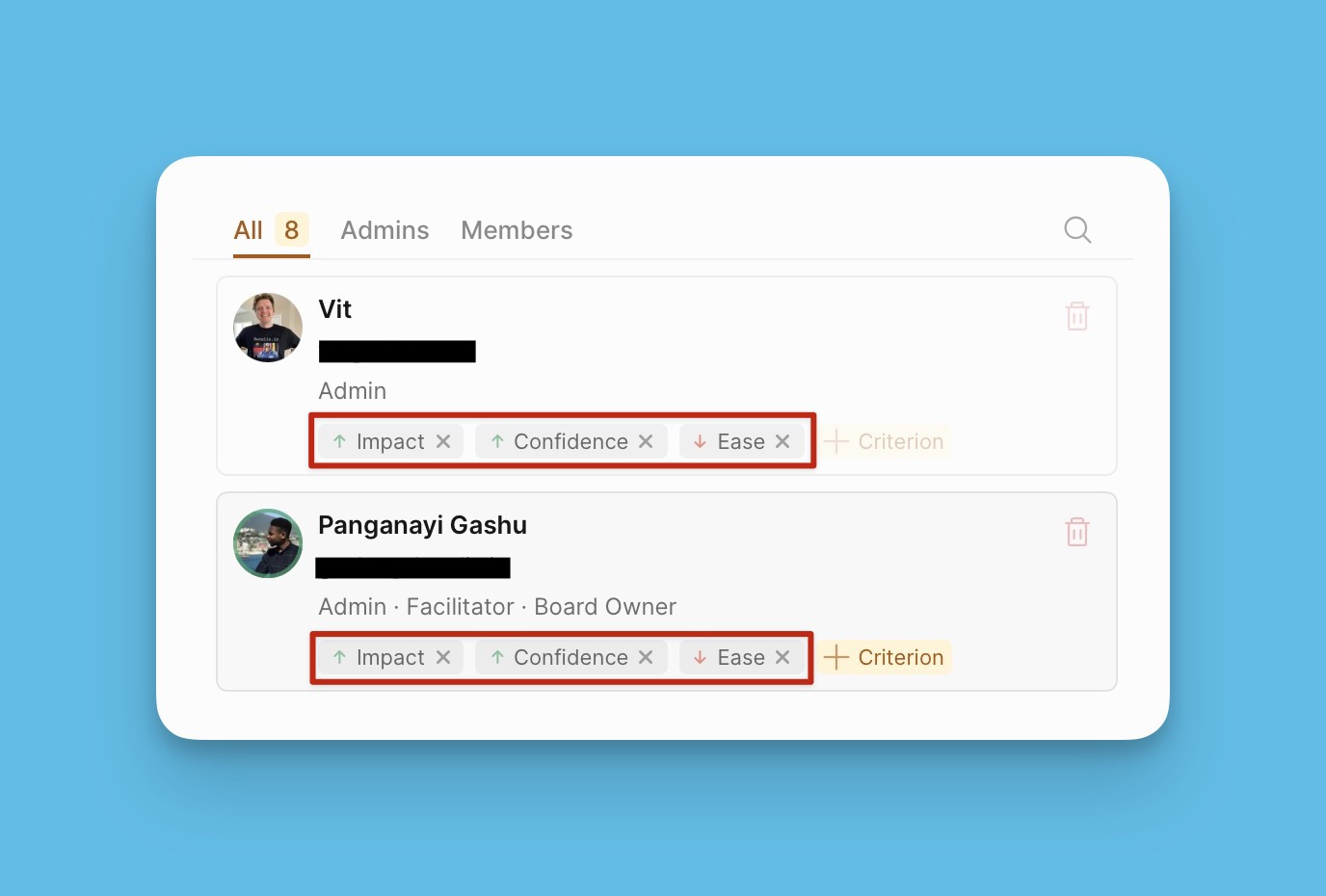 Evaluating Issues for Prioritization As a Team
After setting up your prioritization system, you can go on and start collaborating with your teammates in prioritizing the issues in your company's backlog.
Evaluating
While evaluating, a team member can ask a question on issues they do not understand anyone on the board.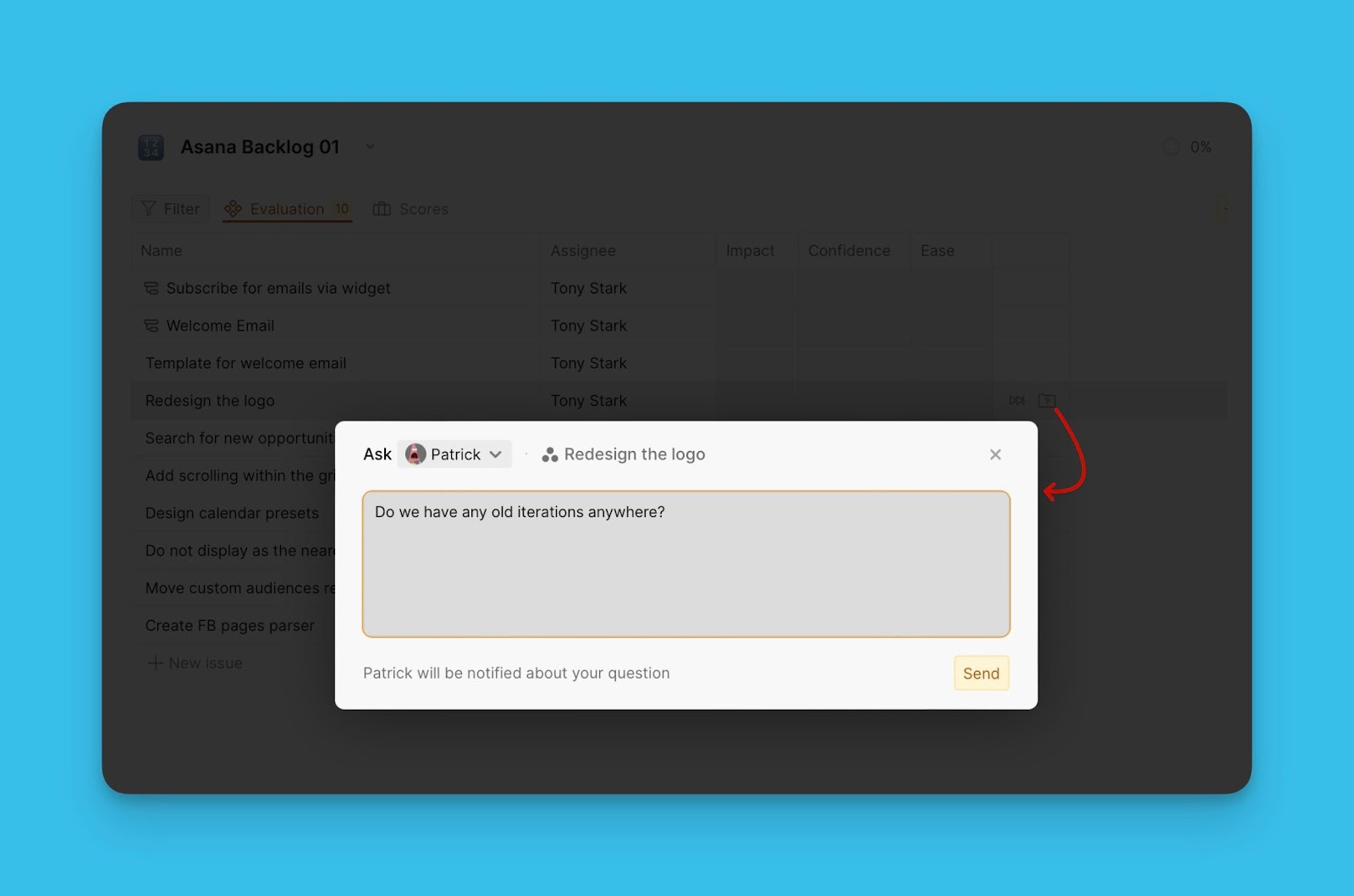 If a user has the same question as the one that was already raised by another member, they can join the discussion.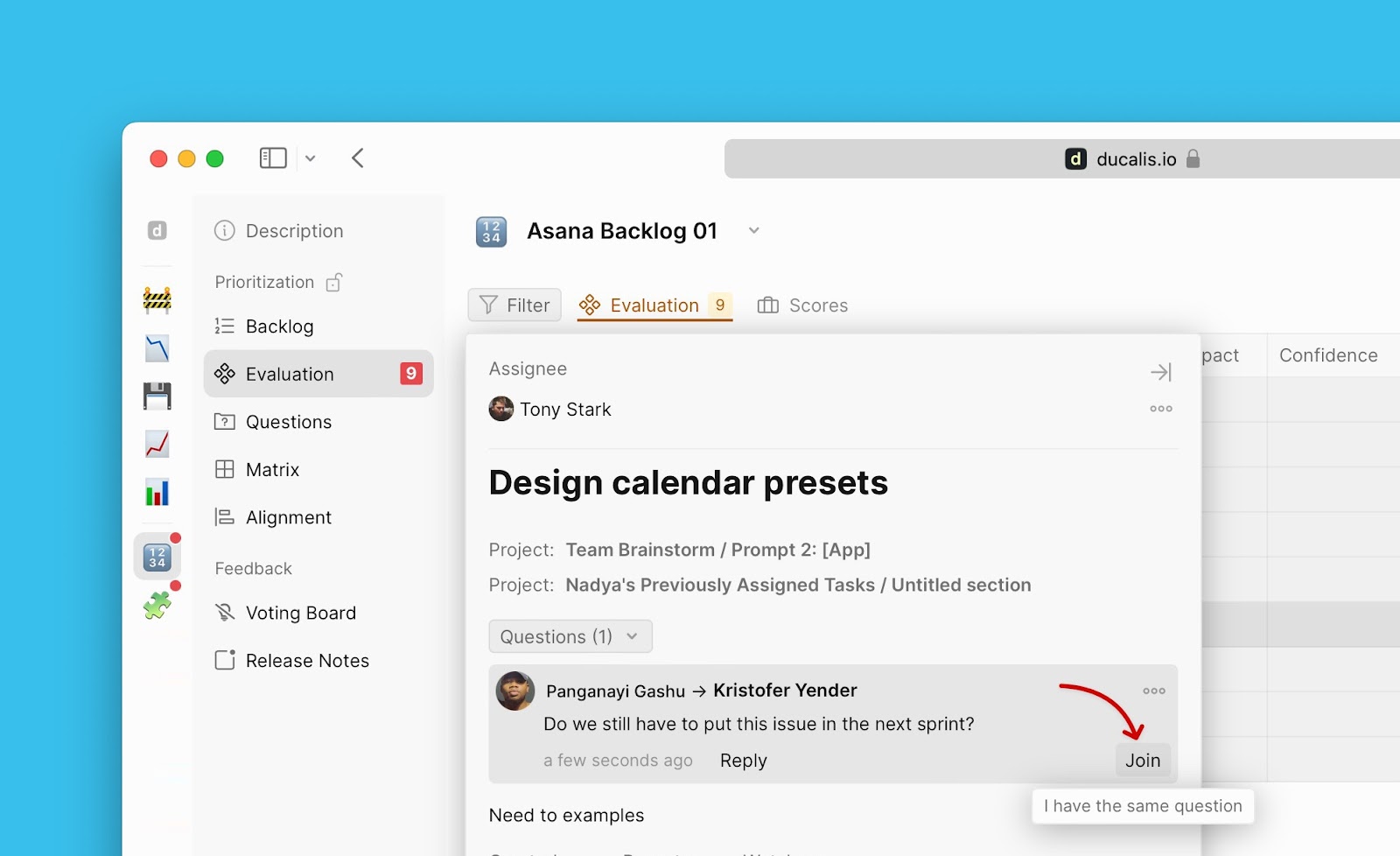 A member who is asked a question receives an email notification. The same applies to members involved in a discussion if there are any updates.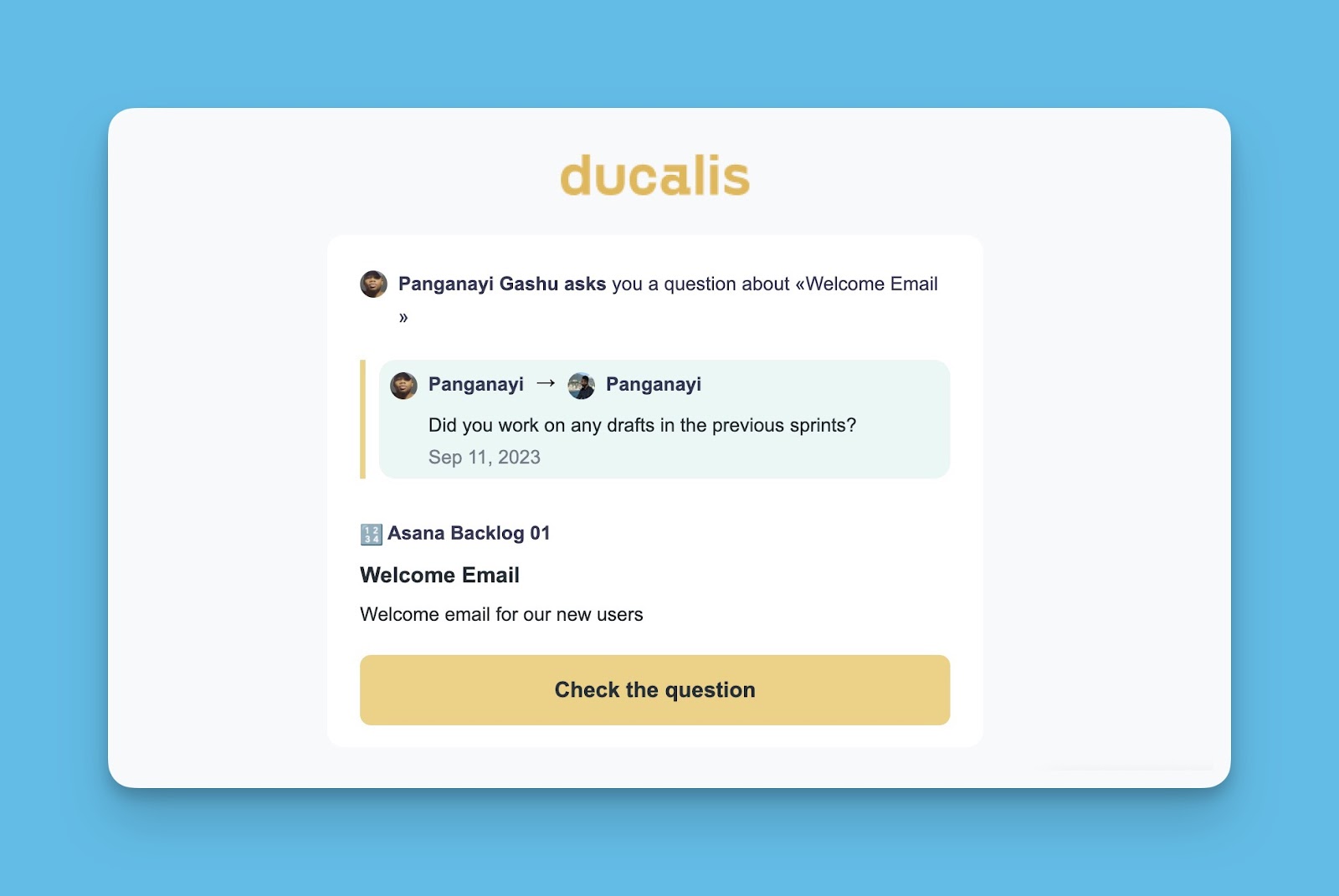 Users can see questions and discussions held throughout the board under Questions.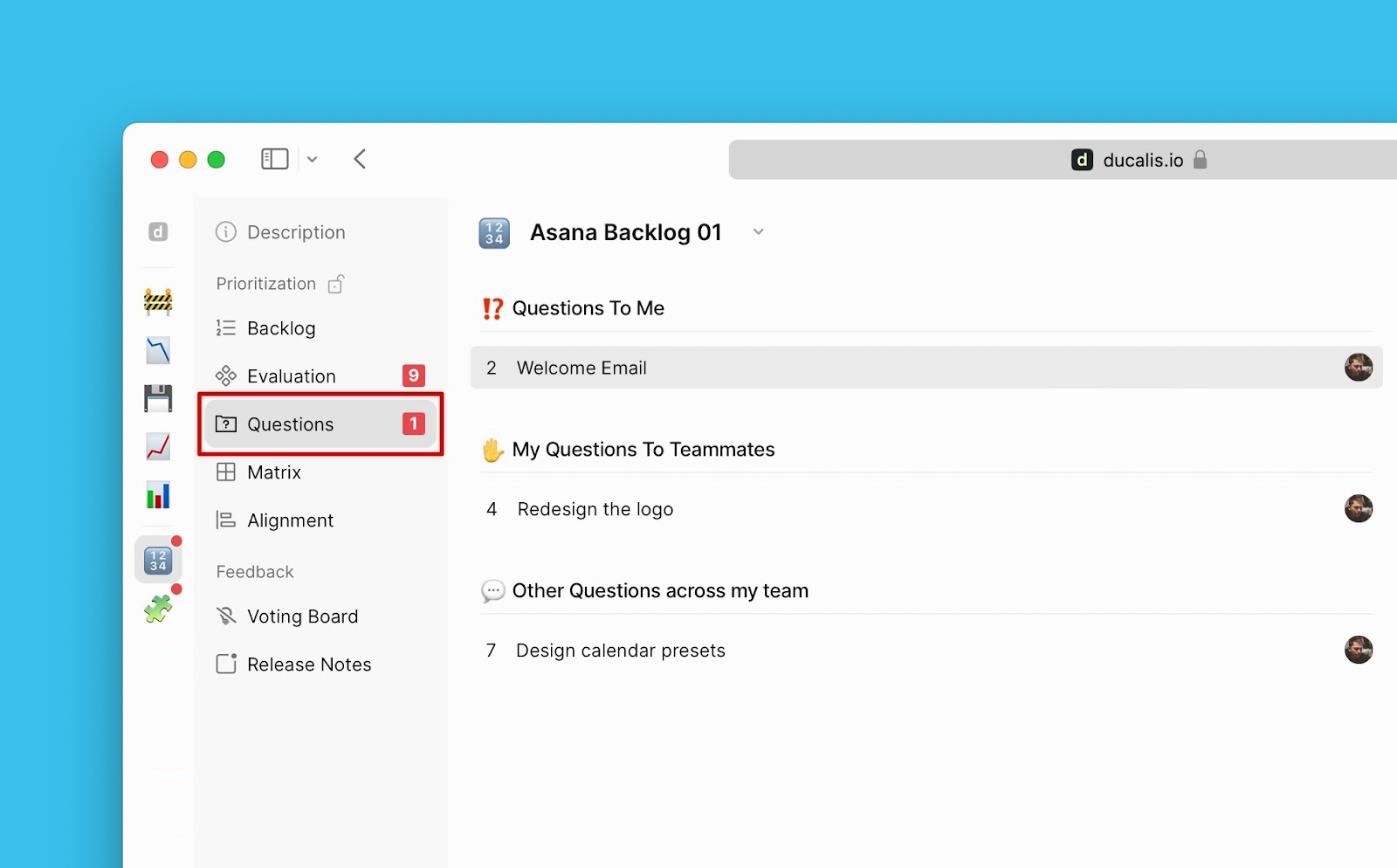 Checking the Team's Alignment
Part of analyzing the prioritization results involves checking how your team's opinions on what issues your company should prioritize are aligning. You can check this by going to the Alignment section.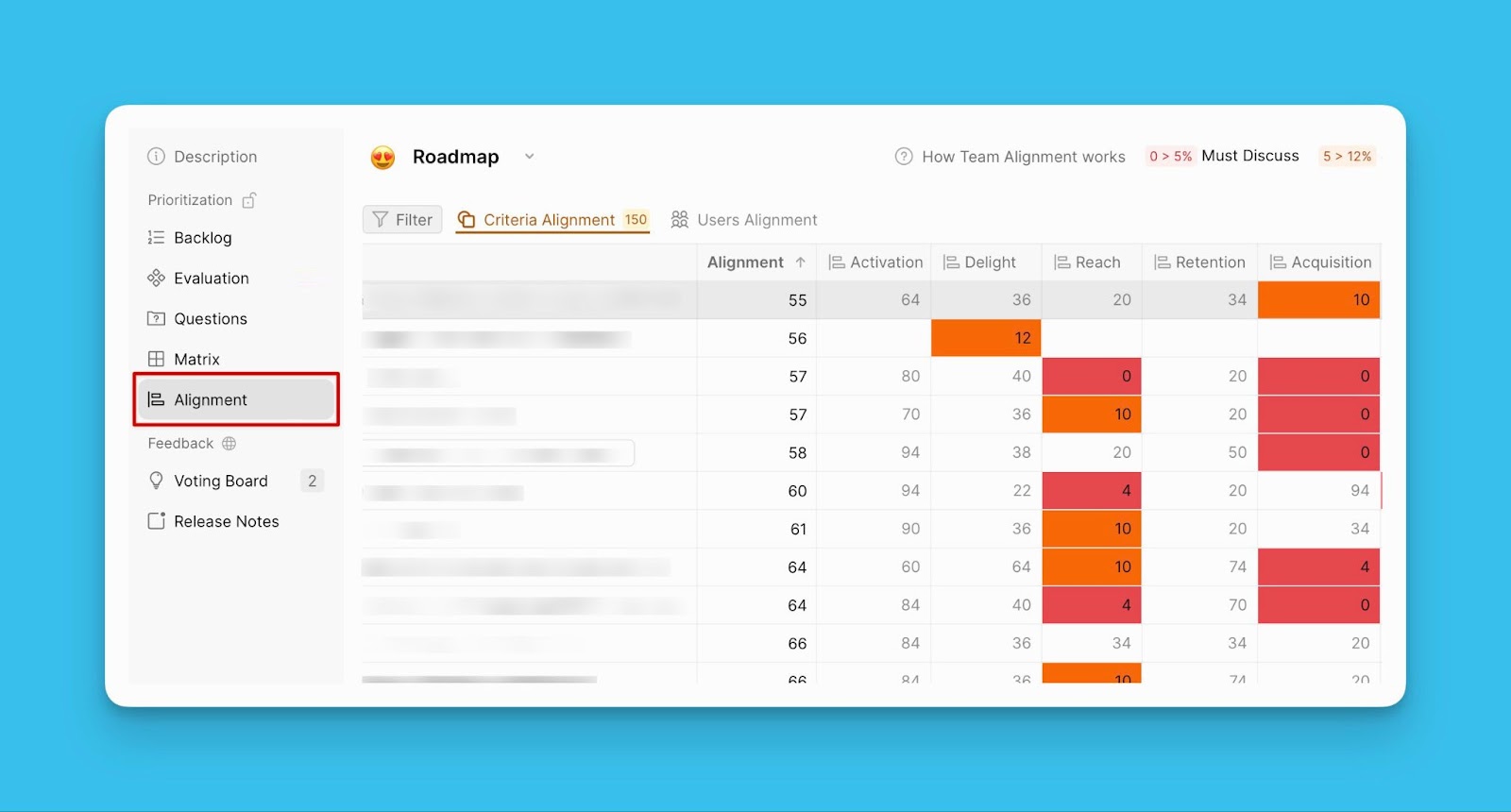 This gives you and your team the chance to check areas where your opinions are not aligned and quickly discuss them to find out why and resolve the discrepancy.