The requests that your clients leave on your voting boards can sometimes be vague and hard to comprehend what exactly they are requesting. New idea templates help guide your customers on how to create well-structured and easy-to-understand requests.
In this article, we will show you how to create and use templates for new public ideas.
How to Create a Template
To start creating a template, go to Voting board settings. You can access these inside your Ducalis prioritization board, or on your Voting board.
Inside your Ducalis prioritization board, go to Voting Board.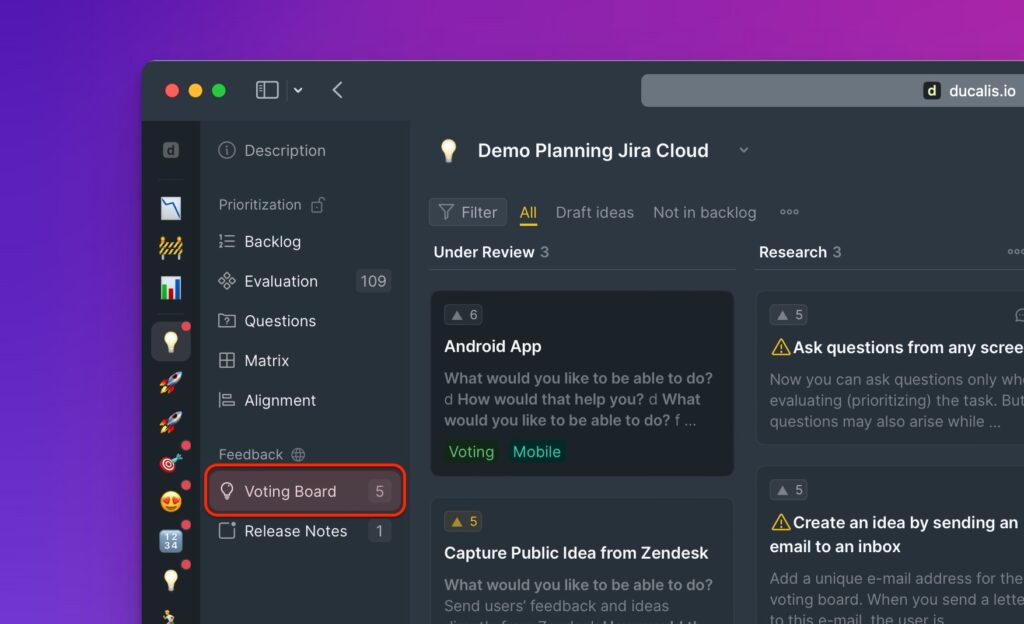 Then Settings.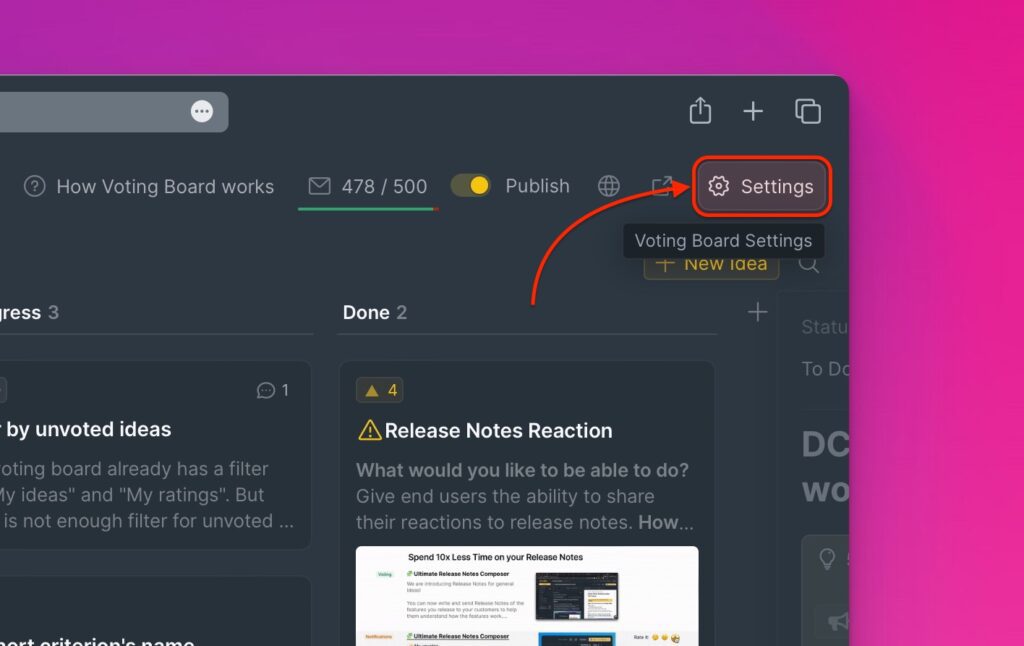 On your Voting board, go to Admin Panel.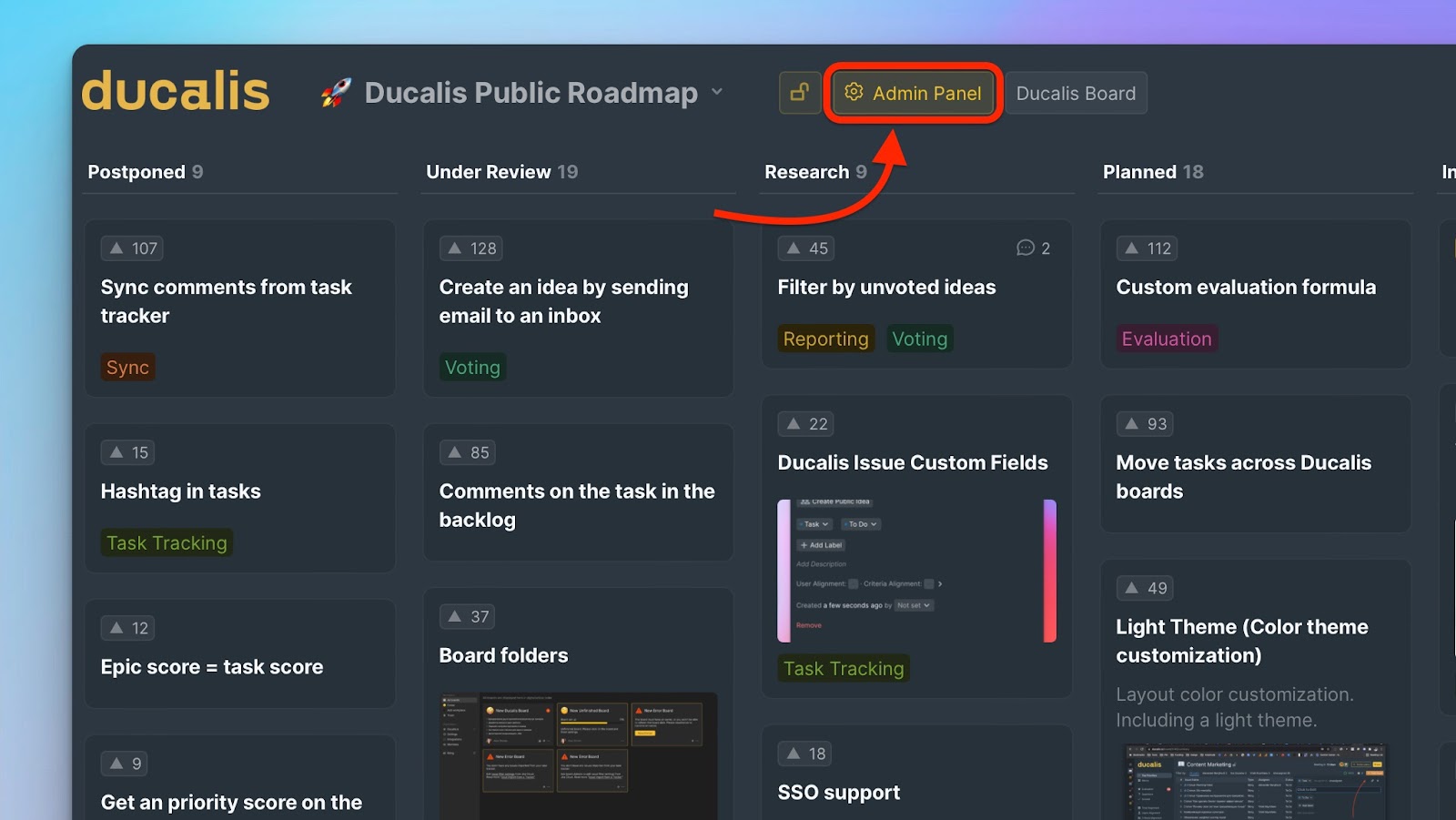 Under Settings/ Admin Panel, scroll down to Idea Posting and Upvoting section.Then click on the Idea Template block.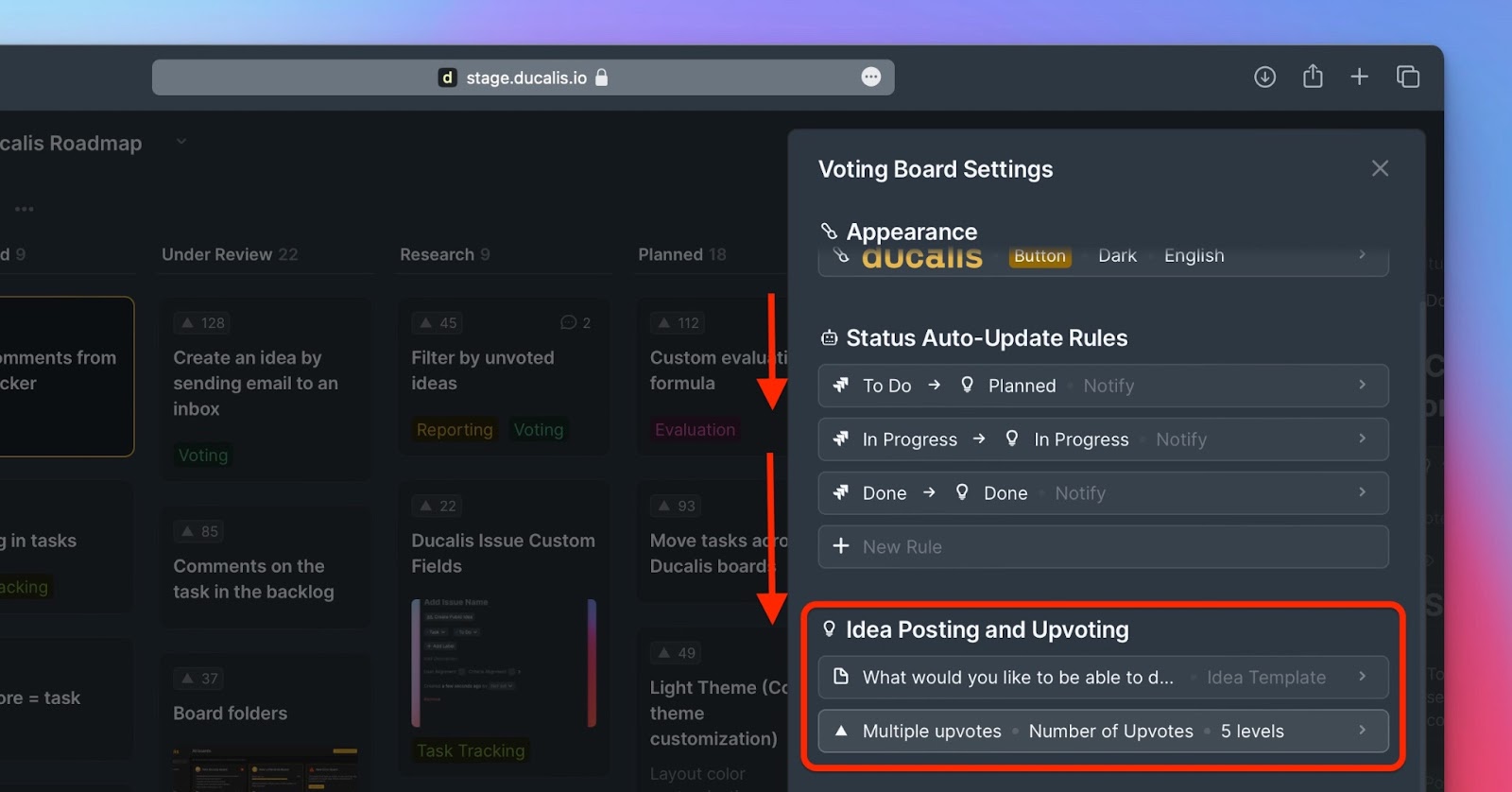 Enable the toggle for new idea templates, if it is not already enabled. There will be a default template that you can use.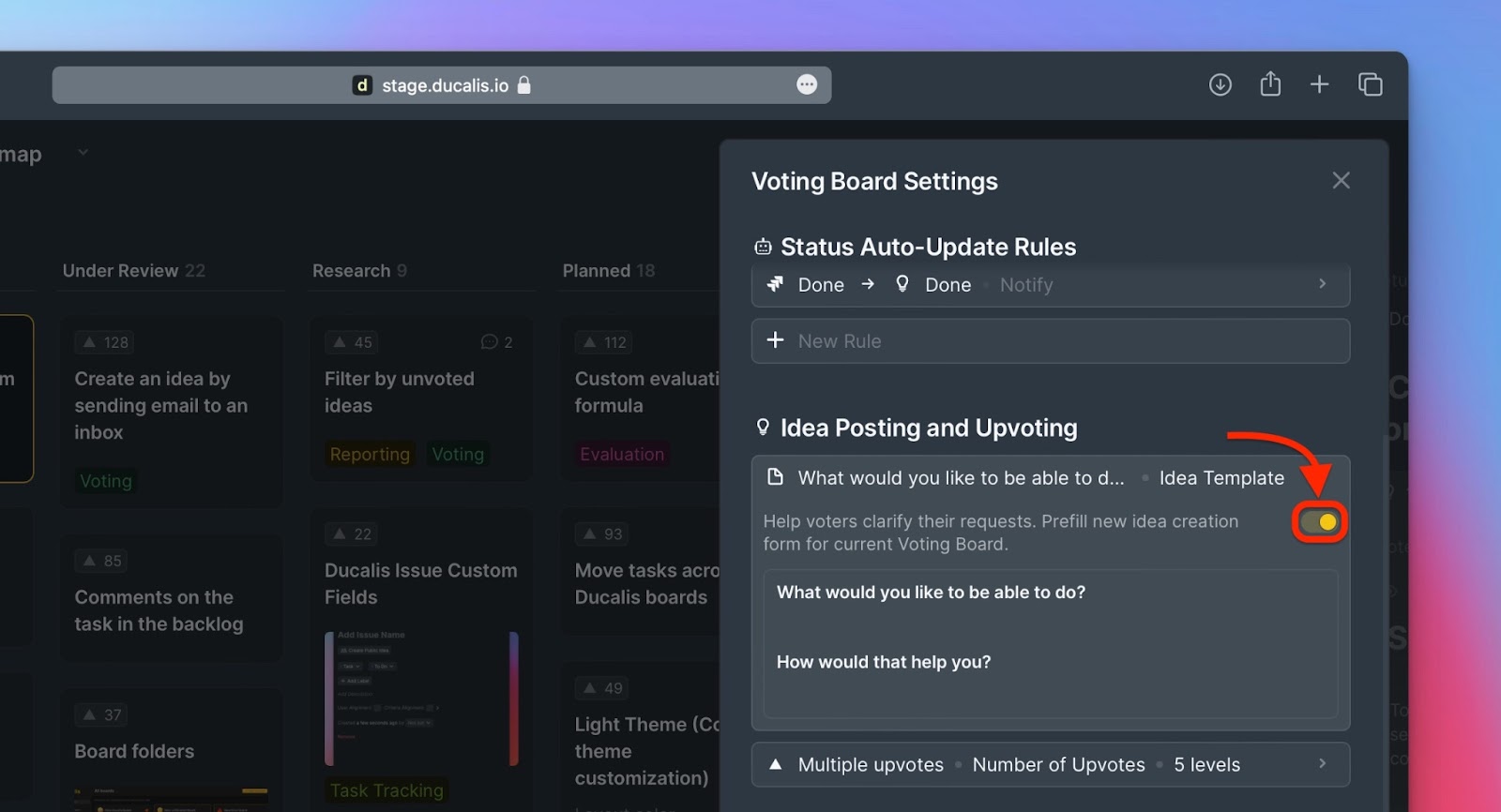 But if you want to create your own template, just edit the template – put your own set of questions that you want your clients to answer when they are creating new ideas on your voting board.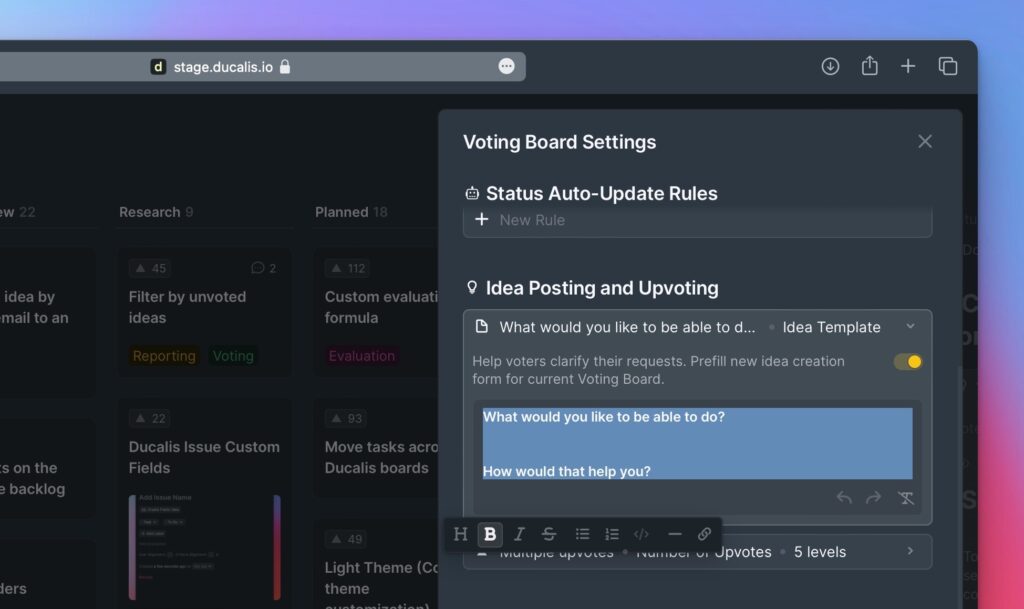 After you complete setting up the template, anyone who attempts to create an idea will have that template as a guide.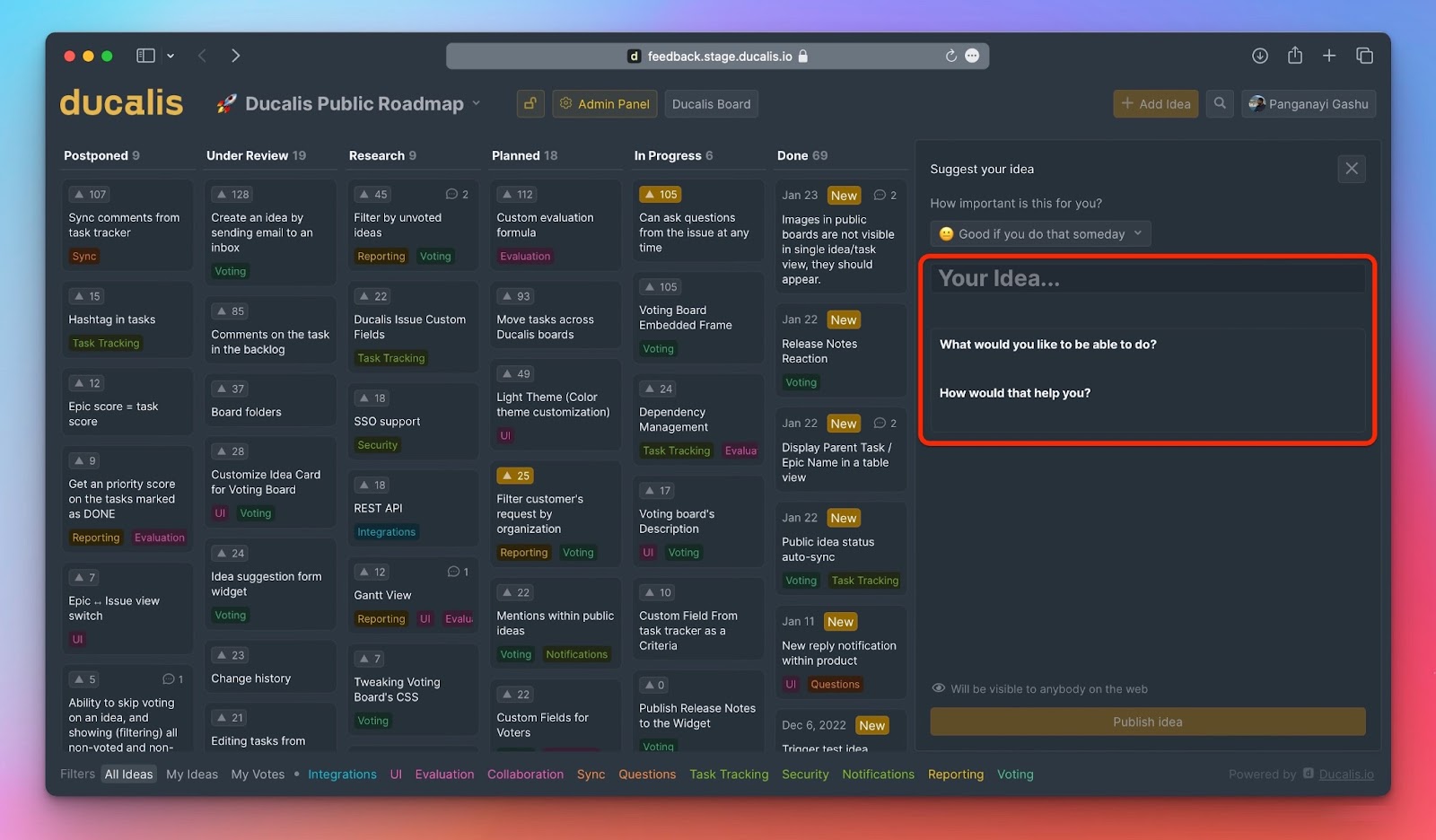 What's Next?
You can embed a changelog widget in your product to inform your customers about the new features that you release.
Learn more on how to embed a changelog widget in your product.