Two-way integration is a perfect solution for enhancing team alignment around priorities. It lets your teammates in Asana see the top priority tasks in your Asana backlog and the order in which you plan to tackle them.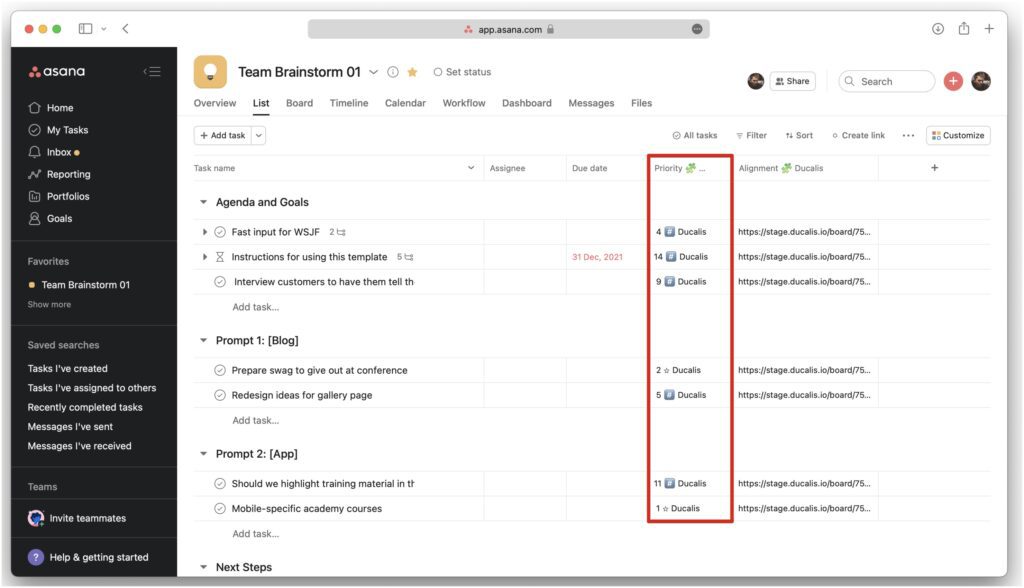 Changing User's Access Level in Asana.
You can go to Asana Admin, then Members to change the user's access level.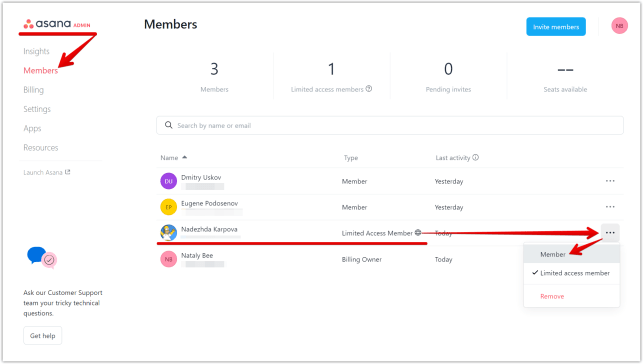 To Sync Ducalis Priority Ranking with Asana.
Click the Asana icon.
Find the Issue Ranking Sync section and turn the toggle ON.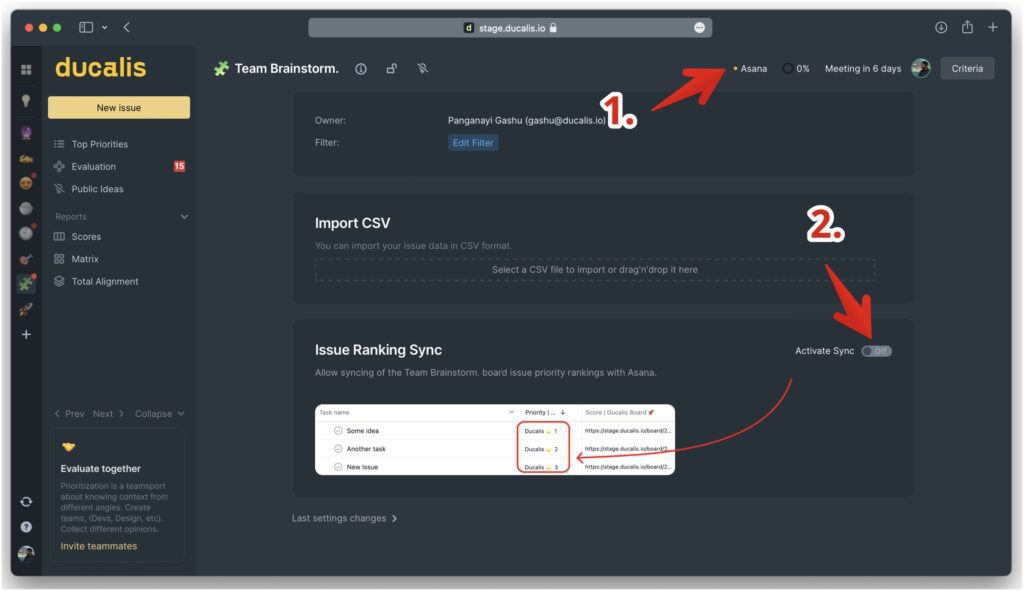 As you turn the sync on, two custom field will appear in Asana:

Priority 🧩 Ducalis with the issue ranking position.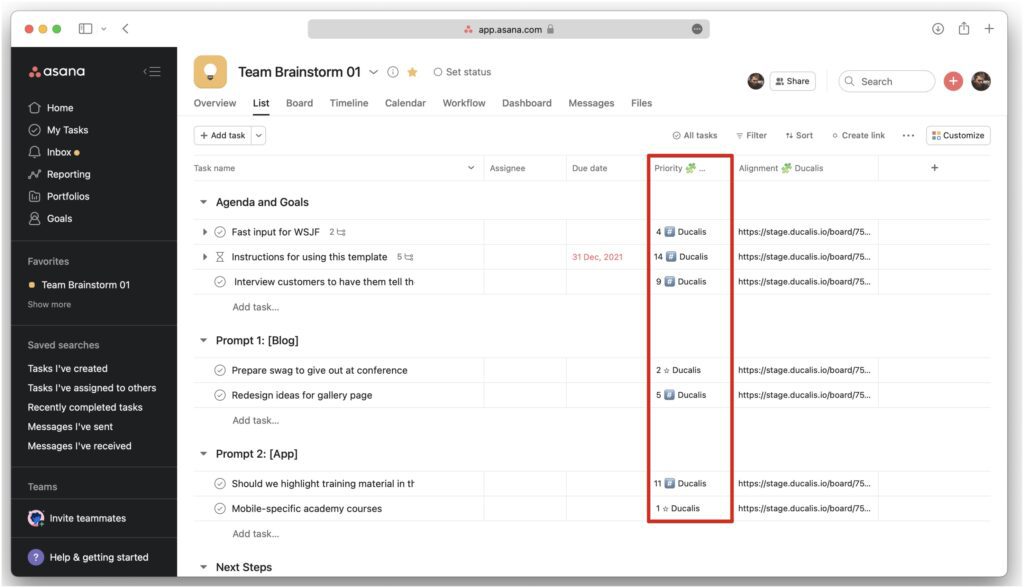 Alignment 🧩 Ducalis with a link to an issue in Ducalis.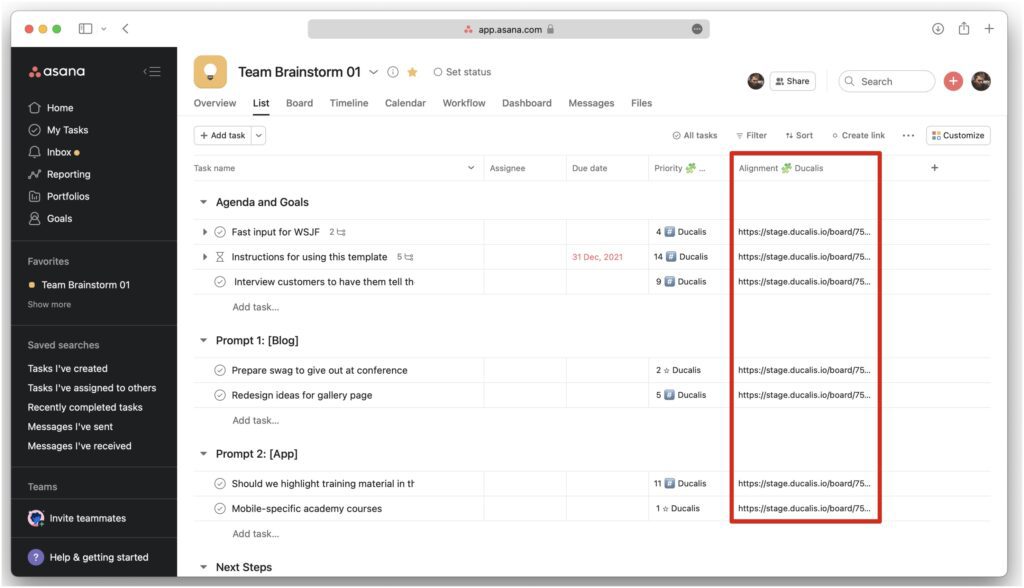 Emoji, used in the custom fields names, is a Ducalis Board ID. You can change it in tracker settings. If you do so, please turn the sync off and on again to apply the changes.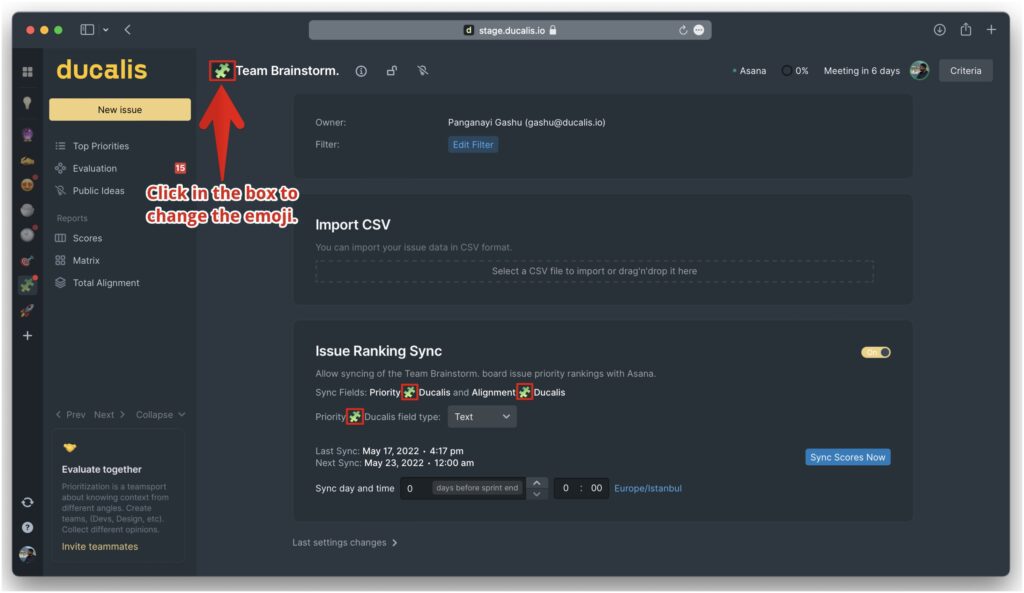 Choose the day and time you want to sync the issues' priority rankings to Asana. It can, for example, be a day or a few days before your sprint planning meeting. You can change the timezone, if it's not set to the one you want.

If you want to sync the priority rankings immediately, you can just click on 'Sync Scores Now'.

If you turn the sync OFF, custom fields with priority ranking and alignment links will be deleted from your Asana library.