The advanced JQL (Jira Query Language) filters allow you to go deep into your search. Quickly find the issues you want to import from Jira regardless of how they are structured within.
When importing issues from Jira Cloud or Jira Server, you can use a saved JQL filter to import a specific set of issues that you want to prioritize in Ducalis.
How to import issues with JQL filter
In the process of Importing issues from Jira, when you get to the Import step, click Switch to Jira Filters.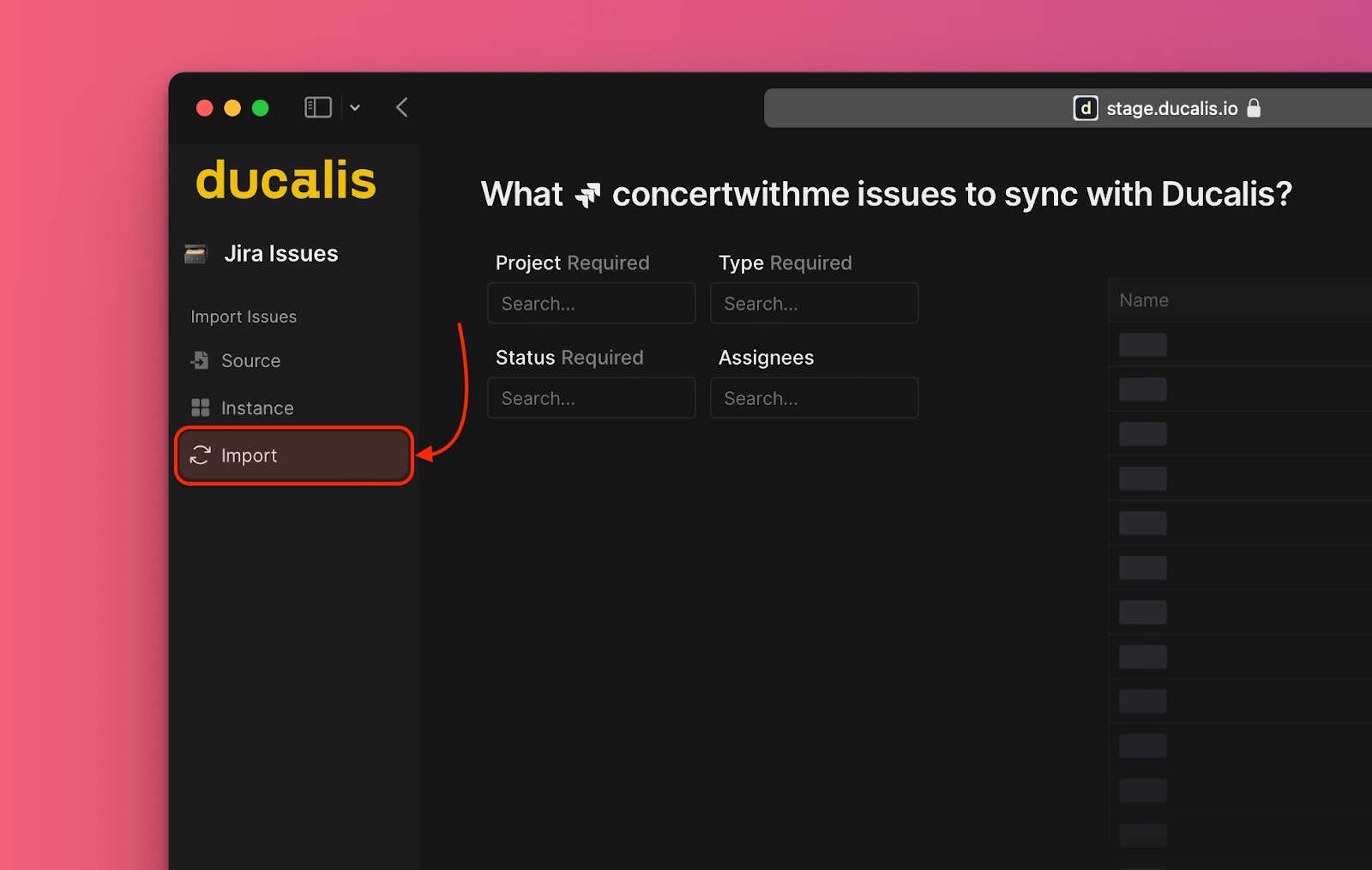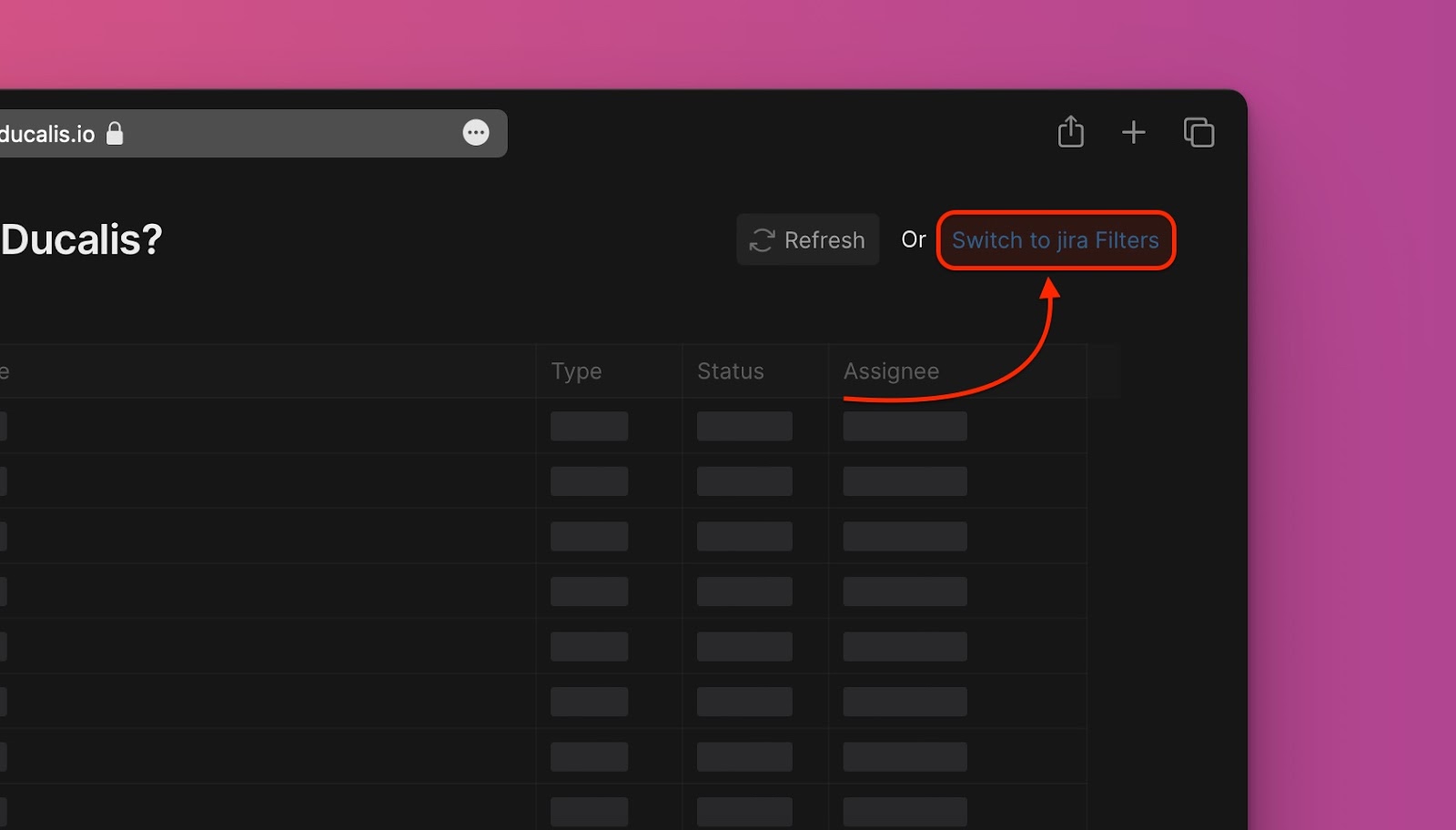 Under Jira filters, click Use JQL.

Where can you find the JQL filter in Jira
1.Copy your Custom JQL query from Jira.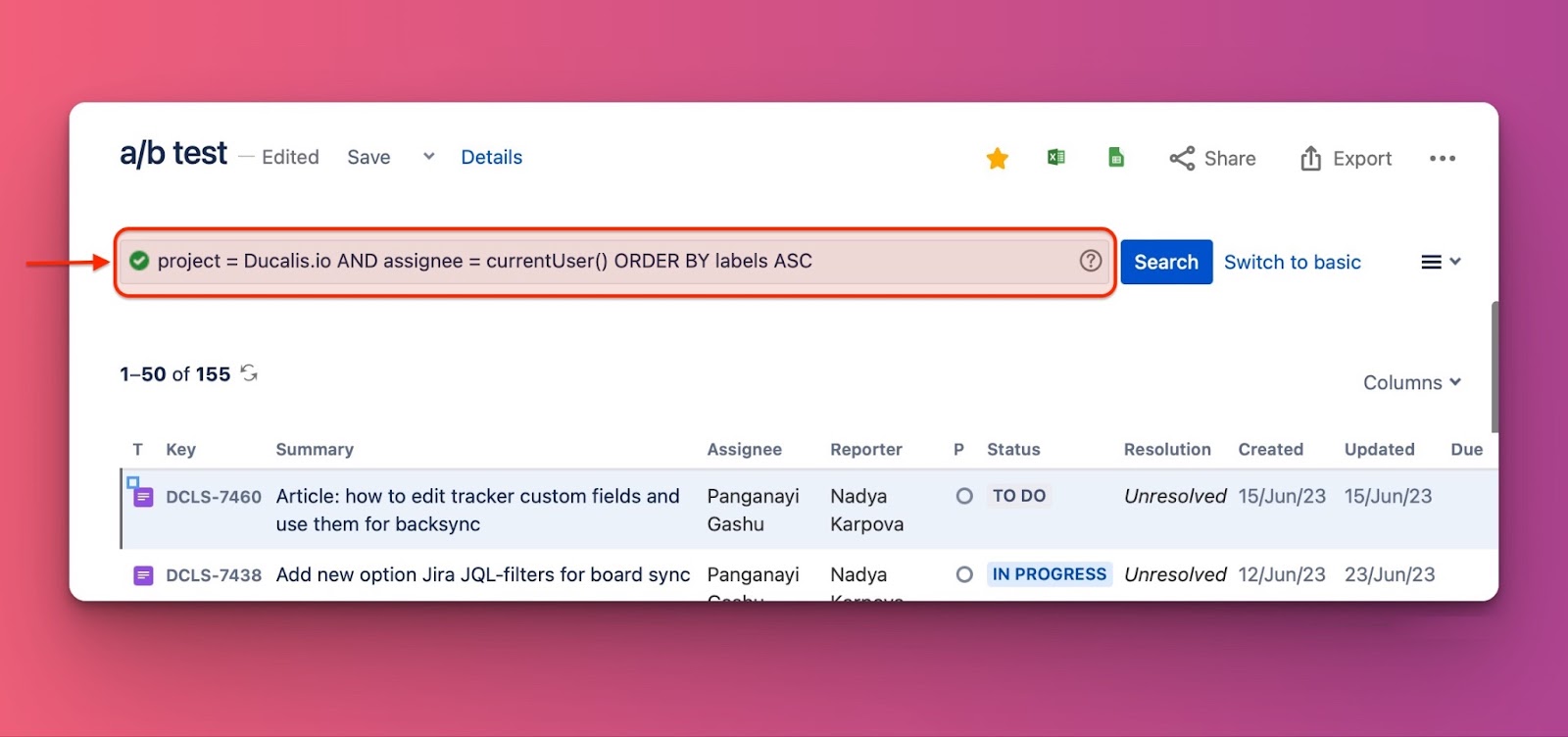 2. Paste in and Ducalis, then click Preview to see the some issues under this filter.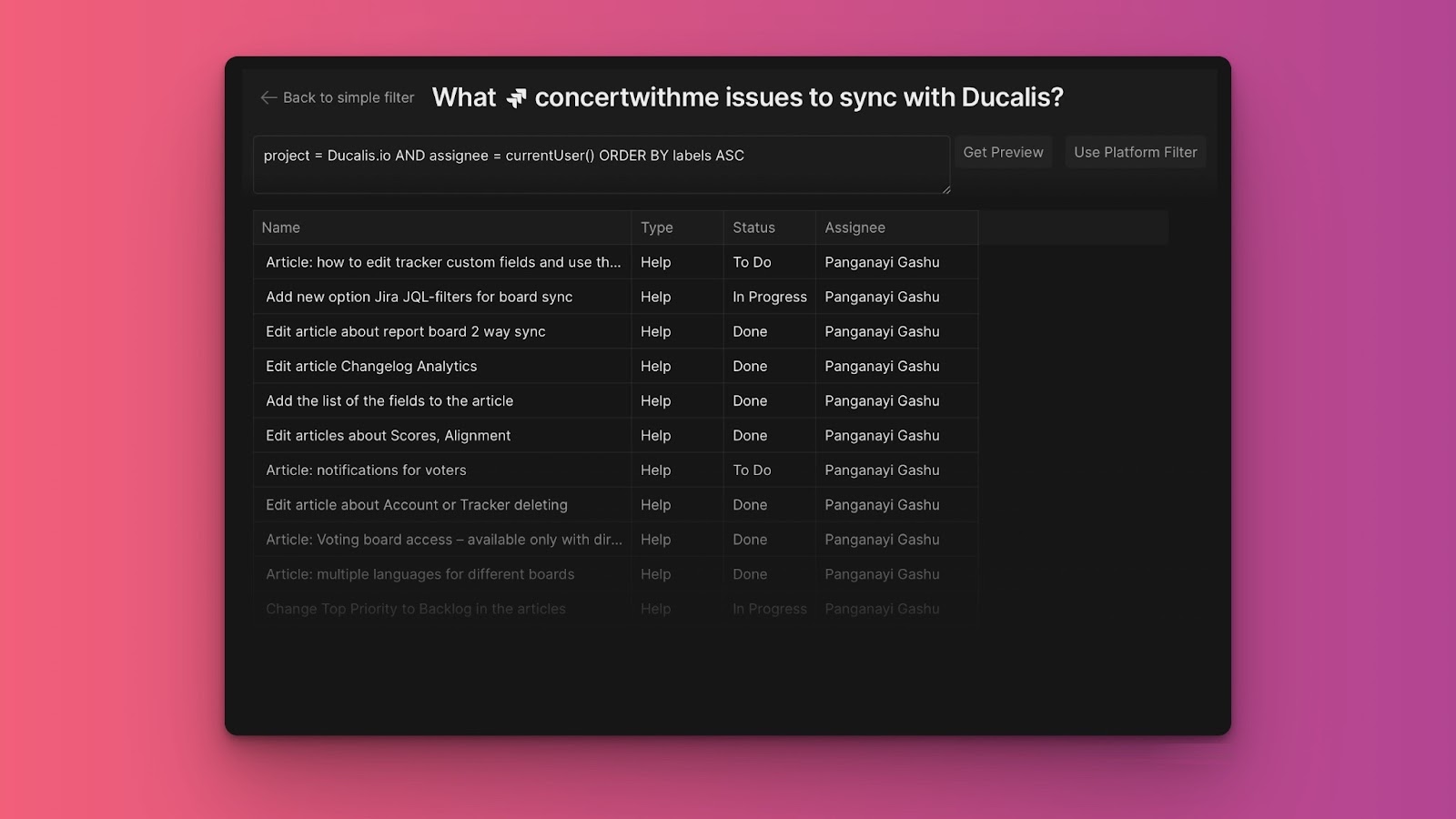 Then click Start import.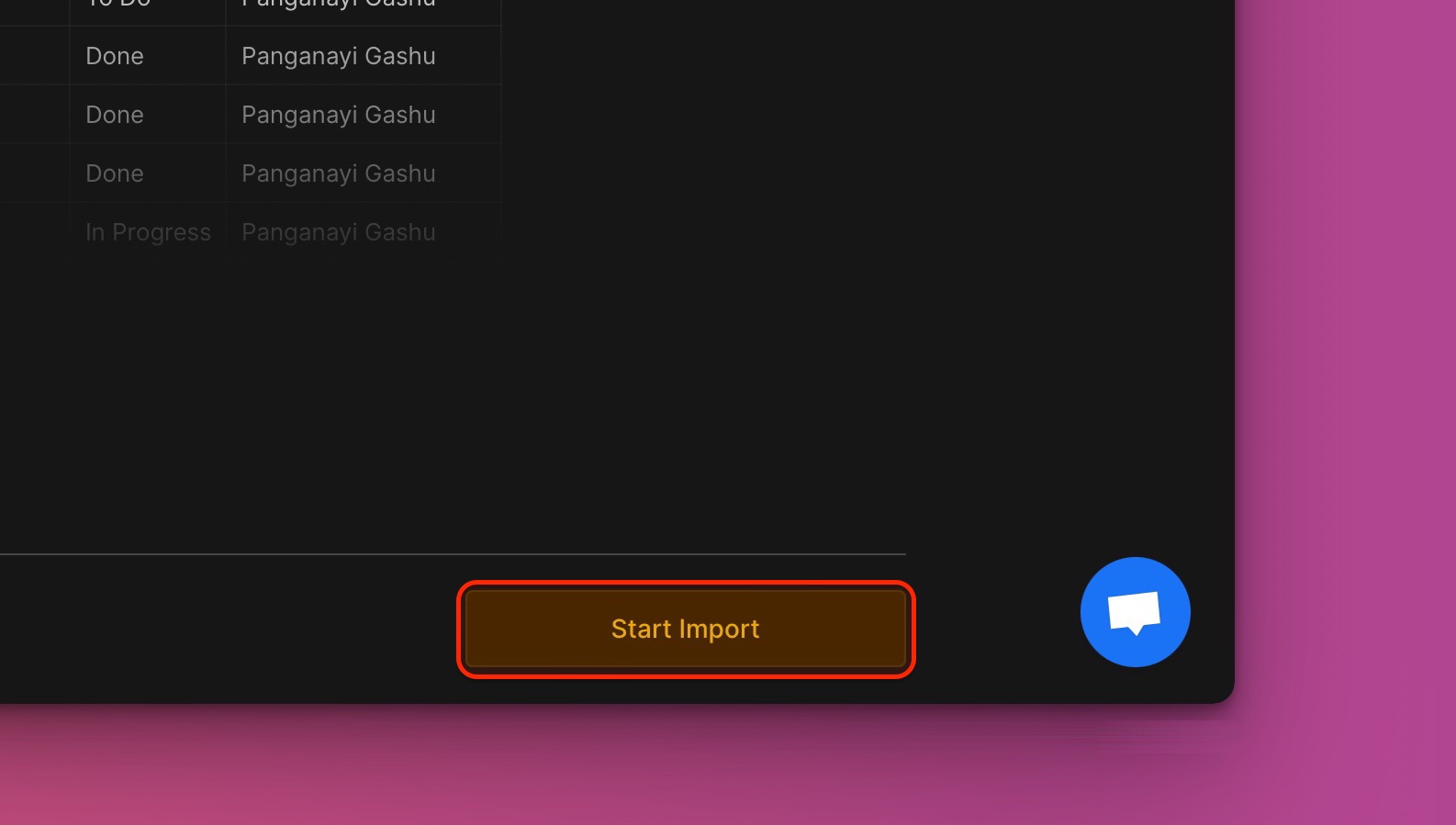 Board with issues imported from Jira.
Editing the JQL Filter
Click here to access the Backlog Management settings.
Under Backlog management settings, click Edit Sync-In Conditions.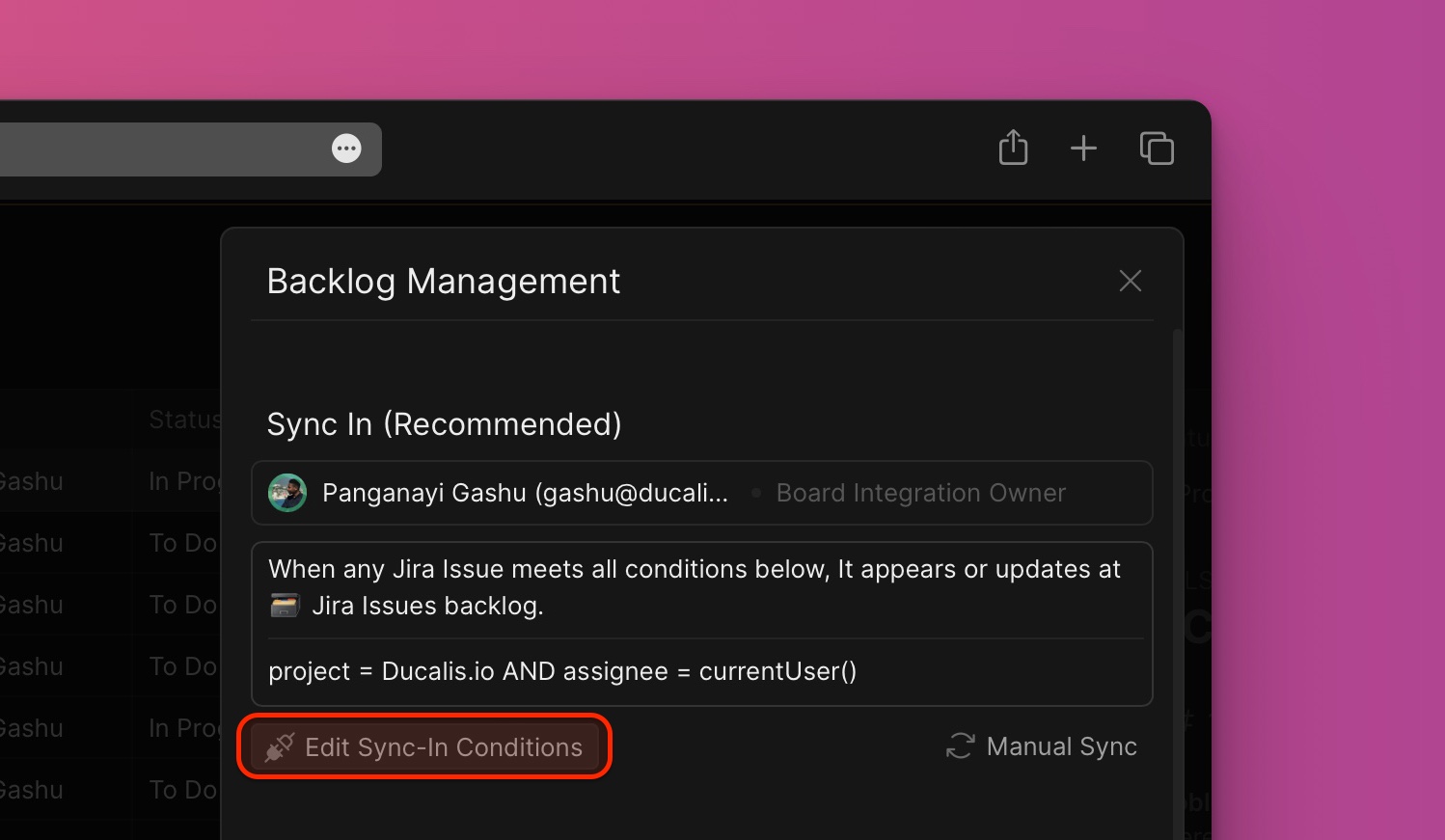 Edit your JQL query and click Save to apply the changes.