To enable you to add a language that you need for your voting board, we added a platform with some crowdsourced translations.
How To Add
Follow the instruction here to add the language you want:
Go to 'Voting Board Settings'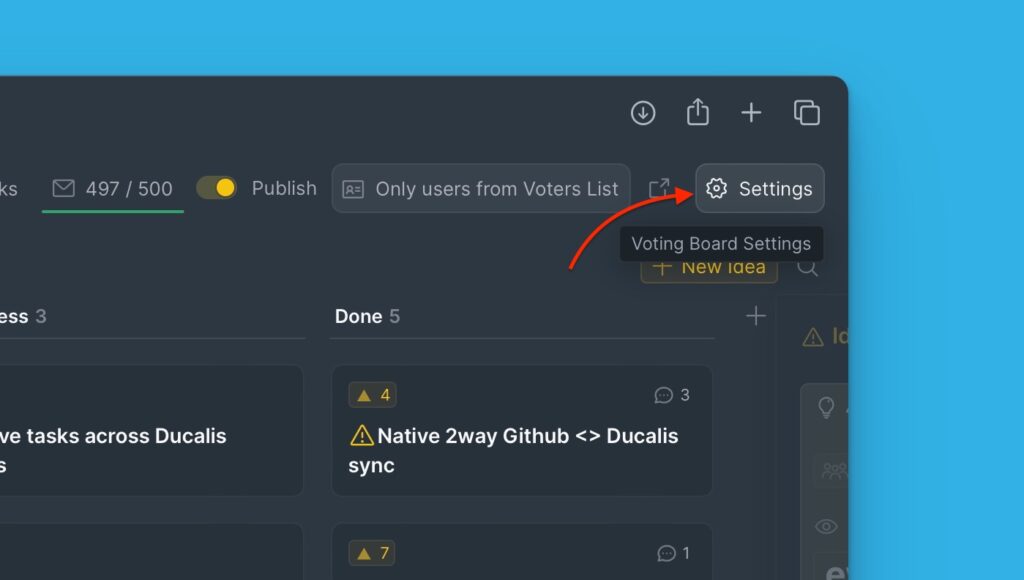 Open 'Appearance' section
Choose 'Default language' and follow the link 'Help translate'.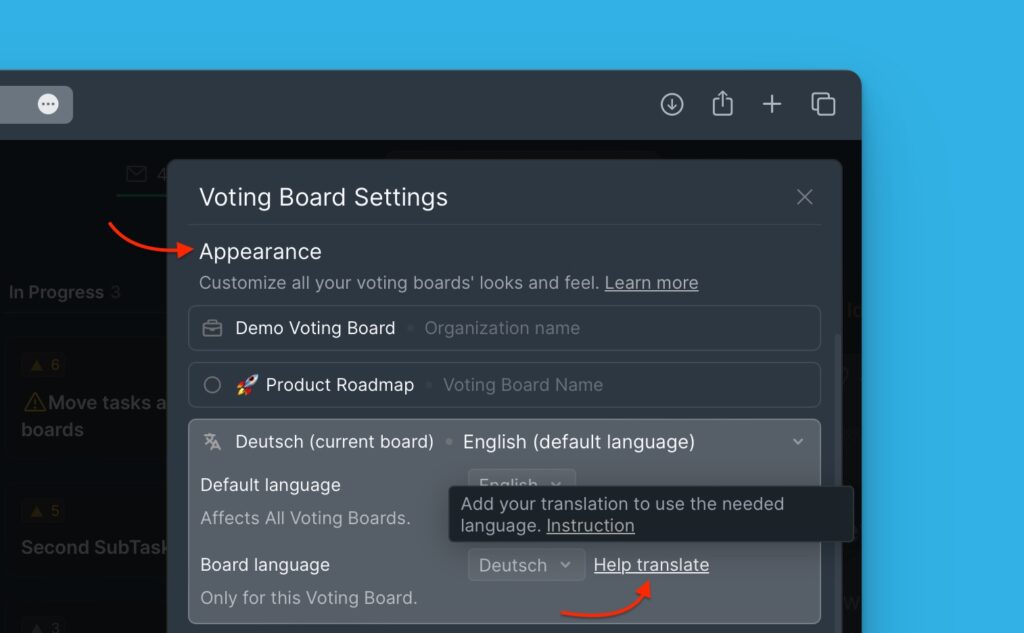 Signup as a translator.
Choose the language, e.g., https://crowdin.com/project/ducalis-voting-boards/pt-BR.
After translating, the chosen language will be available for choosing on Voting boards.
What's Next?
If you have multiple sets of customers who speak different languages, you can also set different languages for you different boards.