To enable you to add a language that need for your voting board, we added a platform with some crowdsourced translations.
Follow the instruction here to add the language you want:
Go to 'Voting Board Settings'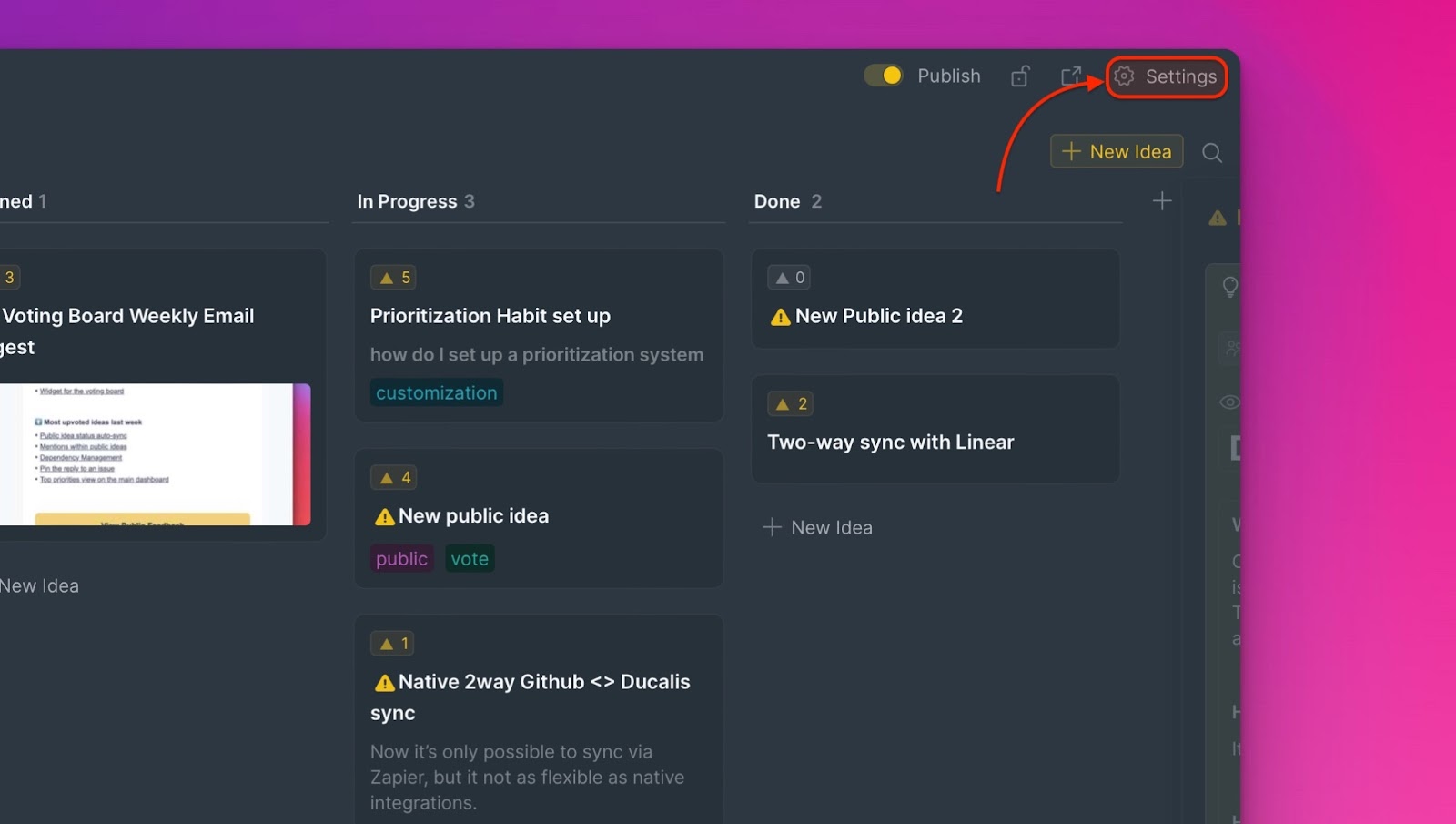 Open 'Appearance' section
Choose 'Default language' and follow the link 'Help translate'.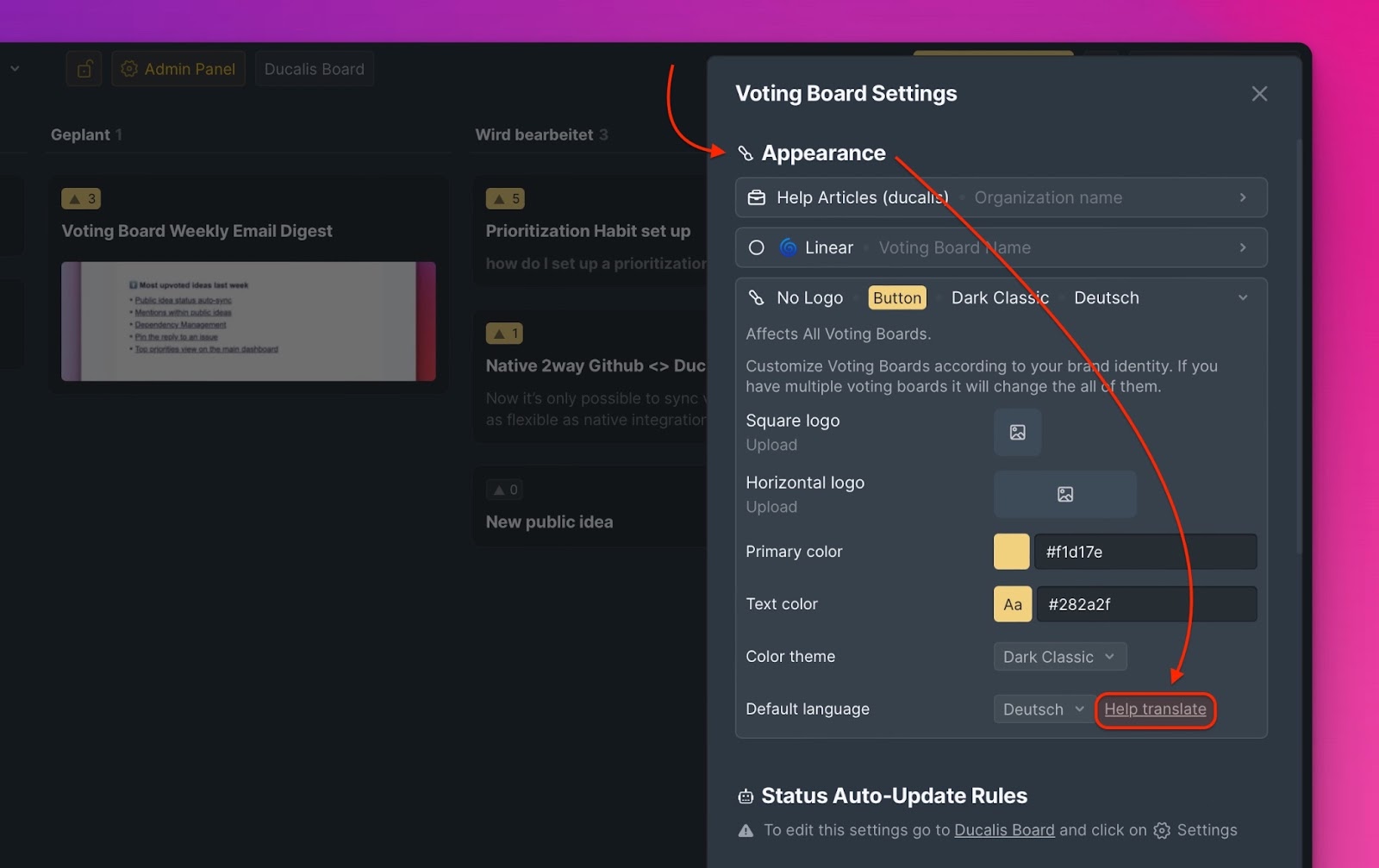 Signup as a translator.
Choose the language, e.g., https://crowdin.com/project/ducalis-voting-boards/pt-BR.
After translating, the chosen language will be available for choosing on Voting boards.