There are four voting boarding access methods that you can set up for your customers to use when accessing your voting boards.
Any visitor accessing the board without signing in (a public voting board). 
Customers signing in to view the boards.
Giving access exclusively to customers on the voter's list.
Accessing the voting boards via direct links.
Find the settings inside your Ducalis prioritization board, or on your Voting board.
Inside your Ducalis prioritization board, go to Voting > Settings.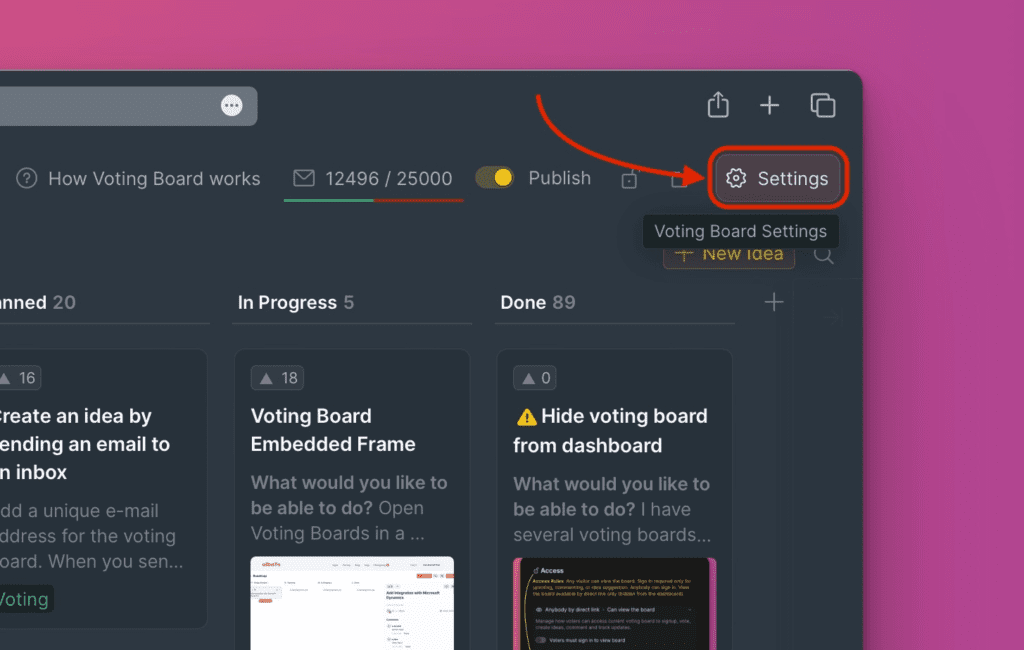 On your Voting board, go to Settings.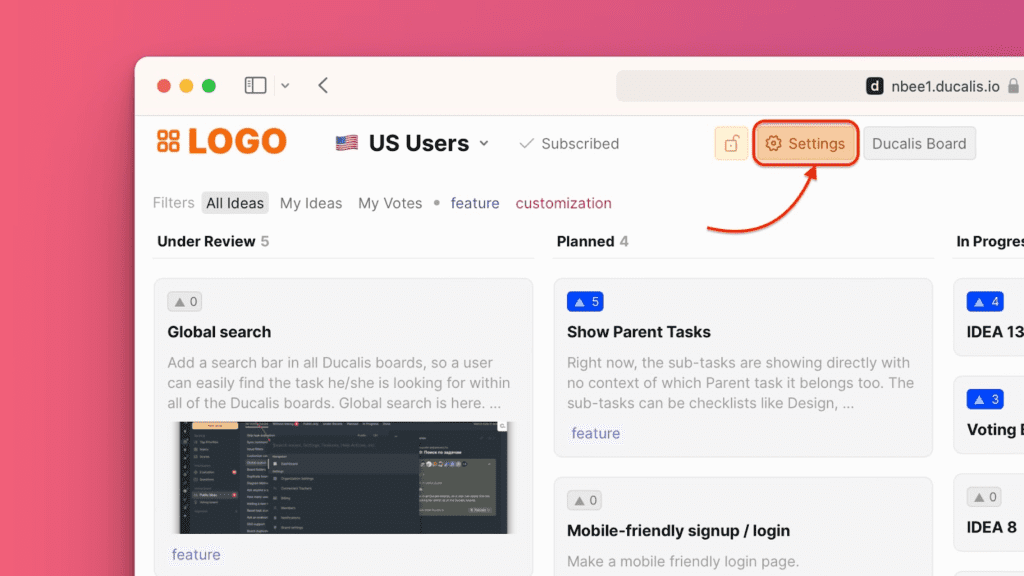 Accessible to any Visitor
A Ducalis public voting is accessible to everyone who visits. There is no requirement for them to signing. Signing will be required when they want to upvote, add an idea, or comment on an idea.
Customers Signing In to View the Boards
In this case, every visitor will be requested to sign in first to access your Voting board.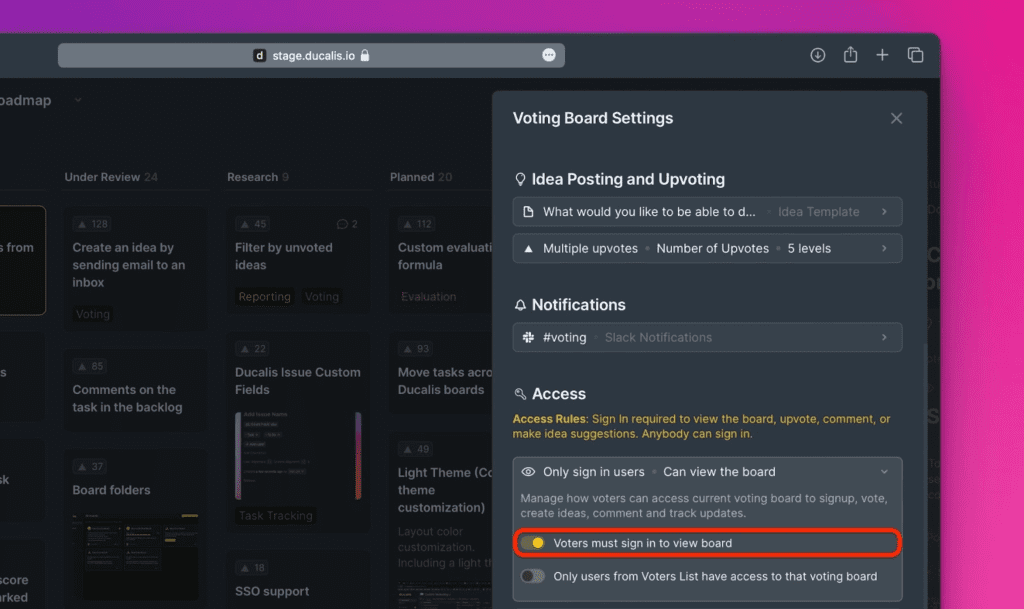 Allow Access to Users on a Voters' List
There are two options here, adding a list of domains, or adding a list of emails of users you want to allow access to the voting board.
List of Domains
This gives visitors with specific domains permission to sign in. Enter the domains as shown below.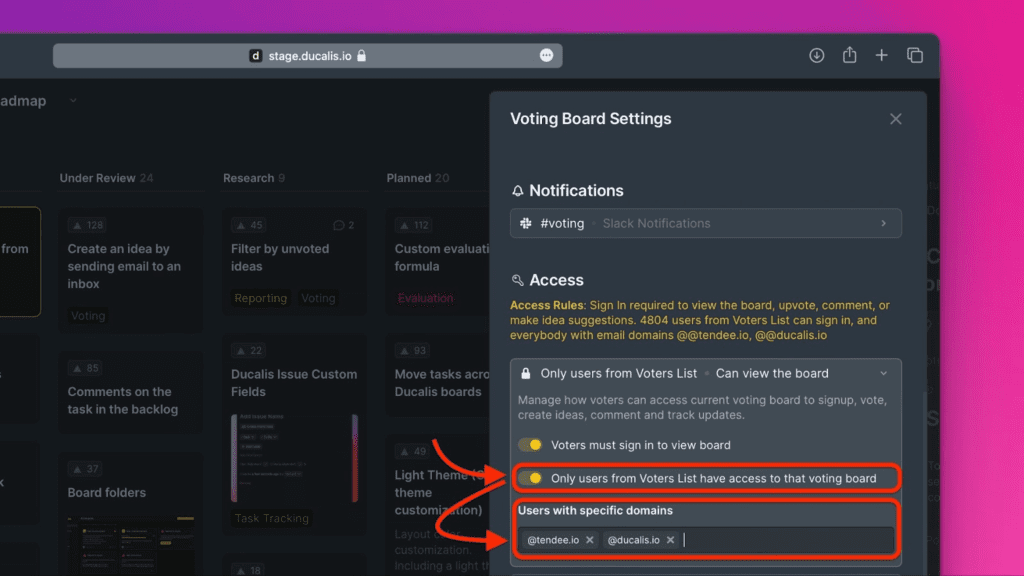 List of Emails
Add a list of the emails of users you want to allow access to the voting board.
You can import a CSV file with a list of your clients' email addresses. Click on the Import list of Voters (CSV) and get the file from your computer.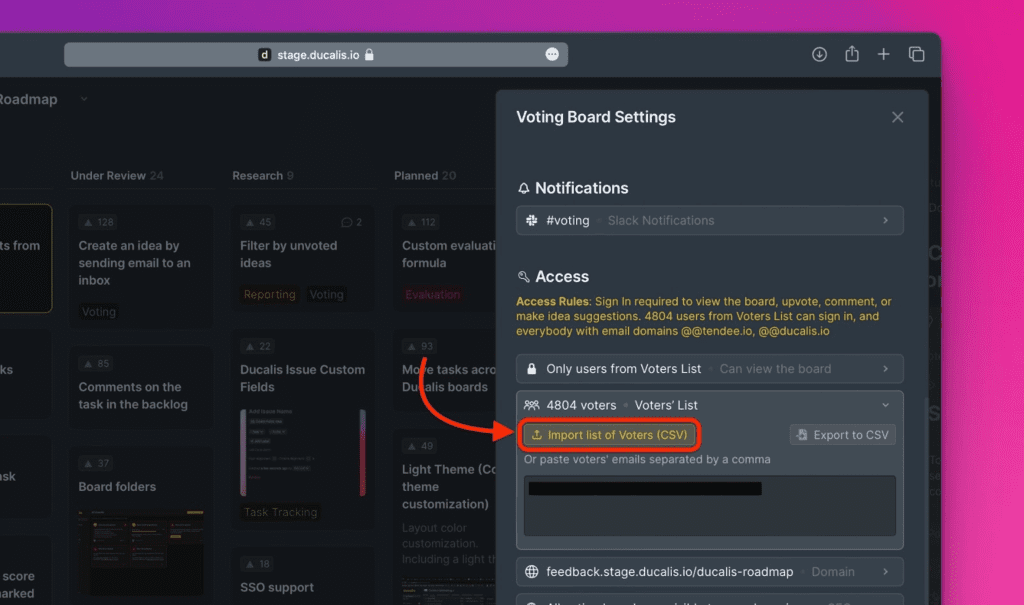 Or manually enter their email addresses as shown below. When you are done entering the email addresses, click Add users.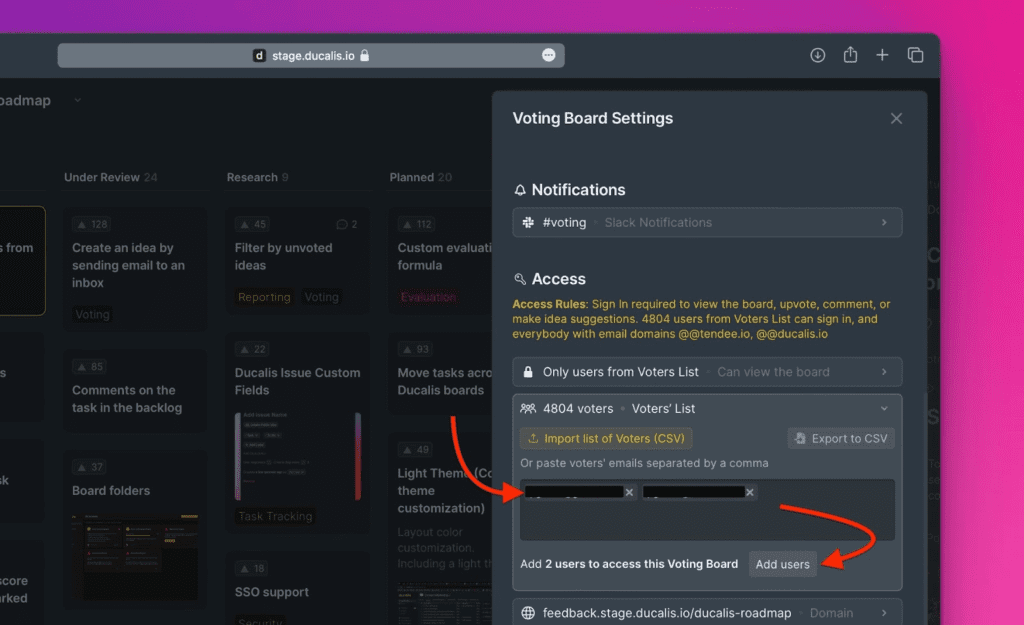 Accessing the Voting Boards via Direct Links
There is also an option to make voting boards accessible via a direct link. A board will be seen and accessed by users who have the direct link to it.
This is a feature that organizations with different sets of users can use to hide voting boards users are not using from their dashboards. And it also helps to provide a simplified and customized view for your users.
Under voting board settings, go down to Access, then Access rules settings.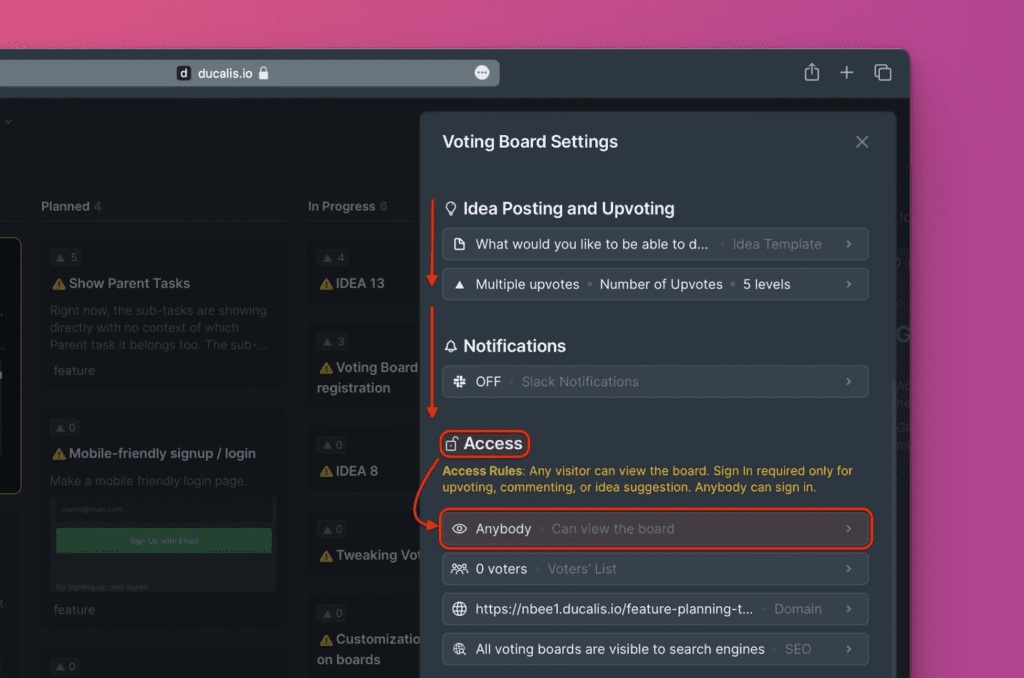 Switch on the toggle to create a direct link.
Copy the generated direct link and share it with your customers.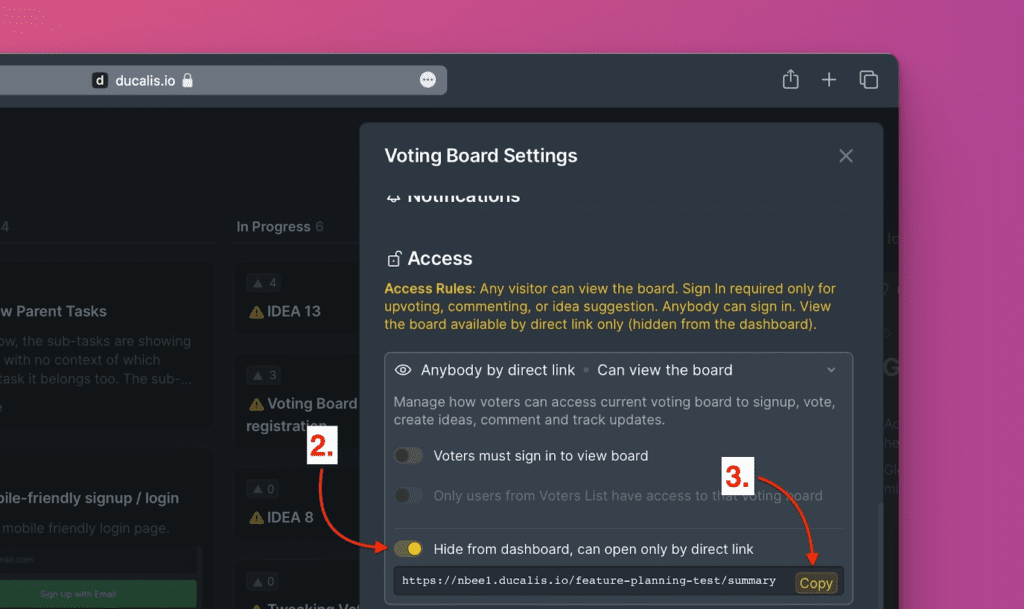 Admins who do not have the direct link to the boards will also not be able to access it.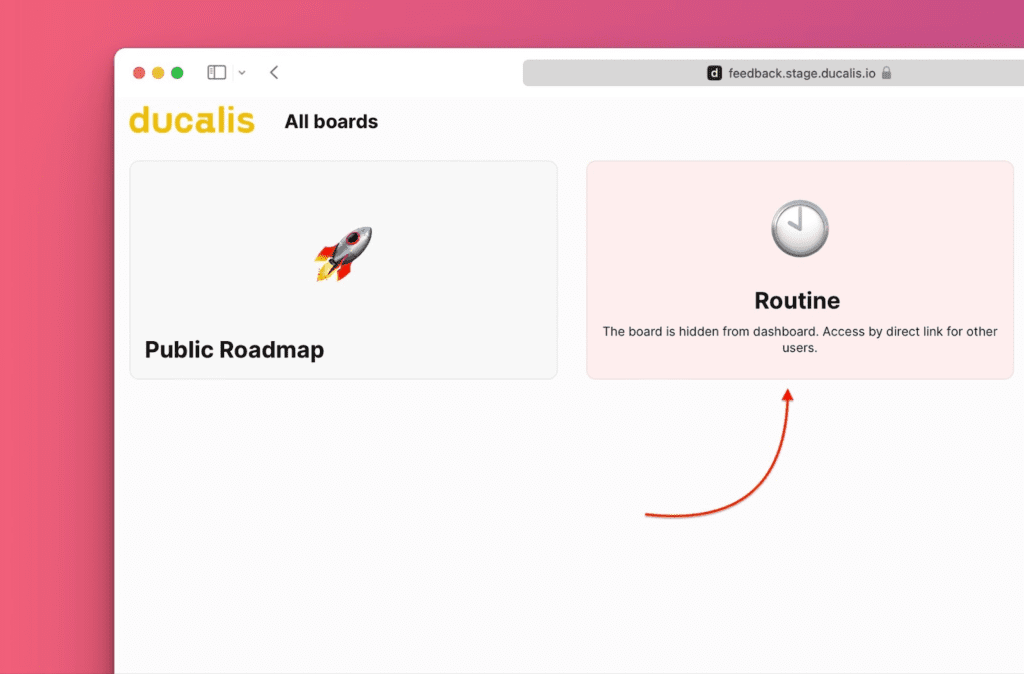 What's Next?
Do you have sets of customers that speak different languages? Check out how you can create multiple boards that have different languages for each of them.